Professor Chef K. Thirugnanasambantham is the Principal of Welcomgroup Graduate School of Hotel Administration, Manipal. He holds degrees in Nutrition, Food service management & Dietetics, Master of Science, Master of Business Administration, Master of Philosophy and is a distinguished member of the esteemed Institute of Hospitality, London. He is an accomplished Chef, an erudite academician, an influential Leader, and a proficient administrator with 31 years of expertise and experience, both in hotel operations and academics. Chef has been honored with several prestigious awards and accolades in the field of hospitality and culinary didactics.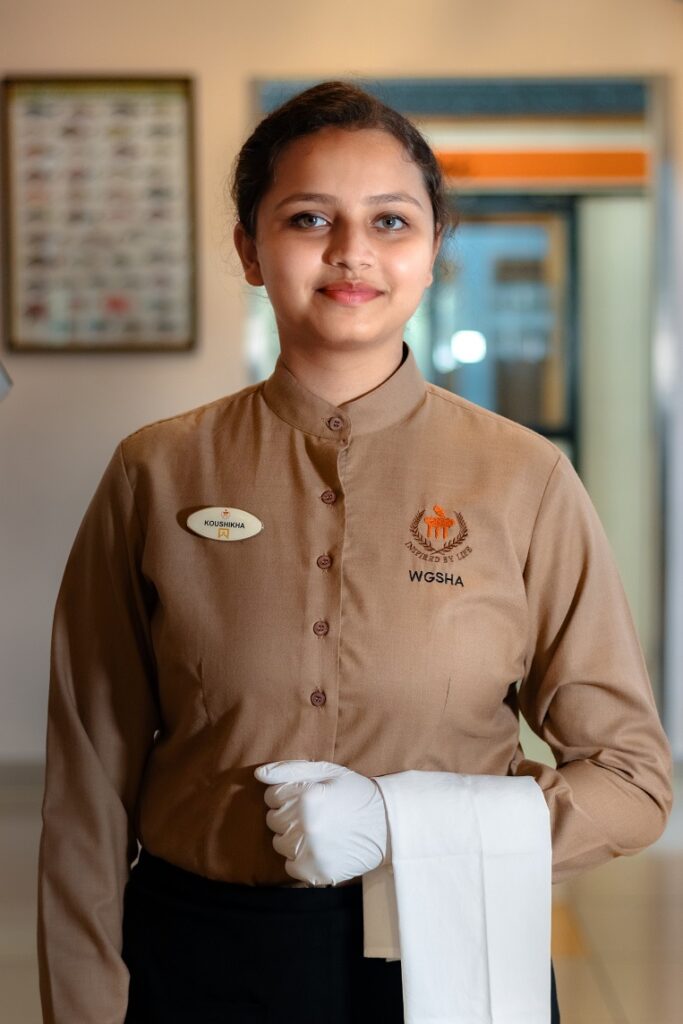 He has received the IRSSM- 2021 Highly Commended Award for his paper sponsored by the Journal of Service Management, was the expert trainer for WorldSkills Shanghai 2022 Culinary Competition appointed by NSDC and Ministry of Skill Development, received the "Best Principal Award 2020" at Global Education Skills MSME & Entrepreneurship Summit Leadership Award, won the Outstanding Achiever Award 2019 by IFCA, is conferred with the Culinary Educator of the Year 2018 Award, awarded as the 'Best Culinary Educator of the Year 2016 – 17' by IFCA and WACS, Paris. He also received the Cochran Fellowship Program in Culinary Arts in the year 2016 by USDA and has the honor of associating with various food-related diligence in California, San Francisco, Alabama, Atlanta, Tennessee and New York.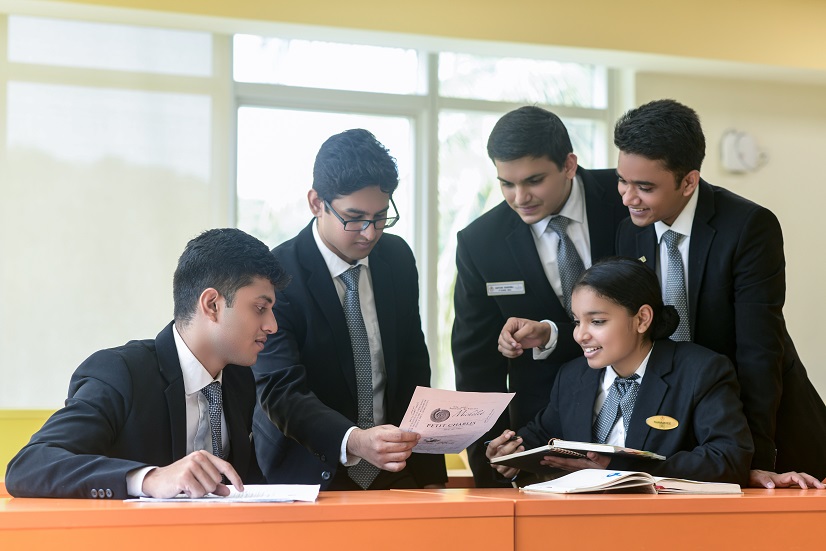 He is the member of numerous committees including the National Council of Hotel Management and Catering Technology (NCHMCT). Under his able leadership, WGSHA has received several distinguished global accreditations from WACS, IFCA, IISC, and HSD. In his tutelage, WGSHA has started with Outcome Based Education, Alumni Mentorship Programme, Curriculum Conclave, and Commercial Restaurant & Bakery Operations including various industry-academia interface programs and alumni virtual lecture series. All these ventures and programs have made WGSHA the only hospitality school in Asia-Pacific region to be so recognized, and 9th in the world. Chef has been instrumental in glorifying WGSHA and grooming a multitude of generations of hospitality and culinary professionals.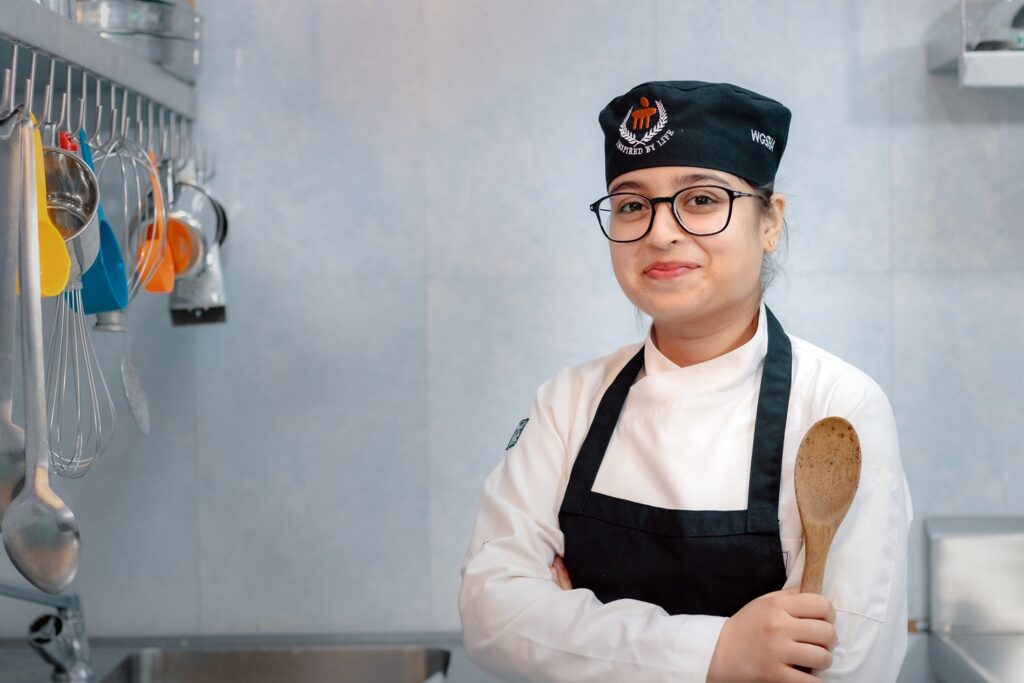 How has the education landscape changed in recent times and what are the current industry requirements?
Post covid, the education landscape has drastically changed. Prior to this, we had not experienced the hybrid mode of teaching which has brought about numerous problems amongst academicians. Had it not been for this pandemic, it would have taken us another 5-7 years to introduce a technological interface tool for teaching purposes.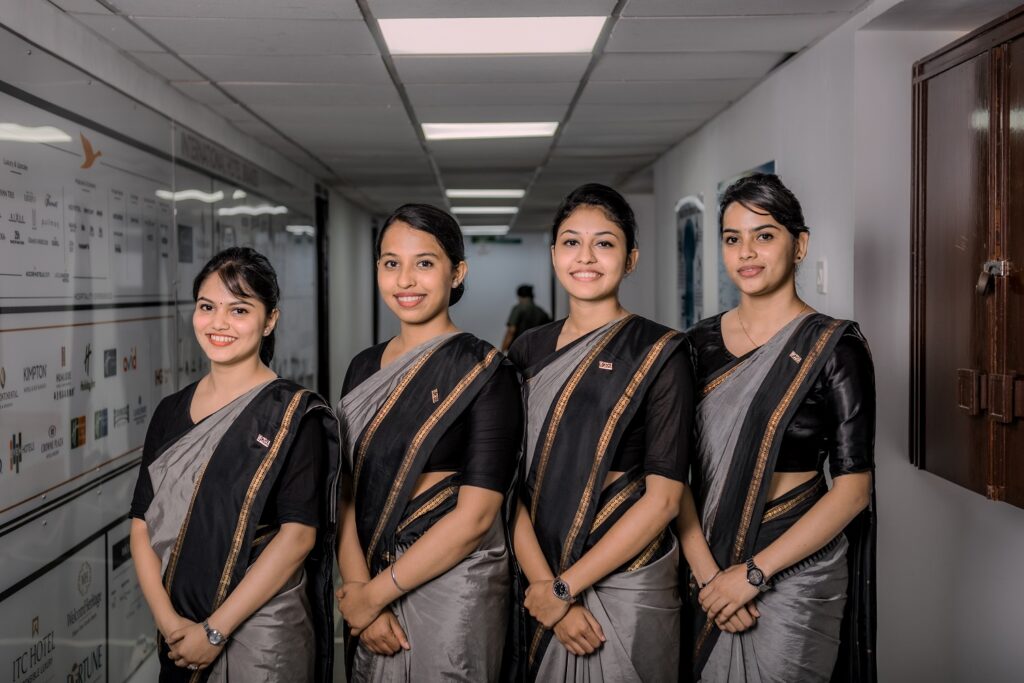 There has been a drastic change in the industry academia interface. To overcome and succeed in this transformation, industry academia needs to come forward in order to attract young talent. We need to reflect on the volatility, uncertainty, complexity and ambiguity of the conditions and prevailing situations. The current generation is technologically savvy and it is vital to keep them engaged. In the future, all our departments will be dependent on technological integration.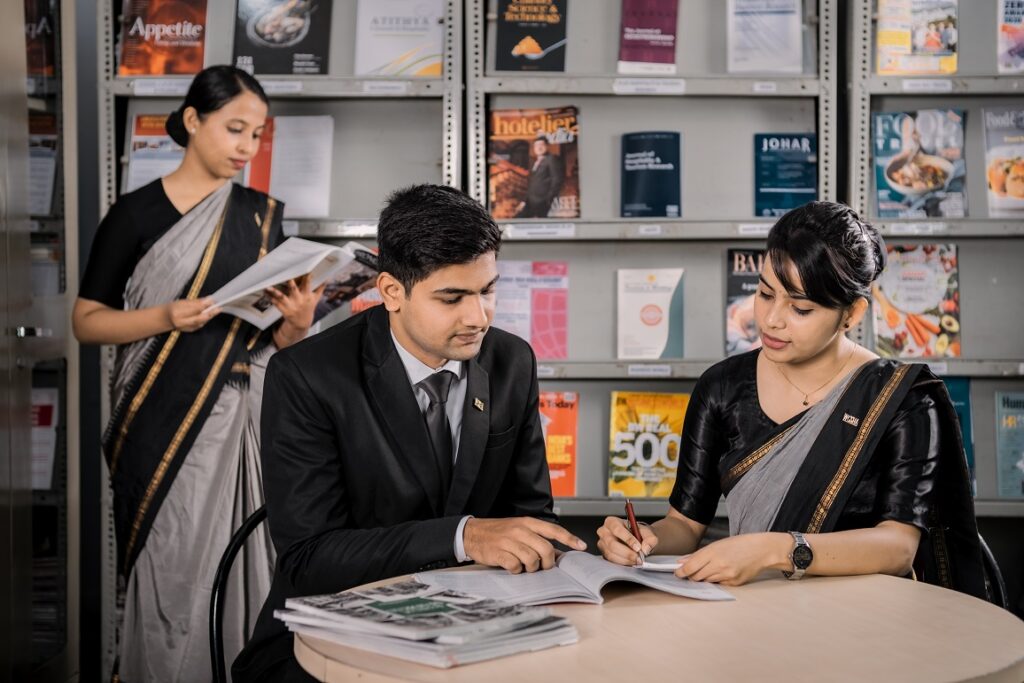 Earlier, hospitality management was built only on traditional methods and pedagogies but today, it is extremely crucial for us to invest in online teaching tools and technological interfaces. We have consumers and professionals of different age groups with different demands and skill sets. The industry needs to understand the young mindset, encourage and motivate them to be a part of the theme. There are a variety of options available; students no longer wish to work at the same place in the long haul. They want to explore different options that are better suited for their skill and knowledge.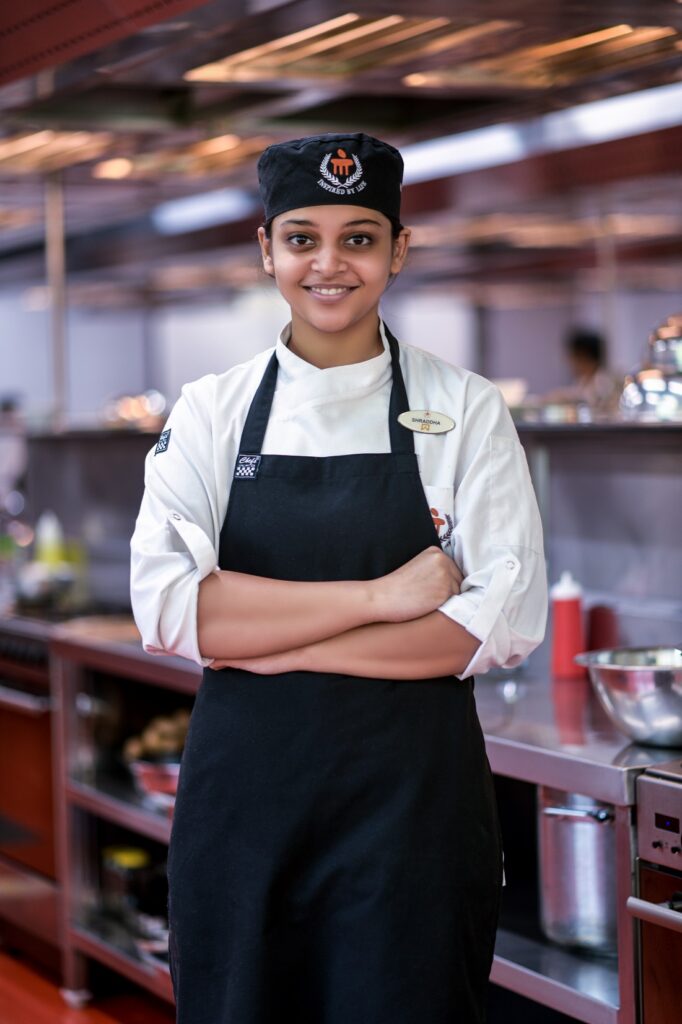 What is your advice to aspiring hoteliers during these challenging times?
For the past few years, we are witnessing that students from hospitality management are excelling and making their mark in other fields, proving that the skills and knowledge they acquire during their course are transferable to any service and industry. There is huge scope and they should be ready to specialize in allied industries like real estate, finance, mergers and acquisitions, etc. If you have the right attitude and adaptability, everything will fall in place. Students need to learn how to evolve and transform with a strong foundation of fundamentals. They need to know how to adapt and advance with the changing trends. The world we are living in is fast growing and dynamic, where change is the only constant. So, to attain knowledge we must add things every day and to attain wisdom, we must remove things every day. We must be prepared to do away with old methods and adopt new ones to boost our career growth.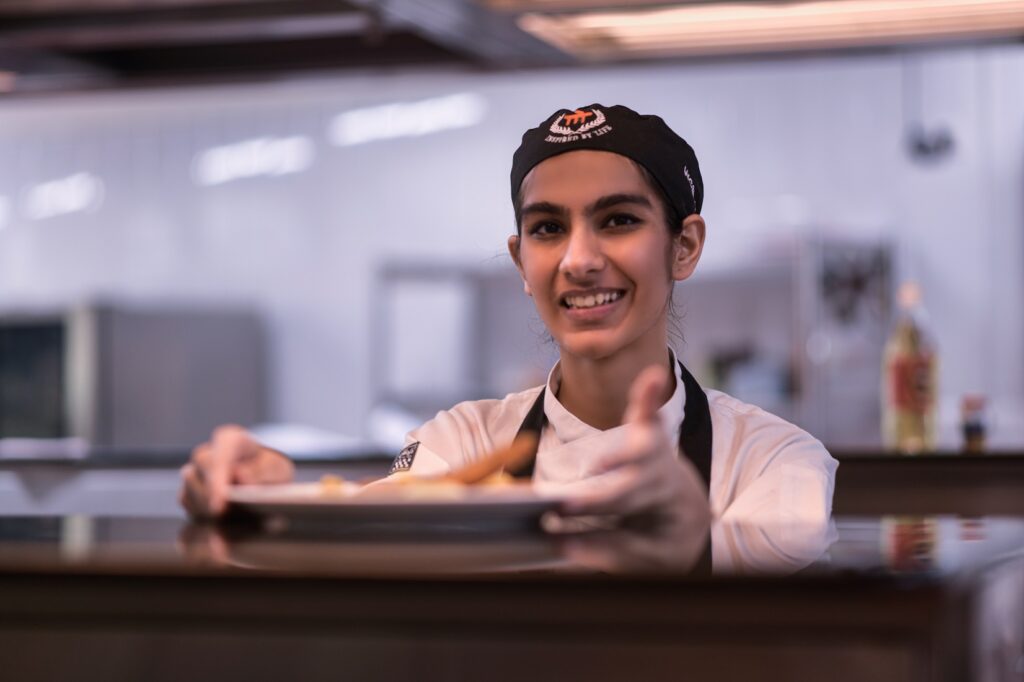 What makes Welcomgroup Graduate School of Hotel Administration stand out from other hospitality institutes in India and abroad?
WGSHA was the first college to offer a Hotel Management degree program back in 1986 and got into a professional collaboration with ITC in 1987 with a unique agreement signed for a period of 50 years. We have industry-academia collaboration, one national and three international accreditations that vouch for a quality hospitality and culinary education. It is the only hospitality culinary program which provides a degree awarded by an Institute of eminence (IoE) – Manipal Academy of Higher Education and a transcript from HSD. MAHE and ITC relationship is burgeoning with every passing year.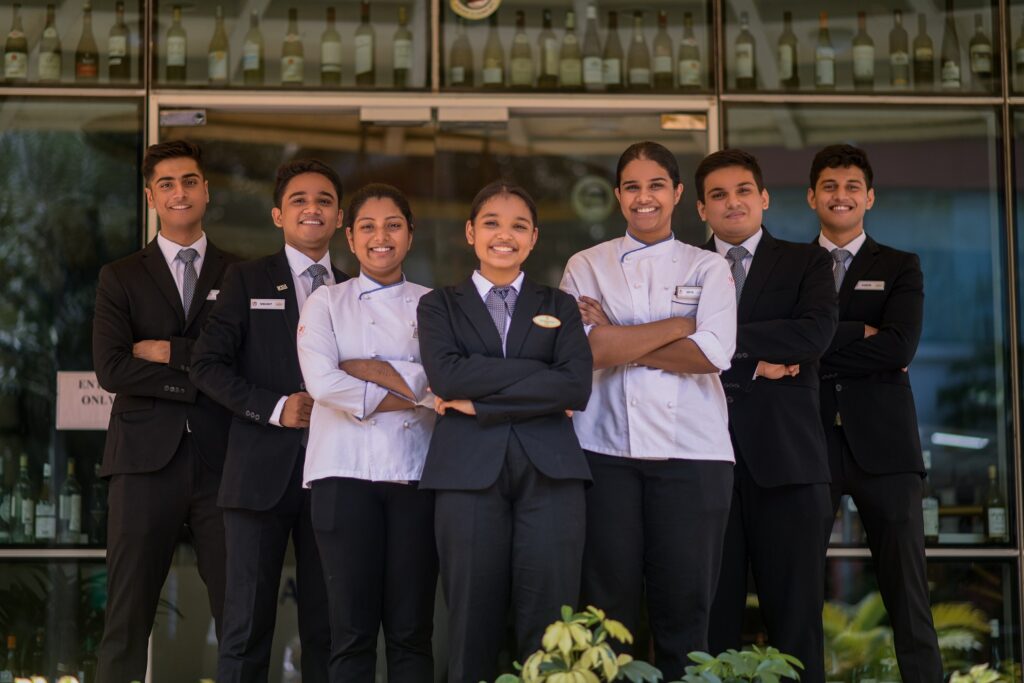 We have integrated within our course structure, a wine certification course from WSet and a skill certification from City and Guilds. The curriculum is curated in a way that takes care of the need of the hour by offering unique subjects and integrated certification courses. Our students can choose from a range of MOOC courses on Coursera which is included in the tuition fee. We strive to provide our students with a rich academic experience combined with effective alumni network and engagement. Besides what we teach in the curriculum, we believe that providing a hands-on practical experience is a key element of effective learning and is of paramount importance in terms of providing practical exposure.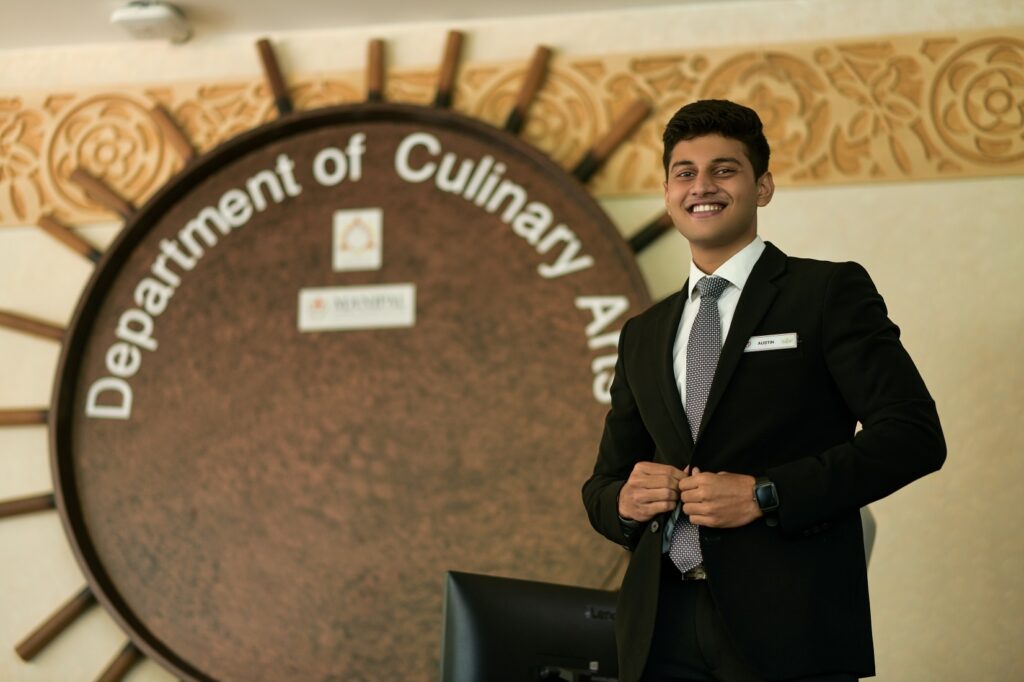 Was a career in hospitality/education something you always dreamt of?
No, I did not have an interest in Hotel Management initially and wanted to pursue biochemistry instead.  I went for BSc. in Nutrition, food service management and dietetics and while undergoing the compulsory internship in a hotel as a part of the curriculum, I found the kitchen extremely engaging and lively, and that is when my inclination shifted towards the hospitality industry. This made me take up Master's in Hotel Management instead of continuing with Clinical Nutrition. I started my career with the Taj Group of Hotels where I got the opportunity to train under renowned chefs which was a great opportunity for me and that is what created a passion for me to continue in this profession. Since then, I have been keen on training and building future hospitality professionals.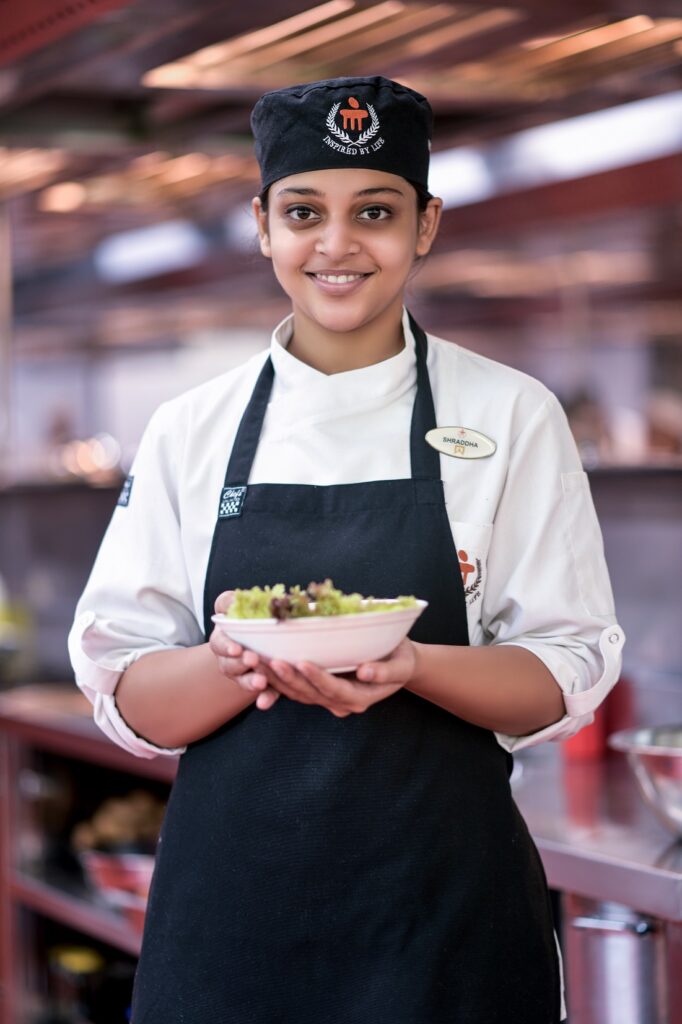 What would you be, if not an educationist/hotelier?
I would have been a textile engineer if not an educationist/hotelier.
How is your curriculum different from other hospitality/culinary institutes?
Our main focus is developing future leaders for which we constantly upgrade our curriculum to keep it in par with the international hospitality-culinary programs. Our academic excellence is the result of an amalgamation of theoretical inputs and real time experience with student run commercial restaurants, bakeshop, food festivals, simulations and our attached training hotel, which effectively strengthens their operational skills. Our curriculum is an outcome of the curriculum conclave wherein we take contributions from leading academicians, industry professionals, alumni, current students and parents. We also follow a continuous assessment plan to ensure that our students acquire the requisite skill sets and knowledge to excel further in the academic space. We have made huge investments to get the best teaching aid for our college. We have appointed more than 50 eminent national and international academicians, researchers and industry professionals as adjunct faculties to constantly interact with our students.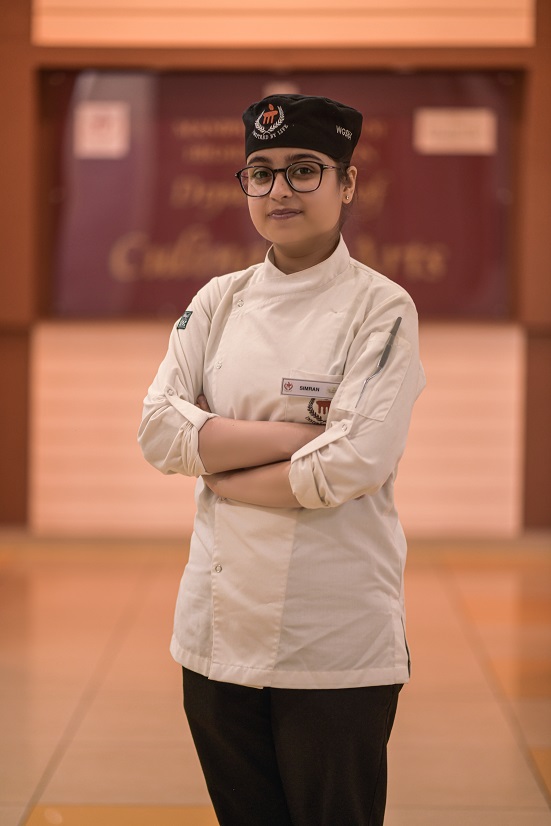 What is the future of the hospitality-culinary industry and what are the emerging trends?
Like any other industry, the dynamics keep changing, especially as far as food is concerned. Preferences change on the basis of countries, age groups, etc., and it is extremely important for the students to understand all this in order to connect them and use that information for their benefit. It is always challenging to predict the future trends as they keep evolving, but the way we equip and adapt to the changing geographical demands is what makes us stand out and create a niche for ourselves in the industry.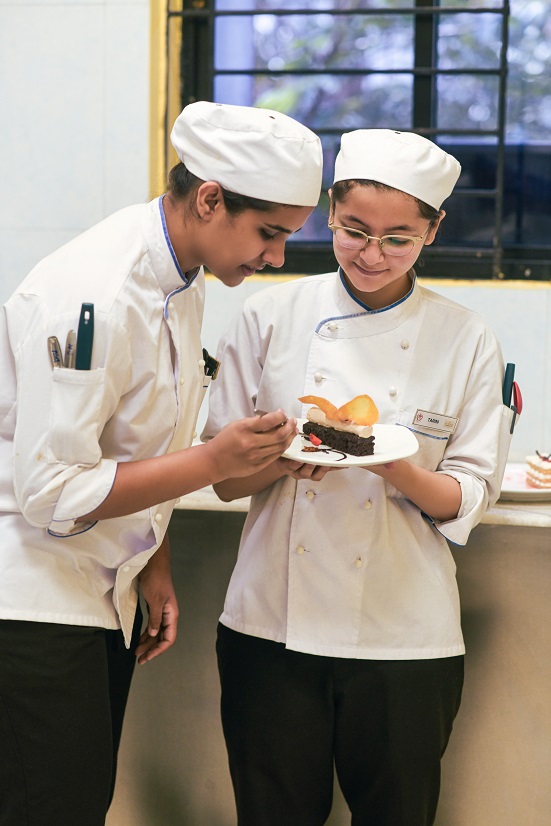 What are your future plans for the college?
We are launching a student-run food truck very soon, in order to nurture future entrepreneurs. Our hydroponic garden is also in process to promote and teach sustainability. We are coming out with short term courses exclusively on plant based cuisine and therapeutic cuisine to cure lifestyle diseases. Our objective is to become a centre for Special Diet and Food Processing. We are also launching a food science and innovation program. All these programs will be based on industry demand and in accordance with the international standards. We have state of the art facilities in accordance with international standards, and are coming up with a new building with 75,153 sq. ft space, containing 3 kitchens, one bakery & confectionery, research lab, smart classrooms, 2 restaurants and labs for other operational departments. These will significantly increase the employment opportunities as students will have more areas of specialization and a better practical foundation.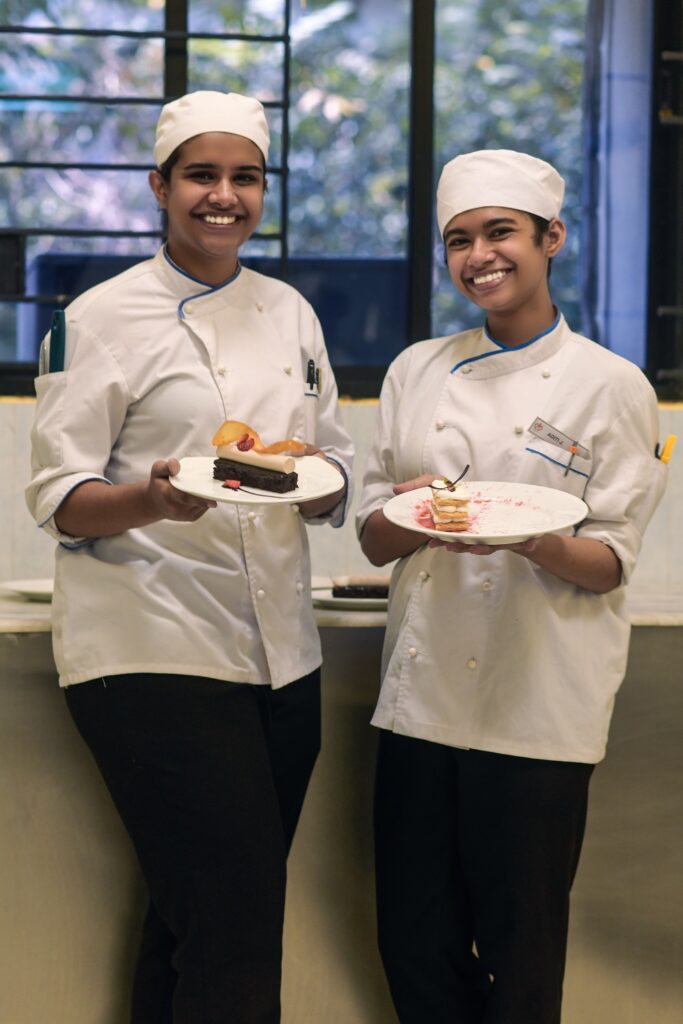 What changes do you feel should be incorporated in the pedagogues?
Courses like Hotel Management and Culinary Arts are going to bounce back with a great impact post pandemic and we need to re-invent our teaching style to bring it in accordance with the changing industry dynamics. We need to curate a curriculum where students spend 3 days of the week in college, learning about the basics and the next 3 days working in the industry. The industry is growing rapidly and we need to keep at par with the standards and requirements. The evaluation should also be done 50% each by the college and industry respectively. We need to connect the students to what we teach and what the industry expects, so that they are able to take up assignments as soon as they graduate. A continuous evaluation should be done in the industry to support the assessment. This will also ensure that the industry professionals understand how the young generation and future hospitality professionals are evolving.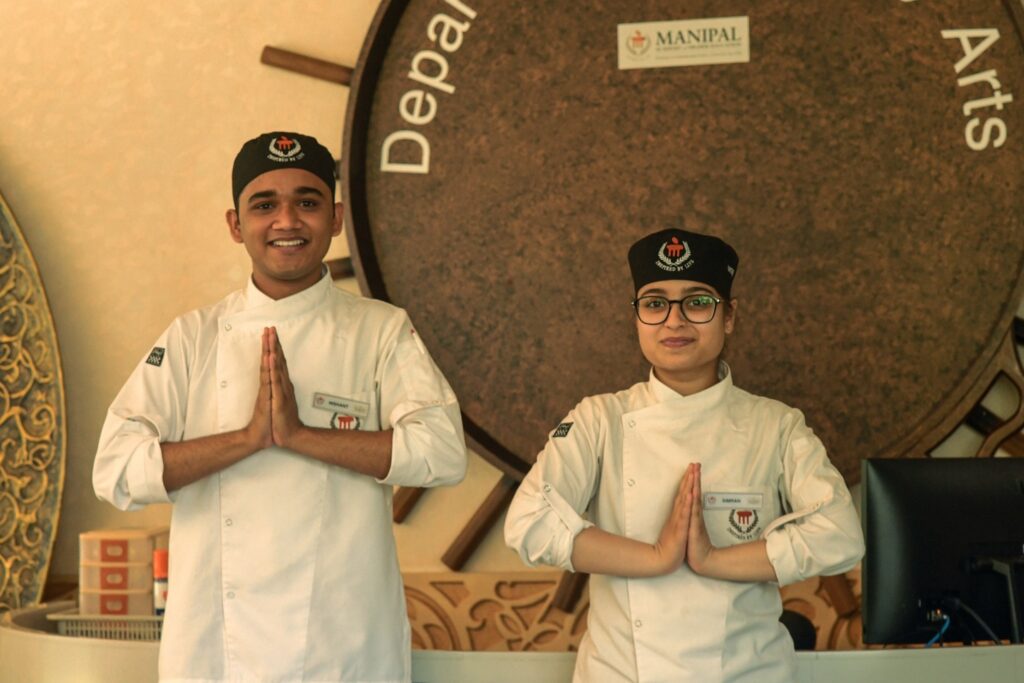 What are your thoughts about the New Education Policy?
It is a great initiative by the government of India that opens wider opportunities for the students. They can choose an area of interest besides the traditional major and minor subject preferences. This opens multiple entry and exit options for them. They can choose from a variety of allied subjects apart from their major professional specialization which gives them a chance to explore and expand way beyond just their subject. This guarantees overall development and we are set on implementing it into our curriculum in the foreseeable future.