Mithlesh Singh is the Executive Housekeeper of Radisson Resort Goa Baga. He holds a bachelors in International Hospitality Management, with people service, housekeeping and maintenance being his key skills. With a career spanning over a decade, Mithlesh has worked for leading hotel brands like Marriott Whitefield, JW Marriott Chandigarh, Taj Wellington Mews, Renaissance Bangalore and was lastly associated with MRG group .
Prior to his appointment with the Radisson Resort, Mithlesh served with the Gold Finch Hotel as an Executive Housekeeper. He held a number of senior leadership positions throughout his career so far, functioning in accordance with a robust expansion strategy. Mithlesh brings with him a bunch of rich talents like supervising over employees, looking over the safety and wellness of guests, keeping guestrooms in order, assuring smooth service, delivering higher cost efficiency and ensuring complete guest satisfaction.
Another set of Mithlesh Singh's wealth of operational and developmental experience includes training, guiding, motivating, and managing subordinates and freshers in order to ensure top-notch performance in maintaining the standard of the hotel. Having worked in metropolitan cities like Bengaluru, Chandigarh, and Mumbai, Mithlesh is well-versed with the ins and outs of the industry and carries immense intuitive knowledge of the same. He's competitive, ambitious, receptive, agile, mindful, and displays strong organizational skills as a reliable hotelier in the industry.
Lately, Mithlesh had been seeking a challenging workplace that enabled creativity and learning, which he found in Radisson Resort Goa Baga. The hotel industry is only becoming more challenging with time, especially in the post-pandemic situation. Having trained himself well to abide by the safety protocols of hotel, Mithlesh is quite an asset to the business. His portfolio is indicative of his expertise and strong performance over the years, which is only getting better with time.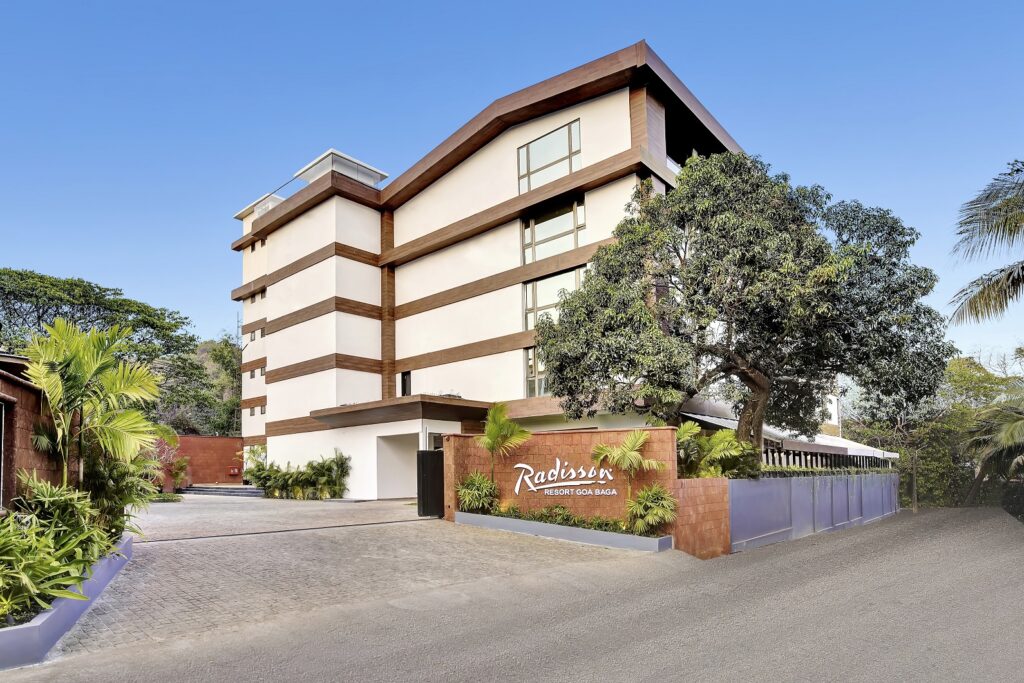 2020 and 2021 were challenging years for the hospitality industry. In your opinion, how will travel trends change in 2022?
Of course, there has been a massive shift in the functioning of the hotel industry given the post-pandemic situation. People are more aware of their health, safety, and hygiene while traveling. In fact, people are avoiding travel unless absolutely necessary or for work purposes. Short getaways, solo travels, sustainable efforts and a hike in domestic bookings are the new norms of travel. This evolution has greatly changed the dynamics of the hotel business and this change is here to stay.
Building the right team is crucial for a property's success. What are the key skills you look for when hiring new employees?
The need of the hour is fresh talent. There is no better alternative than young and dynamic leaders of today who understand the ins and outs of the industry. Our core requirement for an energetic team is to hunt for new faces with a promising skill set to ensure success in the long run.
How important is it for a hotel to have a solid gastronomic offering?
A huge chunk of revenue of every hotel business runs on its restaurant's profit. It is but natural that the restaurant must only offer good, healthy food both for the welfare of the guests and the betterment of the business. Any gastronomic issue in the hotel can directly result in personal loss of health for the guest and a downward spiral in the hotel business. A good hotelier understands this aspect very well and is absolutely unwilling to compromise in any way in this regard.
 Was a career in hospitality something you always dreamt of? What is your advice to aspiring hoteliers?
I always viewed myself serving in a people's business and being a hotelier was at the top of my to-achieve list of dreams. My only advice to aspiring hoteliers would be to focus primarily on one's own performance. The key to succeed in the hospitality business is to work hard with complete dedication and commitment to the job along with holding an unshakable belief in oneself throughout the climb.
Which cities are your favourites for: 1) food 2) history 3) fashion?
In my opinion, the food of no other city comes even close to the food of Kolkata. I've always been fascinated with the history and heritage of Varanasi. And when it comes to exceptional fashion sense, it has to be Mumbai for me.
What are some of the new measures your team has put into place to deal with the post-COVID-19 situation?
The post COVID-19 situation has been challenging for all businesses, especially the hospitality industry. We've resorted to strict measures of sanitization, masking, social distancing and other similar measures to ensure complete safety and hygiene. All our employees follow a rigid protocol to avoid compromising the health and wellness of our guests in any way whatsoever.
What would you do if you weren't a hotelier?
If not in the hospitality business, I would definitely be serving in the army. Like I said, I always viewed myself as an asset to a profession that involves serving others. And what better alternative than serving in the national army? My father, too, was in the army and he's been of great influence and inspiration to me. Hence, this would most probably be my choice.
When are you happiest? At work, which is your most challenging activity and why?
I'm the happiest and most energetic when I'm at work, all ready to seize the day in my uniform. The most challenging aspect of my work, however, is training associates and enabling them to work to the best of their ability, especially with freshers. Language can be a barrier at times, but we have multiple means to work around it quite well.
What makes Radisson Resort Goa Baga stand out from other brands you've worked with?
Radisson Group  is one of the rare hotel brands that have rigidly stuck to the post-pandemic protocols even when the entire country became pretty lax about it in the last year. They are patient, professional, and abide by all said/unsaid rules of the hotel industry which makes them a class apart from other brands. I am glad that I have the privilege of working in the pre opening team of Radisson Resort Goa Baga and will gladly continue to do so in the future as well.
You've had such a successful career – what would you say has been your career highlight?
There have been umpteen amazing moments where I've been grateful for choosing the profession I'm in. But the highlight of my entire career is working with good brands and aiding them in taking their business forward. I appreciate and am grateful for landing every such opportunity till date which has propelled my career in the right direction. I fully intend to keep working hard with complete dedication and commitment to my role during the entirety of my professional journey.