Executive Chef Anurudh Khanna has over 22 years of working experience in hotels such as Hyatt Regency, The Taj Mahal hotel New Delhi, The Park New Delhi, The Westin Pune and Shangri-La Bangalore. Currently he is handling the role of Multi Property Executive Chef for The Westin Gurgaon and The Westin Sohna.  With a unique blend of creative flair and a passion for food, strong business sense and engaging interpersonal skills, he has a strong record of streamlining operations and improving service while preserving the highest levels of quality.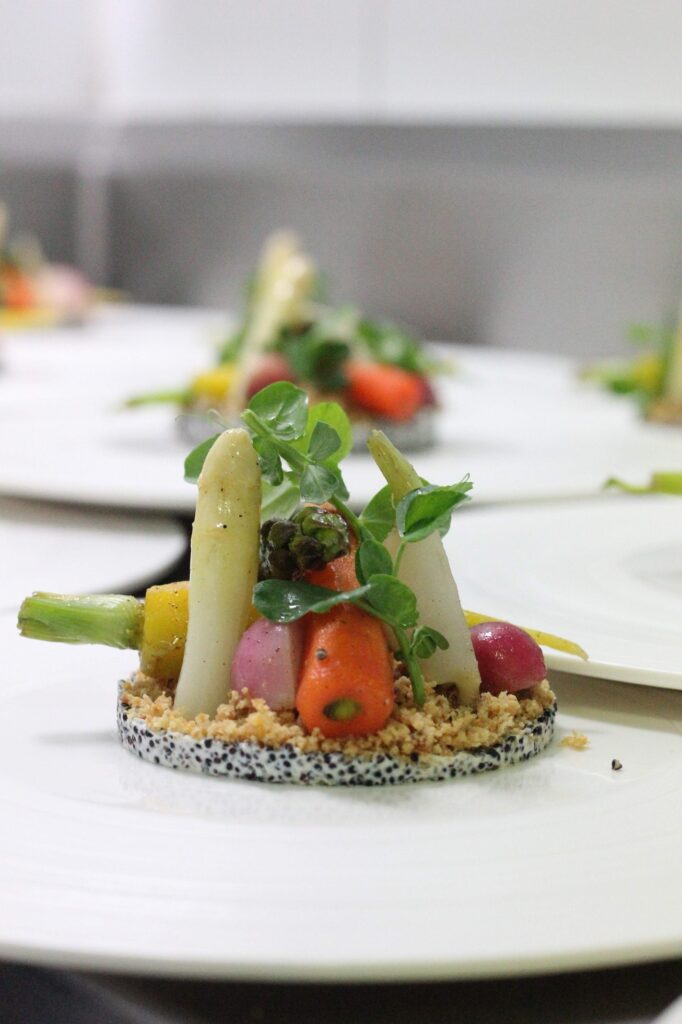 His strength is effective communication with all the stake holders in hotel operations be it with guests, owners, fellow colleagues or the reporting team. His food philosophy and approach to food is being rooted to the cuisine and being innovative when it comes to food presentation. Chef Anurudh believes in keeping the tradition of the recipes intact and doing justice to age old cooking techniques.
Do you have a favourite time of the year or set of ingredients
that you look forward to working with?
 Winters definitely happen to be my favorite time of the year. Taste preferences change, people prefer something indulgent and rich – in terms of both ingredients and flavour. This period also is very gifted from a culinary point of view since there is an abundance of fresh green leafy vegetables. Citrus fruits and fresh berries are back in season along with root vegetables. I find this time perfect for experimentation as the naturally cold temperature helps retain textures and flavours for a longer period of time.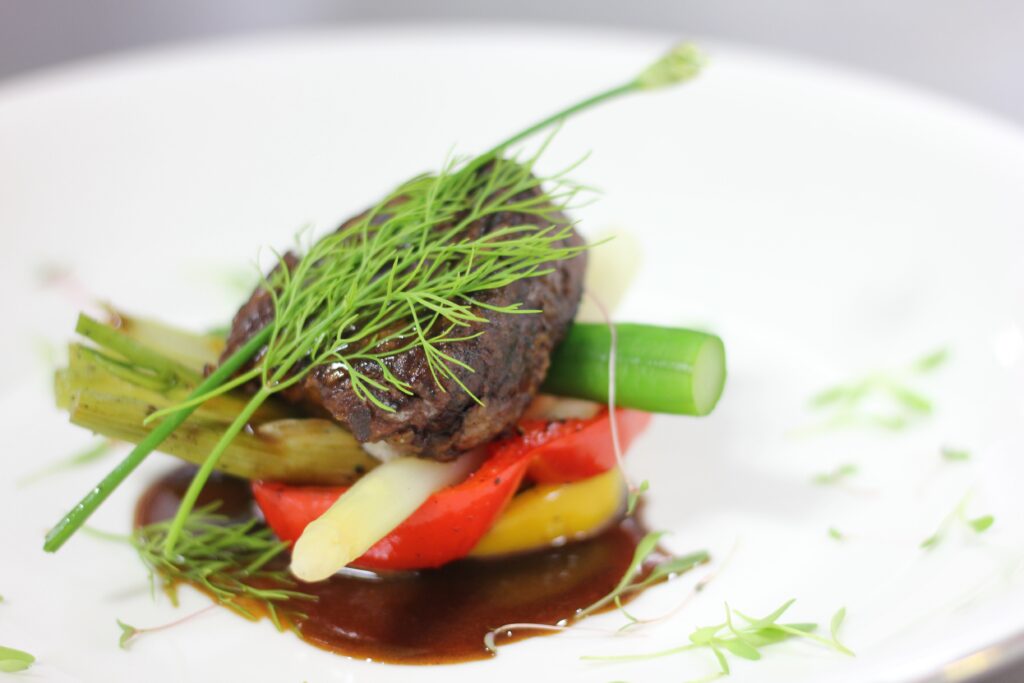 What would you do if you weren't a chef?
 Growing up I always wanted to join the armed forces and serve the nation. I always aspired to become a fighter pilot and be a part of the prestigious Indian Air Force. There is something about being in control of a machine and flying high above the clouds – just imagining that feeling is so mesmerizing and exciting.
Do your personal preferences influence the menu at all?
I always put myself in the shoes of our guests and from that point of view I drive my inspiration. I create recipes that have fresh locally sourced fruits and vegetables. There is just something about the flavours that transpire from seasonal ingredients. The colours, the crunch and the taste is just bang on! Also I like to make my dishes as colourful as possible. I like to experiment with textures and incorporate as many layers as possible. After all food is celebration so with each layer there is a revelation of new flavours.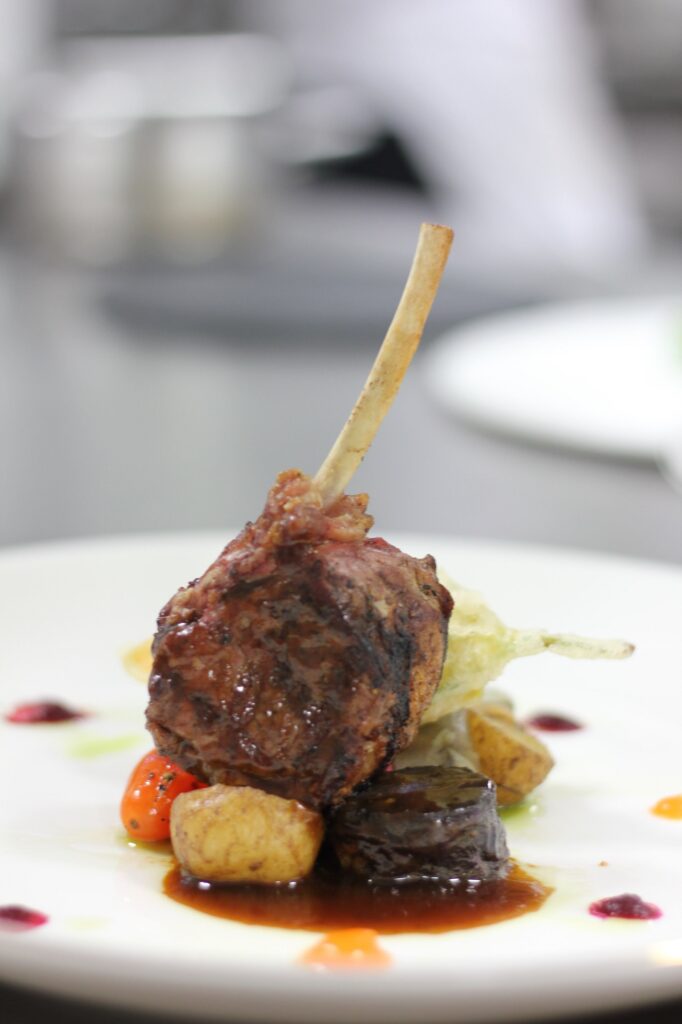 What do you think is the most over-hyped food trend currently?
 I think usage of chemicals is a trend I have not quite latch on to. I like the raw natural freshness of ingredients so I am not very keen to use any synthetics for artificial flavours. Also the kind of diversity we as a geographical location are blessed with – I think a chef really can do a lot. Plus, this kind of plethora of produce helps chefs research and bring into play creativity. It helps us to push the boundaries and bring a new diaspora of dishes for guests.
When are you happiest?
 I am happiest when I am experimenting with food and my biggest critics are my children. As a parent I have a bunch of picky eaters at home and my constant worry is that they get proper nourishment on a daily basis. So I love it when I experiment with vegetables and fruits and I can make children friendly cuisine. This also helps me keep up with our young guests' preferences.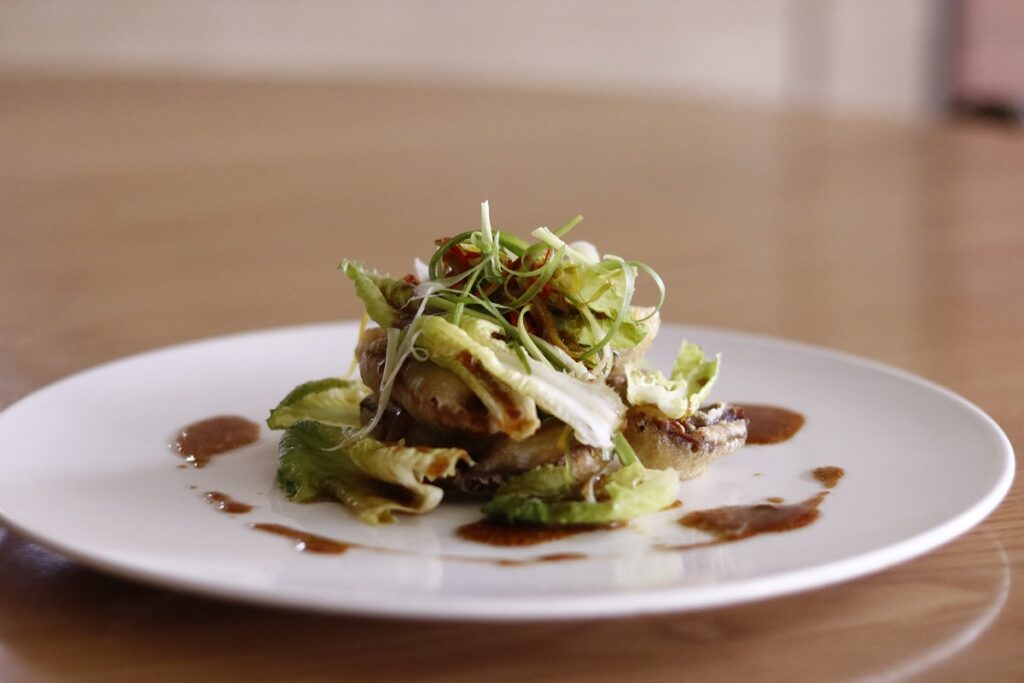 When you're not in the kitchen where can you be found?
Pursuing my other passion – Wildlife Photography. Whenever I get some time off I camp myself out of various sanctuaries in India and go about learning more and more about the flora and fauna around us. I love to spend time outdoors and often just pack my bags and leave for a nature trail with my friends and family.
 Where is your favorite place to dine?
 I love a good home cooked meal with my family. I like to keep my meals very simple. I love the concept of one pot meals for leisurely Sunday brunches at home with some good wine, cheese and dessert. I love to talk but also listen about what people are craving in and what menus are working in the city and which are the ones that have become redundant.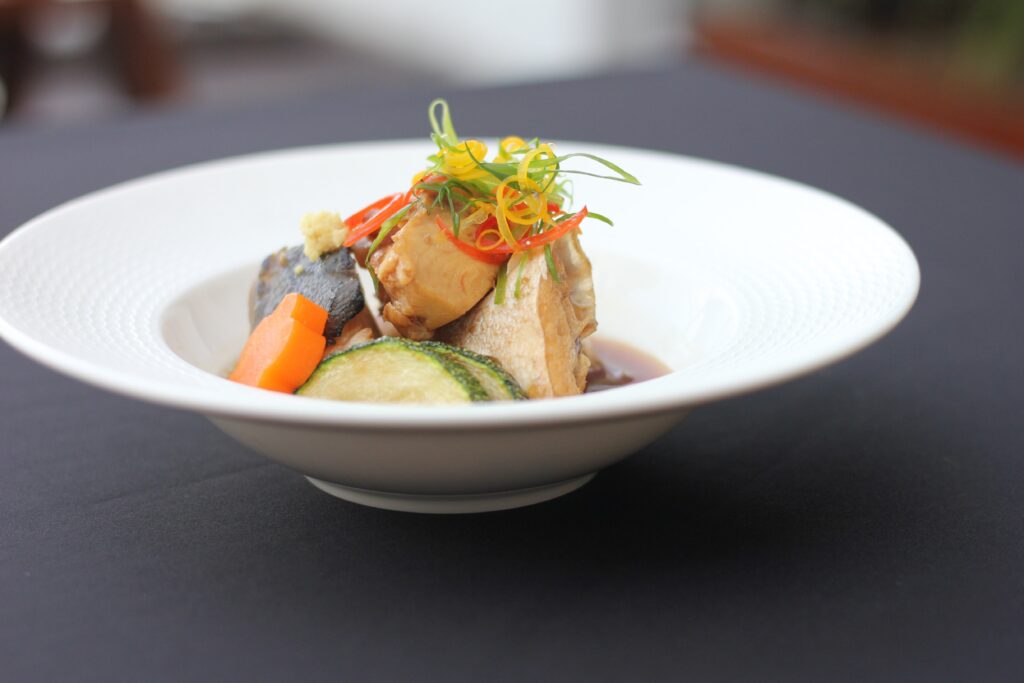 What's your favourite takeaway or comfort food?
My all-time favorite comfort food is chicken egg roll. I love that it is super nourishing, easy to make, easy to assemble, carry and extremely filling. It's my go to food on a busy day – it's also my go to food when I am craving something flavorful and filling.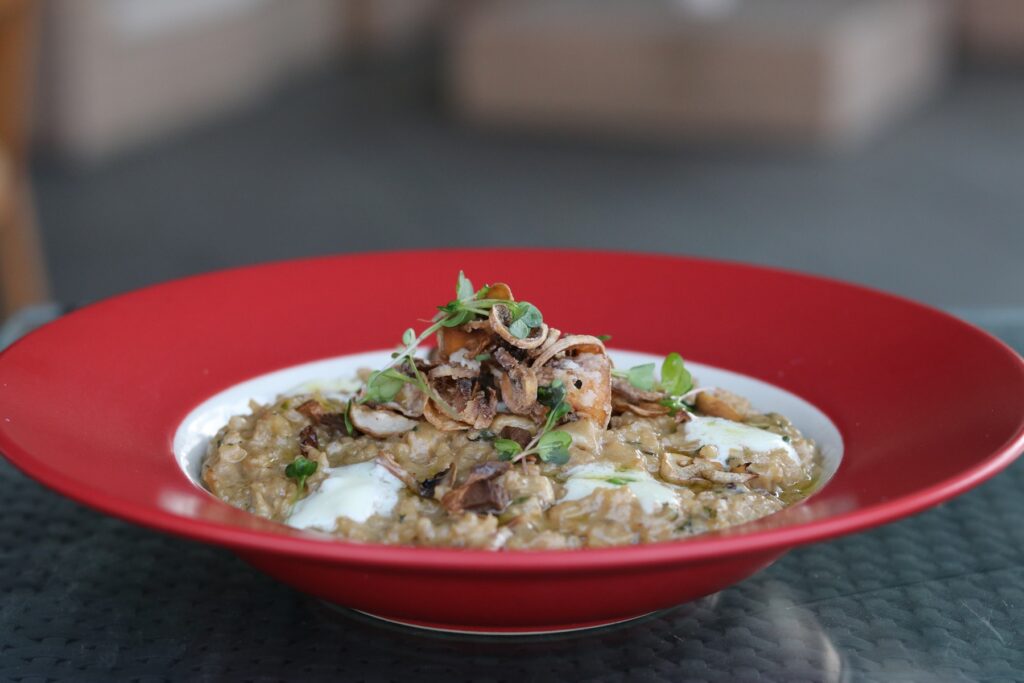 What makes the local food scene so exciting?
There is something so magical about street food. I love the idea of just walking down the street and being able to grab a quick bite without any restrictions. The originality of the recipes, flavors and spices really makes the experience worth it.
 Which is the dish you've created that you are most proud of and why?
Last year around this time I created a dish with millets and beetroot accompanied with some spiced fruit chutney. The most exciting part of the dish was that it was nutrient dense with fibers/vitamins. Since it was also a vegan dish it was very refreshing with a spiced fruit chutney that was made of fresh oranges, chilies and star anise so the whole combination came out really well. Also it was a very colorful and visually appealing dish.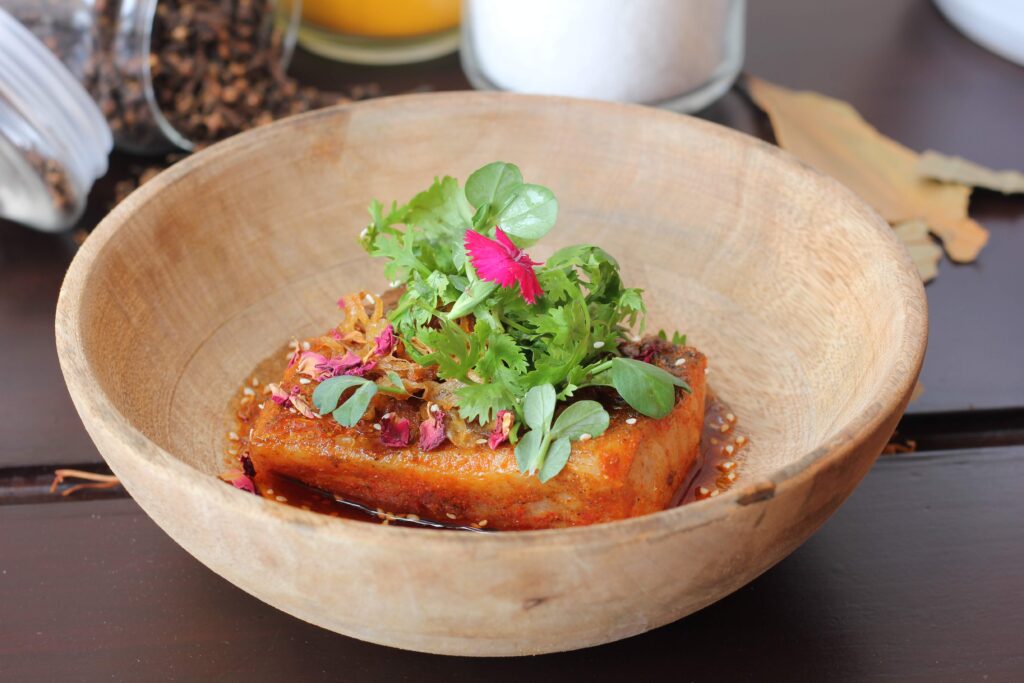 You're having friends over for dinner tonight. What's on the table?
Whenever I have some friends over for dinner I will definitely start with a lightly tossed salad with veggies with a hint of mustard. A nice flavorful pasta with fresh dough, sauce made at home from scratch and fresh herbs. There will definitely be a nice charcuterie board for guests to nibble on – along with some fine wine. I like to do small platters for kids that are not heavy on junk and satiate their appetite. There will always be some chocolate themed desserts which are always a hit with kids and adults.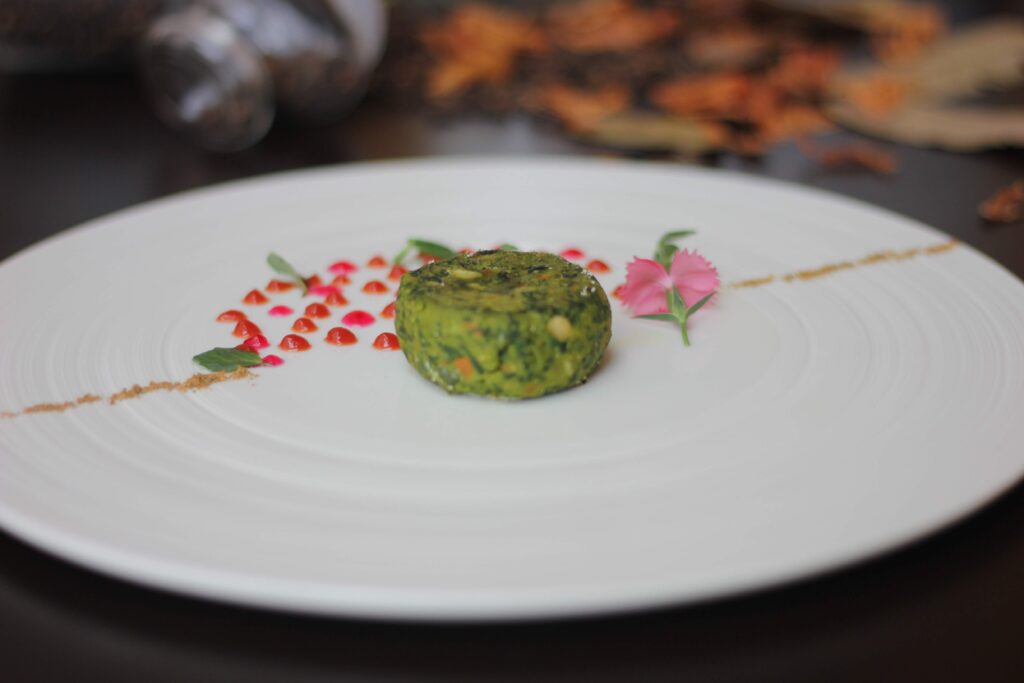 Name your favourite city that has it all: food, culture, and nightlife.
 I am fond of Pune a lot for the local food, culture and cuisine. It's a very young city with a very vibrant nightlife.
Can you tell us more about the cuisine at your restaurants?
We have our Pan Asian Restaurant – EEST serving Classic Japanese Cuisine under the guidance of our Japanese Chef De Cuisine Kazuhiro Koizumi. At EEST we also serve hot and peppery Sichuan Chinese food which is a hit with guests who like to experiment with spicy dishes. We also have an Italian Restaurant – Prego wherein our Italian Chef Rino Serra dishes out his signatures from the Northern region of Italy. And at our All Day Dining – Seasonal Tastes restaurant we serve global cuisine on the buffet with a live kitchen manned by a large culinary team.