Amit Kumar, General Manager Courtyard by Marriott Pune Chakan is a dynamic and energetic professional with over two decades of cross-functional and varied experience in the hospitality industry. He is a seasoned hotelier with an illustrious career in India and United Kingdom. He started his career with Hyatt International and then moved on to be a part of pre-opening team of the iconic J W Marriott Mumbai Juhu.
He moved to United Kingdom within Marriott International to take on new challenges. Amit successfully established Courtyard by Marriott Raipur and set new benchmarks in the city, the hotel earned special recognition for exemplary guest satisfaction across the Courtyard brand in Asia Pacific. In his current role at Courtyard by Marriott Pune Chakan, he guided the hotel to stellar results and earned several prestigious accolades – Platinum Circle Award (2018 and 2019), Hotel of the Year Award (2019), J W Marriott Jr. Diversity and Inclusion Award of Excellence 2019.
What makes Courtyard by Marriott Chakan stand out from other properties you've worked in?
Courtyard by Marriott Pune Chakan is strategically located in the automobile corridor of Pune, the hotel is truly an oasis in the concrete jungle. Fueled by passion, crafting enchanting experiences and delivering service from the heart has always been our key focus since the inception of this beautiful hotel. Our hotel provides the best platform for the new world traveler to pursue their personal and professional passions that enables them to express themselves. Our guests enjoy a perfect blend of style, comfort and convenience that leaves them with fond memories.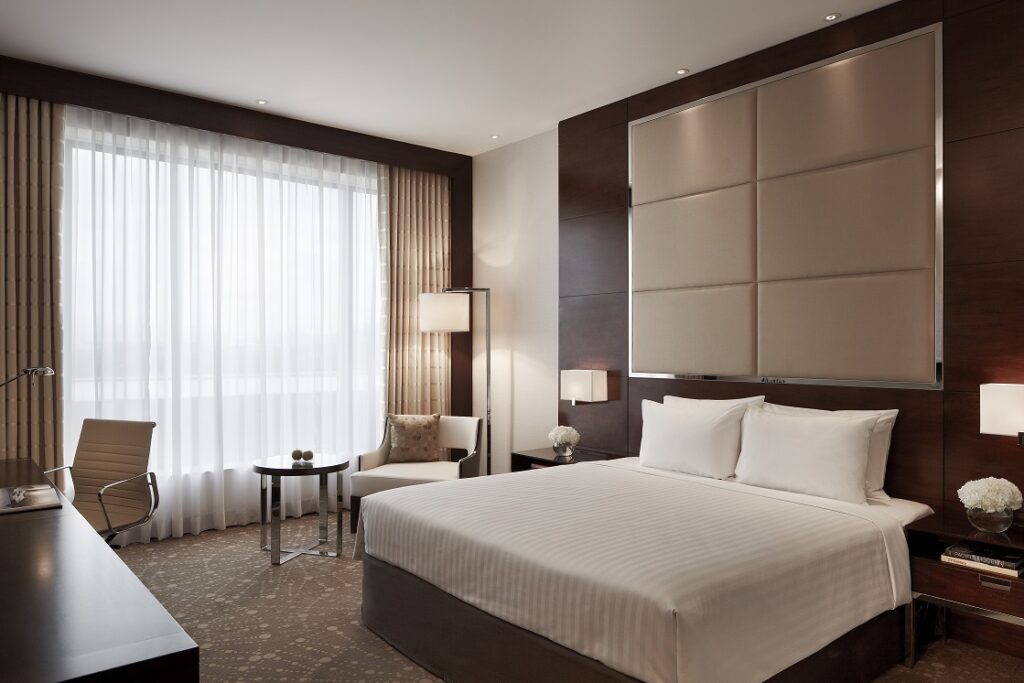 Who is your typical customer?
Nestled in the heart of automobile hub of Pune, Courtyard by Marriott Pune Chakan plays perfect host to both domestic and international business travelers. The hotel has established itself as an 'Urban Resort' offering an array of specially curated activities for guests looking for unique experiences away from the busy city life. If you are looking for a quiet 'Staycation' to unwind or a getaway that brings about the explorer in you, Courtyard by Marriott Pune Chakan is the perfect place to be. Another unique feature of the hotel is that it is 'Pet-Friendly' and hence enjoys patronage from travelers wanting to spend time away with their pets in the form of 'Petcations'.
If you could plan a one-day itinerary for guests looking to explore Pune in India, where would you send them?
The pride of the Maratha Empire, Pune exists in an intriguing blend of the past and the present. The city reveled in it's image as Maharaja Chhatrapati Shivaji's legacy before globalization hit on its door in the 1990s. Since then, the erstwhile capital of the Peshwas has transformed into a smart, vibrant metropolis that thrives with a modern vibe. However, Pune has managed to preserve its bygone-era charm through its historical edifices and monuments. A walk through the streets of Pune will reveal to you a wealth of historic structures that offer a glimpse into the city's rich past. My one-day itinerary for guests would certainly include a visit to the Shaniwar Wada, Aga Khan Palace, Sinhagad Fort and Dagdusheth Halwai Ganpati temple.
Building the right team is crucial for a property's success. What are the key skills you look for when hiring new employees?
The key traits I seek for in an individual are passion and the right attitude. Amalgamation of these two key attributes provide a perfect platform to further hone and develop theoretical and on job skills required.
How important is it for a hotel to have a solid gastronomic offering?
Food always has been an important link to bridge and experience culture, build associations and connections and curate memorable experiences. In today's world where we have global citizens visiting our hotels, having unique and authentic culinary offerings has become an integral part of travel experience. Our team of highly skilled chefs curate a magical feast of world and local flavors delivering memorable gastronomical experiences to our world travelers.
What is the one dish that guests have to try when at Courtyard by Marriott Chakan?
The signature Mutton Kala Rasa with Jowar Bhakhri and Thecha is a local delicacy and a must try when at the hotel.
2020 and 2021 were challenging years for the hospitality industry. In your opinion, how will travel trends change in 2022?
The year 2020 was an unprecedented period that caught the world off guard. Thankfully, the year 2021 brought in a lot of hope where we witnessed robust recovery trends. Though the international and domestic corporate travel resumed cautiously, the recovery leader was the leisure segment. Talking of 2022, the situation remains quite fluid due the threat emerging from newer variants. With fresh cross border travel restrictions in to place, we can anticipate domestic leisure travel taking the lead in the game again.
Was a career in hospitality something you always dreamt of?  What is your advice to aspiring hoteliers?
I was always quite intrigued by the varied opportunities that the hospitality industry offers. Its glamour always fascinated me. It gave me a perfect platform to travel around the world, experience various cuisines and culture. I have been fortunate enough to have great mentors who always inspired me and challenged me to do better. My advice to aspiring hoteliers would be to work hard and be true to yourself. The pandemic has taught us that change is inevitable, so be open to change and innovation.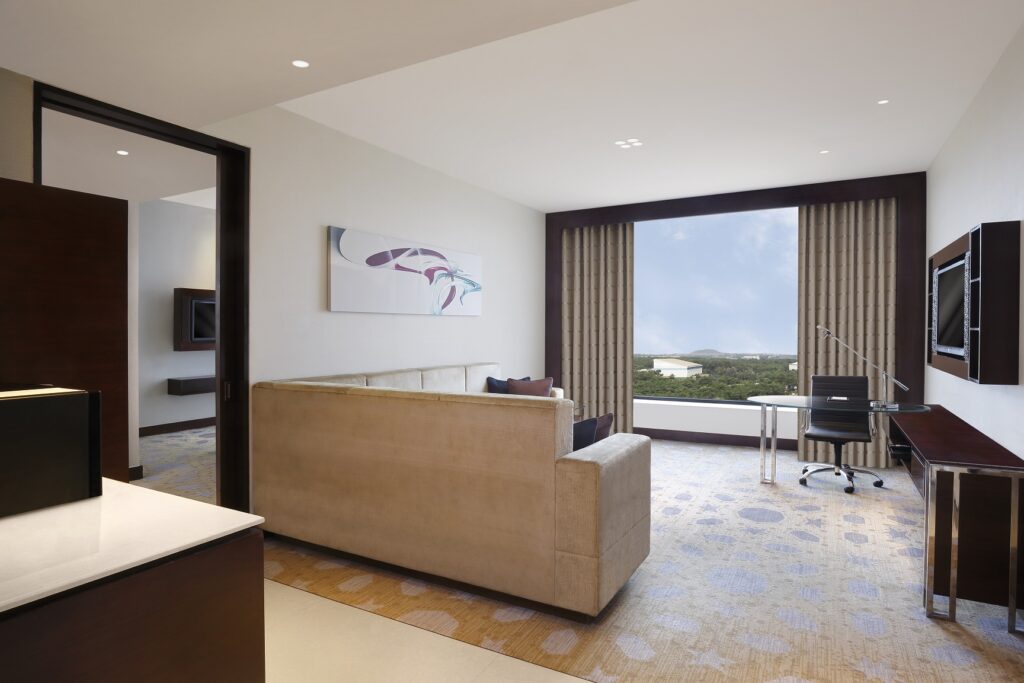 What are some of the new measures your team has put into place to deal with the post-COVID-19 situation?
A lot of work has gone into designing and formulating the way we operate especially from conduct and hygiene point of view. Standard operating procedures have been amended to ensure compliance with the new required hygiene standards and guidelines mandated by the authorities. Marriott International has worked extensively and implemented sanitization and safety protocols under Commitment To Clean program to ensure that all our hotels operate with and maintain highest levels of cleanliness and hygiene so that all the guests have a comfortable and safe stay with us.