Anja Hessler (b. 1974) is a German/British artist and designer who is based in Ramsgate, UK. She creates one-of-a-kind moving sculptures from precious metals, copper, steel, aluminium, acrylic and wood. Minimalism and Design as Art plays a dominant role in her artistic practice. She draws her inspiration from the Modernism movement and in particular the Bauhaus aesthetic and its focus on form and function. Her work explores materials, shape, textures, balance, light and movement in space.
What's your artistic background?
I've always been artistic and creative from a very young age experimenting with different processes and mediums. While studying to become a display artist I was introduced to a wide variety of crafts and design skills, working on theatrical stage based arrangements, focusing on forms in space and how to engage the viewer.
What's integral to the work of an artist?
 To master your craft and not being afraid to make mistakes. As Walter Gropius once said: Architects, sculptors, painters—we all must return to craftsmanship ! For there is no such thing as 'art by profession.' There is no essential difference between the artist and the artisan. The artist is an exalted artisan.
What role does the artist have in society?
For me it's about visual language, aesthetics, personal expression, to evoke curiosity and elicit emotions whether it's beautiful, visually pleasing or challenges the viewer's perception. Art is also a powerful tool to commentate what's happening in society, driving social change by creating awareness.
What art do you most identify with?
Minimalism and design as art plays a dominant role in my artistic practice. I draw my inspiration from the Modernism movement and in particular the Bauhaus aesthetic and its focus on form and craftsmanship.
What themes do you pursue?
My work explores materials, shape, textures, balance, light and movement in space. I am fascinated by the reflection of light, balance and movement and how this interacts with each object, transforming the aesthetic of the sculpture and its surroundings from a static object to an interactive installation. My current projects focus on the theme of opposites; combining the simplicity and precise nature of geometric forms with organic textures allowing nature to take control over time.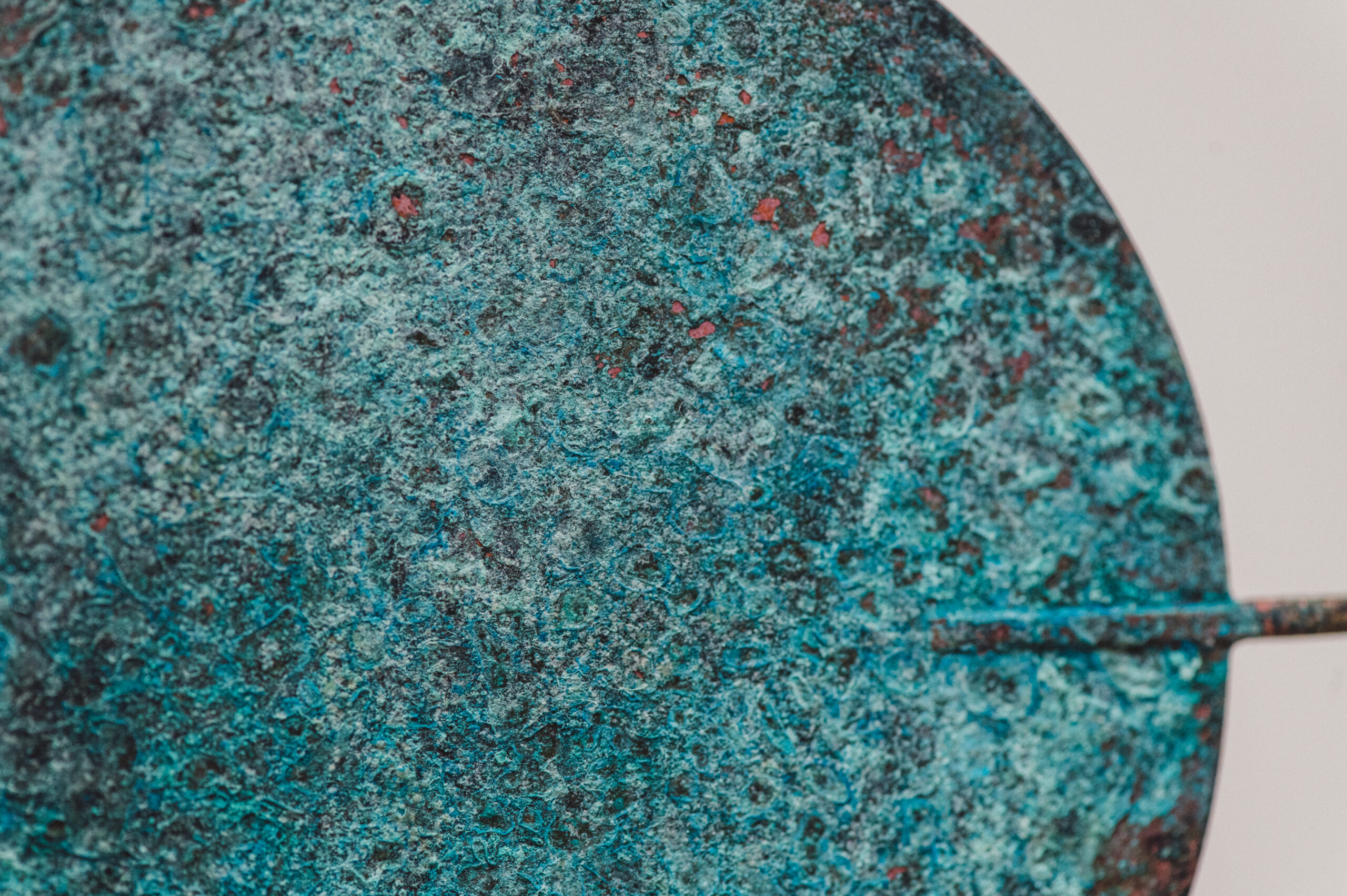 What's your favourite art work?
There are too many to list. My favourite artists are amongst the modernism, abstract and pop art masters.
Describe a real-life situation that inspired you?
I find inspiration in nature on my daily beach walks with my dog as well as while travelling, exploring new places and immersing myself in life music events.
What jobs have you done other than being an artist?
I have worked across a variety of creative industries from interior design to visual merchandising as well as the marketing sector for a number of years.
Why art?
I feel this quote by Georgia O'Keeffe answers it beautifully and resonates deeply with me: "I found I could say things with color and shapes that I couldn't say any other way – things I had no words for."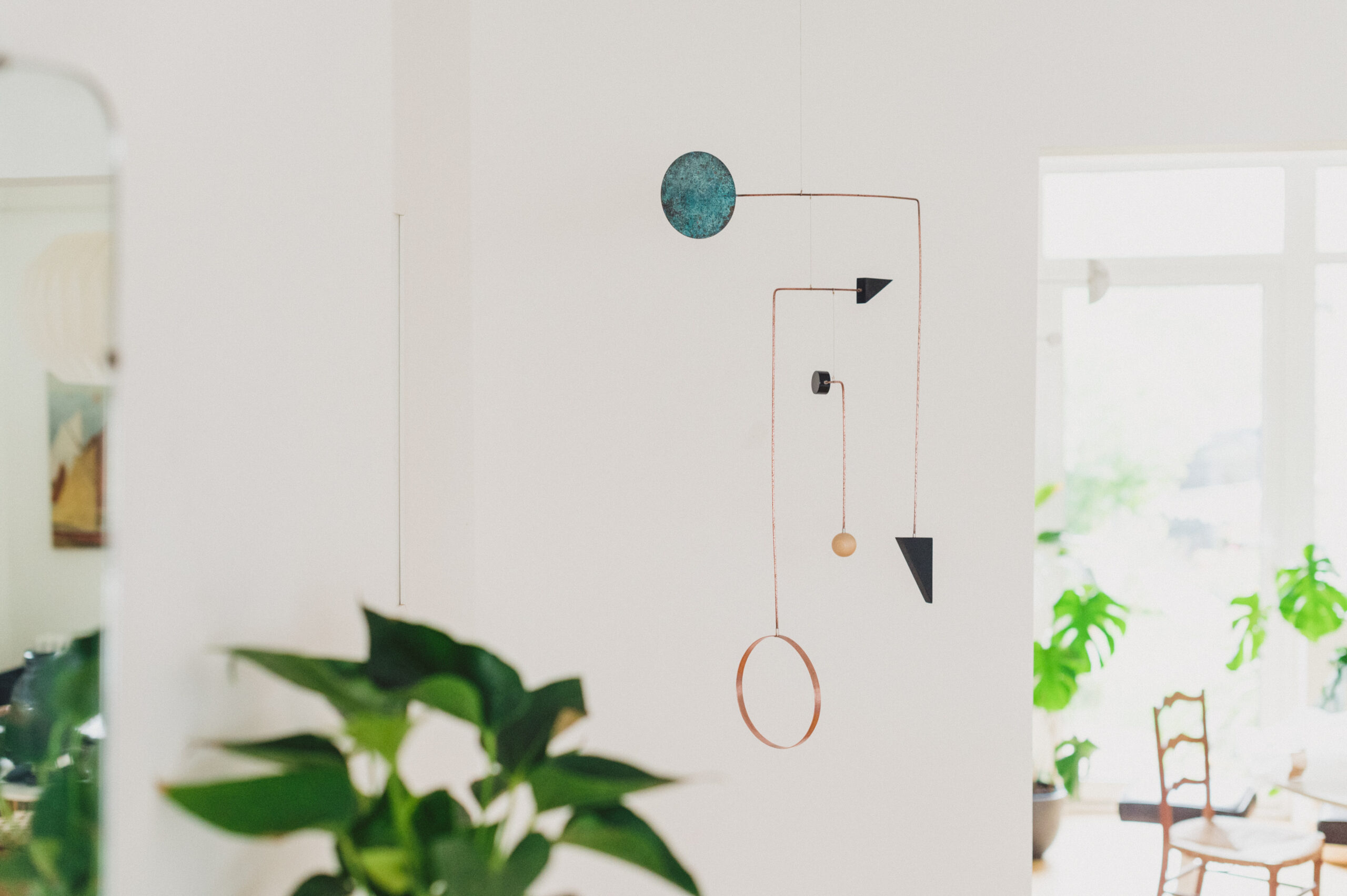 What is an artistic outlook on life?
For me it's being spiritually aware and most importantly never stop to be curious.
What memorable responses have you had to your work?
Being chosen by Saatchi Art as one of 23 artists to collect in 2023.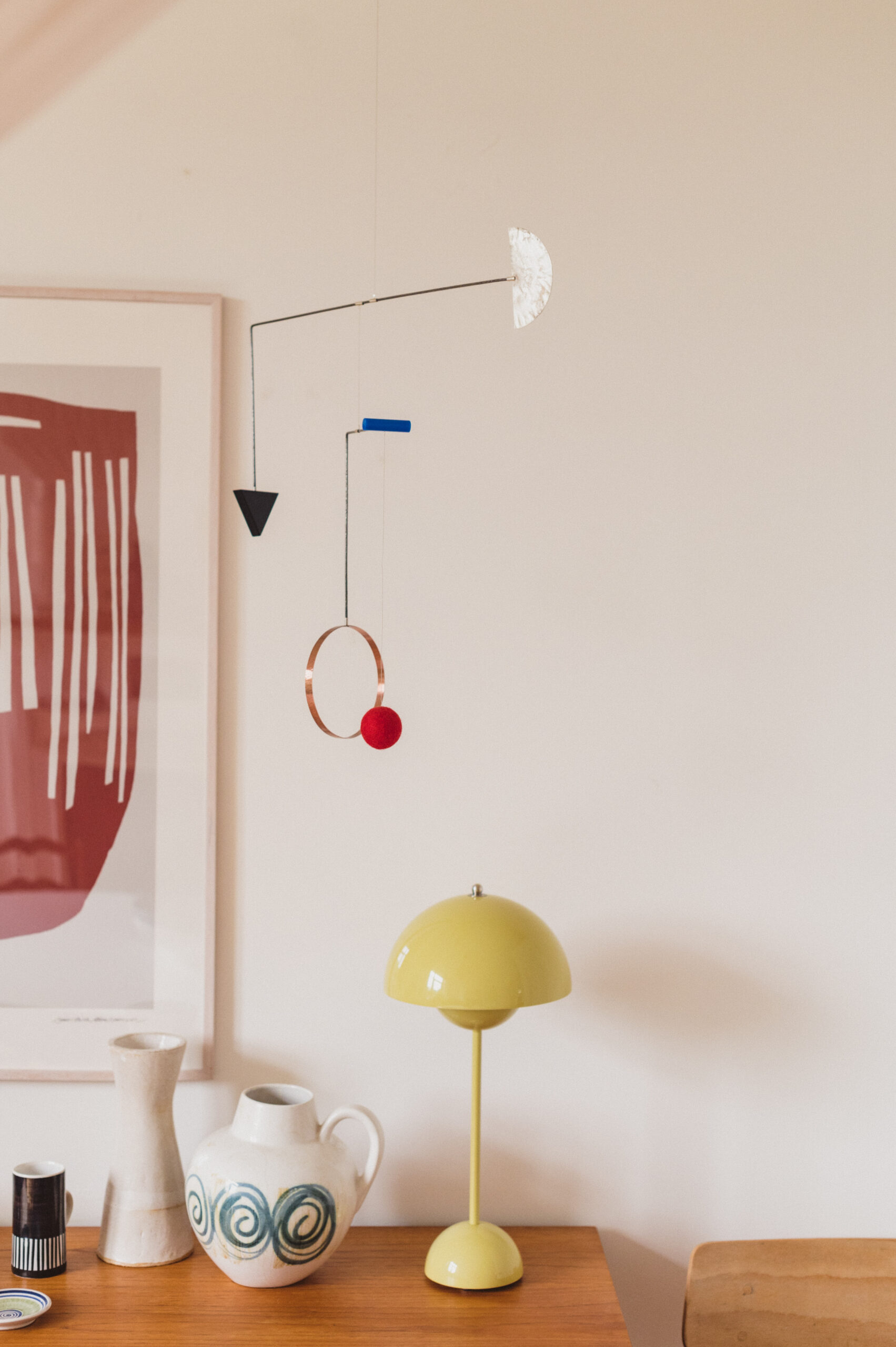 What food, drink, song inspires you?
Music is always around me and plays a massive part in my life. I am an indie kid at heart but my favourite music to work to nowadays is atmospheric ambient music.
 Is the artistic life lonely? What do you do to counteract it?
I have a wondering mind and get easily distracted. Therefore I actually prefer working in solitude as it allows me to fully immerse into a state of flow without any disruptions. I am very lucky to have a supportive family, my husband is a designer and photographer who is even more introverted then me and needs his own space to work. We love exploring new places and exhibitions together. I also meet up regularly with friends. We live in an area where there is a great sense of camaraderie, collaboration and support amongst the local artists and creative community.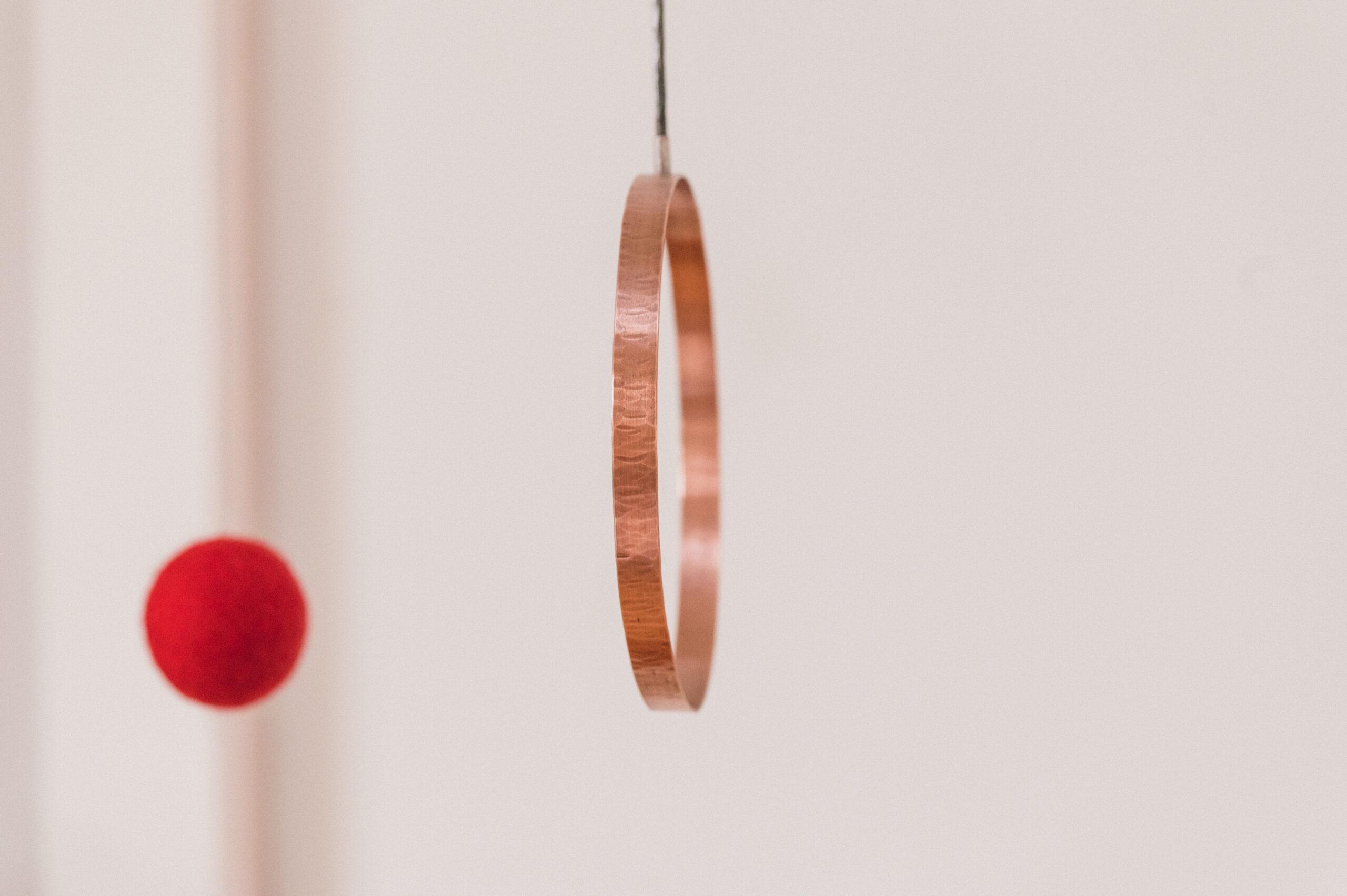 What do you dislike about the art world?
So called 'vanity galleries' who exploit emerging artists by charging exorbitant fees to show their work without any commitment to finding suitable collectors or buyers.
What do you like about your work?
I love the physical interaction working with metal. How it responds to the rhythm of the body. The expression of my movement and state of my mind is all visible and makes each peace unique. I also love developing new ideas and processes and can easily find myself immersed in the workshop spending hours on developing my techniques and experimenting with patina finishes.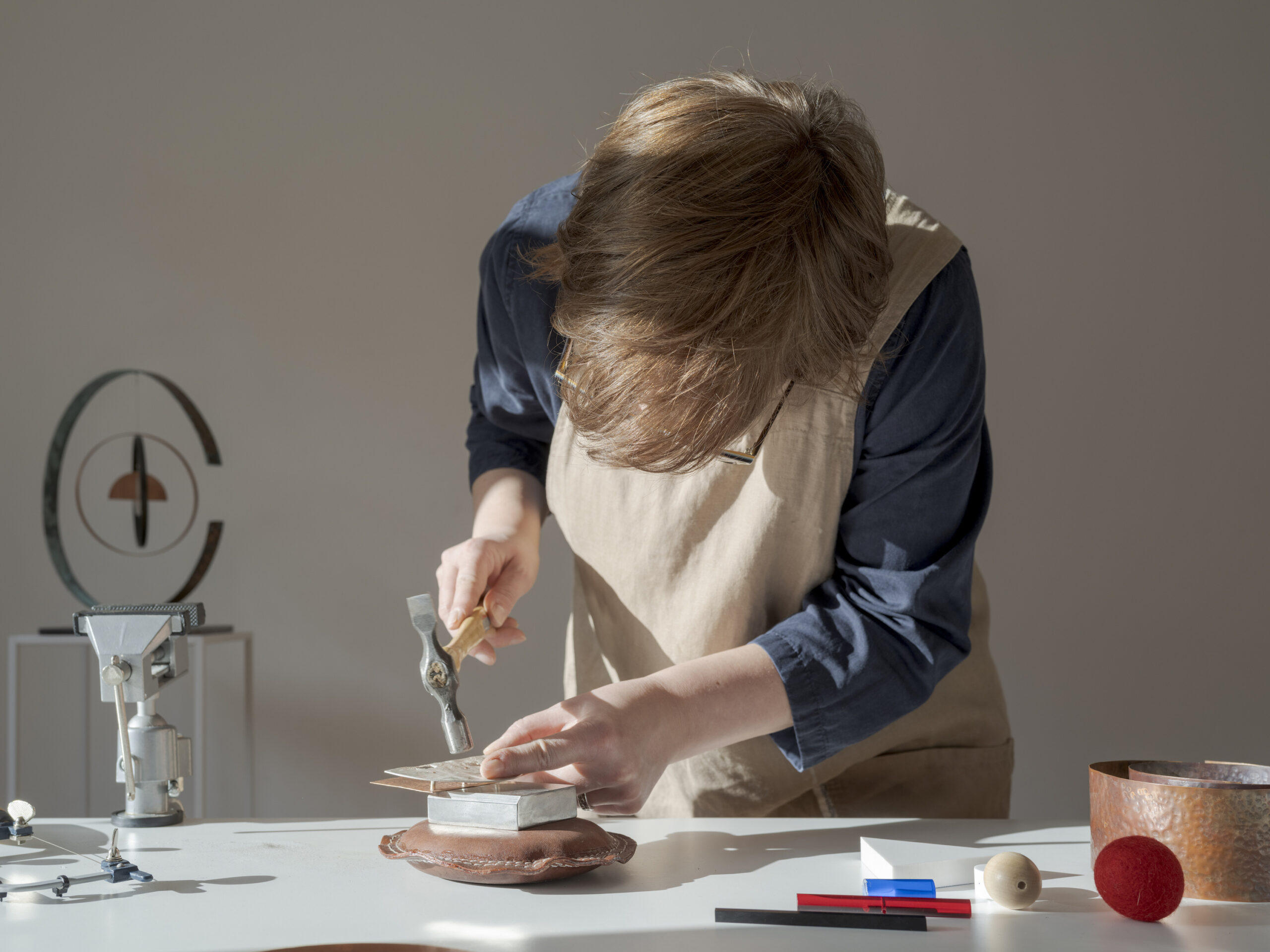 Should art be funded?
Yes, most definitely.
What role does arts funding have?
It's vitally important across all the creative sectors. It provides the financial support and space for artists to take risks and make the leaps that challenge us to think differently.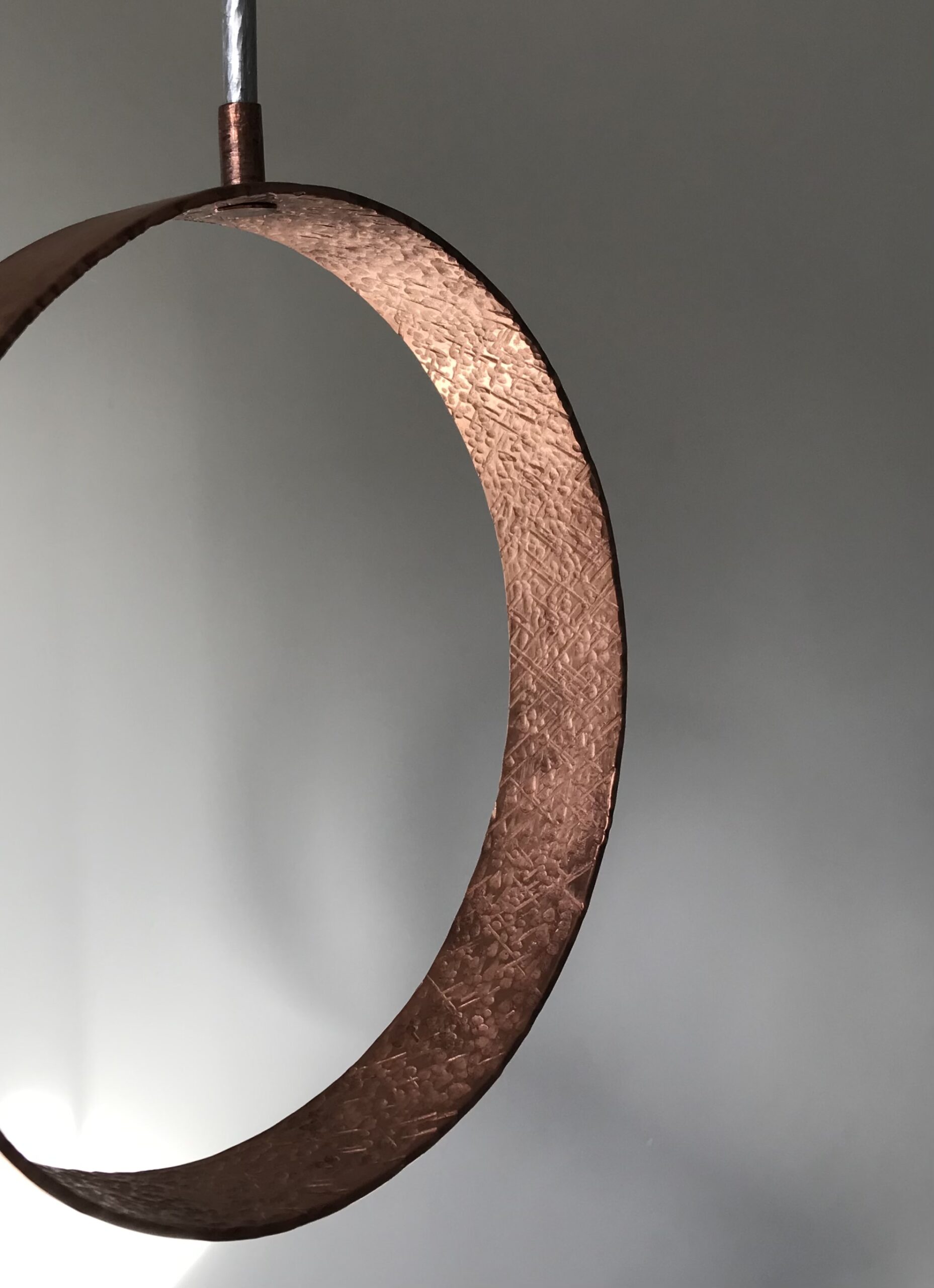 What is your dream project?
I love working on private commissions but my dream project would be to get commissioned with a large scale public art installation.
Name three artists you'd like to be compared to.
I admire the works of Joan Miro, Alexander Calder, Barbara Hepworth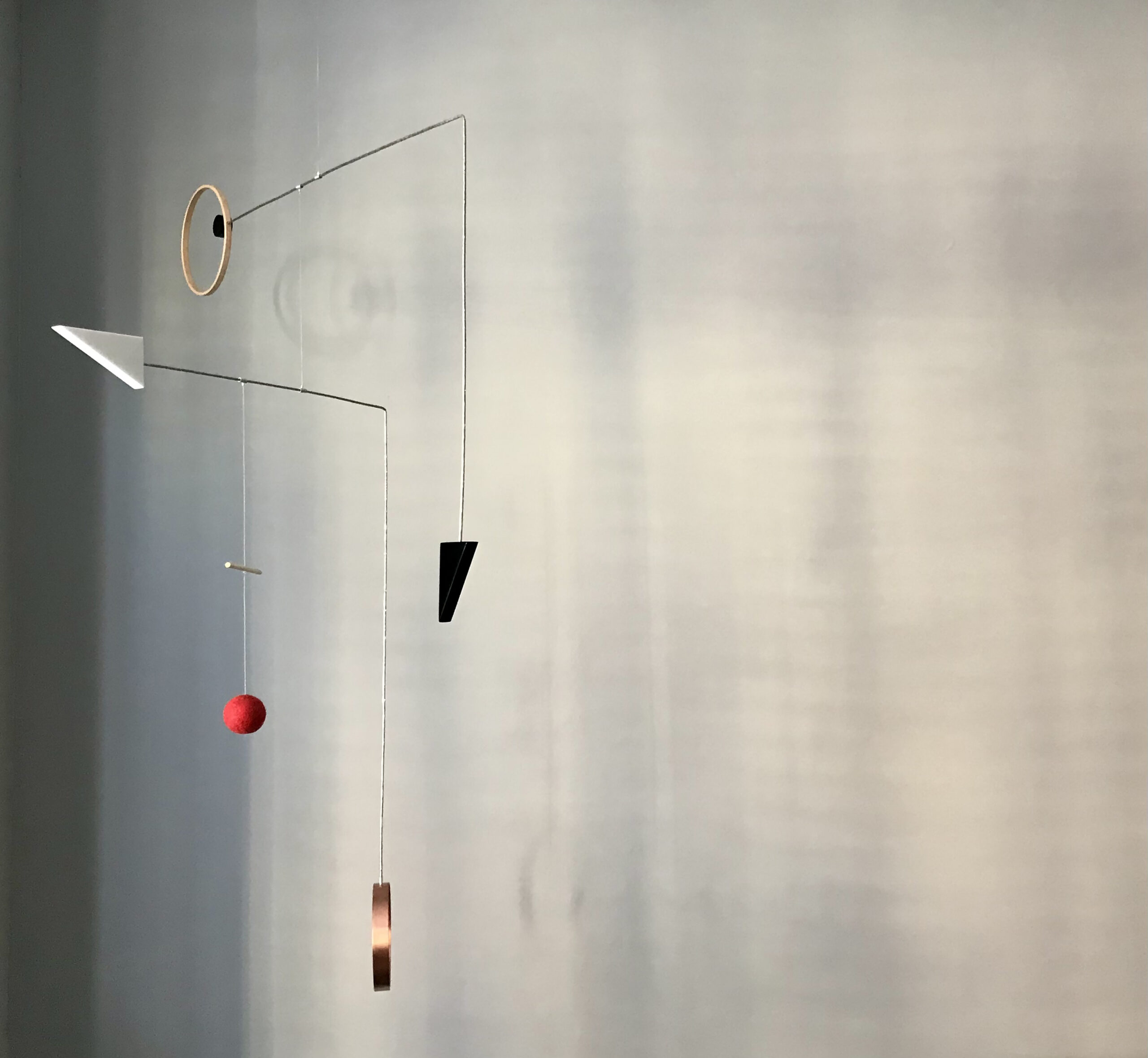 Favourite or most inspirational place?
I find inspiration in lots of places, not so much the conventional beauty spots but rather dystopian landscapes, Dungeness in Kent is a perfect example, where wide flat shingle beaches meet eccentrically built shacks and two nuclear power stations. Derelict industrial sites, where nature has reclaimed control fascinate me too, as well as modernists architecture.
What's the best piece of advice you've been given?
"Have no fear of perfection, you'll never reach it." – Salvador Dali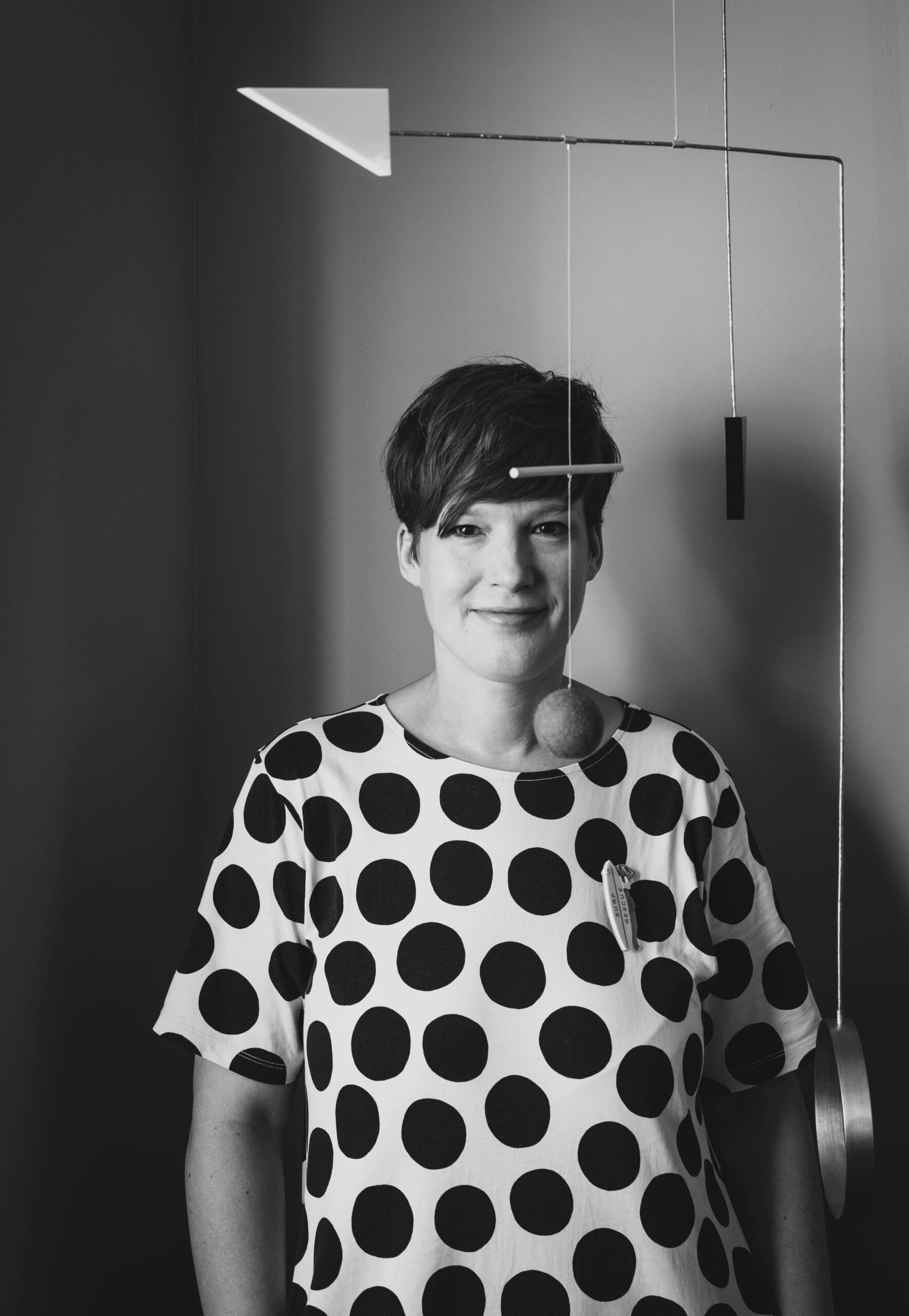 Professionally, what's your goal?
I am focusing on developing my artistic practice further, specifically metal casting with a view to creating large scale moving sculptures and public art installations.
future plans?
I am very excited about a new collaboration for London Craft Week.
Website: https://formplusgestalt.com
Instagram: @formplusgestalt