Alok Kaul is the General Manager of the brand new Radisson Resort and Spa Lonavala. He is a seasoned professional with more than two decades of exposure to hospitality, luxury and real estate. His personal vision is to further uplift the hospitality industry in India to international standards. He started his career way back in 1996 with Le Méridien New Delhi followed by a stint at The Hotel Oberoi Towers Mumbai now famous as The Trident. This was followed by a long journey of him working with many top-notch hotels, starting with the famous seven starred hotel, Burj Al Arab, Dubai in 1999 where he was responsible for implanting new ideas and processes. He was later promoted to the post of manager within the hotel and was largely responsible for a team of 400 people for whom he conducted training and got awarded with Dubai Quality Award.
In 2007, Alok shifted to working at various positions with The Ritz-Carlton in Dubai and Riyadh. Being a part of EMAAR as The Director of Rooms & Residences, he gained real estate experience before he moved to JW Marriott, New Delhi Aerocity. Prior to joining Radisson Resort & Spa Lonavala he was appointed as the General Manager of Radisson Hi-tech City Hyderabad. Alok graduated from IHM Mumbai and with a bachelor's degree in Economics and Commerce from Mumbai University. He has pursued his MBA from Australian University of Wollongong. He currently resides in Lonavala with his wife and two boys. During his free time Alok loves to travel, play tennis and meet new people.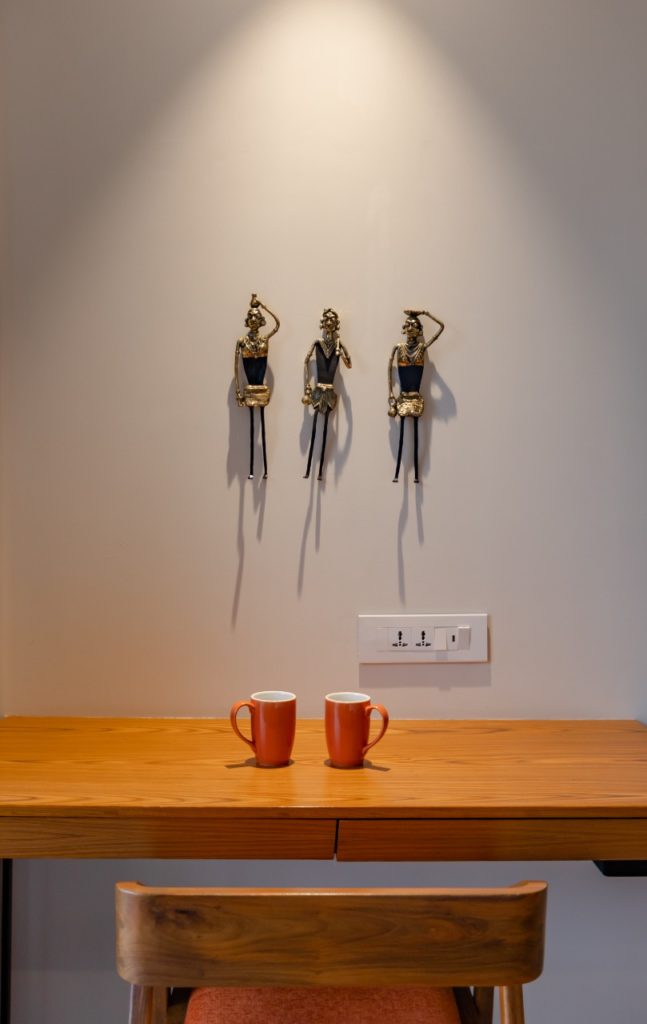 What makes Radisson Resort and Spa Lonavala stand out from other properties you've worked in?
Radisson Resort and Spa Lonavala is the first unique architecture marble structure focused on blending Maratha heritage with nature. The resort promises to offer curated experience to evolved customers. The theme is very unique both to the city of Lonavala as well as within the hospitality space and has integrated the sustainability and eco-friendliness element.
Who is your typical customer?
Our typical customer is somebody who has experienced travel, who wants out of the box experiences, who wants life closer to nature and a life closer to culture.
If you could plan one- day itinerary for guests looking to explore from other Lonavala, where would you send them?
The location of the resort is amidst greenery and it is on top of the Sahyadri Mountain Range and just less than 1 km drive to Tungarli Dam which is where we would like to send our guests.
 Building the right team is crucial for a property's success. What are the key skills you look for when hiring new employees?
When you hire an employee there are a couple of important aspects you hire for: first is the attitude, secondly you hire function verses experience and personality rather than getting into the technical aspects. The technical aspects come later but the function of requirement verses the personality.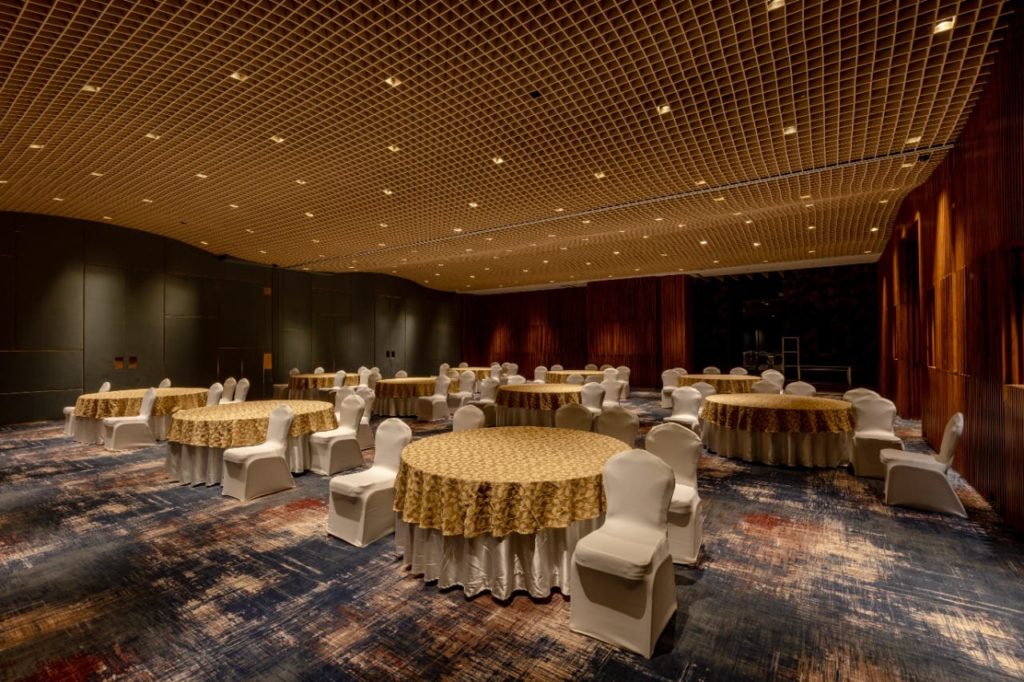 What is the USP of the hotel?
We have several USP's in the hotel- right from a balcony with a bath tub, 2 separate wings, Instagramable places like staircase, 49 sq. ft of indoor and outdoor banqueting area, pillar less banquets, roof top Torna lounge, an open atrium, Deccan stones, the tallest gabion wall, Luna wood imported from Finland
What is the one dish that guests have to try when at your hotel?
I would highly recommend that these dishes should be tried by most guests who visit our hotel:
Stone tempered malvani crab curry
Potli chicken
Srilankan chicken curry
Saoji mutton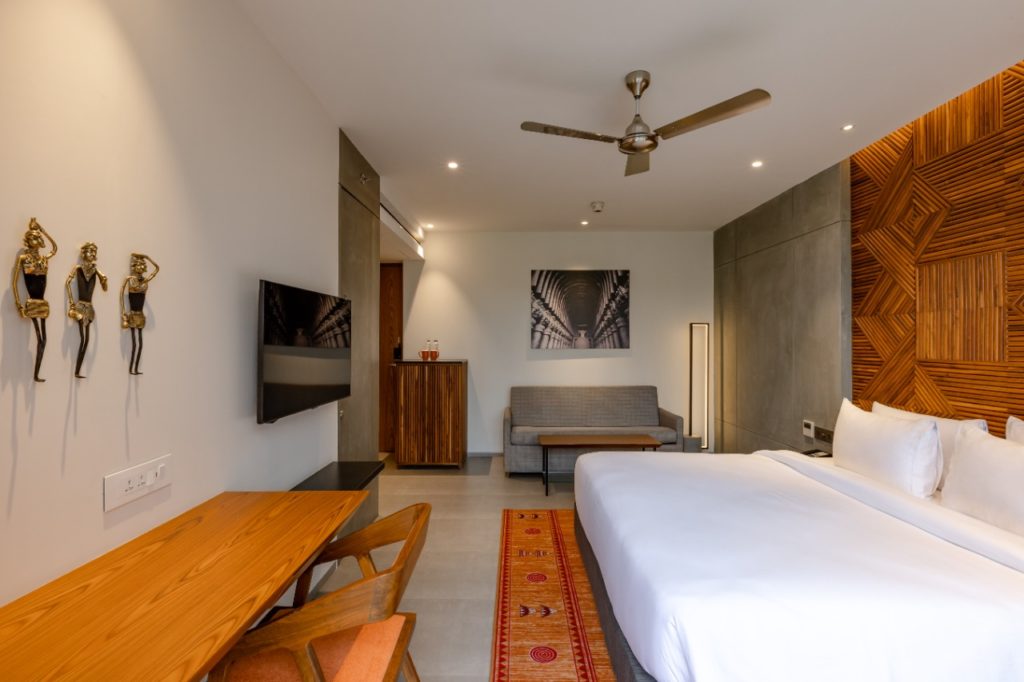 2020 was a challenging year for the hospitality industry. In your opinion, how will travel trends change in the 2nd half of 2021?
Travelers have become more aware and responsible towards tourism and best practices.
Safety and hygiene will continue to take high focus during travel as well as travelling to places closer to nature and open spaces. Holistic experiences will take a new shape too. Apart from this, the old normal would reappear.
Was a career in hospitality something you always dream of? What is your advice to aspiring hoteliers?
Stay focused, work hard and dream harder. This is a growing industry and post pandemic will require the best talent to strengthen it further.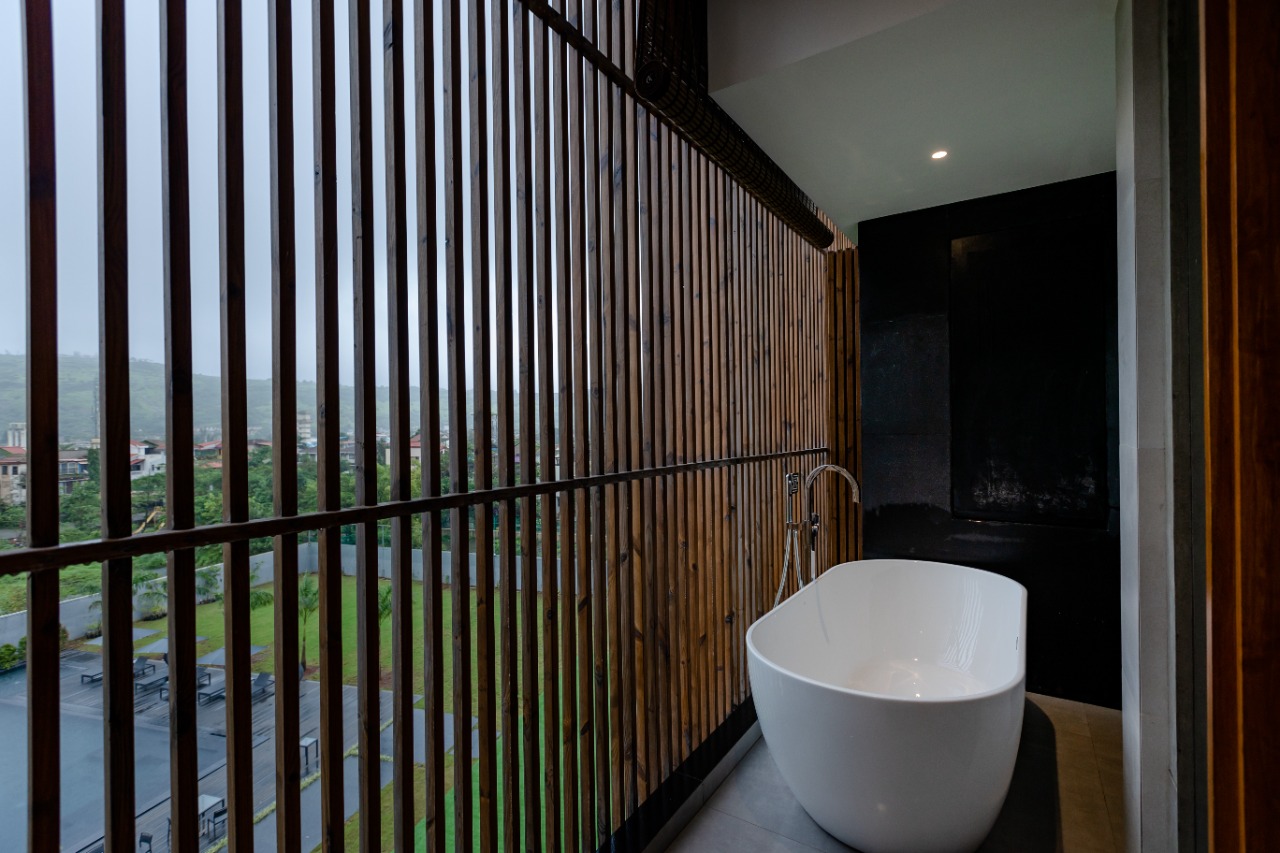 You have worked in several cities, which is your favorite city for work and play?
Hyderabad is my favourite city for work and play.
When are you happiest?
When I can bring a smile to somebody that I interact with.