Aditya Chacko is the General Manager of the Lagos Marriott Hotel, Ikeja. Just before taking on this new role, Aditya was the Director of the Operations and was a part of the pre-opening team of this Hotel. He is a highly accomplished hotel general manager who has dedicated his professional career to the hospitality industry. He has built a reputation for exceptional leadership, innovative problem-solving, and a deep commitment to customer service.
Aditya's career in the hospitality industry began over a decades ago, when he graduated with a degree in Hotel Management from the renowned Taj Institute of Hotel Management in Aurangabad, India. He began his professional journey as a management trainee at one of the top hotels in Mumbai, where he quickly made a name for himself as a driven, ambitious, and hardworking individual. Prior to his current appointment, Aditya Chacko held a number of notable leadership roles in the following hotels; Renaissance Mumbai Convention Centre Hotel & Marriott Executive Apartments, Mumbai, Courtyard by Marriott, Gurgaon, Salalah Marriott Resort, Oman, Kigali Marriott Hotel, Rwanda, Accra Marriott Hotel, Ghana between 2010 and 2020.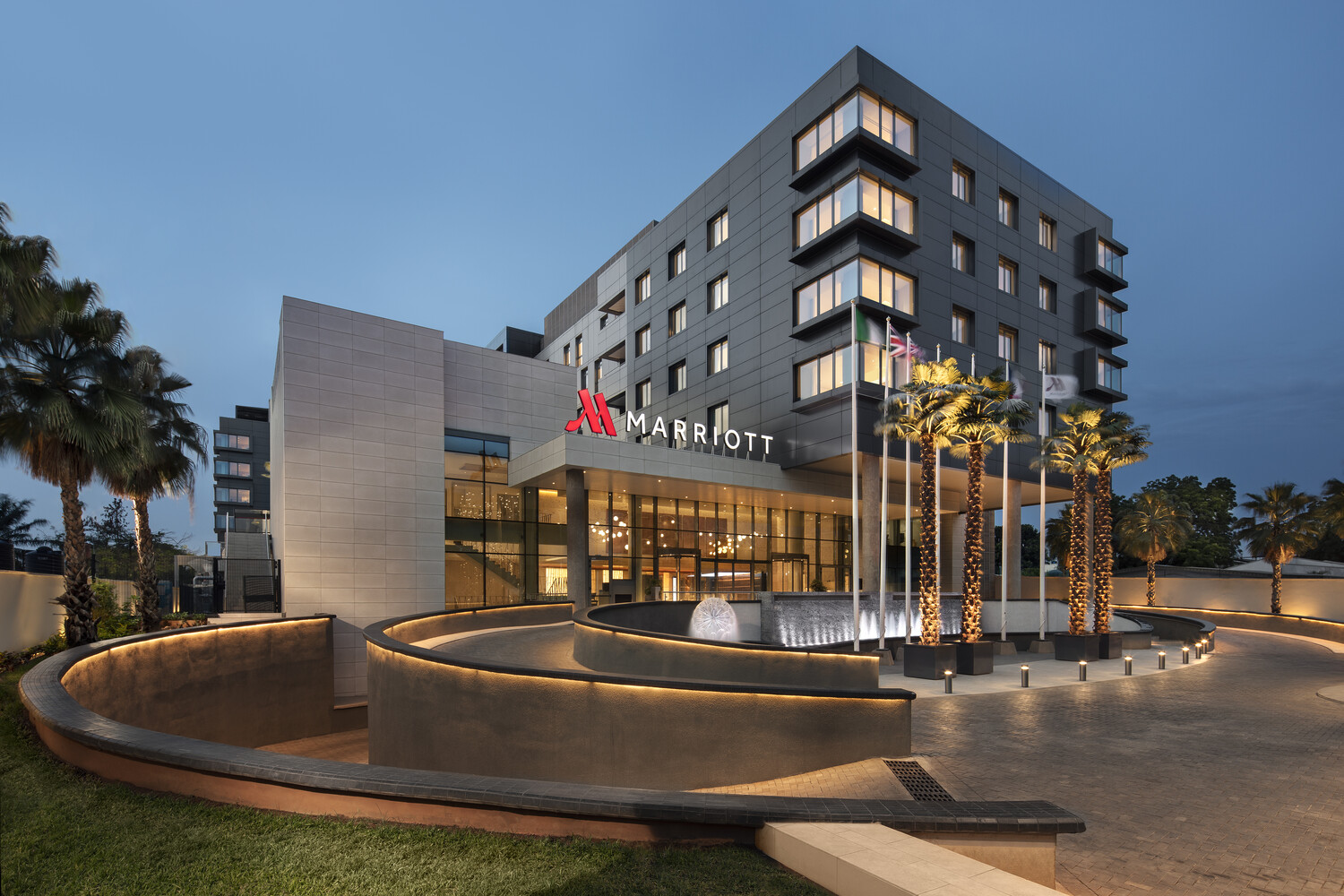 Over the years, Aditya's talents and work ethic led him to hold several management positions within the Marriott group of hotels within and outside India. His success in these roles was a testament to his ability to build strong teams and foster a culture of excellence in customer service. Aditya is passionate about creating strategic alliances with organization leaders to effectively align with and support key business initiatives, developing relationships within the communities.
What makes Marriott Hotels stand out from other hospitality brands you've worked with?
Marriott is a renowned hospitality brand that stands out due to several factors including:
Firstly, A Wide range of hotel brands: Marriott offers a diverse range of hotel brands to cater to different types of travelers. From luxury properties like Ritz-Carlton to mid-range brands like Courtyard, Marriott has something for everyone. Secondly, excellent customer service: Marriott is known for providing exceptional customer service to its guests. The staff is trained to go above and beyond to ensure that guests have a comfortable and enjoyable stay. Thirdly, innovative technology: Marriott has invested heavily in technology to enhance the guest experience. For instance, guests can use their smartphones to check-in, unlock their rooms, and order room service, among other things. And lastly, sustainable practices: Marriott has been a leader in sustainable hospitality practices. The company has implemented several initiatives to reduce its environmental impact, such as reducing energy and water consumption and promoting recycling.
Overall, Marriott's commitment to providing exceptional customer service, innovative technology, sustainability, and a diverse range of hotel brands has helped them stand out in the highly competitive hospitality industry.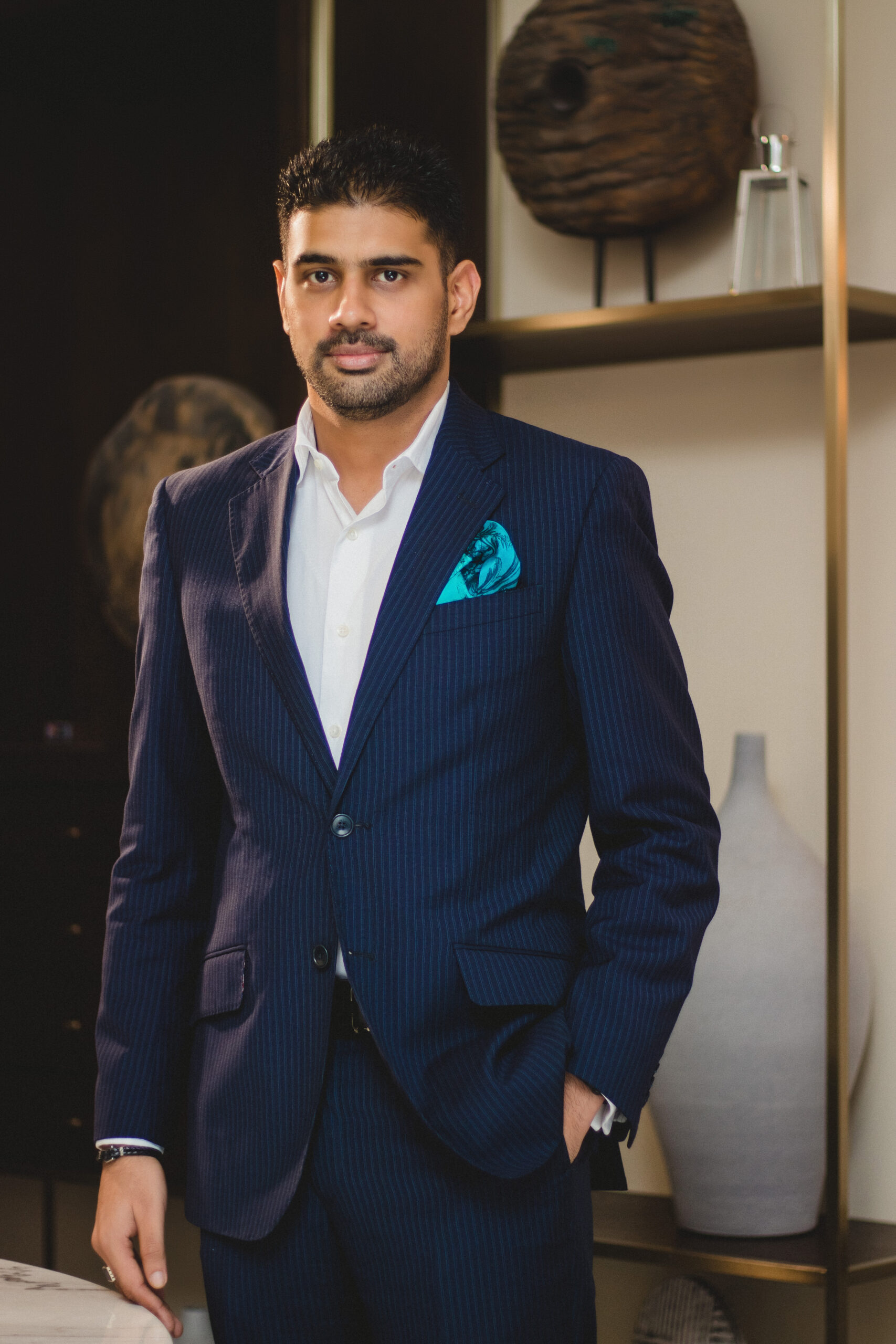 Building the right team is crucial for a brand's success. What are the key skills you look for when hiring new employees?
When hiring people I look out for a few things.
Communication skills: An employee must have excellent communication skills to interact with guests, colleagues, and management.
Customer service skills: They must provide high-quality customer service to create a memorable guest experience and build brand loyalty.
Flexibility and adaptability: We must be able to adjust to new situations, handle change, and work in a fast-paced environment.
Attention to detail: Also we must be meticulous in their work to ensure guests have a pleasant stay.
Teamwork skills: An employee must be able to collaborate with their colleagues to ensure the hotel runs smoothly, and guests receive top-notch service.
Technical skills: They should have basic technical skills to handle booking systems, billing systems, and other hotel software efficiently.
Problem-solving and decision-making skills: The employee needs to think on their feet, be proactive, and take quick decisions to resolve guest complaints and other issues.
Positive attitude: Also should have a positive attitude and outlook towards their work, colleagues, and guests.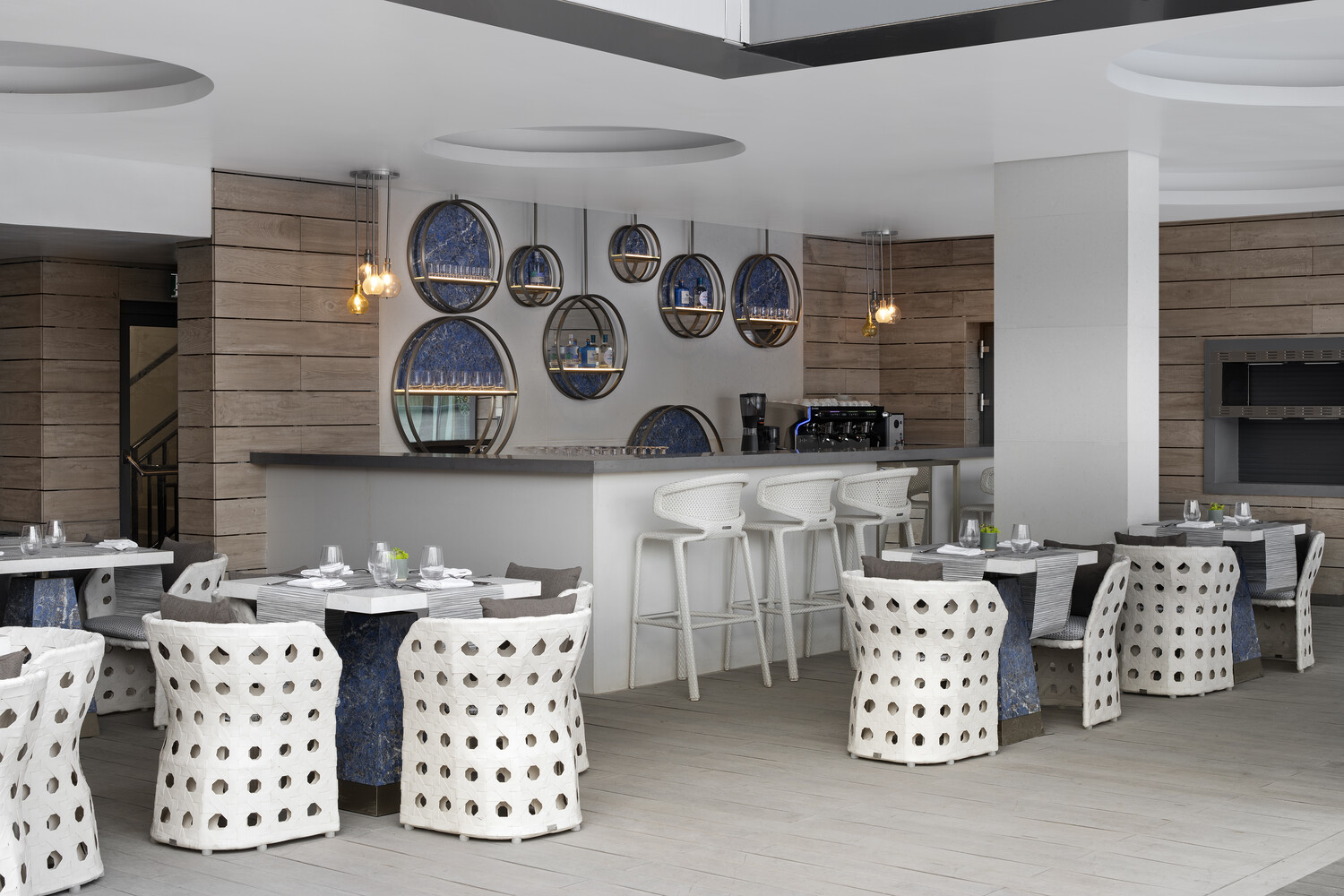 2020, 2021 and 2022 were challenging years for the hospitality industry. In your opinion, how will travel trends change in the second half of 2023?
Based on current trends and possibilities, it is likely that travel in 2023 will still be affected by the ongoing COVID-19 pandemic. The way people travel and their preferences may change due to health and safety concerns. Shorter, local or domestic trips may be more popular than international travel. Travelers may also prefer destinations with fewer crowds and access to outdoor activities rather than densely populated tourist destinations. Additionally, technology and digitalization may continue to play a major role in the travel industry, such as online booking, contactless check-ins, and other digital tools to minimize human interaction. Ultimate changes in travel trends would still depend on future developments, including global policies, economic shifts, and scientific advancements. As we move further into 2023, the travel industry continues to evolve, taking on new innovations and trends that are shaping the way we travel.
One of the most significant travel trends that we are seeing in 2023 is the focus on sustainable and responsible tourism. With climate change and environmental issues becoming increasingly important concerns, people are becoming more mindful of their travel choices and seeking out ways to reduce their impact on the planet. Many travelers are now opting for eco-friendly accommodations and activities, as well as seeking out destinations that prioritize sustainability and conservation.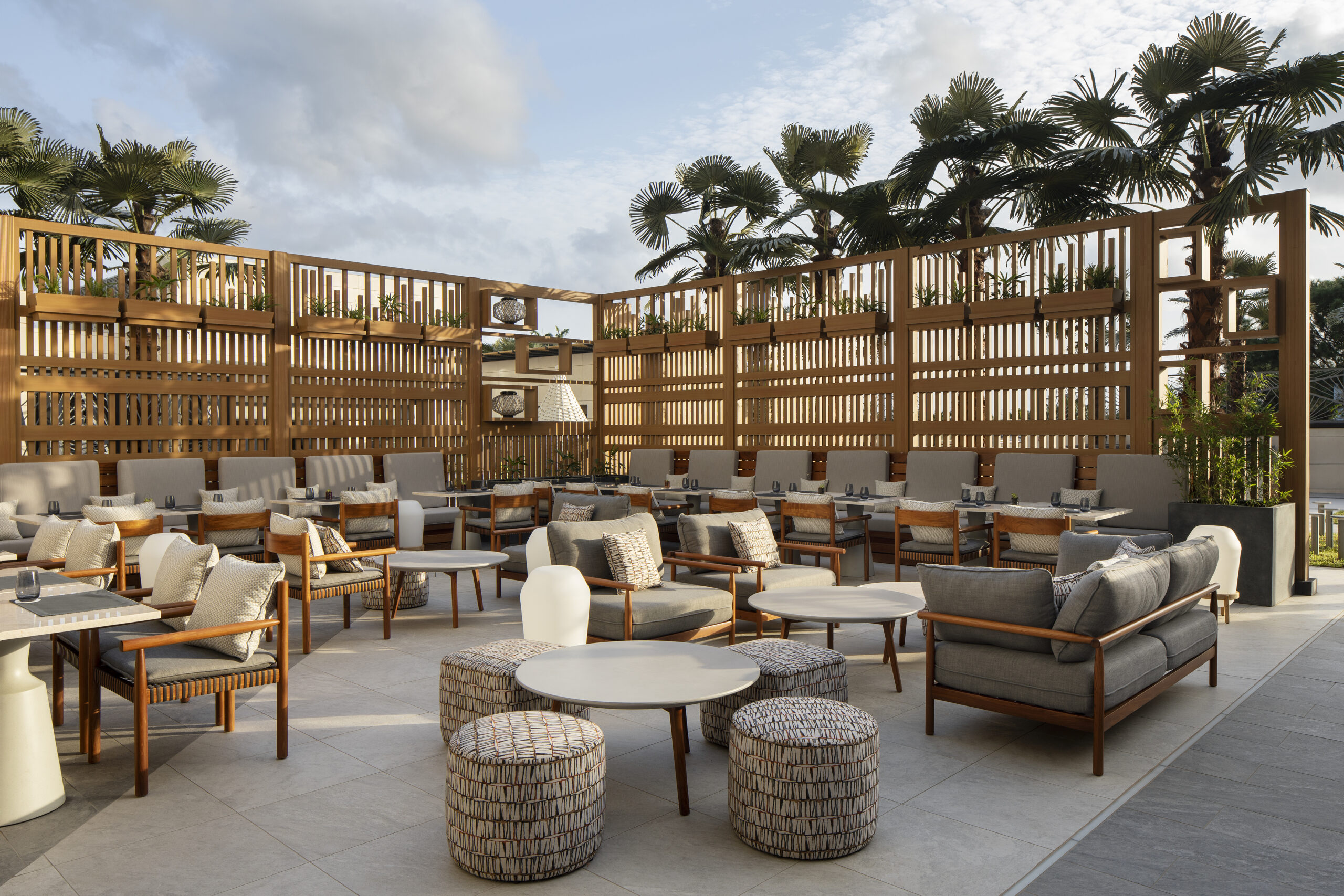 Another trend that has emerged in 2023 is the rise of micro-tourism. This trend involves traveling to smaller, lesser-known destinations and focuses on experiencing local culture and authentic experiences. Micro-tourism allows travelers to explore unique and off-the-beaten-path destinations while also supporting local economies and communities. With the rise of technology and social media, it has become easier for travelers to discover and plan these types of trips.
One of the most exciting trends in travel for 2023 is the increasing popularity of immersive experiences. Instead of merely observing a destination, travelers are now seeking out opportunities that allow them to fully engage in local culture and activities. From cooking classes and language lessons to adventure sports and wildlife encounters, immersive experiences offer a deeper connection to the places we visit and allow for a more meaningful travel experience.
Finally, the ongoing COVID-19 pandemic has had a significant impact on travel trends in 2023 and beyond. People are now prioritizing health and safety when planning trips and are seeking out destinations with rigorous safety protocols and vaccination requirements. Additionally, the pandemic has led to an increased interest in remote work and digital nomadism, with more people seeking out long-term stays in destinations that offer more affordable living and a high quality of life.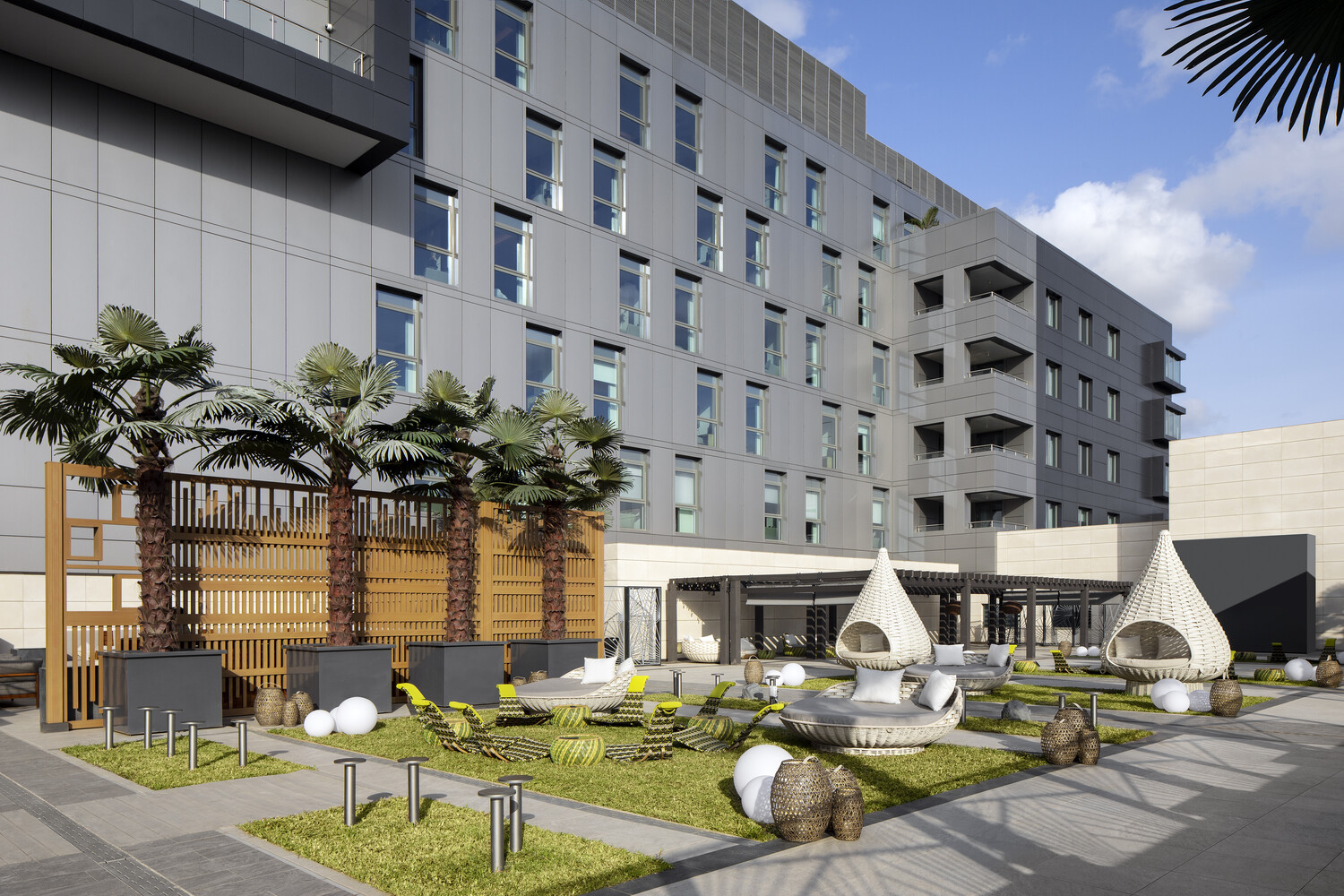 Was a career in hospitality something you always dreamt of?
Hospitality was always my number one choice. With having parents as hoteliers and growing within the industry, I had the opportunity to really understand the in's and out's of a hotel operation. Seeing the teams at the hotel curating memorable experiences for guests inspired me to get into the industry. Seeing how leaders brought their teams together to achieve the goals and create a fun and conducive work environment was also one of the reasons.
What is your advice to aspiring hoteliers?
As the hospitality industry continues to grow, the demand for talented hoteliers has never been greater. For aspiring hoteliers, there are many challenges to overcome to achieve success in this competitive industry. However, with the right mindset, passion, and guidance, anyone can achieve their goals.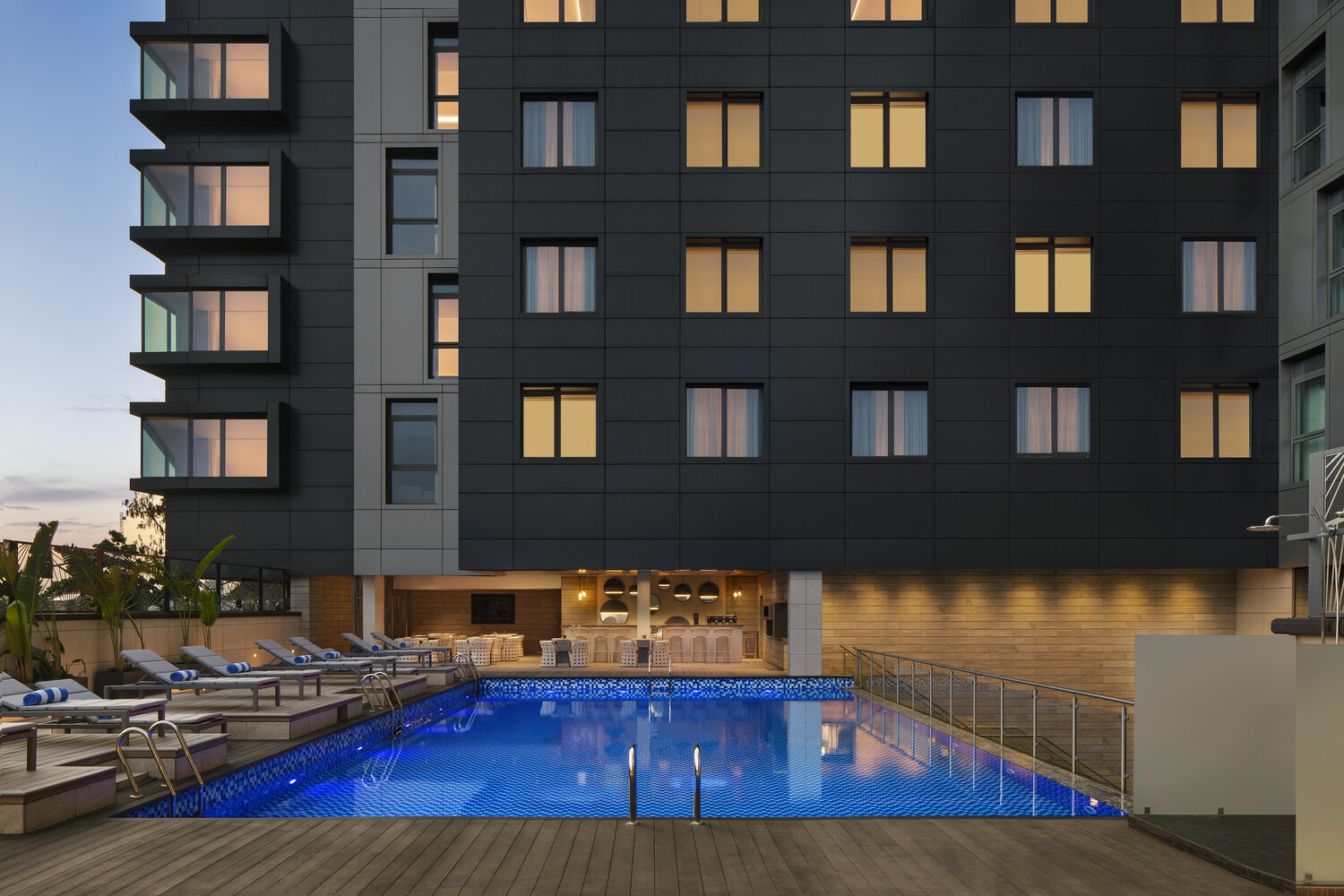 Here are some pieces of advice for aspiring hoteliers:
Gain relevant education and training: A solid foundation in hospitality management, business, and finance is essential for success in the hospitality industry. Hotel management programs are available in many colleges and universities worldwide. They offer students an opportunity to learn about the principles and practices of hotel management, including marketing, financial management, customer service, and operations. Additionally, practical experience can be gained through internships, apprenticeships, and job-shadowing programs.
Develop excellent communication skills: Communication is key in the hospitality industry. Hoteliers must be able to communicate effectively with team members, customers, and stakeholders. They must have active listening skills, be able to speak clearly and convey information concisely.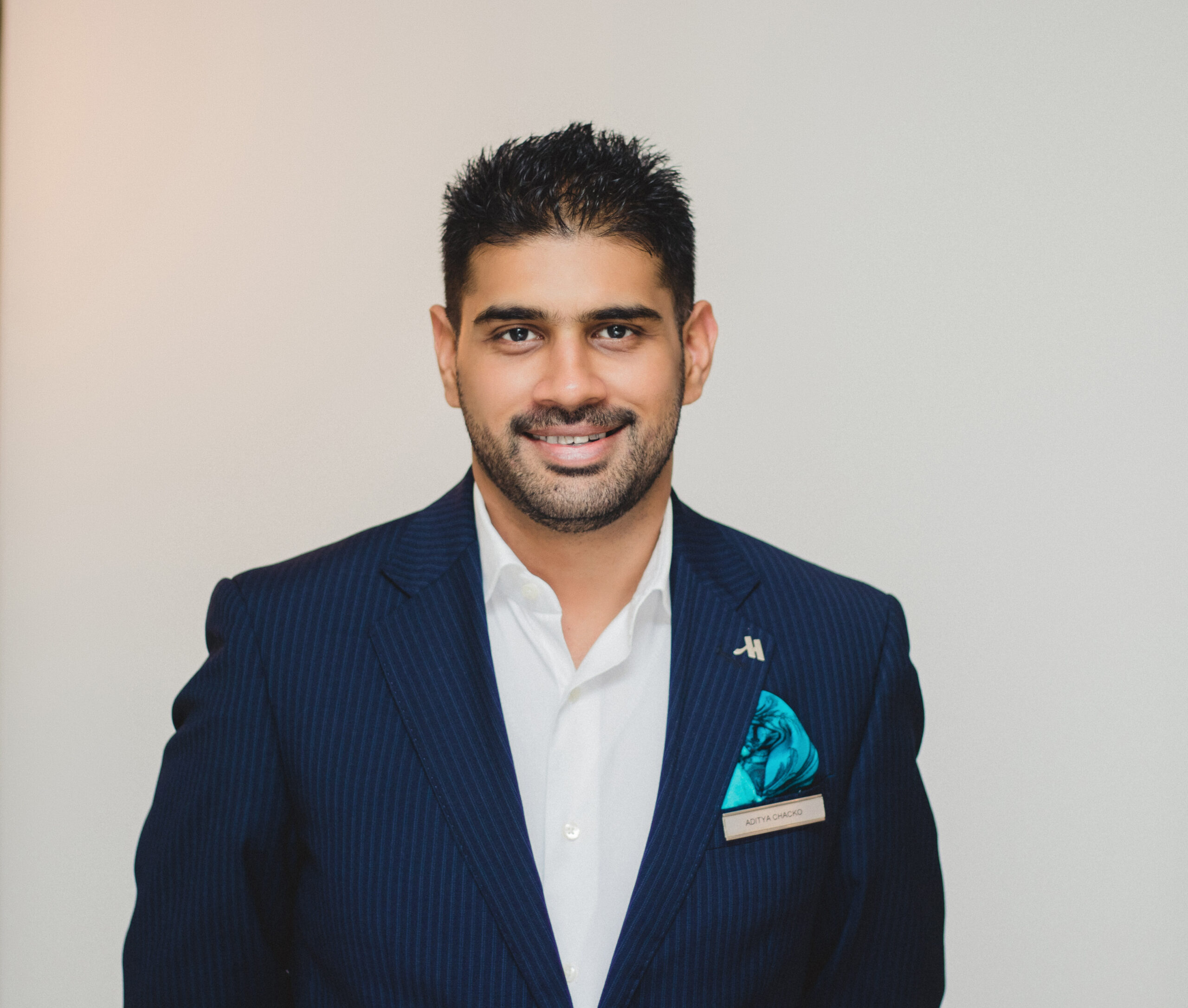 Foster a Passion for Customer Service: Hoteliers must be passionate about providing excellent service to their guests. The hospitality industry is all about delivering memorable experiences that keep guests coming back. Successful hoteliers know how to create a warm, welcoming environment that makes their guests feel at home.
Embrace technology and innovation: Adopting new technologies and innovative systems can help aspiring hoteliers stand out from the competition. Digital marketing, online booking tools, and smart hotel management systems can help hoteliers streamline operations, attract more guests, and provide a better experience for their clients.
Network and Build Relationships: The hospitality industry is all about relationships. Aspiring hoteliers should attend industry conferences, collaborate with other hoteliers, and build connections that can help them learn, grow, and succeed.
Stay up-to-date with Industry Trends: Keeping an eye on the latest industry trends helps hoteliers stay ahead of the curve. Hoteliers need to be aware of the latest innovations, customer demands, and market trends. This knowledge can help them tailor their offerings and operations to meet the ever-changing needs of their guests.
In conclusion, the hospitality industry is an exciting and rewarding field that offers many opportunities for aspiring hoteliers. With a passion for customer service, a solid foundation in hospitality management, and a willingness to keep up with the latest industry trends, anyone can achieve their dreams of becoming a successful hotelier.
Which cities/countries are your favourite for 1) Food 2) History 3) Fashion ? 
When it comes to exploring a city, the three things that often come to mind are food, fashion, and history. Some cities may excel in one aspect, while others might be a perfect blend of all three. India, a land of diversity in culture, cuisine and history, is one such city that has something for everyone. The country is an amalgamation of various religions, languages, and customs, and each state has its unique flavor. Starting from the North, Delhi is a hub of Mughlai cuisine, famous for its kebabs, biryanis, and buttery naans. Moving eastwards, Kolkata has a rich history and is known for its street food- whether it be the famous Kathi rolls or the spicy puchkas, Kolkata never disappoints. Heading further south, Chennai is a haven for seafood lovers, while Mumbai is famous for its Vada Pav, street chaat, and bhelpuri.
India is also a country known for its vibrant fashion. From the colorful sarees of South India to the beautifully embroidered phulkaris of Punjab, the variety is breathtaking. The country is also on its way to becoming a hub for sustainable fashion- a concept that is picking up pace in the fashion industry.
Thailand, the land of smiles, is another favorite destination renowned for its food, fashion, and history. Thai food has a distinct flavor profile- sweet, sour, salty, and spicy. Street food is the highlight with iconic dishes such as Pad Thai, Tom Yum Soup, and Som Tum. Bangkok, the capital city, is a hub of designer fashion, street fashion, and everything in between. The capital is also home to several historical sites such as the Grand Palace, Wat Arun, and Wat Phra Kaew. The country's fashion industry is also one that is thriving. The famous Chatuchak market is a great place to find affordable clothing, while the streets of Bangkok are home to high-end designer stores.
Both India and Thailand have their unique charm and are a must-visit for anyone who loves food, fashion, and history. One can immerse themselves in the rich cultures, cuisines and history of these two countries and come away with a deeper appreciation for the beauty that the world has to offer.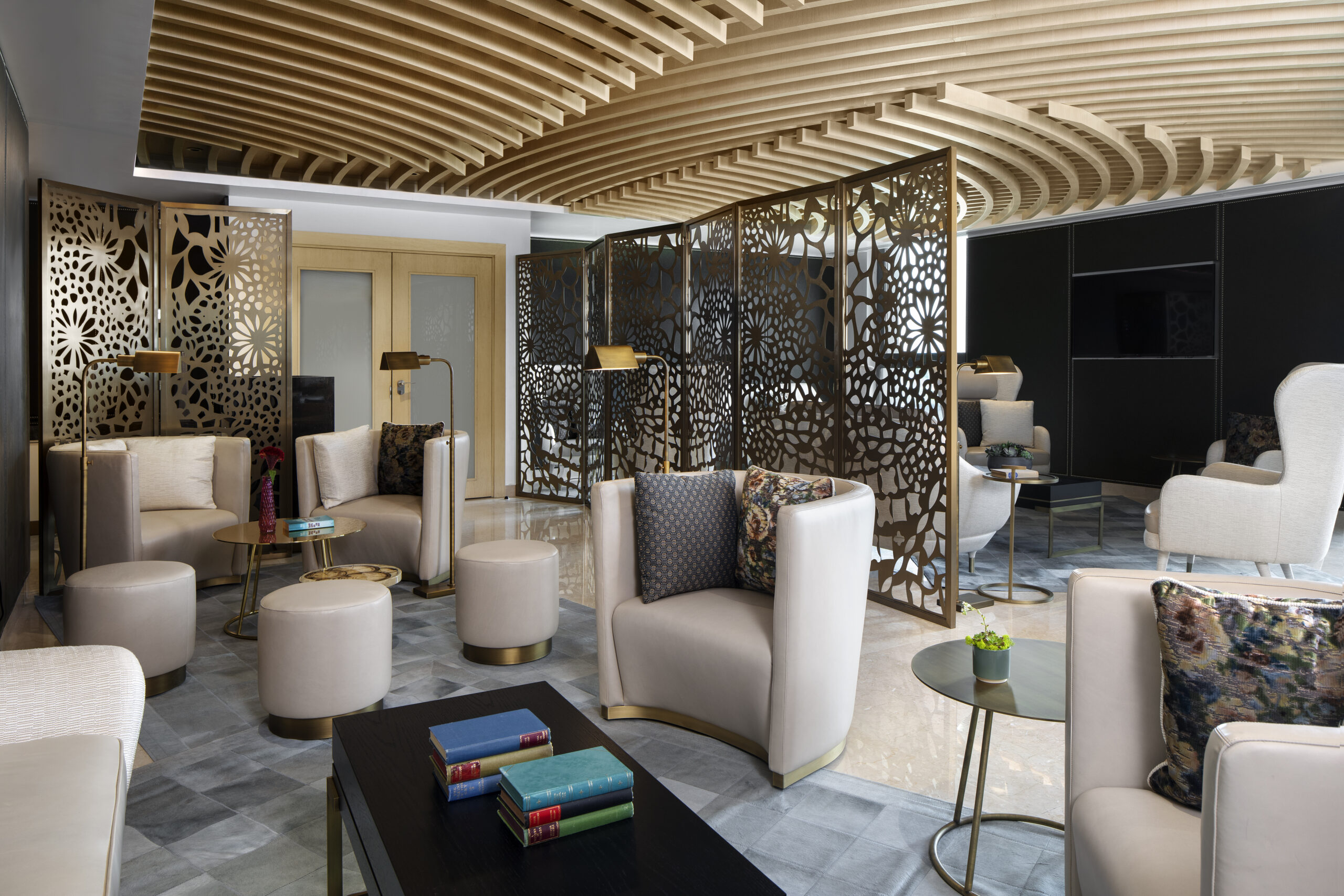 What are some of the new measures your team has put into place to deal with the post-COVID-19 situation?
Since the outbreak of the Covid-19 pandemic, businesses worldwide have had to adapt rapidly to the unprecedented challenges posed by this global health crisis. Among the most affected industries is the hospitality sector. Hotels have had to grapple with a sharp decline in bookings, staffing issues, and increasingly stringent health and safety protocols to protect guests and staff. The tourism industry is slowly starting to recover, and some hotels have taken innovative measures to offer their customers the best possible service while ensuring their safety.
One of the most significant changes to emerge in hotel operations is enhanced cleaning and sanitization protocols. In addition to intensifying their cleaning routines, many hotels are investing in specialized equipment that allows for more thorough disinfection of rooms and communal areas. For instance, some hotels are using ultraviolet light to sanitize surfaces effectively. Others have adopted electrostatic sprayers that coat spaces with a disinfectant mist, ensuring even hard-to-reach areas are clean. Furthermore, many hotels have implemented measures to reduce contact with high-touch surfaces, such as installing automatic doors, contactless payment systems, and app-based check-in and check-out processes. We also introduced more creative solutions in our Food & Beverage sections of the hotel, with mobile dining, private dining in suites, brunch in a box which would be delivered to your doorstep and offering private chefs at your home to cook up a spectacular meal whilst dining in the comfort of your home.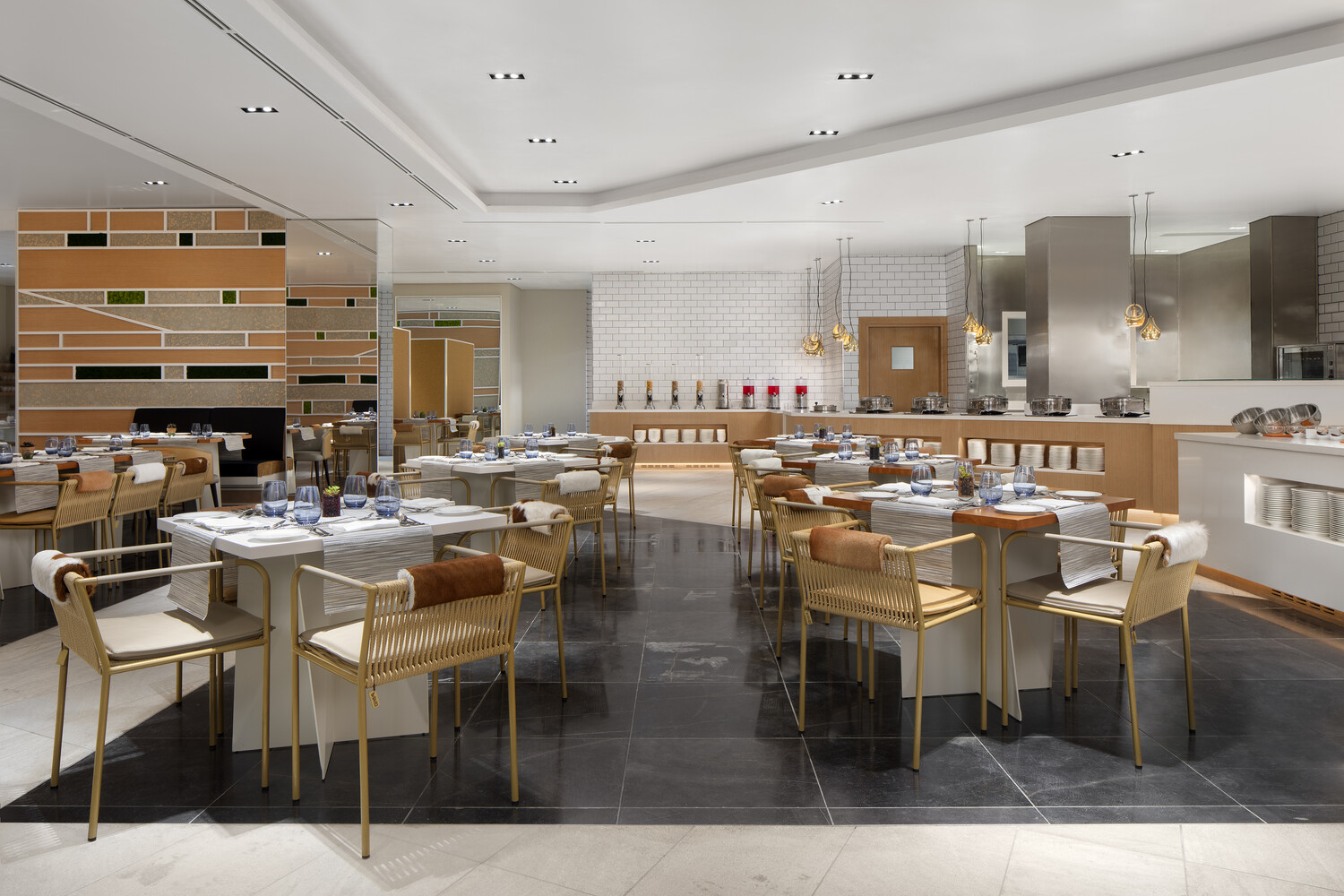 Other hotels have introduced technology-driven solutions to improve guest safety. For instance, some hotels have implemented AI-enabled thermal scanners that measure guests' body temperatures. Such devices can detect individuals who might be running a fever, prompting the hotel staff to take the necessary precautions and offer medical assistance where necessary. Additionally, some hotels have started providing mobile apps that allow guests to remotely control settings like room temperature, lighting, and televisions, without having to touch any germ-prone surfaces.
In conclusion, the Covid-19 pandemic has significantly impacted the hotel industry, prompting many hotels to find ways of ensuring the safety of their customers while delivering quality service. The measures implemented by hotels post-Covid-19 include enhanced sanitation procedures, reducing capacity, installing contactless systems, introducing the use of technology-driven solutions, and modifying room layouts.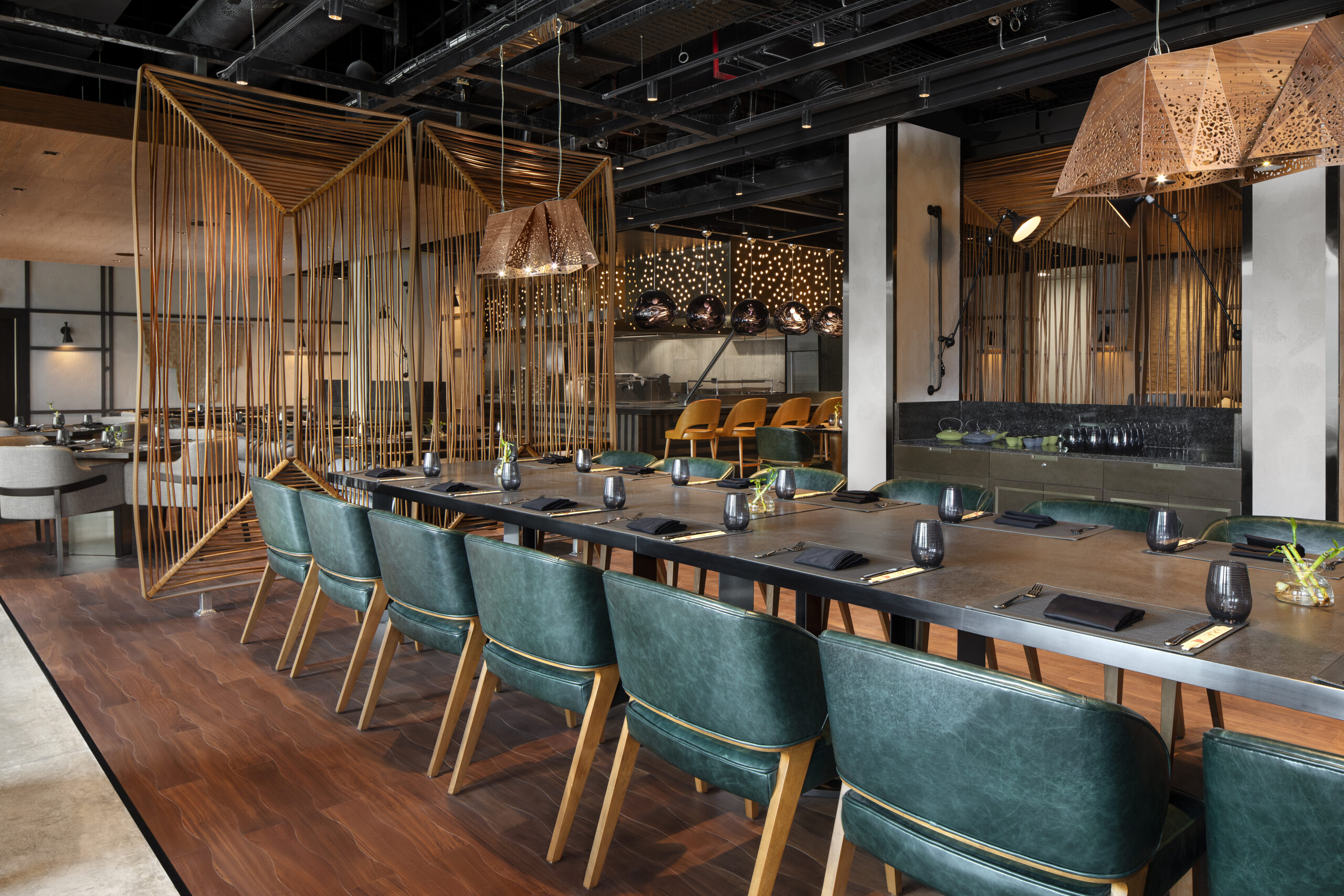 At work, what is your most challenging activity and why?
Working in a hotel can be a very rewarding job for those who enjoy working in a fast-paced environment. However, there are definitely some activities that can be considered the most challenging when it comes to working in a hotel. One of the most challenging activities at work in hotels is managing the team. Managing a team in a hotel involves working with a diverse group of individuals, each with their own set of strengths and weaknesses. Additionally, the hotel industry can be unpredictable, with busy periods that require an increased workforce and slow periods where staff may be reduced. It is challenging for hotel managers to create schedules and motivate their team during slower periods while remaining efficient during busy times.
In addition to managing a team, it is often challenging for hotel staff to provide a high level of customer service while following hotel policies. Many hotels have specific policies that must be followed such as check-in and check-out times, dress codes, and room service hours. It can be challenging for hotel staff to provide excellent customer service while following strict guidelines, especially when guests have unique requests or are dealing with challenging issues.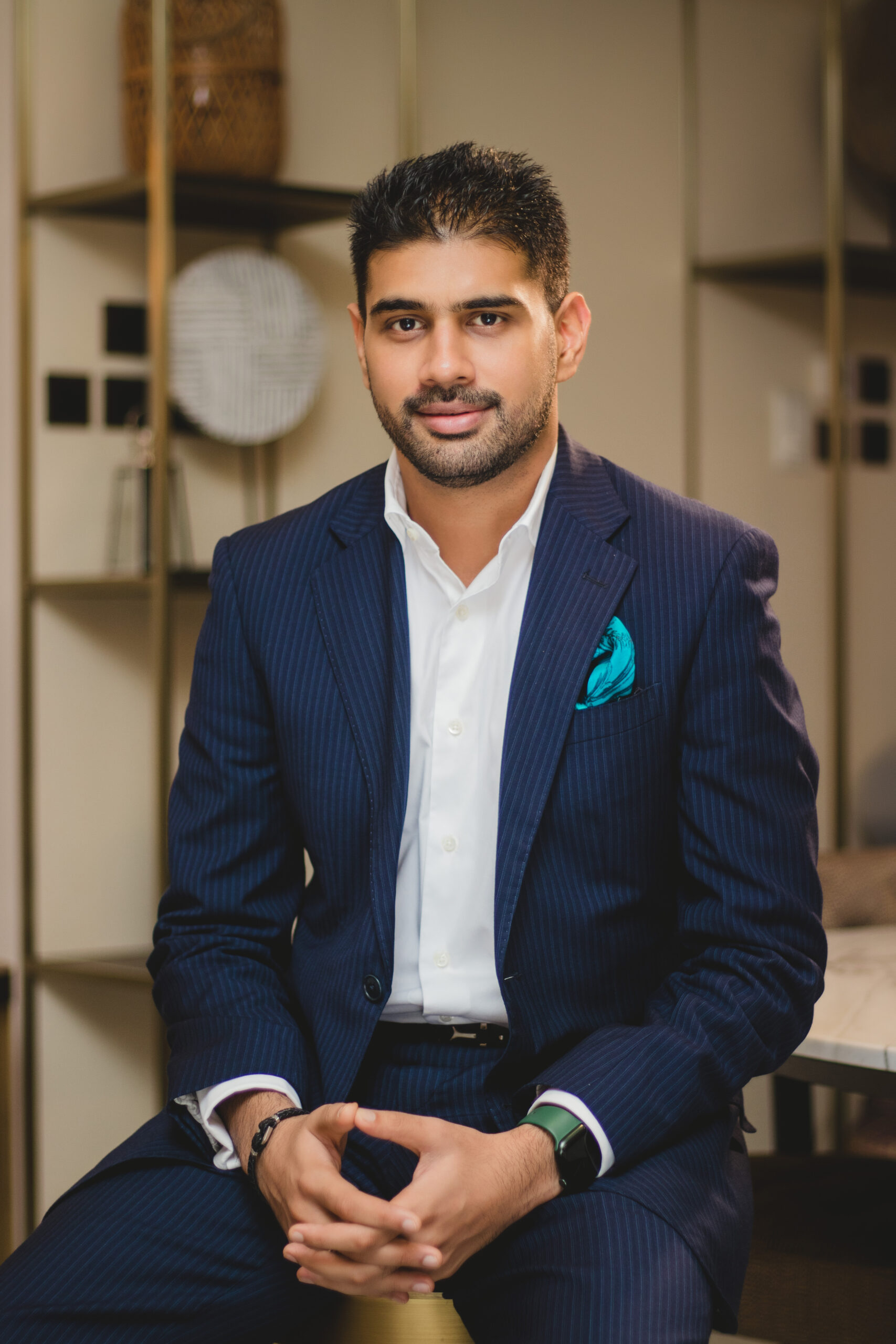 Lastly, maintenance can be one of the most challenging activities in hotels. Many hotels are older buildings that require a lot of upkeep. Additionally, hotel teams must be available 24/7 to handle plumbing issues, electrical problems, and other necessary repairs. It can be challenging for hotel staff to keep up with maintenance while also providing excellent customer service to guests. In conclusion, working in a hotel can be a rewarding yet challenging job. Difficult guests, managing a team, providing high levels of customer service, and maintenance are all activities that can be considered the most challenging when working in a hotel. However, with proper training, good communication skills, and a positive attitude, all these challenges can be overcome, ensuring a successful and fulfilling career in the hotel industry.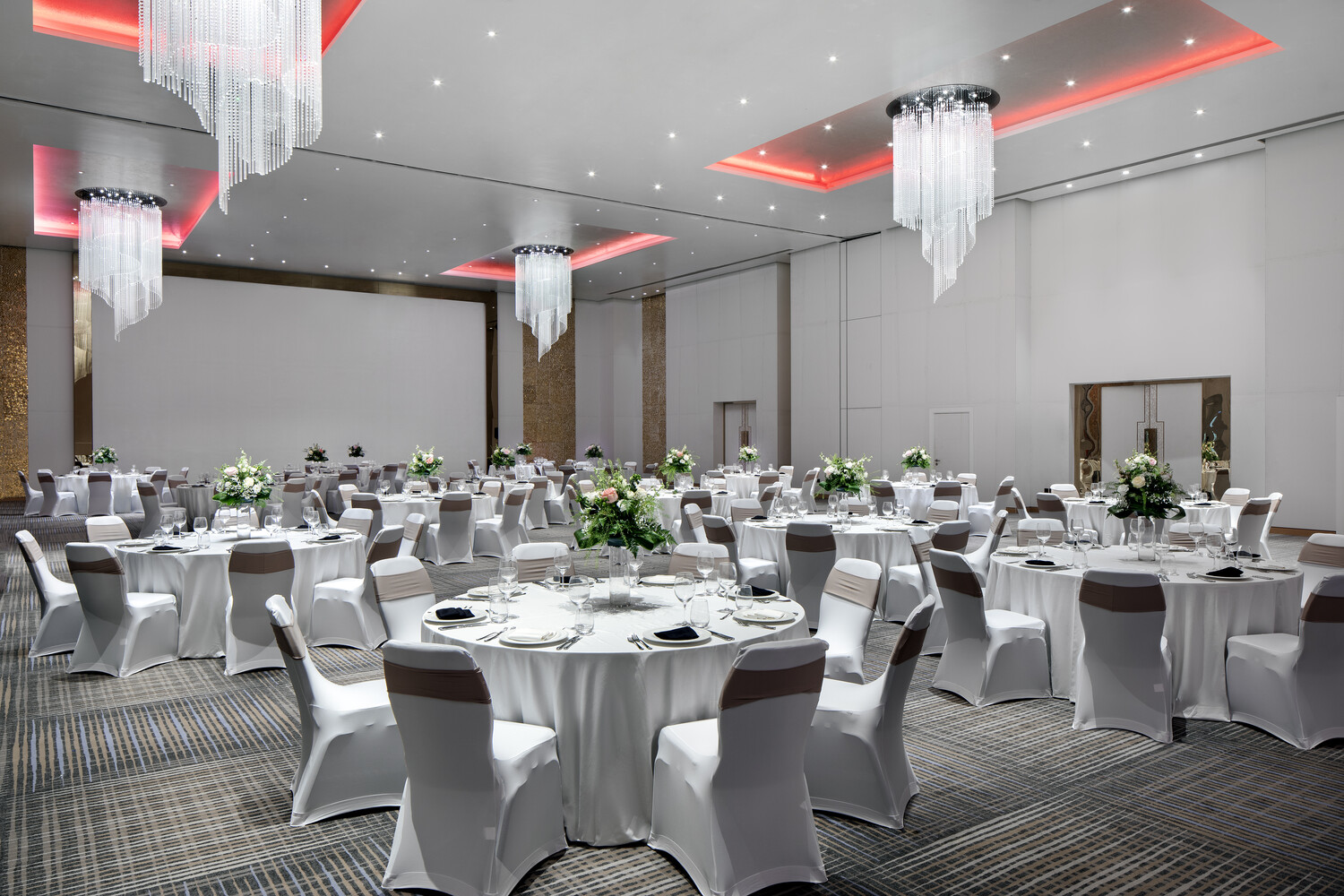 How has the pandemic changed the way you work?
The COVID-19 pandemic has had an enormous impact on the hotel industry – one of the sectors that have been hit the hardest by this crisis. With strict travel restrictions and lockdown measures in place, hotels have had to swiftly adapt to a new reality. As a General Manager, I have seen first-hand how the pandemic has changed the way people work in hotels. One of the most significant changes that hotel teams have had to endure is the implementation of strict health and safety protocols. With the virus spreading at an unprecedented rate, hotels have had to prioritize the safety of their staff and guests. This has meant implementing measures such as regular sanitization, mandatory mask wearing, and enforcing social distancing guidelines. I have helped disseminate information and reminders to staff about the importance of adhering to these protocols. While these measures have been effective in slowing the spread of the virus, they have also created new challenges, especially with regards to social distancing in customer service.
Another significant change that the pandemic has brought about in the hotel industry is the shift to remote work. With many hotels operating at reduced capacity, hotels have had to reduce staff. This has led to a rise in remote work, with employees being required to work from home and keep in touch with each other through virtual communication tools.
The pandemic has also changed the way hotels market themselves. With fewer travelers hitting the road, hotels have had to become more creative in their advertising strategies. Many hotels have started using social media platforms to target local customers, offering packages for "staycations" and promoting their dining options for locals.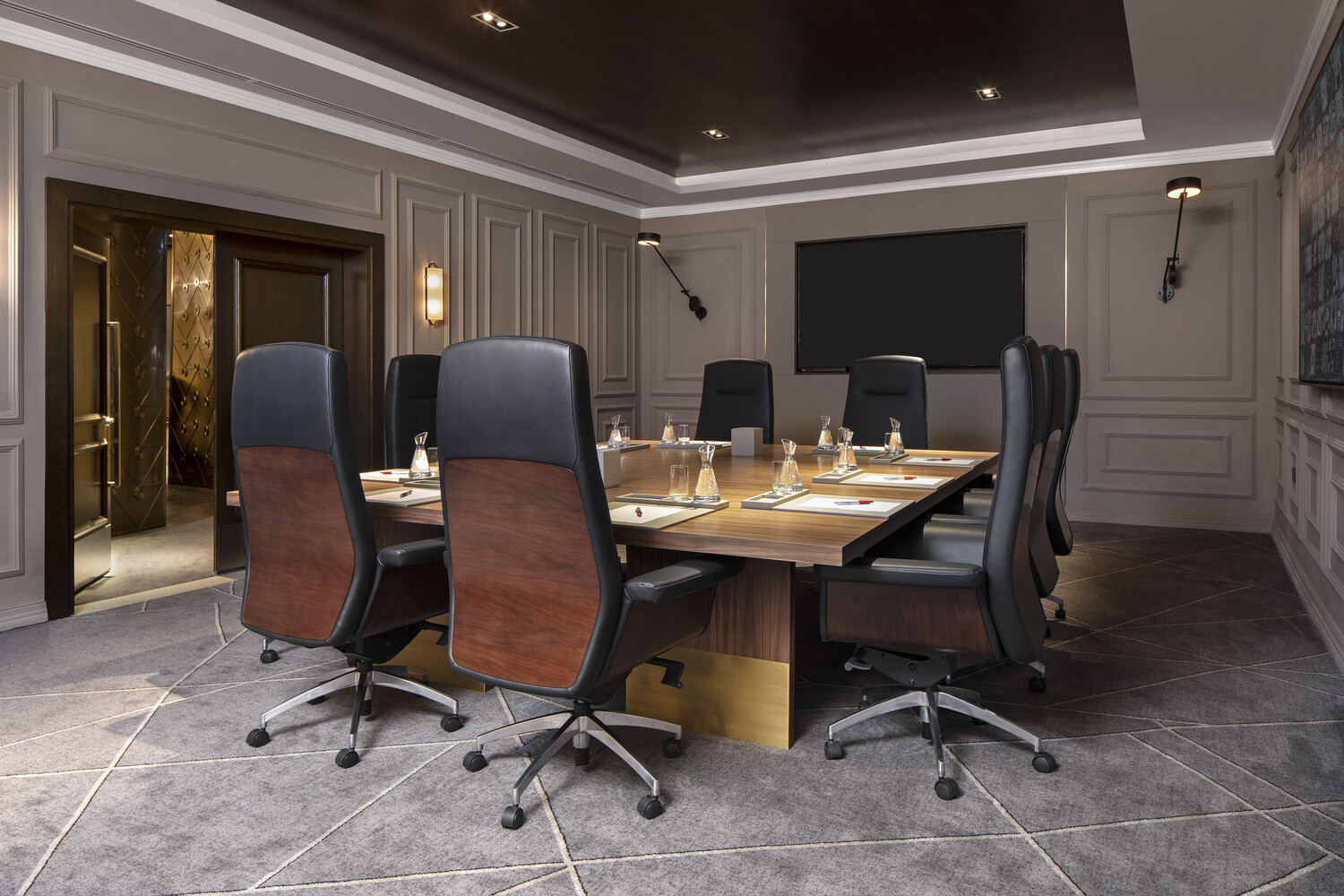 What would you do if you weren't an hotelier?
If I weren't a hotelier, I would have pursued a career in the field of law. Particularly as a lawyer, my interest in the legal profession dates back to my teenage years. The law, politics and related subjects had always fascinated me, and I was drawn to their intricacies and complexities. The legal profession offers a diverse and dynamic field that presents exciting opportunities for growth and advancement and always enjoy a sound argument.
When are you happiest?
When it comes to happiness, there is no one-size-fits-all answer. Each person has his or her own unique set of circumstances that contribute to his or her overall sense of well-being. Some people are happiest when they are surrounded by friends and family, while others prefer solitude. Some people find joy in their work or hobbies, while others find it in travel or adventure.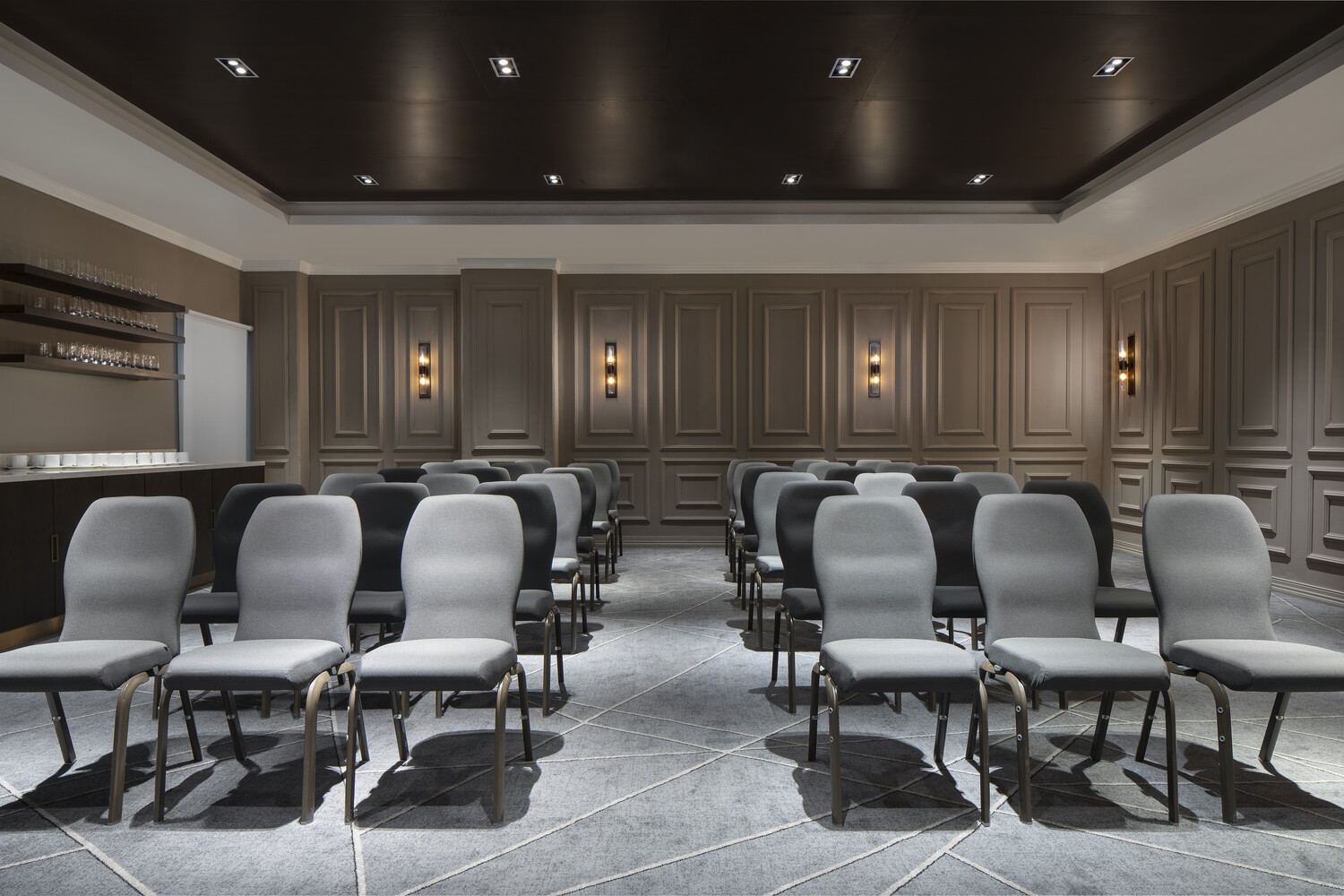 Personally, I believe that I am happiest when I am in a state of flow. Flow, also known as being "in the zone," is a psychological state where a person is fully immersed in an activity and feels a sense of energized focus. When I am in this state, everything else fades away and I am completely present in the moment. It could be anything from playing an instrument, writing, or engaging in creative work. The activity becomes so engaging that time seems to just fly by. I also find happiness in spending time with loved ones. Being surrounded by the people I care about, sharing experiences, and creating memories are moments that I cherish. It is in these moments that I feel most alive and fulfilled.
Ultimately, happiness is a complex and multifaceted emotion that is unique to each person. My happiness may not be the same as someone else's, and that is okay. The key is to discover what brings you joy, and actively seek out those experiences. Whether it's being in a state of flow, spending time with loved ones, or giving back to others, finding and cultivating happiness is essential to living a fulfilling and meaningful life.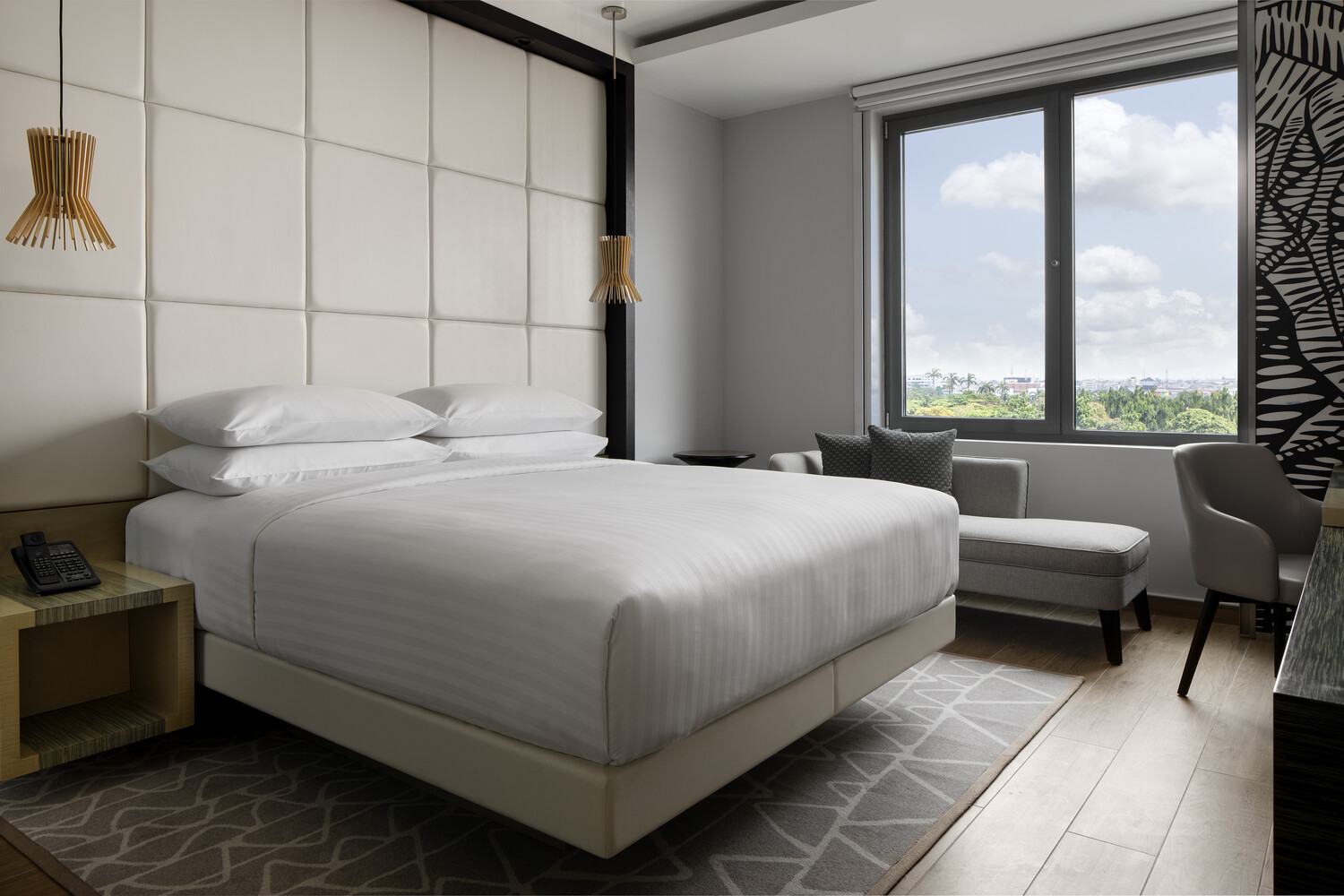 Favourite or most inspirational place?
Rwanda is a country located in East Africa, famously known as the land of a thousand hills. Rwanda is one of the few countries in the world that has managed to bounce back from a historic tragedy to rebuild itself into a thriving and inspirational country. Rwanda is indeed a favorite and inspirational place for many reasons. One of the fascinating things about Rwanda is its breathtaking scenery, which includes hills, mountains, forests, and parks. Tourists can enjoy hiking or trekking and experiencing the magnificent landscapes of Rwanda, wildlife species, and the unique culture of the country's people. Rwanda is home to gorillas, golden monkeys, elephants, and many other wild animals that make it a top destination for tourists.
Rwanda's culture is also fascinating and captivating. Its people, known as the Rwandans, are warm and welcoming, always willing to share their traditions and customs with visitors. The locals are proud of their history, language, music, and dance. Visitors to Rwanda have the privilege of seeing the country's most famous dance, the Intore dance, usually performed during cultural events.
Rwanda's story serves as an inspiration to the world on the power of forgiveness, reconciliation, and determination. The country's transformation has attracted numerous organizations and people from around the world, who want to learn from Rwanda's story and experience. In conclusion, Rwanda is a favourite and inspirational place for many reasons. The country's natural beauty, culture, and remarkable story of transformation are just a few of the reasons that make it unique. Rwanda's remarkable journey serves as a lesson to the world, that it is possible to rise from tragedy and create a better future. Anyone who visits Rwanda leaves with a sense of inspiration and hope.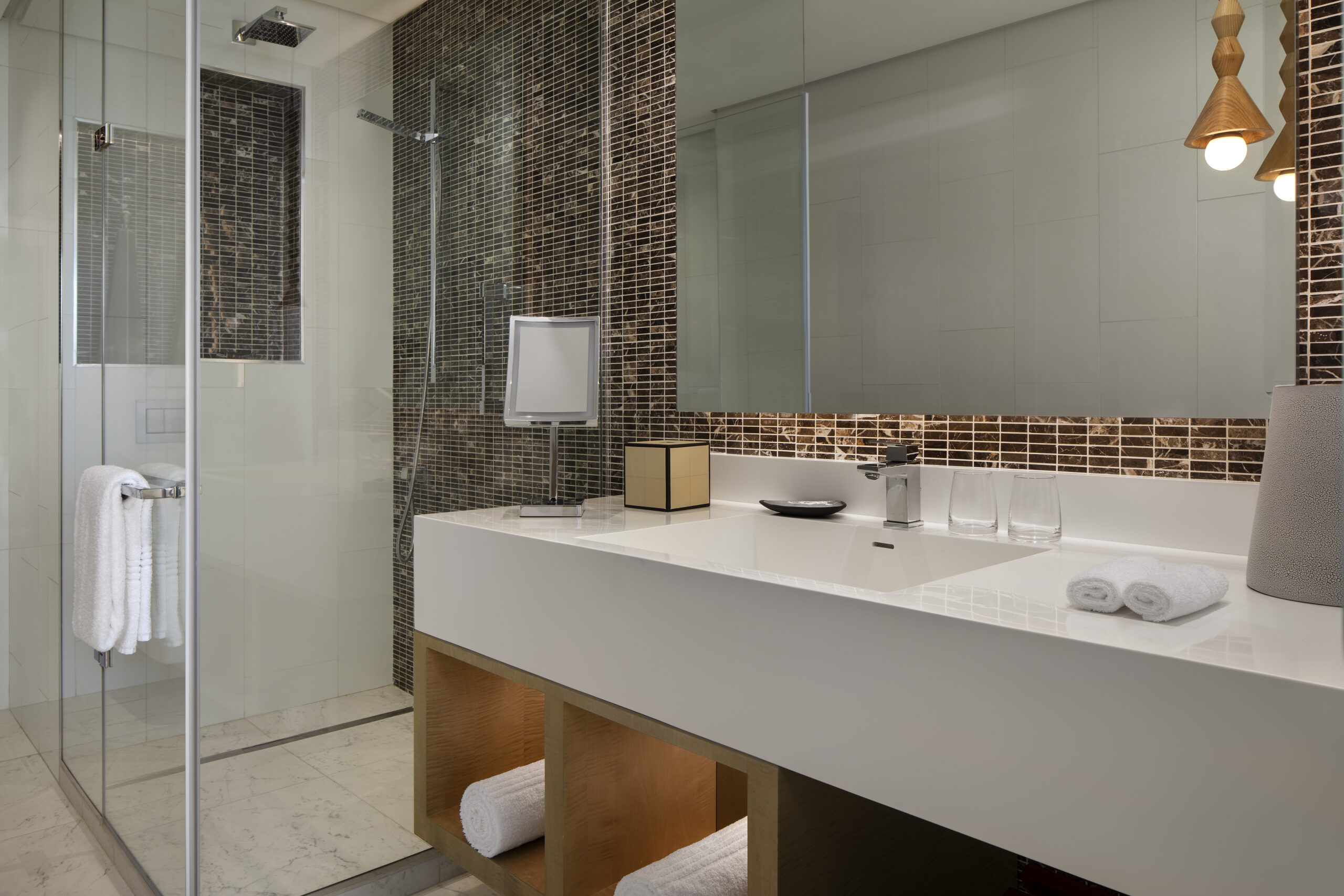 What's the best piece of advice you've been given?
Throughout my life, there have been countless individuals who have offered me advice. Some of this advice has been useful, and others have not served me well. If I were to choose the best advice that was ever given to me, it would be the idea that hard work and determination can help me achieve my goals.
As a child, I was taught the value of hard work. My parents instilled in me the idea that the only way to achieve my dreams is to work for them. They encouraged me to put in the time and effort needed to succeed, no matter how difficult the task may seem. This mindset has stayed with me throughout my life, and I have applied it to everything I do. Whether it's studying for an exam, preparing for a job interview or pursuing a personal hobby, I know that I must put in the necessary work to achieve the results I desire.
Moreover, the idea of determination has played a significant role in my life. Whenever I encounter obstacles or setbacks, I remind myself that persistence is key. I have been told that failures are inevitable along the way, but it's only through determination that I can overcome them. To stay determined, I set achievable goals and work towards them regardless of what may come my way. This has not always been easy, but it has helped me steadily progress towards my goals.