Herbivore is powered by passion and the discerning taste of Bela Gupta. Bela spent three decades in retail gathering experience in marketing but secretly harbouring a very different dream: to cook up a storm. In her extensive travels, she collected over 3000 recipes that she handwrote in diaries and occasionally dipped into, to try things for fun. Soon friends, family and complete strangers were calling upon her to cater their parties. And before you could say Bon Appetit, the idea of Herbivore had germinated and taken flight. Bela's sharply honed insight mining abilities have helped craft the delightful and wholesome Herbivore menu. She remains committed to bringing her customers new, authentic and wholesome vegetarian experiences every day.
What exactly is vegan cooking and how do you go about it?                        
Veganism is a plant based diet, which is dairy free and void of any animal based products like honey etc. At Herbivore we do vegan with no dairy products and honey. We have replacements for dairy milk, butter, cheese, yogurt, paneer and honey with plant based products. So we can make almost everything that is on the menu and is vegan. It's a very healthy way of life and I was a 100% vegan for a year and felt like a super human being. There is a beautiful science to living a vegan life which is adding life to life and I endorse it strongly.
 Vegan cooking/ vegan restaurants; how easy/difficult it is; what are your previous experiences with it. What is the secret of a good vegan kitchen?
There is small niche of customers which is growing rapidly. The secret of any great vegan kitchen or any other for the matter is the belief in compassion, sustainability, kindness and good health is what keeps vegan kitchens doing well, besides the other things.
Have you ever worked with meat substitutes? If yes, what are the pro and cons.
Yes, we have experimented and that is a pain point currently in Mumbai we do not have the kind of mock meats available in Delhi or all over the world. We are in the process of experimenting some recipes for our menu and sources for these products from Delhi and the world as we believe it's going to be the next big thing.
How can restaurants/ hotels/ chefs communicate the approach of innovative sustainable plant-based food/ food chains to others?
We need to communicate more and more to consumers the benefits of Veganism. We need popular celebrities, stars, sports personalities-chefs, nutritionists and doctors to prescribe and glamorize this way of life. This is the wave of new compassionate, kind, sustainable future. It stems from belief and then takes over the system. The ripples are getting bigger and with the negatives of eating meats are already being questioned with the virus setting in and destroying our peace.
Adding vegetarian or vegan menus to the menu: what is the trend/experience with this?
India is a 30% to 35% vegetarian market and even the meat eaters eat meat only 50% of the times the consume food. So the vegetarian market is 65 % vegetarian currently in that respect. If we can introduce great mock meat menus and good prices we will definitely create demand. Let's hope the future of wellbeing and taste go hand in. With Covid-19 virus, to me the world has changed- vegetarian and veganism is the new trend I see and believe in.
Tell us about your two most popular preparations in line with this concept (sustainability). How does it help local farmers/suppliers?
We have sold tons of the "Green Thai Curry" and the "Burmese Khowsuey" which I've learnt from Thai and Burmese expert chefs in my trips across, in fact all our coconut based curries, the Balinese Curry, Dan Dan Noodles, Kerala Stew Appams are to die for. Coconut is the new super food in all its forms whether it is the oil, the milk the kernel or the coconut shells. Now how sustainable is that.
Please tell us more about the concept of zero wastage and how you have contributed to it so far. Does this put pressure on your budgets?
We would like to get there, we are not yet there and that is something we wish to improve on. We are moving to 90% sustainable packaging. We are going to get rid of the plastic we use and move to paper and recyclable packaging this year. Lots of research and development is underway to move in that direction.
Tell us about the concept of 'farm to fork' and how it helps to promote the idea of sustainability and good health. How do you think we can create awareness amongst more chefs and restaurants and hotels so that they contribute to this initiative?
That is part of the vision for Herbivore, Variety, Healthy, Sustainable and it's still on the horizon not fully there. We currently use cold pressed oils and Pink Himalyan Salt and no refined sugar, and we would like to go organic at some stage where we can get regular source of organic products and prices that are realistic we are in talks with a few farmers to get this going. It's not too distant a dream we just wish to make sure that when we say it's organic, it's actually organic.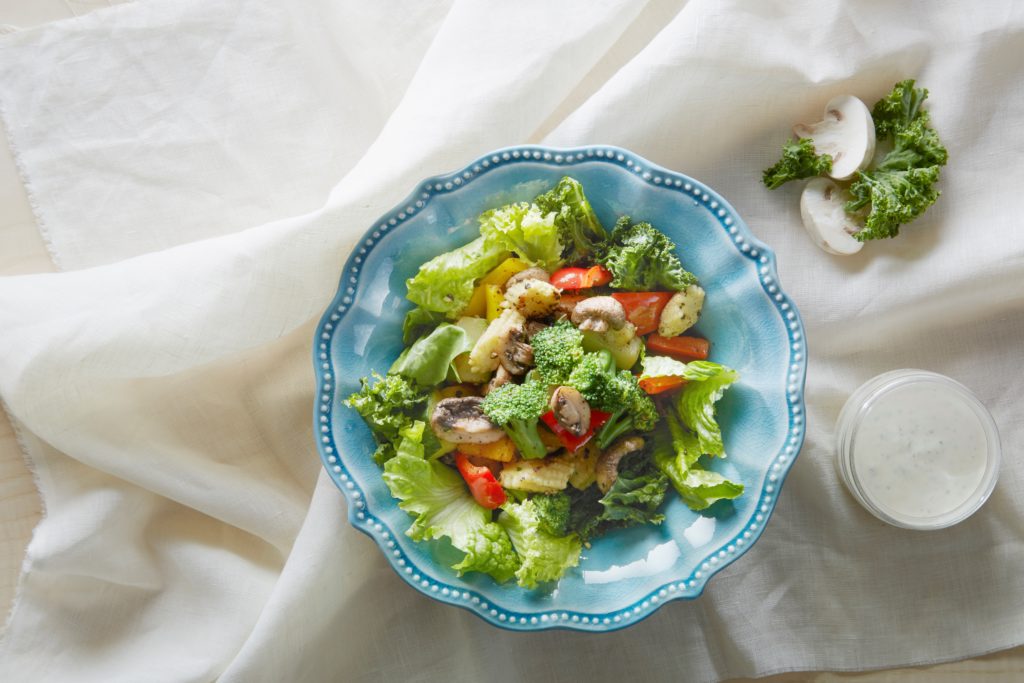 For a long time, India had more vegetarians as compared to those who ate non vegetarian food, do you think we are going back to the previous times where more people are now advocating vegetarianism? What is the reason for this change and how will it impact the food that we eat?
In fact, I was surprised to learn that India was large 70% non vegetarian market when I researched when was launching Herbivore. It came as big surprise and I was not convinced so I did my own little research on friends and family and found that meat eaters ate vegetarian 50% of the times and meat was for weekends. So in that respect yes India is a 65% vegetarian market and who know whilst we speak it may have become at 75/80% vegetarian market. There is sufficient evidence to prove that earlier restaurant menus showcased a large percentage of non vegetarian menus, now the vegetarian and vegan menus take prominence. There is also a myth people have that Vegetarians and vegans don't get enough proteins.