Gregory Doyen was born in July 1984 and comes from French Burgundy region.
Fortunately, he was brought up in a very creative family, so the boy had started to experience the magic of pastry since his early childhood and very soon the kitchen became his favorite place.
Little Gregory enjoyed watching closely the way his mother was cooking a pie every Sunday morning with apples that he had personally just picked from the family garden. Almost every time that smell of freshly cooked pie enchanted the entire neighborhood! Undoubtedly, all these unforgettable childhood memories were filled with arts and food…
Seduced by the handcrafted glass sculptures that his father had created and the fine dishes from his mother's hands, Gregory soon realized that his future would include a combination of both worlds. At the age of sixteen, Gregory Doyen continued his education at the Culinary College Le Castel in Dijon and the ENSP School in Yssingeaux which is known as a leading pastry art school in France. He also had a 3-year internship at the famous lyonnaise pastry shop Maison Lafay. After five years of study, he graduated with four diplomas (CAP-BEP-MC and BTM) providing a solid foundation for what would become his future work.
After Gregory Doyen completed his studies, he started as a confectioner at the "Grand Vefour" in Paris and at the 5-star restaurant "Le St. Paul" in the south of France where he refined his knowledge in "dessert sur assiette". In 2008, at the age of 24, Gregory Doyen was finally allowed to express his passion freely in Moscow for Potel & Chabot.
He remained there as the Pastry Chef for two years and developed new pastry creations and customized events on a daily basis. In 2011 Gregory became an Executive Pastry Chef for the Hediard group in Russia. He designed and opened a 650 m2 luxury pastry laboratory. In December 2015 Gregory Doyen accepted the position of an Executive Pastry Chef for the luxury Mandarin Oriental Hotel in Taipei, Taiwan.
Due to his previous extensive experience, Gregory improved his management and pastry skills by running the pastry production with his team of 35 employees. He and his team were producing over 500 different pastries daily for the gourmet restaurant, room service and catering. Since 2018 Gregory Doyen decided to move forward and set up his own consulting and an educational project GD Sweet Concept. Now he is a famous international Pastry Chef who works as a consultant pastry and creative chef under several projects around the world: in Moscow, London, India and China. He leads many master classes in the best of pastry schools around the world to share his pastry passion and know-how.
What inspired you to become a pastry chef? You've been in the
industry for quite some time. Would you have done anything differently
when first starting out?
I wanted to be a pastry chef because I come from a very artistic family. I went with the flow and grabbed any opportunity for internships that i came across in order to learn. In addition my parents helped me to undergo an internship in a small pastry shop next to my home village as a summer job and then at "Maison Lafay" in Lyon as well. At that time it was obvious that I should do more research and go to more prestigious places for internships, but i kept going with the flow always. Today I do not regret anything because these experiences ensured that i carved a niche for myself.
What is the philosophy and ethos behind the food you create?
First of all my creations are based on aesthetics, because a cake must have a 'wow' effect and should be enjoyed with the eyes first so for me visual appeal is very important. The taste must be clear and precise to give a unique experience to the customer. In my recent creations, I prefer not to use a lot of food coloring or try to avoid food color at all if possible. I also try and reduce the sugar to improve and intensify the true taste of the basic ingredients.
What's the latest trend when it comes to baking and patisserie?
What is one food (pastry) trend you wish would just go away?
I think pastry has become very popular in the last few years, and there are new concepts coming up everywhere which are more focused on authentic and familiar tastes rather than the decorations and aesthetics involved.
I feel modern pastries will be slowly abandoned and give way to more traditional cakes.
And I really like this idea! I find it very fascinating to stick to the original taste and base of a cake that everyone knows and make something really nice and elegant and surprise everyone by keeping the authentic taste and structure intact.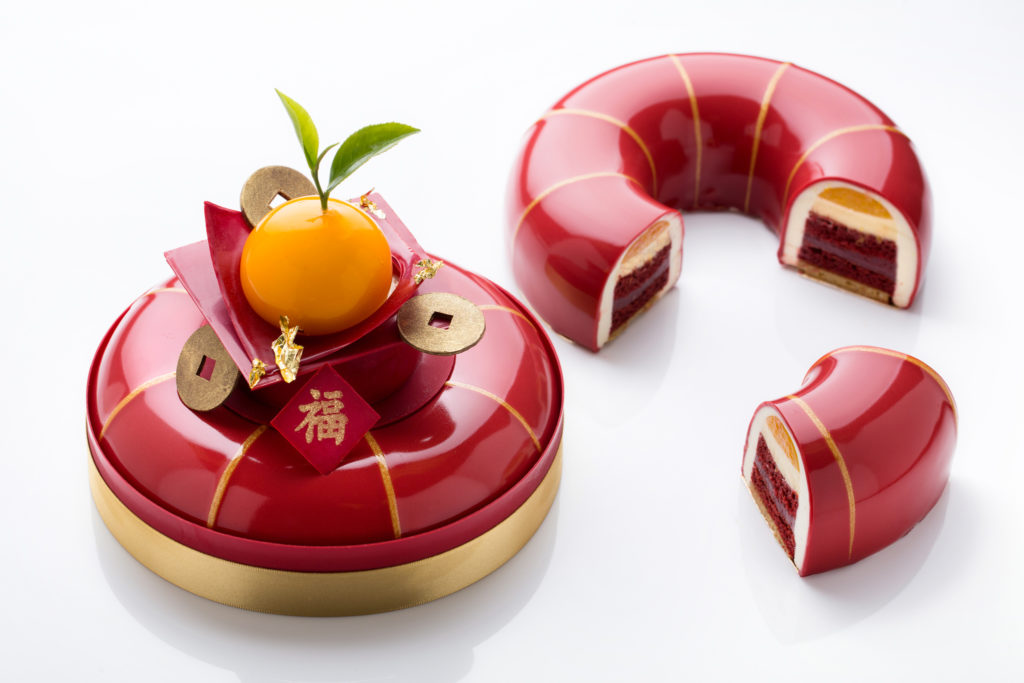 What's your favourite comfort food? What's your favourite pastry or cake or baked product ?
I really like it simple, when the true taste of a product is not hidden by plenty of other stuff. I like vegetables, fish and organic meat. If it is cooked simply and well, I am a fan of it.
My favorite is a simple apple pie just out from the oven. This is a true delight for me.
Who or what was your inspiration to become a pastry chef?
My father is a glass maker and creates some really nice sculptures. My mother likes to cook often and from her i have been inspired to be in a kitchen and work with different products. So combining both my parent's talents and interests, i thought of becoming a pastry chef and this is what I really like to do.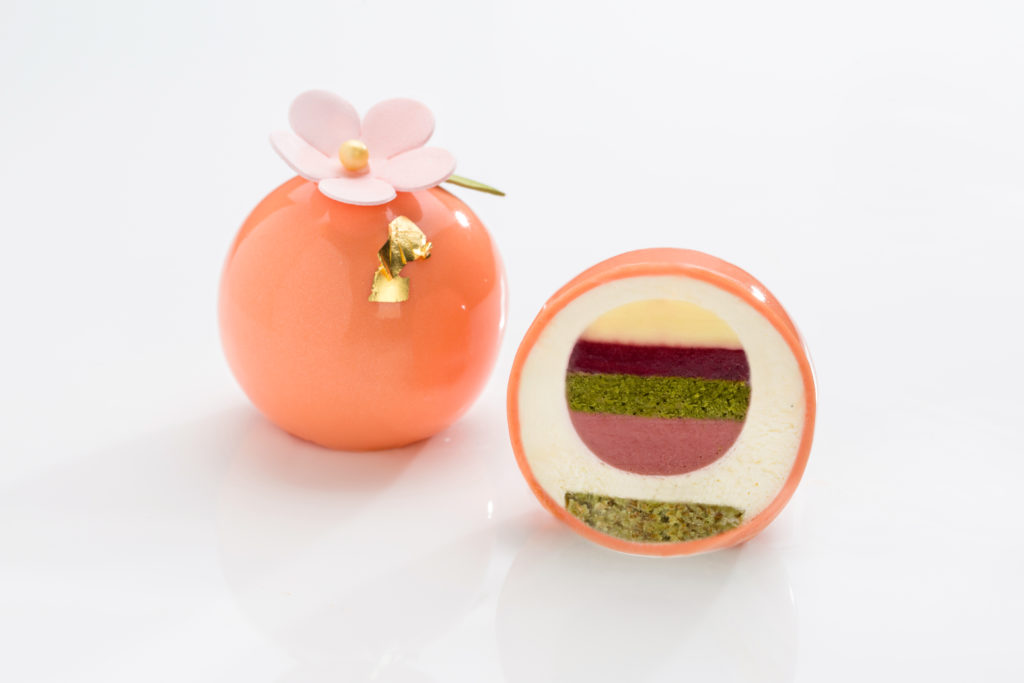 What is your advice to aspiring pastry chefs?
I always say that whatever happens you should follow your dreams, work hard and always try to learn something new, take up any opportunity to grow and do not stop dreaming, creating and innovating. .
Future Plans?
This year I have completed one of my biggest targets – to edit my first pastry book "Sweet Concepts" that is on pre-sale already, also I have my specially designed cutters which are on sale since the month of May and i am planning to launch some more products. I have a few more projects in mind which i can discuss when finalized.
Would you consider yourself as an artist? Are you inspired by
artists when you create your pastries? When you create different
products everyday where do you get inspired from?
I like to create new products using images from photography or paintings, sometimes landscapes, a shape of a fruit or a flower anything that I see around me can be the source of my inspiration. Simple and amplified shapes, bold colours, and delicate finishings are the heart of my creations.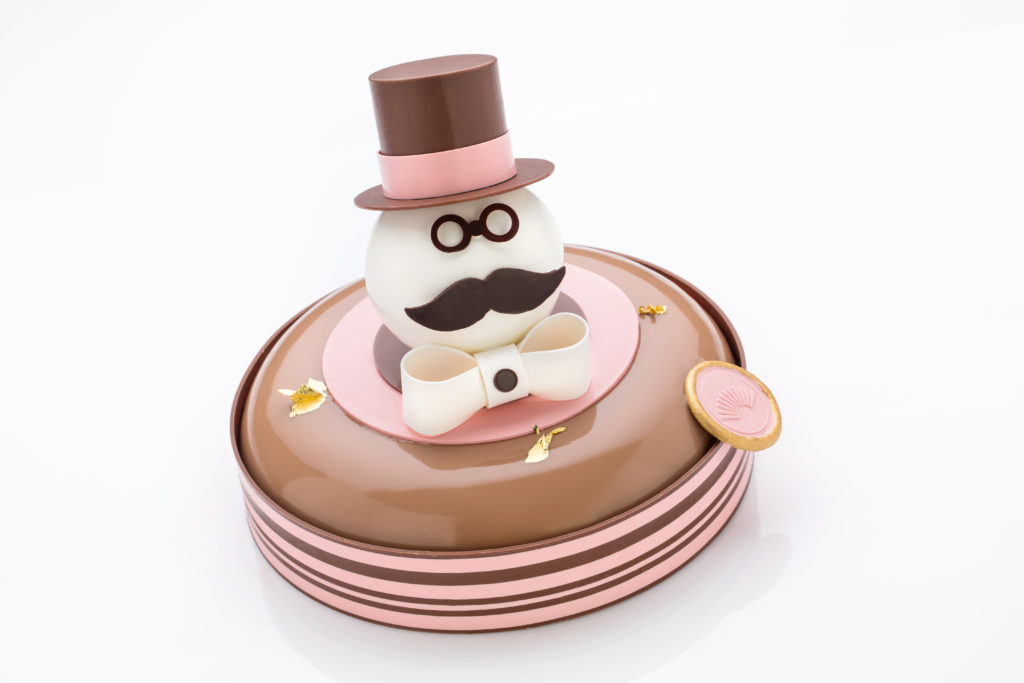 The topic of local food, from smaller, specialized and personally
known producers, is becoming more important. What are some of your
local partners from whom you source?
I value local ingredients and enjoy meeting the people behind the products. The love that they pour into the cultivation of their fruits or the preparation of their chocolates is palpable. They are the true artists of the terroirs and they guarantee that authenticity of the products.
What would you say is the key/winning feature of your creations ?
The winning feature of my creations would be a balance between taste and design.
What are the most important considerations when crafting your menu?
Respect the seasonal products and clients' desires according to the ocassion.
Have you ever considered being a vegan chef? How practical is it
being a pastry chef?
I do not really do vegan desserts, I made some as a market demand right now but for now I am not focusing on that.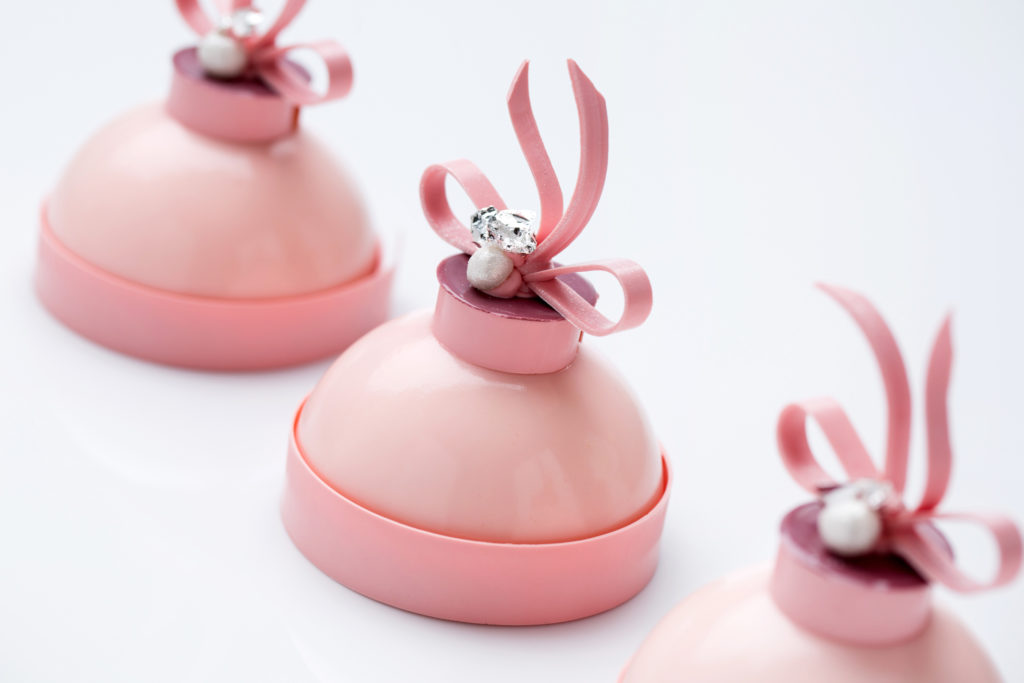 What's your signature dish?
Fruit pearls and lemon tarts are my signature creations.
How has the current pandemic affected your work?
 As I am into lots of consulting and conduct master classes around the world this pandemic really affected all my activities related to work, but on the other hand it gave me an opportunity to work properly towards the completion of my book and to rethink a lot of my targets.
Which is the dish you've created that you are most proud of and why?
Once I had a client, a meat lover, who was organizing a birthday banquet for 200 guests with a meat theme for the entire menu. And I had to make a dessert with meat as the main ingredient as well which seemed to be like a mission impossible at first but I made it and it was really good: I combined a wagyu beef with red berries in a heart shape with raspberry coulis around. My client was very happy with the result and i am very proud of this dish.