Gabriel Cristian Matei is an artist who believes in experimentation. By developing a personal visual language and also by searching for new meanings in art, through mixed activities, where he combines painting with music, theater, film or literature. His paintings seem to capture like a camera would capture certain subtle details, a certain movement, a certain moment that seems so important that the whole artwork seems 'frozen' in time.
What's your artistic background?
I think I've always loved art. In high school I was part of a rock band called 'Dawn of progress' but certainly my debut as an artist was during the art university in Bucharest, where I studied painting and also obtained a master's degree in visual arts.
I consider myself an experimental artist, concerned with concept and meaning in art and probably because of this, at the beginning of my career, in parallel with painting, I made a series of social projects such as 'Home alone', a project to help disadvantaged children, through education, 'Construction / demolition', a project about the effect of Romanian politics in culture or projects in which we involved musicians, theater artists, writers in mixed projects where together we created and exhibited together a series of shows, performances and live sessions such as Vizioniarum, a project to open up the perception of art.
In the last few years I have dedicated myself exclusively to painting and among the latest projects, I would like to mention 'Colors without a name' (2020), 'Art pop up to street' (2021) and 'Andromeda' the project I am working on now.
What's integral to the work of an artist?
I believe that for an artist, beyond material satisfaction, the most important things are the joy of being creative and sharing with the public her/his feelings, emotions and vision.
What role does the artist have in society?
An artist can play different roles in society, from being a creator of beauty to the position in which he can redefine the meaning of art.  Along with other exponents of the cultural sphere art is one of the important pillars on which a society can develop and evolve.
What art do you most identify with?
I love painting, and I consider her the 'queen' of the fine arts. Over time, I have experienced a lot of visual languages from figurative to abstract and I try to be authentic in my art, as personal as possible and to give free rein to the imagination.
What themes do you pursue?
I really like to represent the human figure, to reproduce emotions, certain unique states of a person's life, to study and represent the most expressive forms, to conceive imaginary, wonderful worlds. Some works I first sketch in words in the form of poems, that I later try to represent in paintings and I think that these works are the ones that acquire a 'lyrical' atmosphere.
What's your favorite art work?
Always, the last artwork done is the most important for me, but for each work I share emotions and I give them importance differently. If I was referring to other artists, then the list would be too long. There are hundreds of artists who have impressed me and maybe influenced me directly or involuntarily in my work.
Describe a real-life situation that inspired you?
In my early career, everyday events were the main source of inspiration or counter-reaction. An example is the series of works from the painting project called Fairplay (2007) where I mocked hooliganism and that's because I lived near a football stadium and constantly saw violence on the street between fans.
What jobs have you done other than being an artist?
I have always worked in the field of creative activities, I have had jobs as a graphic designer, object designer, ceramist, art director and at the moment, in parallel with my artistic activity, I am developing entrepreneurial activities in these fields.
Why art?
I consider that art is the most beautiful and interesting field in which a person can activate, a field in which the possibilities of knowledge, development, along with those of affirmation are limitless and symbolically represent "the territory of absolute freedom".
What is an artistic outlook on life?
I think Mozart said "He who loves music is not capable of betrayal" and I think he was right because most artists are pacifists, lead the public in a positive sphere, reshape patterns and mindsets, create trends and fashions, bring joy to the soul.
What memorable answers did you have to your work?
One of my most well-known and appreciated projects is '400 years of Rembrant, 400 years of universal culture' (2006), a project that included several street exhibitions, indoor exhibitions, live performances and a cultural campaign. The Embassy of the Kingdom of the Netherlands in Romania presented this project in a international conference in Brussels, Jaap Werner, the ambassador of that period sent us a letter of thanks and appreciation and the Romanian National Public Television made a documentary about this project.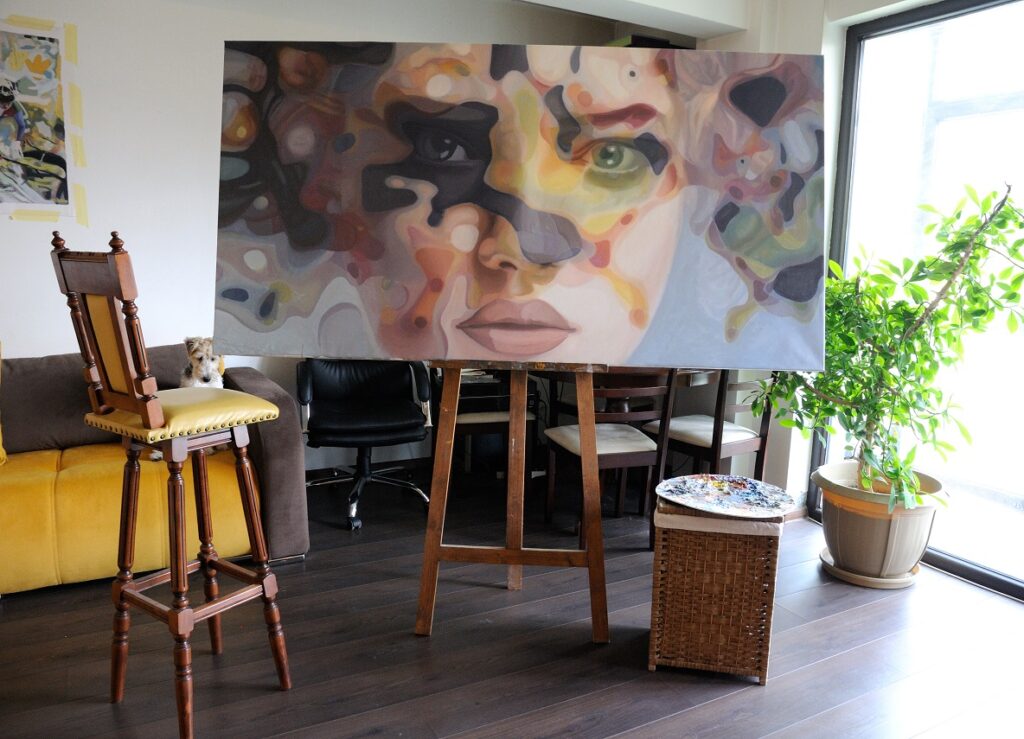 What food, drink, song inspires you?
I always listen to music when I work and depending on the theme but my choice of music also depends on my mood. I choose my musical type before I start. If I want to play very freely with the colors I listen to jazz, if I need more energy I listen to rock music, if I am meditative I listen to symphonic rock and if want to have fun while I paint I listen to disco or pop music.
Is the artistic life lonely? What do you do to counteract it?
The artistic activity involves spending many hours in the studio where the artist isolates himself in order to have as much concentration as possible. But the more sociable an artist is, the more open he is to the public, the more active he is, the more visibility he will have and the closer he will be to success. Examples are perhaps Picasso and Dali who in their lifetime were real energy volcanoes, they were so present in the cultural and social environment and used simple means of socialization. That they would put to shame even the most popular bloggers, vloggers or any other professional who deals with promotion nowadays.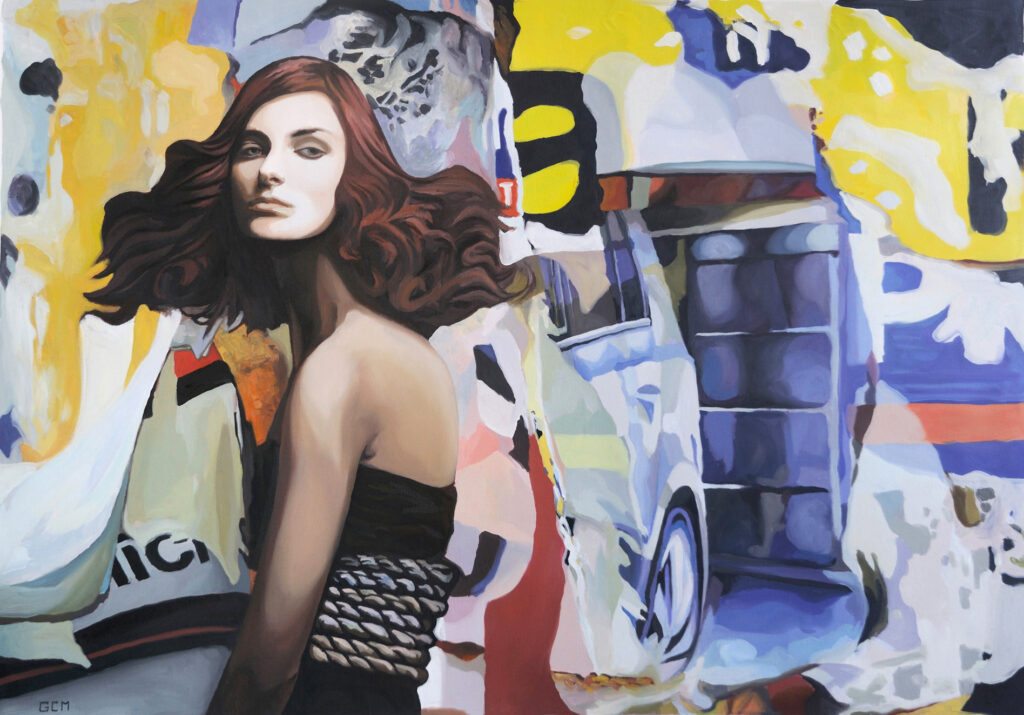 What do you dislike about the art world?
I think it is very important for the artist to be able to adapt or reinvent. We live in a society that is moving at a dizzying speed, especially because of technology. Some things are too new for us to understand and that may bother us. An example is the NFT market, which at the moment is viewed with reluctance and does not receive maximum credibility.
What do you dislike about your work?
I can't disregard my work in any way, but certainly in order to be able to evolve an artist must first be self-critical and then receive the public's response.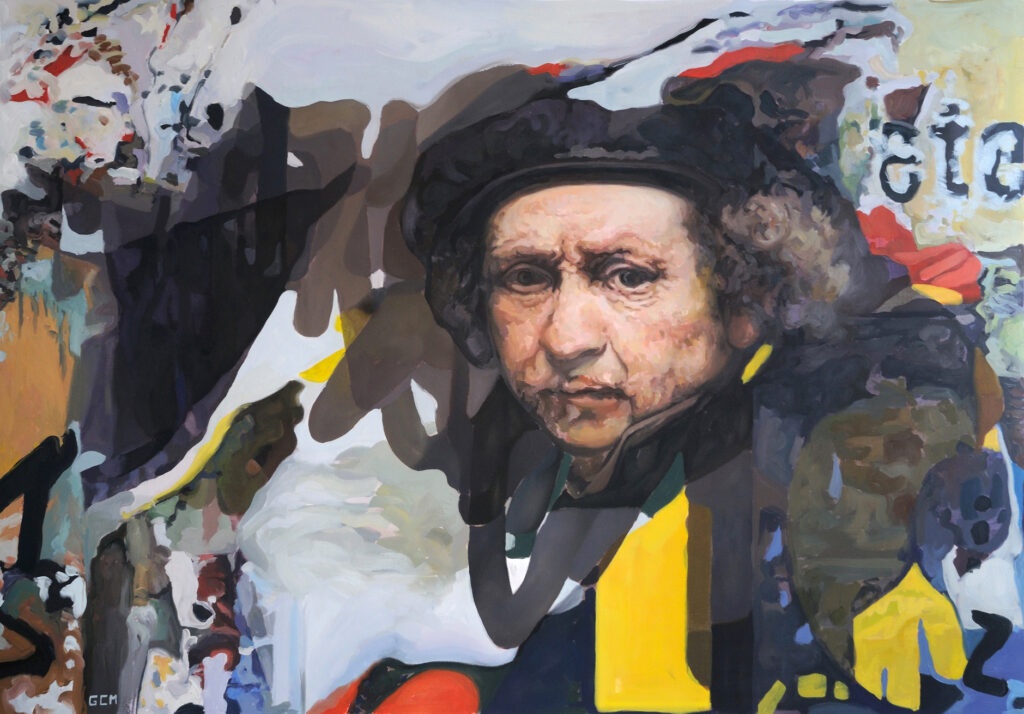 What do you like about your work?
I like to discover new themes and techniques in painting and I try to be different with each work, with each new project.
Should art be funded?
In the context of the society in which we live we are dependent on the financial situation. If at the beginning, the artist does not put much value on money, later he will know the financial importance for his development. There are many artists who give up their artistic career because they cannot support themselves financially from art. A famous artist said in an interview: "I'm not great, my father was great because he left me a million dollars as inheritance."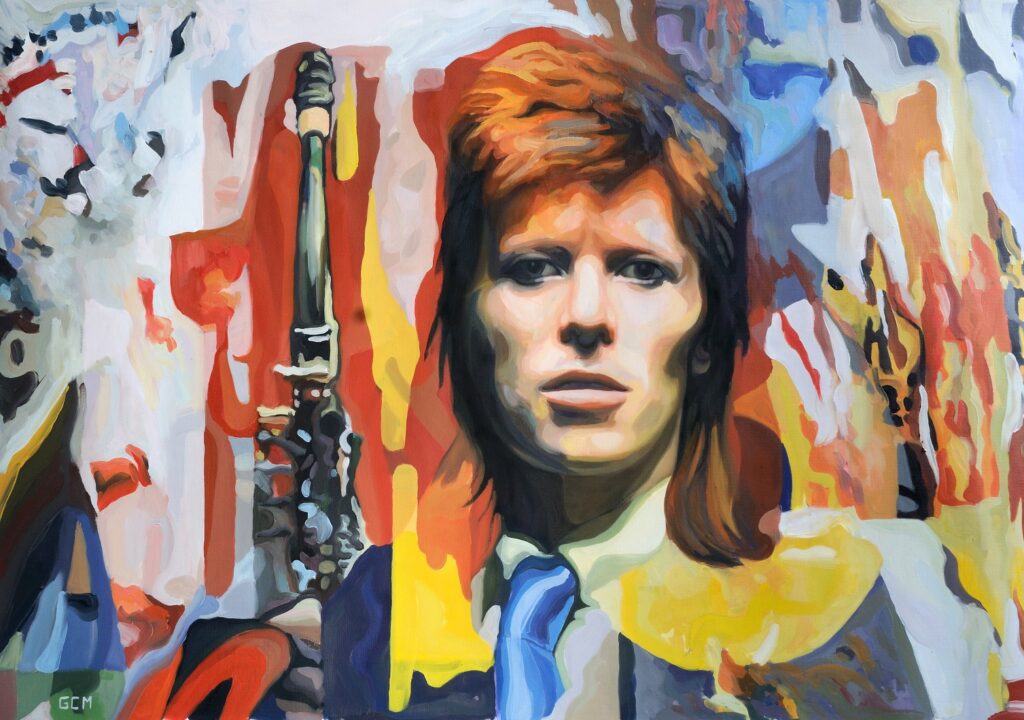 What role does arts funding have?
The better an artist sells in a recognized sales environment such as art galleries or art auction houses. The more his market share grows, buyers gain confidence in his potential and over time his name can become very well known and even a brand in art.
What is your dream project?
I dream that one day I will exhibit in events such as the Venice Biennale, the international Documenta exhibition or in one of the great museums of contemporary art in the world.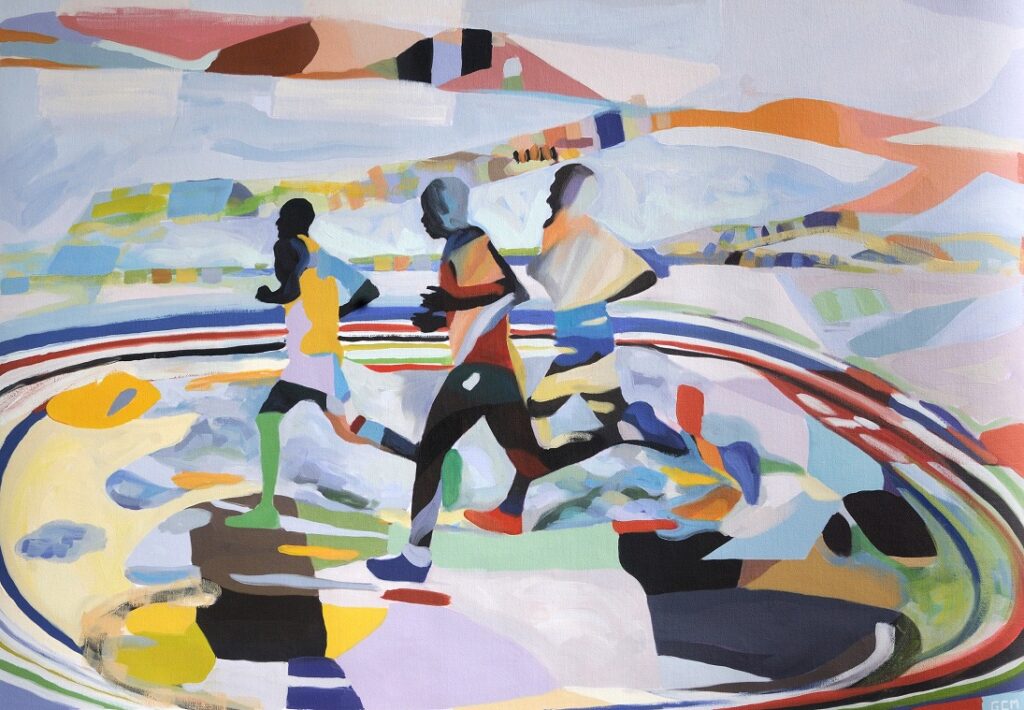 Name three artists you'd like to be compared to.
I don't think there are terms of comparison between artists, except in competitions. Otherwise, each artist has his own way and story and in the end is unique. I like to dream that one day I could get closer to the performance of artists like Adrian Ghenie, Robert Rauschenberg or Joseph Heinrich Beuys.
Favorite or most inspirational place?
For me, travel or vacations, the places where I charge energetically and creatively are different. I like the hustle and bustle, vibrancy and worldliness of European capitals like London, Amsterdam, Prague or Paris where I feed culturally and spiritually from art events, local culture but at the same time I prefer bohemian places, especially those on the seaside where I am energetically charged . One such place is Vama Veche, a former fishing village located on the Black Sea coast where I want to build a holiday home.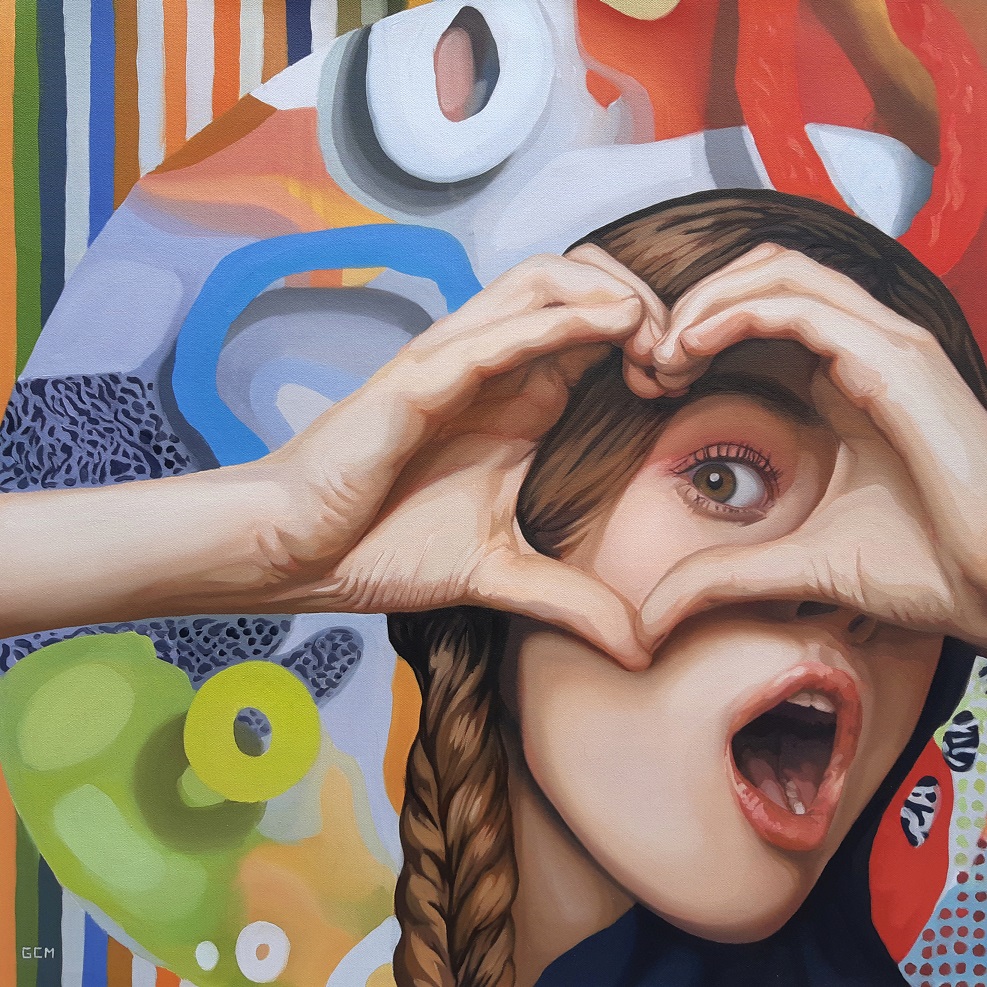 What's the best piece of advice you've been given?
One tip to follow – "Never forget who you really are and the path you want to take in life. Even if the road is not always straight, it depends only on you how you keep the course and how far you can go ".
Professionally, what's your goal?
I want to collaborate with prestigious art galleries and professionals in the field, to participate in as many exhibitions with visibility as possible and to make my name as well known as possible.
future plans?
I am currently working on a painting and sculpture project, entitled 'Andromeda' and I will participate in an exhibition at the end of this year.