Born in Cameroon in 1992, Emmanuel Aziseh now lives and works in Marseille (France). Passionate about drawing from childhood, it was with his cousin Zunwa Eric that he had his first drawing lessons, which greatly influenced his artistic practice. Encouraged by his family, he joined an artistic training school 'Académie Music'Art Eutherpe' in 2009 where he discovered a particular interest in painting. After this short training, he joined the Institute of Fine Arts of Foumban (IBAF) in 2010 then the University of Aix-Marseille in 2017. Describing himself as a humanist, Aziseh builds his artistic approach by offering works each time more assertive. His commitments around human, universal values ​​bring to his compositions a force which translates into a sense of aesthetics where realism rubs shoulders with symbolism. In a desire to abolish borders and deconstruct national identities that keep us apart, he takes the figure of the child as the spokesperson for a future that wants to be radiant through works that certainly sublimate beauty, but who also position themselves as awakening consciousness.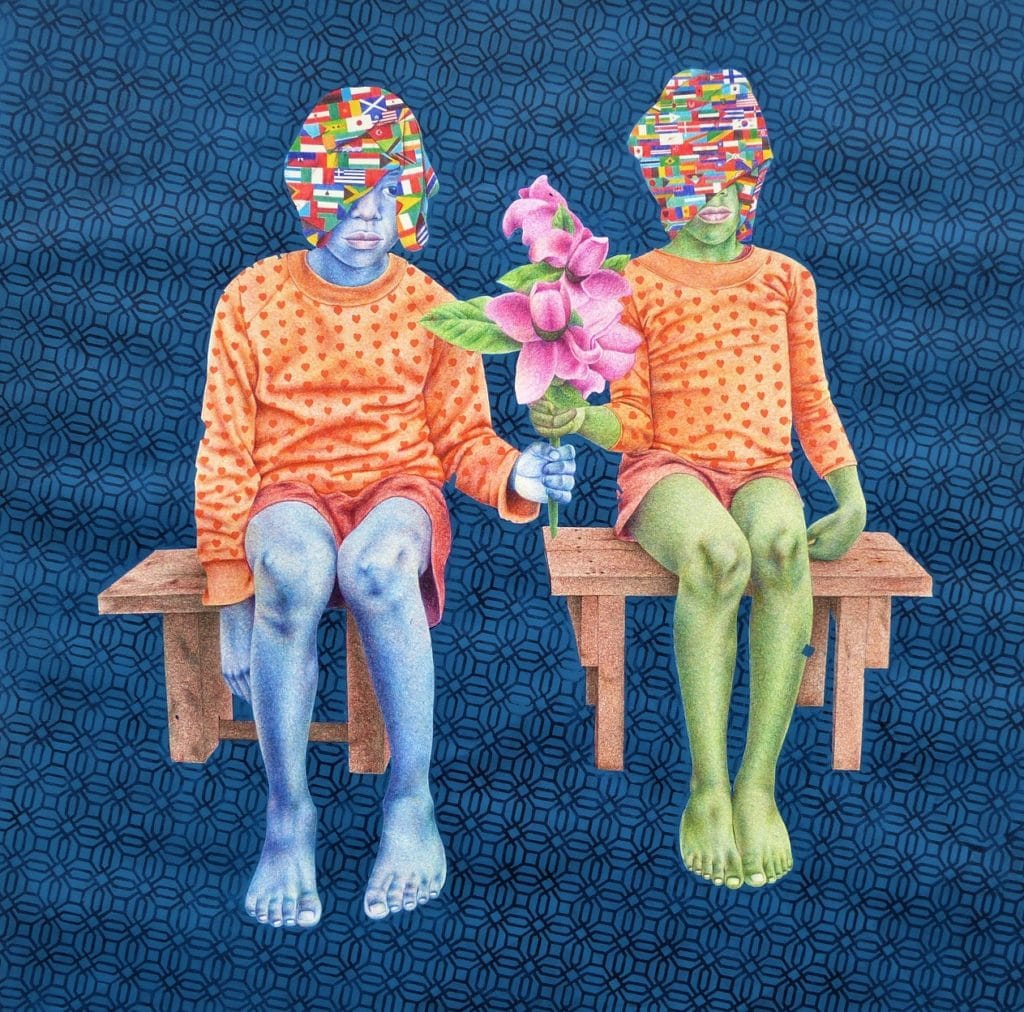 What's your artistic background?
I learned how to draw since the age I knew how to hold a ball-pen beside my cousin Zunwa Eric. Art has always been part of my life as a kid and I was able to standout from other kids who abandoned drawing as they grew up. It was through perseverance and love for art that my family had to put me in an art training centre in 2009 (Academie Music'art Eutherpe) and later in 2010 I integrated the Institute of Fine Arts of Foumban in Cameoron. Ever since, I have practiced art and paved my path into the art world slowly but surely.
What's integral to the work of an artist?
For me, art is an act of love. It is through art that I came to learn how to be humble and patient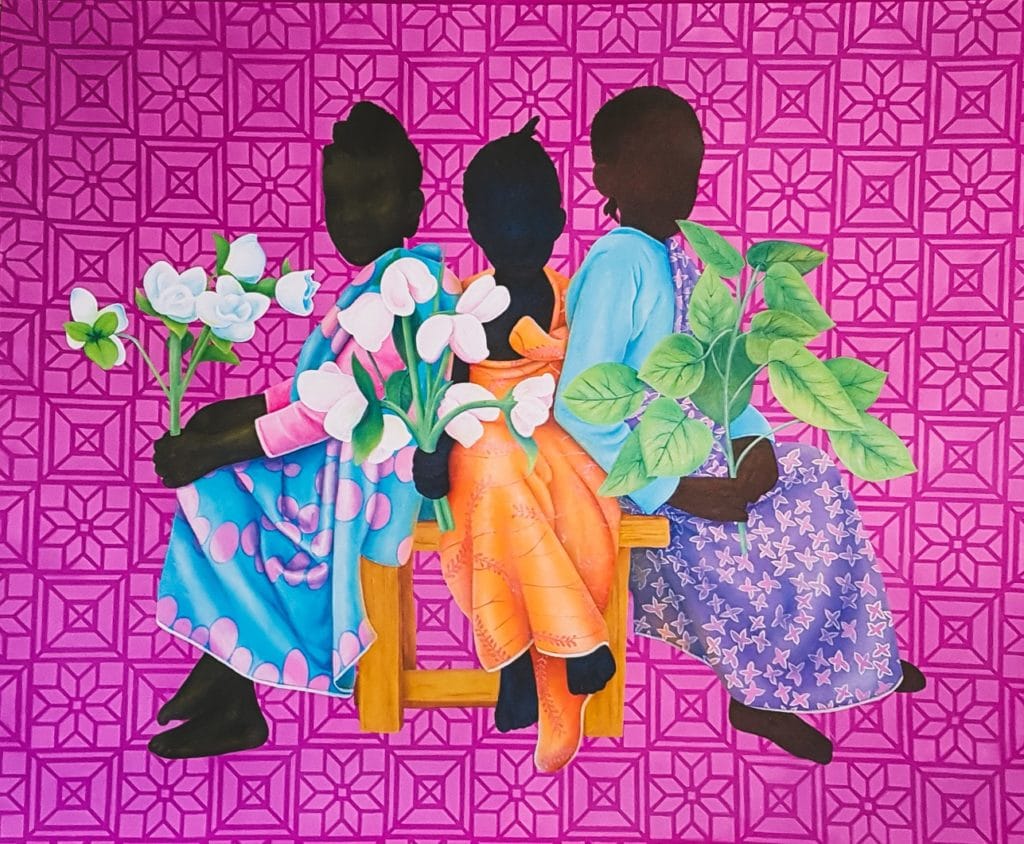 What role does the artist have in society?
The artist for me plays the role of a busy bee in the society. In the sense that, he has the capacity to turn pain into joy . Where people seem to lose hope, the artist inspires hope through his color palette. The artist for me today is not one who reminds the world of it's flaws, but tries to aspire for change at a certain dimension.
What art do you most identify with?
I identify myself with pop art paintings like that of Patrice Muciano, Bisa Butler, tapestry works like that of Kehinde Wiley, the black skins of Kerry James Marshall, the screen printing techniques developed in the works of Andy Warhol and the pop art movement.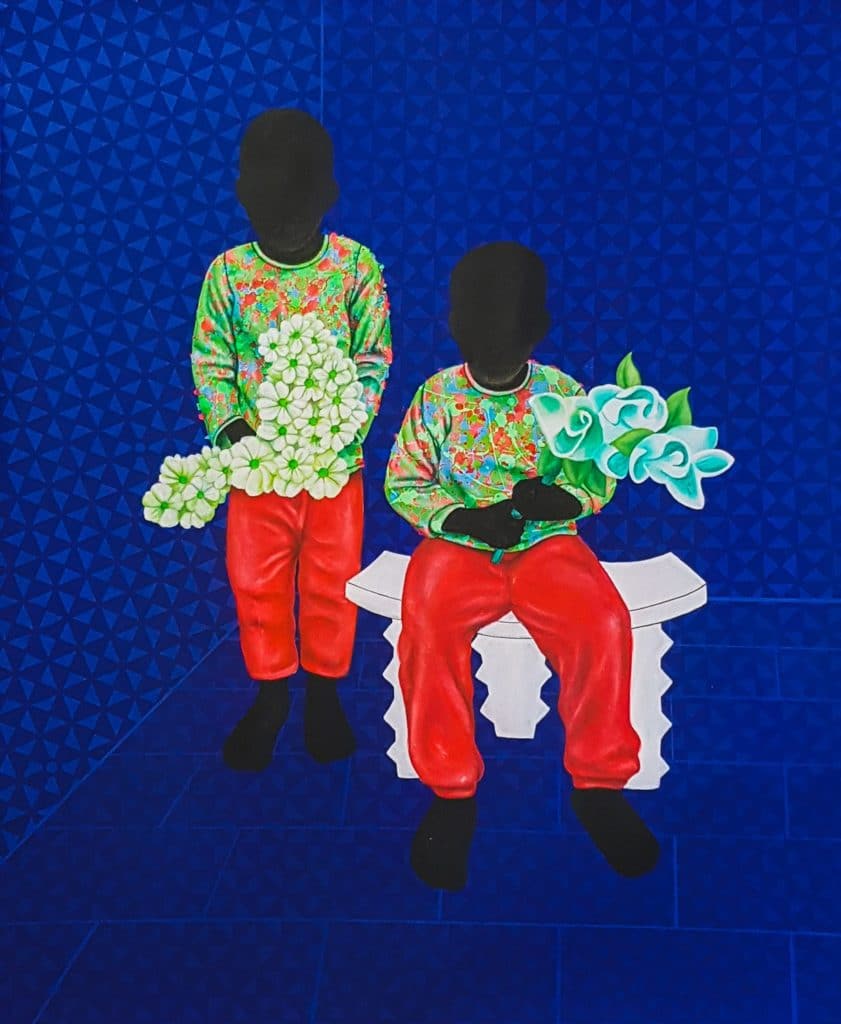 What themes do you pursue?
My art is inspired from the day to day life of children around me and the way society treats it's children.
What's your favourite art work?
Saying I have a favourite work will be asking a father to chose his favourite child amongst others. Even though some works turn out to be outstanding and captivating like child and the rose flower 2018, I still believe I have a long way to go and more of such works to create.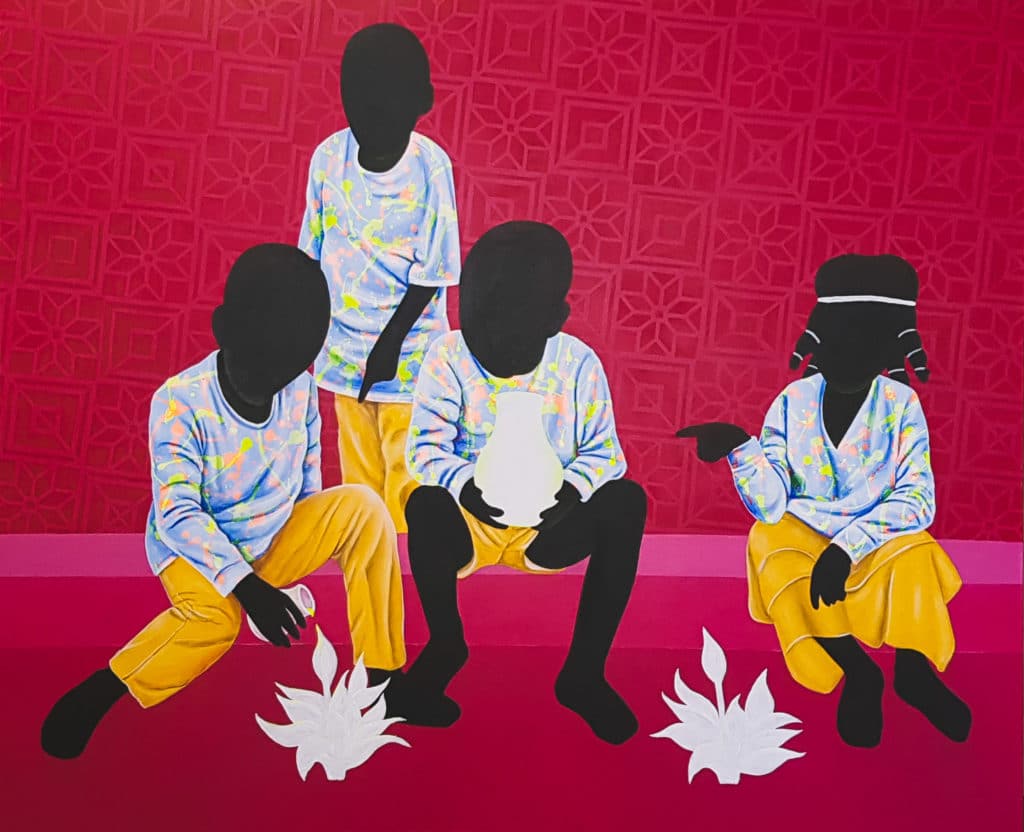 Describe a real-life situation that inspired you?
I watched a CNN documentary on YouTube in 2017 about a discovered slave market in Libya and what shocked me most was the presence of kids auctioned as goods to be consumed by humans like them. That was what inspired my first series of ball-pen works in 2017 titled  'Traded souls'  and later  'Frustrated desires' in 2018.
What jobs have you done other than being an artist?
I have mostly worked in the art field be it from product designing to interior decoration. But when I came to France to pursue my studies in 2017, I needed time to pickup so I had to get engaged in jobs like dry cleaning while waiting to insert myself into the art market here in France.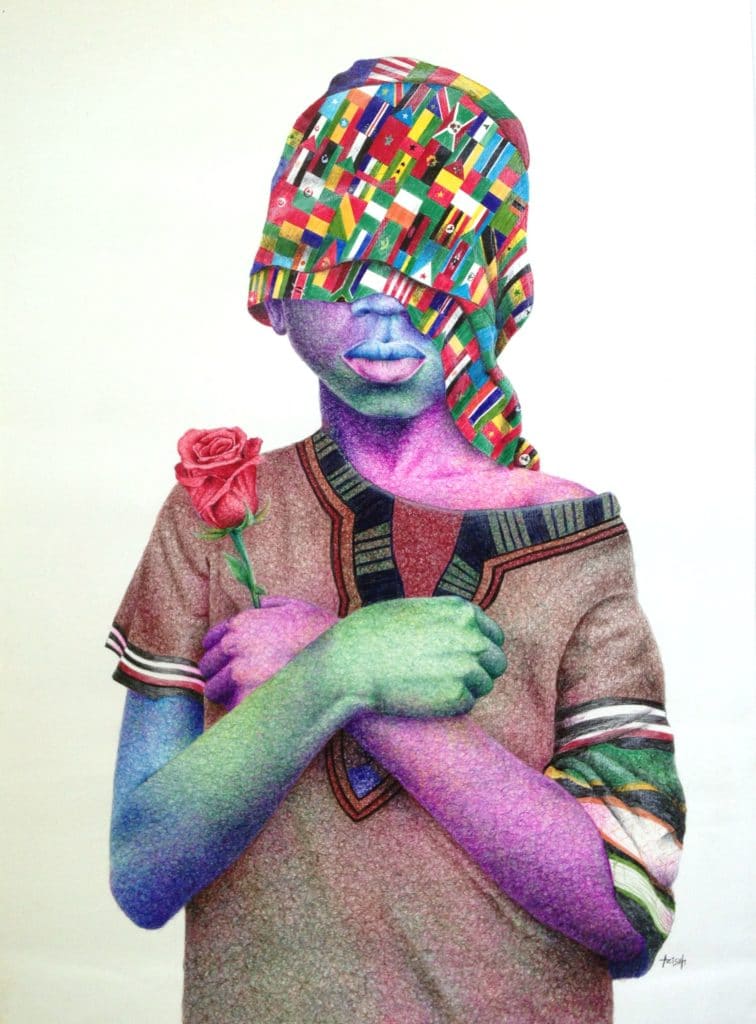 Why art?
Ever since my old school days, I have always been called an artist by my friends and classmates due to my drawing skills. So i don't really know if I chose art or art chose me but one thing I know is that, I perform better in practical things than anything that has got to do with theory. .
What is an artistic outlook on life?
Practicing art gives me more time to concentrate on other parts of my life (spirituality and relations with others). I am free to move when I want and stop when I want.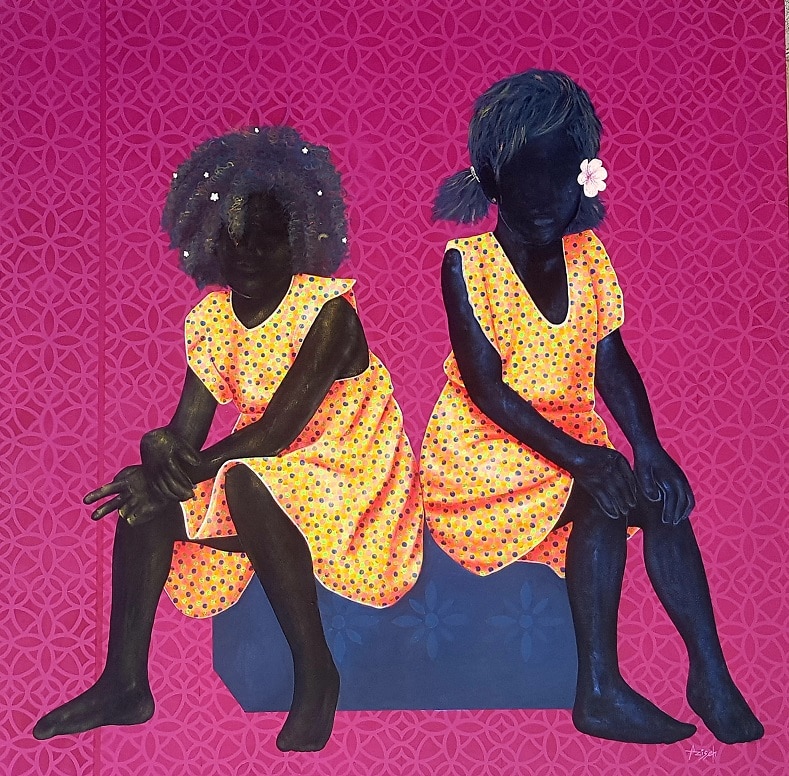 What memorable responses have you had to your work?
In my little experience as an artist, I have witnessed people laugh and cry in front of my works. In 2019 I was told by a curator 'your work Is so pedagogical'  and today, the same person in 2021 says 'I love your new work because it is coherent'. For me, it shows that I improved on something that made him love my work today.
What food, drink, song inspires you?
I love eating food but not for inspiration. There is this bible verse that says : All the animals, birds, and fish will live in fear of you. They are all placed under your power. Now you can eat them, as well as green plants; I give them all to you for food.The one thing you must not eat is meat with blood still in it; I forbid this because the life is in the blood. (Genesis 9:2-4). Music instead is a great source of inspiration for me especially classical music and gospel music.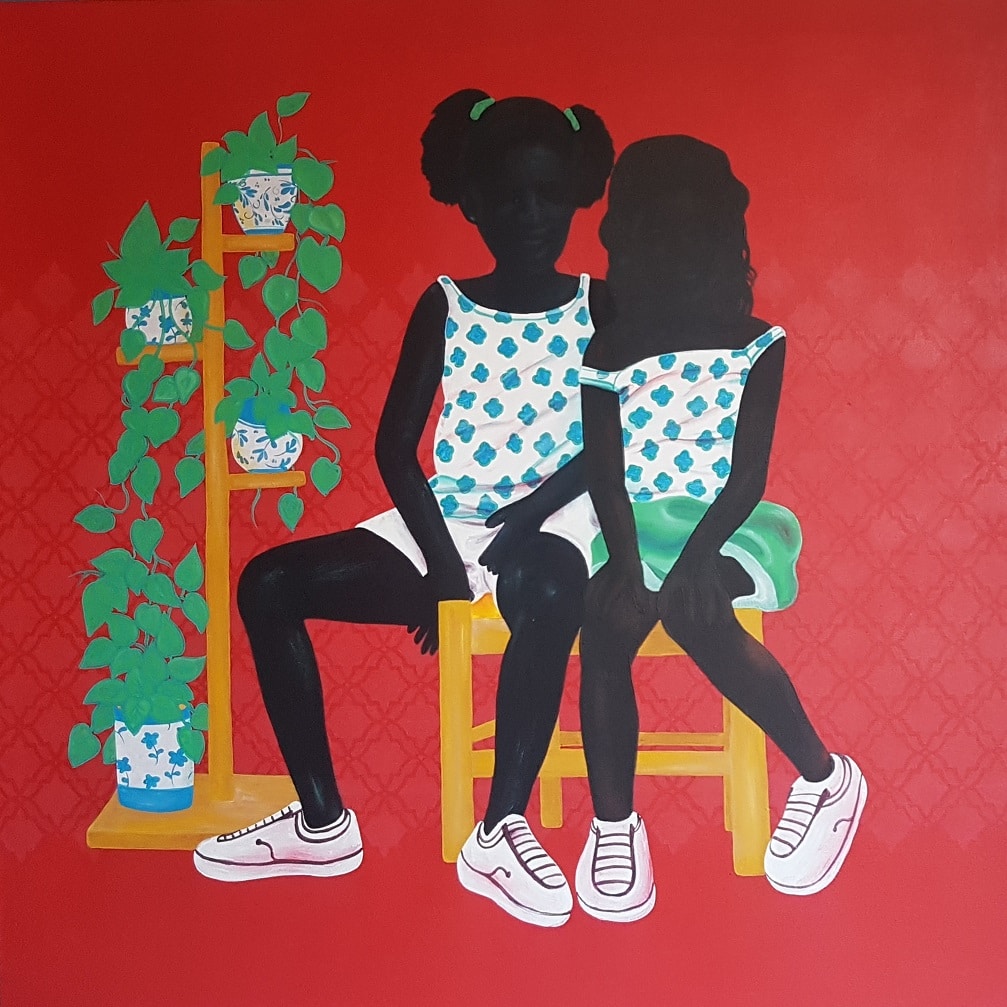 Is the artistic life lonely? What do you do to counteract it?
I may say no, not at all. It's true we often want to remain alone, but while painting I communicate with my works. I am at the same time the spectator and the creator. So I am constantly in conversation in my studio at night and then during the day, I get some time to hangout with friends and art lovers.
What do you dislike about the art world?
What I dislike is the fact that some galleries are not willing or ready to invest on emerging artists. Some wait till the fruits are ripe and ready to be eaten, then they come in and eat what others have worked on. I think what is lacking today is sponsorship. The capacity to accompany an artist from the start so that while eating the fruits, the joy will be greater.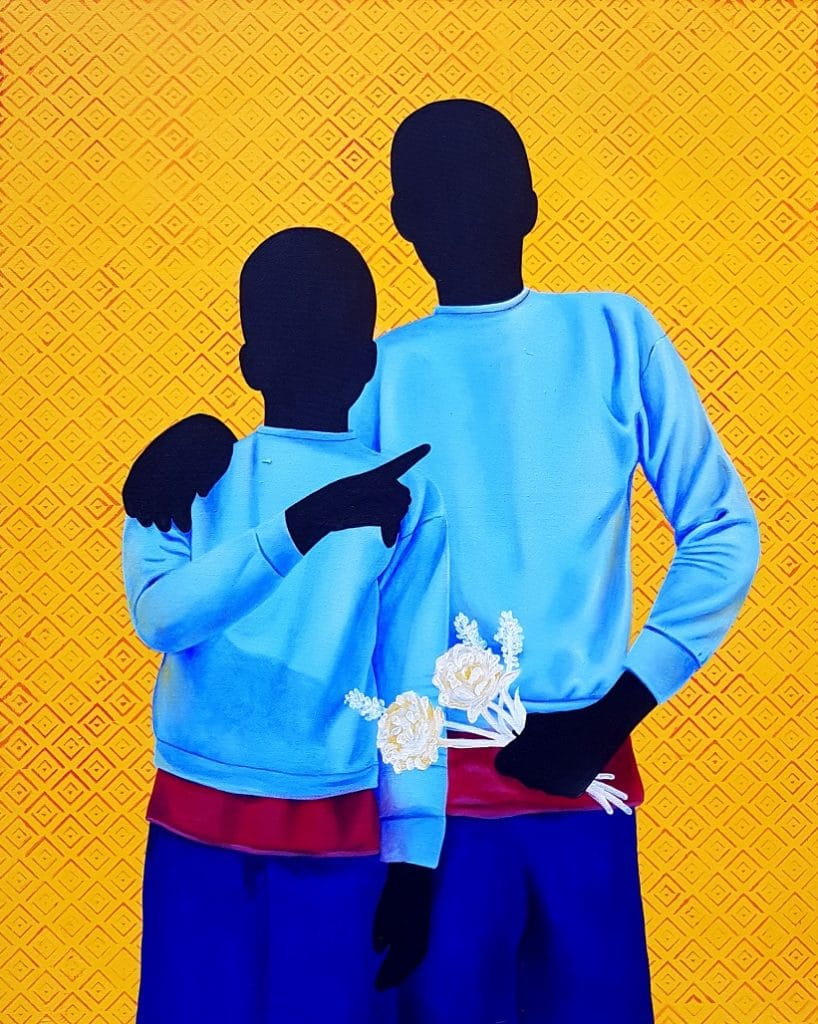 What do you dislike about your work?
Dislike may be a word too much for me in describing an aspect of my work, but nevertheless the process of creating sometimes tends to make me impatient at a certain point. Not because I am tired of painting, but simply because I want to see it hanged on a wall.
What do you like about your work?
What I like about my works is the capacity to make one laugh or cry. But it's the joy and smile that I have always wanted to communicate and see in my recent paintings.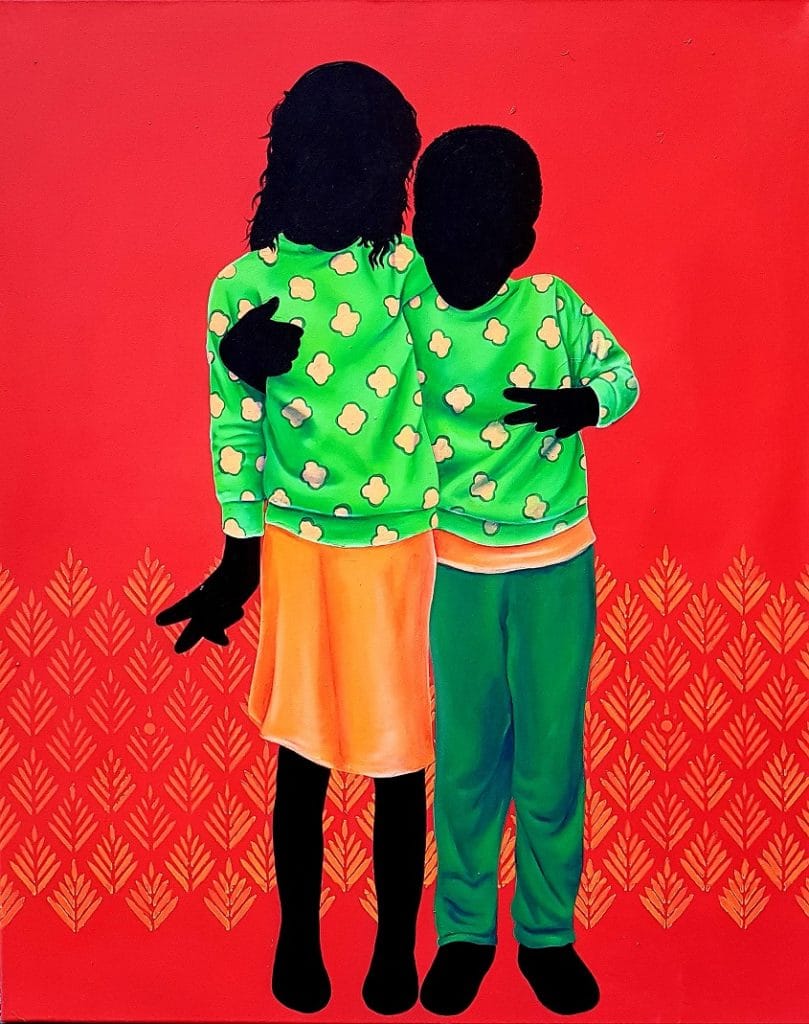 Should art be funded?
Yes I think art should be funded.
What role does arts funding have?
I come from a society where many artists are in need of support especially the need of fine art materials which are not locally manufactured. It's not easy as a young artist in certain parts of the world, but with a little help, many will be able to express themselves freely and concentrate more on creativity than the worries and challenges of life.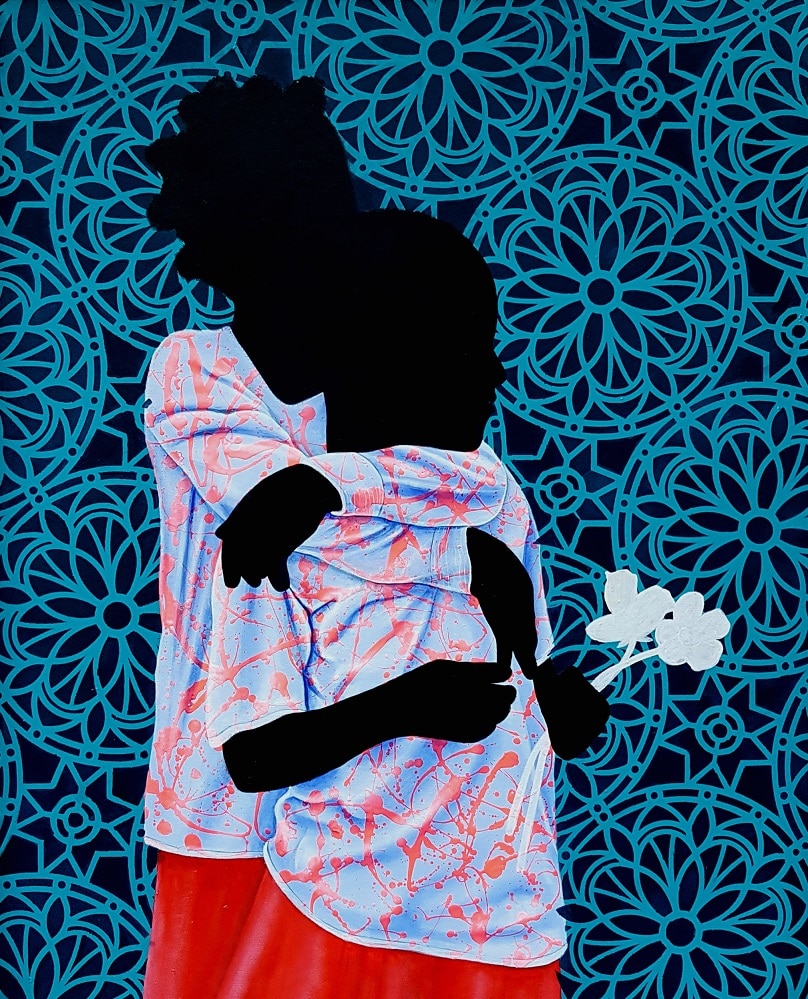 What is your dream project?
My dream project since I passed through the art training center in 2009 (Academie Music'art Eutherpe in Cameroon) was to own one too. An art center where children could be initiated into art and follow them up as I witness here in Europe.
Name three artists you'd like to be compared to.
I will like to be compared with the young artist Chefor of 2003 – 2006, Ryanpeas of 2006 – 2010 and Aziseh of 2020 – 2021. (all 3 versions of me in different periods of my artistic career )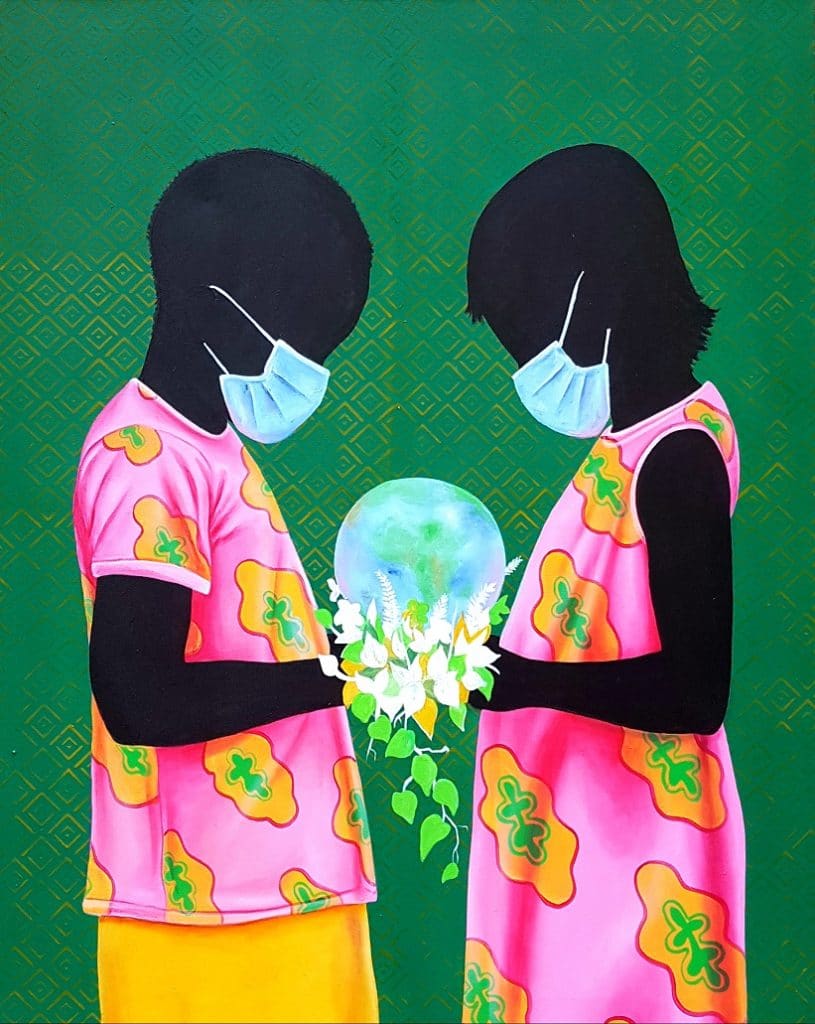 Favourite or most inspirational place ?
No other place like Cameroon. There is this famous saying about Cameroon that makes it a unique country in the world.  If they describe Cameroon to you and you understand it, that means it was not well explained.
What's the best piece of advice you've been given?
The reward for hard work is more of hard work
Professionally, what's your goal?
My goal is to use my art so as to spread love in the world. The world for me is a small village so it's possible to love one another and that's what I promote through my art.
Future plans?
My future plan is to get a gallery representation in each continent. Isn't it beautiful ?