Elinor Shapiro is a multimedia artist whose spontaneous process results in thought provoking works that affect the viewer deeply. A native of Los Angeles, she studied fine art at California State University Northridge, where she developed her individual voice using charcoal, pastels, ink, acrylic, and oils. She then relocated to France, where she is Associate Director at the artist residency Chateau Orquevaux. In the midst of the pandemic she temporarily moved to New York City where she is self-isolating and pursuing new forms of expression, combining words, figures, and emotions to represent the many facets of her artistic voice. "My practice in the studio is wild and impulsive. I work on top of large pieces of canvas, unrolled on the floor and listening to fast paced music. The canvas itself is worthless, there is no sentimentality, no delicacy. I walk across the fabric with a piece of charcoal, slashing and scribbling impulsively. My works are mixed media using charcoal, chalk pastel, acrylic paint, and oil paint. The figures in my work are raw and disconnected. The combined mediums give me the ability to render them with detail and disintegrate them with line. Like a code there are words and phrases layered into the paint. These words are an echo of conversations and thoughts, their meanings not meant to be known but felt," she says.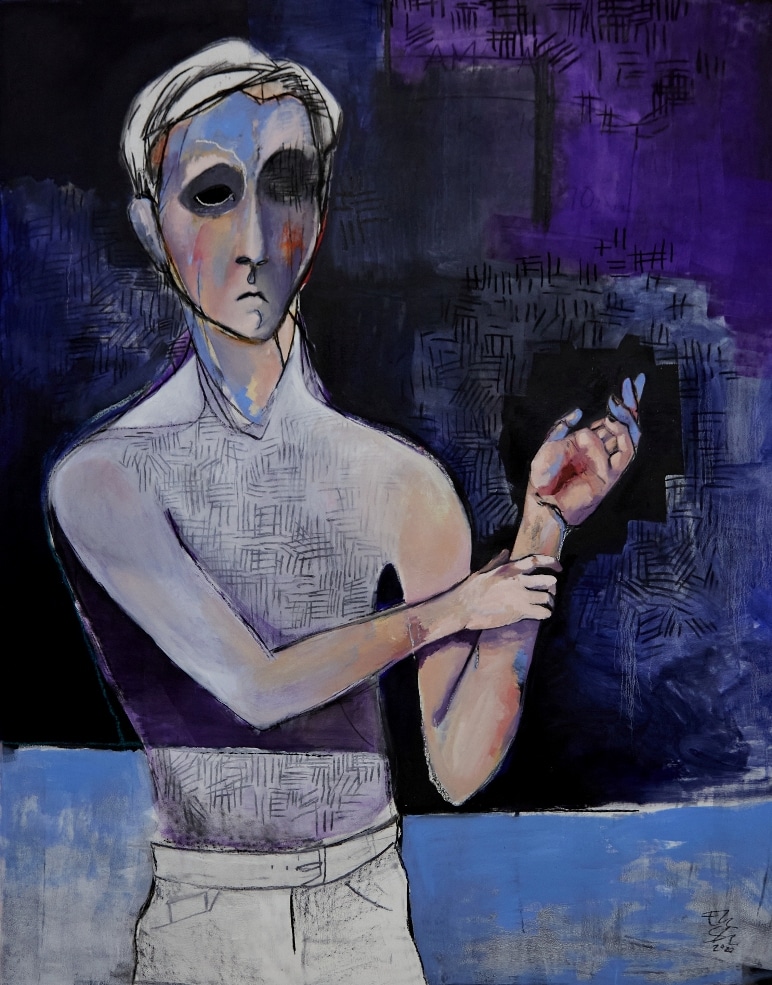 What's your artistic background?
I grew up completely surrounded by art. Both my parents, especially my dad encouraged my interest in art and took me to art museums every weekend. I started my first art class at the LA County Museum of Art when I was only three years old and was obsessed ever since.
What's integral to the work of an artist?
A unique voice. A voice is the most important thing for an artist to have, without one the artwork becomes simply technical skill or craft. An artist needs a voice and a vision.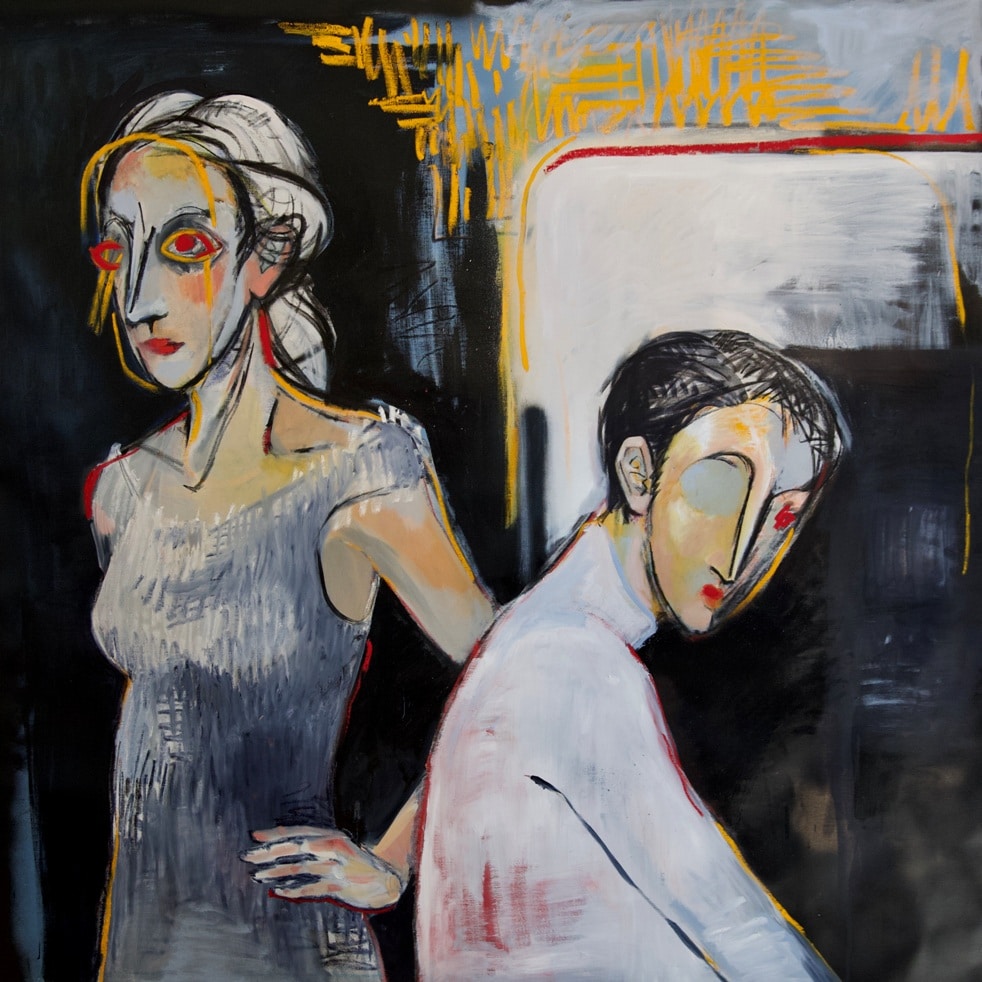 What role does the artist have in society?
So many different ones. People don't realize how many artists' hands everything has to filter through. An artist doesn't have to hold a paintbrush. An artist can be a mathematician, a scientist, or a sculptor. Anyone who thinks beyond the constraints we have been told exist, anyone with passion and vision. Artists are everywhere.
What art do you most identify with?
That's a hard question there are a number of different art movements that deeply inspire me, and even more so that I just plainly love. I have adored impressionism since I was a child, additionally I really connect with expressionism. My work probably fits the most into expressionism, or Neo Expressionism.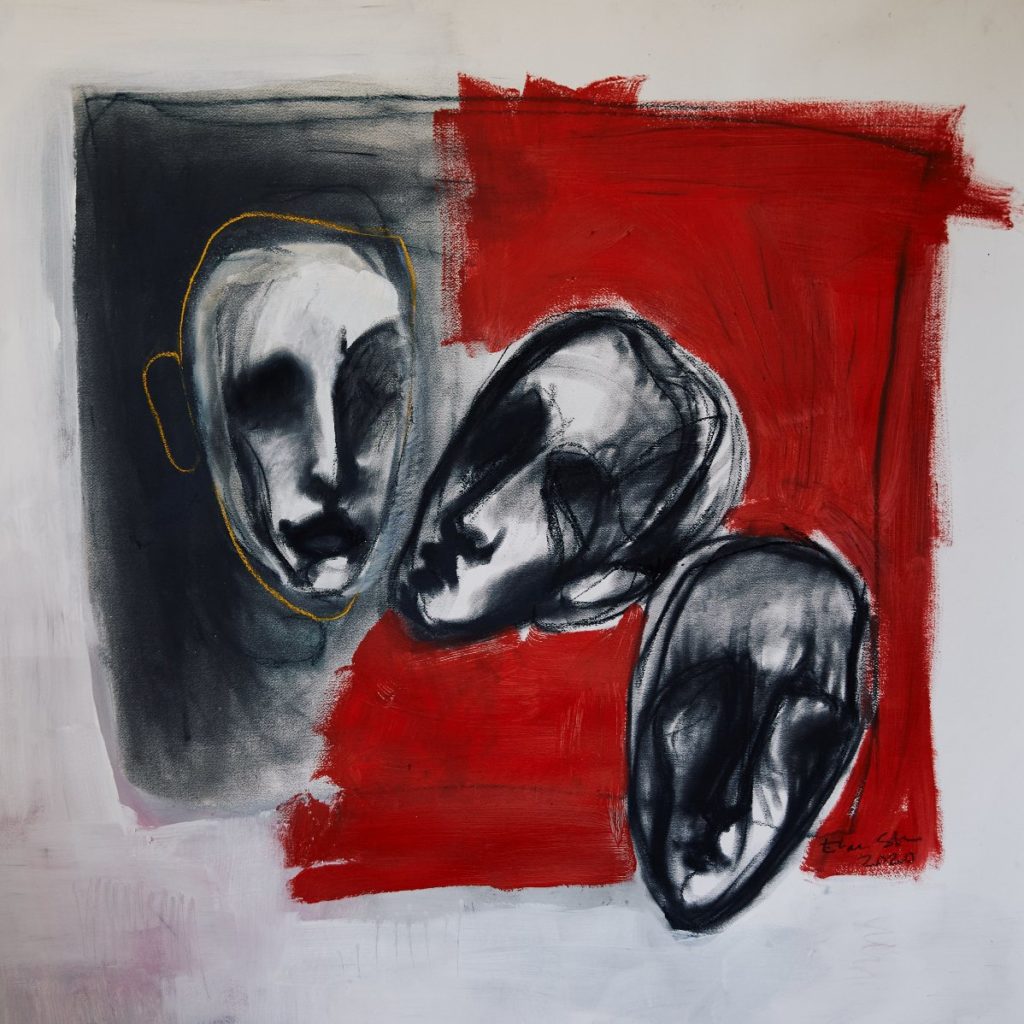 What themes do you pursue?
My work centers around my own internal monologues mostly. I include thoughts and conflicting emotions. A lot of my own emotional responses to external events and interactions.
What's your favourite art work?
My all time favorite? Oh wow. I've never tried to pick just one. I suppose if I could look at only one painting for the rest of my life it would be Kandinsky's Composition VIII. I had a poster of that hanging in my childhood bedroom and could get lost in it forever.
Describe a real-life situation that inspired you?
I saw an artist named Carlos Delgado do a live painting session once. I think that was a key moment for me. He spent 20 minutes talking to the people watching him, as loud classical music played. In those 20 minutes he created a large painting. I don't even remember what the painting looked like. But the movement and energy he painted with was inspiring to watch. At one point he spilled a bottle of ink onto the floor, and then smooshed the brush into it, using the ink off the floor onto his piece. It was so freeing. And that's how I try to work now.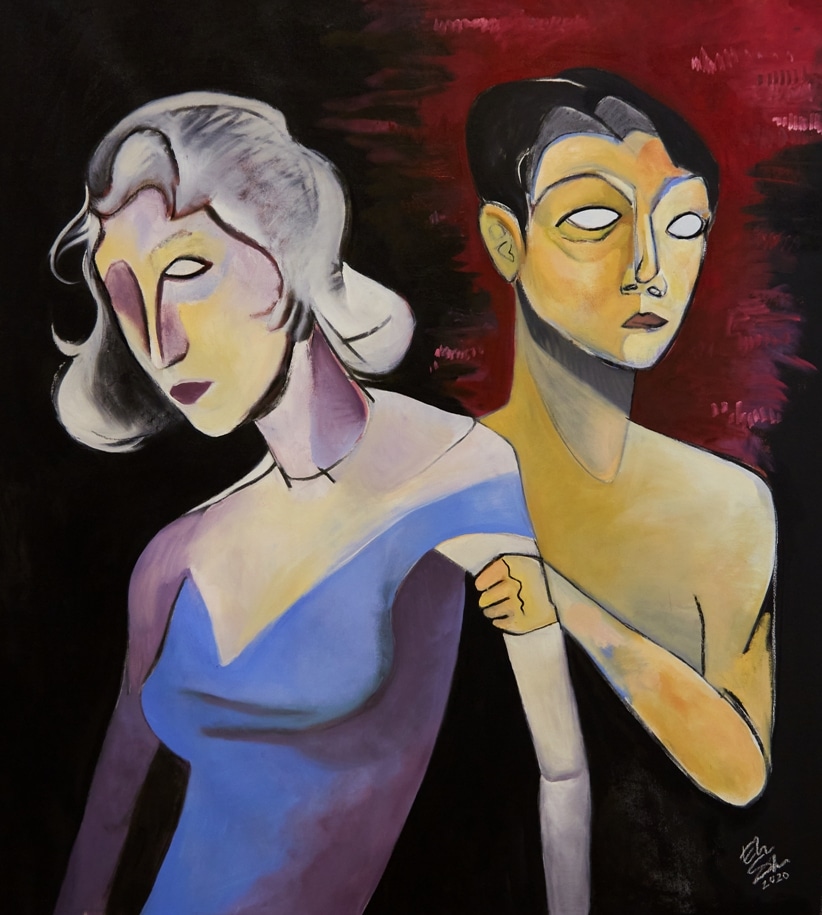 What jobs have you done other than being an artist?
I am very lucky; so far my life has been centered around art. In college I did a few jobs illustrating children's books. I left University and took a Job at Chateau Orquevaux Artist residency. My job there involved a lot of elements there, organizing events, making sure rooms were prepared for artists arrival, even rescuing a goat from an underground tunnel once! But that job allowed me to be surrounded by artists and continue to work on my art. I have recently started writing a column for 2E Magazine which is about my learning disabilities and navigating life. I'm very lucky to be in a position where art has been incorporated into all of my working life.
Why art?
There was never anything else.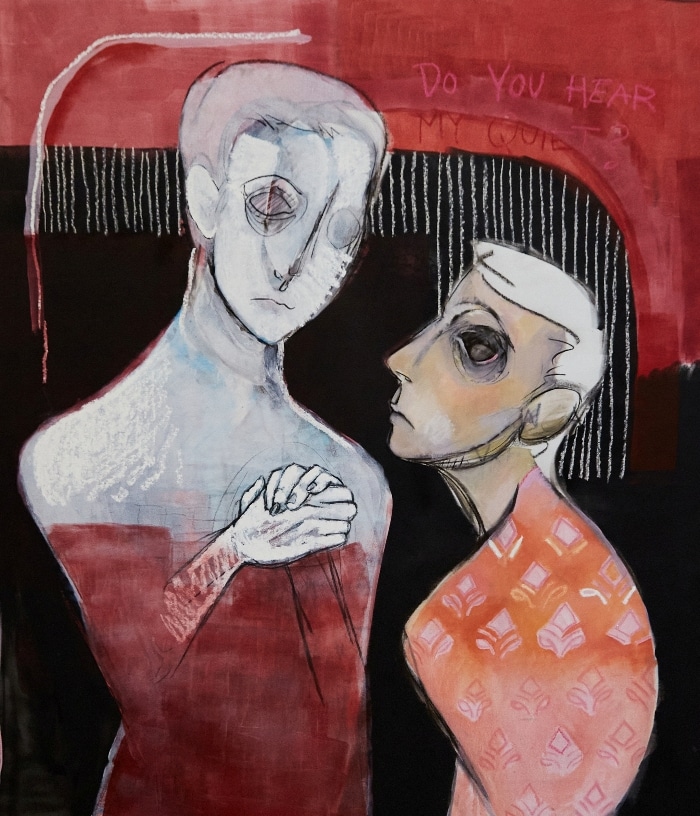 What is an artistic outlook on life?
Openness. To be open to views that oppose your own, to be open to different cultures, choices, ways of being. As a teenager I could never have imagined being friends with people who had differing political views or strong religious beliefs etc, but as I got older and met more people I learned that the best and most powerful relationships are those that are built around differences. How much more I can learn and see when we can sit and talk together about how differently we see the world. How can that inspiration not bring more art into my life?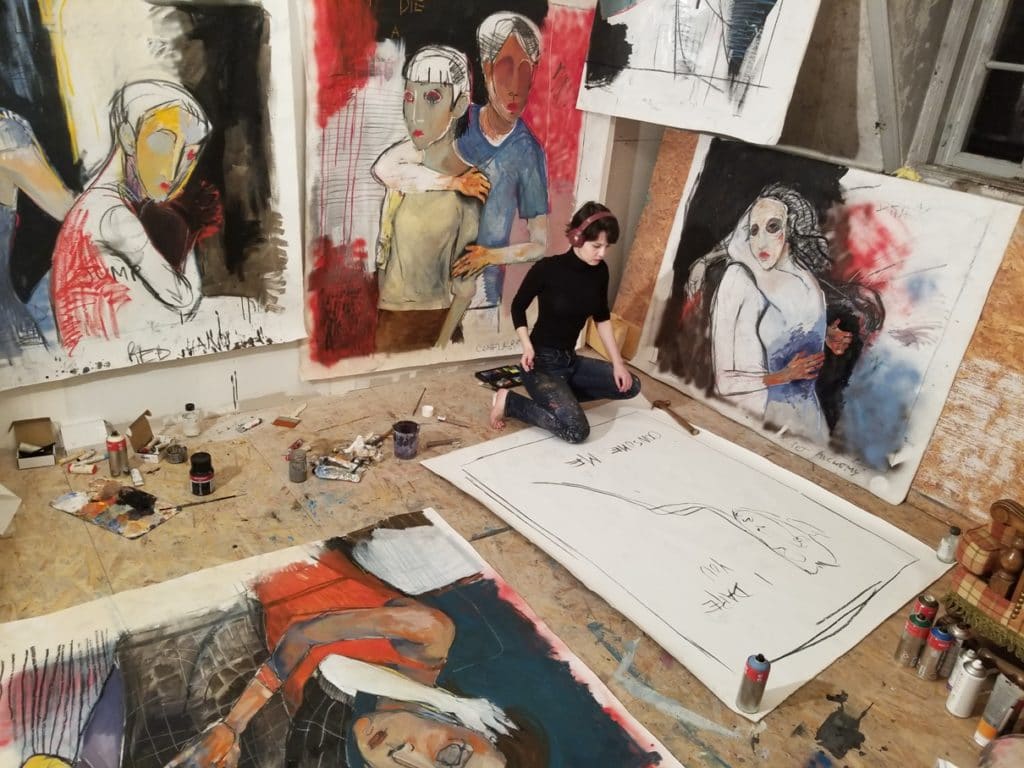 What memorable responses have you had to your work?
One specific one isn't coming to mind so much as an overall shift that happened. When people started treating my work like 'real' art. When I made the step over from being an art student and a wannabe to being taken seriously. People started asking about my work and really meaning it.
What food, drink, song inspires you?
A shot of tequila always loosens me up before I start working. I go through phases with songs, listening to one on repeat for a week before switching to another. Right now it's been Counting Stars by One Republic.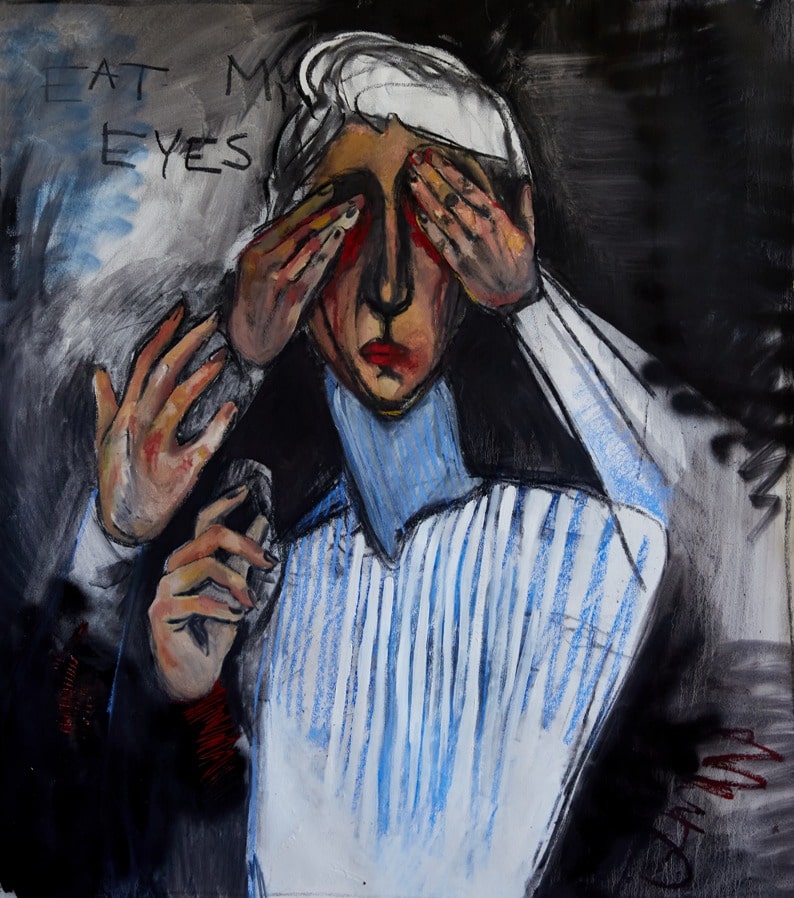 Is the artistic life lonely? What do you do to counteract it?
It wasn't for me before the Pandemic. Though with the pandemic and moving to a new city in the midst of it I have been struggling a bit more. I have taken to just flat out saying to people "I need more friends what's your number? Let's go get coffee" and that actually has been working out pretty well. I even reached out to a few artists on Instagram who I knew were located in NYC. Residencies are a great way to meet people I have a few coming up that I'm excited about for that reason. People connect so quickly and closely at a residency.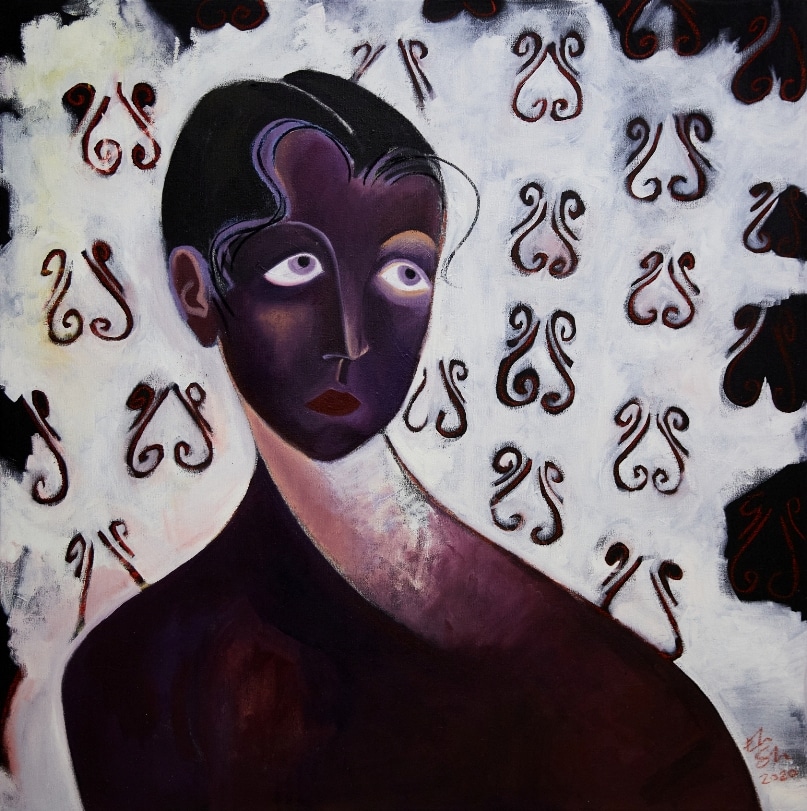 What do you dislike about the art world?
Social media. I just want to make art and not worry about the rest of it. Social media is a necessary pain but an additional full time job if you are going to be an artist. It sucks to create a piece you are really proud of and then because of some unknown algorithms it flops on Instagram or reddit, I hate how much it affects me but it does. I had a post get removed once, for breaking the guidelines for 'adult content' because it was a painted nude figure, I had even censored it and it was still removed. It feels pretty awful to have to conform to their rules.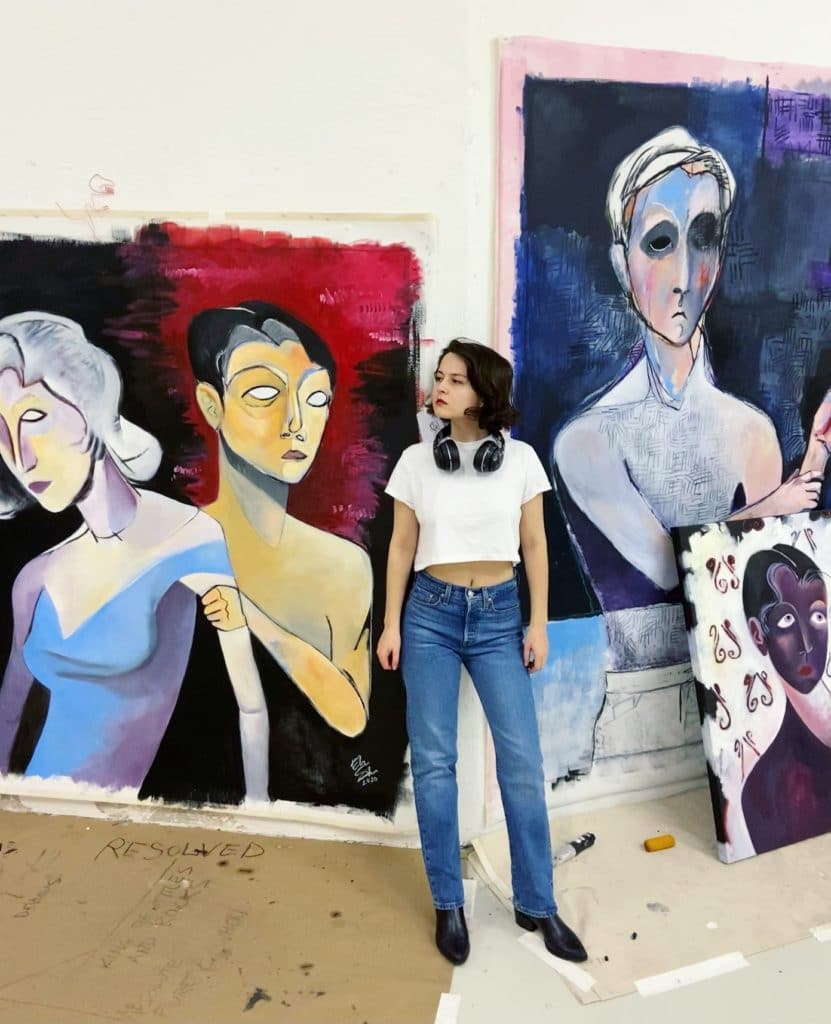 What do you dislike about your work?
I think being an artist means we always see what we want our work to be, so I see plenty of areas that I want to grow in. I want to get better at perspective and loosen up, try to challenge myself with color, composition and line. We are always growing aren't we?
What do you like about your work?
How big it is !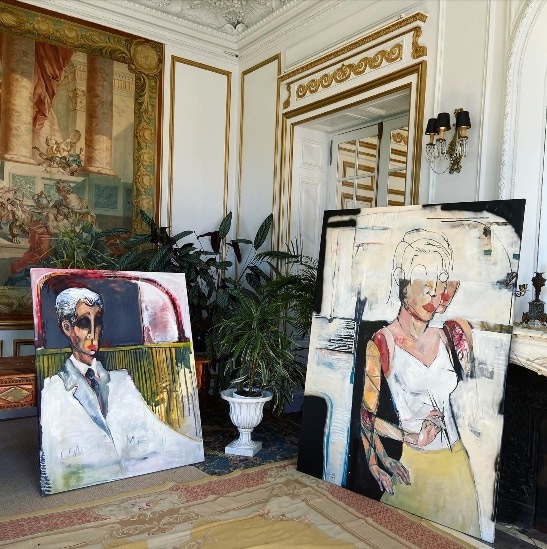 Should art be funded?
Of course! Make it more accessible for everyone.
What role does arts funding have?
For me personally, I have been applying to a lot of artist residencies that are fully funded, meaning depending on the residency I would be able to travel to different countries and work with artists from around the world. With my apartment and studio space covered sometimes food and materials are covered as well.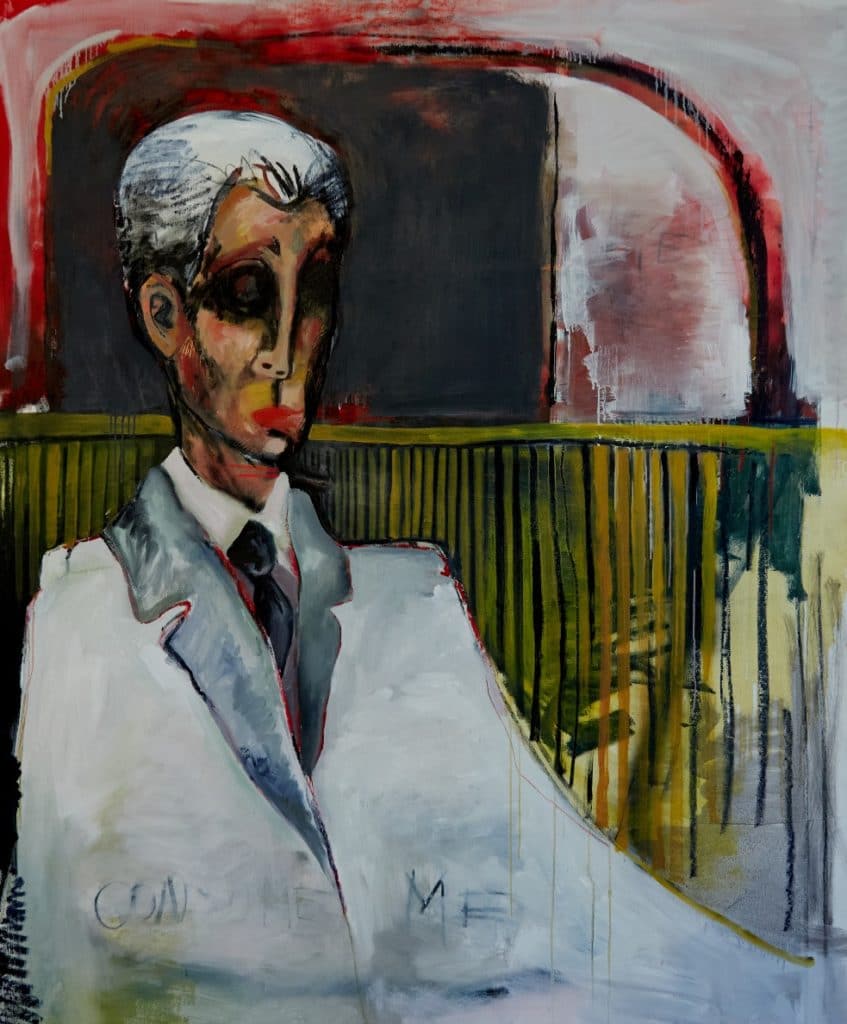 What is your dream project?
I have so many. I would love to run my own art residency one day.
Name three artists you'd like to be compared to.
I wouldn't say I 'like' being compared but these artists certainly inspire me and people often bring them up Jean-Michel Basquiat, Amedeo Modigliani and Pablo Picasso.
Favourite or most inspirational place?
Chateau Orquevaux. If you are an artist/photographer/writer I recommend applying.
What's the best piece of advice you've been given?
'Just break the white' a friend of mine said that to me when we were talking about art block. He's a great abstract painter, a lot like Rothko. Even just spilling a little paint on top of the canvas or making one line, break the white. Now it's the first thing I do before I start any piece.
Professionally, what's your goal?
Make enough to be able to just make art.
Future plans?
Travel ! I have a number of residencies lined up, some that had to be postponed due to the pandemic. I will be heading to Serbia, France, Berlin, and Romania along with traveling through East Asia.
Fact Box :