An alumnus of Le Cordon Bleu, India, Chef Dhruv Nijhawan is a well-established name in Indian culinary sphere. With his classic European cooking techniques, he knows how to pamper your palate. Chef Dhruv is avidly working his part towards the betterment of society by making plant based cookery his niche, because in his opinion this is the future of how we will eat and shape the world. Chef Dhruv is currently working with 'The Prodigal Farms' which is an urban experiential organic farm project, catering to those who care to eat clean and live a healthy and sustainable lifestyle. He oversees the 'Farm to Fork' catering or brunch experience and sustainable food product development.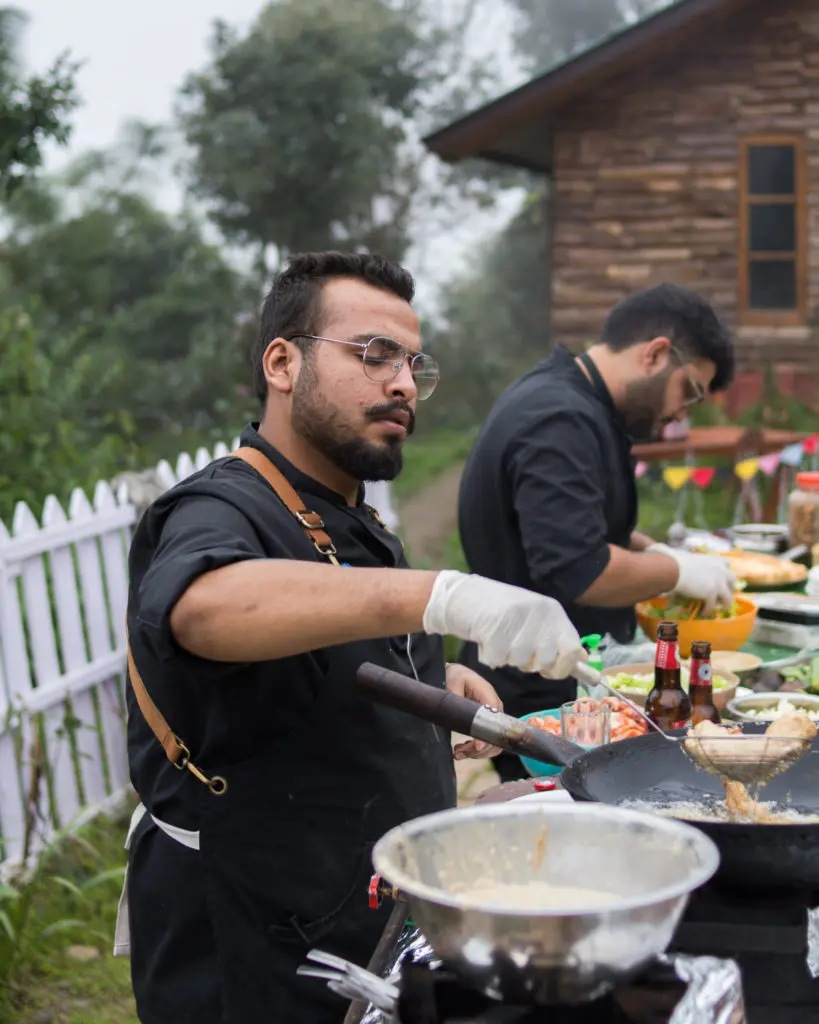 Vegan cooking/ vegan restaurants; how easy/difficult it is; what are your previous experiences with it.
Vegan/ vegetarian cooking isn't very difficult if you have the right knowledge about your raw produce. It all boils down to knowing what you want on the plate and how to get there. My previous experiences with vegan cooking have been more like a self challenge to myself, to be able to create the same flavour profiles in vegetarian / vegan dishes that you would get when you eat a carnivorous meal, the hit of umami with side notes of sweet and salty.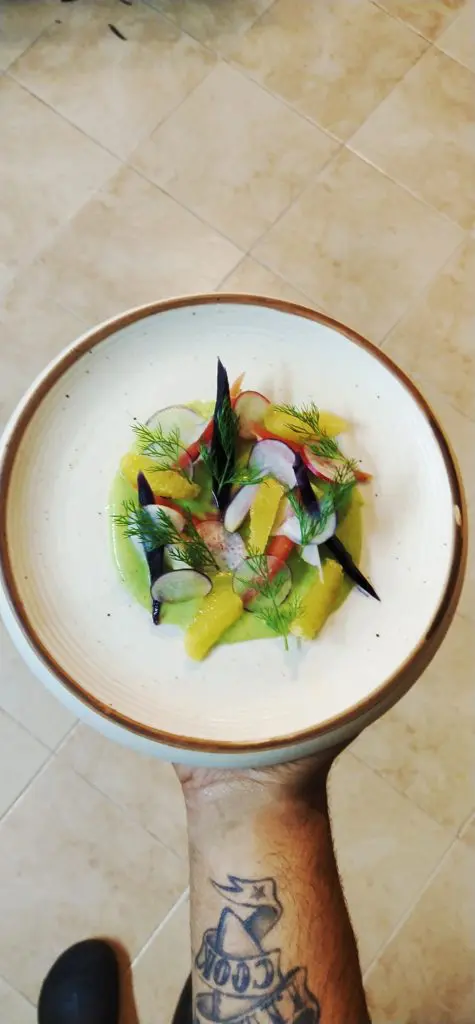 What is the secret of a good vegan kitchen?
I can't stress over it more- it is 'high quality organic vegetables and raw produce' and adequate knowledge about what you want to cook or recreate.
What about the suppliers, are there enough in India currently and easily accessible?
Yes, there are quite a bit but the ugly truth is they are suffering as the demand isn't still on it's peak or anywhere near it, frankly the vegan and organic section is still going to take some more time to reach it's true heights in India.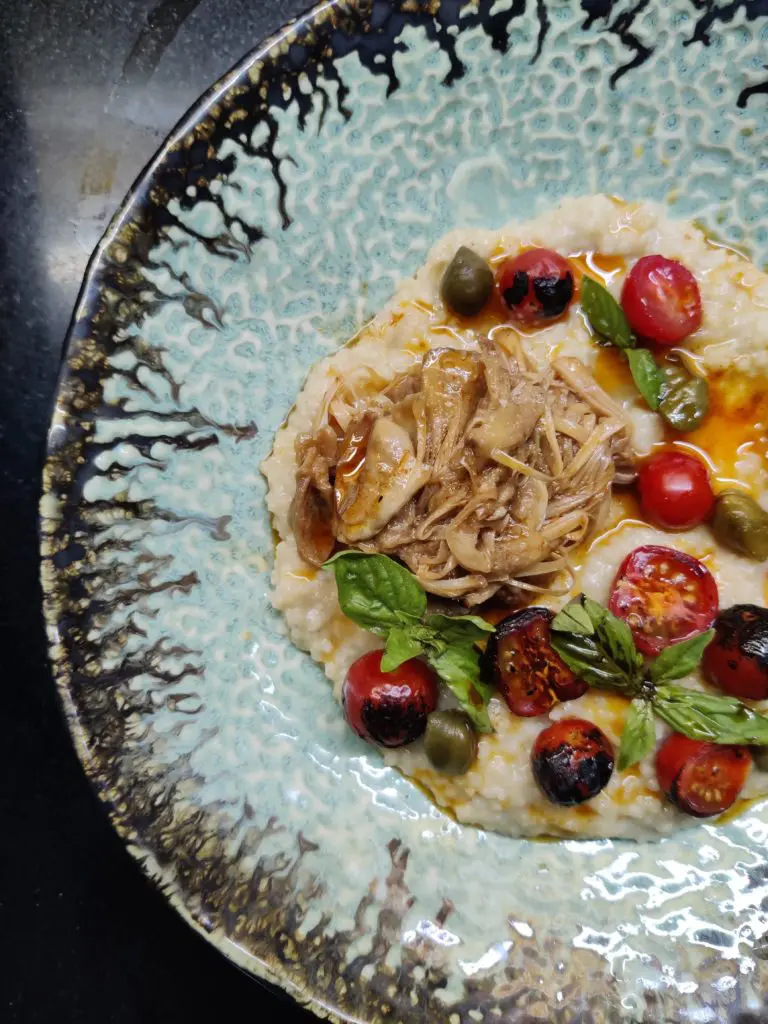 Have you ever worked with meat substitutes? If yes, what are the pro and cons.
Yes I have but personally I am not really a big fan as being a vegetarian by choice I don't like the texture of meat in itself. So using substitutes which have meat like textures just seems pointless.
According to you will sustainable food work in company canteens… where do we stand / what is the potential?
Yes there's a big market for sustainable food in these massive MNC's as they are single handedly responsible for 1/4th of the food industry wastage and with the recent times this awareness is on the rise. Companies have started to shift or take baby steps towards becoming sustainable when it comes to the food sector.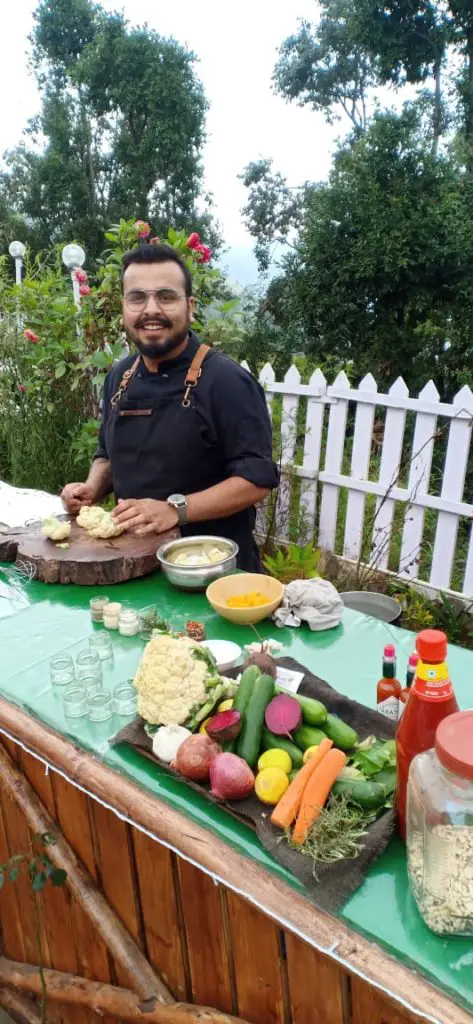 How can restaurants/ hotels/ cooks… communicate the approach of innovative sustainable plant-based food/ food chains to others?
By supporting and talking more about it on these various platforms we have today in these times, creating awareness about zero waste about the concepts of root to shoot and why it's necessary to live a lesser carbon footprint life day to day !
Adding vegetarian or vegan menus to the menu: what is the trend/experience with this?
People still consider it as a fad and not a way of life, veganism is more than food it goes from your clothes to your shoes to your toothpaste, which is why I am not a vegan right now but a vegetarian who is striving to be vegan sooner or later. While we talk about vegetarian food on the menu which has been a big part since ages at least in India with a lot of people being vegetarian, the concept of having a vegetarian alternative to a meat dish has always been there in most restaurants. But vegan food still needs time for chefs to also know what it is all about and for people to accept it with open arms.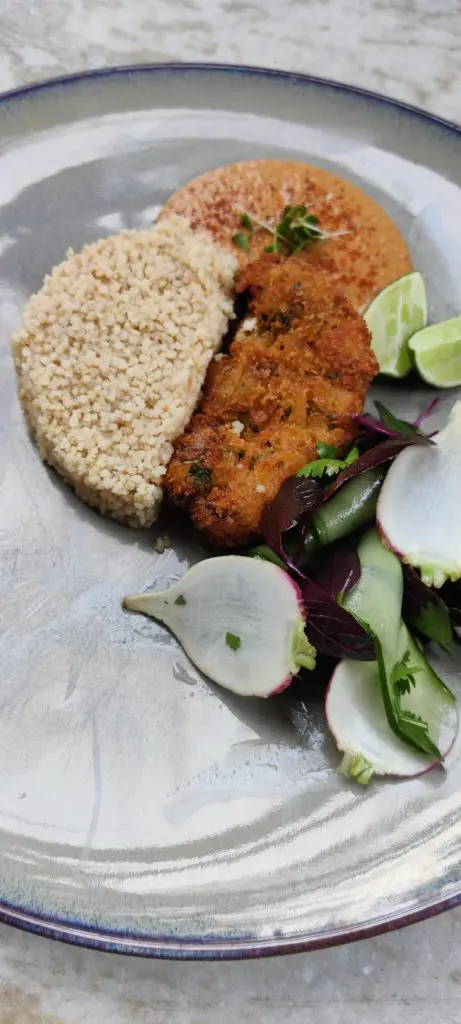 What are the challenges for chefs/restaurants with an increasing demand for vegetarian or vegan menus?
Frankly I'll say there is not much of a challenge as this trend is on the rise but a very slow one in India. But as a chef I have had few problems and hiccups down the road now. This made me buy those basic college cook books and start afresh with a new set of brains where vegetables are no longer a side dish or an accompaniment to the star of the dish being meat or sea food but rather the star itself! We just have to find innovative ways to cook vegetables so as to make the flavor and presentation interesting.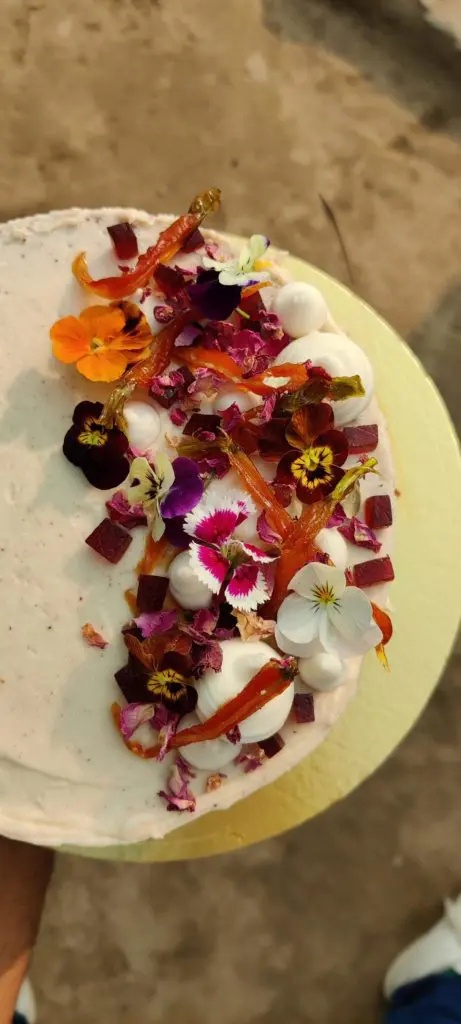 Tell us about your two most popular preparations in line with this concept (sustainability)
It would be the dish that made me fall in love with vegetables when I was back home from a long day at work and had an off the other day and made myself a salad! Green chickpea(hara channa) hummus , orange supremes ,blanched root vegetables in Parmesan cheese rind and with curry leafs – white turnips, black carrot, orange carrot and black turnip  with a fennel orange vinaigrette. The other one has to be a summer pumpkin dish. It's a fennel pod mash with petals of summer yellow pumpkin that's marinated in dark aged miso, 5 spice mix and pumpkin peal oil that brings out a beautiful vibrant yellow colour.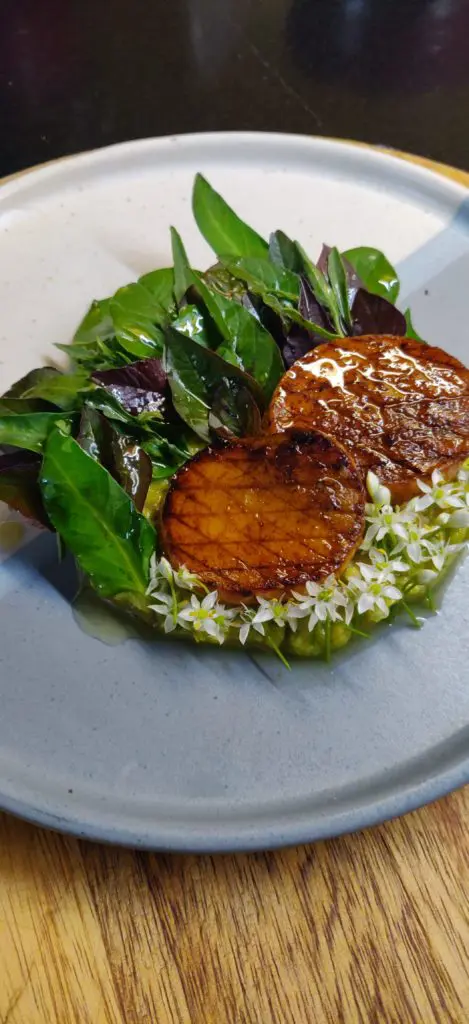 What made you initiate this process in your workspace?
Prior to joining The Prodigal Farms I always felt I wasn't happy cooking meat as I don't like eating it. That's when I knew vegetarian and vegan food was my true calling, I decided to stop cooking meat year and a half ago and haven't looked back since then! I couldn't have been doing anything else other than cooking vegetables with the due respect they deserve on a plate and showcasing it to the world
How does it help local farmers/suppliers?
I have close ties with all my farmers and suppliers, even though all the raw material required for my cooking is available at the farm itself. Yet there is a lot of produce coming from the farmers and vendors from Uttarakhand and the south. Initially it was a nightmare to find genuine sustainable organic ingredients but now I have the supply chain sorted out. We are a big family of individuals doing our bit for the environment and towards the sustainable clean eating movement.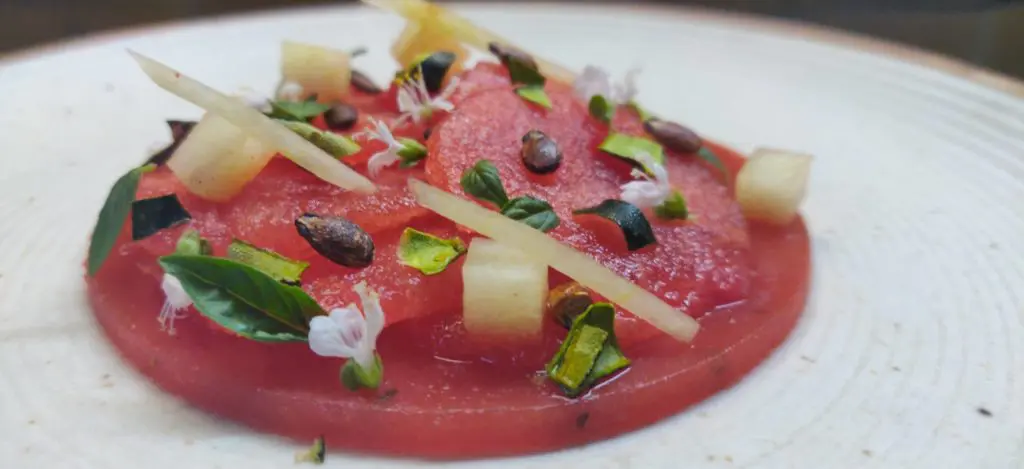 Please tell us more about the concept of zero wastage and how you have contributed to it so far. Does this put pressure on your budgets?
The concept of zero waste is very easy it means creating less to lesser wastage from the kitchen and it's a gradual process which can take months to years to be able to call yourself a zero waste kitchen / chef but it's so rewarding on a conscious level. No it doesn't put pressure rather helps in reducing budgets. Like the peels go into making of stock, the vegetable and other edible waste which can't be used in that stock goes to the farm to be used for feeding the animals at the farm or the compost bins!
Tell us about the concept of 'farm to fork' and how it helps to promote the idea of sustainability and good health.
The concept of farm to fork is an internal part of the concept of sustainability as it goes hand in hand with it when we say farm to fork. It comes with the concept of root to shoot that means using the produce from it's roots to all the way to the shoots. Eating/ tasting the freshest vegetables and dairy is very different compared to eating vegetables that have been in storage for months and dairy that's highly processed. Unfortunately the concept of farm to fork has been made into a marketing gimmick by most restaurants today thus losing it's real essence.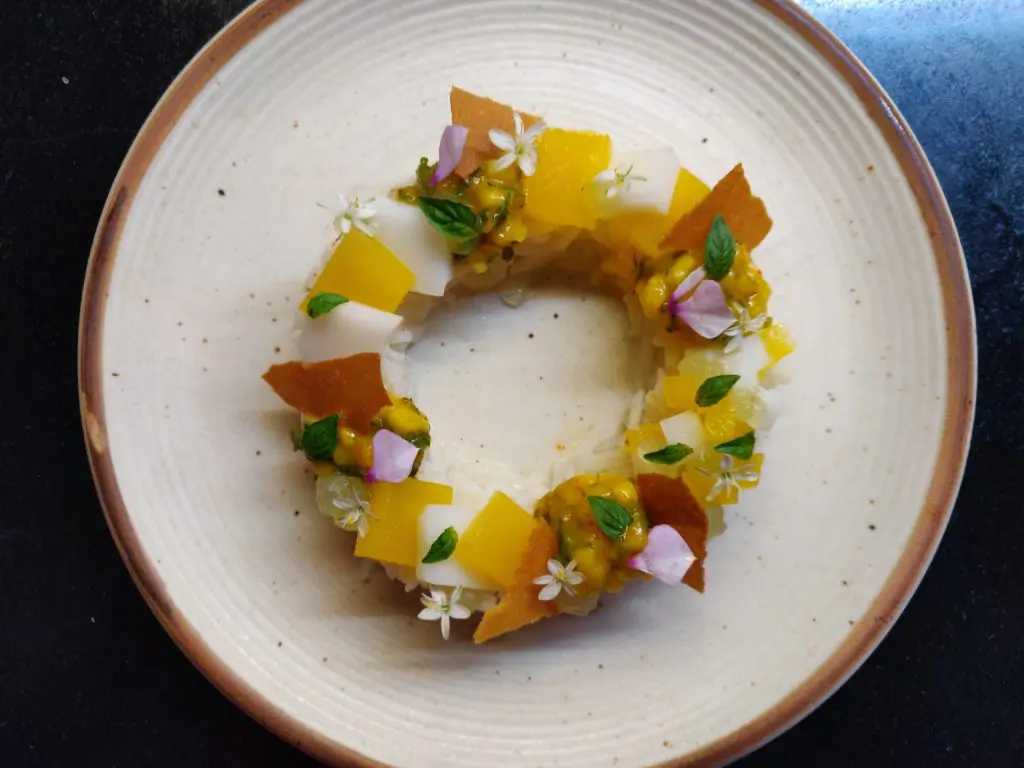 How do you think we can create awareness amongst more chefs and restaurants and hotels so that they contribute to this initiative?
The concept of zero waste, root to shoot, farm to fork and sustainability has to be ported to the level where it doesn't looks like a fad rather a essential practice, a practice that every individual, chefs cooks and citizens should follow and in order to do that we need all that has to be done be it social media awareness, awareness drives you name it. When it comes down to these concepts that I've pointed out it doesn't matter if you are a meat eater, vegan or vegetarian it's something that we should stand by. If you are a meat eater please start questioning the origin of that meat for example how was it procured was it humane? Was the animal kept in a habitable place rather than stuffed like pikestaff toys in a cage.