Chinmoy Mukherjee is a self taught artist and his paintings depict traditional Bengali folk art style (patchita and other folk art forms) in a contemporary style.  His experiments with simple form and lines, two dimensional surfaces, colorful and vibrant presentations make his artworks attractive and vibrant.  Chinmoy started drawing since childhood when pictures attracted him more than any other form of art.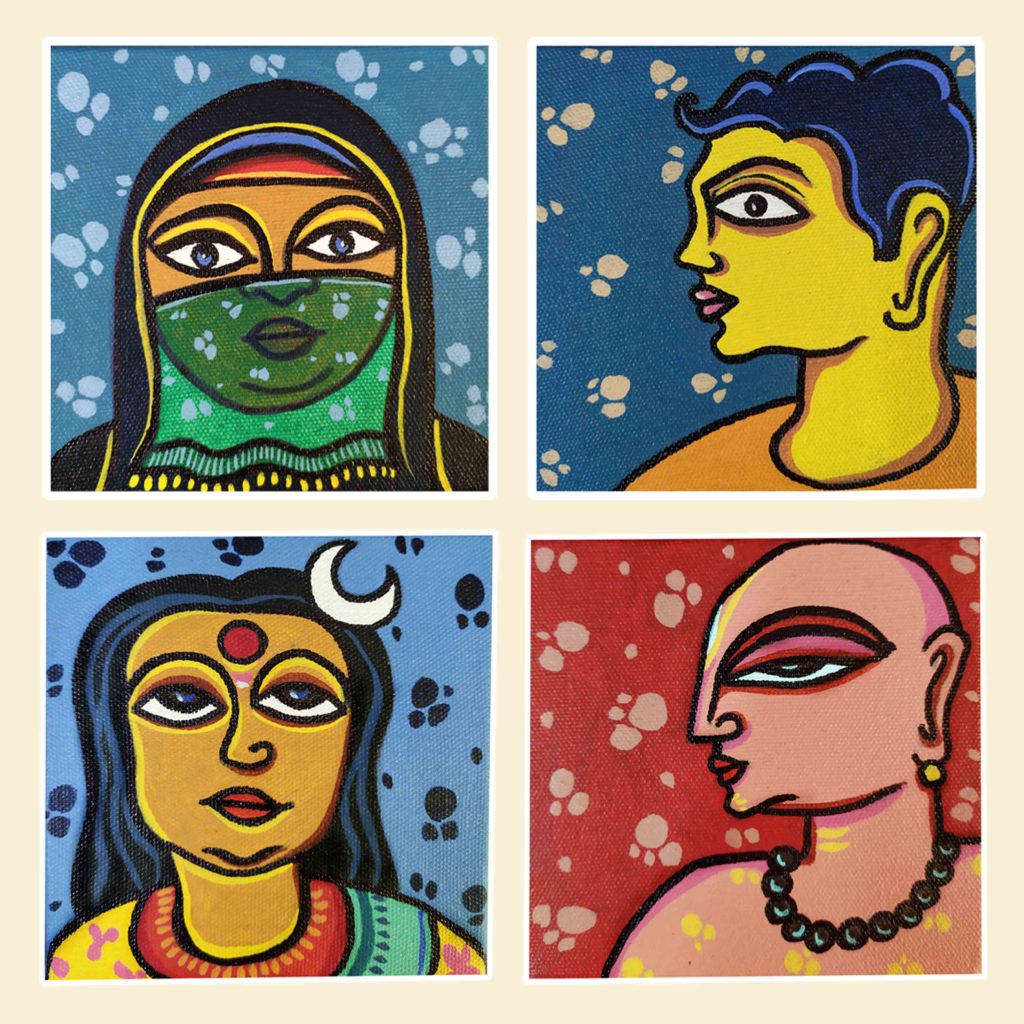 What's integral to the work of an artist?
An integral part of an artist's work is his viewpoint when it comes to contemporary issues, respect for his/her roots and traditions as well as consciously following and improvising them.
What role does the artist have in society?
An artist and his art have the power to make people sensitive, artistic and elegant which indirectly affects society. Which is why from the preliminary stage, art education is very important and it is necessary to make common people habituated to visualizing art. In that case, an artist has to play an additional role besides painting.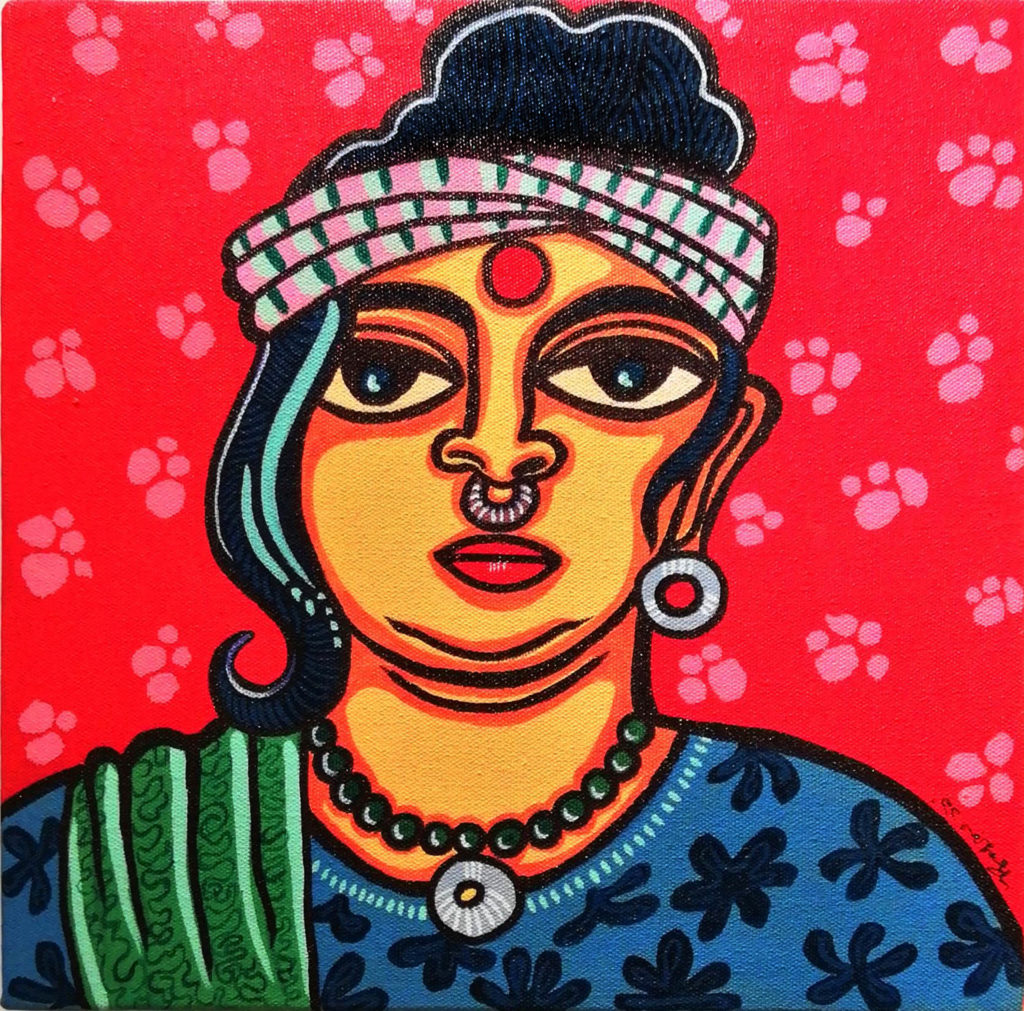 What art do you most identify with?
Bengal's traditional folk art, clothe based scroll painting (Patchitra) that is famous since a long time and is one with which common people can identify/relate themselves. I consider myself as an inheritor of such extensive and traditional folk art form.
What themes do you pursue?
The enriched folk art of the entire country along with Bengal in a contemporary background are the themes that I pursue.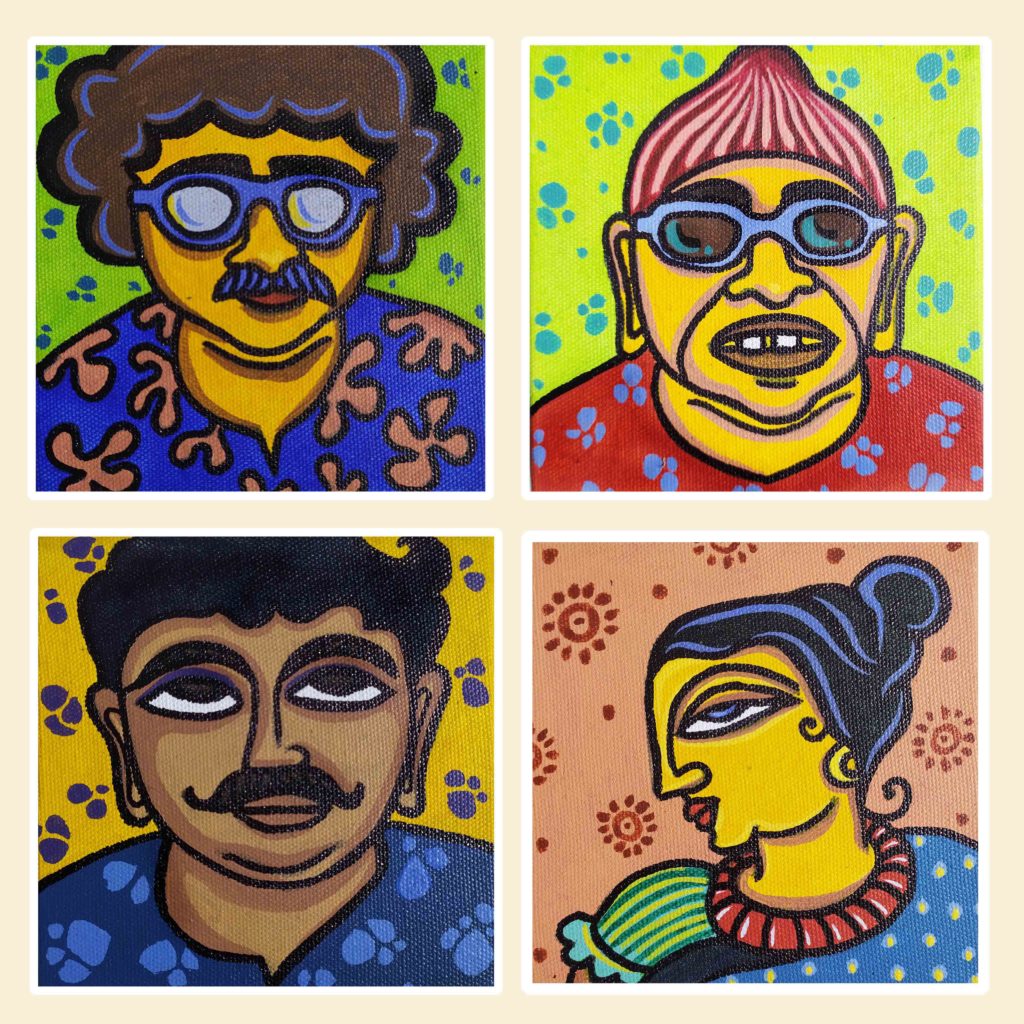 What's your favourite art work?
Jamini Roy, Nandalal Basu, Binod Bihari Mukhopadhyay, Ramananda Bandoyopadhyay, Laluprasad sau – I like each one of their fantastic artworks.
Describe a real-life situation that inspired you?
There is no such incident to mention specifically, but I always try to take lessons from all the failures, despairs, defeats and disgraces of my life. I enjoy the struggle, when mainstream artists try to demotivate me as I am a self taught artist, I have to fight and make my own space in this field, and this fight inspires me for the future.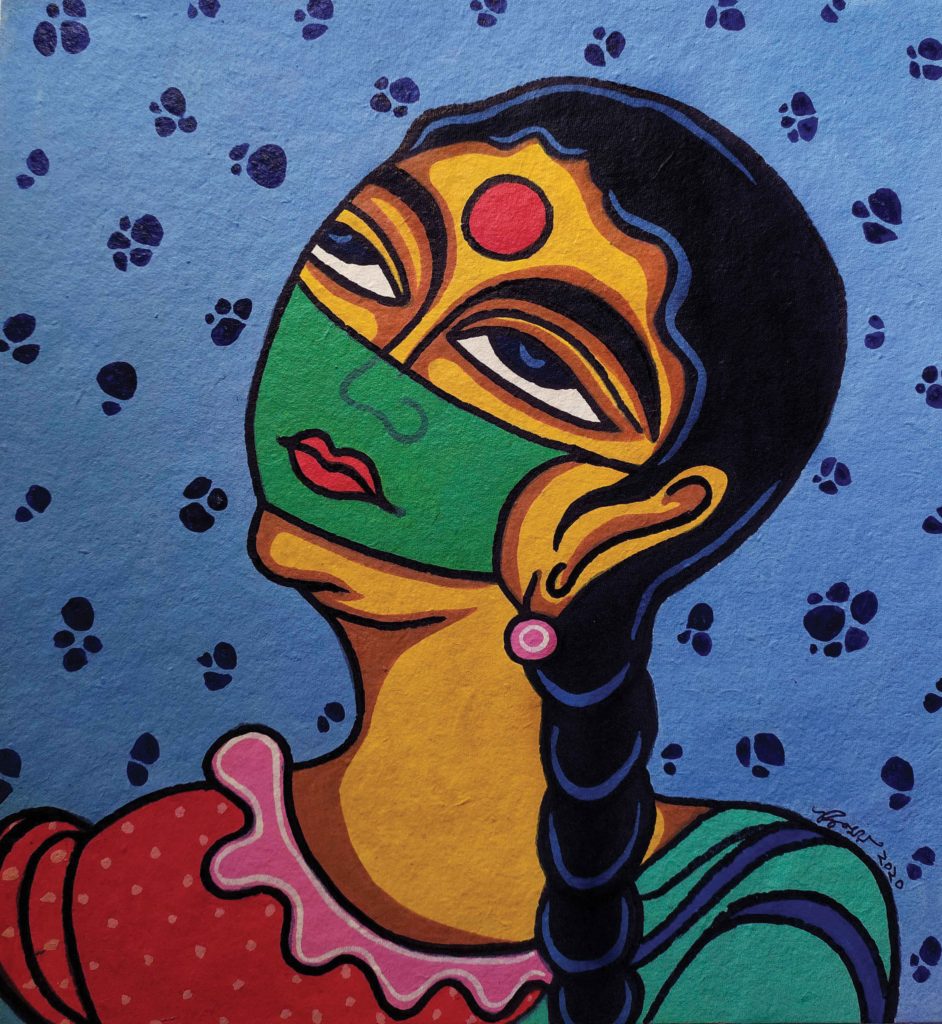 What jobs have you done other than being an artist?
I worked in an advertisement agency for a long time before I decided to enter the world of art.  I was also associated with event management. Apart from painting, presently I am into freelance work as a graphic designer and an illustrator.
Why art?
Apart from painting, I also had an interest towards classical music and writings. At one point of time I realized that all these activities can't be done together, I have to select/choose any one. Then I started questioning myself about what mattered most. I found that the answer was painting. That's why this is my ultimate choice.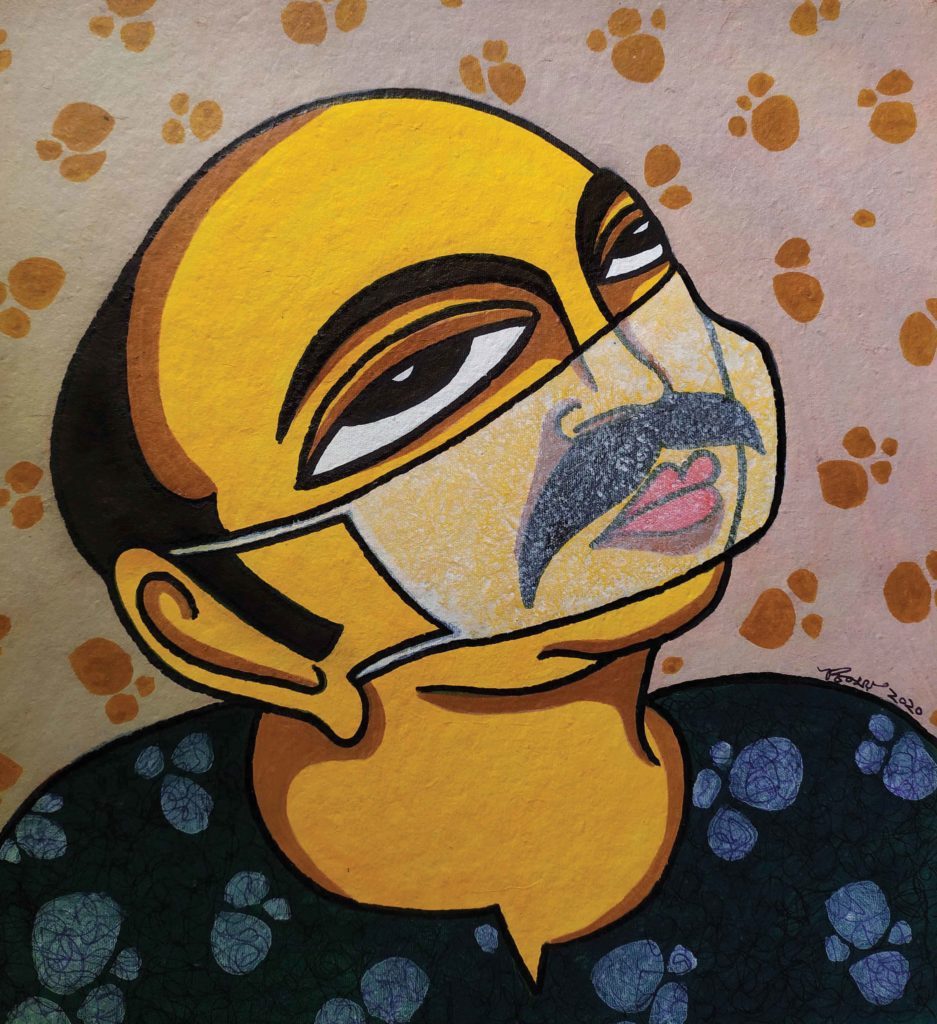 What is an artistic outlook on life?
Paintings are related to life, it can't be separated from life. An artist's artistry comes out from his life itself.
What memorable responses have you had to your work?
As my paintings have a flavour of folk art and depict contemporary issues, I always try to use bright colours and I always get appreciation from my viewers. In every exhibition most visitors and viewers liked my work very much.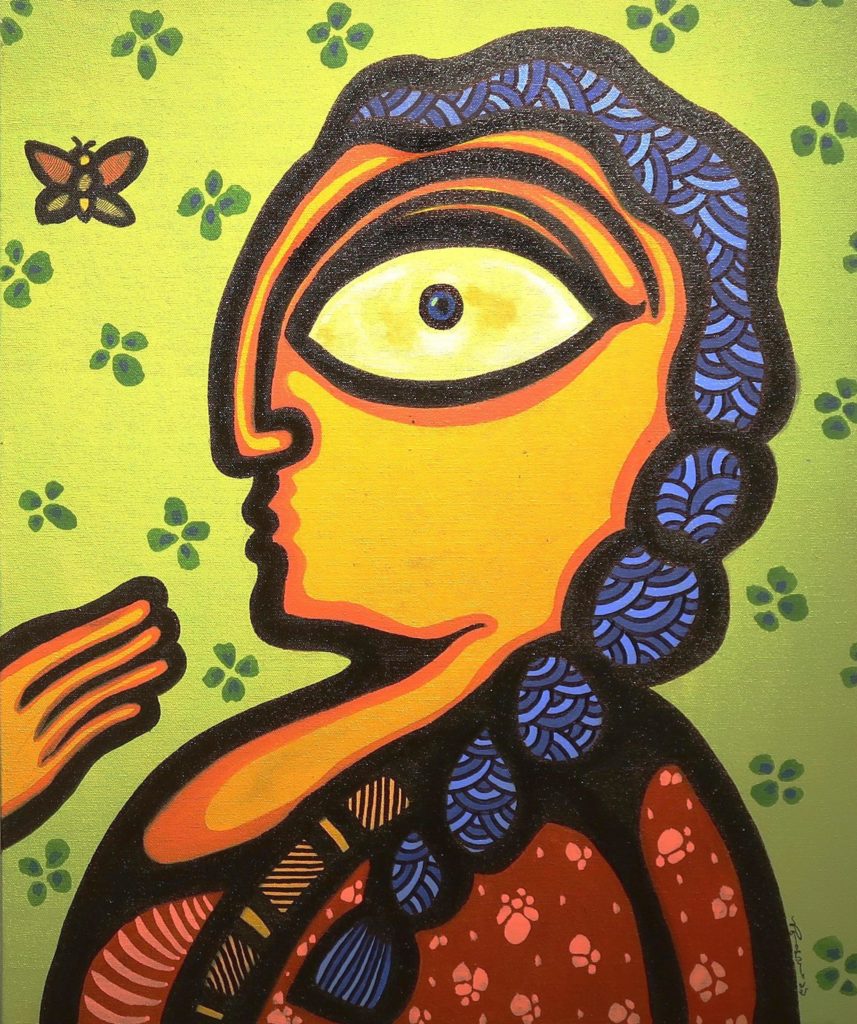 What food, drink, song inspires you?
Music always has a deep impact on my paintings; I consciously try to draw lyrical paintings. Especially Indian classical music and Rabindra Sangeet are my favourite companions while painting.
Is the artistic life lonely? What do you do to counteract it?
Yes, to enter in the depth of art and painting, the artist must be solitary. Cutting all ties from the surrounding world, he/she has to be immersed within himself. Only then the inner form merges with the outer form of the painting.  Rabindranath Tagore once wrote 'be lonely among the crowd', a creative person should be lonely, but this loneliness is not melancholic for him or her, it is very much enjoyable and productive.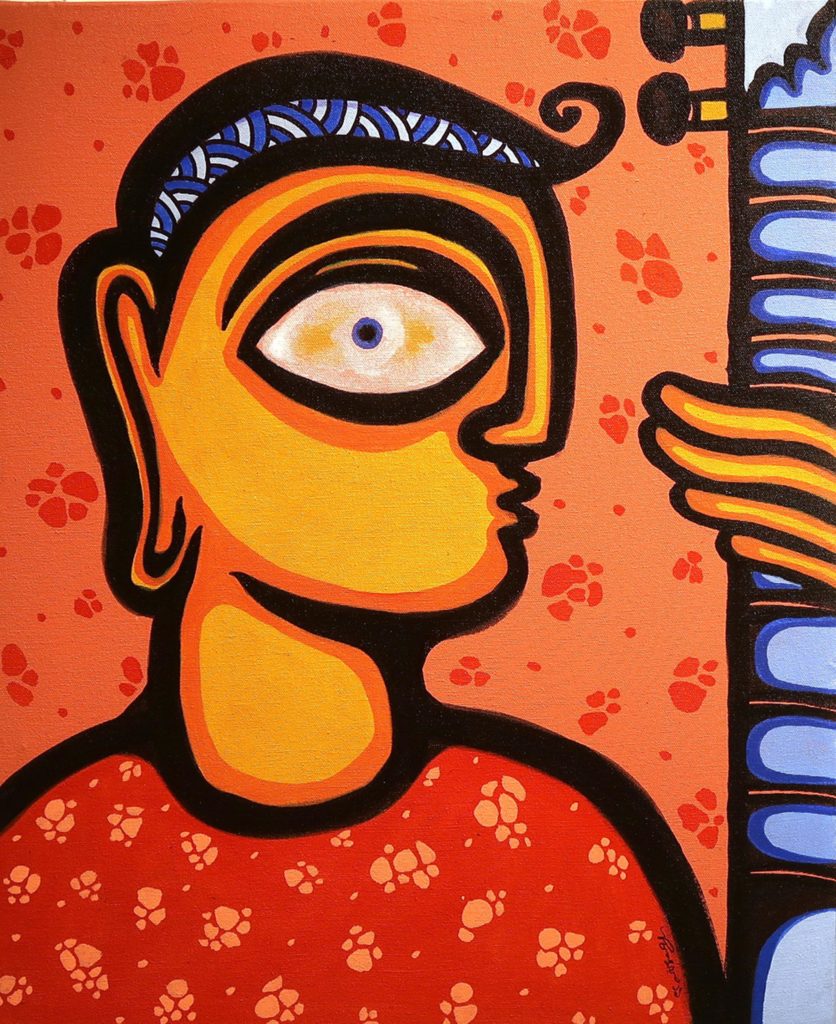 What do you dislike about the art world?
In our country, even now a rising artist has to face many difficulties;   there are no government facilities available for a self taught artist till now. They have to face many obstacles from mainstream artists, even mockers. I very much dislike this kind of undesired politics.
What do you dislike about your work?
Even now I am unable to represent the narrative form in my painting completely.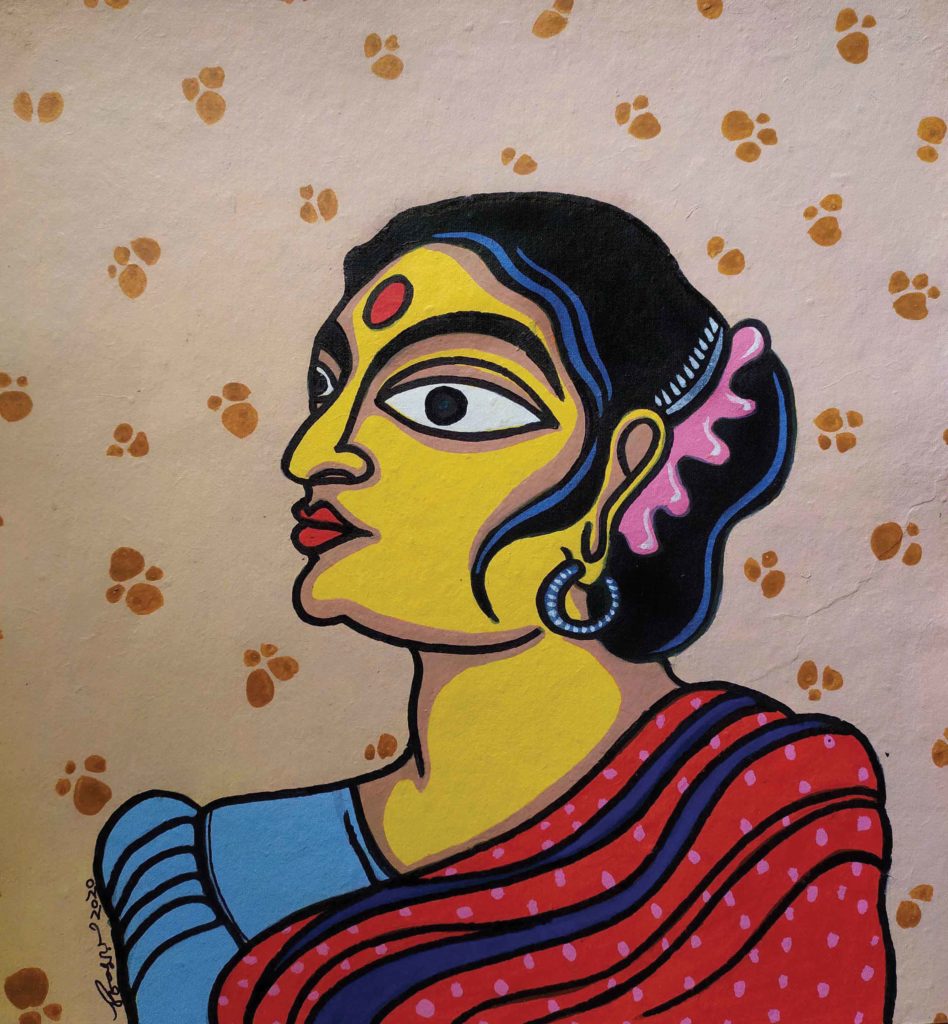 What do you like about your work?
I have always wanted to make my paintings simple and bright. The simplicity of my painting is the lifeline of my art world.  And that is what I am satisfied about.
Should art be funded? What role does art funding have?
Yes, especially in our country an artist still has to struggle a lot for his/her existence. The kind of patronage that is needed to do project-based artwork or thematic work is not available here, but it is very necessary to continue the process. If there is patronage, many more talented artists will come up in our country.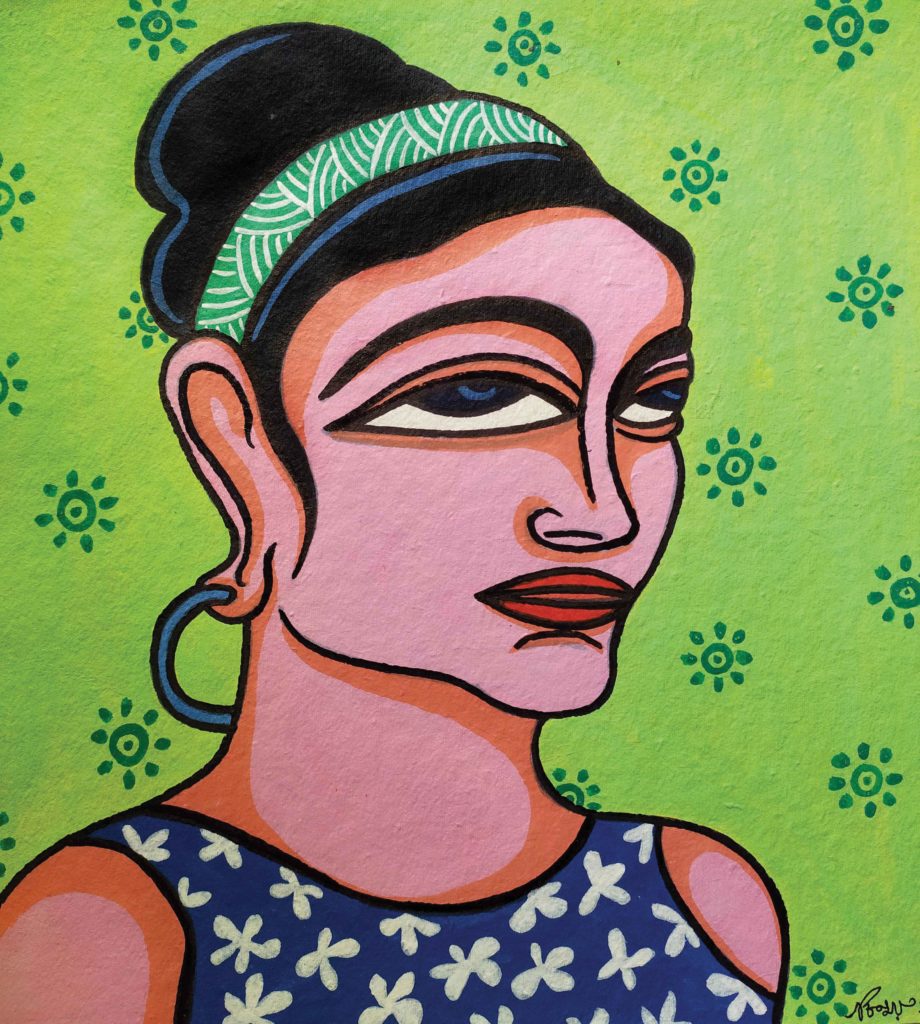 What is your dream project?
I don't like to work in isolation and always think of harmonizing among the folk artisans and the contemporary artists. I want to get involved in such a big project where artists from both streams can work together.
Name three artists you'd like to be compared to.
Jamini Roy, Nandalal Bose,Binod Bihari Mukhopadhyay,Ram Kinkar Beij are the artists I would like to be compared to.
Favourite or most inspirational place?
Santiniketan is my most inspirational place.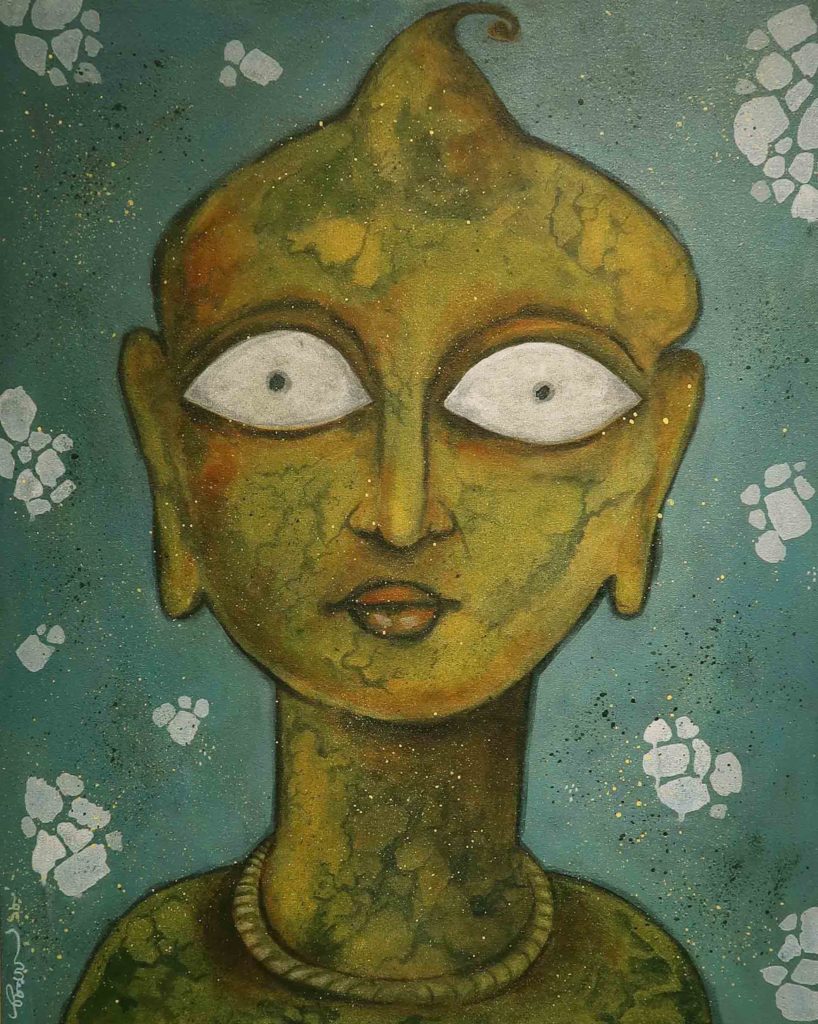 What's the best piece of advice you've been given?
'I don't draw what I see, I see what I draw' – Ganesh Haloi (senior eminent artist)
Professionally, what's your goal?
First of all, I want to do better and greater  works, and I want to learn more from folk artists, I have done a few projects with them, but I want to do some more.