Artist Chandraval Mukherjee was born on 23rd May 1974 in Chandernagore and is a graduate from the Government College of Art and Craft, Kolkata in 1996 in Indian Painting department. Later he opted for a post-graduation from Rabindrabharati University, Kolkata in 2000. Presently he is working as an Art and Craft teacher in South Point High School, Kolkata.
"I had worked as a field surveyor from 2005 -2006 in Indian National Trust of Art and culture. I also worked as a restoration assistant at Rabindrabharati Museum, Kolkata from 2004 to 2006. My never dying love and fascination for the myriad forms and colors of nature made me head on this journey of an artist leading me to my first solo exhibition at Institute de Chandernagore  way back in 1992 before I had even taken up art as a career," he reveals.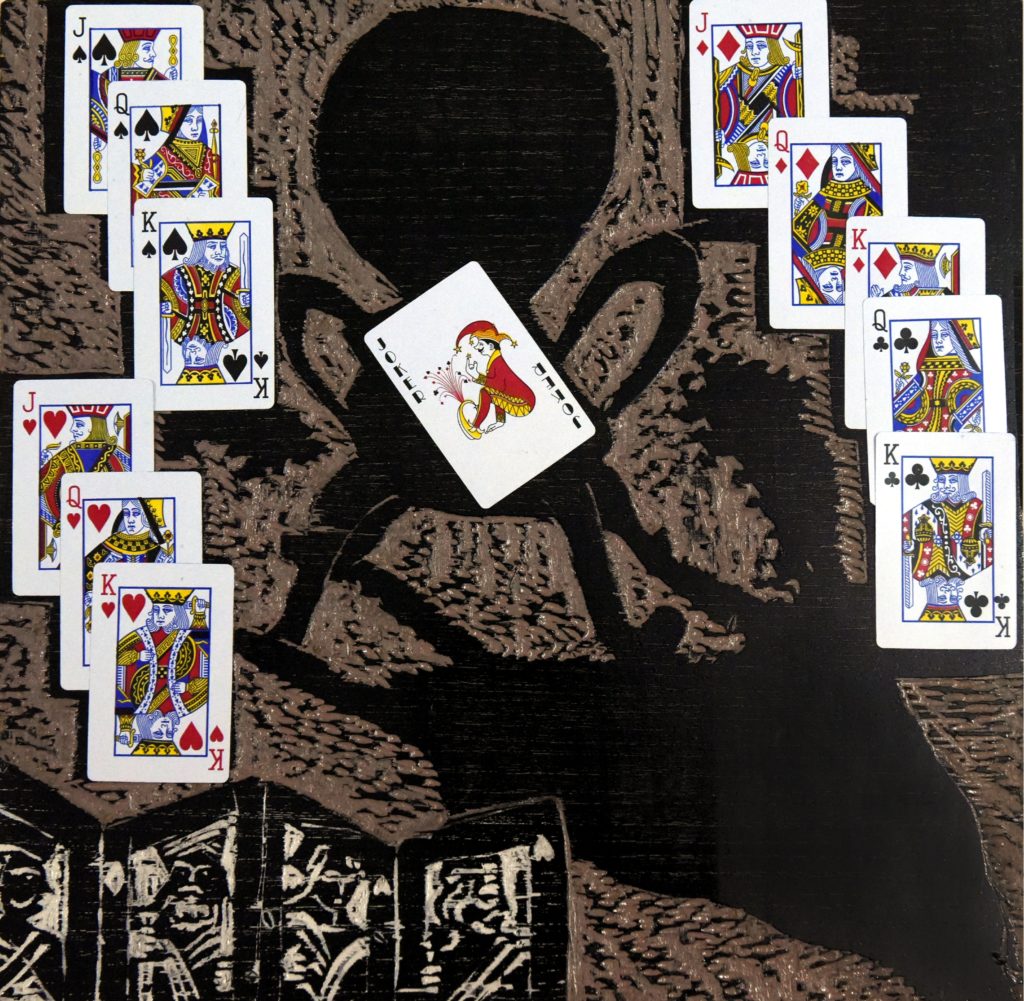 Parikraman at Academy of Fine Arts, Kolkata in 2013, was his second solo exhibition. Several works of artist Chandraval have been selected and put on show in many national level exhibitions like State Academy, AIFACS( Delhi), Calcutta Information Centre, Birla Academy of Art and culture, CIMA Art gallery, Kolkata.
What's your artistic background?
I was born and brought up in Chandannagore, which is a city, situated in the west bank of Hooghly River and in District Hooghly of West Bengal. My first tutelage, if I have to mention, has been under my mother. My mother has a keen sense of Fine Arts. I think, I have inherited this tendency from her and this has pushed me forward to take up this subject and make a career out of it. After my Matriculation Examination, I did my graduation in Indian Painting from Government College of Art and Craft, Kolkata and later did my Post Graduation from Rabindrabharati University, Kolkata under the Print Making department. Since then, I have been working as a professional artist.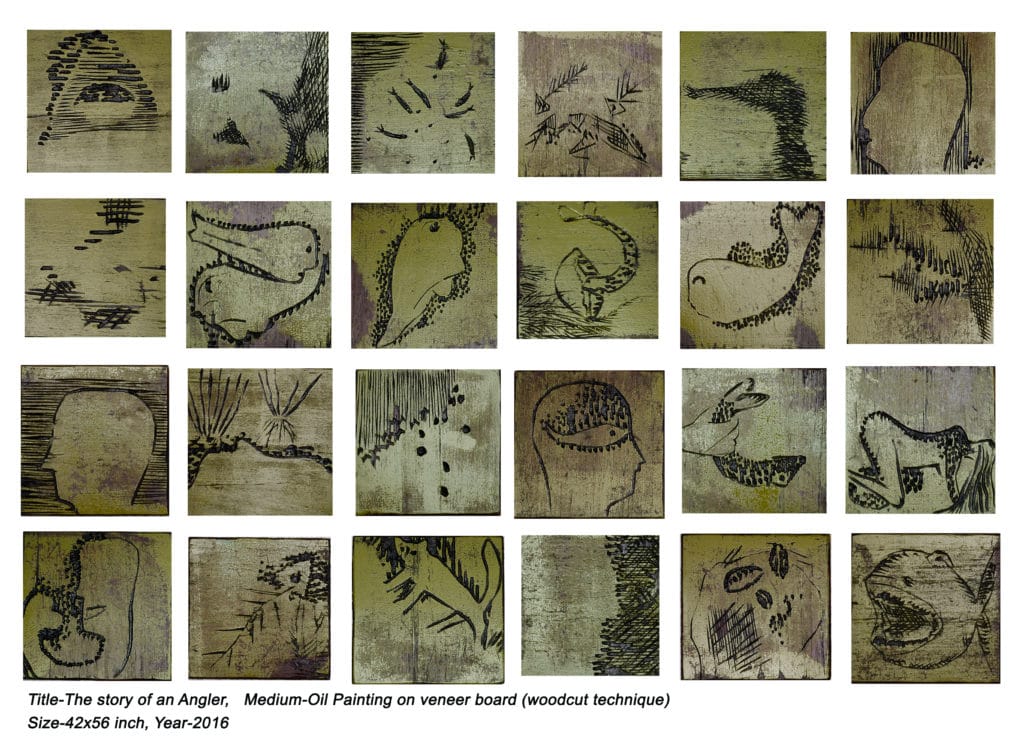 What's integral to the work of an artist?          
Fortunately or unfortunately, there are no institutions that can make an artist. An artist is born, never produced or made. The constant efforts of     making oneself better; gathering experience from different people, culture and the artist's perseverance are the ultimate requirements. This continuous practice, along with experience of several years slowly enables the artist to improve his work.
What role does the artist have in society?        
Just like science enables us to understand the natural processes through experiments, laws and observations, similarly, an artist too brings out the soul of a particular subject/object with his/her own observation, individual perspective in an easier way through visual arts.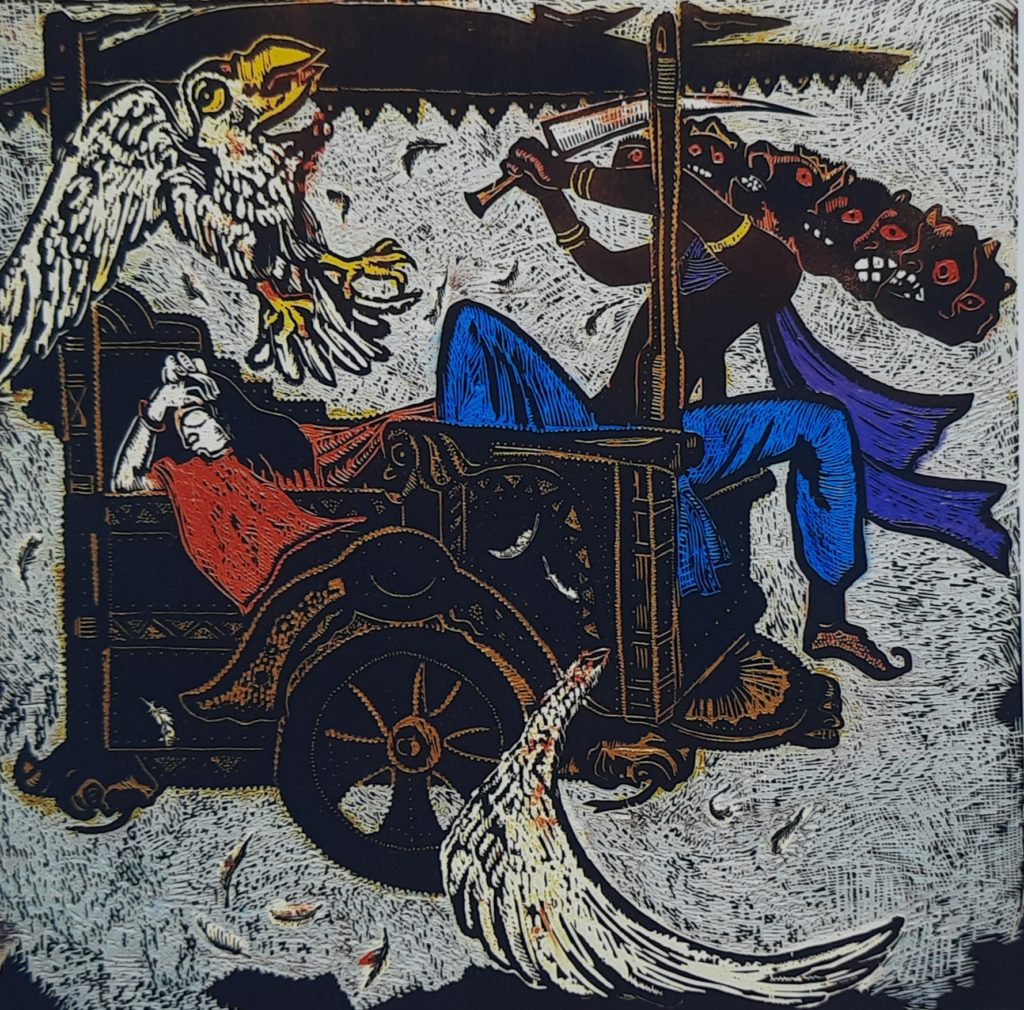 What art do you most identify with?        
First of all, art is very subjective. Secondly we have a treasure trove to explore from this huge accumulation of art throughout history. So it becomes difficult to choose a particular form of art. It is hard to tell what particularly has made a greater mark on me so as to leave its impact on my work.
What themes do you pursue?
I ponder upon the different forms and splendors of the natural world. The multifarious, zoomorphic and vegetative forms appear amazing to my perception.   The perspective keeps changing around us, it's not that I keep all of them in my mind, but certain changes illumine my imagination, which can never be explicitly expressed. I cannot disregard their silent gesture in my endeavor in creating forms.  Life itself and it's manifestation in this ever changing world provide me with a deep insight into forms .So the manifestation of bits and pieces of forms into the wide pictorial space or projecting a certain form to delve into other subjects are apparently the same in my work.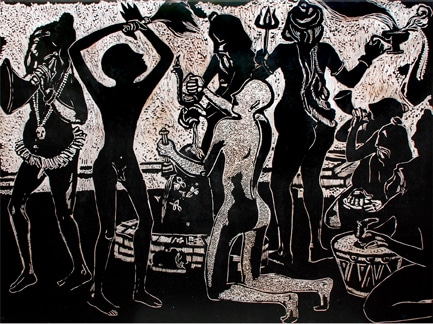 What is your favorite art work?      
The field of art is a huge mine of precious jewels. To choose one is certainly to bring down the other. I feel as an artist, it would be a little unethical to mention a particular one.
Describe as real life situation that inspired you?
I vividly remember a scene I came across while travelling by train .The first ray of morning sunlight fell over a pond. The pond was covered with net. A crane that was almost turned into a skeleton was stuck on that net. A shoal of fish was literally nibbling the beak of the dead crane. Later on, I etched an image titled 'The Trap'.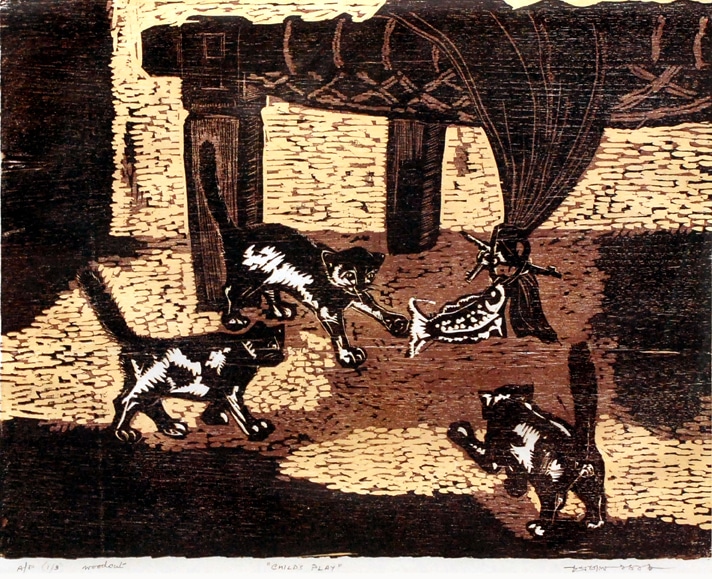 What jobs have you done other than being an artist?       
After completing my Post Graduation, I was working for 'Jorasanko Museum' as a trainee guide. Apart from the rich family history of the Tagores, they had a musical library too. I was mostly given assignments in the library after the curators found out my knack and love for music.
 Why art?      
I have found comfort in this specific form of visual arts. Secondarily, I am really thankful to God for providing me with a family who supported me in this throughout.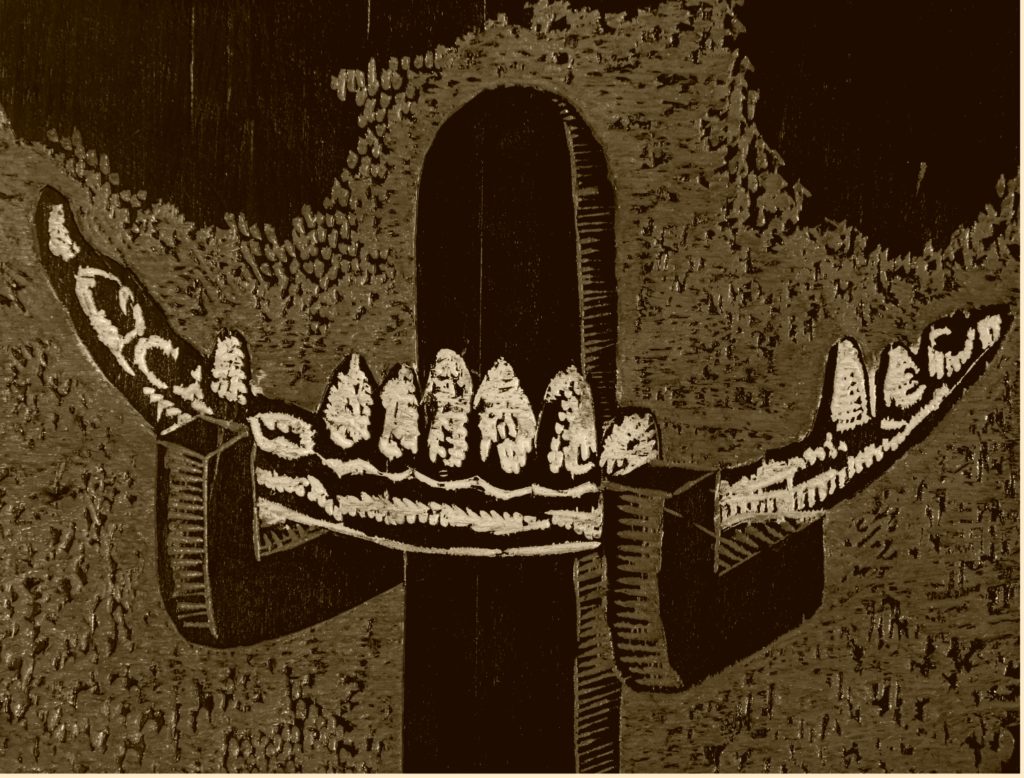 What is an artistic outlook on life?
An artist always tries to rediscover himself again and again. And hence, it is very necessary as an artist to take inspiration from our day to day life. I try to bring out a positive side from each and every situation and create something optimistic out of it amidst all negativity. I believe this not only increases my senses as an artist but also makes me a better human being.
What memorable responses have you had to your work?
Being an artist, I obviously have come across different medium of artwork as I have already mentioned. But few years ago, I had to complete the ritual of 'Chokkhu Daan' which means painting the eyes to the Durga idol, at someone's house, as the actual artist was not available. That moment is something I will cherish forever.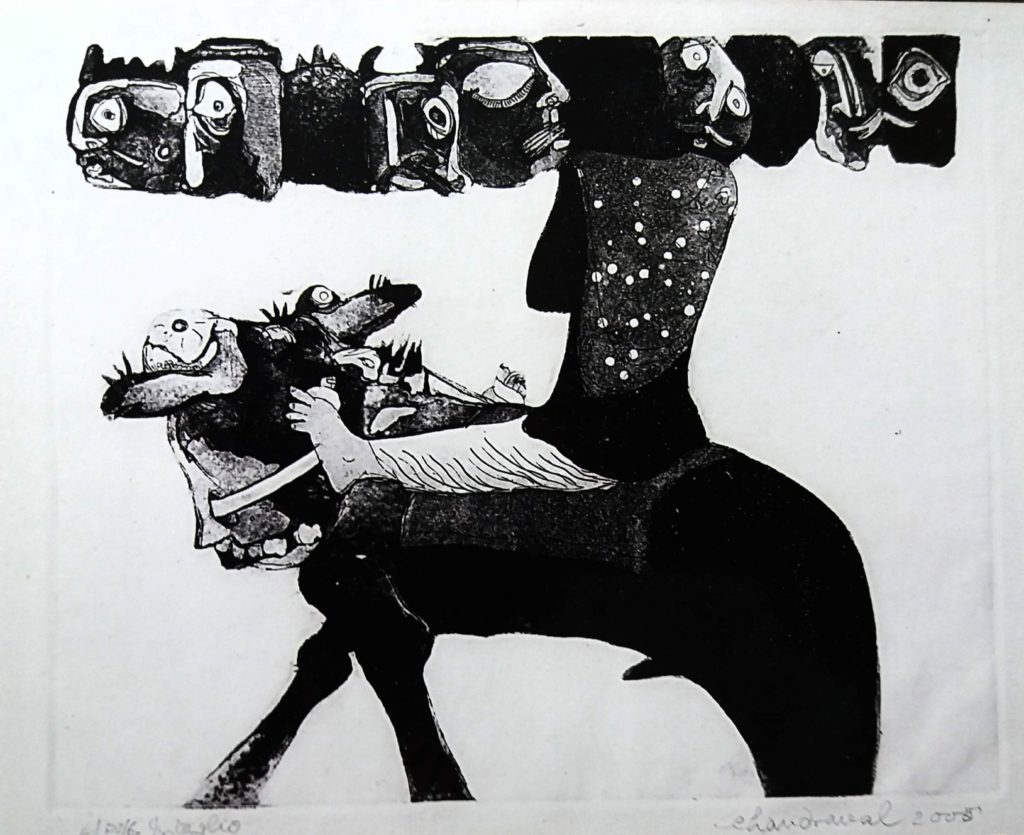 What food, drink, song inspires you?
I take my inspiration from Indian Classical Music, Bengali Songs and definitely Tagore songs. I really love to have my home cooked food in a very simple manner. If I have to mention my favorite international cuisine, it has to be Chinese. Apart from that, I am always open to good food and drinks.
Is the artistic life lonely?
What do you do to counteract it?  The work of a visual artist is something which requires a lot of attention and concentration. While you are at your creative pursuit you don't feel lonely, but, yes definitely to create something immortal you need to welcome that loneliness which I thoroughly enjoy.
What do you dislike about the art world?   
We live in a society which is 'Tech-oriented' and hence most of the time art is misinterpreted. This is not something which should be theory-oriented or informed too much by technologically. Unfortunately, due to such mess even the audience is misguided or misled, which I feel bad about.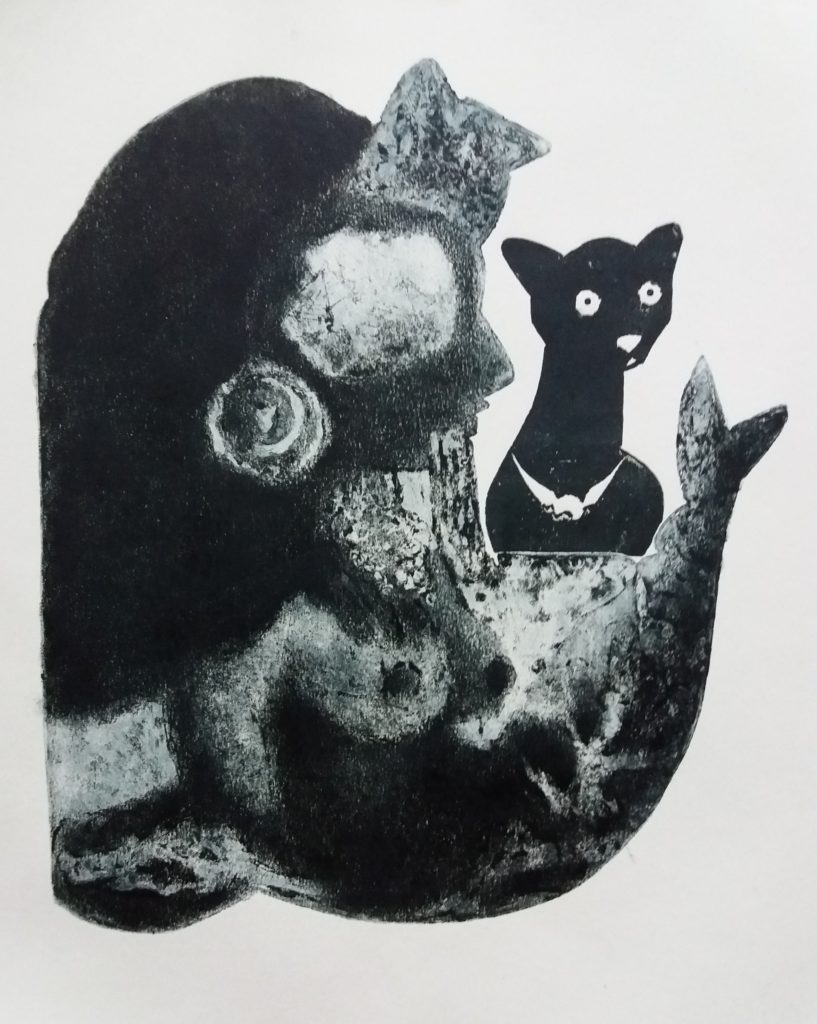 What do you dislike about your work?    
Excess craftsmanship brings down the aesthetic quality of the creation. So, in my opinion, repetition of such craftsmanship should be avoided as I myself always try to do.
What do you like about your work?         
I try to create innovative work. Replication or copying of a creation is something I am totally against.
Should art be funded?   
If we consider the current scenario, you have to fund 'art' to make sure it's alive.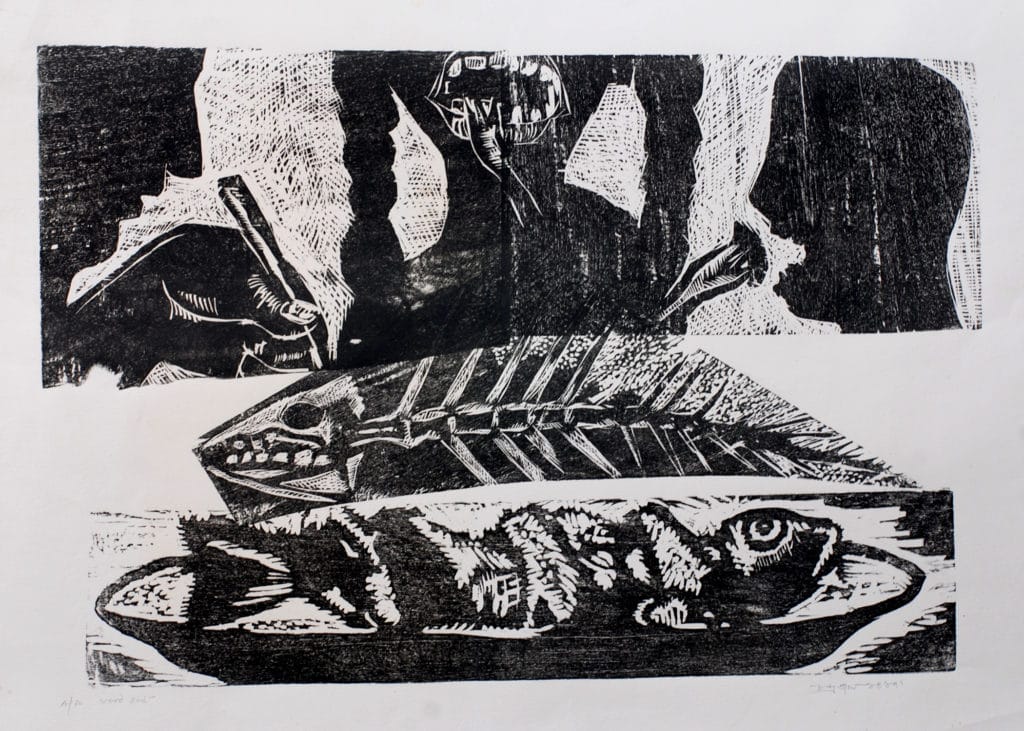 What role does art funding have?
It is definitely an artist's interest to create something of his own, but if it's a project, where a lot of artists are putting in their efforts, handwork and innovation, of course funding is required.
What is your dream project? 
For the last few years, I have been exploring a new medium as well as a technique; I have applied Intaglio Oil painting and woodcut technique on veneer board. I successfully created and exhibited some of my works. I enriched this medium and I developed the techniques of printing on silk in woodcut and the Intaglio medium as well. In near future, I want to explore and develop simultaneously this particular medium.
Name three artists you'd like to be compared to?    
Although it's very difficult to mention few because of the level of greatness artists have shown over the years, I have respect and gratitude for all but I would not like to be compared to any one in particular.
What's the best piece of advice you have been given?      
In the visual arts fields, different ways and doctrines exist. One should choose any one doctrine or way as suits his/her sensibility. So, to bring out the best you have to constantly push yourself forward to make yourself grow.
Professionally, what's your goal?
My only aim till the time I am alive is going to be to keep the artistic exploration in me alive and definitely developing in my artistic sense and skills.
Future plans.
I definitely want to exhibit my artwork throughout India and abroad and also want to witness the work of other National and International artists. Basically I want the mutual exchange of the artistic culture of various countries.