Ashish Bhasin heads the culinary operations at The Leela Ambience Gurugram Hotel & Residences. Ashish comes with 19 glorious years of comprehensive experience in kitchens of world-class restaurants. A culinary innovator known for producing delectable delights, Chef Ashish has worked in The Oberoi Hotel-New Delhi, The Oberoi Rajvilas-Jaipur, Trident-Udaipur, Trident-Bandra Kurla Mumbai and also at the picturesque, award winning and luxurious hotel, The Oberoi Sahl Hasheesh, Red Sea Egypt. Chef Ashish holds a Diploma in Hotel Management from the Institute of Hotel Management, PUSA, New Delhi and has been trained under The Hotel Operations Programme from the Taj Group. He has an undying passion for food and flawless service. He is also an expert in staff training/people development/supervision, creative menu development & research, service and market expansion and team building. Chef Ashish has the ability to lead multi-outlets, fine dining as well as high volume operations and is committed in creating memorable dining experiences. His passion and creativity reflects in the accolades he has won over the years. He was awarded the Silver Hat by Indian Culinary Forum as the Best Chef in the country in 2018. When he is at home, Chef Ashish is busy trying out new recipes with his daughter or he is researching about lost cuisines, indigenous ingredients and delving into how foreign influences added on to our cuisines.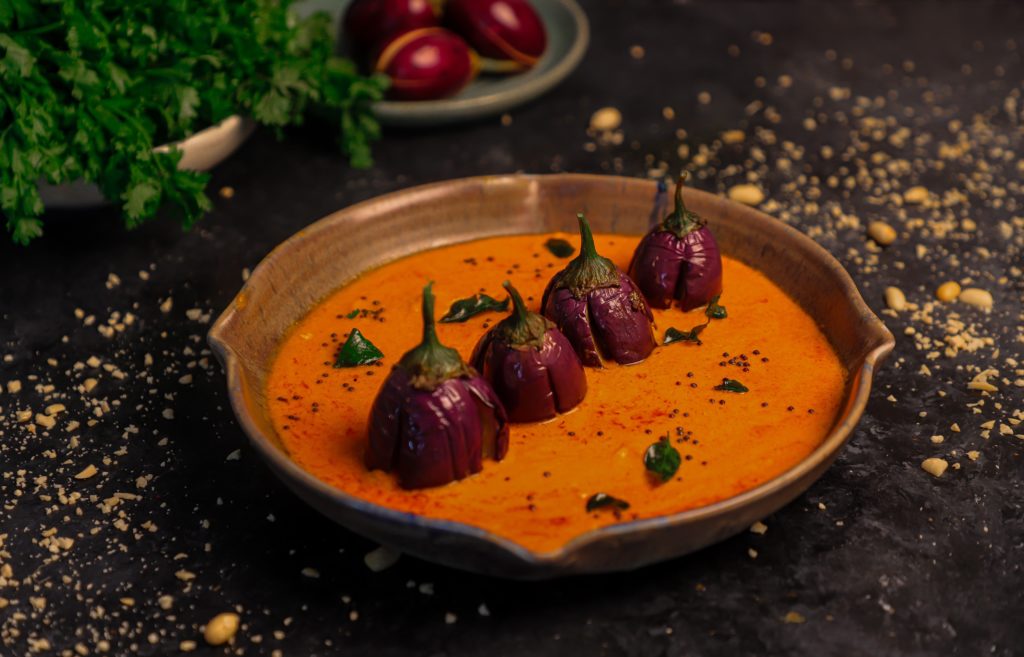 What exactly is vegan cooking and how do you go about it?
 Vegan cooking is a style of cooking where we don't use any animal or animal product, not even ingredients like yogurt and ghee. We have an experienced team that understands vegan cooking and is capable of creating delicious, varied and a memorable vegan experience.
 Vegan cooking/ vegan restaurants; how easy/difficult it is; what are your previous experiences with it. What is the secret of a good vegan kitchen? What about the suppliers, are there enough in India currently and easily accessible?
Cooking vegan food is not difficult in India as our cuisine is known for ample vegetarian offerings. We just need to ensure that we don't use butter, ghee, milk and yogurt. These ingredients can easily be substituted with various oils, hydrogenated fats, and non-dairy milk options. I try to go state wise and first figure out the unique dishes. Then try to find ingredients which can come close to the real dish in terms of texture, colour and flavour. I not only retain the initial textures, but also think that by using various cooking techniques can we achieve the desired texture? For example, I am a big fan of galawat ke kebab for which I wanted to create a vegetable version. I found two vegetarian substitutes for meat – Mushroom and Nadru (lotus stem) which have quite earthy tastes. But the texture of Nadru is very hard as compared to Lamb so we braised it well to make it really soft then followed the same process and the spices used in Galawat and the final product was delicious.
In a Similar way, while studying the flavours of Chicken Chettinad which is a spicy dish we thought of Zimikand (yam). Though the gravy is spicy, but chicken in itself is a neutral meat and the taste as well is not too strong, with an aroma of it's own and hence we selected zimikand, a rustic root vegetable with neutral taste to compliment Chettinad flavours and become the choice of dish for vegetarian guests. Aubergine was my choice of ingredient to replace fish in Malabari curry as aubergine is soft and absorbs flavours very well and also compliments sour flavours well like fish. Kathal (jackfruit) is always my first choice to replace lamb.  The texture, the look and feel I think is just perfect. Kathal (jackfruit) biryani is the most common version and have seen this at many places.
Being a Rajasthani by origin, laal maas and jungle maas are my all time favourites. Both these dishes require elaborate and lengthy cooking. Soya for me was a perfect substitute as it has a bit of meaty texture, absorbs flavour well and can withstand long cooking and makes me happy to create a vegetarian version of my favourite dish. Secret of vegan or any kitchen is the same, respect ingredients, cook from your heart and be creative. From suppliers point of view, we don't face many challenges.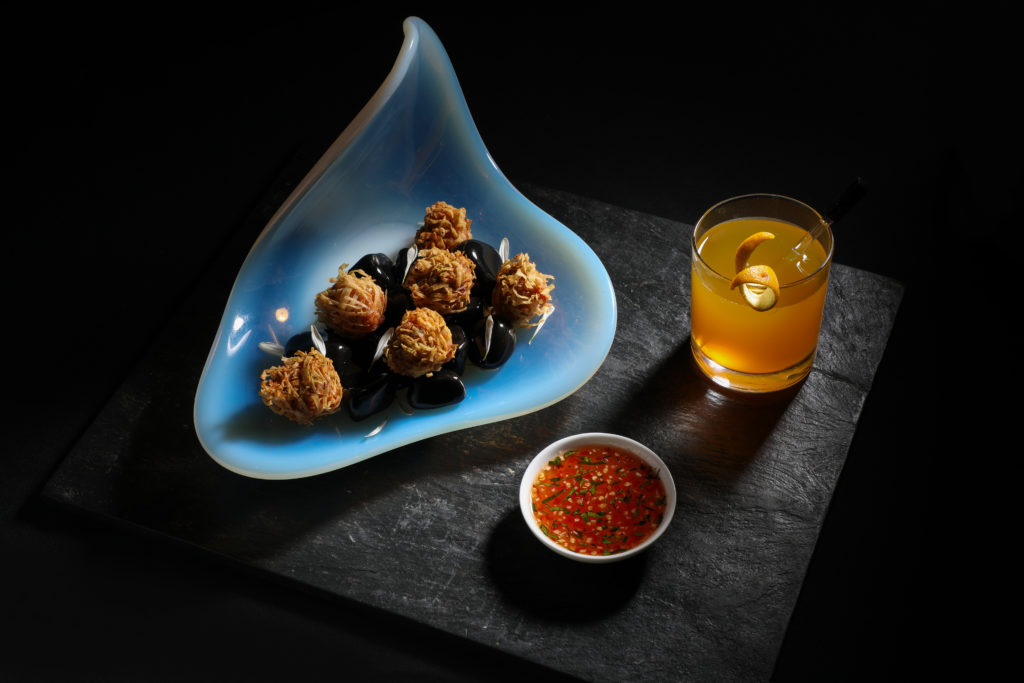 Have you ever worked with meat substitutes? If yes, what are the pro and cons.
I have used many meat substitutes; in fact I think creating vegetarian dishes require more skill and creativity.  Substituting a non vegetarian ingredient with plant based substitute and giving a vegetarian avatar has always fascinated me. I feel I am playing with ingredients. The challenge is we can't keep them 100 % same as we need to balance a bit to ensure the taste and texture, but I think that's the fun part.
How can restaurants/ hotels/ chefs communicate the approach of innovative sustainable plant-based food/ food chains to others?
Online and offline both approaches can be taken.
Word of mouth is a great marketing tool and also it goes with certain percentage of trust
Adding vegetarian or vegan menus to the menu: what is the trend/experience with this?
 Vegetarianism and Veganism both are on rise. More and more people are moving to Plant based proteins. Move is not rapid, but it's happening and as there is a school of thought saying vegetarian food is healthy, more and more people are taking up this for health reasons too.
What are the challenges for chefs/restaurants with an increasing demand for vegetarian or vegan menus?
I don't think this is a challenge in India; just the takers are not many. But the way numbers are increasing we may have enough demand for this soon.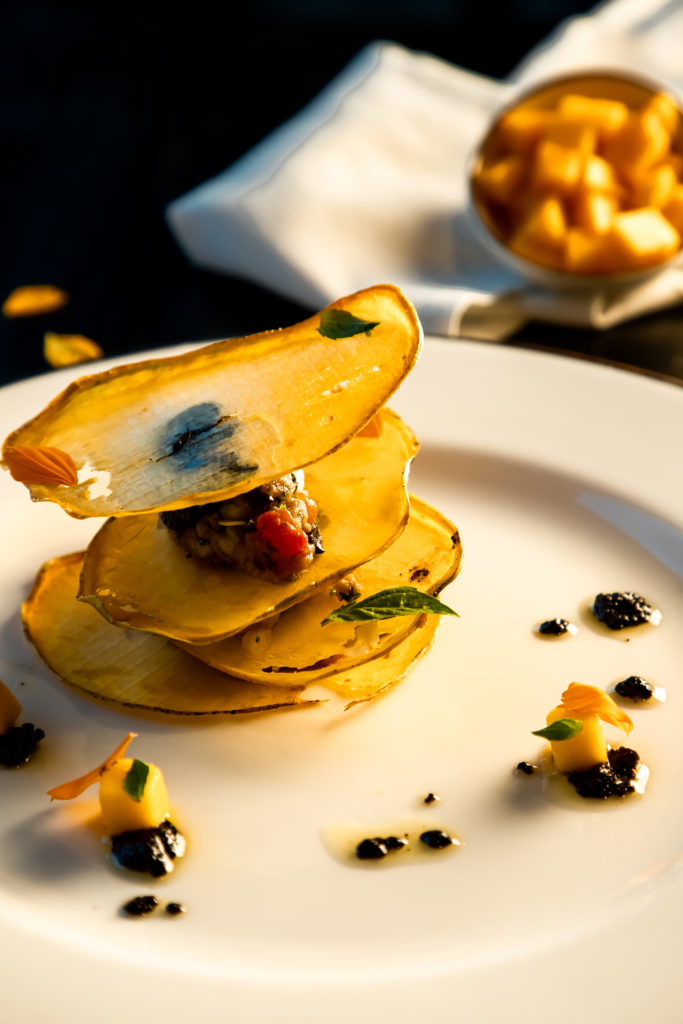 Tell us about your two most popular preparations in line with this concept (sustainability). How does it help local farmers/suppliers?
What we call sustainability was the matter of survival in remote areas and villages. I am from Rajasthan and seen that people use a lot of stuff what we commonly throw such as watermelon flesh, banana peel etc.  Literally nothing was thrown and people used to find a way to consume everything. What they couldn't consume, was offered to cattle. In today's world, Chefs are adopting local flavours and local produce in their cuisine. This is helping chefs to save on costs and helping farmers to earn more. Also Chefs are trying to work with farmers and ensuring they get better, fresher products and the money, instead of service providers reaching the farmer who is putting real efforts to produce the ingredient. This will motivate farmers to put in extra effort and produce better.
 For a long time India had more vegetarians as compared to those who ate non vegetarian food, do you think we are going back to the previous times where more people are now advocating vegetarianism? What is the reason for this change and how will it impact the food that we eat and you serve in hotels?
 I agree with your thought and the reason for this is health awareness, religious belief, awareness about the effect on environment due to the consumption of meat, more and more organisations are preaching and sharing benefits of vegetarianism. Social media and other platforms are helping people to trust vegetarianism and change their habits.
Please tell us more about the concept of zero wastage and how you have contributed to it so far. Does this put pressure on your budgets?
Zero wastage is a concept, and we are trying our best to achieve it by adopting various methods and processes like:
We are keeping basic preparation ready but finishing as and when required.
Our production for buffet is minimal and buffet ware used is very small. Chefs are churning dishes as and when required. This helps in ensuring that we don't over produce, helps in reducing waste, saving cost and also helps in ensuring that we always provide freshest of food to our guests on buffets too.
Before processing we wash, so trimmings and peels can be used too
We have a usable container in each section where we keep our usable items and the same is used in making stocks etc
Tell us about the concept of 'farm to fork' and how it helps to promote the idea of sustainability and good health. How do you think we can create awareness amongst more chefs and restaurants and hotels so that they contribute to this initiative?
It's a great idea. In this concept everyone is a winner. Farmers are saved from brokers; restaurant and hotels get better quality products and guests get better and tasty food. This overall helps the world by reducing carbon foot print as most of the items used are locally sourced. It's just that working individually and in small pockets won't help much. We need to work together with a common goal. Chefs can form a group and reach out to farmers, gain their trust and ensure we support them in all possible ways.