Artist Aparneet is based in Chandigarh (India). Having graduated from LSR she went onto pursue her passion in Fine Arts from Visva Bharati, Shantiniketan. She completed her Masters in painting from College of Art, Chandigarh. In 2012 she held her debut exhibition at the Visual Arts Gallery, Habitat Centre, New Delhi. Soon after this she moved to the United States of America, where one of her paintings was acquired by the Columbus Museum of Art. She got her certification from MOMA (Museum of Modern Art) in Art and Interactive Strategies in the year 2015 and now employs various such methodologies with her young students.
In order to understand the core of Aparneet's art practice, one needs to understand a very significant aspect running through all her works, that of a landscape. The landscape itself can be divided into three parts:
Internal Landscape
External Landscape
The Landscape itself
The Internal Landscape is usually a depiction of her own personal narrative. These works are more in ward looking (subconscious) and their message more direct; in execution they are stark with a lot of use of white and black.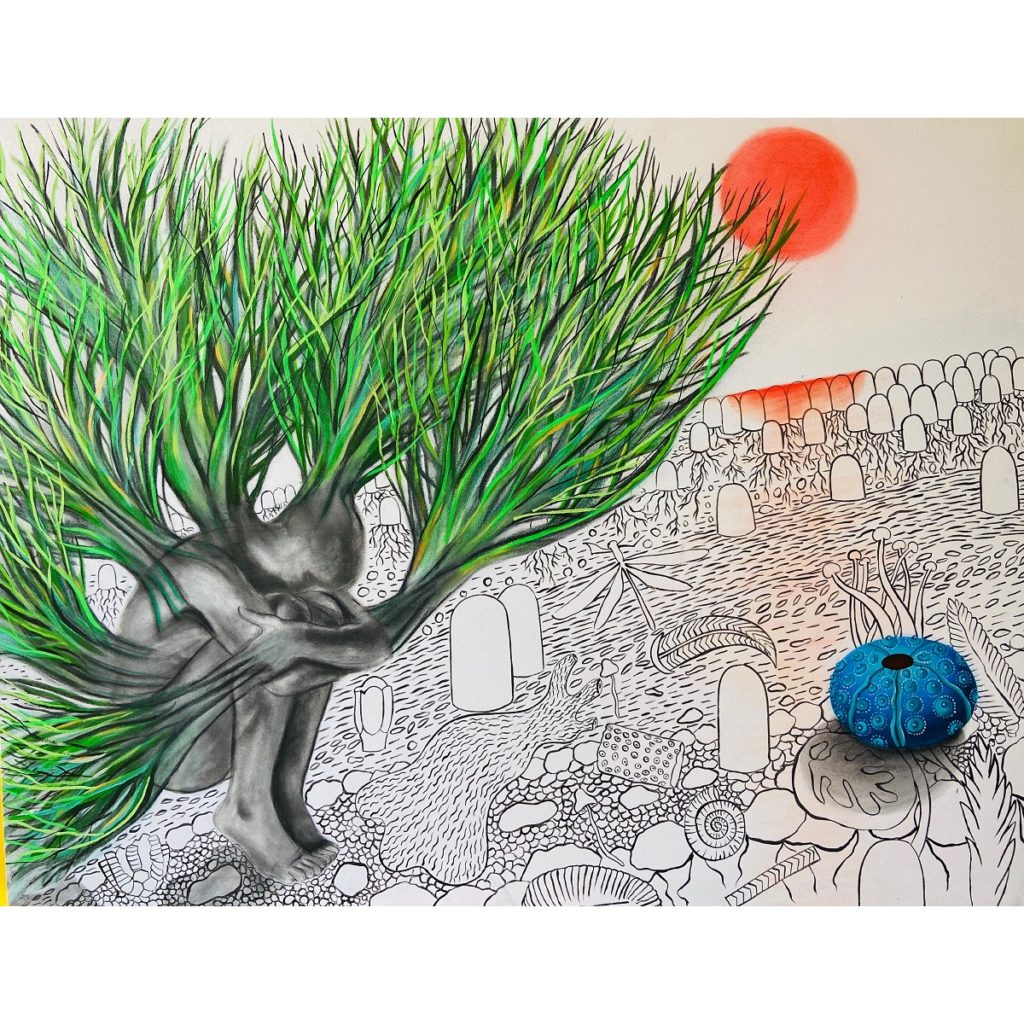 Subsequently, a transition takes place and another kind of landscape emerges. In this External Landscape, the fragmentation becomes a little less obvious and the paintings acquire layers. There is a shift from black and white to greys, the dialogue is now indirect, and the message too becomes more interpretive. The use of animals is symbolic. This landscape is made up of layers of various components such as fossils, corals, diatoms, scientific diagrams and other organic and metamorphic forms, as well as textures, developed as an outcome of 21st Century where information is abundant and scientific and technological advance, immense. In this context of the global, urban space man is far from nature. Yet his primordial instinct strives to make sense of his existence. Nature becomes memory.
Soon the landscape attains its own form and character. It even emerges out of the 2d surface at times and comes out as the 'Wasteland' or manifests itself as a part of other narratives. These narratives can be whimsical, they can be about urbanity and the idiosyncrasies that come with travel, social media and search for a happy memory.
By doing so, the artist does not search for truth or a consistent singularity of thought, but delves into structures embedded deep in the human mind. In 2019 Aparneet was awarded the Sohan Qadri Fellowship by Punjab Lalit Kala Academy for her art practice. She currently enjoys creating her artwork from her home in Chandigarh.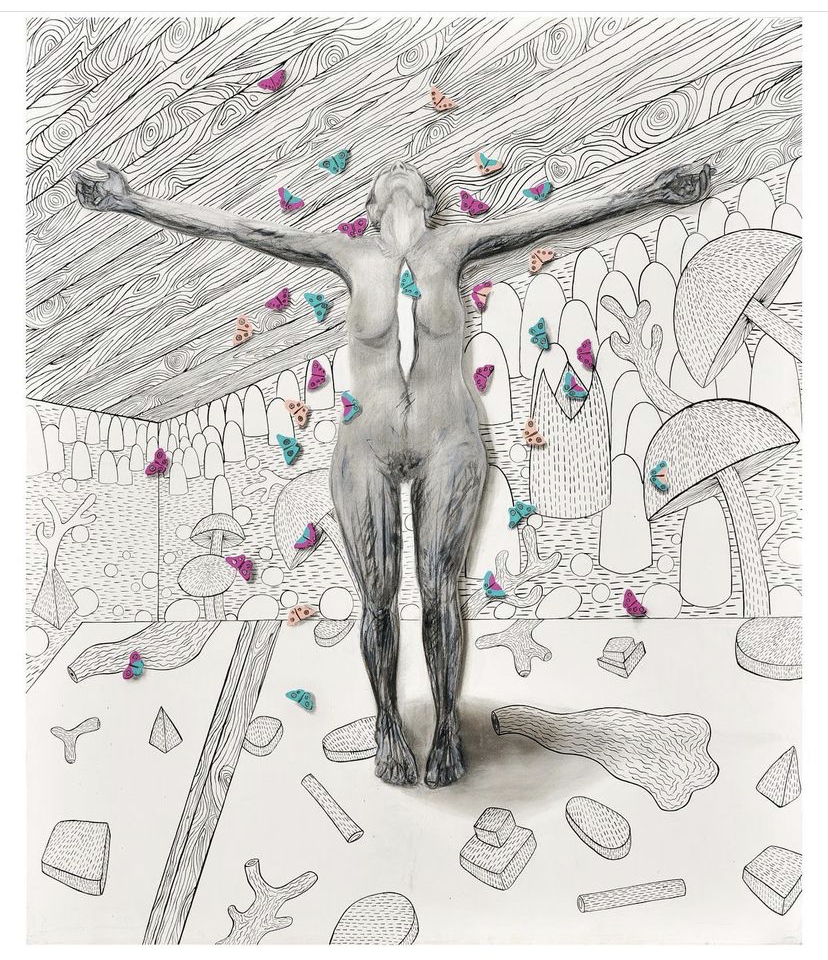 What's your artistic background?
I have a Bachelors in Fine Arts (Painting) from Visva Bharati, Shantiniketan, and Masters from College of Art, Chandigarh.
What's integral to the work of an artist?
I think that an artist must keep his/her mind open and be ever ready to learn and evolve. This would translate to acquiring a unique perspective that conveys a distinct narrative.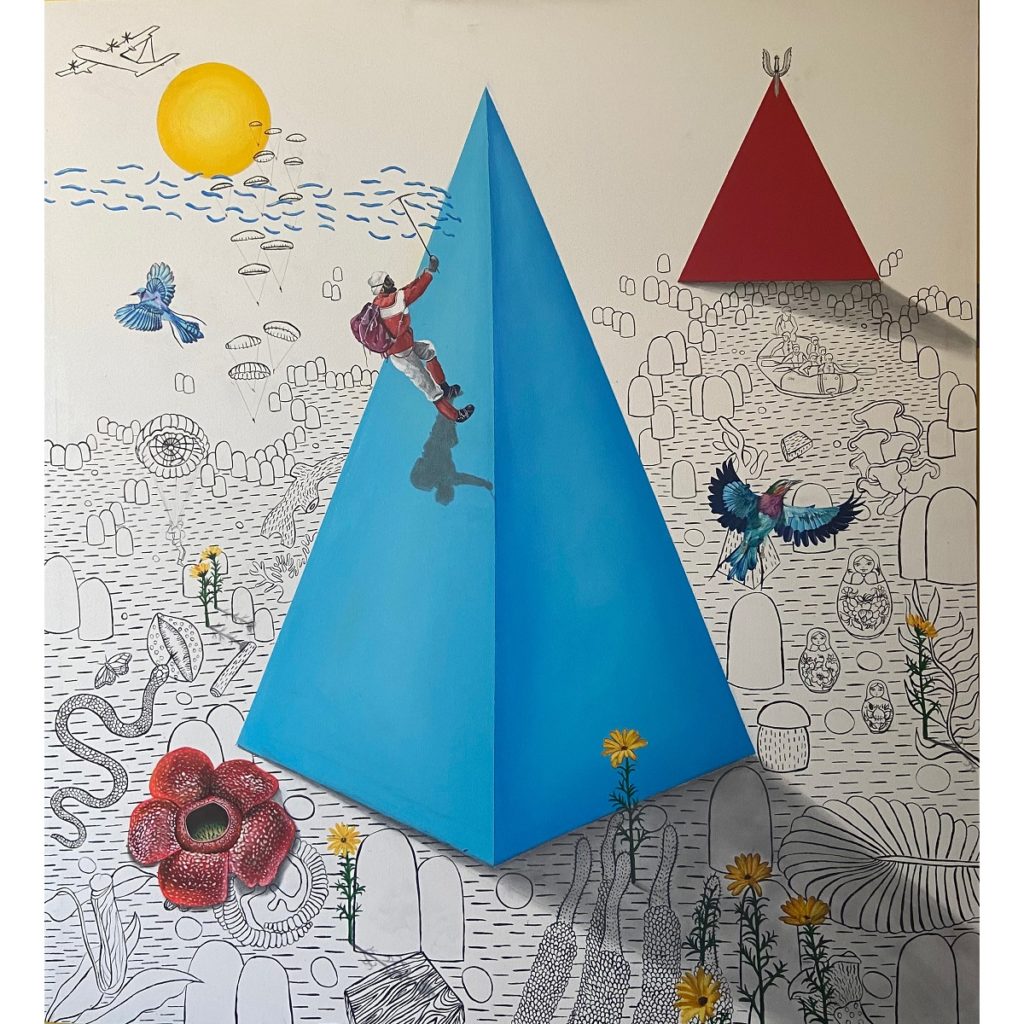 What role does the artist have in society?
An artist's role in the society is to be able to connect with people and reflect upon the changing times and tides. The artist through their artwork can inspire people and to make them stop in their tracks to think, process and perhaps change. Artists often convey serious messages through their own experiences, often echoing the cries and passions of their generation/times.
What art do you most identify with?
I identify with art that connects with the viewer at an emotional level. The inner journey is extremely important to me.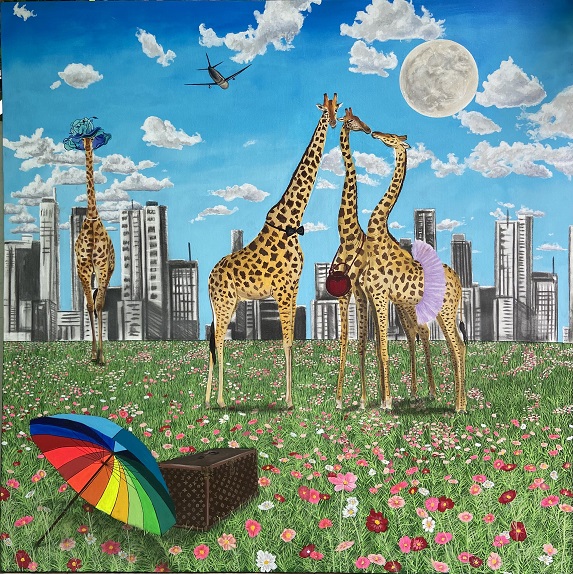 What themes do you pursue?
The recurring theme in my artwork is the ever changing landscape. It can evolve from an internal landscape to an external one and can range from a cathartic or confessional landscape to a whimsical one.
What's your favourite art work?
There are so many. It's very hard to pinpoint one. Two Frida's by Frida Kahlon, Charcoal drawings by William Kentridge are some of my favourites. Amongst Indian Artists Amrita Shergill and Ramkinker Baij are among my favourites.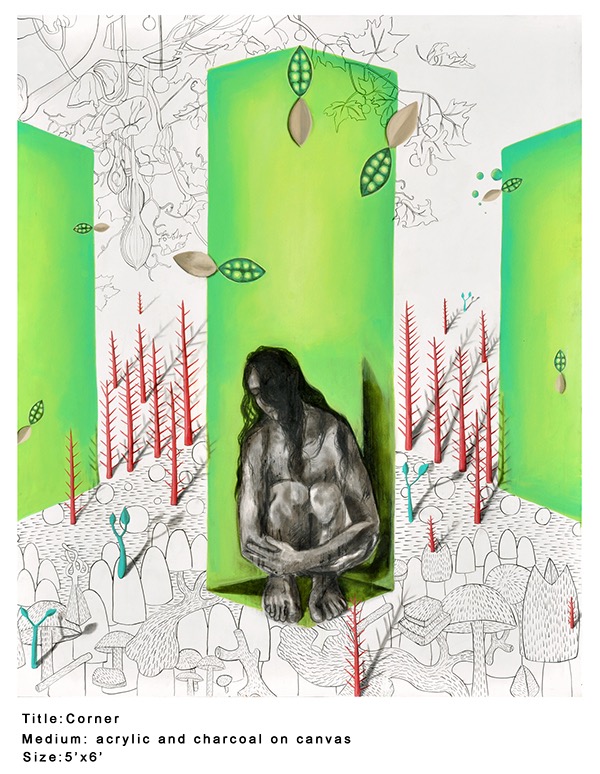 Describe a real-life situation that inspired you?
In an artist's life there are so many life altering situations that reinforce ones journey as an artist. I am going to describe a few here. When I gave birth to my children I didn't have the bandwidth to produce artwork physically so I switched to drawing digitally. Lesson: nothing should stop an artist from expressing themselves. Visiting MET and Guggenheim made me connect with artists all over the world and realizing all of us speak the same language. When I started teaching art to kids it made me realize how satisfying and fulfilling it was to participate in something together and that ought to be way of life.
What jobs have you done other than being an artist?
Apart from my art practice I also teach children art.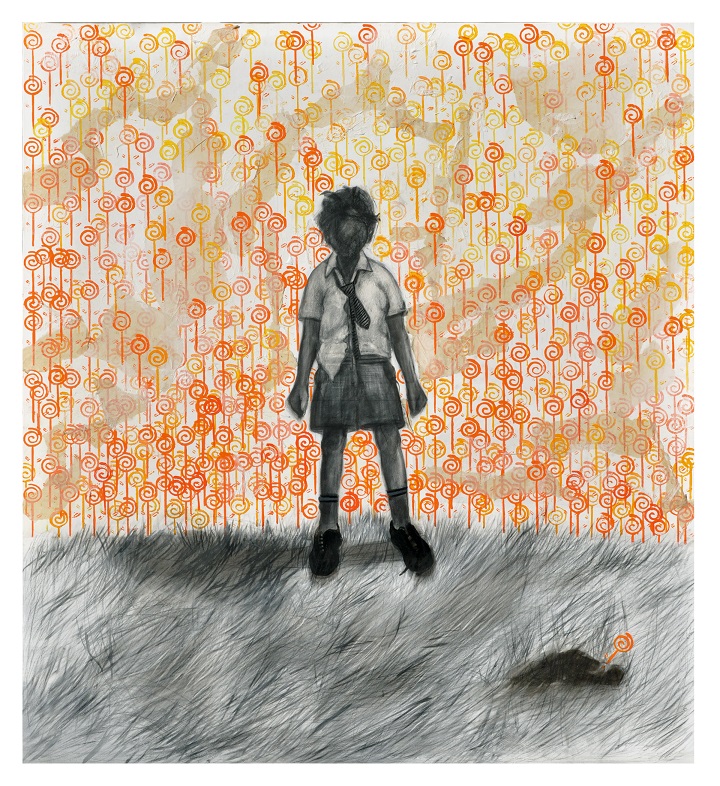 Why art?
It was not a choice. Art chose me not the other way round.
What is an artistic outlook on life?
An artistic outlook on life is the one that makes one sensitive to people and their creative need to connect and communicate with one another.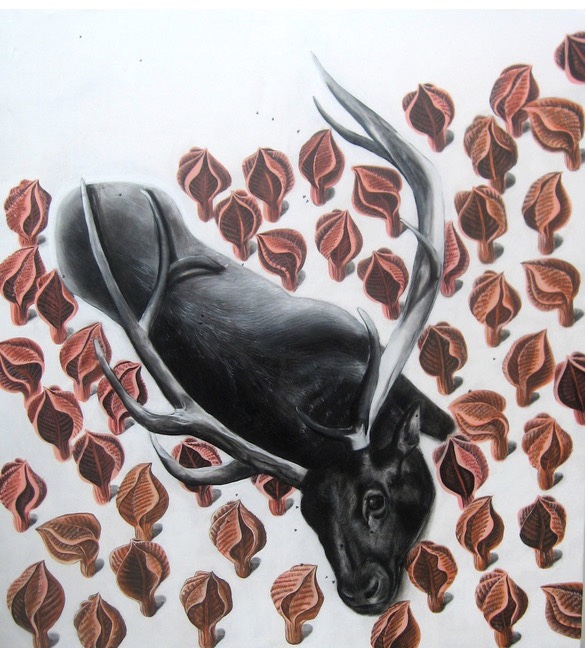 What memorable responses have you had to your work?
So many! From the top of head I think its people standing and spending time with the artwork just looking and not saying anything.
What food, drink, song inspires you?
I love all kinds of food! I am a big foodie! Drink is a black coffee and I love music. In fact I always have music playing while I paint! One love by U2 comes to mind right now.
Is the artistic life lonely? What do you do to counteract it?
Staying true to your calling can be lonely, whatever that might be… the only way to counter is to keep at it relentlessly.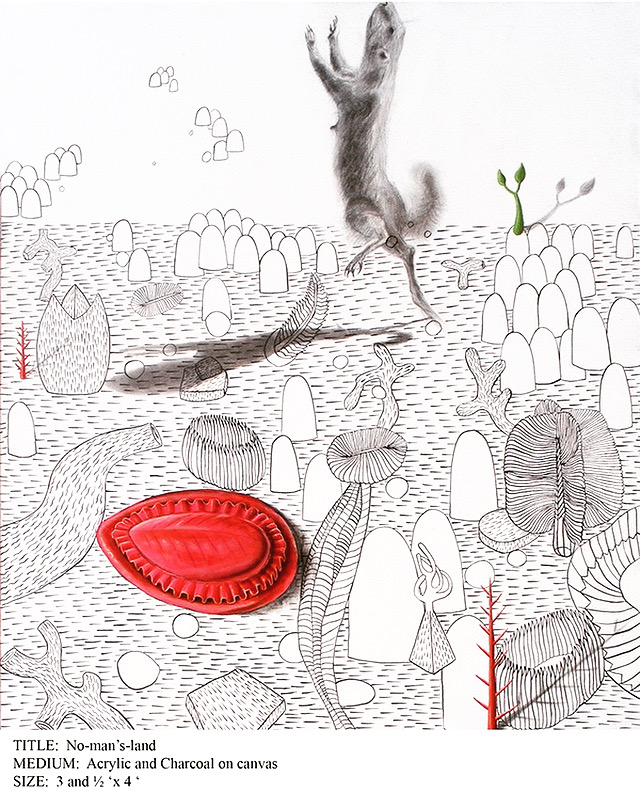 What do you dislike about the art world?
I think the definition of the art world is changing. Art is a lot more accessible and people are much more conscientious about what they like. We have lesser people telling us what to like
What do you dislike about your work?
What I dislike about my line of work is when I hit roadblocks, although those are essential for growth too.
What do you like about your work?
What I like about my work is that people can relate and connect with it.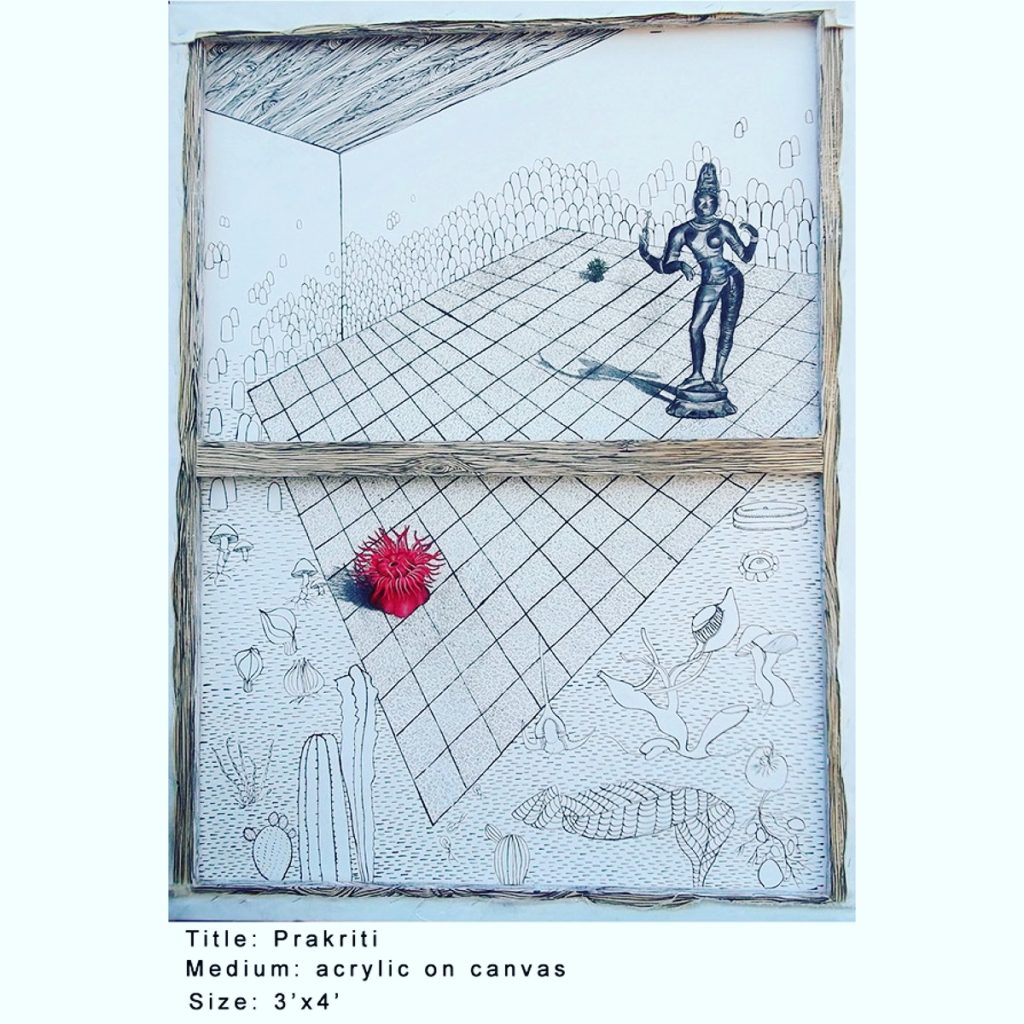 Should art be funded?
Absolutely.
What role do arts funding have?
Create awareness and provide support to both artists and viewers alike so as to remove any disconnect and make art an integral part of our daily lives.
What is your dream project?
I am living it.
Name three artists you'd like to be compared to.
Frida Kahlo, Kiki Smith and William Kentridge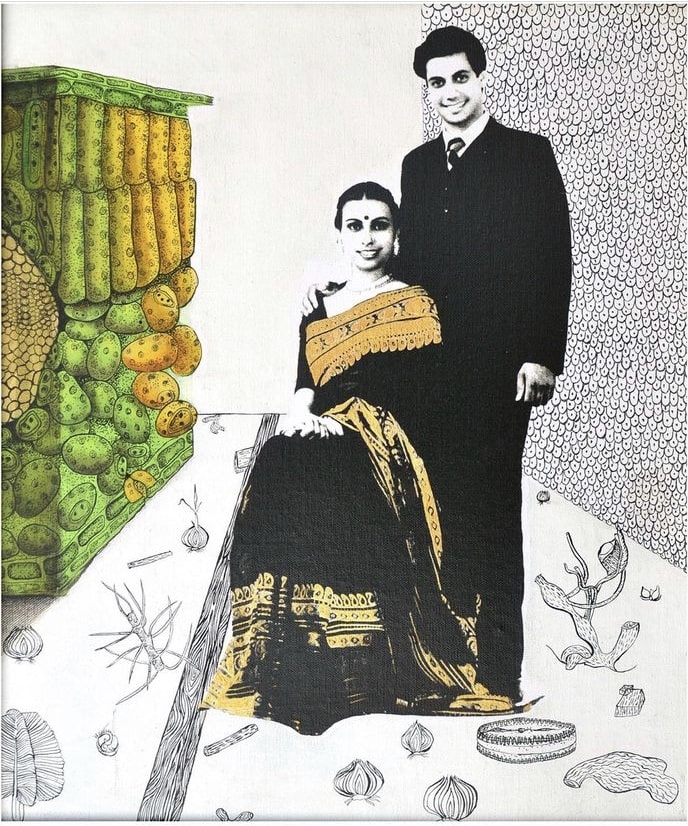 Favourite or most inspirational place?
New York City.
What's the best piece of advice you've been given?
Carve your own niche.
Professionally, what's your goal?
Professionally the goal would be to enjoy creating, to connect with people and to make art more accessible.
Future plans?
To carry on the path I have embarked upon… To travel and stay inspired!