Painter, photographer, video-maker, composer, multi-instrumentalist and sculptor, Antonino Siragusa is a 360-degree artist with full marks in philosophy. Already known to the general public as a musician, in June 2020 his works were included in a collection of the art curators of Saatchi Art, the world's leading online art gallery based in Los Angeles where he sells to international collectors. On March 9th, 2021 he was nominated artist of the day at the same gallery who published his work on the main social networks. He received the national award 'Messina city of art', his birthplace, for artistic merits.
What's your artistic background?
I am a musician. I started playing at the age of 10. I have always been self-taught and I started painting professionally in 2019.
 What's integral to the work of an artist?
An artist must be original and express himself.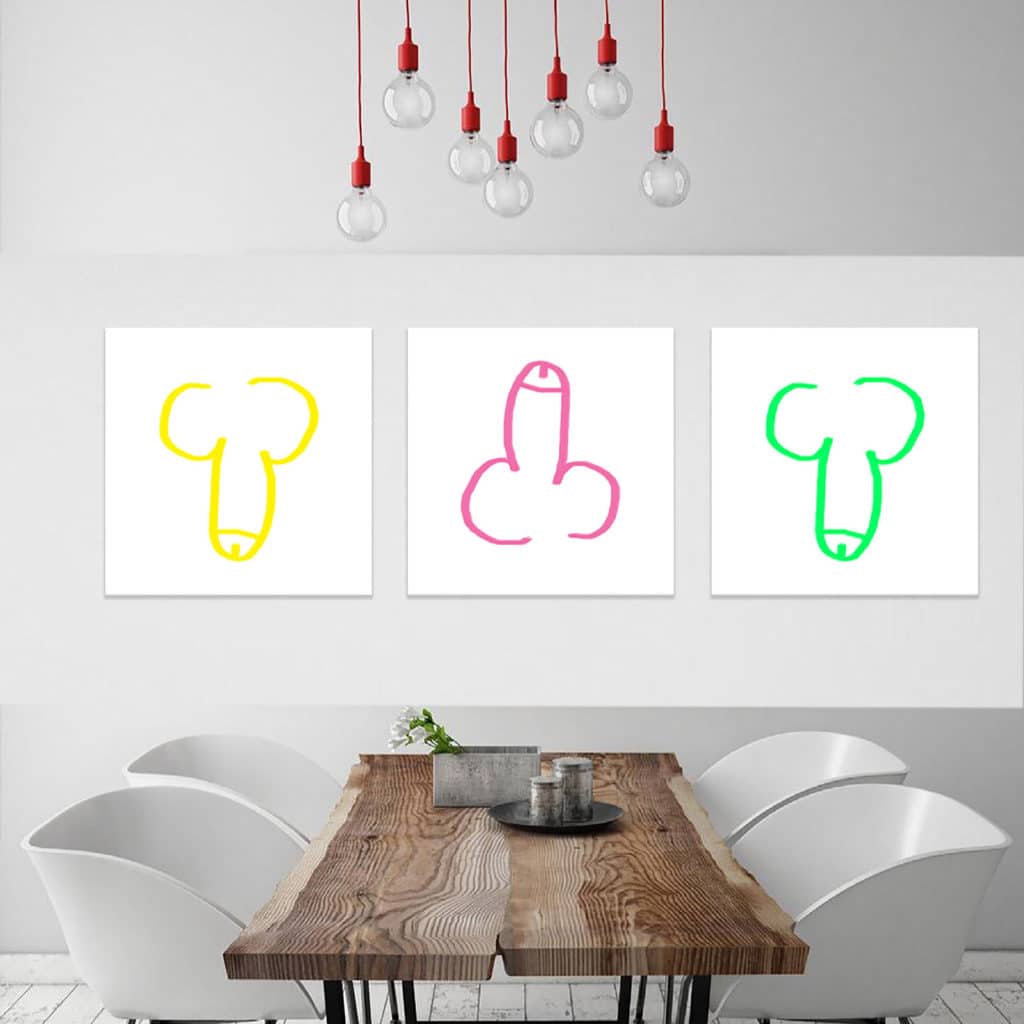 What role does the artist have in society?
The roles can be many. You may have an aesthetic intention or you may want to communicate a message. Art is communication.
What art do you most identify with?
Among the various arts in music. In painting I am interested in abstract expressionism and minimalism.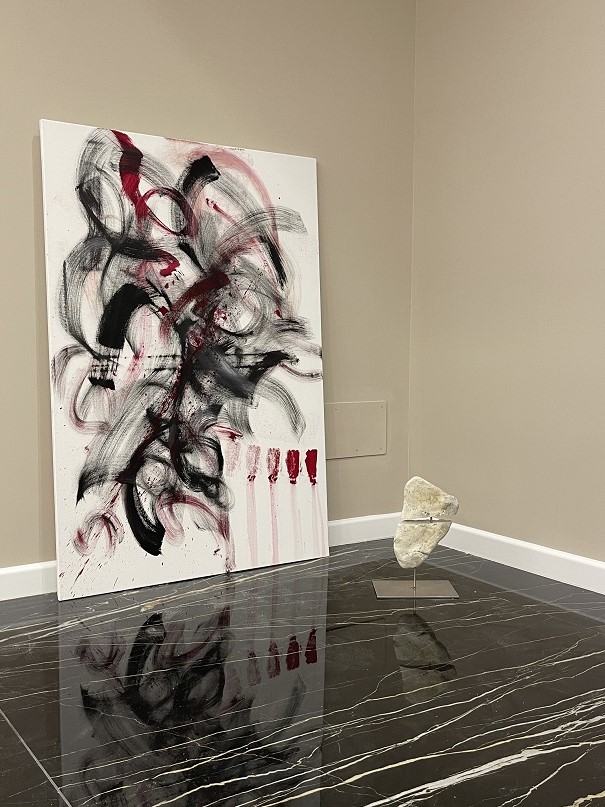 What themes do you pursue?
Mainly the aesthetic theme but sometimes I like to send a strong signal like in the work 'Vandalize This'. It is an artwork of mine who provocatively inveighs against the vandals who smear the monuments using as subject of the painting the emblem most used by the smugglers of Italy: a hasty naive penis usually reproduced with a spray can. I invite the vandals to smear the work claiming that through the vandal act they can only enrich and improve it.
What's your favourite art work?
Maybe the ones I have at my house. The 'Urban' painting has a very personal style. For now I really enjoy 'Matches' in which I have combined an abstract painting with a figurative one.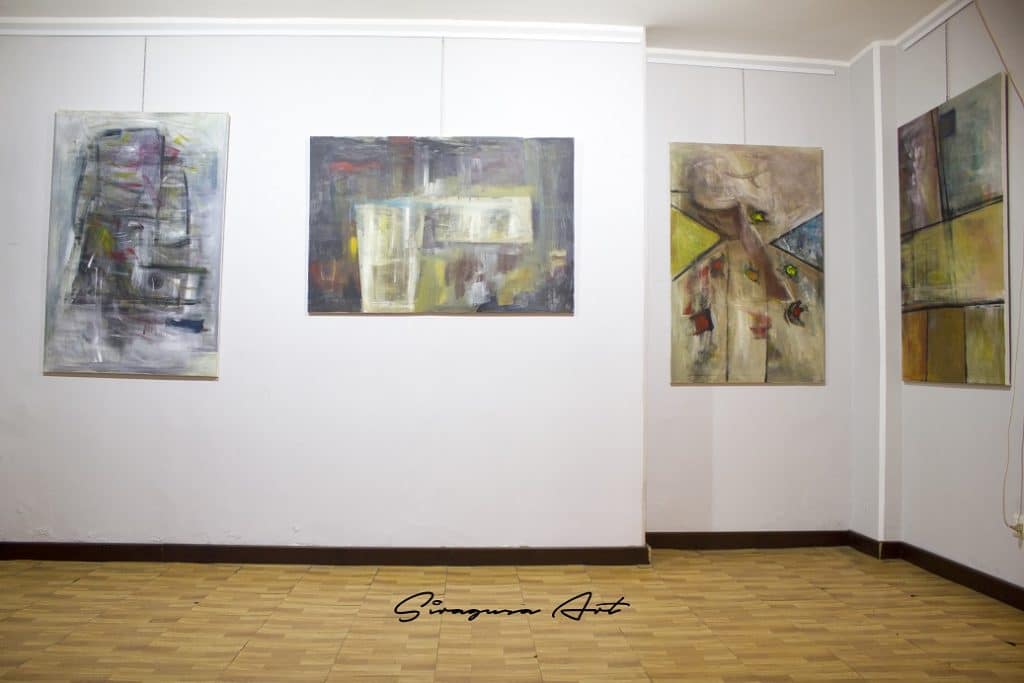 Describe a real-life situation that inspired you?
Probably observe the sea. I live in Sicily facing the sea. I love to paint the waves of the sea, I spontaneously express the impetuousness of the energy within me that seeks to vent itself in a work of art. The melancholy of the blue color that blends with the black and white of the foam of the waves marries with my feelings and I am magnetically attracted to it.
 What jobs have you done other than being an artist?
I have always been an artist, sometimes I have helped some companies by being a social media manager and some little experience as an entrepreneur.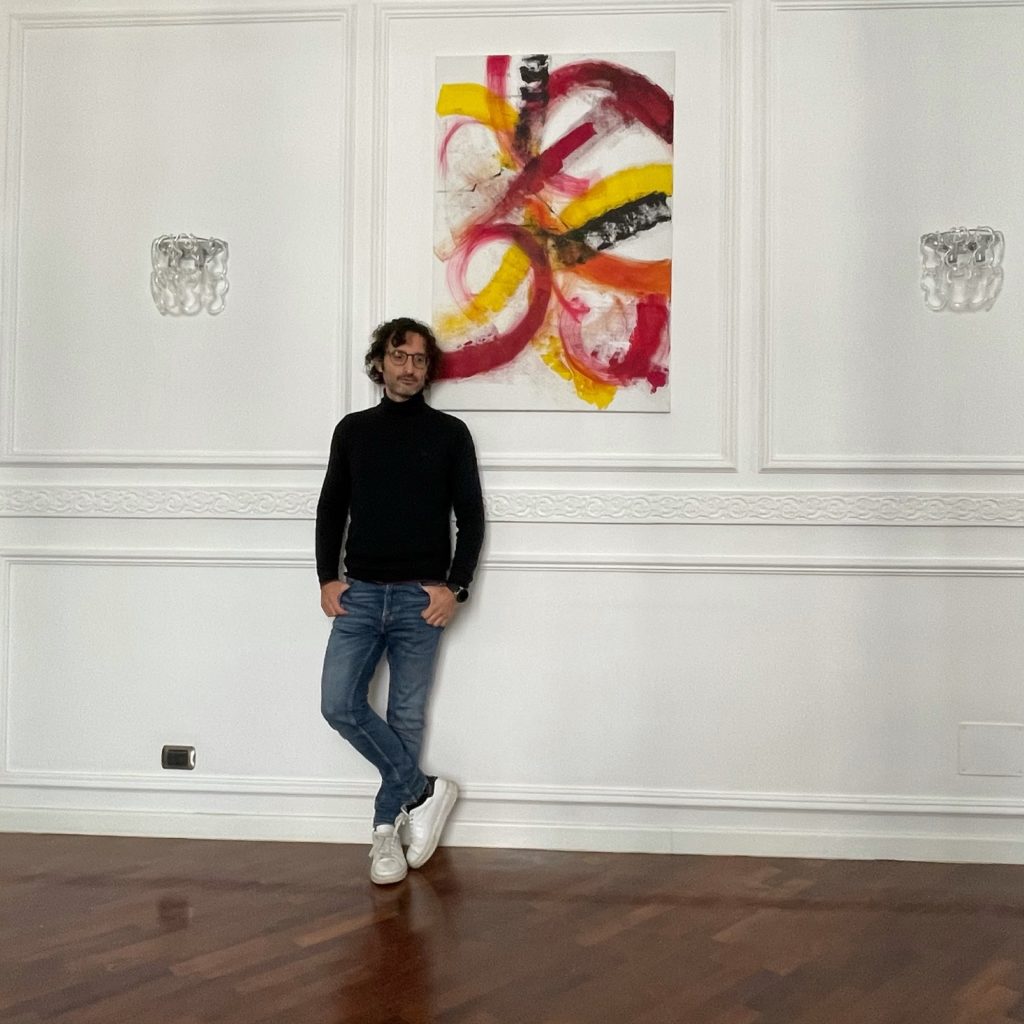 What is an artistic outlook on life?
An artistic vision of life is to try to free yourself from the conditioning of society and look at life with your own eyes, as it happens when you are a child.
What memorable responses have you had to your work?
Surely it was chosen by the collectors and art curators of Saatchi Art, the world's leading online gallery. The fact that international collectors have chosen my paintings among the millions of proposals is truly gratifying. I was also named artist of the day on Saatchi Art on March 9, 2021 and they have published one of my works on their main social networks.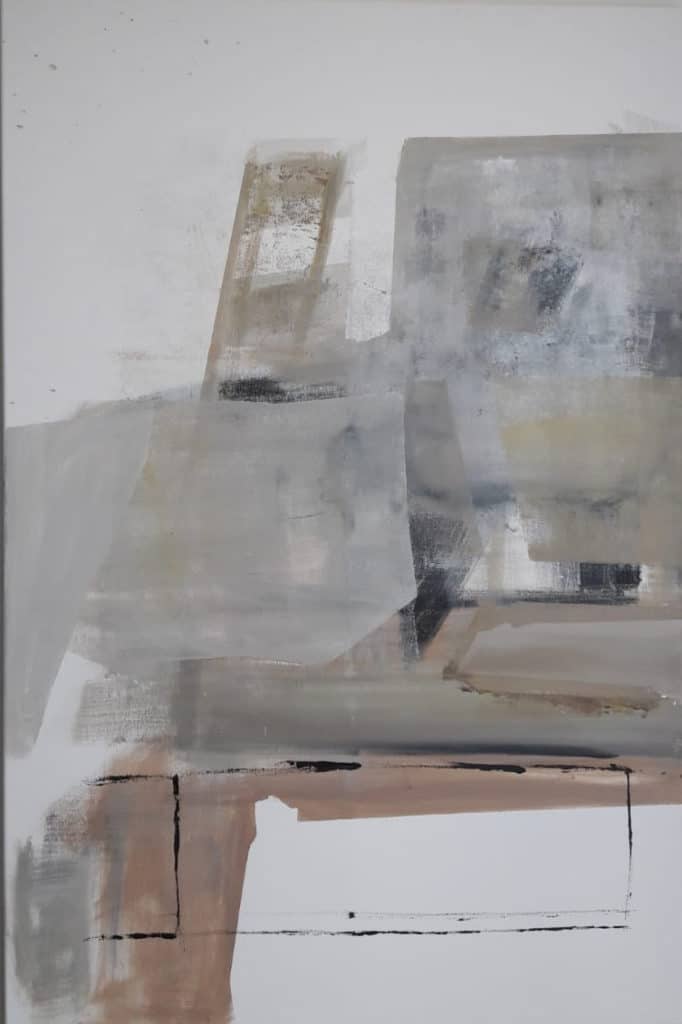 What food, drink, song inspires you?
None. But I like glam rock and jazz.
Is the artistic life lonely? What do you do to counteract it?
Absolutely lonely. I try to find people who have my sensitivity but it is often very difficult to manage human relationships. People have little awareness of life. I think they should introduce mandatory psychoanalysis and meditation in schools, as well as mentalism. We know the world through ourselves, so the first thing to do is understand how the human mind works. Reality is only our representation filtered by our models.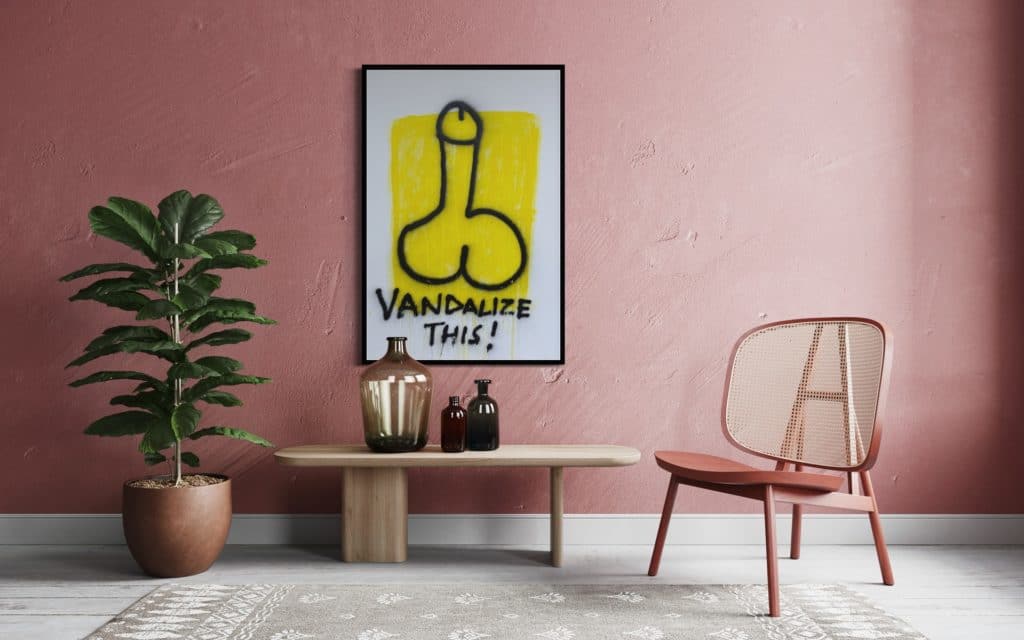 What do you dislike about the art world?
The fact that some artists are overrated and others very good are not successful. Sometimes there is more art in the souvenir shops than in the galleries.
What do you dislike about your work?
Nothing. I love my job.
 What do you like about your work?
The freedom. Be free to do what I want when I want it.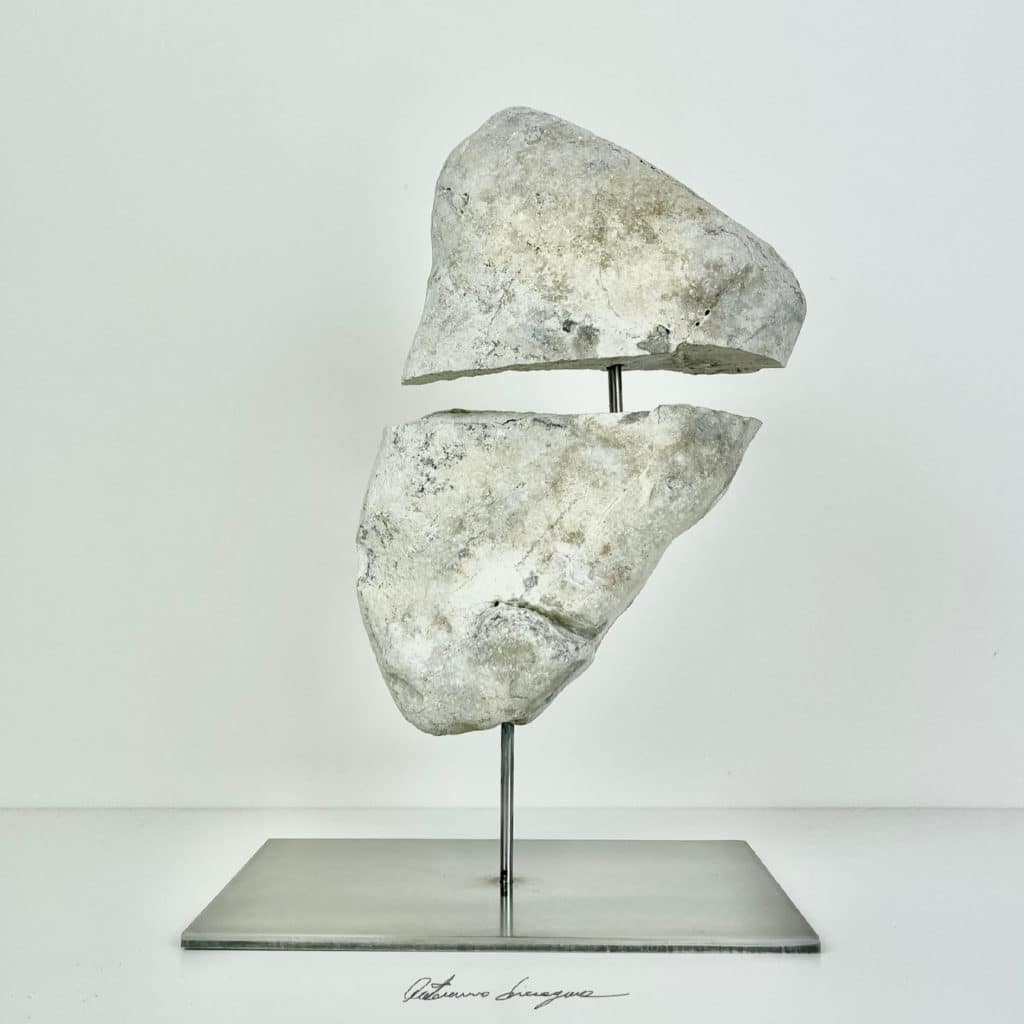 Should art be funded?
If it is a valid project, why not.
What role does arts funding have?
It should serve to promote an artist and his project.
What is your dream project?
See my paintings in important museums and see them auctioned at Christies.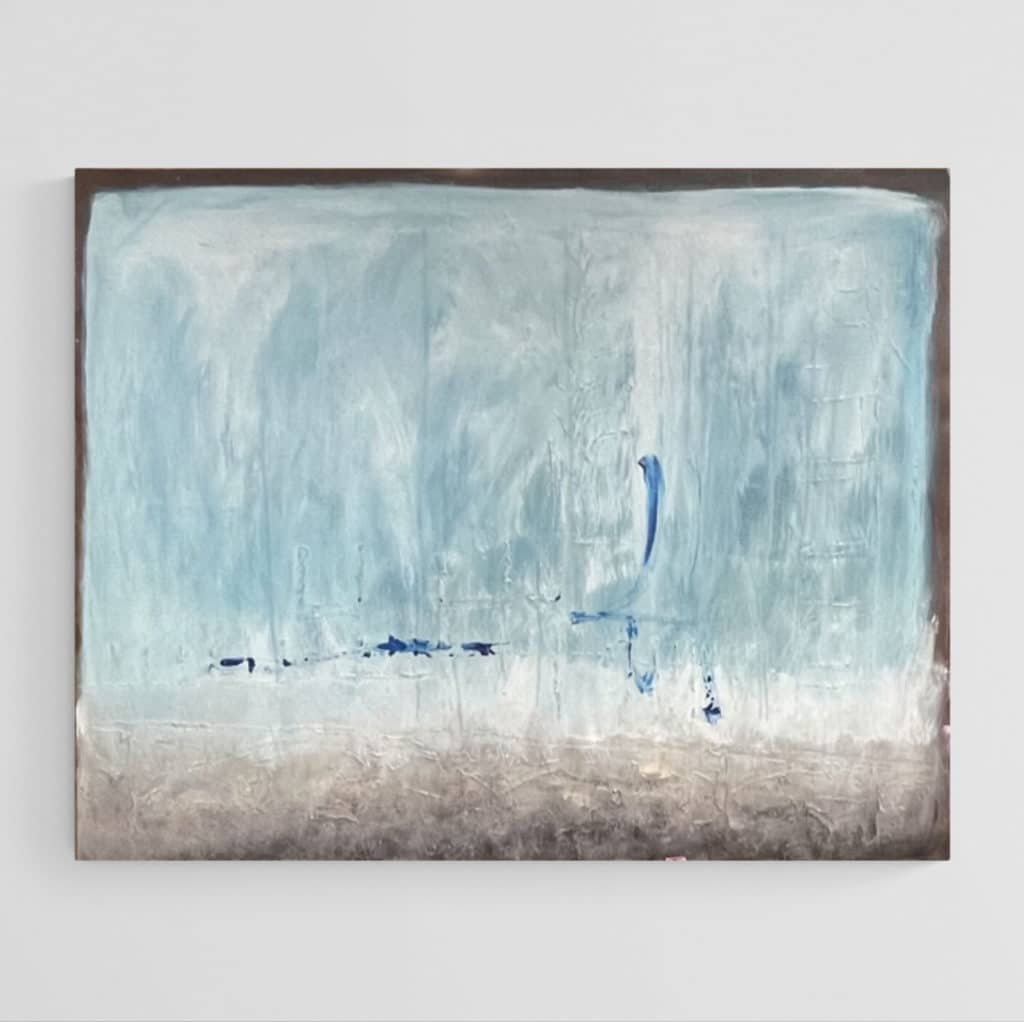 Name three artists you'd like to be compared to.
Mark Rothko, Jackson Pollock, Jean-Michel Basquiat
Favourite or most inspirational place ?
My inner peace. And the place where I live, my Sicily, facing the sea or in the woods.
 What's the best piece of advice you've been given?
A friend of mine, Paola, introduced me to the law of attraction.
 Professionally, what's your goal?
To grow in this sector by continuing to do what I like to do.
Future plans?
To be able to exhibit in beautiful places.