A seasoned hospitality professional with over 20 years of experience, Rajiv Kapoor began his career as an Operational Trainee at The Grand Hyatt and subsequently climbed the ladder with various renowned hotels across International brands such as The Westin Sohna Gurgaon Resort and Spa, Le Meridien Mumbai and Sheraton Surabaya Hotel & Towers, Indonesia. Prior to his current role as General Manager at Fairmont Jaipur, he had served in the position of General Manager of The Westin Langkawi Resort & Spa and also Langkawi International Convention Centre (LICC). At Fairmont Jaipur, he is at the helm of an experienced team which runs this modern palace, the first Fairmont in the country and one of the most prestigious hotels in Accor's Luxe portfolio in India.
He has always been a visionary who has set a new benchmark at each stage of his career. Being an avid participator in the various aspects of hotel operations and services, he has been actively involved in the management of destination properties and re-positioned them amidst the hospitality stalwarts internationally. His reputation precedes him and he is renowned for creating experiences that transform hospitality into a celebration for guests. Rajiv is a fitness enthusiast who takes pleasure in swimming and playing cricket. Moreover, he is an avid traveler who loves to experience and explore the distinct tourist attractions of the world.
What makes Fairmont Jaipur stand out from other properties you've worked in?
Fairmont Jaipur is an ode to the pink city with it's intricate architecture and decor inspired by the Mughal dynasty and royal Rajputs of yore. Every nook and corner of Fairmont Jaipur is simply beautiful and picturesque. It is not a single component that stands out; rather I would say it is an amalgamation of many factors. We believe in 'turning moments into memories for our guests,' is also our shared purpose. The 245 Guest Rooms including 7 imperial suites are bespoke residences that exude classic heritage influences. As a brand we are the only Fairmont in India. Fairmont Heartists are empowered to find opportunities to create true emotional connections with our guests. It is these connections and our role in facilitating them, that sets us apart from our competitors.
Who is your typical customer? 
Be it a stop-over, a grand wedding or a weekend getaway, Fairmont Jaipur is one destination that caters to all your needs. Our focus remains to promote staycations for high-profile guests who can easily drive within the proximity such as Delhi, Gurgaon, and Noida or hop over to Jaipur from Mumbai, Kolkata, Ahmedabad and other accessible cities.
If you could plan a one-day itinerary for guests looking to explore Jaipur, where would you send them?
Jaipur is a major tourist destination in India and known for its rich heritage sites. In my opinion to visit various places in Jaipur:
Starting from City Palace– it is a stunning monument that reflects the merger of Rajput and Mughal architectural style. Moving on to red and pink sandstone structure of Hawa Mahal which is a unique edifice.
The majestic Amber Fort sits atop a hill and remains a testimony to Rajput grandeur and opulence. The fort comprises of an impressive palace complex and there are six main sections of the palace, each having its own courtyard and entry gate. Lastly Nahargarh Fort is one of Jaipur's majestic structures overlooking the city. In 2019 UNESCO World Heritage Committee has inscribed Jaipur the 'Pink City of India' among it's World Heritage Sites.
Building the right team is crucial for a property's success. What are the key skills you look for when hiring new employees?
Accor has always considered it's employees as the greatest assets to the company. When it comes to hospitality and customer service, soft skills are one of the major things. Beyond the resume and experience I believe in hiring employees with right attitude, strong ethics and analytical skills. I also look for the willingness to learn and grow within the organisation.
What is the USP of your hotel?
Nestled amongst the majestic Aravalli hills, all 245 rooms and 7 imperial suites are bespoke residences that exude classic heritage influences. Our two regal restaurant Zoya and Zarin are a foodie's delight. 90,000 sq. ft. curated banqueting space allows for numerous dream wedding decorations that make sure that your D-Day is nothing less than a fairy-tale wedding. An outdoor pool bedecked with sun umbrellas, loungers and pool toys is the perfect place to relax. Tingar, a special kids play area is ideal for parents and children to unwind.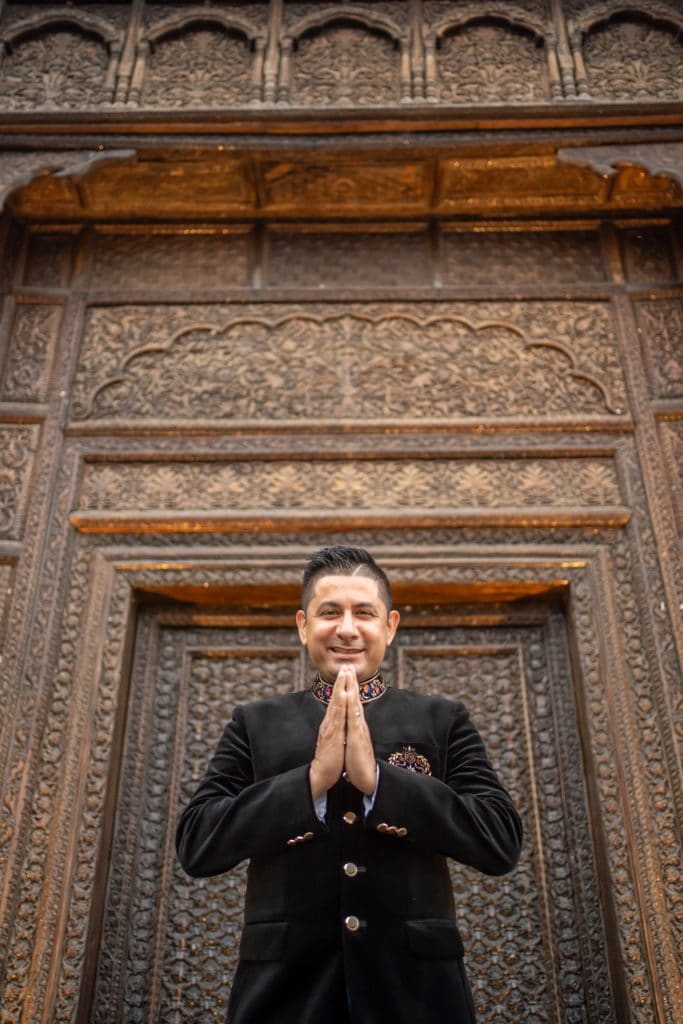 What is the one dish that guests have to try when at your hotel?
Laal Maas- – Fairmont Jaipur's authentically cooked Laas Maas by our talented chefs in house. A gastronomical delight and a home cooked experience blended in a fiery curry with succulent chunks of meat redolent with local spices and regional favours to please your palates. Surely a dish to have a go at!
2020 was a challenging year for the hospitality industry. In your opinion, how will travel trends change in the second half of 2021?
2020 was indeed a challenging year, however, the fact of dealing with a change in economy and market segments have helped us plot and plan against the overall situation strategically.  Moving into 2021 we are able to explore our capabilities even better.  2021 surely holds a scope of business for us as we thrive to work hard and achieve our goals for the year by following our ALLSafe measures and hygiene process to ensure immense care and safety of our customers and employees. We look forward to a significant change in MICE business however by the end of this year we believe to see more growth with travel, tourism and destination weddings.
Was a career in hospitality something you always dreamt of?  What is your advice to aspiring hoteliers?
With over 20 years of experience as a hotelier, I have had the opportunity to travel to many countries like Malaysia, Dubai, China, Europe and several more. The hotel industry is a unique profession that allows you to travel all around the world. Hospitality came from within and after so many years I can say it has been a wonderful journey. For aspiring hoteliers; I would say this profession is like a dream come true. It is not a usual 9 to 6 job, it will require efforts and willingness to learn and grow every day, face different challenges but it will all be fulfilling one day.
Which cities are your favourites for: 1) food 2) history 3) fashion?
Food – New Delhi, in my experience is a city known for the best of cuisines from a fine dining restaurant to a street food encounter. Delhi's food adventure and stories makes the capital city a go to destination.
History: Bali – Bali is full of natural splendor, which can be found all over the island. It's a lively and vibrant place that's highly diversified, interesting and fun for it's local entertainment. While Bali's architecture is stunning, no matter how many times you see them, the feeling of experiencing something for the first time will always be there. Bali remains my all-time favourite destination with a comfort stay at Fairmont Sanur Beach.
Fashion: Paris – The city of fashion has surely expanded the desire to upkeep the recent fashion trends. For more than centuries, Paris has reigned supreme when it comes to fashion.
You have worked in several cities, which is your favourite city for work and play?
Langkawi Malaysia.
When are you happiest? 
I enjoy swimming, trekking, hiking and cricket. Moreover I like travelling and spending quality time with my wife Nupur and two lovely daughters – Saisha and Zayah.