Chef Colibrí Jiménez is founder of the company Aventura Gastronomica dedicated to the investigation, preservation and promotion of ancient Mexican culinary traditions and ingredients. She has created the sustainable project of repositioning Mexican cocoa with her chocolate brand Adiú and now created a project of rescuing the Mexican vanilla. She has been honored as a Mexican Gastronomy Ambassador for the official government program Visit Mexico and Taste México. Colibrí has travelled around the world cooking real Mexican food in countries like, Spain, France, USA, Cuba, Colombia, Hong Kong and India. She is also the author of the book ¨A Gastronomic Adventure¨. Her book won an award for the best cook book at the Gourmand World Cookbook 2018. In this book she shares photography and stories of her journey researching Mexican gastronomy and ingredients at it's most remote corners. In 2019 she was an invited judge at Master Chef México. In the year 2018 she was one of the only 24 chefs worldwide to be selected by Netflix to participate in their culinary contest ¨The Final Table¨. 2017 Colibrí was named one of the 25 most important entrepreneurs in México by the Mexican congress do to her work on preservation and promotion of Mexican cuisine. Nowadays Colibrí is living in México doing more research and creating exclusive culinary experiences and fine dining with authentic Mexican ingredients. She is also discovering interesting stories  behind street food, chefs and agriculture to share in her next book in English.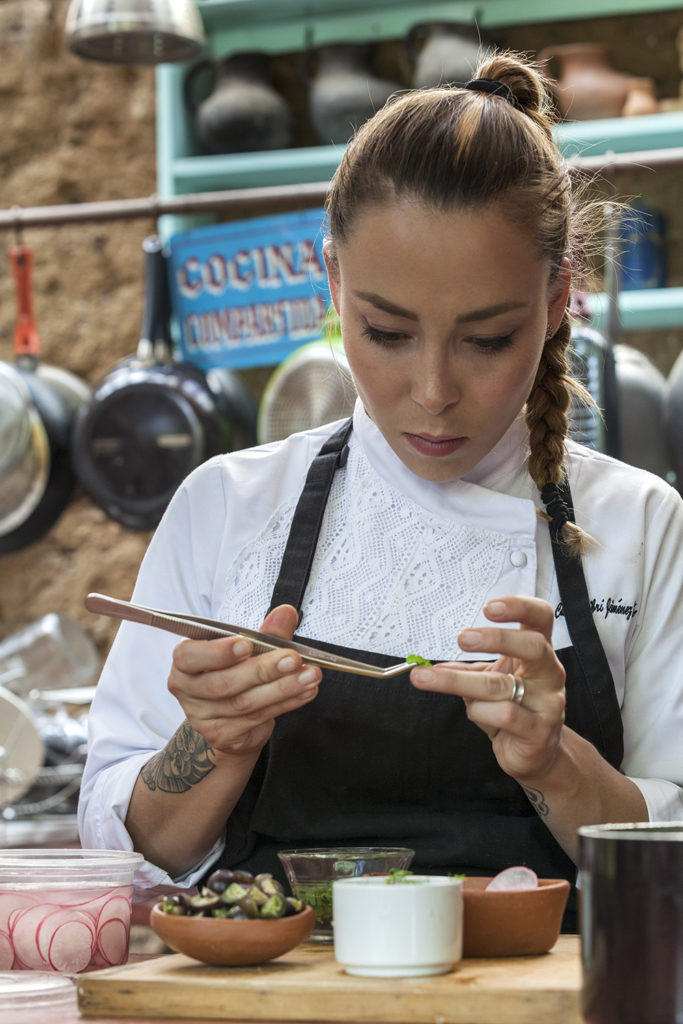 What inspired you to become a chef?
Gastronomy is linked to many activities that I find fascinating, the fact that as a cook you get to relate, study and promote culture, agriculture, history, flavours and art.
You've been in the industry for quite some time. Would you have done anything differently
when first starting out?
Not really, everything on the path has been an experience that has enriched me in my journey so far.
You've cooked in some really intimidating kitchens. Was there anything you did to build your confidence and ensure you always maintained the drive?
Telling myself I could do it no matter what others said, also creating a reliable team to work with.
What is one food trend you wish would just go away?
Fast food, empty food, no soul food are trends that i wish would not exist.
What is your cooking style and the philosophy behind it?
 I believe in mindful eating and cooking, sharing respect, awareness, fair trade and ethical eating. I have developed the concept ingredient cooking that aims to honor and represent each Mexican ingredient. México has given the world many super foods and important culinary ingredients such as: tomatoes, vanilla, cactus, chilis, mace, insects, chia just to name a few.
What's your favourite comfort food?
 I love sushi and tacos!
Who or what was your inspiration to become a chef?
My grandmother Guadalupe, she transmitted so much love in her cooking and kitchen.
What is your advice to aspiring chefs?
My advice to aspiring chefs is to work hard, to work not only for the money, to be open to learning and to stay humble always.
Future Plans?
Right now things are complicated because of the pandemic, but I plan to go back to Hong Kong to cook Mexican food and do more traveling, also planning to study and travel more on South East México. Research more about Méxicos biodiversity and ways to preserve it.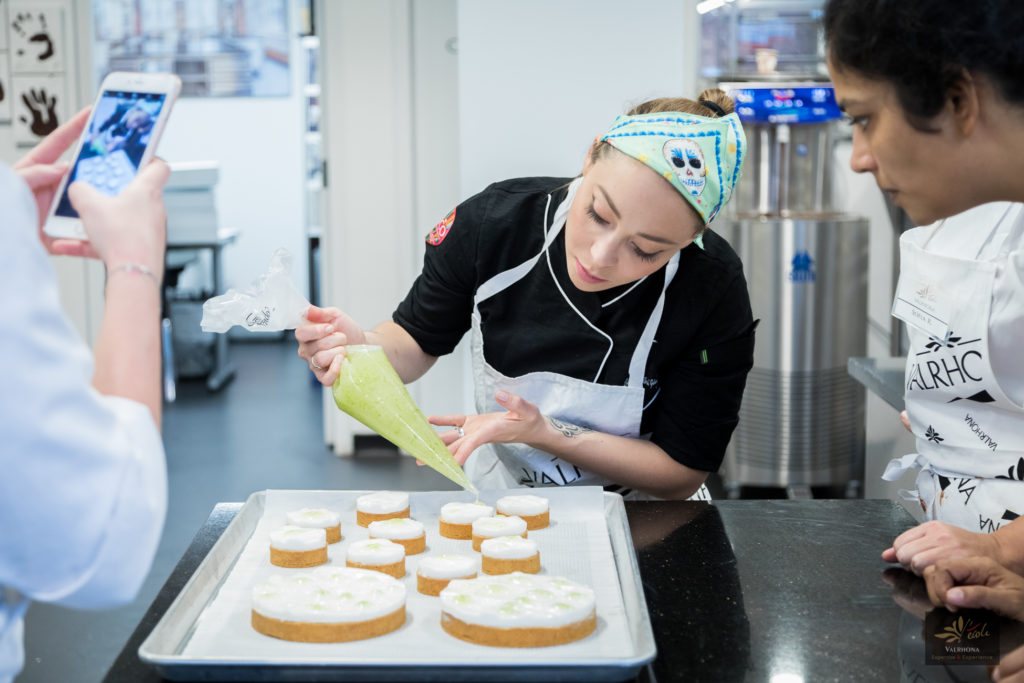 When you create different products everyday where do you get inspired from?
I get inspired from the culture and the ingredients of each dish, the bonds it creates.
The topic of local food, from smaller, specialized and personally
known producers, is becoming more important. What are some of your
local partners from whom you source?
I am all up for this, helping local producers and sustainable ways to produce food and ingredients is something I feel very passionate about. I believe it is also necessary to preserve the worlds biodiversity. It is our responsibility as cooks not only to create tasty and good looking plates but to have an ethical way to prepare and share or food.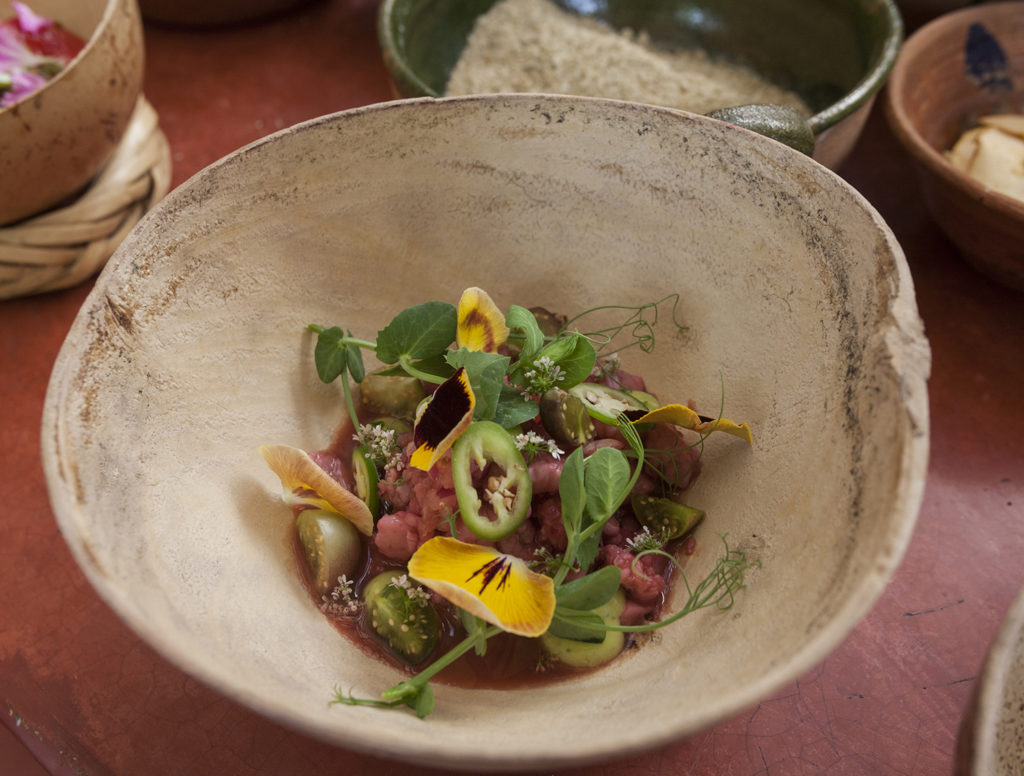 What would you say is the key/winning feature of your food?
My food is prepared with ethics and respect for the producers, the environment and health. It doesn't aim to be pretentious rather simple, color full and delicious.
What are the most important considerations when crafting your menu?
Seasonal ingredients, the current weather, sharing culture and a story behind each dish are the most important considerations when crafting my menus.
Have you ever considered being a vegan chef?
No. I want to share my philosophy of ethical eating and mindfulness while cooking and eating food.
What's your restaurant's signature dish?
Traditional Mexican dishes, moles, ceviches, insects, salsas.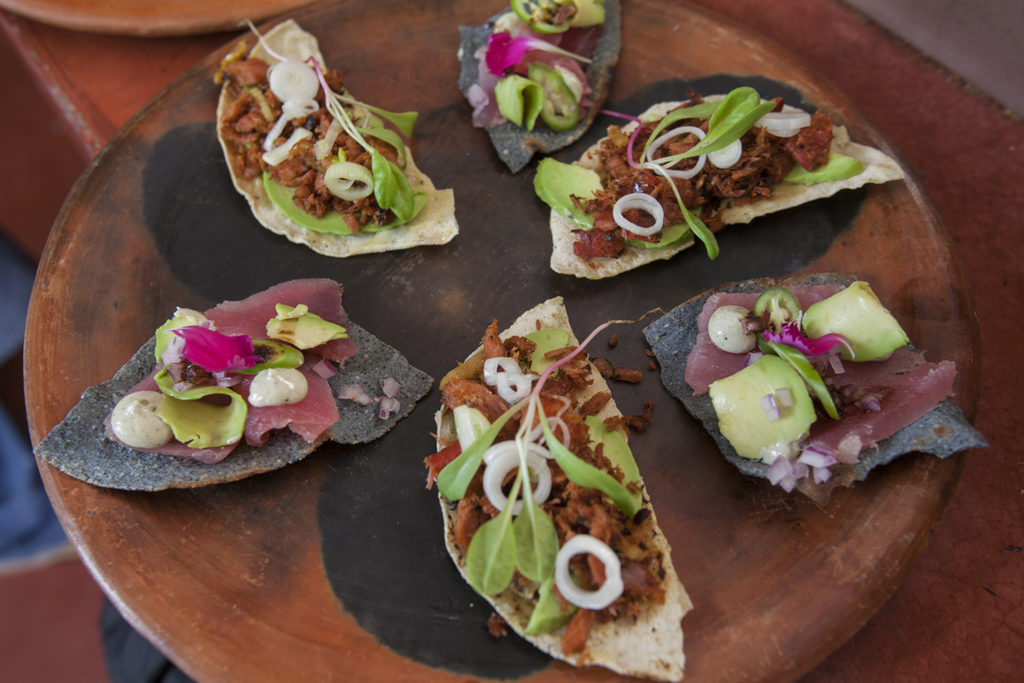 How can restaurants/ hotels/ chefs communicate the approach of
innovative sustainable plant-based food/ food chains to others?
The best way to communicate is by setting the right examples through your food, life style and health.
Have you ever worked with meat substitutes? If yes, what are the pros and cons.
No, what I do is to make one ingredient as the focus of my dish, we are used to eating so much meat. I believe in making vegetables and other ingredients the star of my cooking.
Hiring and retaining talent is one of the biggest challenges in any industry, but most especially in hospitality. How do you speak to your staff about career growth and progression?
It is important to have goals as a team and to share passion, responsibility and success with other team members. I also believe in cutting off anyone toxic.
Which is the dish you've created that you are most proud of and why?
There are several dishes which i am proud of such as using local ingredients, mushroom ceviche, oven baked cheese salad, rose petal and cacao cake, avocado and bean soup, roasted chiles and tomato with herbs and cheese soup.