Chef David Vidal is a pastry chef who works in Strömstad, Sweden which is a small fishing town on the west coast of Sweden. He was born in Canada but at the age of 12 he moved with his parents back to their home country which is Malta. At an early age he started helping out at his uncle's bakery in Malta, and later enrolled at the Institute of Tourism Studies. David has worked in different hotels and restaurants in Malta, London and Sweden, where he worked mostly on the hot section. About 5 years ago he decided to move into the pastry section, somewhere where he hadn't worked since helping his family in the bakery. He has also enjoyed competing in culinary competitions both locally in Malta and abroad both when young and also a couple of years ago with the Culinary Team West of Sweden at the World Cup in Luxembourg 2018. Besides working at the hotel in Sweden Chef David Vidal also travels around the world doing pastry classes and consulting.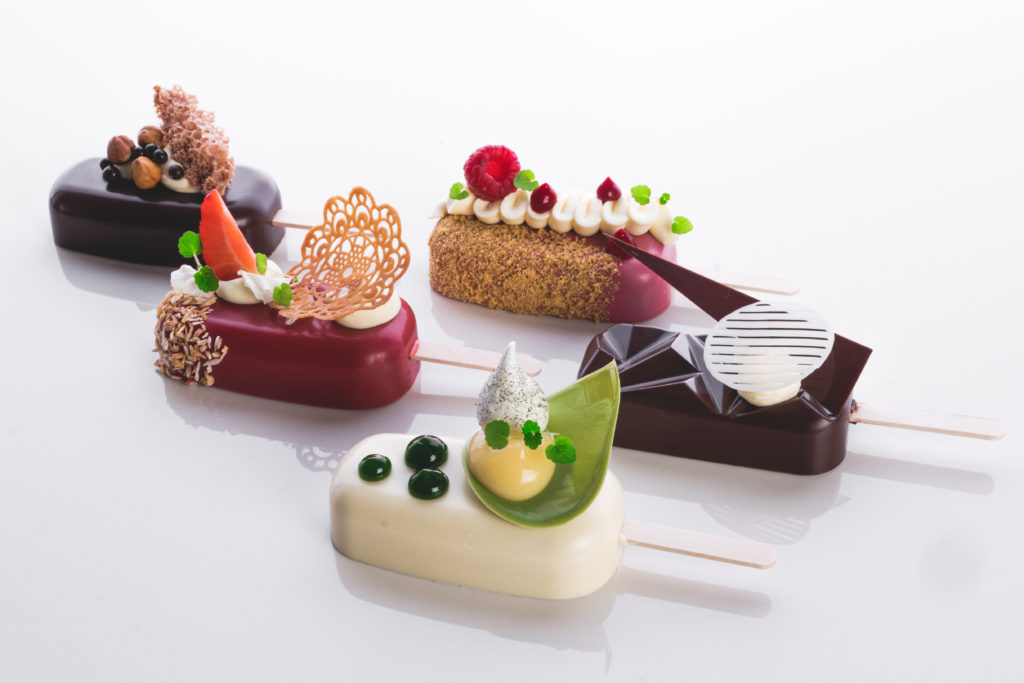 Which is your favourite ingredient?
My favourite ingredient has to be chocolate. I love that the fact that it is so versatile which enables you to do so many different things and create different textures with it. I also love the fact that there are so many different types so I'm able to pair different chocolates with different dishes I am creating. I almost always have some type of chocolate in all of my desserts.
What is your advice to aspiring chefs?
Something I always tell the young chefs that work with me is to not be afraid of failure. It's better to try to do something and learn from it when something goes wrong, instead of not trying to do something at all because you're afraid you might fail.
What's your comfort food and which is your favorite restaurant to dine at?
I enjoy all types of food, especially street food. I love Mexican food and probably most tacos. I really enjoy all the different types there are and how well they can be made. I like food that has a lot of spices and has an explosion of flavors in it; this is why I probably enjoy tacos as it's never boring. As for a favourite restaurant, well that's a tough question. I always have some restaurant which I enjoy eating at during a period of time until I find another. Right now it has to be Lilla Napoli which is a pizzeria in Falkenberg, Sweden and has to be one of the best pizzas I have ever tasted.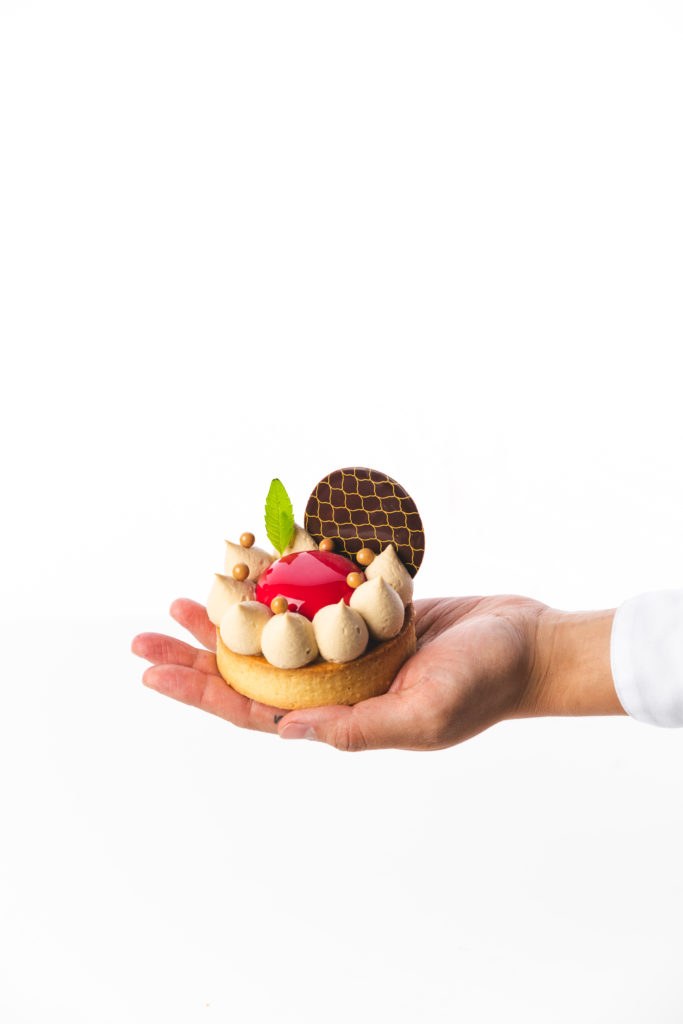 Future plans?
My plans for the future are to first try to get my book done which I really hope I can do this year. I would like to start travelling again, continue to do classes and meeting people from around the world but we will have to wait with that for now. Hopefully also it would be nice to have a pastry shop or cafe of my own some day.
Who is your inspiration?
There are a lot of chefs who inspire me, but the one who most comes up is Swedish chef Fredrik Borgskog. The tastes he uses are always on point and everything is always original in appearance. He is also a really great guy and always takes his time to talk and spread knowledge. Another is Antonio Bachour who I assisted once upon a time and learnt so much during those days. He has a great level of dedication to pastry and makes everything look very beautiful.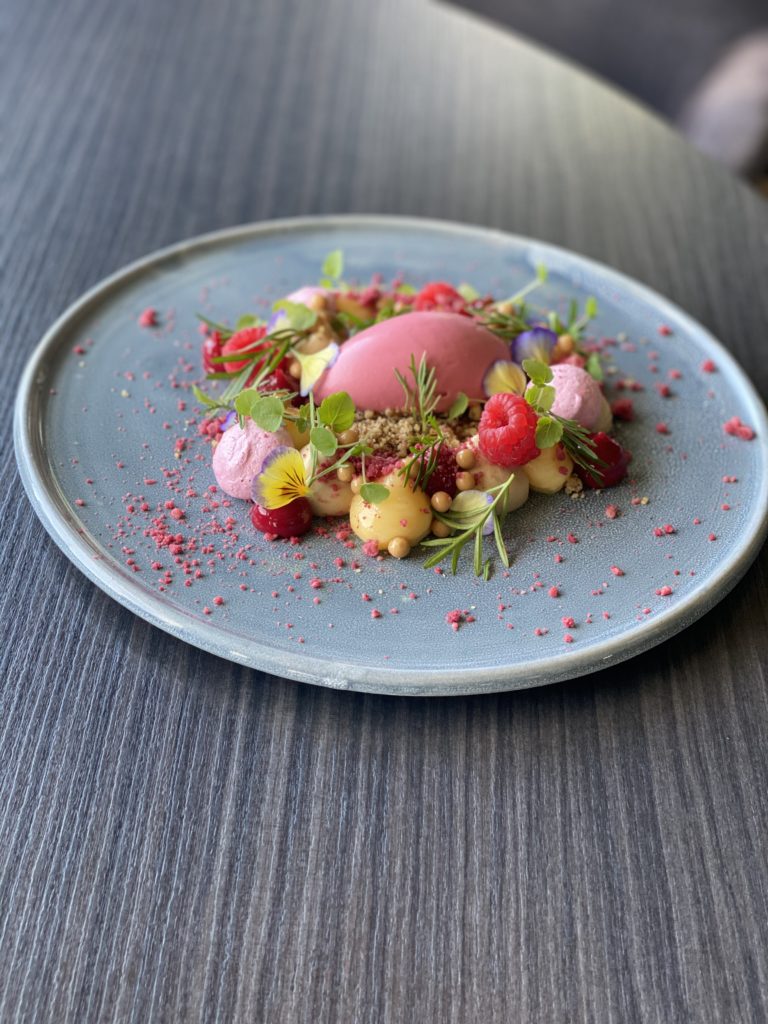 Which is your signature dish/dishes?
My signature dish would have to be Raspberry, Lemon and Liquorice. This is a typical combination here in Sweden and a dish that is not so heavy and has a lot of fresh tastes and textures.
What is the philosophy and ethos behind the food you cook?
My philosophy behind my desserts is that I like to make and plate food that looks beautiful as I was always taught in chef's school that people usually eat with their eyes first. But it is equally important to back it up with taste. It would mean nothing if something looked nice but tasted horrible. So I like to find a perfect balance of both.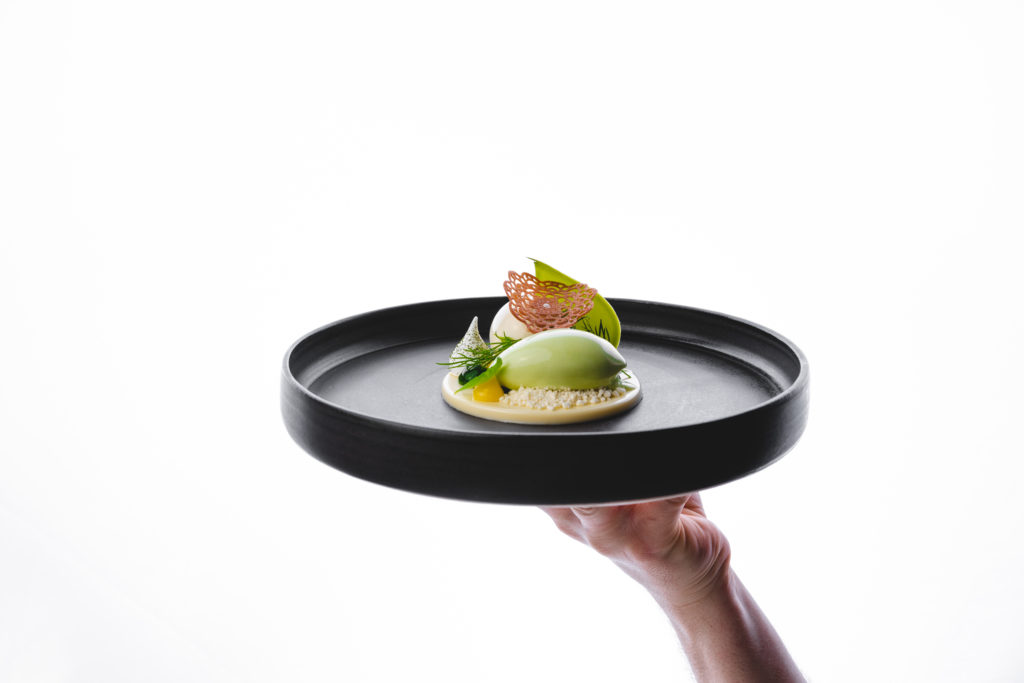 Which is the dish you've created that you are most proud of and why?
I'm usually not that proud of anything I do really. I usually just do it and once it's done it's done. I just move on to the next project. I never want to dwell on the past and I always want to look forward.
How has the current pandemic affected your restaurant?
So when the pandemic hit we decided to close the restaurant and leave the hotel open. During this time the head chef and I have been organizing menus and making new procedures for the reopening, and testing new stuff for the summer. The chefs have been helping in refurbishing the rooms in the hotel. The owner of the hotel has seen this as a good time to refurbish 100 rooms and while the hotel has seen a large downfall in customers, he saw it as a good time to reinvest. We have now reopened and have seen a steady increase in business.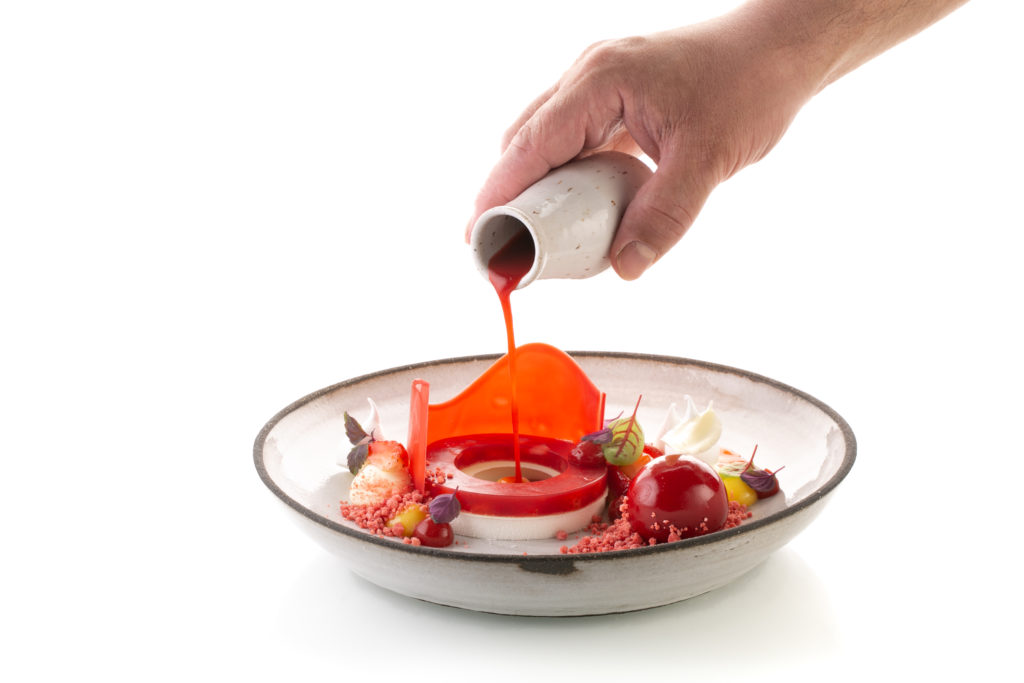 What is the one food trend you wish would go away?
I'm usually really open to a lot of things but lately have been seeing a lot of people put up dishes of dessert cereals. Like small macaroons with milk, or small croissants with milk and I honestly don't get it. So I guess I wouldn't mind that trend going away.
What are the most important considerations when crafting your menu?
When we are crafting the menu at the hotel we think of many things but first and foremost we try to base the menu on ingredients that are in season at the time. We also take into consideration having a good balance of different types of dishes and try to avoid repetition in our dishes so we don't see the same ingredients over and over again. We also think about how the dishes will work in practice, so we are not doing dishes that will work for a table of 2 but not for a larger party.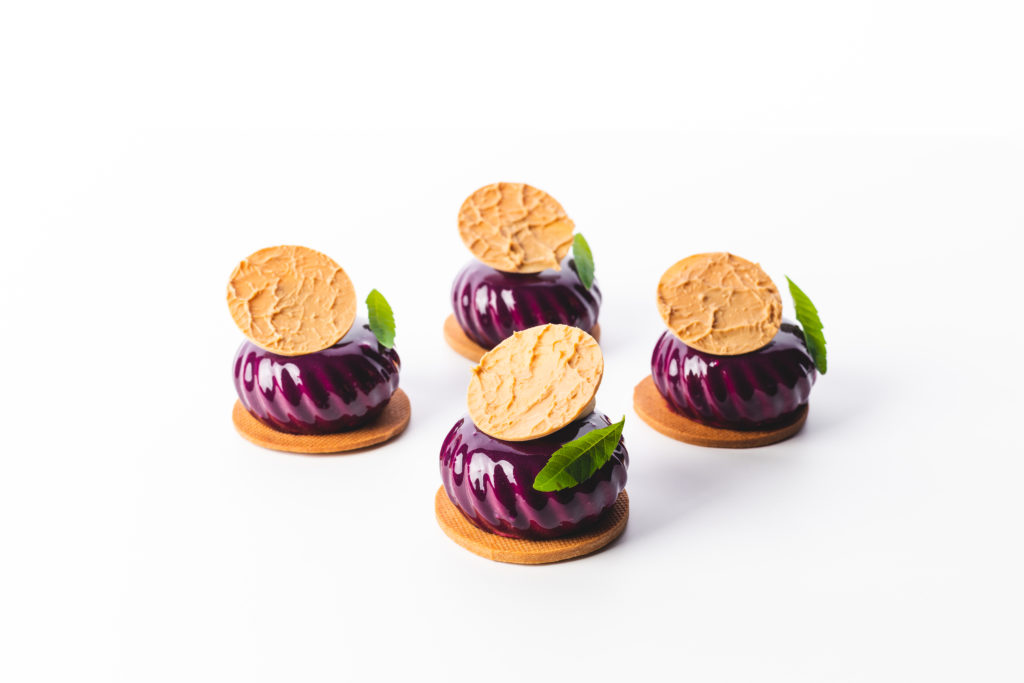 What is your favourite dish to cook at home?
When cooking at home (which I hate to do as everything is so small) I tend to stick to making pasta. Being brought up in Malta we always ate a lot of pasta and it's something I still enjoy to cook. I like to make pasta with chicken, sun dried tomatoes, olives, basil, garlic and olive oil.
 What is your favourite dish on the menu right now?
The dish that I enjoy the most right now is the raspberry, lemon and liquorice dessert which is a raspberry ice cream and gel with lemon curd, liquorice crunch, raspberry meringues and Orelys cremeux. It is then finished with lots of cress, herbs and edible flowers.
What is your favourite childhood dish and why?
My favourite dish when I was a child was my mom's lasagne. She used to make it basically every Sunday. It's probably my favorite because it's the one memory that sticks out the most when I think of food from my childhood. Waking up every Sunday morning and my mom would already have the sauces going early in the morning. Still have never tasted a better lasagne and probably never will.