Born in Jharkhand, Vikram Kumar is mostly a self taught artist. Art is a rejuvenating elixir which also helps us showcase our poetic temperament – this is beautifully reflected in his paintings. In the journey of his life – from Jharkhand to Delhi, Vikram has come a long way and his works of art are as much philosophy as art. He believes that emotions which otherwise may not find a suitable form of expression can be beautifully portrayed through intricate works of one's imagination.
He is a contemporary artist who also works as a Cartoonist and Social Worker. Vikram is a founder member of Care Village Foundation and his artistic endeavours are more towards social causes – delving deep into the social psyche. In the lap of nature one can best look into his soul and his love for nature often does lead him to paint it on canvases as works of art.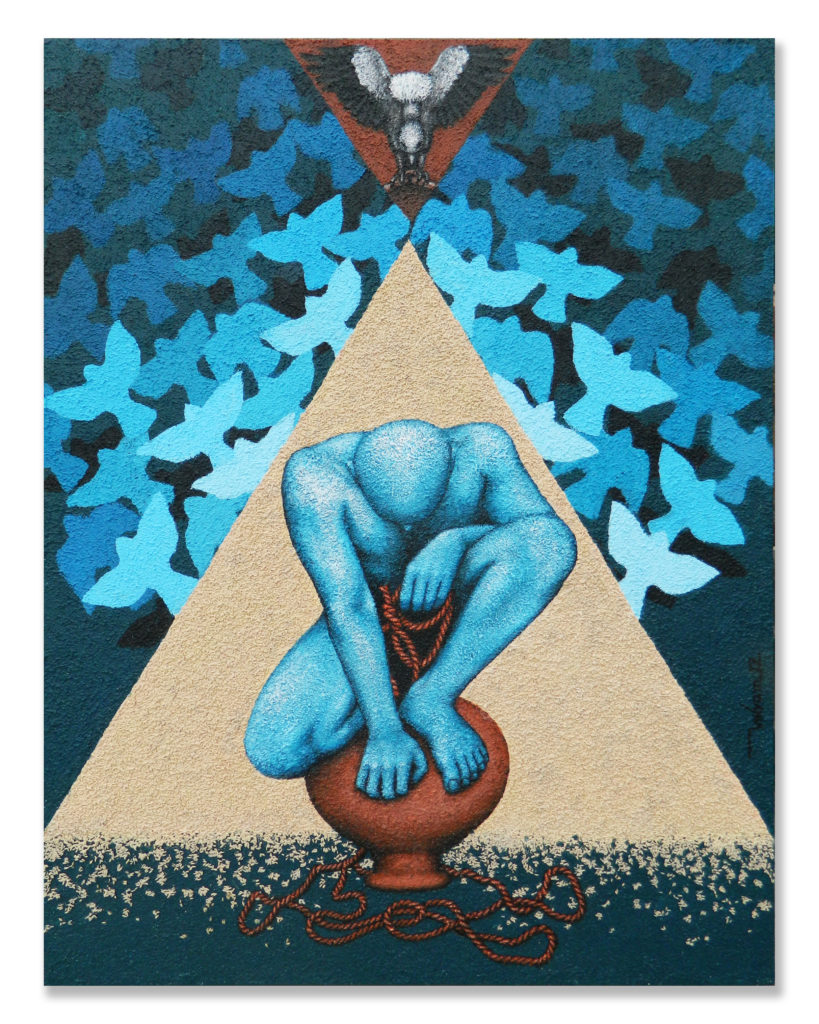 What's your artistic background?
I started sketching from an early age and as I was born and educated in less privileged area never had any formal education in the field of the art. My journey started when I came to Delhi, where in the early days, while working on digital media I learnt and practiced art on canvas. I received help and guidance from several art books that I studied and I still visit these books in the time of need. The role of social media is really overwhelming; platforms like YouTube, Google, Facebook really helped me in understanding contemporary and modern art. Since then I have participated in several art exhibitions, have participated in several art workshops for children and adults. My current work varies from cartoons in digital media, graphite and charcoal sketches to oil, acrylic and mixed media on canvas. I am planning to use other media in the future as well, so I am not bound to any one particular medium, but most of my work so far has been in acrylic and mixed media on canvas.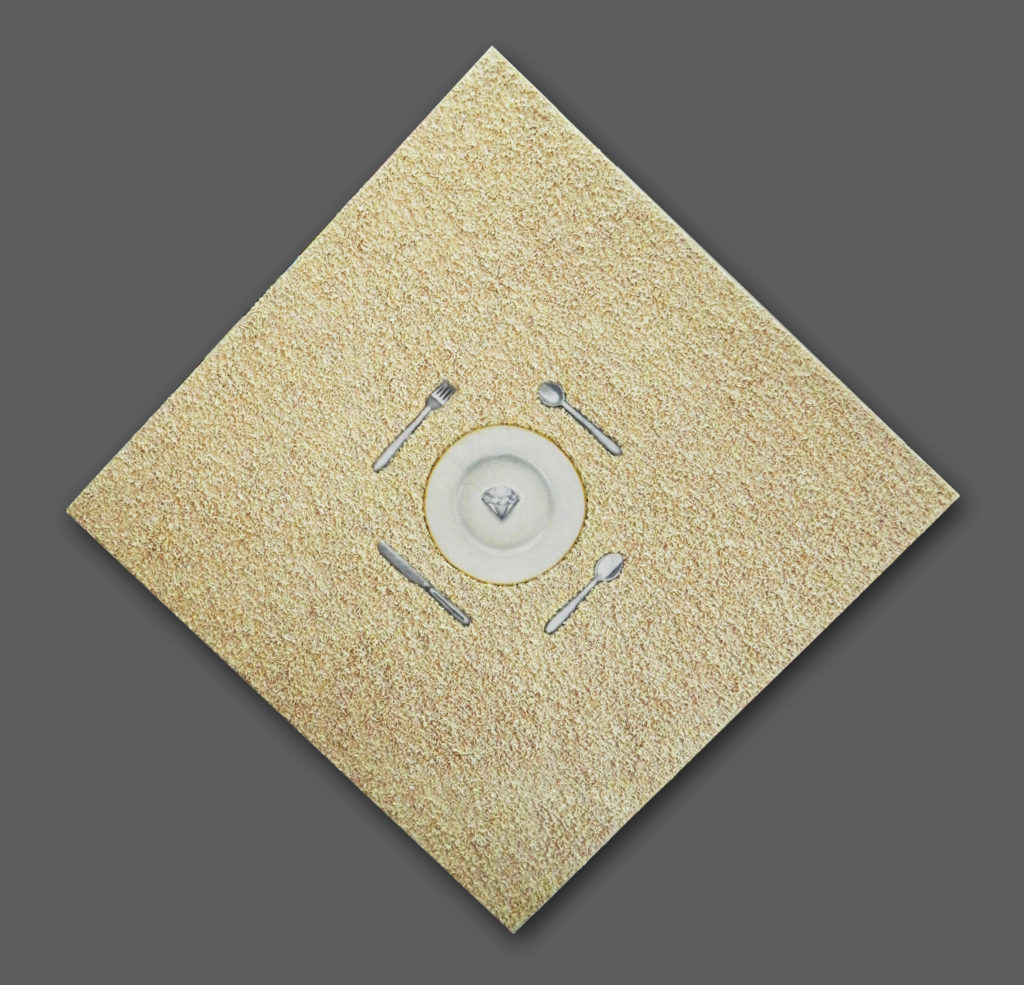 What's integral to the work of an artist?
The answer to this particular question may differ from artist to artist. Art in itself is a whole world, there are various art forms available in today's world, but for every artist, the basic understanding of what they are doing and the way in which it will leave an impact to the audience matters. In short the key features that are integral to any artist can be summarized as their medium of expression, curiosity, creativity, imagination, vision and awareness.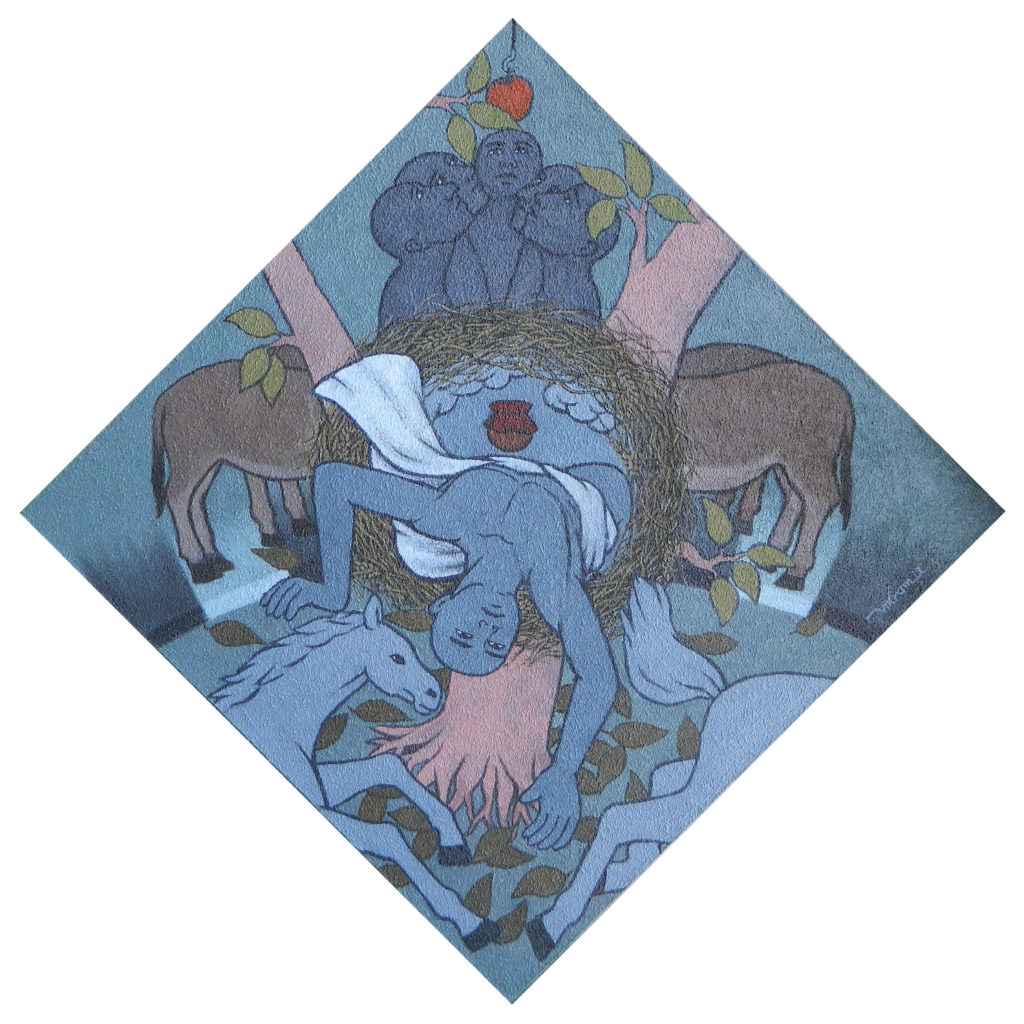 What role does the artist have in society?
An artist basically is like a mirror to the society, one of the most common roles an artist plays is to represent the society and changes occurring the way they look at it. Depending upon the time and era, the role of artists undergoes a change. Like the artists in the past created what they saw in their era, which now serves as a record of the events that happened in past. Also being visionaries, it becomes their role to show the way to the society in times of despair and hopelessness. One of the most important works the greatest of the artists have carried out is to represent an ideology as a figure through their imagination. You can take the example of The Statue of Liberty. For a religious community like ours in India, artists have paved the way to visualize Gods in various forms. The practice of representation of Gods in human form or in form of any living creature goes way back to the earliest civilizations and is still in practice. But the role is not limited, as the reach of art is beyond imagination and so is the role of an artist. Artists like Nek Chand, Salvador Dalí and so many others have left a deep impression on society.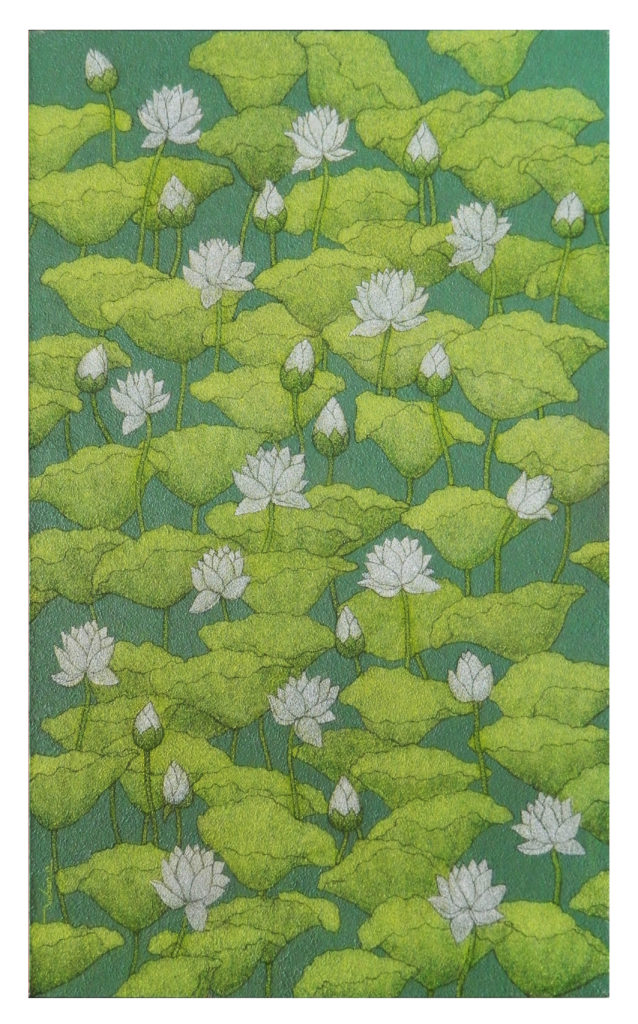 What art do you most identify with?
Most of my work till now focuses on the way society and the leadership in it works. I try my best to represent them on canvas with paint and mixed media.
What themes do you pursue?
Most of my work is regarding social behavior of humans, the structure of society, Mother Nature, innovation, self perception and on religious values.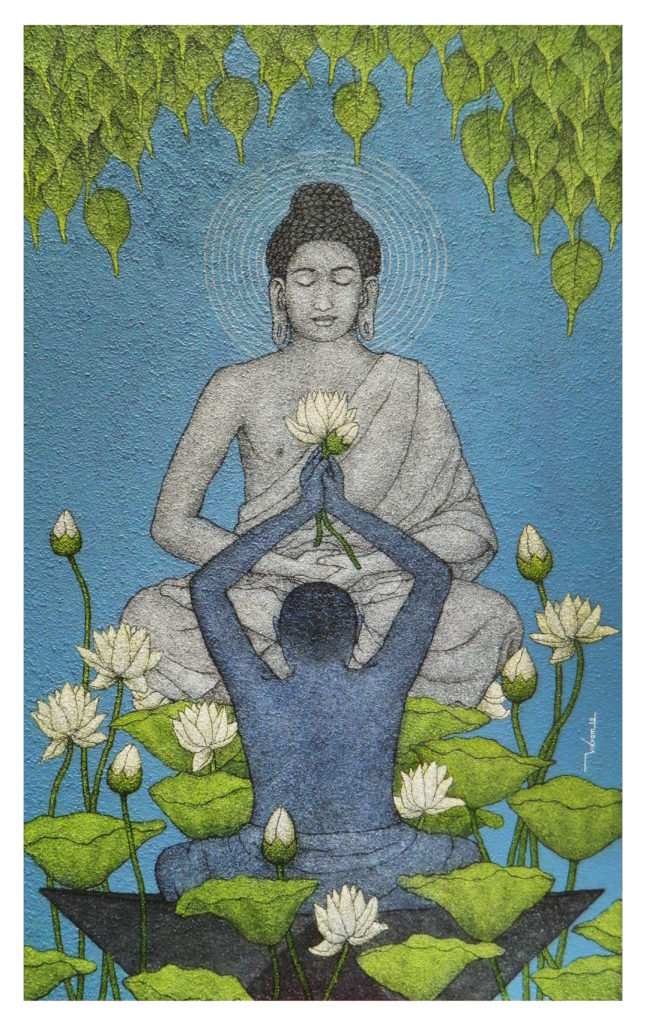 What are your favorite artworks?
The number of better works created by artists is very high; making some of them difficult to choose. Some of the artists whose works I like are Vivan Sundram, Jitesh Kalat, Rameshwer Broota and Shilpa Gupta.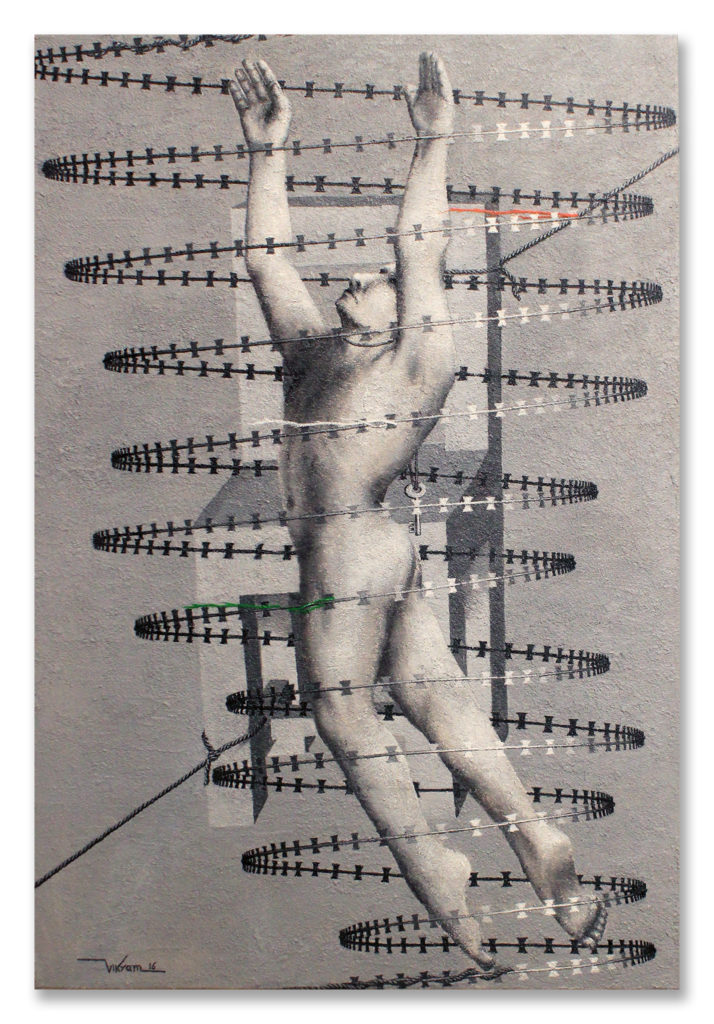 Describe a real life situation that inspired you?
In reality most of my work is based on real life situations that I see and experience such as the Nirbhaya incident, situation of fellow farmers (the pillars of our nation, I do belong to a family too that depends upon the practices of farming for their survival), level of pollution in atmosphere, innovation and deforestation, all these situations are based on my real life experiences and you can see my views over these topics in my paintings.
What jobs have you done other than being an artist?
My career started in Delhi; in the beginning I would do all kinds of jobs for survival. I have worked in digital printing shops, later on as an executive in a newspaper that was published on the streets of London. After a few years I got lucky enough to be able to handle the management of the news weekly myself. This gave me an insight to the political structure of the society and the present culture of advertisement. I have been working with several NGOs as a volunteer (and have been a founder member of an NGO). This is where I learnt about society. I have also worked as digital advertisement designer. As a social cartoonist also I have regularly created cartoons on health and related issues. I was also fortunate to get an opportunity to represent Nerolac in a couple of projects.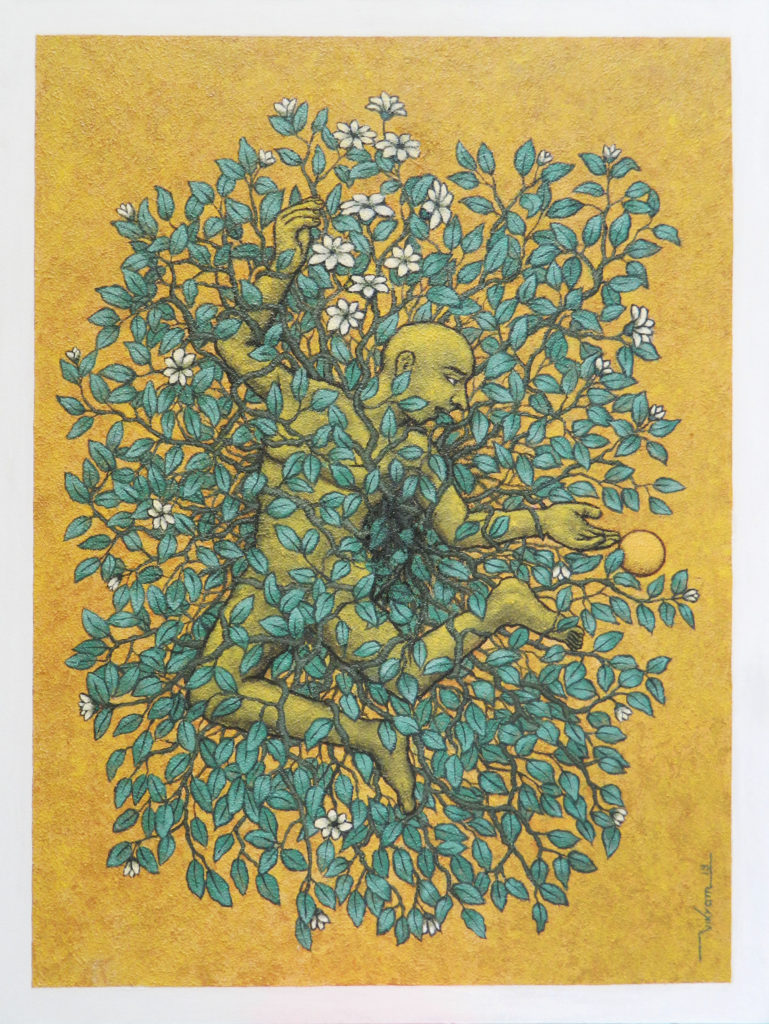 What memorable responses have you had to your work?
I was fortunate enough to present a charcoal painting to a prominent political figure and a true inspiration for me, Rashmi Singh, (IAS, Director) Department of Women and Child Development, Government of NCT Delhi. The portrait was presented in the memory of her Late father, who himself was a respectable political leader.
Is the artistic life lonely? What do you do to counteract it?
I would like to admit it that it's the solitude itself that gives me the time and opportunity to create and build the theme for my artworks. Luckily with the blessings of the Almighty I have a wonderful wife to bring me out of my loneliness. Other than that I enjoy reading books.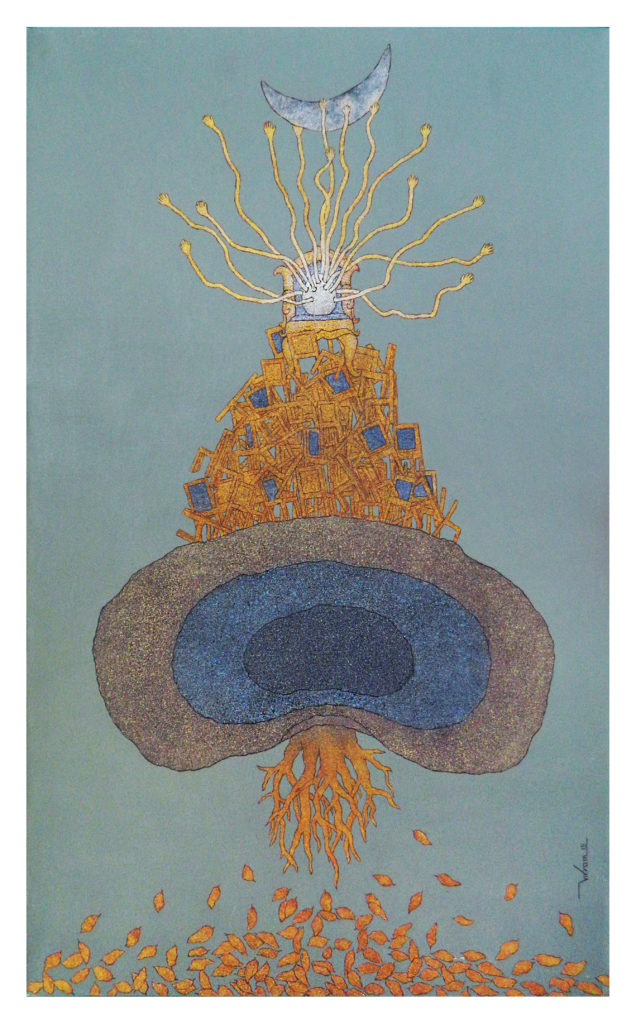 What do you dislike about the art world?
Art does not belong to the artist or the one who buys it, but it belongs to the people of the society as a whole.
Also there are lobbies that rule the art world, somehow it's rather difficult for new talent to surface in the art world of India, especially when there are rarely prominent artists to guide, help or share their experience with others. But then there are exceptions as well.
What do you like about your work?
You can see a varying style of artwork in my collection with the passing timeframe, that says I am evolving and by each passing day I am gaining experience. I enjoy my progress through the understanding of art.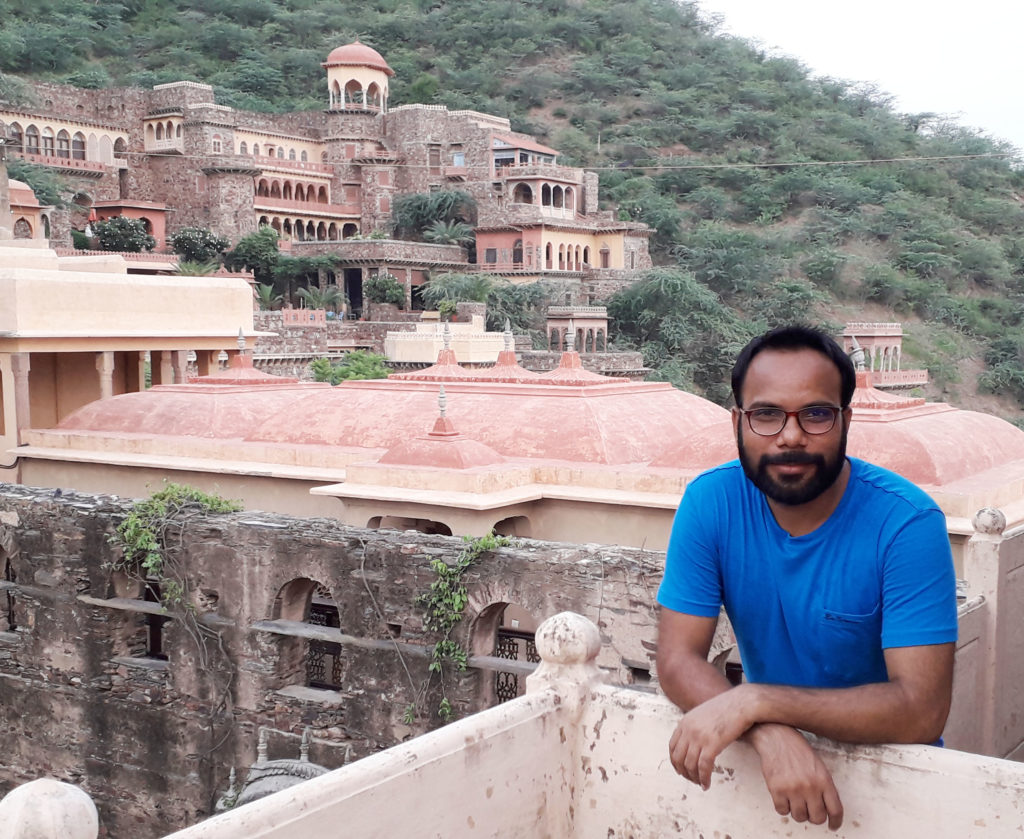 Should art be funded? What role does art funding have?
Definitely. The funding of art would allow real art to thrive in the world. It will give artists an opportunity to explore their ideas rather than wasting precious time in thinking how to create profitable art.
Funding of art would also allow new talented artists to pursue their careers successfully.
What is your dream project?
It is yet to arrive, but being an artist I dream every day. So I can have more than one dream project.
Name three artists that you would like to be compared to?
Not anyone, every artist has their own journey, own style of work, own identity. I have my own identity too.
Favorite or most inspirational place?
Art galleries are inspirational places for me.
What's the best piece of advice you've been given?
Be natural, be you, believe in yourself, as advised by senior artist Neeraj Goswami. I got an opportunity to meet and interact with him during one of my projects in a village of Rajasthan.
 Professionally what's your goal? Future plans?
I believe in the present. I enjoy every day of my life the way it comes and never think or plan for the future. Life is all about today and the little things that I do to make a positive difference in other people's lives.