Suman Sen Gupta's life in the world of art started rather early, albeit only as a hobby. From the very beginning, his artistic ability was quite evident to his teachers. Eventually, it was enhanced and perfected technically during his years (1986–90) at the Government College of Art & Crafts, Calcutta. He specialized in Applied Art and all the while continued to paint in his preferred mediums oil, water colour and mixed media experimenting with these mediums constantly. At the same time, as a manner of practice, he would literally 'copy' paintings by Bikash Bhattacharjee, an artist Suman especially admired both for his style and socioartistic sensibilities. It seems the almost physical, palpable manifestation of 'honesty' that is powerful visibly has been the trait common in all of Suman's inspirations be it Bhattacharjee, Vincent van Gogh, Pablo Picasso or others like them. While a student at the Art College, Suman's paintings were already being displayed at exhibitions. Even now, after nearly two decades of painting, his work is regularly featured in exhibitions across the country. Some of Suman's recent paintings, done in acrylic and ink on rice paper or on canvas, reveal his mastery over the field.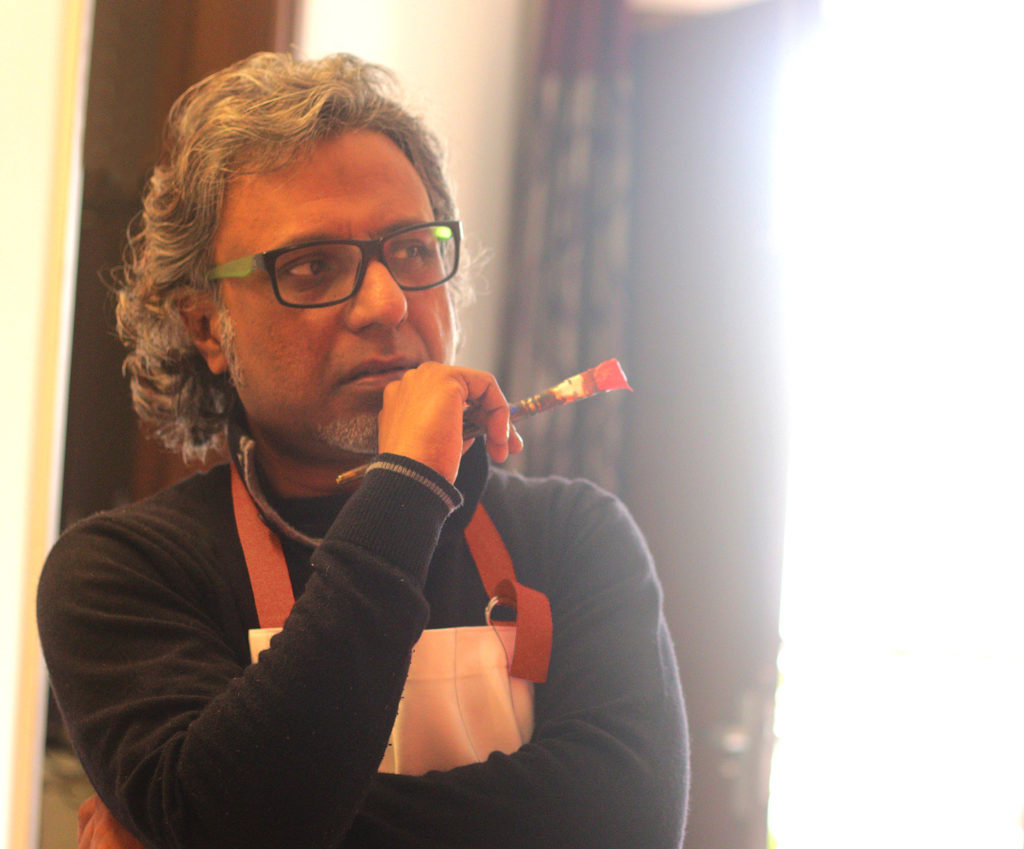 What's integral to the work of an artist?
How an artist would express him / herself to incidents which have happened in the past, are occurring in the present and with an idea of what the future holds as well. What's integral is, how an artist reacts to these phenomenon and express via his/her artworks.
What role does the artist have in society?
An artist's presence always exists in society. We silently react, but that reaction can strongly motivate the entire society if portrayed impact-fully. Sometimes it can also become a movement.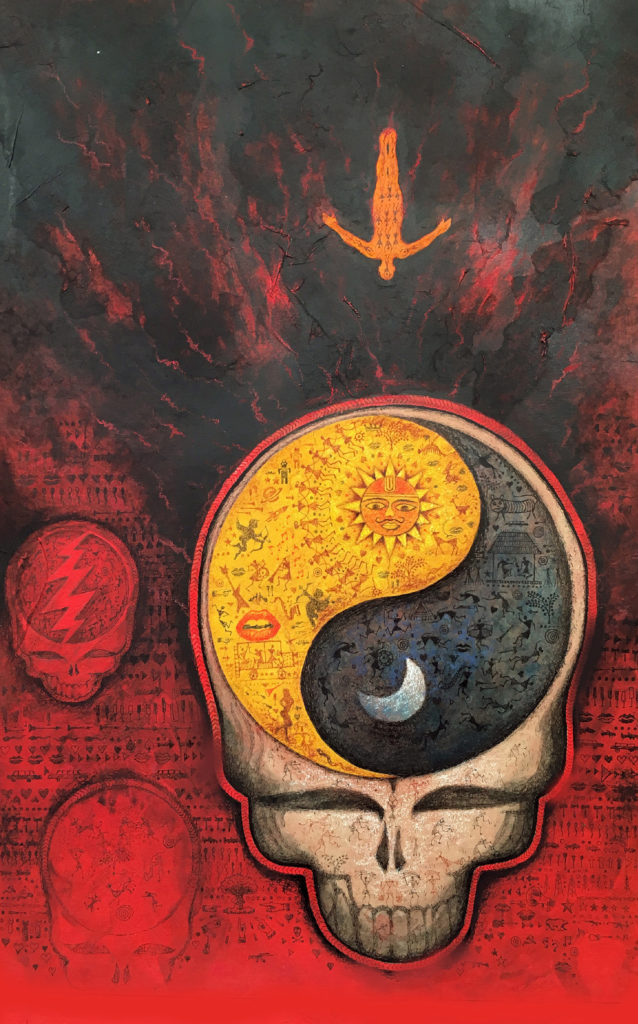 What art do you most identify with?
I identify most with surreal paintings which I feel are more real than realistic art. My entire journey filled with small incidents, emotions, love, anger, etc. encapsulates my art form. I also have great inclination towards portrait paintings. From my childhood, human expression has always motivated me. It may be just a normal person or an iconic personality.
What themes do you pursue?
I've always preferred stylized realism. I'm not a fan of complete abstractism. I prefer to have some real form, shape and colours. It may be minimalistic or very detailed. That's why my style is time consuming.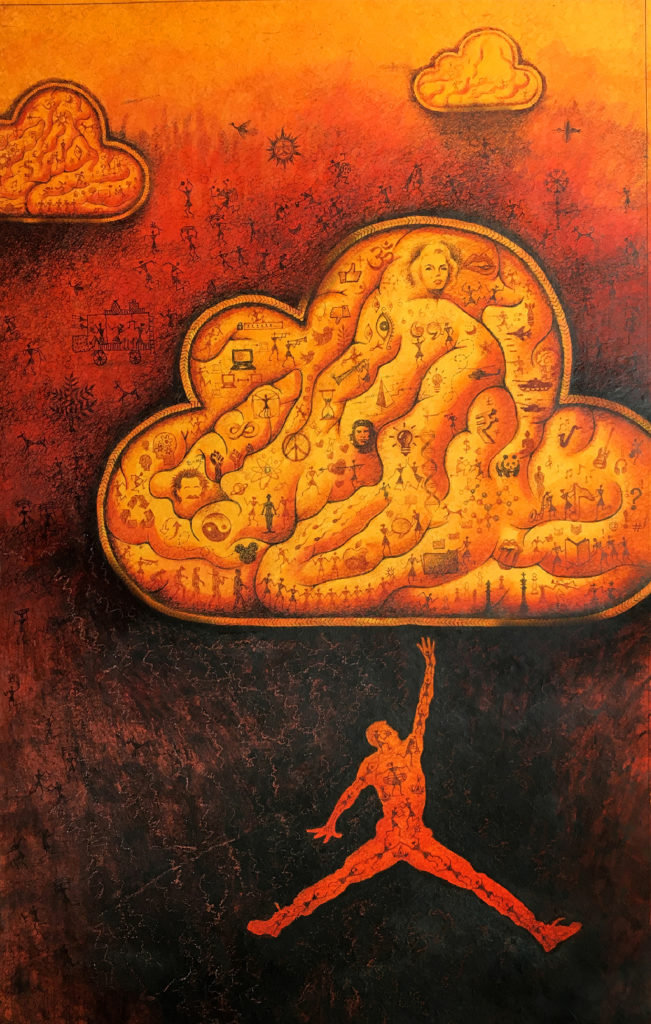 What's your favourite art work?
I am sensitive about my surroundings, my day to day life…and all those things that inspire me…hence any art form which can surprise me or evoke a sense of drama and is thought provoking is very dear to me.
Describe a real-life situation that inspired you?
Almost every aspect of life is real to me as an artist. So many incidents of the past and present, be it of positive aura or has negative vibes, inspire me equally. For example the current pandemic situation we are all going through or be it the Nirbhaya case in the recent past.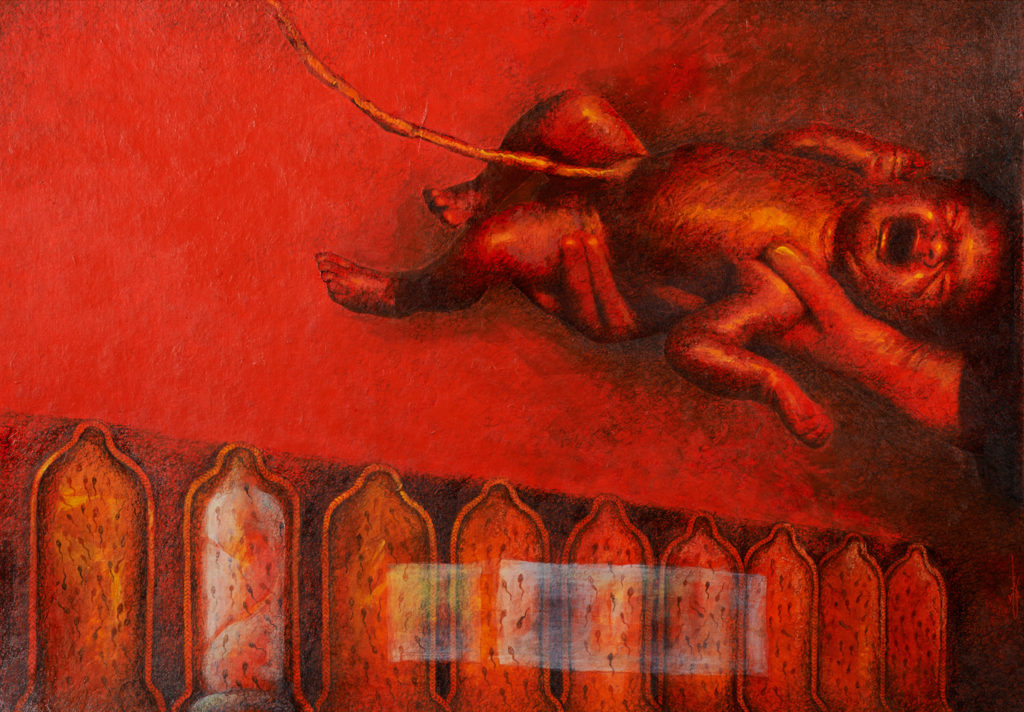 What jobs have you done other than being an artist?
Other than art, I haven't been able to dedicate much time to anything else. Whatever I have done or I am doing currently has always been in tandem with following the footprints of art. So even if I name photography and designing which I have done in ample still stands within my most sought after subject…ART.
Why art?
Art is not just painting, drawing or sculpture. It's a way of life and covers a huge panorama of perspectives which make life beautiful so why not….
What is an artistic outlook on life?
Here I want to quote one of my favourite painters Pablo Picasso. "Art washes away from the soul the dust of everyday life". I think this quote addresses the query quite beautifully.
What memorable responses have you had to your work?
I have always received heart-warming responses for my art from my viewers. It always inspires me and gives me new directions, forms and new thoughts to explore and carry on my with my journey.
What food, drink, song inspires you?
Being an artist by nature I am prone to be inspired by almost every element in life. And food, drink, music being very important aspects of life I must confide that I love soulful and comfort food, white wine being my favourite I do like exploring variety. As for music I relate closely to Indian classical and folk music a lot. However western classical, country music and soft rock draws me in too.
Is the artistic life lonely? What do you do to counteract it?
An artist is rarely lonely as his art encompasses him thoroughly so I would not be able to answer the latter part of the question. However music is a great companion while I work but that's not to counteract any notion of loneliness.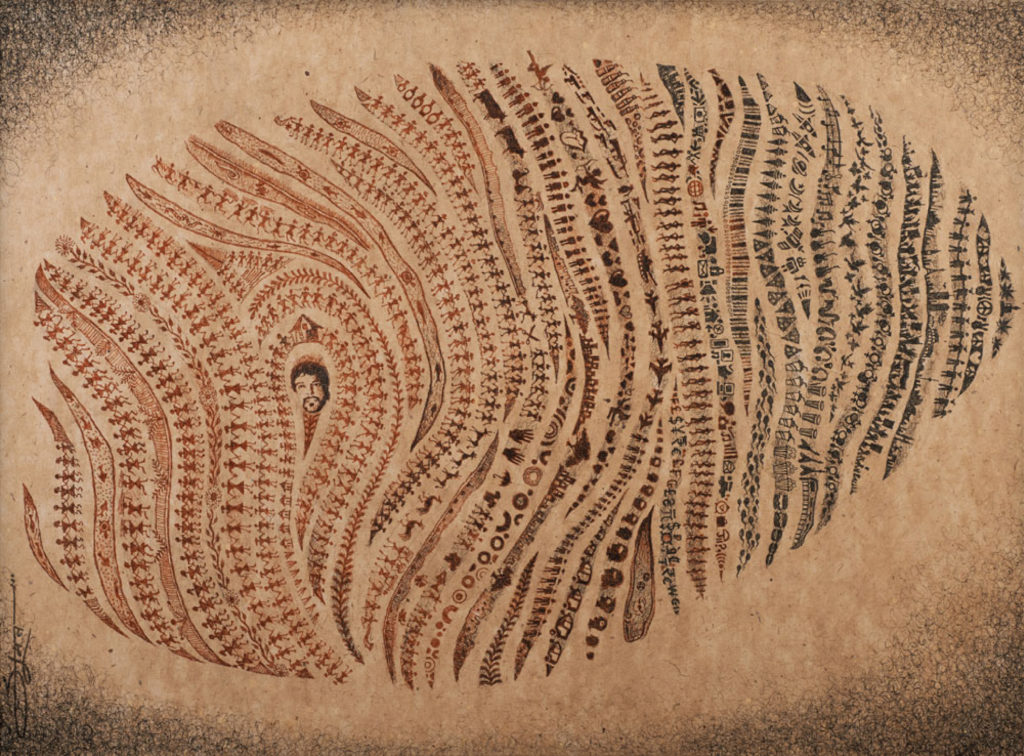 What do you dislike about the art world?
I totally dislike the fact of duplication of an artist's work. I am strictly against plagiarising and exploiting an artist's hard work. This is also to do a lot with today's technology development, the digital world which has made such discrepancies easier.
What do you dislike about your work?
When I work, I wholeheartedly try to achieve what is true to me at that moment of disposal so, it's tough to say something like that from my angle of the canvas.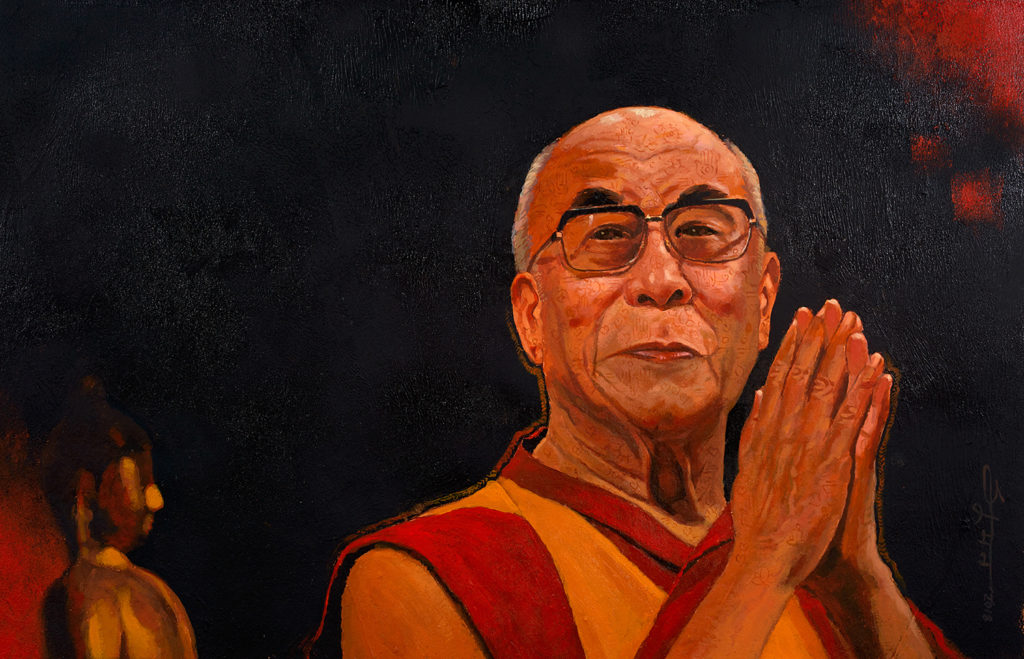 What do you like about your work?
 It would not do justice for me to deduce my work in any manner as I am here to express only. It would be best, left to my beholders to gauge and be the rightful neutral judges.
  Should art be funded?
Yes, according to me art should definitely be funded by the government or the corporates in view of uplifting not just the spirits of the artist only but also to uplift art as an integral whole. In earlier times Art was funded by the kings or emperors and I believe that's exactly why India saw so many masterpieces which were created during that era. Famous temple and cave art that were conceived during those eras were so successfully mastered. In today's scenario it's true that other art forms are funded but in the visual arts, funds are highly negligible.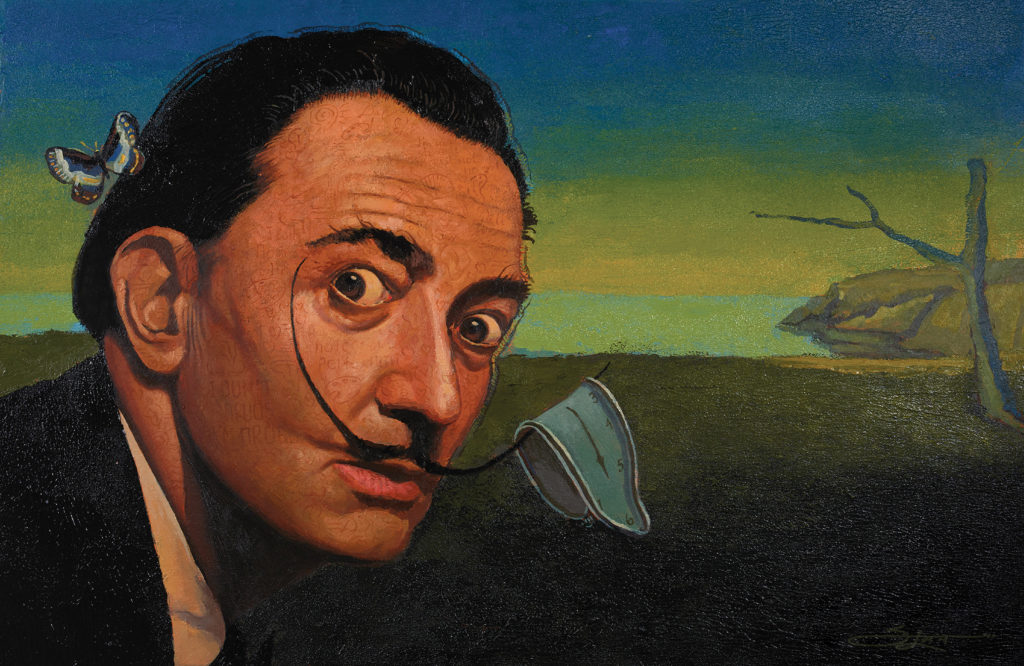 What role does arts funding have?
According to me art funding is extremely important and can be a game changer for the society as a whole. With the spirits of uplifted artists, great socio political positive messages of the society can be harnessed to bring out the purpose and clarity of a good life itself.
What is your dream project?
My dream project would be to create an Art n Design school for the under privileged of my society with equal opportunities and subsidized fee. That is yet to be pondered upon and hopefully should come by in good time.
Name three artists you'd like to be compared to.
All artists are unique in their own way. None can be compared with each other.
 Favourite or most inspirational place?
Being an Indian I am already inspired with the varied regions and states of my own country but Paris inspires me heavily in many other senses.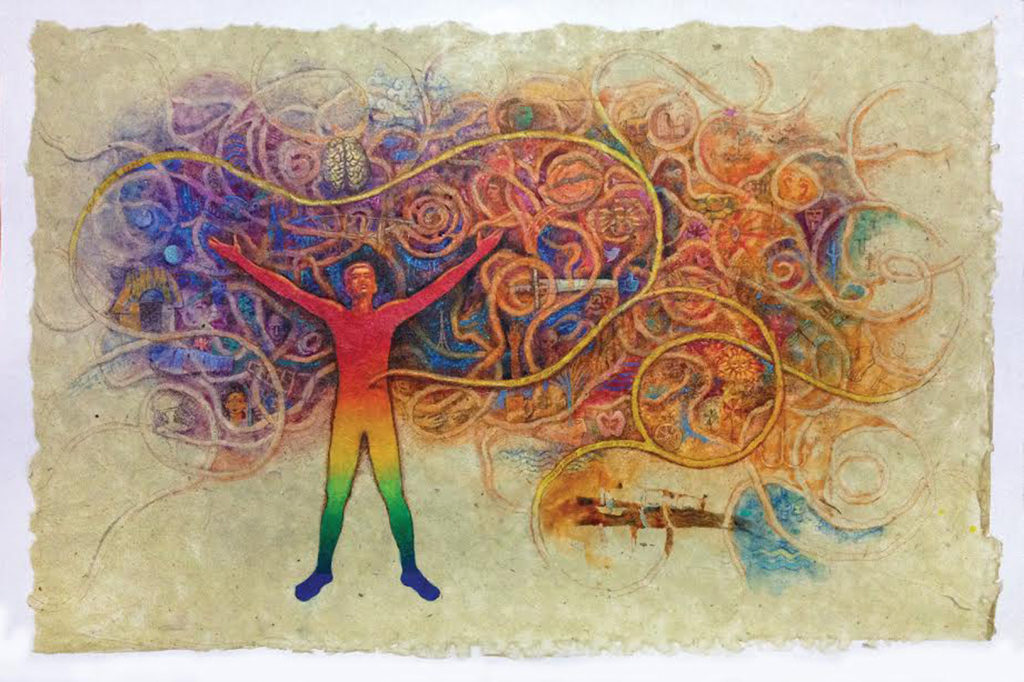 What's the best piece of advice you've been given?
The best piece of advice given to me is, "Karm karte jao, phal ki asha maat koro". (Keep doing your assigned work, don't expect results and let destiny take it's own call.)
Professionally, what's your goal?
To keep creating art which always surprises and delights my viewers.
 Future plans?
I want to keep exploring myself and keep moving forward in life. I don't ever want to be stagnant.