Profoundly creative, innovative and self-motivated, Chef Ruchit Harneja is the Pastry Chef at Musaafer. Prior to joining the Spice Route Co, Chef Ruchit worked as a Sous Chef at Andaz Delhi – a concept by Hyatt. A graduate of the Institute of Hotel Management in Bangalore, Chef Ruchit began his career with the Taj Hotels group as a trainee chef, where he eventually took over the pastry operations of the Taj Mahal Hotel in New Delhi. Chef Ruchit is not only well-known for his flavors, techniques, and expertise in Indian desserts, but also for his creative food presentations. He is notorious for his unique style of incorporating his own phenomenal and unusual spice blends in his desserts. He also works a lot beyond the food pairing parameters and most of the time succeeds with his experiments. For example, pairing ingredients like fresh green chilies with Indian desserts is something for which the orthodox world of food pairing would always be against.
Chef Ruchit has travelled across the world to take master classes with some of the world's most renowned pastry chefs, including Chef Antonio Bachour, who was named as one of the Top 10 Pastry Chefs in America, Chef Carles Mampel, who was selected as the Best Euroamerican Pastry Chef and Chef Marike Van Beurden, the award-winning pastry chef at the Four Seasons Hotel in Hong Kong.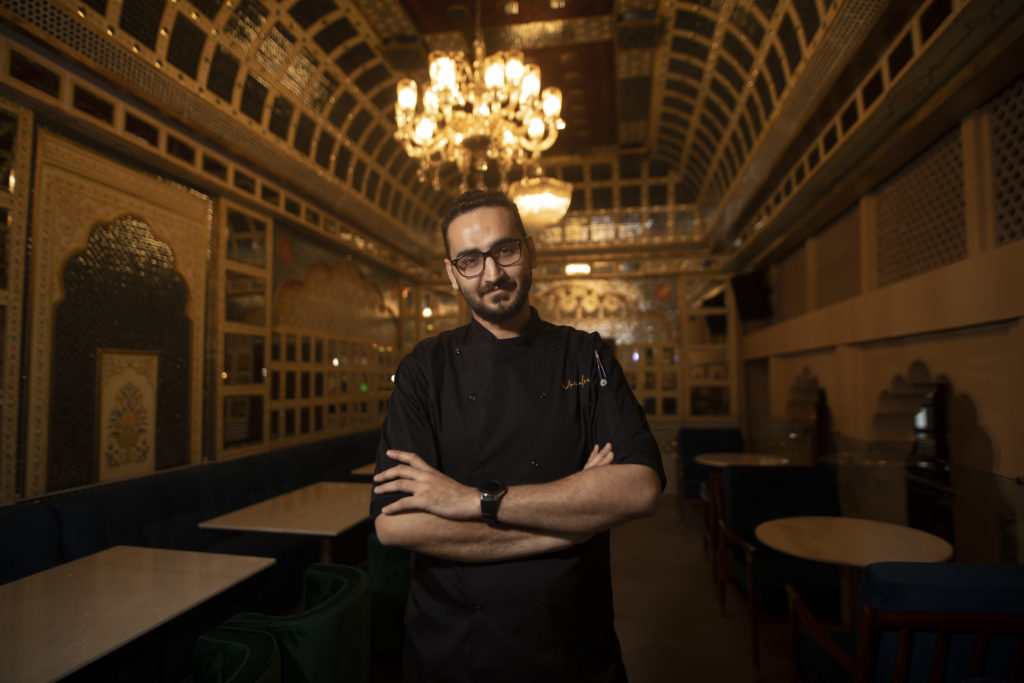 Chef Ruchit has also traveled to France and Belgium to undergo extensive training on chocolate arts; to Italy to learn the art of ice cream, gelato, and frozen desserts; and to Spain to study the deep science of molecular gastro art at SOSA Spain. Following the footsteps of Chef Mayank Istwal, Chef Ruchit embarked on a culinary journey throughout India to explore varied Indian desserts and pastries and learn ancient and traditional recipes from each region. The knowledge he gathered from his journey has not only added depth to his expertise, but to his dessert menu at Musaafer.
What inspired you to become a pastry chef?
Ever since the day I stepped into the culinary field, I had a constant hunger in me to explore and experiment the nature of ingredients and cooking styles.  All this gave me an opportunity to challenge myself at every stage to strive for the better.
I started my culinary journey from Japanese cuisine at one of the India's finest Modern Japanese restaurants -Wasabi by Morimoto where I used to be a teppanyaki chef. But deep inside me, I always had an inclination towards pastry arts which is a different world in itself. It is all about meticulous art, creatively balancing flavors and skill based techniques. Ever since then, I have been diligently working to eradicate the misconception that says eating desserts is unhealthy. Through all my desserts, I have always translated that eating sweets 'in moderation' after your meal always aids in digestion. It is scientifically proven that eating sweets triggers the release of saliva, which loosens the stomach muscles to make the food we have eaten settle easily.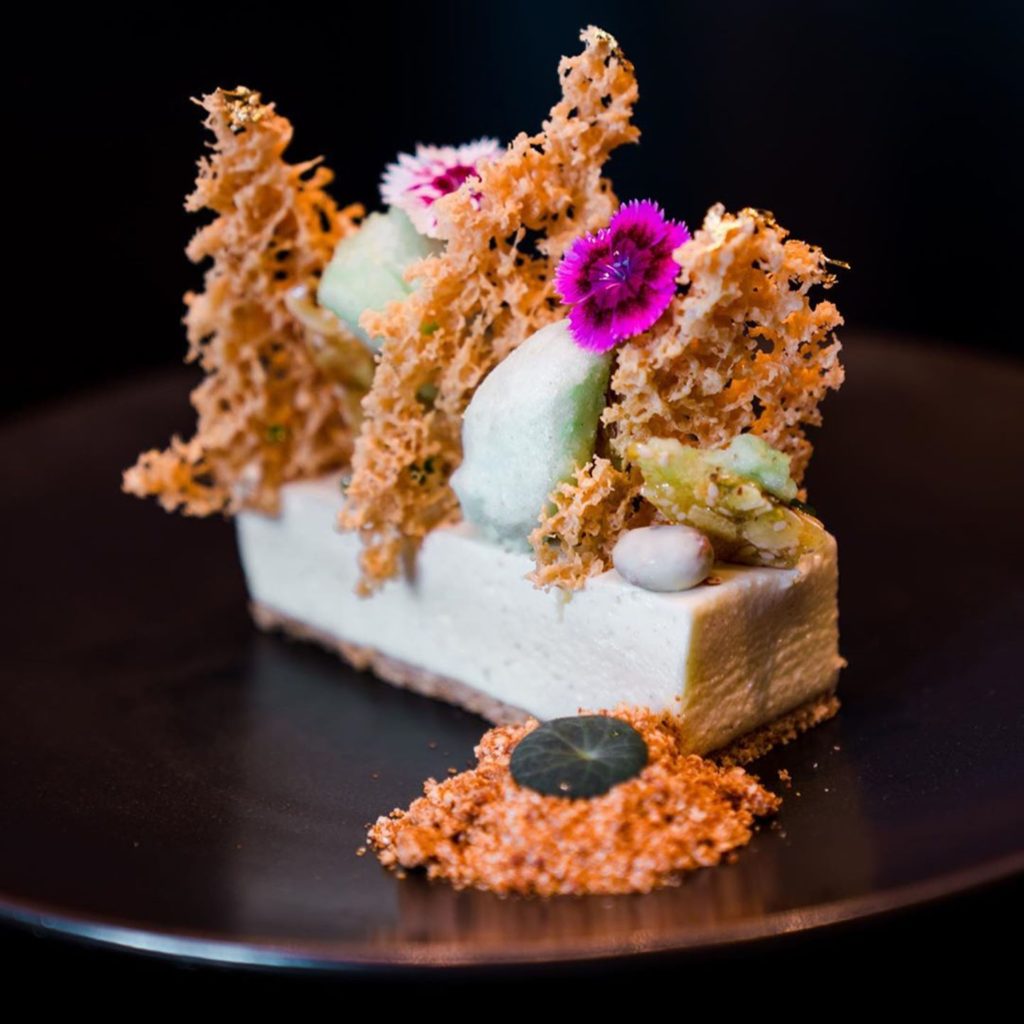 What is the philosophy and ethos behind the food you create?
With my style of desserts, I always control the amount of sugar and carbohydrate level and also incorporate appropriate digestive spices like fennel, caraway, ginger, anise, etc which turns out to be beneficial in terms of health.
The spices have been fostering Indian cuisine since ancient age and I'm extremely zealous to assimilate my own spice blends differentiating by their cooling, warming, baking and digestive nature. Each and every spice blend has a different note and reaction when it comes to pairing with ingredients and cooking technique.  I am conducting thorough research on the nature of spices along with Chef Mayank Istwal and so far we've been very notorious for our unique style of incorporating our phenomenal and unusual spice blends in desserts.
What's the latest trend when it comes to baking and patisserie?
What is one food (pastry) trend you wish would just go away?
In my opinion, the latest trend I see is to go Heterodox.
I work a lot beyond the food pairing parameters and most of the time succeed with my experiments on the concept of negative food pairing in desserts.
For example, pairing ingredients like fresh green chilies with Indian desserts is something for which the orthodox side of food pairing would always be against.
You will find such 'not to do' food pairings in a lot of my desserts in the most entrancing way. The trend that I feel must extinguish is the use of artificial products and molecular gastronomy. It started out on a very interesting chapter if used wisely but soon transformed into pure chemical gimmicks which ruins the soul of a dish.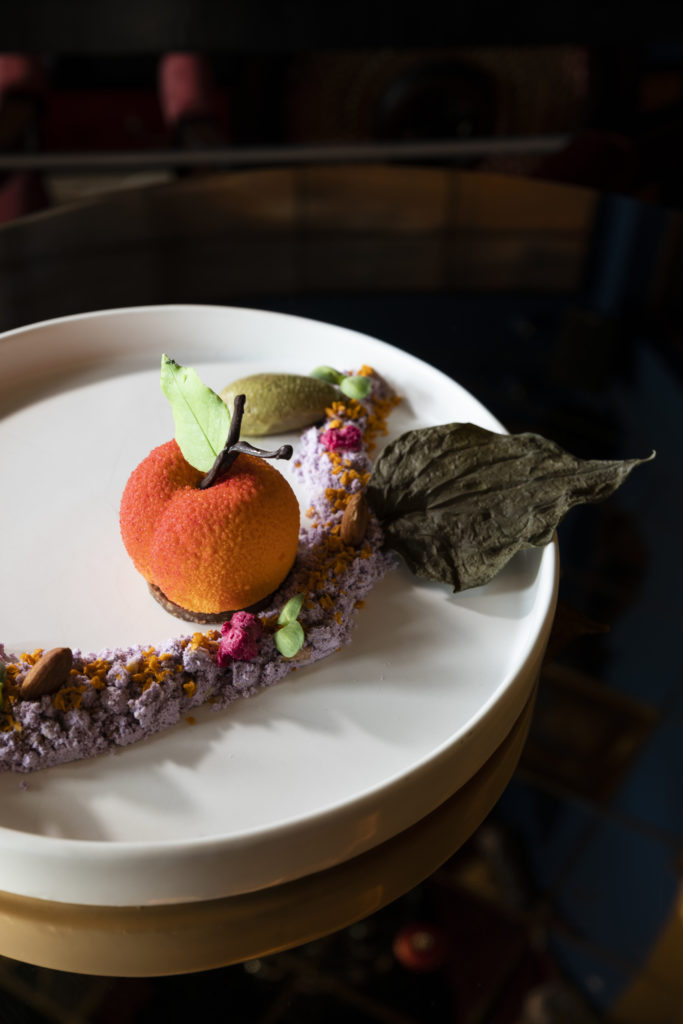 What is your baking style and the philosophy behind it?
I focus on keeping the soul and authenticity of the dish alive. I feel we need to let the ingredients and flavors shine out as naturally as possible.
What's your favourite comfort food? What's your favourite pastry or cake or baked product?

Mom-made food would be a favourite for every person on this planet. For me, it has always been Rajma Chawal (Indian style red kidney beans and rice). It is one thing I can live on for the rest of my life. My favourite pastry would be a rich decadent chocolate brownie topped with a liberal scoop of freshly churned vanilla ice cream.
Who or what was your inspiration to become a pastry chef?
Every new challenge inspires me and the inspiration gets stronger everyday to give something very valuable to the chef fraternity and the world of gastronomy. And not to forget, Chef Ashish Bhasin. Calling him anything like a mentor/guide/guru would be an understatement. He has always pushed me towards excellence and understands the depth of my thought process.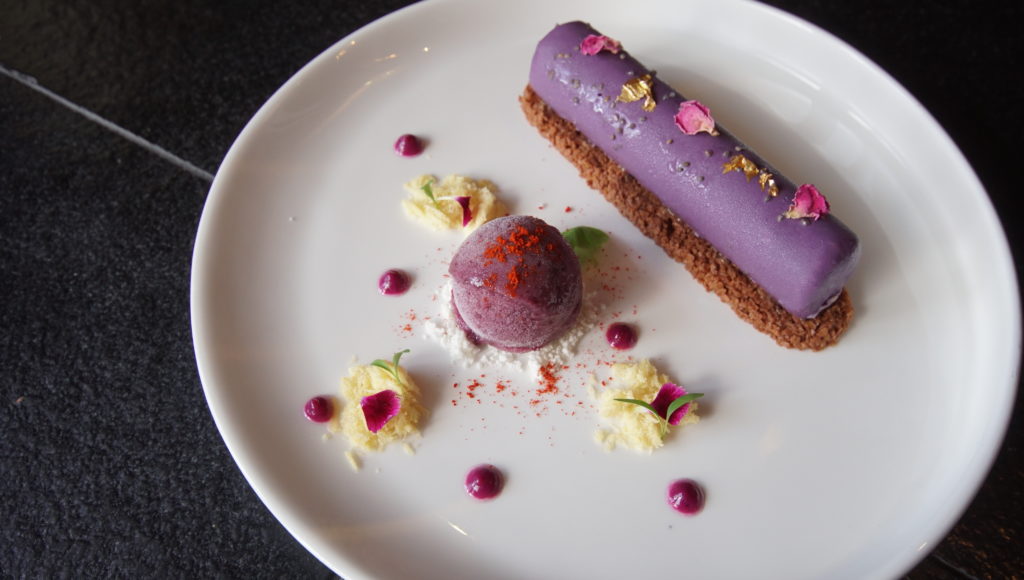 What is your advice to aspiring pastry chefs?
Patience  and passion is the key! Being a pastry chef is not just about creating fancy plates with top notch ingredients. There is a lot behind the flashy scenes.
The prerequisites to be a successful pastry chef is passion, desire and love towards your work. Thrive towards growth in knowledge, fame will automatically follow.
Future Plans?
My future plans are to set a benchmark for Neoteric Indian cuisine. Our own Indian cuisine has a lot to give back to the community. Being one of the oldest civilizations, there are plenty of beautiful, mind blowing ancient age dishes / ingredients and techniques which are long lost or not in the mainstream. These dishes have always had a significant existence to nature and health. I've been already working on the use of Indian super foods in my desserts like moringa, lotus seeds, millets to name a few.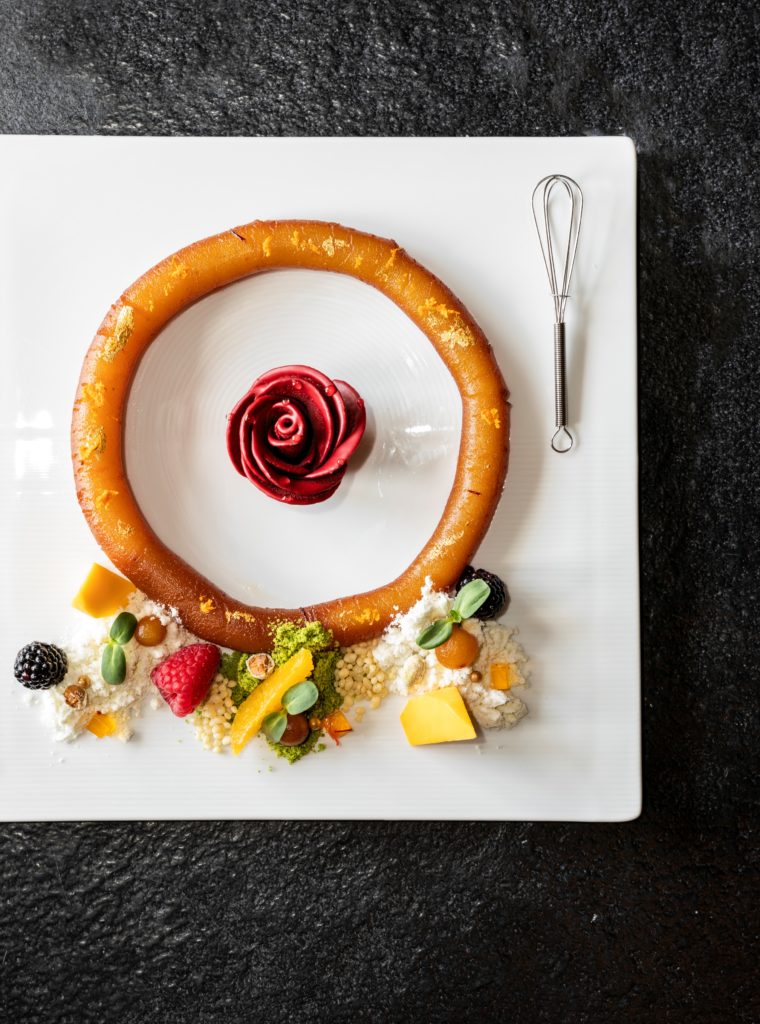 Would you consider yourself as an artist? Are you inspired by artists when you create your pastries? When you create different products everyday where do you get inspired from?
Chefs are an amalgamation of artist/scientist/doctor/nutritionist/hygienist and a lot more. The food industry lands us in such situations everyday where in we have to deal with new challenges and we learn from all these instances.
The topic of local food, from smaller, specialized and personally
known producers, is becoming more important. What are some of your
local partners from whom you source?
I am a strong believer of sustainability and promoting farm fresh organic produce. At Musaafer, we have collaborated with a lot of local farmers however, the pastry world does require specialized ingredients to be sourced or imported from specific global suppliers.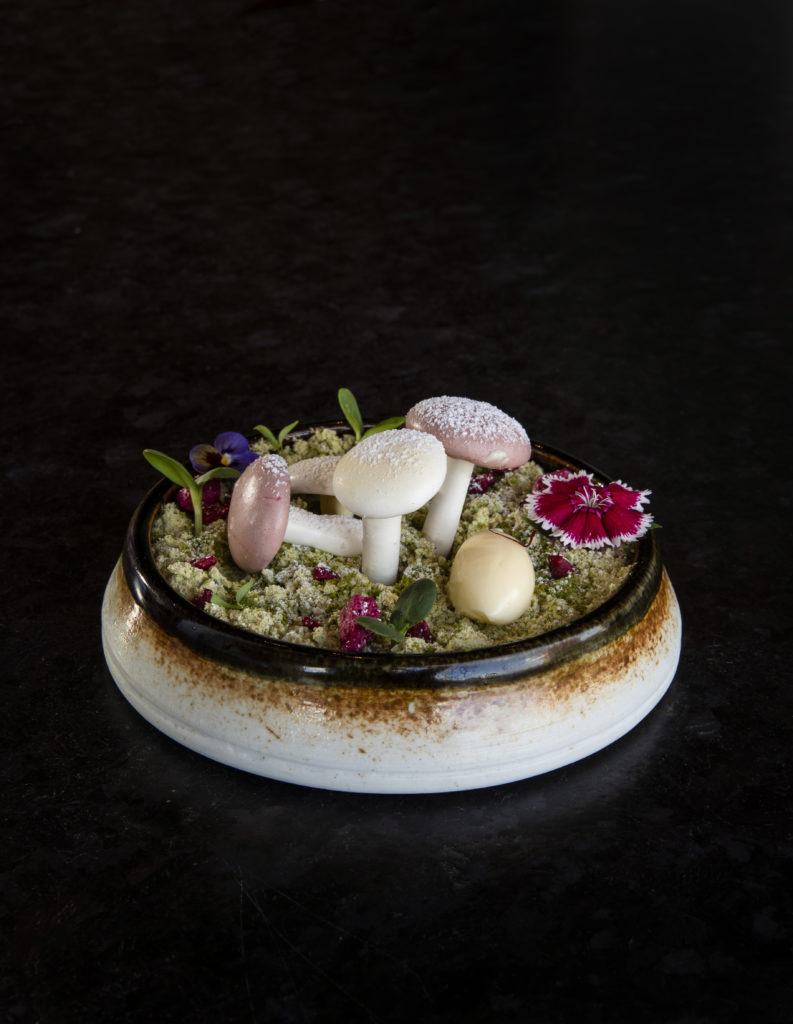 What would you say is the key/winning feature of your creations?
I have been focusing more and more on the use of seasonal spice blends and ingredients in my creations. For example, I use the powder of green cardamom seeds in a lot of my desserts not just because it imparts flavor to the dish, but also because of the essential oils present in it stimulates proper secretion of gastric juices and acids in the stomach which aids in digestion. The cooling properties present in the spice are considered to be anti-depressant and fatigue boosting. Similarly each and every spice blend has it's own properties and response to the product in which it is being used.
What are the most important considerations when crafting your menu?
We at Musaafer promote intense brainstorming within the team before finalizing each and every dish which is later finalized to be on the menu. Our menu changes every season depending on the seasonal produce, health aspects, authenticity and soul of the dish.
Have you ever considered being a vegan chef? How practical is it
being a pastry chef?
Initially, I had never thought of being a vegan chef, but veganism is definitely the future of food.  There are a lot of vegan ingredients in the market which enable us to create magic on the plates for vegan diners.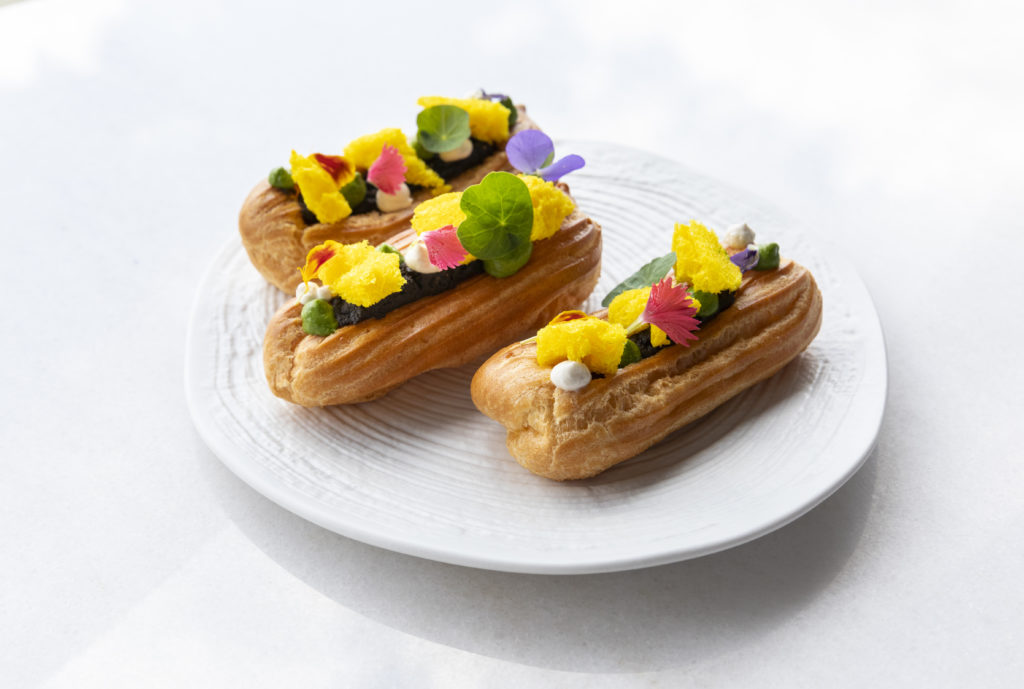 What's your signature dish?
At Musaafer, We launched a dessert for our Monsoon menu named 'Jamun'.
Jamun is a native Indian black plum or also called Java plum. It is very specific to the monsoon season. It is predominantly sweet but also has an acidic flavor which warrants the use of salt while eating it. It is considered to be very nutritional in Ayurveda, as it regulates blood sugar, aids in weight loss and is high in antioxidants. It brings back memories as most of the Indians like me have grown up eating jamun with a sprinkle of red chili and black salt. Taking inspiration from this sight, I developed a dessert which comprises a Jamun mousseline, jamun sorbet sprinkled with red chili and black salt and Soan papdi (which is also an Indian confection like a cotton candy made by cooking gram flour and sugar).
Which is the dish you've created that you are most proud of and why?
Qubani ka meetha is a traditional Hyderabadi dessert which comes from the Muslim community. 'Qubani' is an Urdu word for apricot; hence the preparation involves boiling apricots in rose scented syrup until it assumes the consistency of a thick compote. It is served along with apricot kernels and thick cream.
At Musaafer, We created a new avatar of qubani ka meetha by remodeling it into the shape of a mock apricot. Also, the betel chewing culture is a very famous sight in their culture as a mouth freshener after their meal. Hence, a dehydrated betel leaf is added on the plate to add a different flavor dimension. Working on the lines of negative food pairing, I added a very interesting sorbet made with fresh sea beans and fennel to add a refreshing briny flavor.