Radisson Resort & Spa Lonavala is a beautiful hotel located in the scenic hills of Lonavala. A perfect getaway with convenient air, rail and road connectivity from Mumbai and Pune, this destination is a travelers' paradise offering many tourist attractions such as Rajmachi Point, Lonavala Lake, Duke's Nose, Karla Caves etc. The resort is spread over 14,100 sqm, offering sweeping views of the majestic Sahyadri range and one of the largest venues for hosting offsite meetings and large weddings. Radisson Resort & Spa Lonavala's commitment to sustainable design practices and extraordinary local character makes it ideal for modern travelers seeking a purpose-driven travel experience.
This gorgeous property is just a 15 minutes drive from both Lonavala and Khandala railway stations, Radisson Resort & Spa Lonavala is easily accessible for guests traveling from Mumbai, Pune and Khandala. The resort offers easy accessibility to tourist attractions such as Bushi Dam, Narayani Dham Temple, Lonavala Lake and the celebrity wax museum. Designed by well-known Indian architect, Kamal S Malik, Radisson Resort & Spa Lonavala has been envisioned as the perfect amalgamation of sustainable design, local art and culture.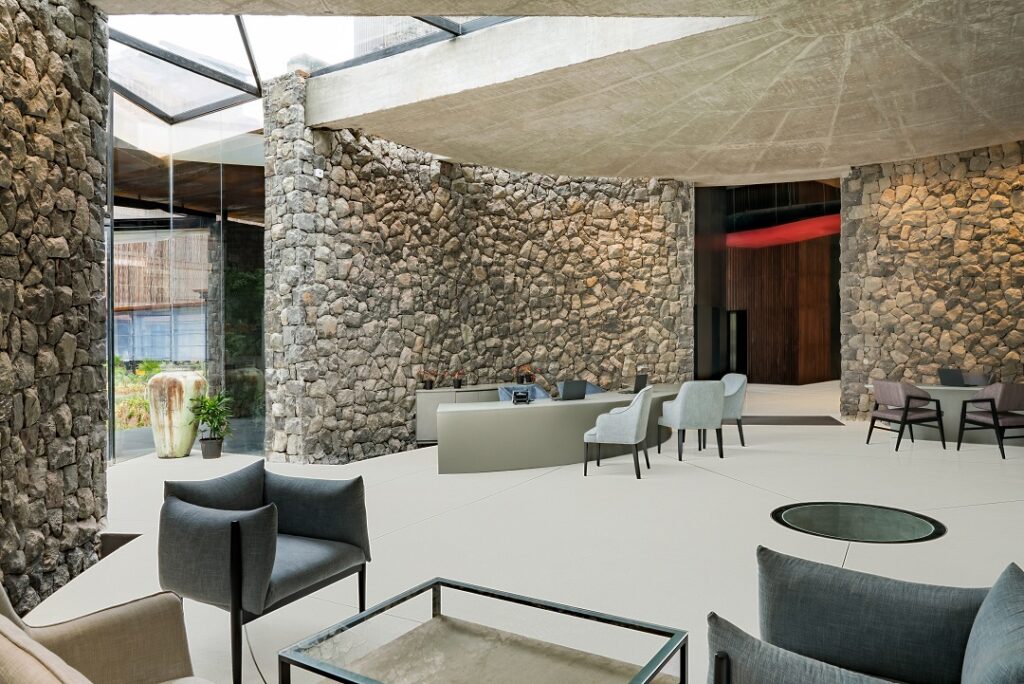 The resort has seamlessly adapted eco-friendly design practices and incorporated reused natural elements such as stones from the site for stone-cladding of the entire building. It features areas such an open atrium, that has been designed to reduce the need for air-conditioning. Radisson Resort & Spa Lonavala's atypical entrance lobby has a grand cylindrical space which recreates the effect of the echoes of Shivaji's forts, giving the sense of a conservatory surrounded by hills. It is also home to the country's largest Gabion wall which is approximately 21 m in length and is a visual delight for guests.
Alok Kaul is the General Manager of Radisson Resort and Spa Lonavala. He is a seasoned professional with more than two decades of exposure to hospitality, luxury and real estate. His personal vision is to further uplift the hospitality industry in India to international standards. "Radisson Resort and Spa Lonavala is the first unique architecture marble structure focused on blending Maratha heritage with nature. The resort promises to offer curated experience to evolved customers. The theme is very unique both to the city of Lonavala as well as within the hospitality space and has integrated the sustainability and eco-friendliness element," says Alok Kaul.
From where i live, the resort is a comfortable one hour drive and a car was organized for me to be picked up from Pune. Radisson Resort & Spa Lonavala features 103 uniquely designed modern rooms across four categories – Superior room with balcony view, Deluxe room featuring a lush green view, Suites which offer generous space and a Presidential Suite which comes with a five-seater open deck whirlpool. I was put up in a luxurious suite with a jacuzzi in the balcony. This is the only resort with bathtubs and Jacuzzis located in the balcony.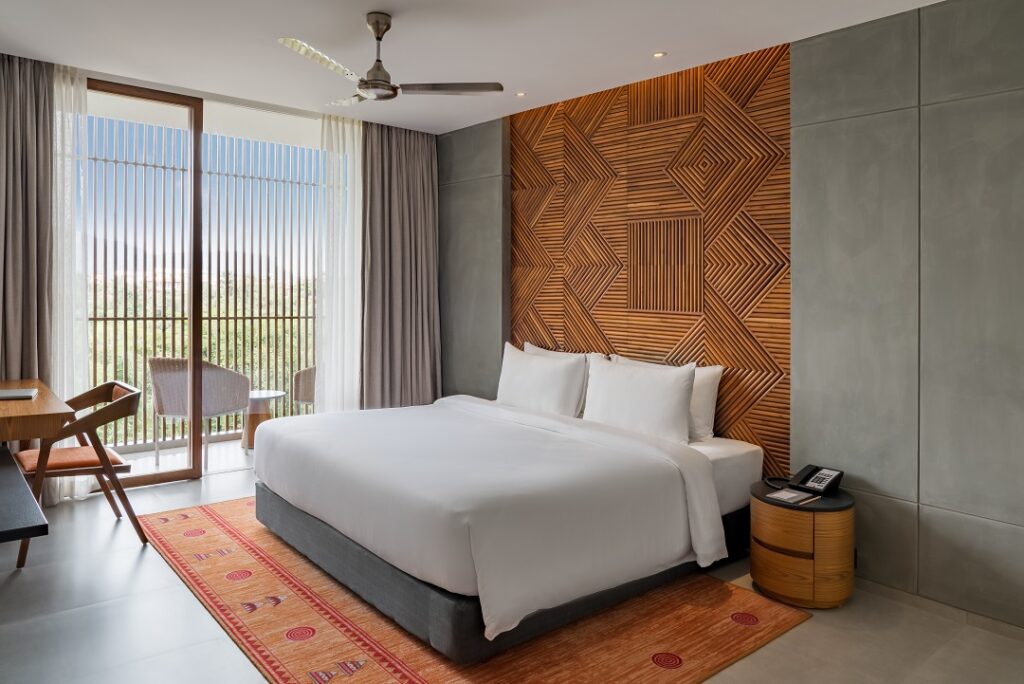 With over 4,500 sqm of indoor and outdoor event space, Radisson Resort & Spa Lonavala offers seven venues: Raj Sabha Wedding Lawn, Raj Bhawan Grand Ballroom, Royal Bastion, Surya Bhawan Indoor Banquet, Torna Banquet Terrace, Pool Deck and Board Room, that can host up to 1,500 pax. All meeting and event spaces come equipped with modern audio-visual technology making them ideal for hosting destination weddings, social and corporate getaways. Raj Sabha Wedding Lawns and Torna Banquet Terrace offer a spectacular view of the hills surrounding the resort, making every event memorable.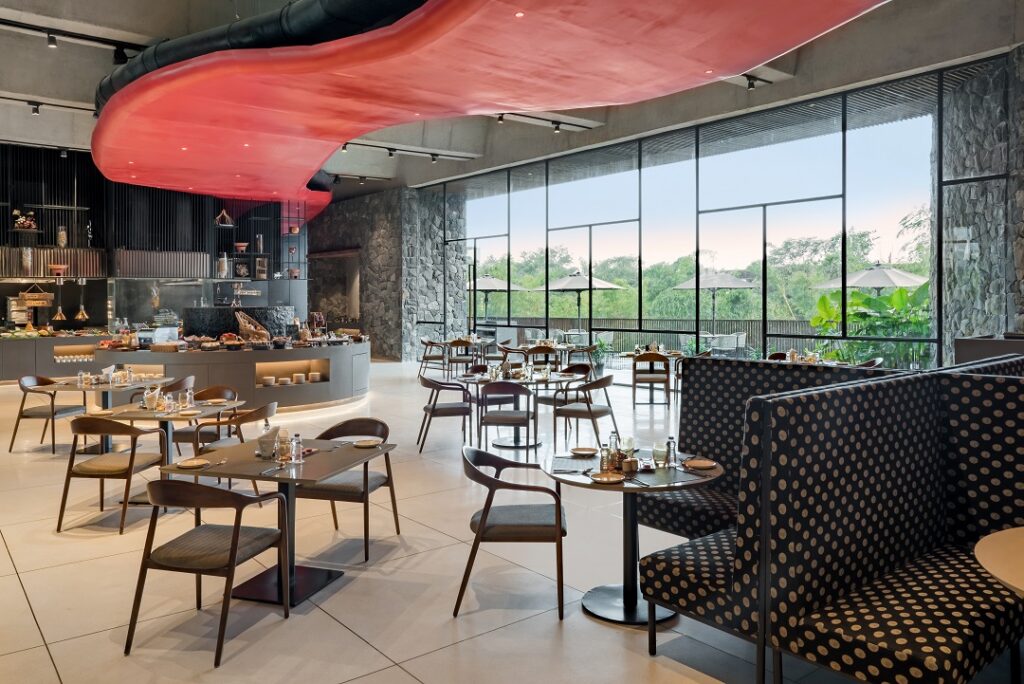 Radisson Resort & Spa Lonavala houses two exquisite dining options; Hirkani, an eclectic cuisine restaurant with emphasis on Oriental, Coastal, Indian and local cuisine and Malhari, a niche and trendy lifestyle bar serving contemporary grills, signature cocktails with a special emphasis on local flavors and produce from chef's garden. Executive Chef Nandan More and his efficient team including Executive Sous Chef Mahender Singh and pastry chef Ravi Phate create platefuls of culinary gems that make Radisson Resort & Spa Lonavala a foodie's delight. The restaurant Hirkani has a delightful chaat counter which is extremely popular with every guest who visits including me.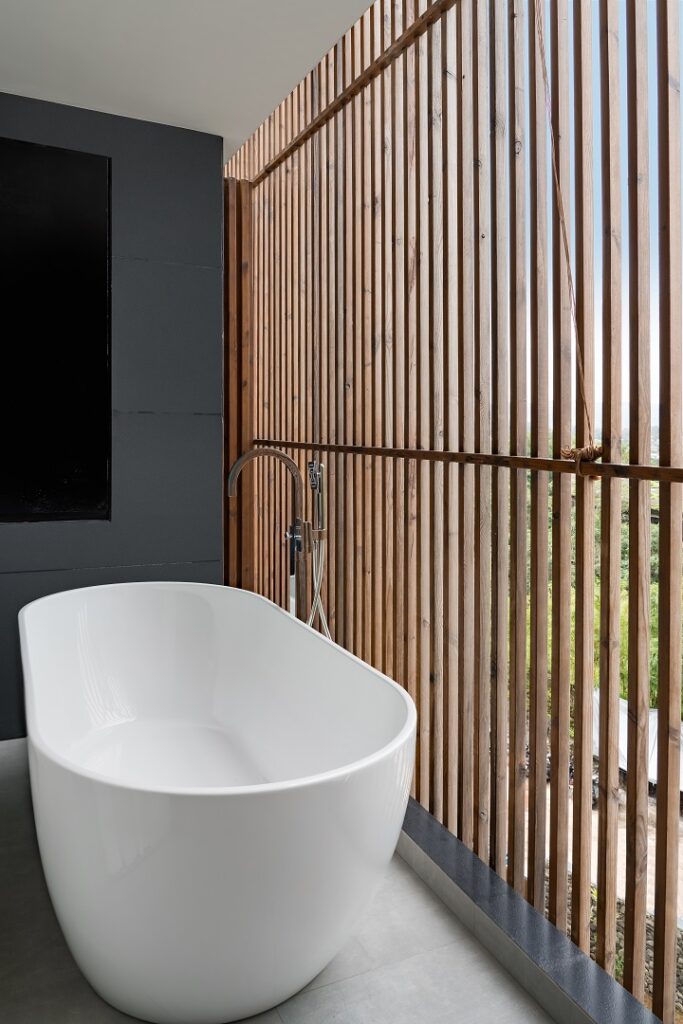 A key attraction of the resort, Tattva Spa at Radisson, a full-service wellness center, is perfect for guests looking forward to an immersive and rejuvenating experience amidst the serenity of Lonavala. During my stay i spent a lot of time relaxing in this spa. Personalizing each session, the spa has a distinctive approach towards wellness by optimally integrating the use of local products and vital aspects of local culture. Built on a unique philosophy, the spa is centered around mental and physical well-being where guests are encouraged to interact with one another and feel part of a community. Radisson Resort & Spa Lonavala is well equipped with modern amenities such as a 24-hour fitness center and houses an interactive kids' play area.
A distinctive feature of the resort is its outdoor swimming pool – Kund, designed in the shape and color of an actual Kund (traditional water reservoir), overlooking lush greenery surrounding the resort. This specific area is an Instagrammer's delight with a lot of spaces where one can capture amazing reels and photos. With the health and safety of guests and team members as its top priority, Radisson Resort & Spa Lonavala is implementing the Radisson Hotels Safety Protocol program. The in-depth cleanliness and disinfection protocols were developed in partnership with SGS, the world's leading inspection, verification, testing and certification company, and are designed to ensure guest safety and peace of mind from check-in to check-out.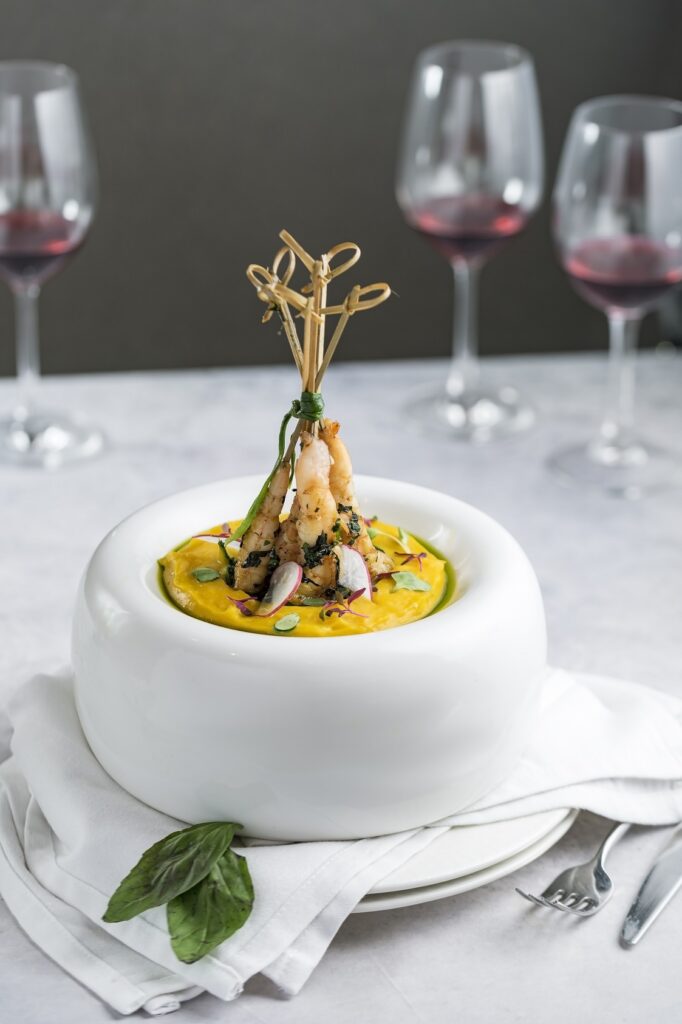 There is an unmissable positive vibe to Radisson Resort & Spa Lonavala and the design is unique along with being futuristic. What works really well is the fact that General Manager Alok Kaul has hired a team which is simple yet very efficient. I would like to specifically mention Director of Revenue Yasin Shaikh who understands the role marketing plays in the revenue generation of a hotel and was of great help to me during the capture of interesting reels and photos showcasing the essence of Radisson Resort & Spa Lonavala. Executive Housekeeper Shakil Ahmed, Vandana from housekeeping, Soma Chakraborty from the food and beverage service team also played a large role in ensuring i had a super time while at the resort.
Radisson Resort & Spa Lonavala is definitely worth several visits !