Chef Prathana A Narang decided to pursue something that she loves doing and stumbled upon baking. She has a come a long way from selling cakes from home to doing a Diploma In Baking Science and Pastry Arts, working at Leela Palace Bangalore and now being the Deputy Chief Of Academics and Head of Consultancy at Lavonne. Chef Prathana has been part of all the events and new innovations that have taken place during her 7 years with Lavonne.
What inspired you to become a pastry chef? You've been in the industry for quite some time. Would you have done anything differently when first starting out?
I've always loved chocolate and warm breads since i was a child. While pursuing Bachelors in Commerce, I used to attend weekend workshops about the basics of baking. it's been close to 8 years now that I am a part of this industry and I am delighted about how this journey has unfolded. Given an opportunity to relive that time, I would've done it just the way it happened, I wouldn't change a thing.
What is the philosophy and ethos behind the food you create?
The ethos is very simple, follow the basics and keep your fundamentals in the right place, many a times in the hunt to create something exquisite and advanced we tend to forget our basic principles and fundamentals, in my opinion there is no advancement without the basics, therefore while I'm trying to create something new. The philosophy is not to complicate my desserts, but to bring out a fusion with simple and basic ingredients.
What's the latest trend when it comes to baking and patisserie?
Vegan desserts are trending the most nowadays, the world today is more conservative about what is going into their system. It's challenging and exciting at the same time, egg, butter, cream etc are considered to be some of the most important ingredients in our industry, and to make desserts without them without compromising on the taste is something that keeps me on my toes.
What is one food (pastry) trend you wish would just go away?
Pull me up cakes is a trend I wish would go away soon. Also the use of colours eventually in pastry and baking industry is one that is widely used due to lack of alternatives easily available especially natural food colours. I hope to find natural food colours that are more widely available so that chefs can use that to create their products.
What is your baking style and the philosophy behind it?
When it comes to baking, I love to stick to the classics, they are called classics for a reason. But when it comes to creating plated desserts or petit gateau it is all about the flavour of the ingredient. I always try to create a fusion of different flavours in my mind and ensuring it hits the palate with the right textures and temperatures without being too pretentious but also hitting the soul in the right spot. This is something i try to achieve in my recipes. A plated dessert should be picture perfect, and give you a refreshing sense of taste when you eat it.
Favourite pastry or cake or baked product?
My favourite comfort food is a bowl of our traditional Sindhi Curry Chawal, however when it comes to my industry, I must admit that i derive utmost comfort in having a scoop of freshly churned chocolate ice cream or a warm "Pain au Chocolat"
Who or what was your inspiration to become a pastry chef?
Growing up, I've always seen European and American bakery products on TV shows or the internet, at that time, even thinking about those countries, traveling there for the food was a dream, and while going through my part time baking classes I felt my calling lies in this industry, that's where the seeds of inspiration were harvested in my soul.
What is your advice to aspiring pastry chefs?
No matter whoever you become in life, always remember your roots and how your journey started, it will always keep you grounded. Another advice that I would like to give is that our country today is at par with global talent in terms of the patisserie industry, and there are some amazing pastry schools and opportunities in India to learn and contribute to our fabulous industry.
Future Plans?
Our founders at Lavonne have several plans to expand Lavonne in India and deliver our consumers a global experience of various bakery, and patisserie products, right now I'm involved in building such experiences at Lavonne, amazing things will unfold soon.
Would you consider yourself as an artist? Are you inspired by artists when you create your pastries? When you create different products everyday where do you get inspired from?
When I curate plated desserts, I definitely feel like an artist, there's always a story behind every plated dessert I make and I love it when the message is passed through my creation. I take inspirations from daily aspects of life. Recently in one of my classes, we did 22 different types of Bonbons, and the colours of those bonbons were inspired from 22 different species of birds that are there around us. So yeah, I search for inspirations from daily aspects of our lives.
The topic of local food, from smaller, specialized and personally known producers, is becoming more important. What are some of your local partners from whom you source?
Being an academic instructor we do use locally produced ingredients from the partners and vendors available close to us  especially for the most talked about croissant and sourdough where we need the best quality of flour that for so many years now has been outsourced. We at Lavonne have found our local producer to give us the same formulation of flour to get the best quality of croissant and breads.
Since we come into the industry of training future entrepreneurs and chefs we don't limit ourselves only to locally sourced ingredients but also to different type of ingredients that may not be available locally but are important to introduce to the young chefs so they get a exposure of all things that can be done in baking and pastry.
What would you say is the key/winning feature of your creations?
My attention to detail is the key feature of my creations. According to me, my creations are never complete if I haven't looked into the minutest of the details possible. Before I create a dessert, I sketch it out with the design, shape, the ingredients that have to go in, the final combination of the flavour I need to get when I taste it, and of course how it is going to be plated/served.
What are the most important considerations when crafting your menu?
Usage of high-quality ingredients, you relish a dessert with your eyes before you taste it, therefore the looks, and to satisfy your cravings and your taste buds, the flavour. I would say these 3 factors are the foundation of my craft. But out of these the most important consideration is to feel happy when one tastes my creation and there is nothing that can ever be more important than that.
 Have you ever considered being a vegan chef? How practical is it being a pastry chef?
Vegan desserts is the newest and most trending topic in our industry, however the use of classic ingredients can never be ruled out. The industry and the consumer base are tremendously vast. Therefore, being a pastry chef, I won't be able to do justice to the tag of being a Pastry Chef by catering only to one kind of an audience.
What's your signature dish?
The best part about being in this industry is that i don't have to settle for one signature dish. Often i find myself wanting to find something better to do. Challenging my self to come up with a new signature dish every time keeps me on a roller coaster of fun and innovation.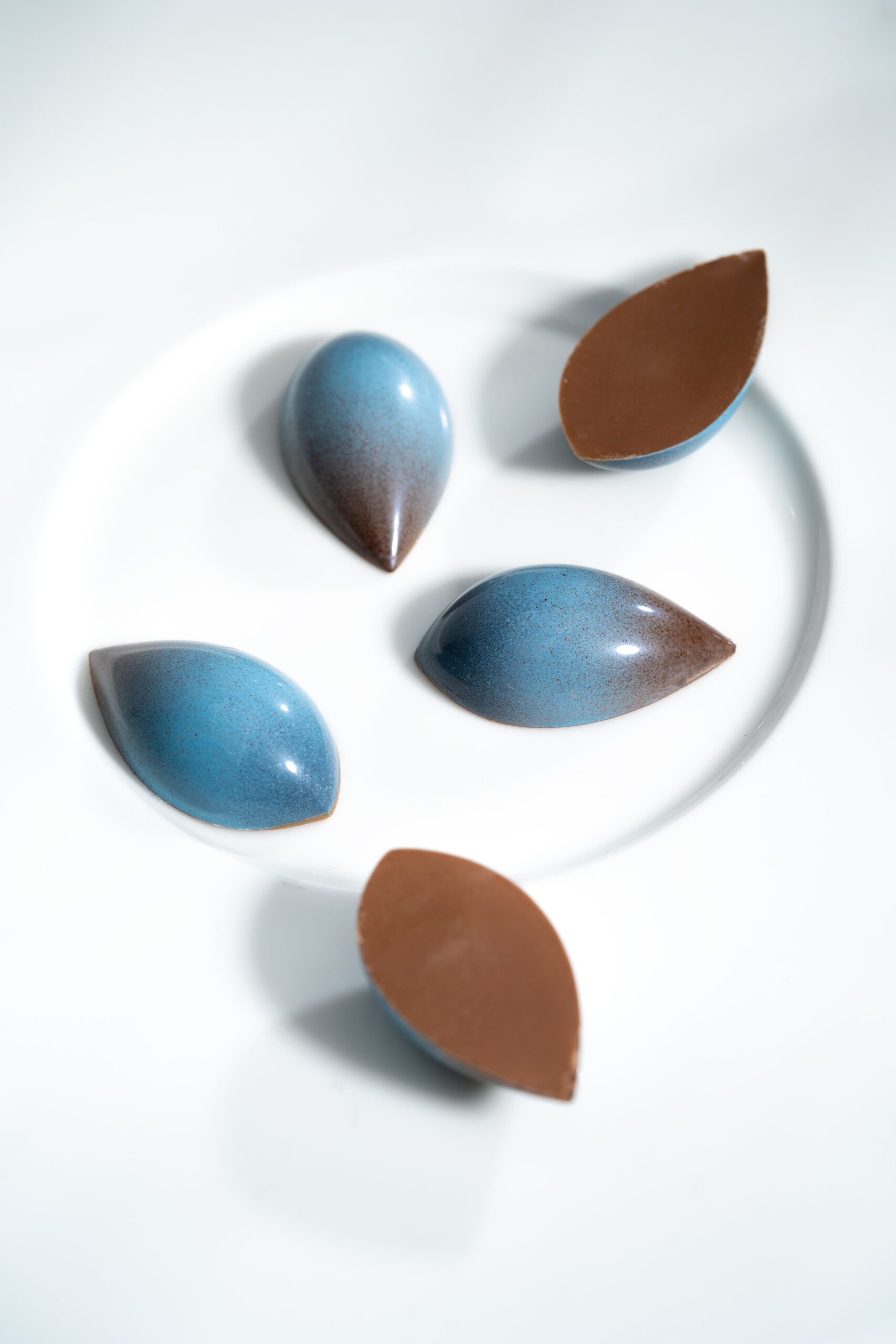 Though there is one comment I would never forget made by a Michelin star restaurant chef when he ate one of the plated desserts we made for him for a consultancy. It was an amalgamation of flavours of cucumber and green apple with fresh fennel, it had a light citrus cake with cucumber ravioli filed with a light green apple fennel gel, Green apple cucumber sorbet with a cloud like frozen cucumber fennel meringue, and his words will always be special to me. He said and i quote "If i was asked to name one dish that I would want to eat before I die this would be it."
And those words stay by me always to push myself to do better every time.
 How can restaurants/ hotels/ chefs communicate the approach of innovative sustainable plant-based food/ food chains to others?
In the patisserie industry it is currently extremely challenging to promote plant-based food, as everyone knows, dairy is one of the most important ingredients in our industry and currently we do not have a plant-based egg that sustains and can be used across all kind of products the same way egg works. We conduct regular trials with the samples that we procure from some plant-based egg producers, however the implementation for it to become extremely smooth and normal is going to take time. On the other hand, we are improvising our range of Vegan Desserts as time passes.
Recipe of Prathana's Cheesecake :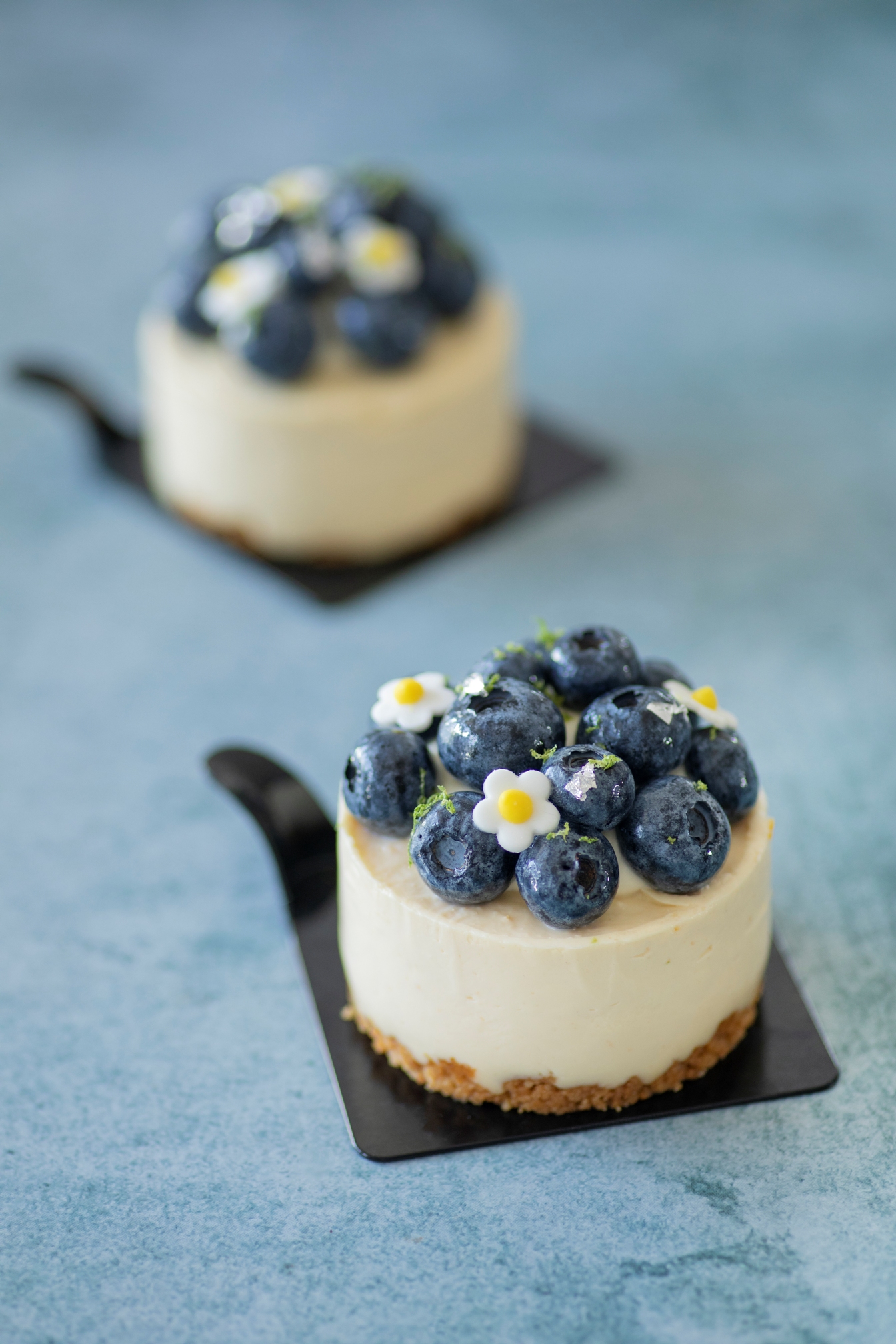 ELEMENT 1: GRAHAM CRACKER CRUST
Whole wheat flour                         122g
Brown sugar                                   85g
Cinnamon powder                          0.5g
Baking soda                                    2.5g
Salt                                                  1 g
Butter, unsalted                               50g
Milk                                                20g
Honey                                             42g
Vanilla                                             2.5ml
Total                                                330g
 Method:
Mix all dry ingredients in a bowl.
Add butter and rub in till you get a coarse bread crumb consistency
In Another bowl mix milk and honey together and start adding this mixture to the above flour mix little by little.
The dough will be sticky, rest in the fridge for 1 hour and then break into small crumbs
Bake at 170 Deg C for 10 to 12 mins.
ELEMENT 2: CLASSIC OLD SKOOL CHEESECAKE
Cream cheese                                230g
Sugar                                               70g
Eggs                                                40g
Cornflour                                          8g
Orange juice- fresh/ tetra pack       40ml
Cream- amul fresh cream               80g
Vanilla bean                                   1 no.
Total                                               468g
Method :
Mix Cream cheese and sugar till light and fluffy with a paddle attachment or hand blender.
Add eggs little by little and mix until well combined.
In another bowl, add cream and corn flour together. Mix orange juice into it and add this mix to the cream cheese mix above.
Mix till well emulsified.
Pour into graham cracker crust base and Bake in a water bath for 160 Deg C for 12 to 15 mins.
ELEMENT 3: BLUEBERRY GEL
Blueberry puree                         250g
Sugar                                            55g
Agar                                             2.5g
Total                                             375g
 Method:
Mix all three ingredients in a saucepan and then bring to a boil.
Let it get one vigorous boil after which it is placed into a bowl, wrap touching the surface, so it doesn't form a skin and place in the fridge for 1 hour.
Once ready, emulsify with a blender and use as needed.
ELEMENT 4: FRESH BLUEBERRY