Chicago-born artist Maureen Claffy produces large scale, mixed-media modern art that speaks to the soul. Her work pairs reverence for what spiritually connects us – family, love – with a commitment to rich color and vivid form. Blending watercolor, fluid acrylic, colored pencil and ink, Claffy has created a signature aesthetic capable of expressing deep emotion and celebrating beauty that engenders understanding and human connection. After taking for first life drawing class in Aix-en-Provence, France in 1985, Claffy spent the following years piecing together an arts education and prolifically creating a portfolio of work that includes large canvas paintings, collage, watercolor on paper, and sketch work.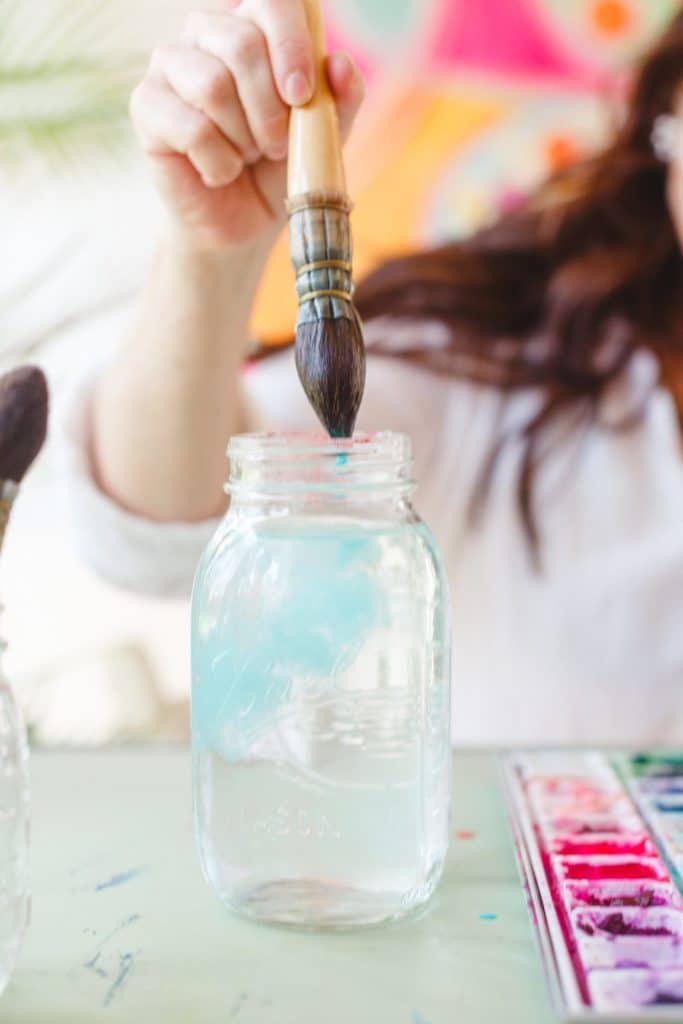 Her work hangs in the homes of private collectors across the world, The Drake Hotel in Oak Brook, Illinois and has been translated onto high quality scarves and athleisure wear. When she isn't painting, she is reading about painting, dreaming about painting and then imagining a world where love is supreme and all of her days are spent on a beach with her four beloved children and her two rescue dogs.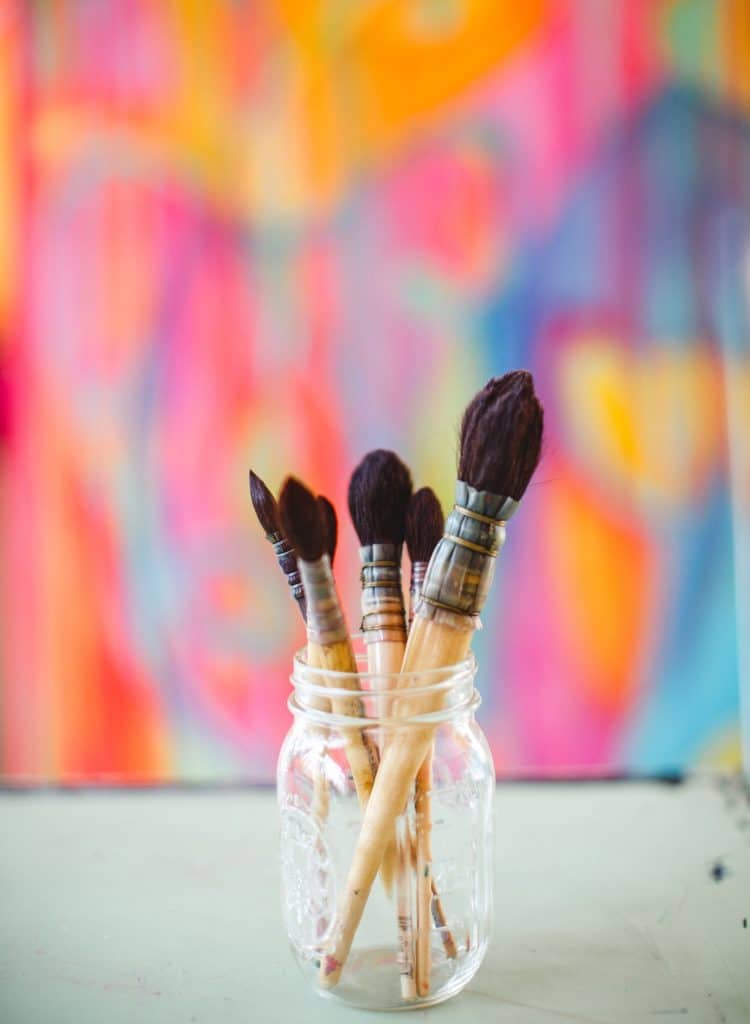 What's your artistic background?
I am essentially self taught. I have painted in every home that I have lived in since 2005. I began painting in my kitchen in 2007 to be close to my family while I was creating. I have a Bachelors Degree in English Literature and French Language. Most of my early work was narrative.  I do consider myself a storyteller. That is now shifting into the more  ethereal aspects of  color. My work is becoming more about the pure communication of color. Color is transformational, as is beauty.
What's integral to the work of an artist?
A clear vision for all of the love and beauty that is possible inside of the human experience.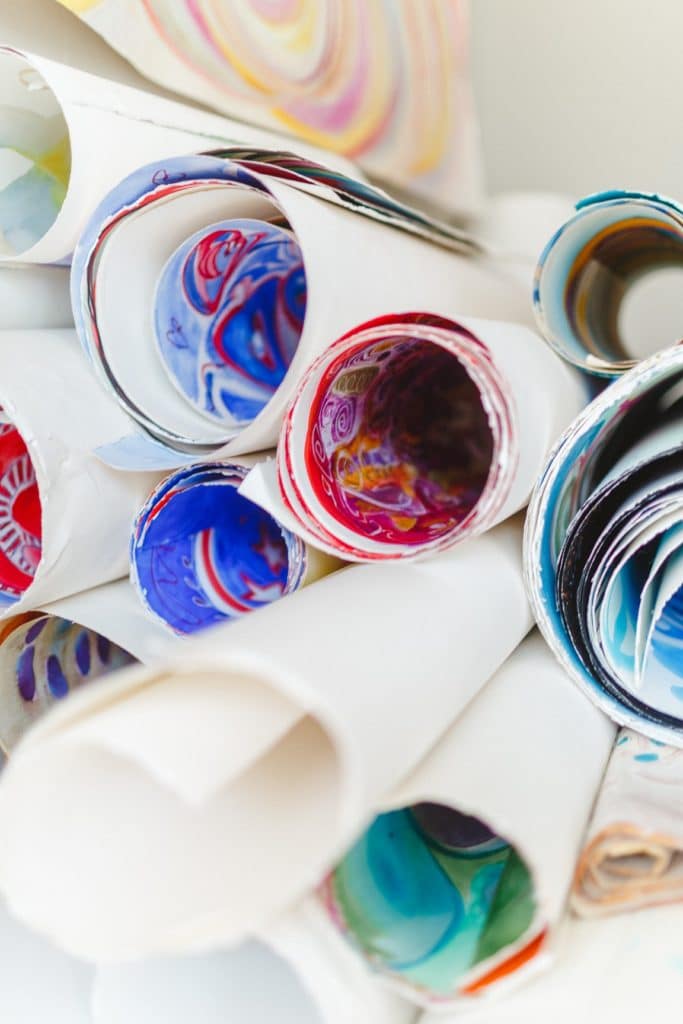 What role does the artist have in society?
The chief role of an artist in society is to encourage humanity towards joy and love.
What art do you most identify with?
The French Impressionists, especially Monet and Van Gogh. I also really love Matisse.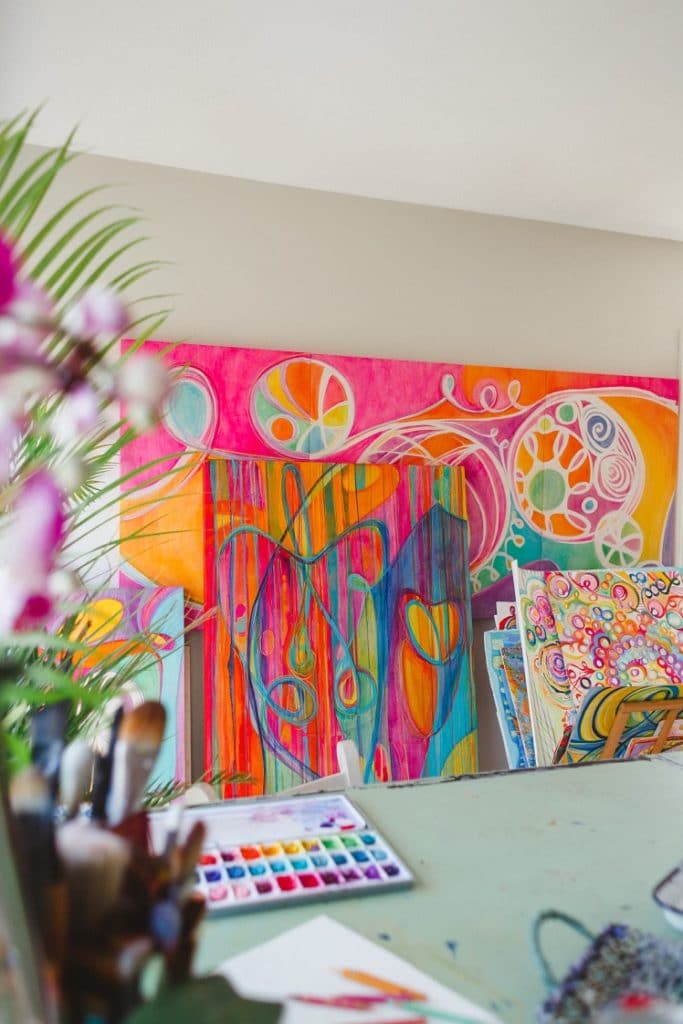 What themes do you pursue?
The theme that I continually pursue is love. Cosmic love off planet and  yet everywhere here present, so is The Divine. Also, love between humans, romantic love and friendship and especially love within a family. I think that family is the most gorgeous of loves. It is where all of the hero stories live.
What's your favourite art work?
Pablo Picasso's Guernica is my most favorite work of art. His power to  communicate the atrocity of war became a clarion call for love on the planet.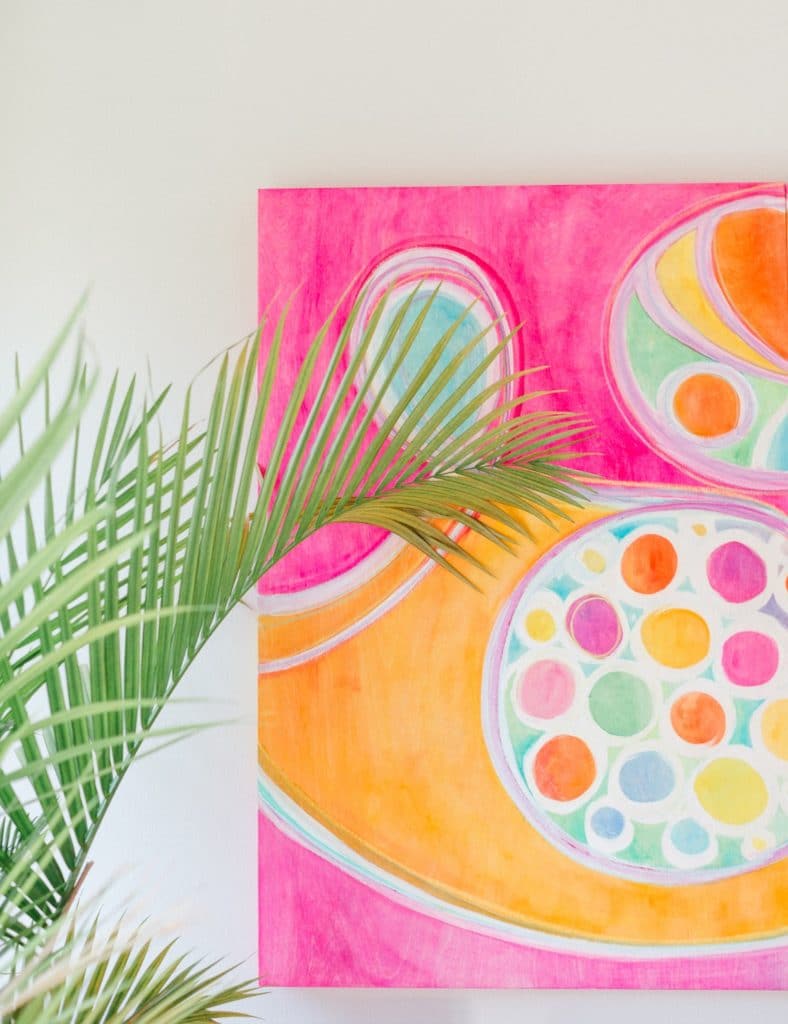 Describe a real-life situation that inspired you?
When Donald Trump was elected President of the United States in 2016, I felt deeply that the American nation was in jeopardy of forgetting that we love each other and that we belong to each other. I started a yard sign campaign with a vision to have digital billboards from coast to coast to remind all of America that love is real. That vision and dream became a reality for a week in July 2020, in celebration of America's 244th birthday. Digital billboards are incredibly beautiful and powerful. I was so grateful to see them used for love.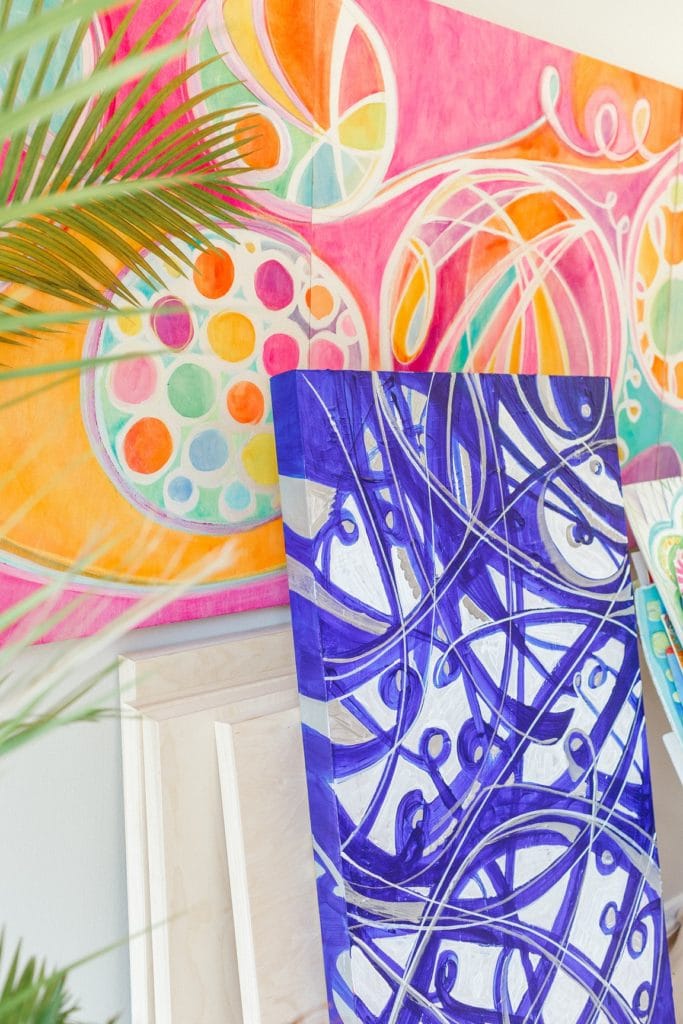 What jobs have you done other than being an artist?
As a young girl, I scooped ice cream and sold shoes. I worked as a shampoo girl and a receptionist. I have been a waitress and a bar tender. I have worked in libraries, including a rare book room at The University of Illinois at Urbana-Champaign. Out of college I worked for a family business and sold lighting to architects, engineers and contractors. Four summers ago I started a children's art academy, The Maureen Claffy Art  Academy, and I am preparing to begin to teach adults as well. I teach artistic process and original thought. I believe that the freedom to  innovate and to create and to think differently is essential to both  democracy and capitalism.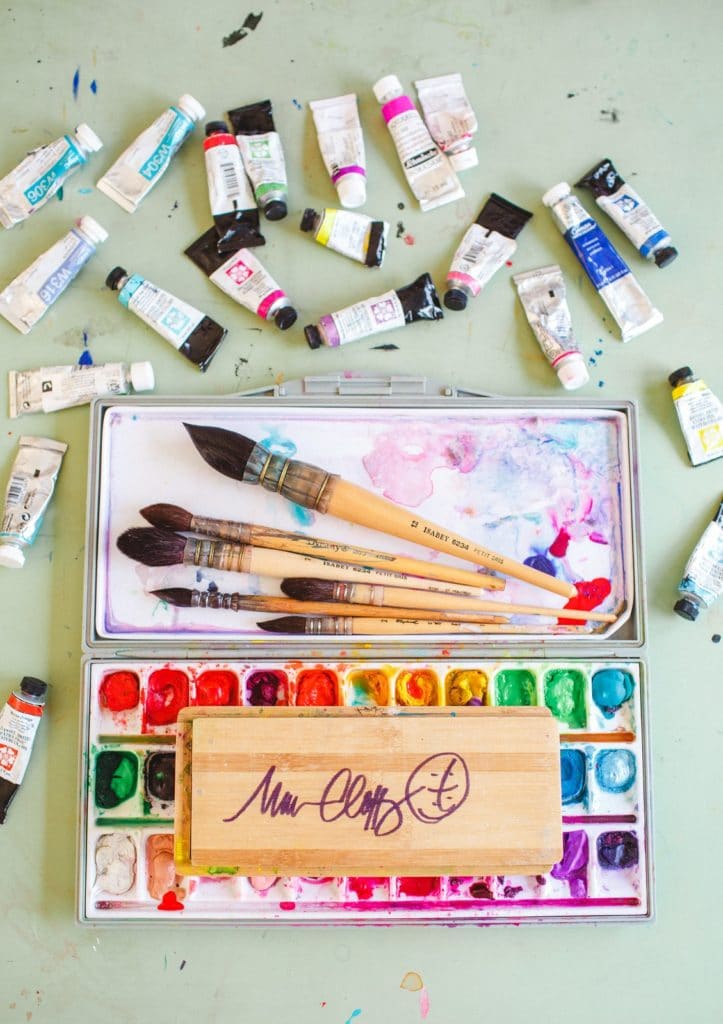 Why art?
It is as if I am specifically coded internally in my DNA to make art. I have  committed my life to making art that speaks of the reality and the benevolence of love and I will follow it until the end.
What is an artistic outlook on life?
An artistic outlook on life is to always be open to have your heart cracked open by the beauty that is everywhere here on planet earth. And then when that cracking open happens and you are you are so stunned by beauty to be responsible enough to somehow record the experience in paint so that others may see and remember and believe.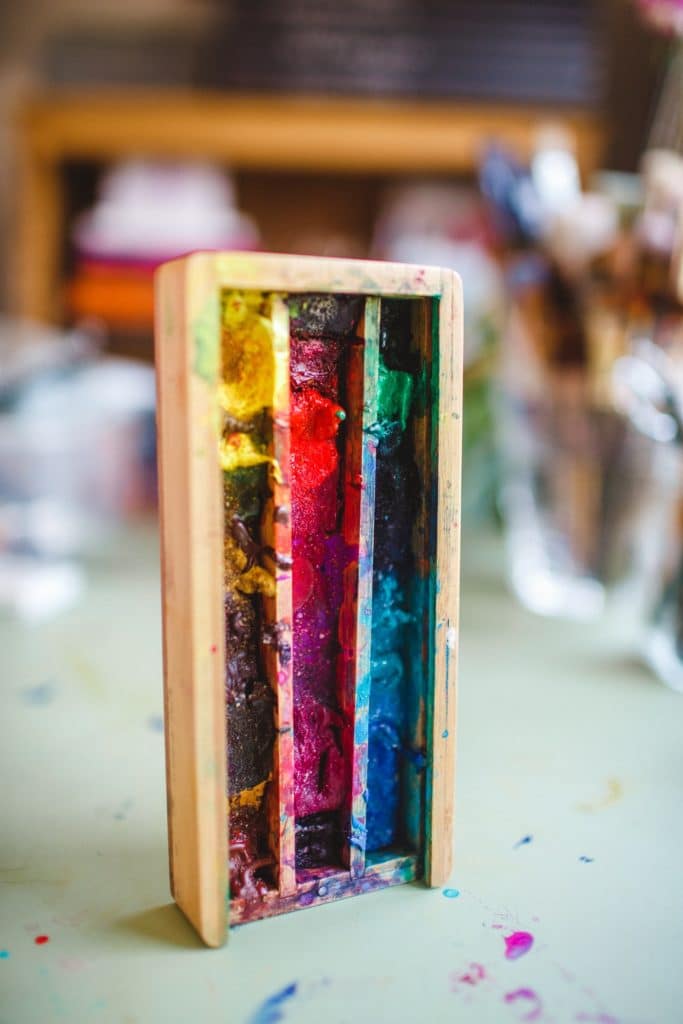 What memorable responses have you had to your work?
When I delivered my painting of the Archangel Gabriel, 'for God has shown himself Mightily', I unwrapped the work. The art is 72 inches high by 36  wide and my collector's entire family came into the room and we all just kind of marveled at it. And then the Father of the home spoke and he said 'It is so powerful'. That was a true statement made sweeter by the fact that he was an artist and also a celebrated architect. The acknowledgment of  the work in such a way is a gift that has remained with me until today.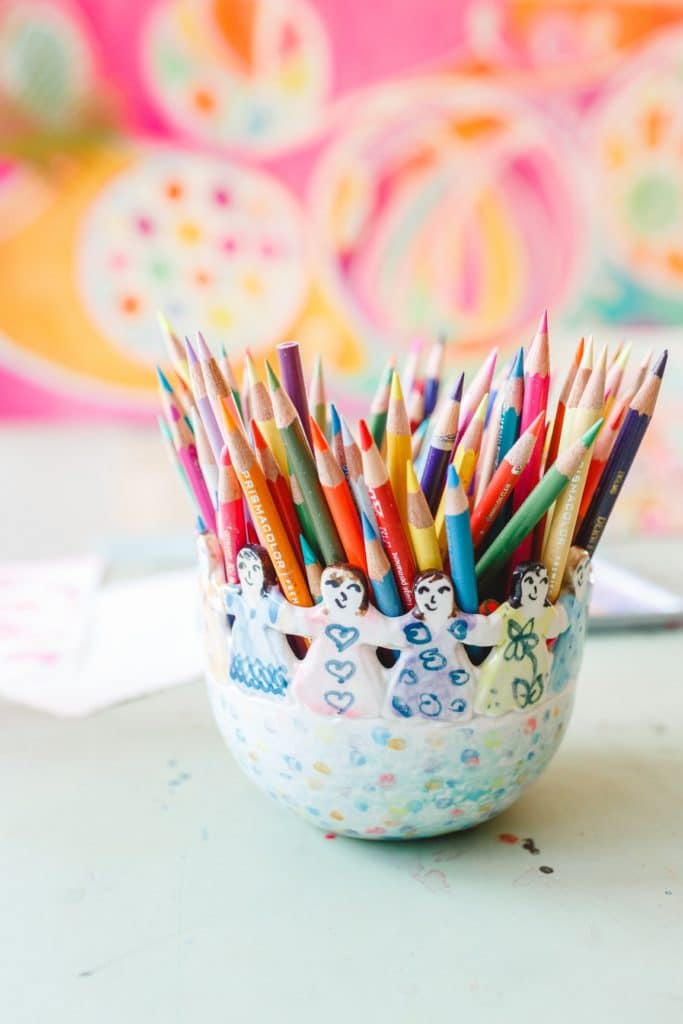 What food, drink, song inspires you?
I love salads and fresh seafood. I wish that I were a better cook. I love  clean cold water and I am a big fan of Florence and the Machine, Taylor  Swift, Coldplay, Bruce Springsteen and The Killers. I have recently fallen in love with Pink.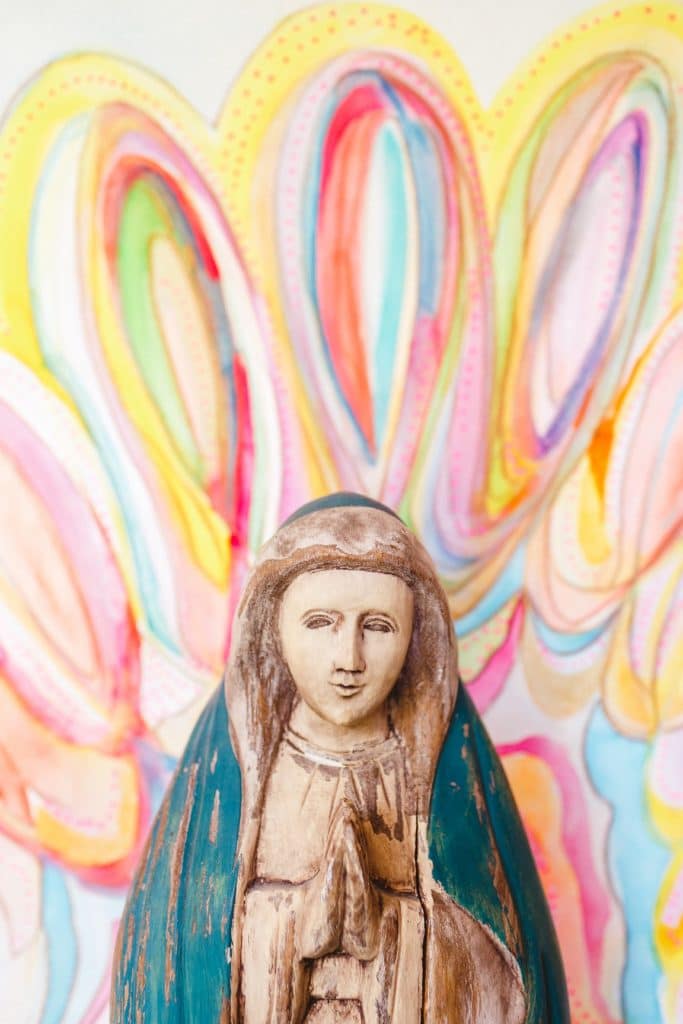 Is the artistic life lonely? What do you do to counteract it?
Yes, it has been very lonely and teaching has helped with that. I have made a conscious decision in recent months to bring my work to a larger  audience and so I have joined the River North Design District in Chicago and the County Line Design Center in Hinsdale. It feels wonderful and hopeful to be in communication and collaboration with other individuals who value  home and beauty and space. I feel so blessed in this.
What do you dislike about the art world?
I try not to dislike anything. I only seek to understand so that I may bring my work to a larger audience. I know that I have many friends yet to meet and make.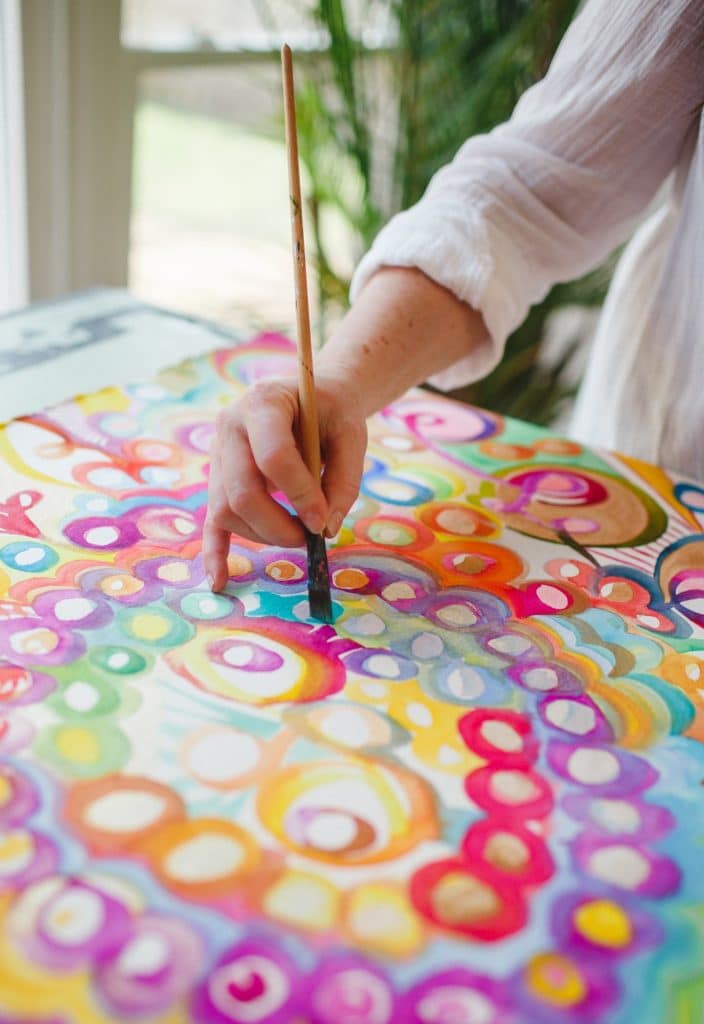 What do you dislike about your work?
I love everything about my work and I am now extending that to loving everything about my person.
What do you like about your work?
I love my use of color and the fact that I work in a limited series that then  seems to close forever. I can never go back there and so I don't even try. It is like a window on a moment in time that I can view and tell a story. I love the way pigment comes off of my brush in expressing beauty. Watercolor on rough paper with highly pigmented paint and squirrel hair brushes are my total jam and my nirvana.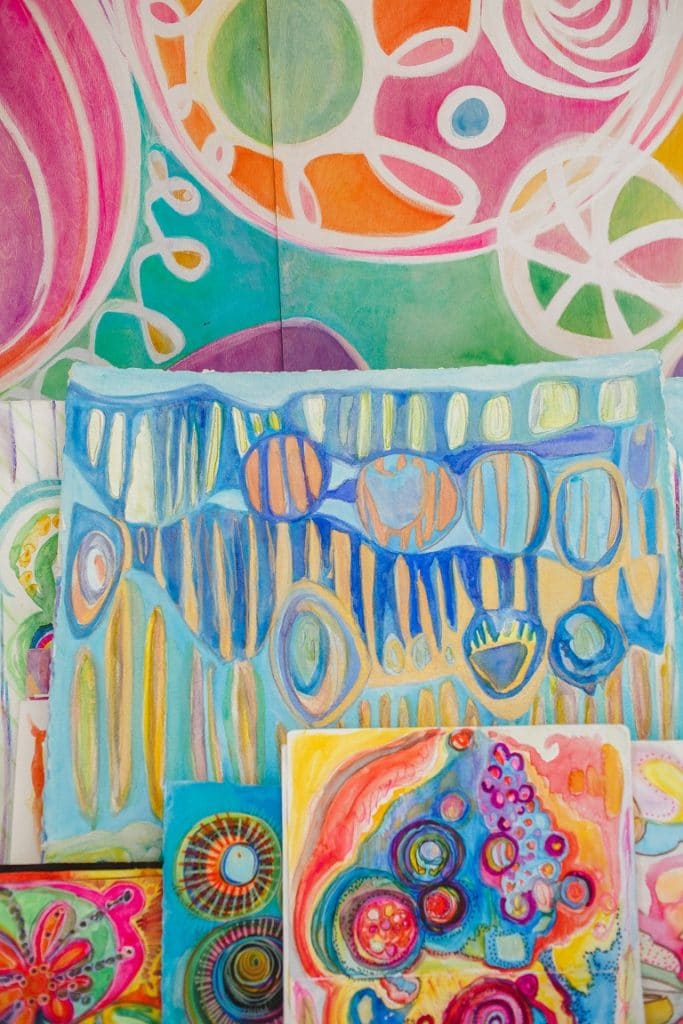 Should art be funded?
Absolutely, art is a gift to society and more of it just makes life more beautiful. I believe we would have world peace if all humans embraced their capacity to create. Creation and beauty satisfy something so elemental in the human being.
What role does arts funding have?
Arts funding holds the possibility of creating community and identity and  joy. These are essential parts of the human experience.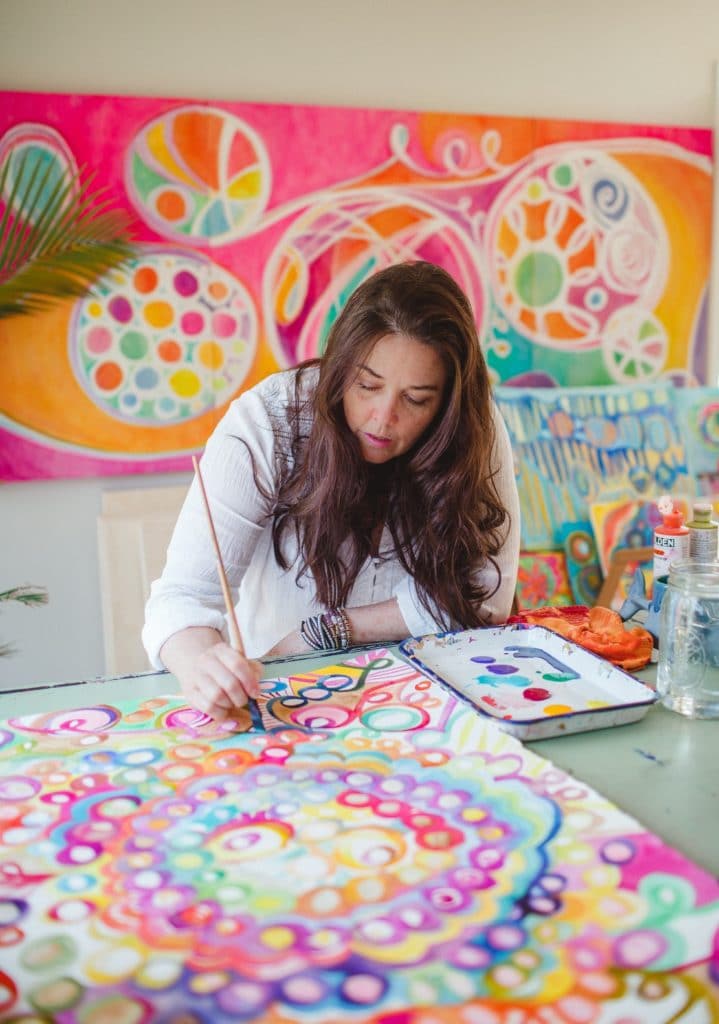 What is your dream project?
I would love to do an installation art project of light and image projections in intimate and expansive spaces with sound therapy where words of prayer and healing are spoken and people are changed and healed.
Name three artists you'd like to be compared to.
I would love to be compared to Georgia O'Keeffe, Takashi Murakami and Jackson Pollack, also Gerhardt Richter.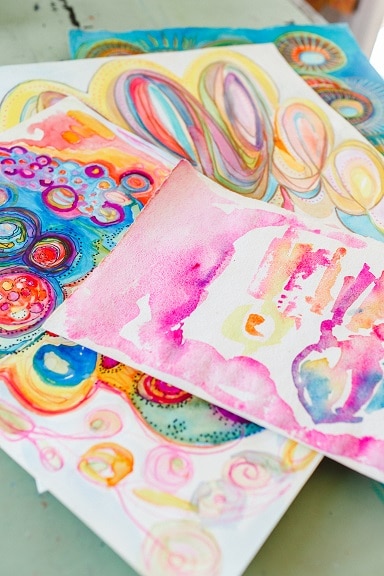 Favourite or most inspirational place?
I love water and Lake Michigan is large in my soul. I paint on the beach  every summer and my work for the year begins then.
What's the best piece of advice you've been given?
Never, never, never give up. Winston Churchill.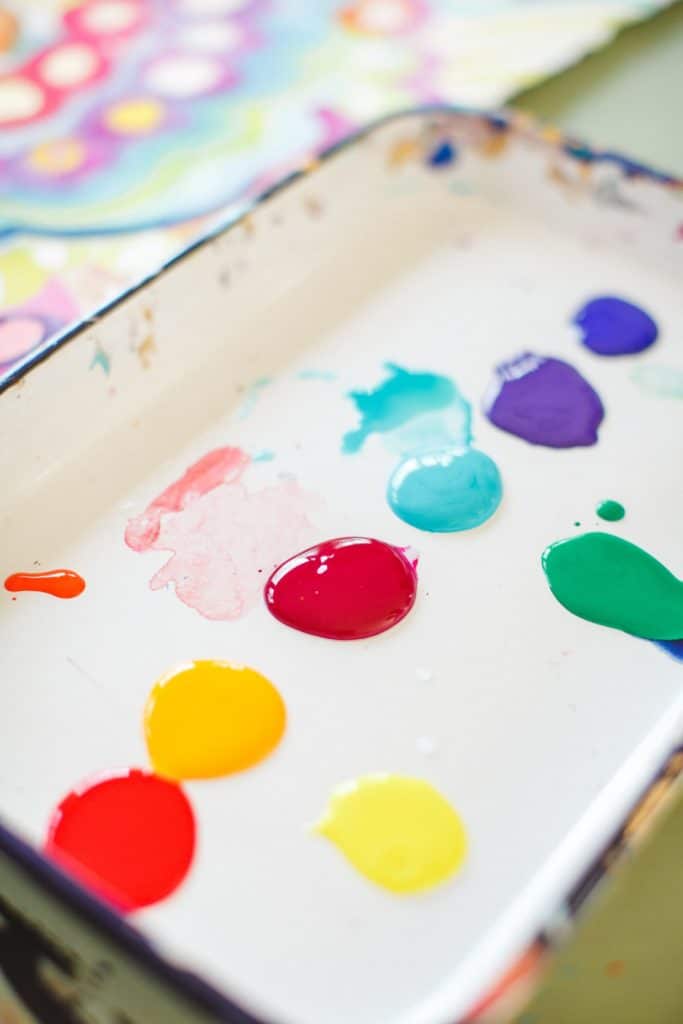 Professionally, what's your goal?
My professional goal is to become the greatest living American artist and also her greatest philanthropist.
Future plans?
I plan to build a national safety network for the homeless and the abused across the United States of America, funded in large part through the sale of my original work and the licensing of my images.