Established in London in 2005, Jane Carr creates luxury printed and cashmere scarves in directional colour palettes. Founder and Creative Director Jane Carr graduated from the prestigious Central Saint Martin's Fashion MA. The Jane Carr world is inspired by global travel, contemporary art and popular culture, imbued with a subtle humour and playfulness. Since it's debut, emphasis has been placed on unique, vibrant design and the finest craftsmanship, with printed scarves made by hand in historic, family-owned mills in Como, Italy.

Alongside seasonal print collections, Jane Carr presents an edit of indulgent cashmere and lamb's wool wraps, including statement-heavy pieces with innovative and unexpected details, timeless wardrobe staples and luxury travel must-haves. Each cashmere piece is expertly hand-loomed by artisans in Kathmandu, Nepal. The collections are consciously created, with commitment to environmentally friendly production at every stage and respect for social responsibility.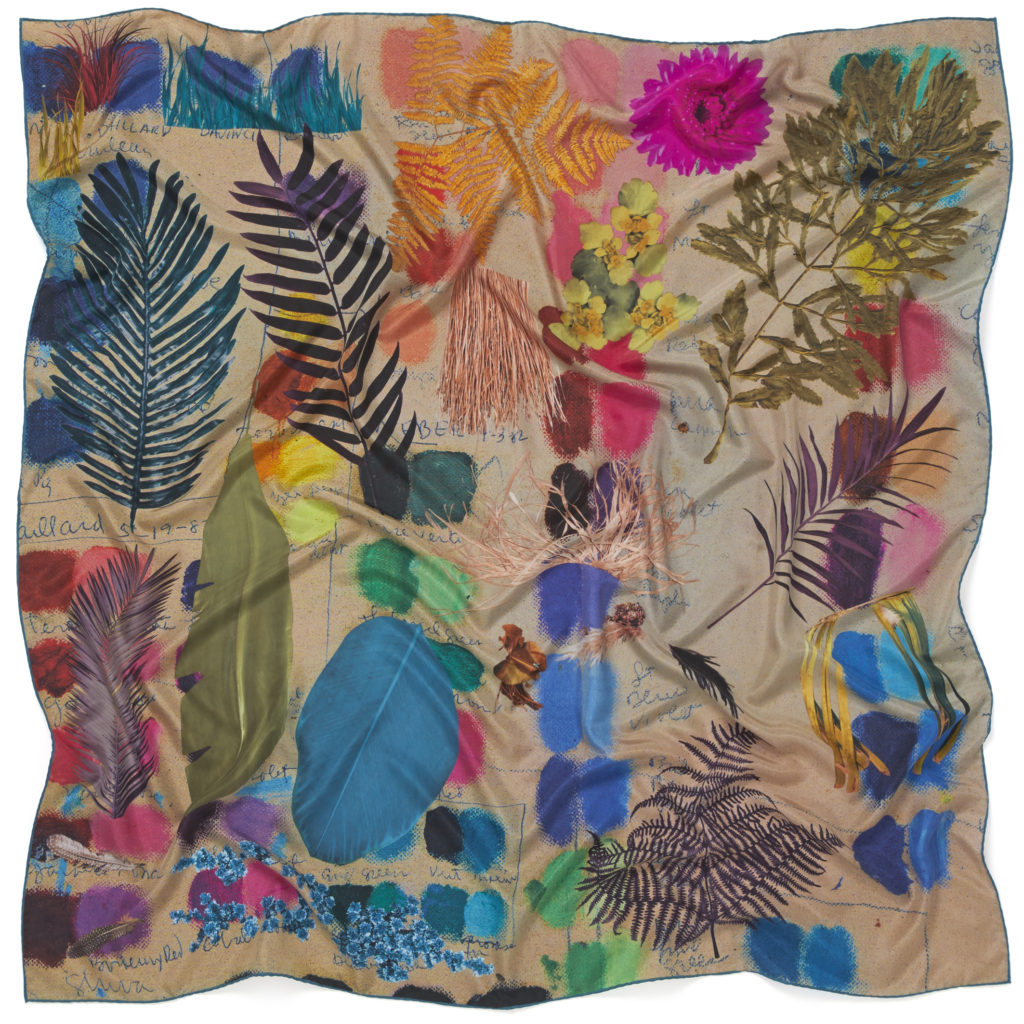 Jane Carr has become a coveted cult label, featured in the pages of the world's most esteemed publications and seen on international fashion insiders and a devoted celebrity clientele. The brand's growing global presence spans some of the most exclusive shopping destinations in over 20 countries, including luxury retailers in New York, Tokyo and Paris. Enriching the label's creative vision, Jane Carr also thrives on collaborating with renowned international partners. To date, this has included capsule collections with beauty industry heavyweights Estée Lauder and Charles Worthington Salons, limited-edition silk scarves for luxury department stores such as Le Bon Marché and Harrods and artist partnerships with acclaimed galleries Hauser & Wirth, The Serpentine Galleries and Pérez Art Museum Miami, as well as charity initiatives with Women for Women International and Look Good Feel Better.
In this feature we discuss current fashion trends, the future of the fashion industry and the inspiration behind each collection with Founder and Creative Director Jane Carr.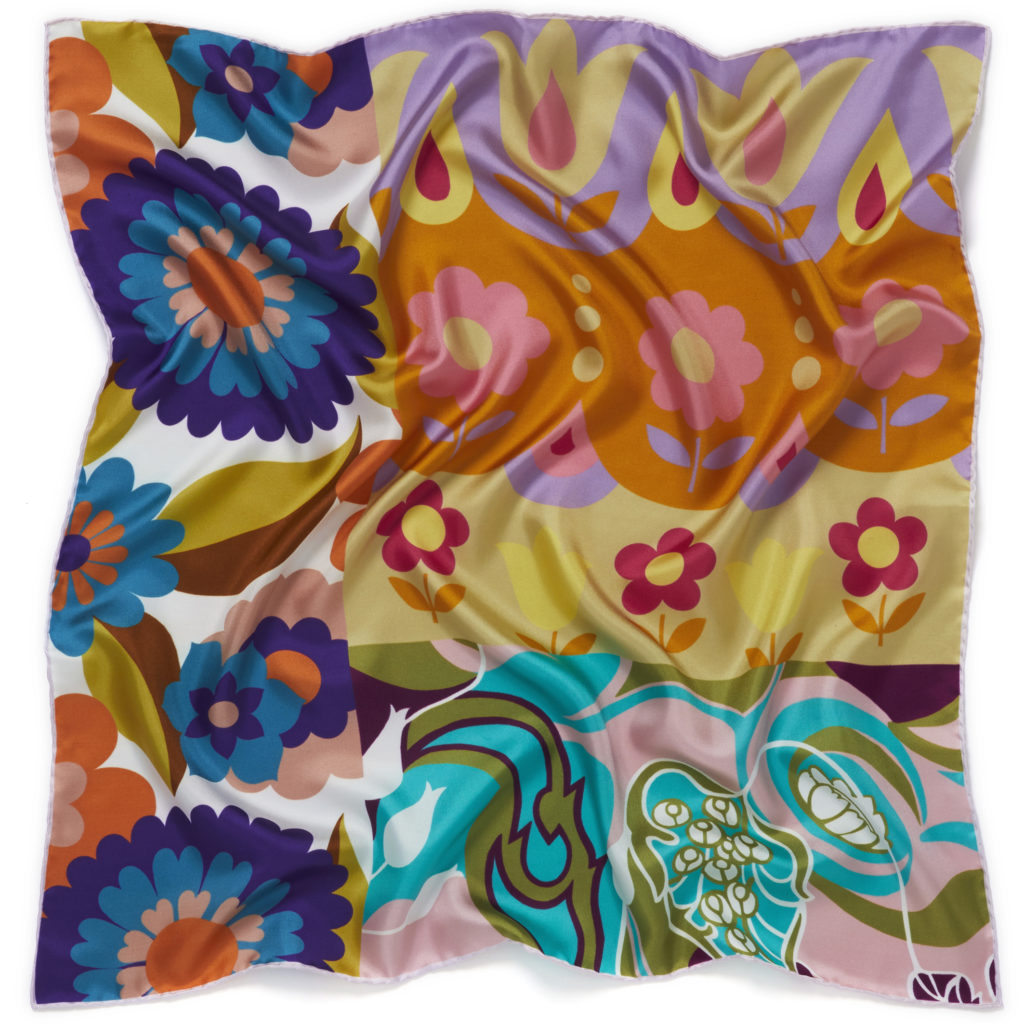 What do you think are the current and future trends in fashion?
It's important for me that our pieces have longevity and transcend seasons. At the moment it's about uplifting, mood-boosting colours, playful prints – if we can create pieces that bring joy to the wearer at this time then I'll be happy!

What makes your scarves unique?
I hope there is always something unexpected within the design, an unlikely colour combination or a playful motif. Design is where we have fun! However conscious craftsmanship and the finest materials are paramount.
How would you describe your brand's style?
Modern luxury, with a sense of humour is my brand's style. We design to bring the wearer confidence, whether that is through an attention-grabbing print or an indulgently soft cashmere.

How do you see the future of fashion in the light of the current situation? How do you plan to change the way you work?
Each year we create just two main collections, determining the speed of what we release so as not to dilute our creative vision. We have understood the importance of a digital-first brand strategy for some time now, this period has re-enforced that.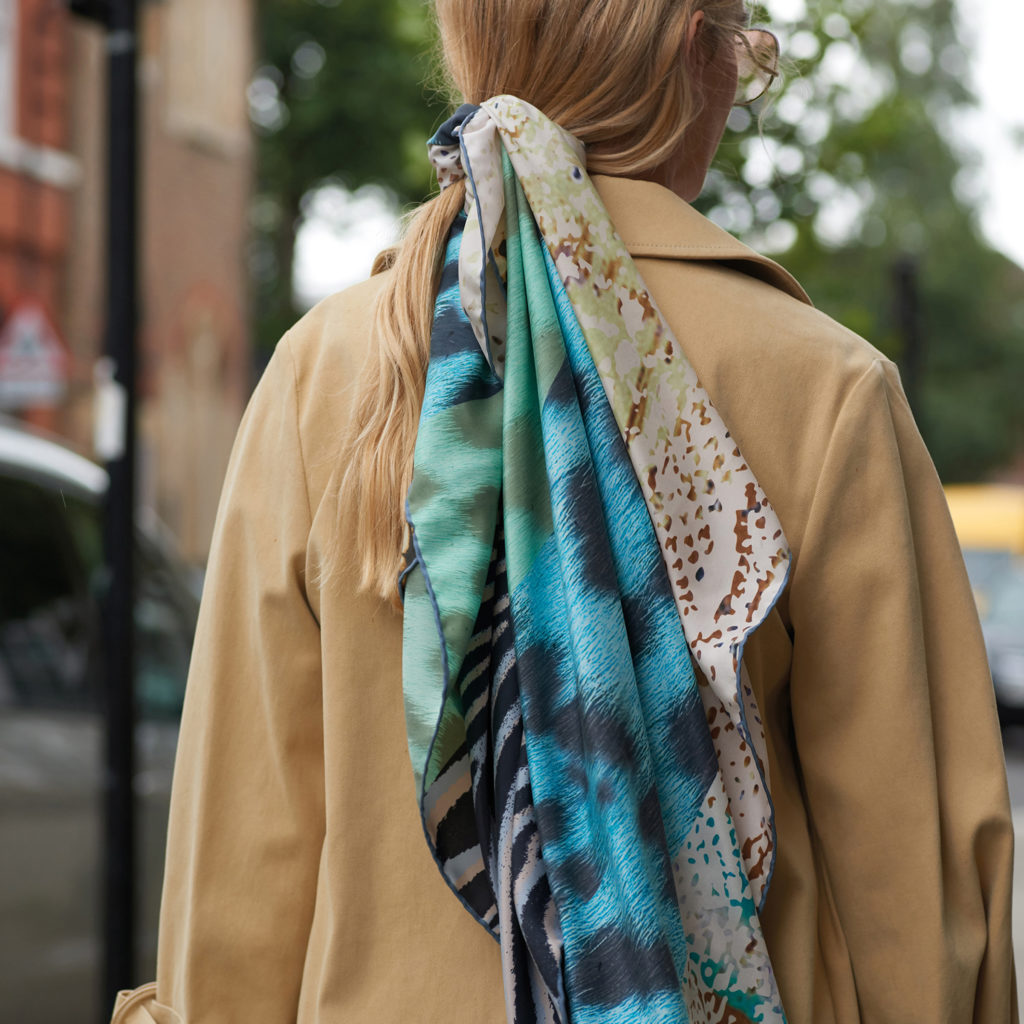 How long does it usually take your brand to construct a piece/scarf?
This varies, depending on the design. A printed scarf takes approximately a week to craft, as each stage (from fibre, to fabric, to printing, to hand-finishing) is completed by a specialist. Almost all of our cashmere collection is hand-woven by artisans in Kathmandu, so this can sometimes take longer.


Who are the brand's favorite models to work with?
I love seeing all women wearing our scarves – looking at how they style them in their everyday wear- this is when our pieces look their best. Each season we collaborate with different models to promote diversity and to ensure as many people as possible feel represented in our images.

Where can readers buy your scarves/garments/creations?
You can shop the full collection on our online store at, jane-carr.com, as well as internationally at stores including – Le Bon Marché in Paris, Fortnum & Mason in London, SKP in Beijing, Bloomingdales across the US, Oberpollinger in Munich.

Where do you source your fabrics and other sewing materials?
We work with historic mills in Como, Italy who source and make the finest quality materials. Our cashmere collection is made in the foothills of the Himalayas, in the area that the Hircus goats are reared.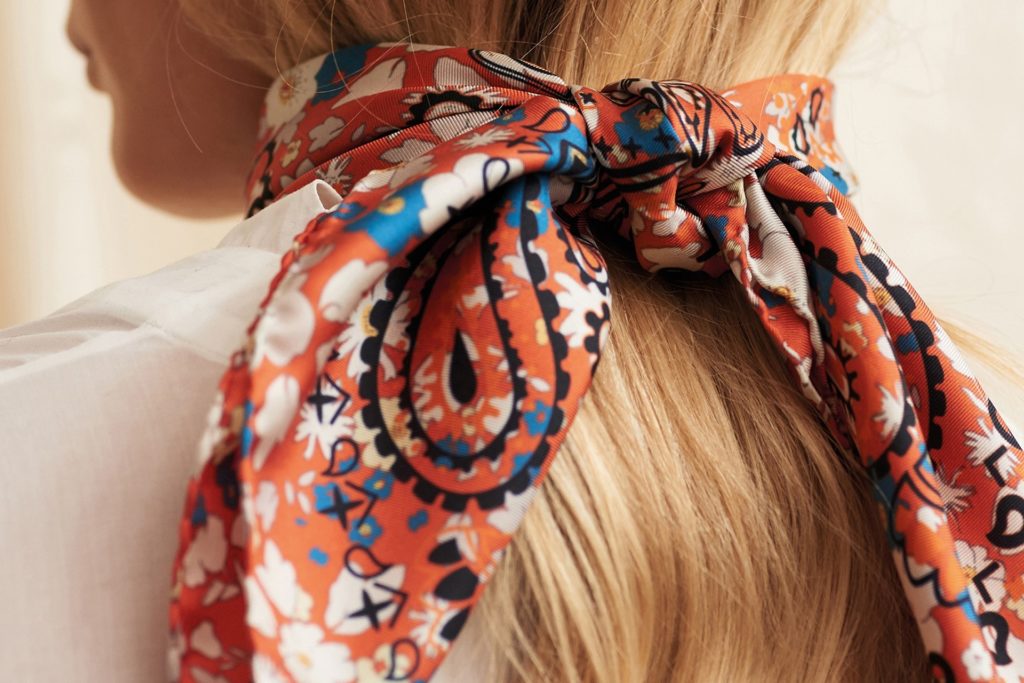 What do you believe makes a good quality article of scarf/clothing?
It starts with the raw materials, and ensuring you are using the highest quality. Our pieces are hand-finished by master craftspeople, with hand-rolled or hand-frayed hems, hand-embellishment – it is this care and attention that makes for a beautiful quality scarf.

What is it that inspires your brand?
Design-wise I would say that art and travel are my primary inspirations, popular culture also plays a part – I hone in on a couple of key reference points each season to form the theme of the collection.

Future Plans?
There are more collaborations with artists in the works which I'm very excited about. With contemporary art being one of my passions and key inspirations, bridging the gap between fashion and art is a challenge I adore. We recently launched an exclusive collection with US artist Lorna Simpson for Hauser & Wirth which has received an incredible response. We will continue to evaluate our social and environmental impact – ensuring we are moving towards a more sustainable future.