Yazan Latif is General Manager, Sharq Village & Spa, a Ritz-Carlton Hotel in Doha. Latif brings over 20 years of commercial and operational experience in the hospitality industry, and has an impressive record of leadership and commitment to quality and service. A hospitality veteran, he started his career in 1999 in the world cultural capital of United Kingdom for a few years before he came back to his motherland where he took up the role of a Hotel Assistant Manager. From 2004 until 2008, he served in operations during his time in Whistler, Canada.  Moving out from Whistler in 2008, he then continued his journey over to Mauritius and Mumbai where he opened two spectacular properties before landing a Director of Rooms position in Jakarta. In 2015, he then assumed a task force hotel manager role between Dubai, Istanbul and Maldives before moving to Abu Dhabi.  Latif grew up in Jordan where he studied Business Administration & Economics and holds a Master's Degree in International Hotel & Tourism Management from Oxford Brookes University.
What makes Sharq Village & Spa, a Ritz-Carlton hotel stand out from other properties you've worked in?
I have enjoyed a stint of 1.2 years at this beautiful resort and honestly cannot begin to describe the pride I feel walking in through these doors of Sharq Village & Spa every day. There is a great sense of belonging within our family of Ritz-Carlton Ladies & Gentlemen, which is so unique in our segment of the service industry. Team spirit and unity are two aspects that often get overlooked but this a place that embodies the DNA of the brand to its full potential which makes it one of the most unique properties I have worked in throughout my 19-year career. At Sharq Village & Spa, each lady and gentleman is encouraged to take ownership and is empowered to do so in a tangible way. This culture is what truly sets apart the property in my eyes and makes it a landmark experience for me.
Who is your typical customer?
Our typical customer is one who seeks to disconnect from the hustle and bustle of life and reconnect with themselves in this true oasis of calm. We attract the perfect blend of business and leisure travelers who enjoy the comfort of privacy when they stay with us. With 174 rooms, each having it's own balcony, housed within 14 traditional-styled villas, guests can make #RCMemories for a lifetime by celebrating special occasions, enjoying a 'bleisure' stay or simply revel in the company of loved ones.
 If you could plan a one-day itinerary for guests looking to explore Doha, where would you send them?
Doha is such a progressive country with a mix of locals and expats from around the world and with the upcoming World Cup 2022, the country is only adding more and more landmark destinations and experiences for the discerning traveler to enjoy when they visit. To begin with, The National Museum of Qatar, Museum of Islamic Arts and Katara Cultural Village are a great selection of 'must visit' spots for those who enjoy traditional and modern art at it's finest. For those seeking to discover heritage experiences, 'Souq Waqif' stands as a true testament to Qatar's culture and is a great place to buy spices, gold and souvenirs. The infamous 'dune-bashing' can be experienced at Sealine Beach. Other popular spots for day excursions like Purple Island expose the rare mangroves seen in this part of the country and also offer kayaking, camping and kite-surfing activities.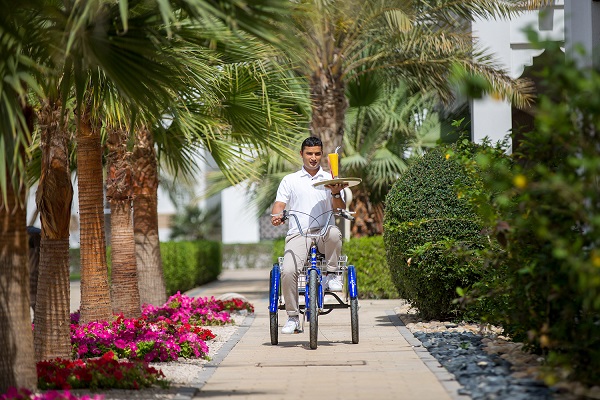 Building the right team is crucial for a property's success. What are the key skills you look for when hiring new employees?
It is imperative for us to look at hiring new talent as a means of enriching our existing talent pool. We look at not only the core competencies of the candidate but also place importance on soft skills like adaptability, communication strengths and a keen sense to learn and grow with the company. Training is a key component of our employee developmental path and we offer cross-functional training opportunities as well as accessible digital learning to encourage our Ladies & Gentlemen to constantly grow.
What is the USP of your hotel?
Sharq Village is a 14 year-old hotel designed to reflect the rich culture of Qatar and while the product in itself is absolutely awe-inspiring, the real essence of this heritage is brought about by true dedication to service excellence, which is reflective of the hospitable nature of the locals. Our scenography – 'Experience the Past, Today' brings a whole new meaning to the sensory journey our guests can expect when they stay with us and this is undeniably one of the most powerful statements brought to life every day that we welcome our patrons.
What is the one dish that guests have to try when at your hotel?
Last year, we took 'innovative thinking' to a whole new level, where we also pioneered a unique outdoor dining concept, first-of-its-kind in Qatar – The 'Zarb' Dining experience, which was born out of necessity and restricted indoor dining capacities, per locally-issued guidelines. A traditional form of 'Bedouin' cooking, Zarb ovens have been a part of the Middle East regions' long-standing heritage, which is what we endeavored to bring back for our customers to experience in these modern times. Our strong scenography came to life in all it's authenticity as we dug out a Zarb oven on our very own beach, which provided the natural induction to cook a traditional meal of fragrant rice, meat and local spices. Our Arabic-specialty Chef brought his homegrown recipe to the table, passed down by generations to create a classic 'family-style' dinner, enjoyed with breathtaking views of the entire Doha skyline from the perch. This dish according to me sings to the true flavors of our heritage.
2020 was a challenging year for the hospitality industry. In your opinion, how will travel trends change in the 2nd half of 2021?
In my opinion, travel should hopefully see a positive recovery, but in the end with new variants being discovered every now and then, it seems like many countries are soon raising the alarm on having reopened too soon. That being said, Qatar has so far managed to contain the spread of the virus in amazing capacity and I do believe the strict measures undertaken have truly been the sole factor allowing life to somewhat resume normalcy since the start of this year. We do look forward to many smaller sporting events leading up to big games towards the end of 2022 and in this regard alone, travel inbound into the country is anticipated to be high. Across the world, travelers are enjoying resuming safe travel after being home-bound for so long and in my opinion travel trends will veer towards 'mindful staycations' – where people don't take these opportunities for granted and truly plan ahead to ensure safe and meaningful experiences. Business travel too could pick-up pace but may not accelerate to the intensity of how it was pre-pandemic.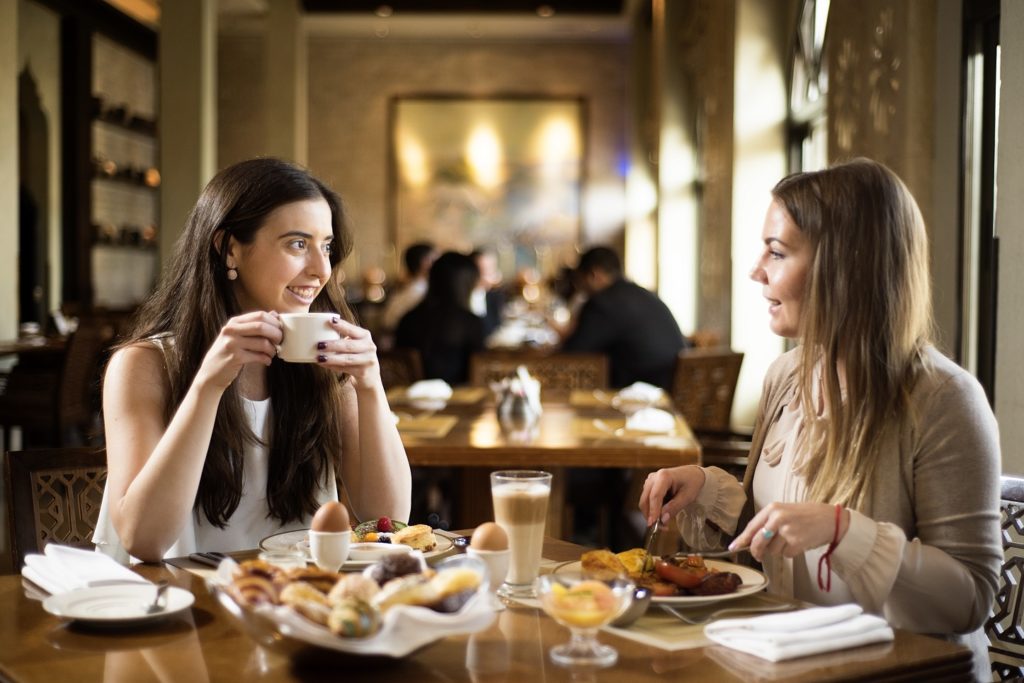 Was a career in hospitality something you always dreamt of?  What is your advice to aspiring hoteliers?
To me choosing hospitality as a career has exponentially impacted different aspects of my life. I believe the discipline this career path inculcates in a person is transformational and positively impacts other aspects of your life. It is an industry where you are strictly supposed to leave your ego at the doorstep, before taking your first steps through and this is something that really connects with me. I came from very rooted beginnings but had the opportunity to travel and meet some wonderful people along with the way in the Americas, Asia and now Middle East. One thing I never took for granted throughout my journey has been the humility and respect for human beings which is the core definition of a true hospitality leader.
You have worked in several cities, which is your favourite city for work and play? Whistler, Canada has a special place in my heart. It enables one to enjoy the perfect blend of work-life balance which is something I advocate greatly. The weather, nature, diverse cuisine and outdoor activities are true winners in making this my choice. I personally love skiing and ATV rides which are extremely popular here.
When are you happiest?
Undoubtedly with my family, enjoying a day out at the beach, kayaking and feasting on some great self-grilled barbeque. Absolute bliss!