Ralph Radtke is the General Manager Ciragan Palace Kempinski Istanbul and Regional Director of Kempinski Residences in Turkey. A prominent hotelier with almost 50 years of experience in iconic hotels such as Ritz Paris and Belmond Hotel Cipriani he has worked in more than 15 countries in Africa, Asia and Europe continents. Since 2011, Ralph Radtke is the General Manager of the iconic Ciragan Palace Kempinski Istanbul also the Regional Director of Kempinski Residences in Turkey. Previously, he was at the helm of Sofitel as a Senior Vice President managing 15 hotels in Northern, Central and Eastern Europe, Turkey and Israel. In addition to the numerous awards he received from leading international organizations of the industry, such as 'Best Hotelier' he has created several success stories and awards received by the hotels and brands he has worked with. He is a graduate from one of the best hotel management schools in Switzerland – Glion.  Holding a much-deserved position in the industry with his vast experience and his connections in a worldwide network of accommodation industry leaders, Radtke attends panels at international platforms as a speaker among his many other professional achievements and continues to inspire the industry and travelers alike.
What makes Çırağan Palace Kempinski stand out from other properties you've worked at?
Çırağan Palace is the Grande Dame of the Bosphorus. Dating back to the 17th century, Çırağan Palace Kempinski Istanbul is the only Ottoman imperial palace and hotel situated on the Bosphorus, one of the world's most important waterways. Facing Asia and with enchanting views to the historical peninsula, it offers the glamour of a genuine Ottoman palace in a city where east meets west, Europe meets Asia and history meets the contemporary. Following a complete restoration and the addition of a modern hotel building that includes elegant guestrooms, restaurants and meeting venues, the hotel and palace opened in 1991 under the management of Kempinski Hotels, Europe's oldest luxury hotel group. It is a masterpiece and an iconic property right on the Bosphorus. Working here feels as if you are living the history, the dream, the finest luxury. It's history, location and glorious architecture are the key factors that differentiate it the most from the other hotels that I have worked at.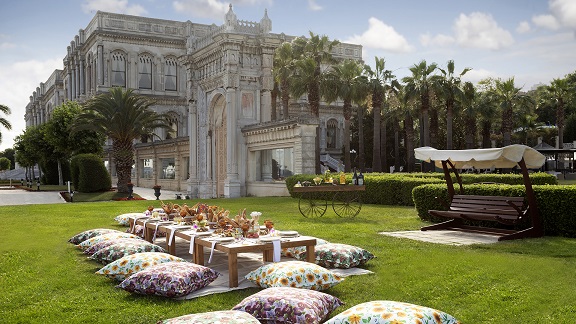 Who is your typical customer? 
Our legendary hotel hosts legendary names for sure. Our guest profile is a multitude of different types of guests who have high expectations and price is not of the greatest concern for them at all. Our guests are concerned with the value of their experiences and mainly look for tailor-made ones. At the top of the list are royal families, world-renowned celebrities, government officials and many prominent personalities.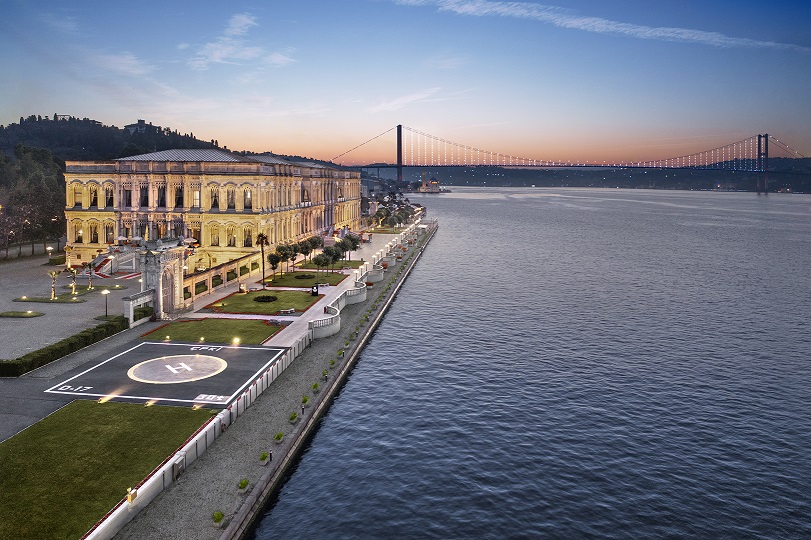 If you could plan a one-day itinerary for guests looking to explore Istanbul, where would you send them?
First of all, you can have an Ottoman breakfast on the terrace accompanied by the magnificent view of Çırağan Palace Kempinski. Afterwards, you have the chance to take a two-hour Bosphorus tour with our specially arranged boat from our hotel's own pier and you can see the first bridge, the second bridge, the seaside mansions, palaces, and historical castles in the Rumeli Fortress. At the end of a magnificent Bosphorus tour, our guests can be dropped off at Ahırkapı, one of the oldest piers of the historical peninsula and visit the Blue Mosque and Ayasofya Mosque on foot. After visiting the mosques, our guests will have the chance to visit the palace after lunch at a restaurant inside the Topkapı Palace, which is just a five-minute walk away. After the palace tour, guests can visit one of the historical cisterns in our city, the Şerefiye Cistern. After visiting the 'Goodwill Cistern', you can spend time shopping in the Grand Bazaar, which was one of the first bazaars in the world. It is a ten-minute walk away and has nearly 4,000 stores. Afterwards, you can walk again to the Spice Bazaar, which is famous for it's spices. After the bazaar tour is over, you can reach Besiktas by public boat from Eminönü Pier. With a ten-minute walk from Beşiktaş to the hotel, you can relieve the tiredness of the day at our hotel's spa.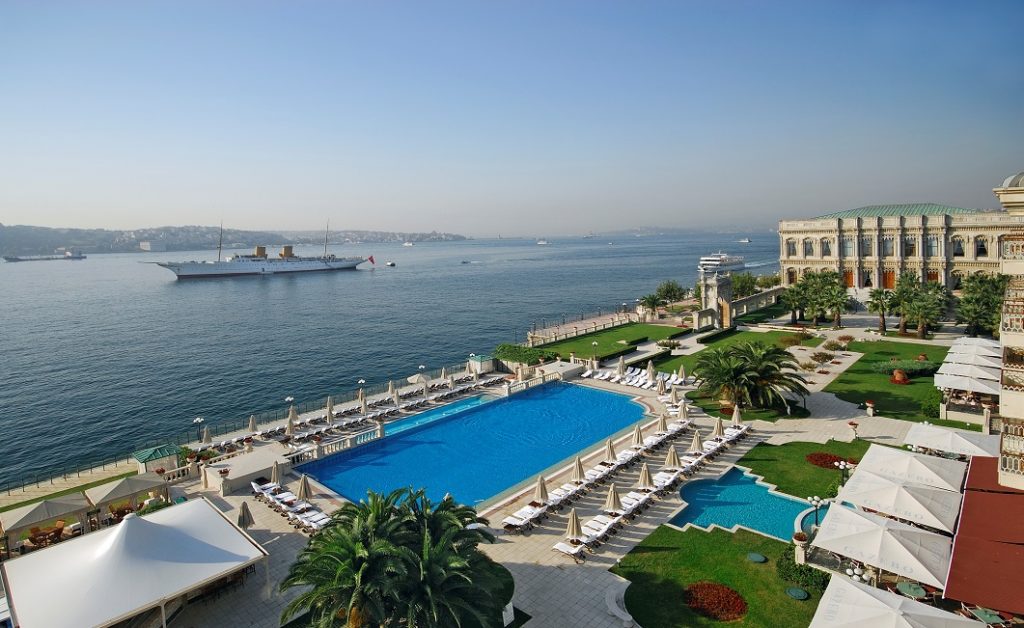 What is the one dish that guests have to try when at your hotel?
I would recommend our signature dish 'Testi Lamb Casserole', which is a palace classic. We serve this authentic dish at our awarded signature restaurant, Tuğra. This very popular dish is an authentic recipe from the Ottoman Empire. It has a unique presentation and a special cooking and serving technique. 'Testi' is the Turkish word for 'clay pot' and clay pots were initially developed to carry water from the wells to houses. This dish used to be prepared for Ottoman sultans. A slow-cooking method was used to tenderise the meat, as well as to protect the sultans from being poisoned. A personal assistant would test the ingredients and it wasn't until the clay pot had been sealed that they felt the sultan would be safe. Prepared with Thrace spring lamb and seasonal local products, Testi Lamb Casserole is mainly found in Central Anatolia and the Midwestern Black Sea region. This dish could also be made with vegetables, fish, poultry and even sweets if desired.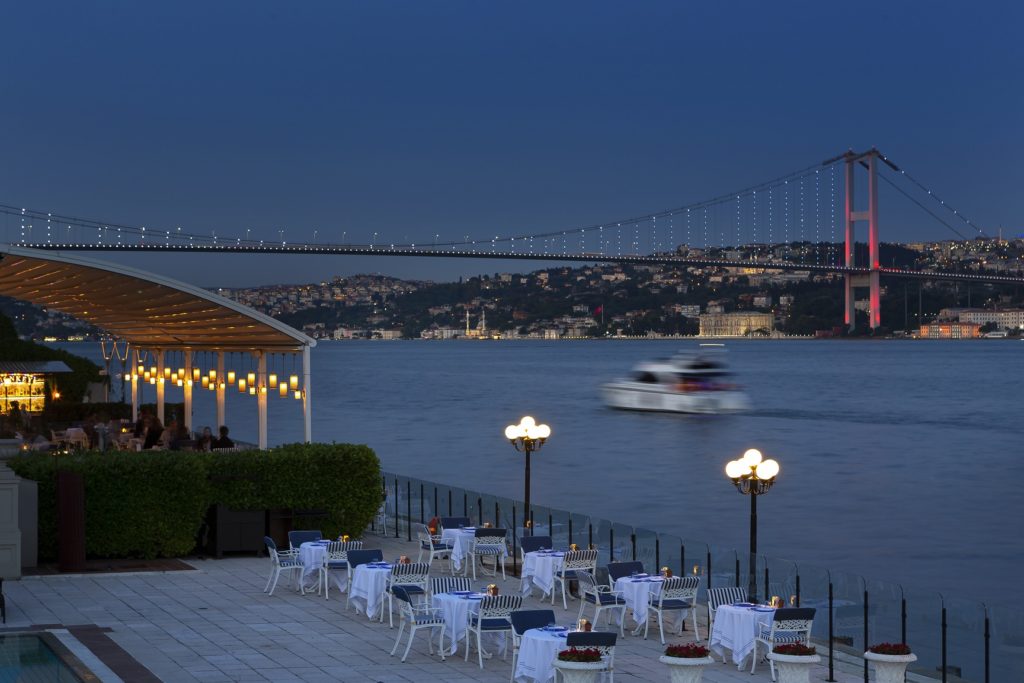 2020 was a challenging year for the hospitality industry. In your opinion, how will travel trends change in the second half of 2021?
Vaccination process completion will give countries a huge acceleration for creating demand from international tourism. Countries that are faster with vaccination process will also take the advantage of welcoming more guests. On the other hand, as we hear from different news resources 3rd or even periodic vaccination would also continue and this may also require adaptations in the documentations and some of the other rules. I believe domestic tourism will continue to dominate and privacy will continue to be more and more vital especially for luxury tourism. Thanks to the remarkable location at Çırağan Palace, we are offering several alternatives for our guests, from private palace suites to the balconies at the hotel. Moreover, having the longest shore of the Bosphorus, we differentiate ourselves in terms of space.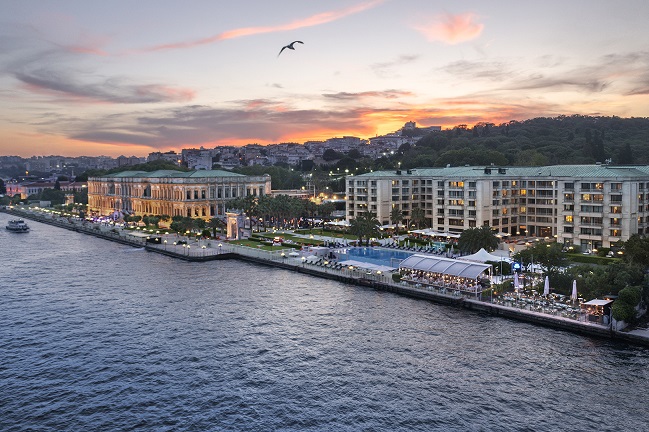 Was a career in hospitality something you always dreamt of? What is your advice to aspiring hoteliers? 
I was born in Berlin to hardworking parents who owned one of the biggest textile factories in Germany and in all of Europe. As a child, I travelled a lot with my family and was fortunate to experience a variety of luxury hotels. Indeed, my father's passion for cars, food and travel rubbed off on me. And because he regularly hosted soirees and events, I grew up socialising and meeting new people. This love for travelling the world, meeting new people from all walks of life and discovering new cultures and traditions steered me into the hospitality business. So, this sector is a perfect fit for me. My biggest piece of advice to hoteliers; be passionate, curious, innovative and just love people.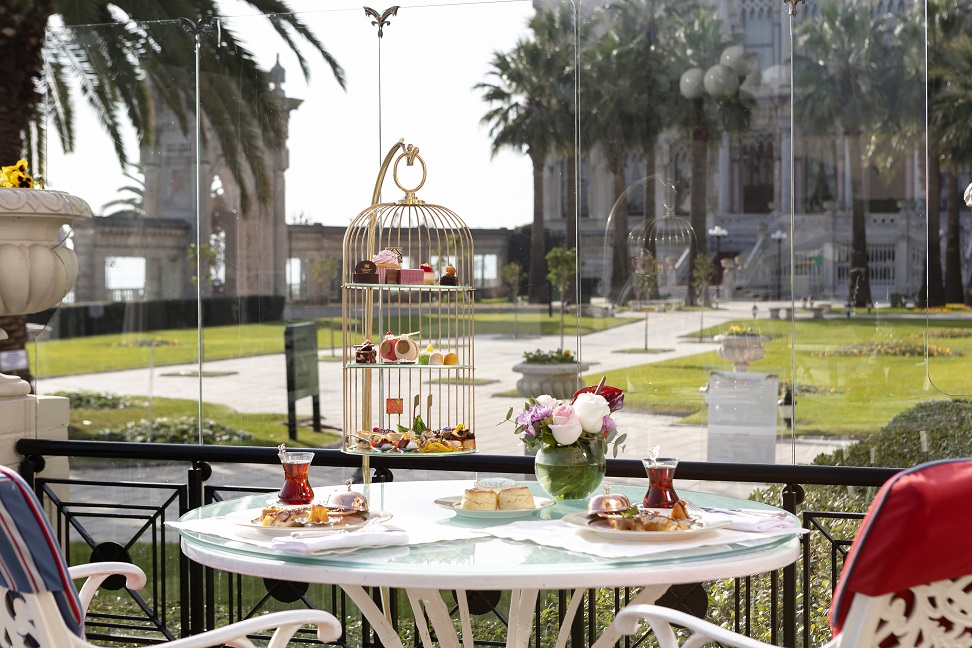 Which cities are your favourites for: 1) food 2) history 3) fashion?
Food; Mumbai, just for food with curries; History: timeless city Istanbul and Fashion Je t'aime Paris.
You have worked in several cities. Which is your favourite city for work and play? 
Since 2011, I have been the general manager of the iconic Çırağan Palace Kempinski Istanbul and also the regional director of Kempinski Residences in Turkey.  I really feel attached to Istanbul.  I simply love Istanbul and people here.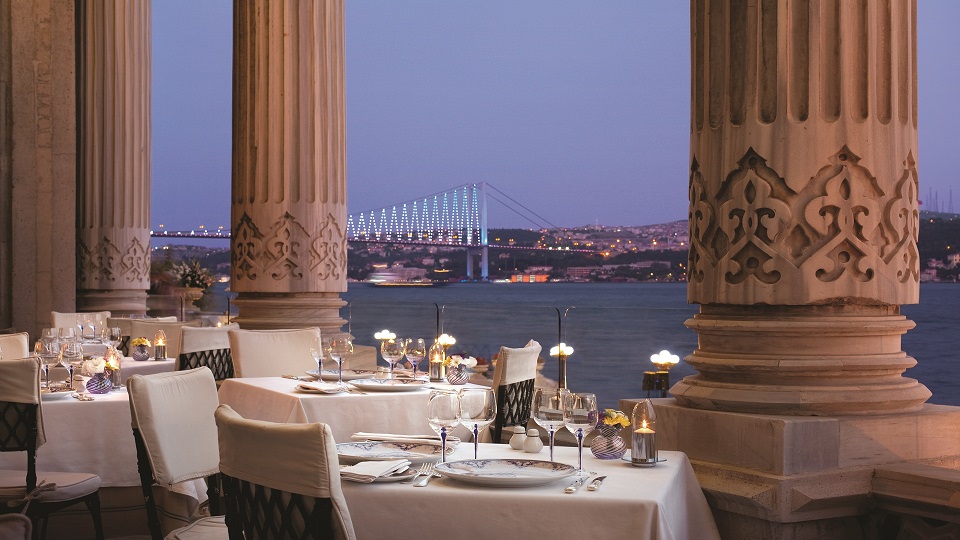 When are you happiest? 
When I am with my daughters; and spend quality time with them.
How has the pandemic changed the way you work? 
As a leading property, we continue to focus on safe, proactive, and efficient solutions at Çırağan Palace Kempinski Istanbul. Our priority remains to provide a healthy and safe environment for all our guests and employees. With this in mind, we strictly follow the rules and regulations. As Çırağan Palace, we immediately developed our services, places and facilities in this direction and quickly adapted to the process. With such large gardens and open-air alternatives in the Bosphorus line, we are naturally preferred in this season.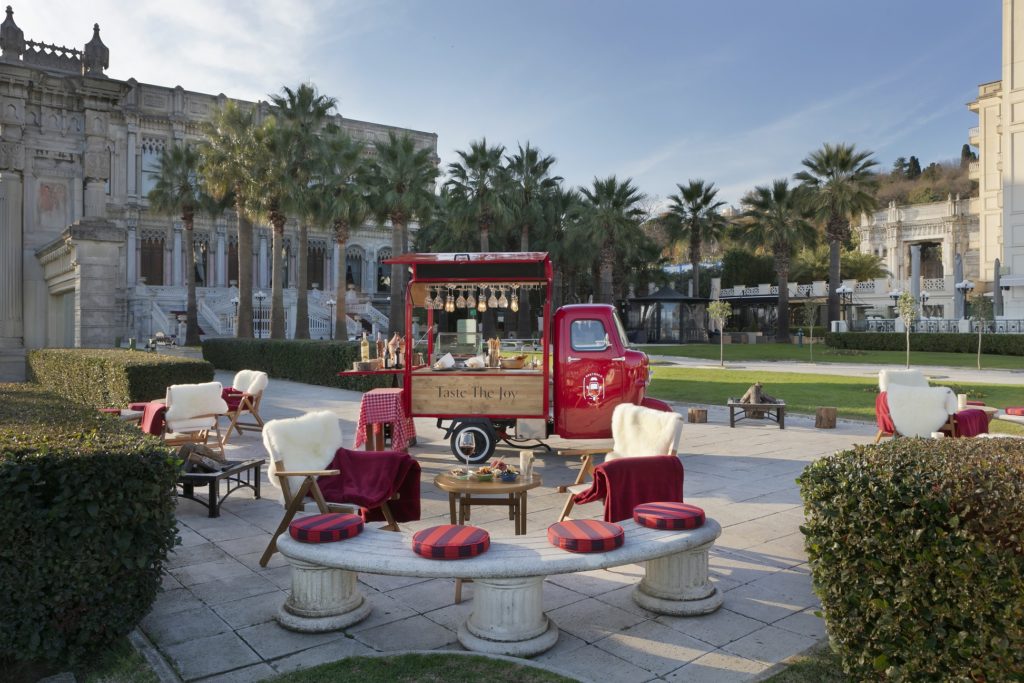 At Çırağan Palace, we have also created various special accommodation and experience packages for the new order, considering the comfort and convenience of our guests. This year, we made new arrangements for the infinity pool as well. We put together attractive accommodation packages for the ones who want to be able to relieve stress and breathe a little away from the chaos of the city. Guests can have their breakfast at their private balconies against the backdrop of the Bosphorus as well as à la carte service on the terrace of the Gazebo Lounge if they prefer.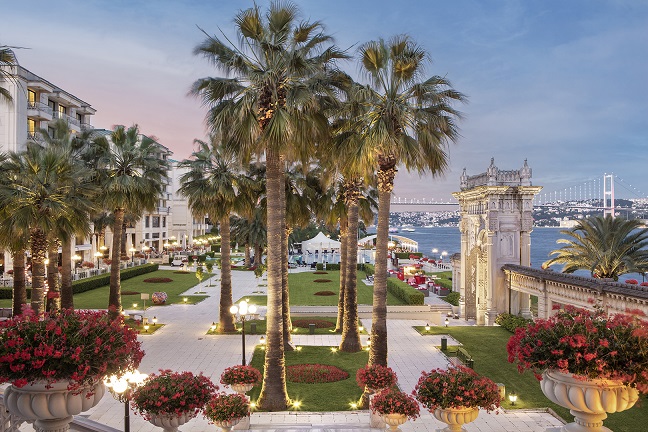 We are not only offering food and beverage alternatives in the restaurants and bars this year. For example, if our guests want to be completely isolated and separate from others, luxurious picnic-concept alternatives in the palace gardens and wonderful seating groups in the gardens are also available for daily use. We are also offering 'A Dreamy Dinner under the Palm Trees'. This is a romantic dinner which is served in a completely private area under the palm trees and next to the infinity pool and is combined with wonderful tastes and the Bosphorus's heart-warming view.
We have focused on a new project, which we have termed the 'Çırağan Palace Shop', to be able to create a different service line for our local guests. The 'Çırağan Palace Shop' is offering our guests special pastries and delicacies that they can enjoy from the comfort of their homes. As a summary of the work, in this process, with the social distancing order having entered our lives and at a time when a comfortable experience away from the crowd is desired, we offer plenty of alternatives for our guests to create their own special areas.