Violante Nessi, is an upcoming London based designer who embraces 'slow luxury' and cherishes the idea of time, the art of craftsmanship and personalized service. Born in Bologna, to Chilean and Italian-German parents, Violante Nessi gained valuable experience at the Tom Ford, Marc Jacobs and Proenza Schouler design studios in London and New York, which she joined after graduating from Istituto Marangoni and Central St. Martins.
Following her extensive travels and a sojourn in her native Italy to build the foundations of her brand, Violante finally settled in London in 2018 to launch her namesake brand starting with her website and quickly following with the opening of a private store nestled in a picturesque mews in the heart of Chelsea.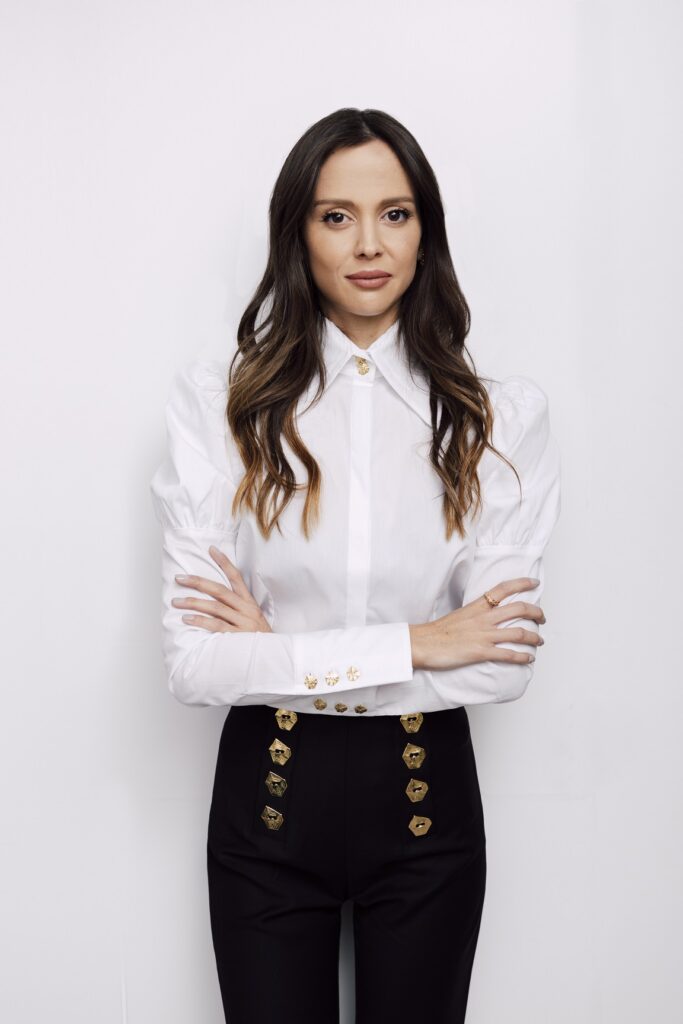 Before launching her namesake brand in 2018, Violante Nessi took the time to learn about artisanship and craftsmanship through extensive travels and a sojourn in her native Italy. Working with local family-run businesses, she found her way cultivating a brand that is timeless yet always relevant. She developed small-scale production tailored to her business, building relationships with skilled, ethical artisans who celebrate the values of Italian excellence. This has brought about a deeply researched season-less collection of the most forward-thinking pieces with high-quality fabrics exuding a modern yet eternal allure to evoke pathos.
"Good things, take time. In a world where everything moves so fast, I appreciate the work and creativity that it takes to build something of value" says Violante
Violante's curated and sustainable line reminisces the evocative classics and takes inspiration from legacies of the past: arts and architecture. Opposing volatile trends, her minimalistic pieces are everlasting yet interrelate to today's modern flair. In contrast with our virtual era, Violante physically welcomes customers to her intimate townhouse, nestled in an elegant mews in Chelsea, reinterpreting the culture of ateliers and couturier vibes. Since her debut, her clients have been at the heart of the brand and an ongoing source of inspiration. Customers can discover her curated collection luxuriously made in Italy (except for the UK-made GOTS-certified denim) composed of sculptural knitwear, refined tailoring, silk blouses and dresses whilst enjoying a personal experience of one-to-one fittings.
"Elegance is at the root of my concept. The etymology of the word 'elegance', 'ex' and 'ligere', comes from Latin: elegance, eligere, to choose. The aesthetic of my designs is classic, curated and ageless, where my idea of beauty is represented in the concept of "harmony" says Violante.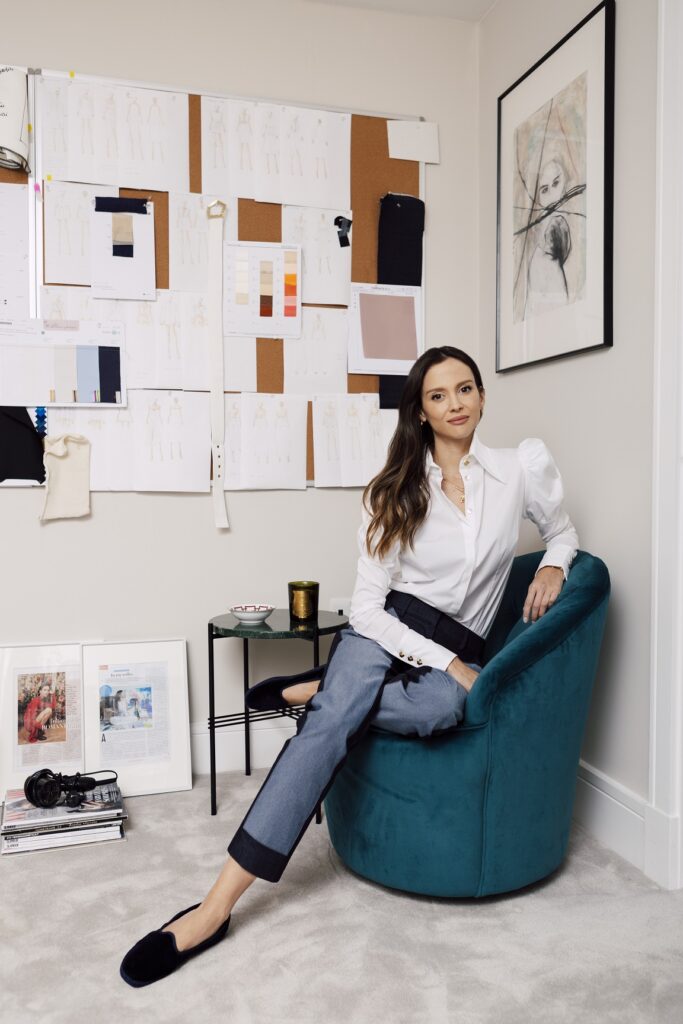 What made you decide to pursue a career in fashion design?
I have been designing clothes for as long as I can remember; myself with a pencil in my hand. I am the greatest lover and promoter of elegance and true Italian fashion. I wanted to create something I couldn't find, pieces that I could wear every day, elevated, merging Italian craftsmanship, the greatest quality, functionality and beautiful design. I realized there was a gap in the market and as always wanted to express my vision, I took it as the opportunity to start my brand.
What do you consider the most important facets of the fashion industry?
Looking at the needs and requirements of the moment, making women feel great about themselves and in harmony with their own body. Enhancing beauty through design rich in meaning, thoughtfully constructed and with excellent quality materials.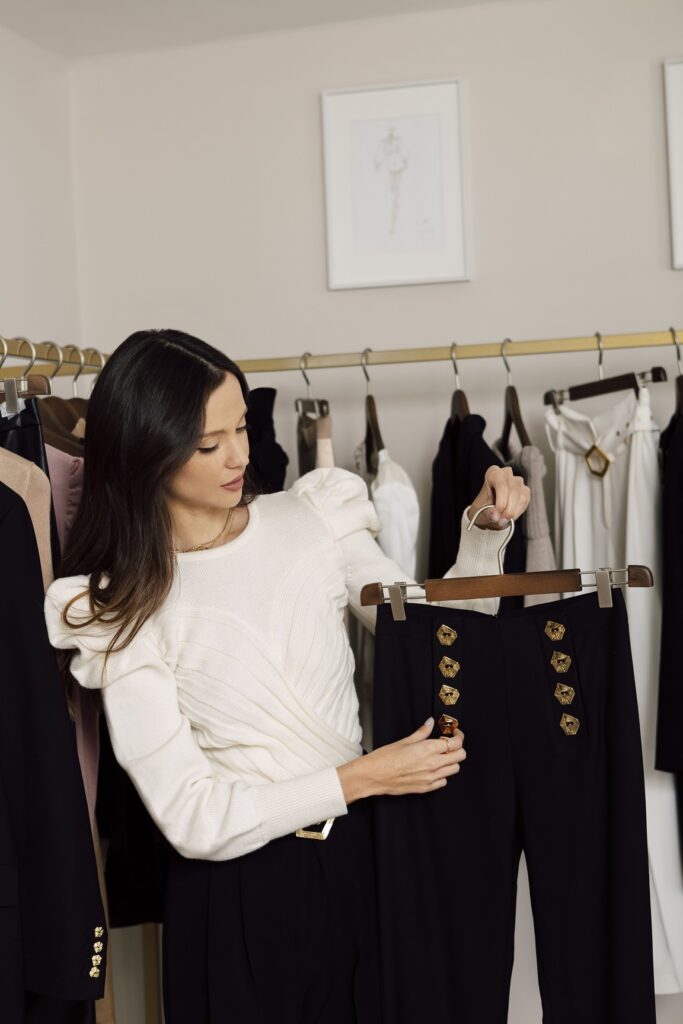 What do you think are the current and future trends in the fashion industry globally?
There is great attention to each one's universe and I believe that the biggest trend right now is the freedom of choice for the consumer. Today's women are more attentive than ever to their individuality and the expression of their authenticity and the trend of the future is a proper return to life.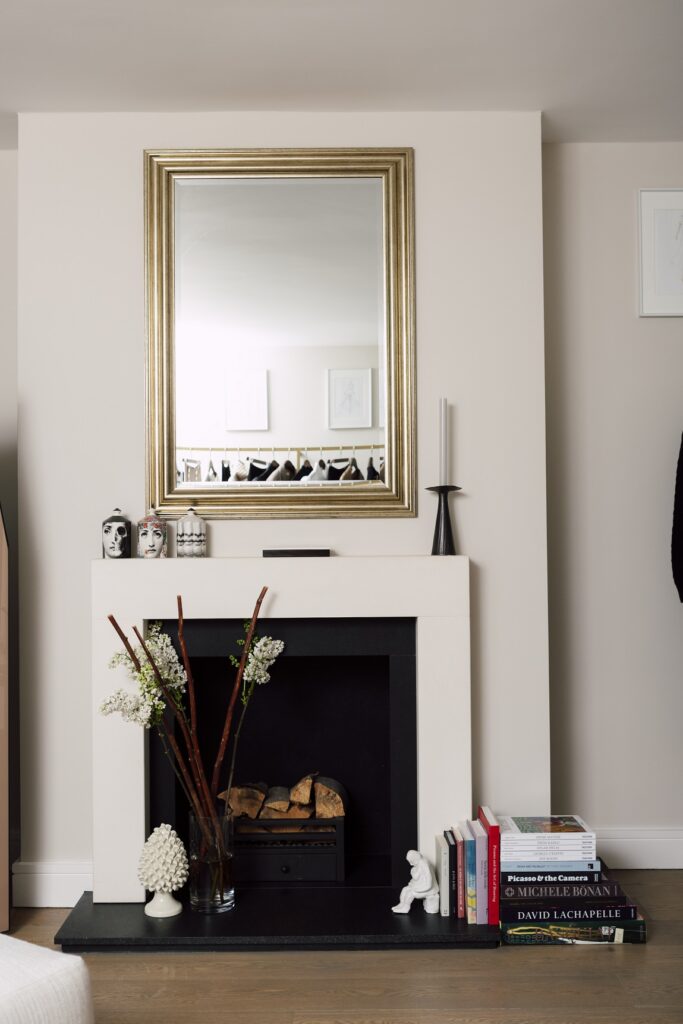 How do you think your education has prepared you to work in this industry?
I was lucky enough to have significant experiences in 3 major fashion houses and from each one I acquired knowledge and values that are living enshrined in the Violante Nessi codes:
from Marc Jacobs, the importance of creating wearable designs and the importance of fit;
from Proenza Schouler, how creative ideas can come to life without compromising their authenticity; from Tom Ford, I learnt the true meaning of luxury and how to make women dream.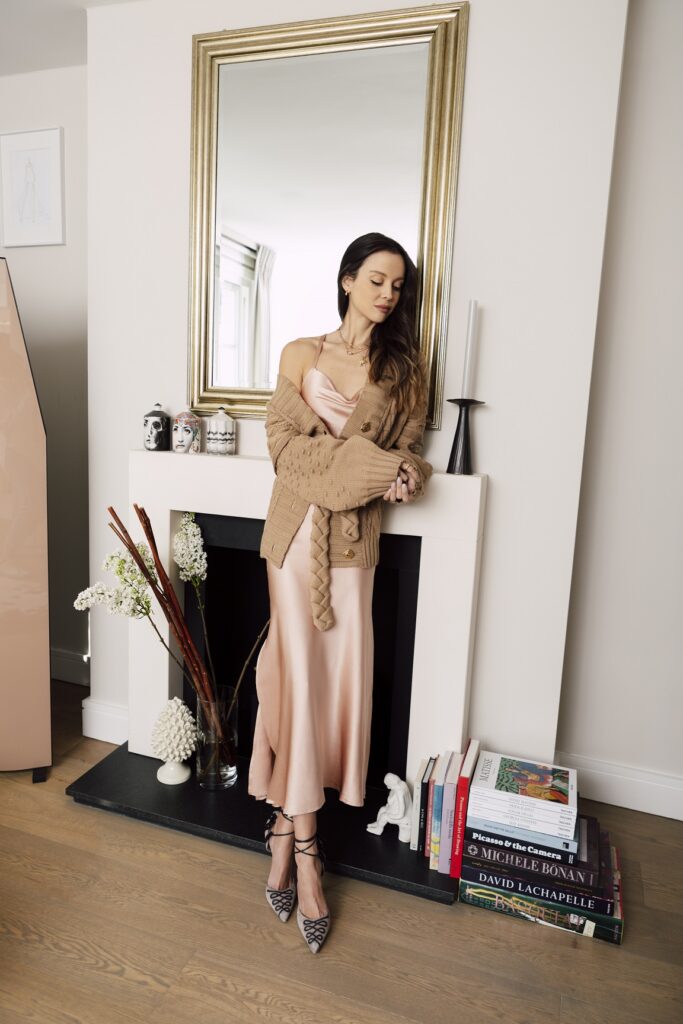 How would you describe your personal style?
Trend less, harmonic, elegant, curated.
What was the first garment you ever designed?
I can't remember the first garment I ever designed, but I can tell you the first garment I brought to life was a dress that I designed for my 18th birthday party. I had it made by a Bolognese seamstress and it was a pencil dress rushed at the top, detailed with a silver turtle brooch that I bought in an antique shop in via D'Azeglio in Bologna.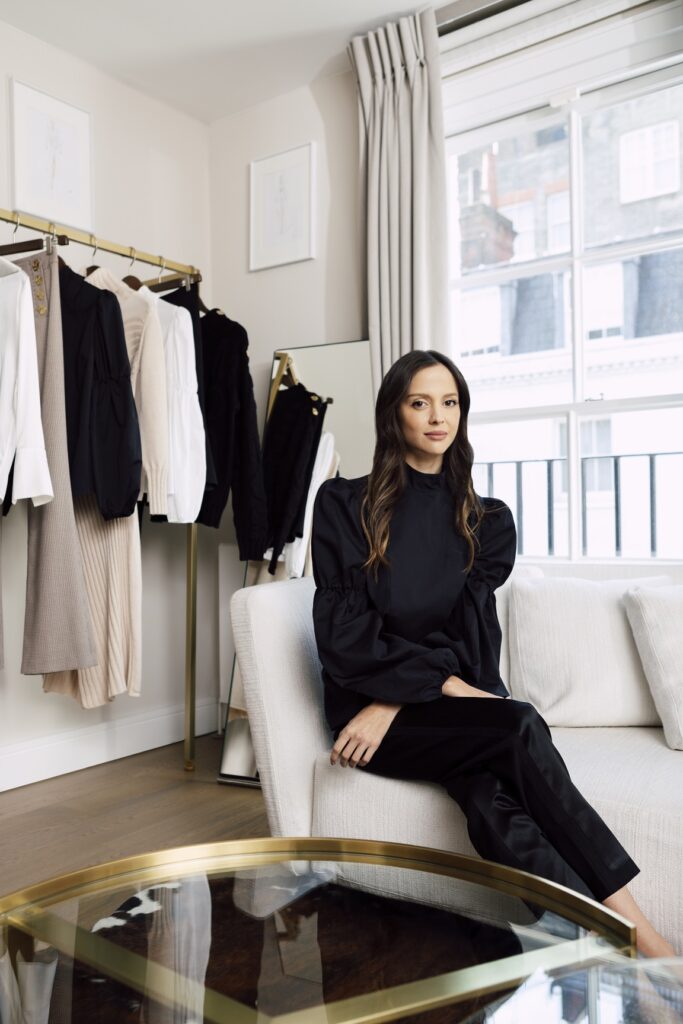 Please tell us in detail about your vision of slow luxury?
The 'slow fashion' logic at the base of the brand makes for an ethical and season-less business model, which translates into a highly sustainable luxury approach from product conception to its final production.
Our commitment is carried out via local Italian family businesses and full control of our primary sources, with the aim to maintain a short supply chain in order to avoid overproduction, minimize waste and reduce impact on the environment, all while focusing on the preservation of historic artisanal techniques.
We do not follow the traditional fashion cycle and are not trend-driven. Our pieces are all designed by me and made in Italy to last from ethically sourced luxury fabrics.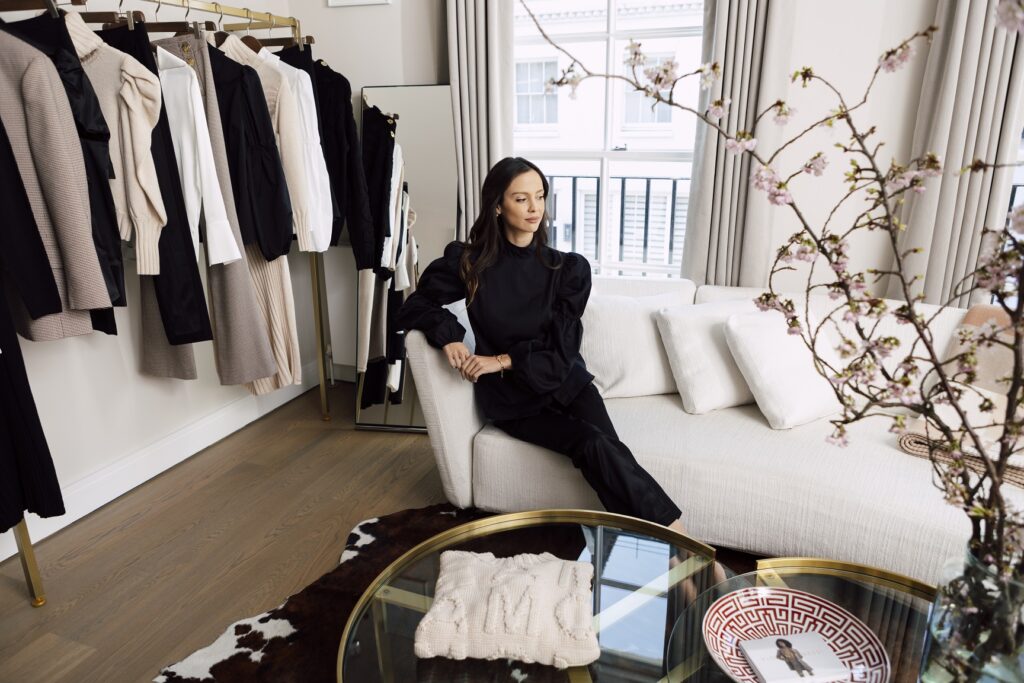 Sustainable fashion-how do you define this term?
Sustainable fashion is the equivalent of making an effort and doing our best to preserve our values and our world, celebrating fashion techniques, craftsmanship and most importantly, respecting the relationships with the people we work with and that worked before us.
How long does it usually take you to construct a piece?
I am full of ideas in my head and the last 16 pieces I designed took me 1 afternoon to put them on paper, one week to prepare the technical sheet for our factory in Italy and around 2 weeks to see the first samples coming to life.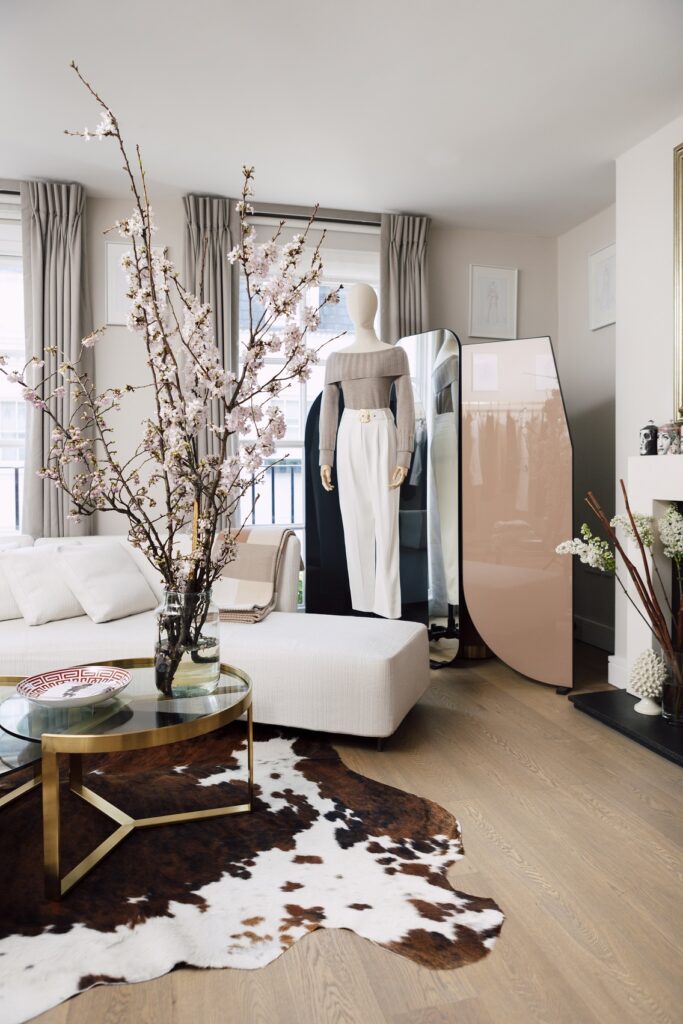 What are some of your accomplishments as a designer?
When I was invited by LUISS University in Rome together with other influential professionals to do my first TED Talk on how I started my brand from scratch; opening my first store in London; but most of all, sharing my world with the wonderful customers that I am blessed to meet and that choose Violante Nessi.
Who are some of your favorite fashion designers?
Giorgio Armani, Miuccia Prada, Azzedine Alaia.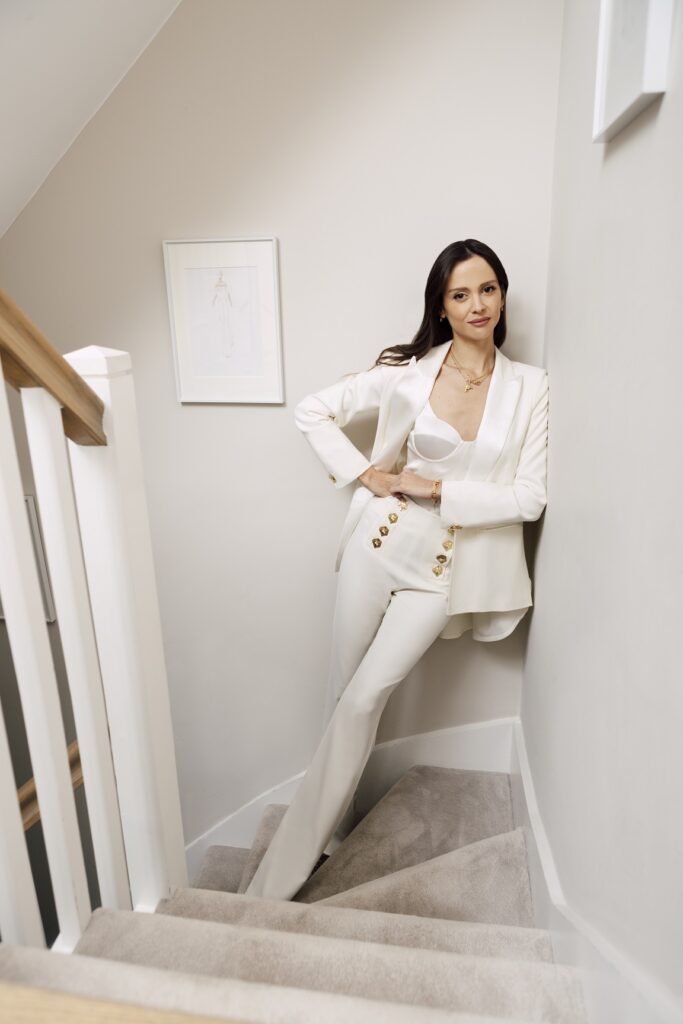 Where can readers buy your products?
Online at www.violantenessi.com and by appointment at our store in London, located at 201 Pavilion Road, SW1X0BJ.
What advice do you have for aspiring designers?
Keep all the NO's you will receive. They will be the most beautiful memories of your success.
Create your own world… if you feel like you don't fit in this one, then create your own.
Be true to yourself… and never compare yourself to others. I never believed I was a designer, I knew it. The only person you will wake up in the morning with for the rest of your life is you.
Do you consider yourself an artist?
More than an artist, I dare say a constructor of beauty.