Sushma Khichar is the new General Manager of Courtyard & Fairfield by Marriott Bengaluru ORR. She is a passionate hotelier with over 17 years of experience in the hospitality sector. Sushma brings an entrepreneurial outlook to her work and strongly believes in building a competent, cohesive team for achieving business goals. She started her career in 2004 at The Oberoi Mumbai in Front Office and then moved to ITC Grand Maratha, before joining Marriott in 2006 at the Renaissance Mumbai Hotel & Convention Centre. She has managed hotel operations in several locations across India, Courtyard by Marriott Mumbai, JW Marriott Chandigarh, JW Marriott Mussoorie Walnut Grove Resort & Spa, Bengaluru Marriott Hotel Whitefield and most recently at Aloft Bengaluru Cessna Business Park as Hotel Manager.
Her immaculate attention to detail and belief in Marriott's core principle of 'Putting People First' makes her a strong advocate for both guests and associates of her hotel. Her performance and commitment at work have brought her accolades, wherein she was recently conferred as the winner of the APEC 2020 Marriott International, Spirit to Serve Guest – General Manager Award. When not at work, Sushma enjoys her solo travels to explore new destinations. She is a certified scuba diver, an avid trekker and a marathon runner.
What makes Courtyard by Marriott & Fairfield by Marriott Bengaluru stand out from other properties you've worked in?
Compared to the previous hotels that I have worked at, Courtyard and Fairfield by Marriott Bengaluru Outer Ring Road has a very unique positioning as it is a combination of two distinct brands from the Marriott portfolio, connected under one roof and at one address — paired to provide guests with more options and flexibility. This USP definitely allows the hotel to stand out from other properties that I have previously worked at. At Courtyard, we're always moving forward and evolving to meet our guests' needs. Our passion is to help them follow theirs.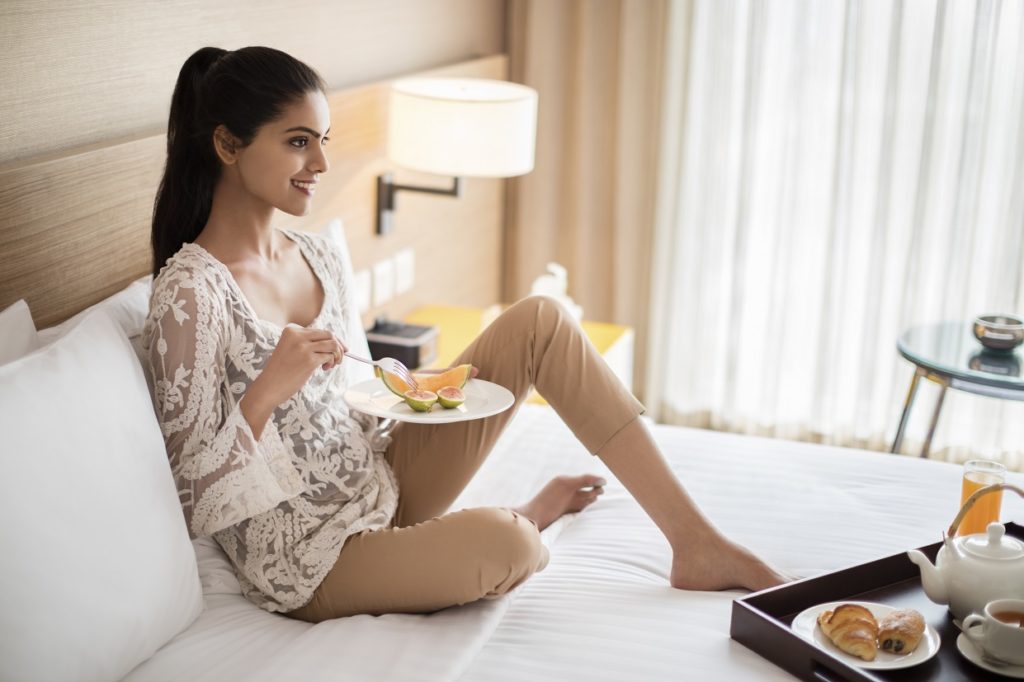 Who is your typical customer?
At Courtyard, our target consumers are known as trailblazers and at Fairfield, they are known as Balance Seekers. At this particular dual branded hotel, our typical guest base includes business travelers owing to the location of our hotel which is situated in one of the largest IT hubs in Bangalore. Besides this, leisure travel has picked up over the past one year as guests are looking for a quick getaway within the city. We have witnessed a surge in the number of guests opting for staycations and petcations within the city. To maintain novelty for these guests, we refresh our staycation packages on a regular basis.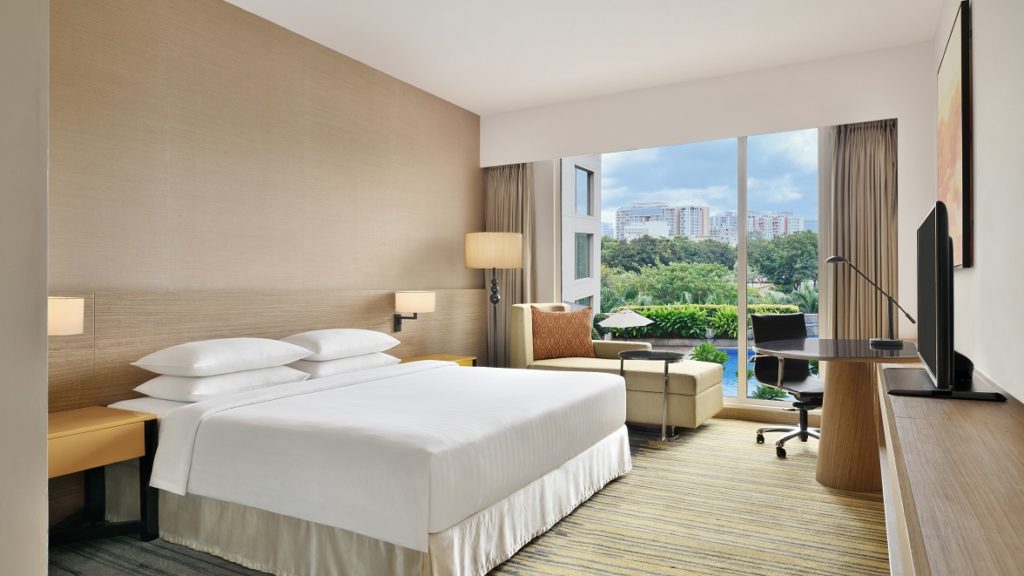 If you could plan a one-day itinerary for guests looking to explore Bangalore, where would you send them?
The city is known as the beer capital of India and hence, one of the popular breweries would be on the itinerary followed by visits to places that have a rich cultural and historical heritage like Bannerghatta National Park, Tipu Sultan's Summer Palace, Cubbon Park, Lalbagh Botanical Gardens and Bangalore Palace. A culinary trail showcasing the local food would definitely enhance this experience too as it would enable our guests to experience Bangalore in it's truest form.
Building the right team is crucial for a property's success. What are the key skills you look for when hiring new employees?
Identifying and acquiring the right talent is crucial and sometimes challenging. There are quite a few parameters that we consider during the process, however, the key ones that are non-negotiable include a positive attitude, the willingness to learn and adapt. We review each candidate to see if they are job-fit, culture-fit and team-fit. High performing individuals usually don't need to be motivated to do their job well since their motivation is self-driven. They are aware of their goals, priorities and interests are persistent in influencing personal and business success. It's easier to teach the technical bit to a newbie with the right attitude as compared to an experienced professional with a non-constructive attitude.
What is the USP of your hotel?
Our USP is the flexibility that a dual-branded hotel can offer, wherein guests have an extended access to dining options, services and amenities. I am proud to be part of a young and energetic team that genuinely cares about guest experiences that make a difference. The team imbibes Marriott's staunch belief which is 'Take care of associates and they'll take care of your customers'. This has truly defined the success of this hotel and continues to do so.
What is the one dish that guests have to try when at your hotel?
Our team of chefs is constantly innovating food offerings for our guests. From fine dining options to home-style cooking for those guests missing their home food is what we build our reputation on. For example, we had invited various home cooks from different Indian regions to provide unique culinary experiences for our guests, especially the expats. Food and cocktails inspired by the local culture are definitely a must-try at the hotel.
2020 was a challenging year for the hospitality industry. In your opinion, how will travel trends change in the second half of 2021?
While we're still battling the pandemic and dealing with quite a bit of uncertainty, we have witnessed an upward trend for leisure travel in the recent past and foreseeable future. Based on the current scenario, this trend will continue for the rest of the year while business travel is likely to pick up in a staggered manner. Considering the shift in the current trends each month, we are tweaking and customizing our room packages. Staying relevant and accepting change in these trying times have become more crucial now more than ever.
Was a career in hospitality something you always dreamt of? 
While growing up, I was always in awe of the charm and vibrancy of hotels. I always wondered how it would be to work at one someday and then I decided to pursue this thought. Even in the current global crisis, I am absolutely certain that it was a wonderful decision that I made for my career. The way the teams have come together to support one another at a time like this has definitely been heart-warming and it makes me proud to be a hotelier.
What is your advice to aspiring hoteliers?
It's imperative to have the ability to adapt in these ever-changing times in the hotel industry. Adaptability teamed with creativity and the desire to learn will be the top influencers for success. It's essential to choose a job that you love in order to stay self-motivated and maintain the productivity level. Also, remember to have fun because 'all work and no play make Jack/Jill a dull boy/girl'.
You have worked in several cities, which is your favourite city for work and play?
Having worked in several cities across the country, my favorite city would definitely have to be Bangalore. Bangalore's weather is absolutely unmatchable and is always such a saving grace. Navigating the traffic was never easy but now I can't even wait for that to resume and for the city to be back in full-fledged action.
When are you happiest?
During my solo travels where I explore new places and bask in the comfort of nature and learn about various cultures. These getaways are inspirational and soul-nourishing for me. I believe it's important to take some time off from work and seek opportunities to reset and rewind.