Omonu Salisu, a Nigerian artist, is renowned for the vitality and uniqueness of his work. He has become linked with abstract art by giving a creative force that permeates paintings displaying individuals with a diversity of head shapes.
What's your artistic background?
In 2017, I began experimenting with lines, forms, people and colors to create paintings that address socio-economic and political concerns in Africa. In my art, I also use colors to symbolize cultural symbols. My most recent works are based on reconstructing human heads and figures, and they are translated with symbols (motifs) that symbolize renowned proverbs and maxims, chronicle historical events, communicate certain attitudes or behavior associated with shown characters, or express thoughts uniquely associated with abstract forms.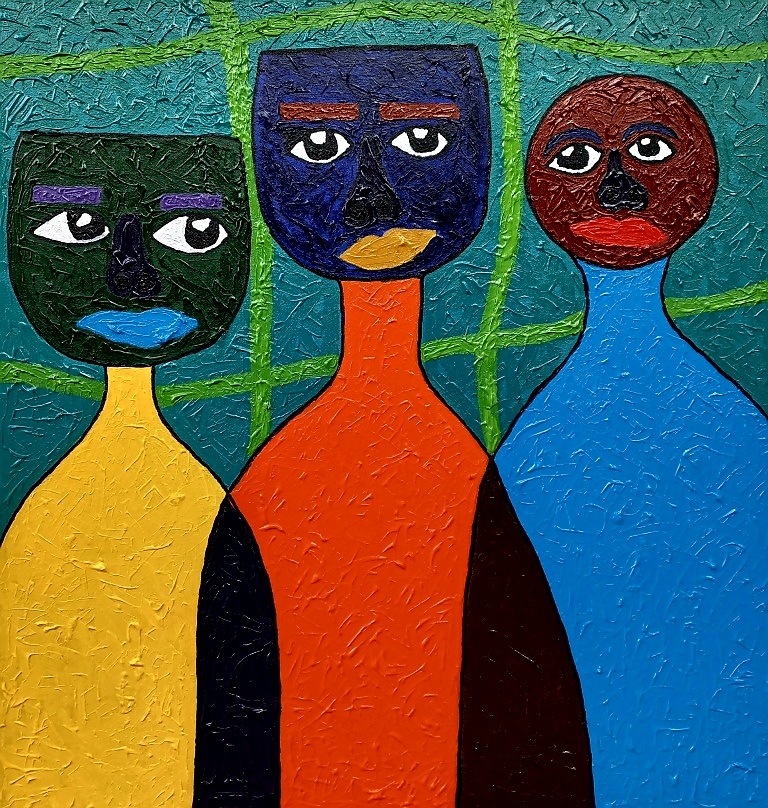 What's integral to the work of an artist?
The ability to spotlight an issue. To yourself, you community, society and then as an offering, through your art, to others.
What role does the artist have in society?
Creative expression is vital to a healthy and open-minded society. Artwork inspires people, gives them hope and can touch a soul in a way that words cannot. The artist has a unique skill set to influence, inspire and help others.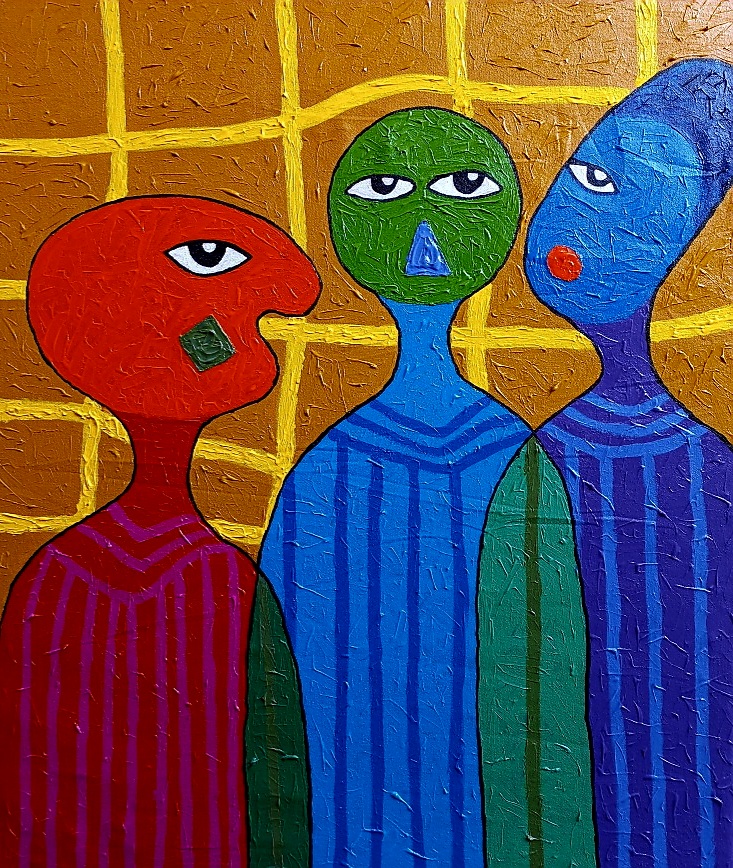 What art do you most identify with?
I love abstract expressionism and surrealism, well I believe that ART is in everything you do from the moment you do it with passion and creativity, no matter what the field is.
What themes do you pursue?
My works addresses socioeconomic and political concerns in Africa. Revolves around humanity, environment and nature.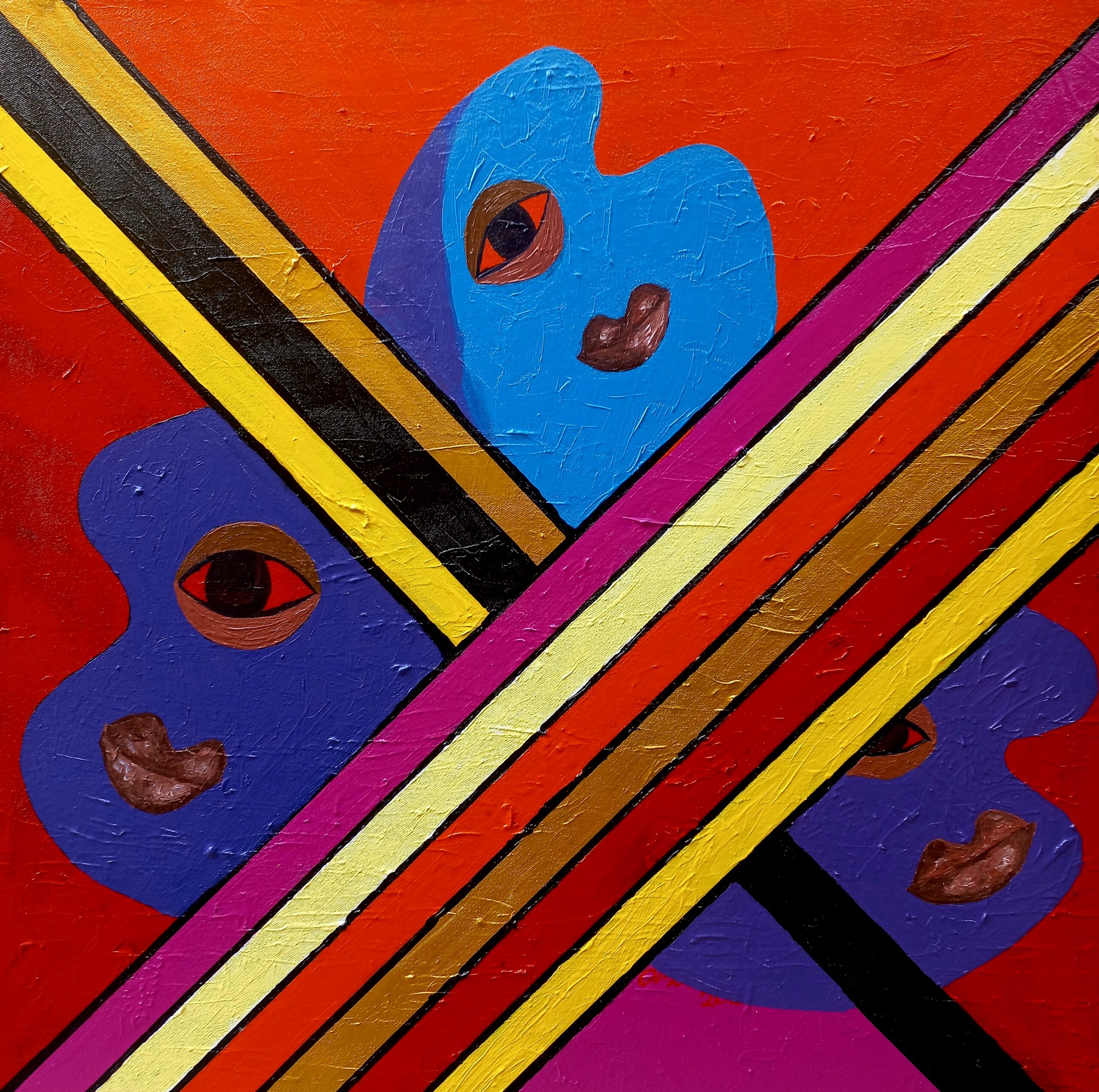 What's your favourite art work?
Any artwork that speaks with sincerity to me and I can feel the truth of it's message.
Describe a real-life situation that inspired you?
Life experiences can be a great source of inspiration for an artist. It is a great way to connect with myself and the people I am trying to reach. It is a great way to reflect on my life's events and translate them onto a canvas or paper.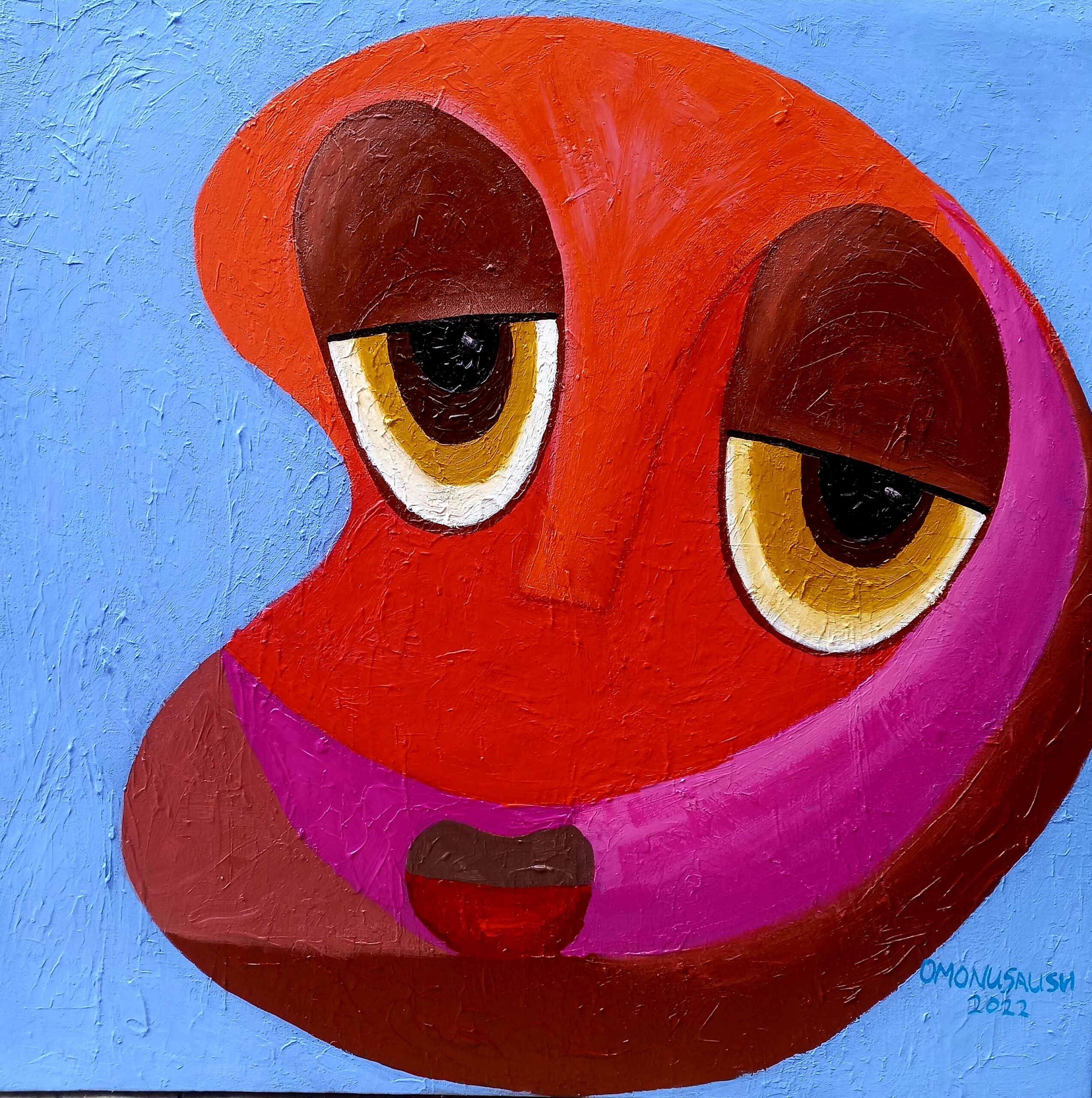 What jobs have you done other than being an artist?
I have been a full-time studio artist and graphic designer. Most of my time is spent on creating ideas that are unique and can pass the very message I want to deliver.
Why art?
Art is a fundamental component of the human experience reflecting the world and the time in which we live. Art can help us understand our history, our culture, our lives and the experience of others in a manner that cannot be achieved through other means. Art is the only way my voice can be heard and I can send out messages.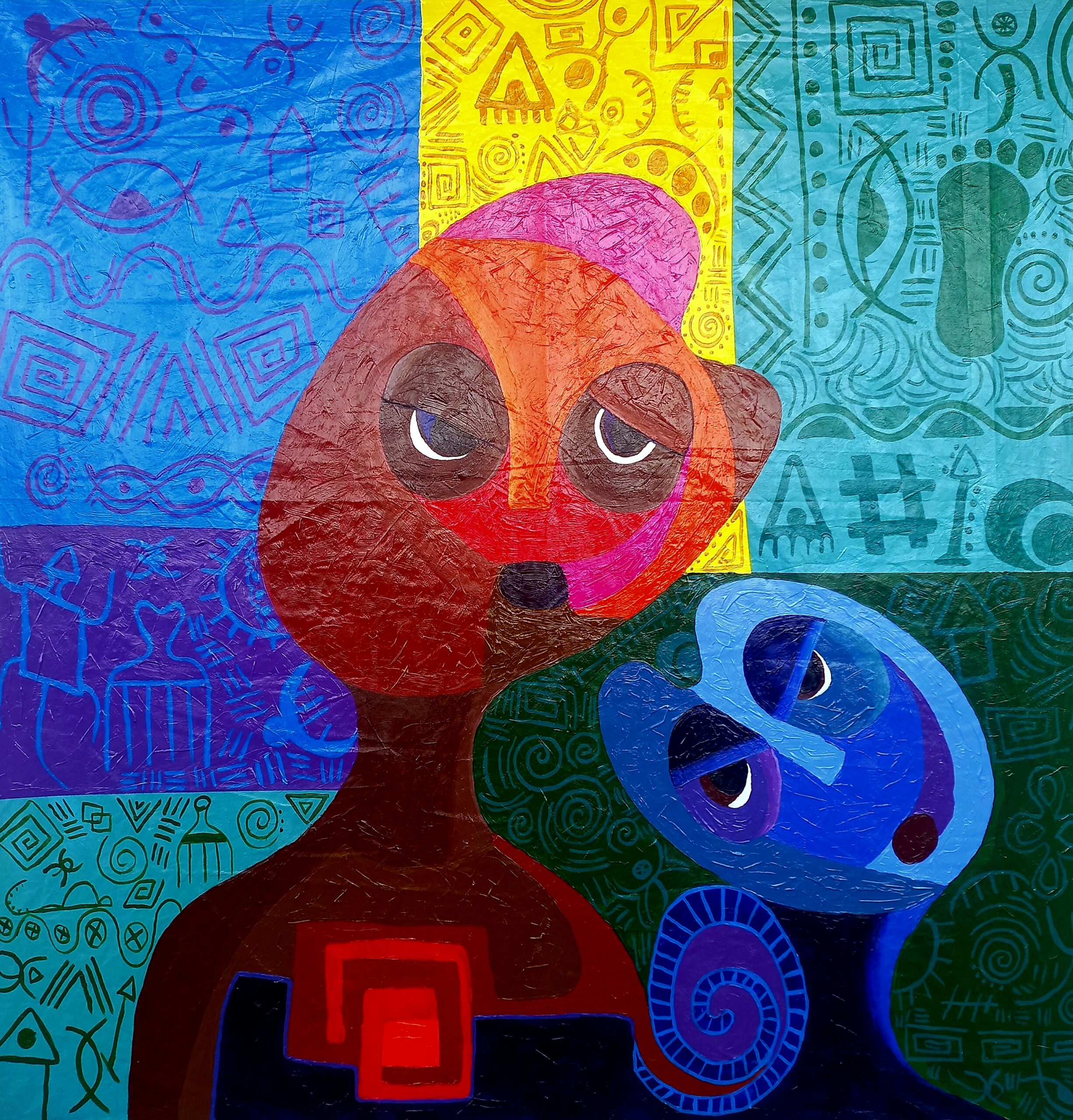 What is an artistic outlook on life?
Your sense of life is who you are. It includes your sense of self and how you deal with things, it includes your values, ethics and morals. Your view of life is how you understand life in general and life as a whole. My sense of life, my reason for living includes my values, my ethics and my morals. It includes my sense of freedom. Life is art. We create what we want and work towards making it come to life. Everything we think of resonates and becomes real if we focus on the thought. Our daily life consists of what is on our mind. If you focus your thoughts on the positive, only positivity will come. If you focus on the negative, more negativity will come. If you focus on your art, more art will be created. It is all in your head.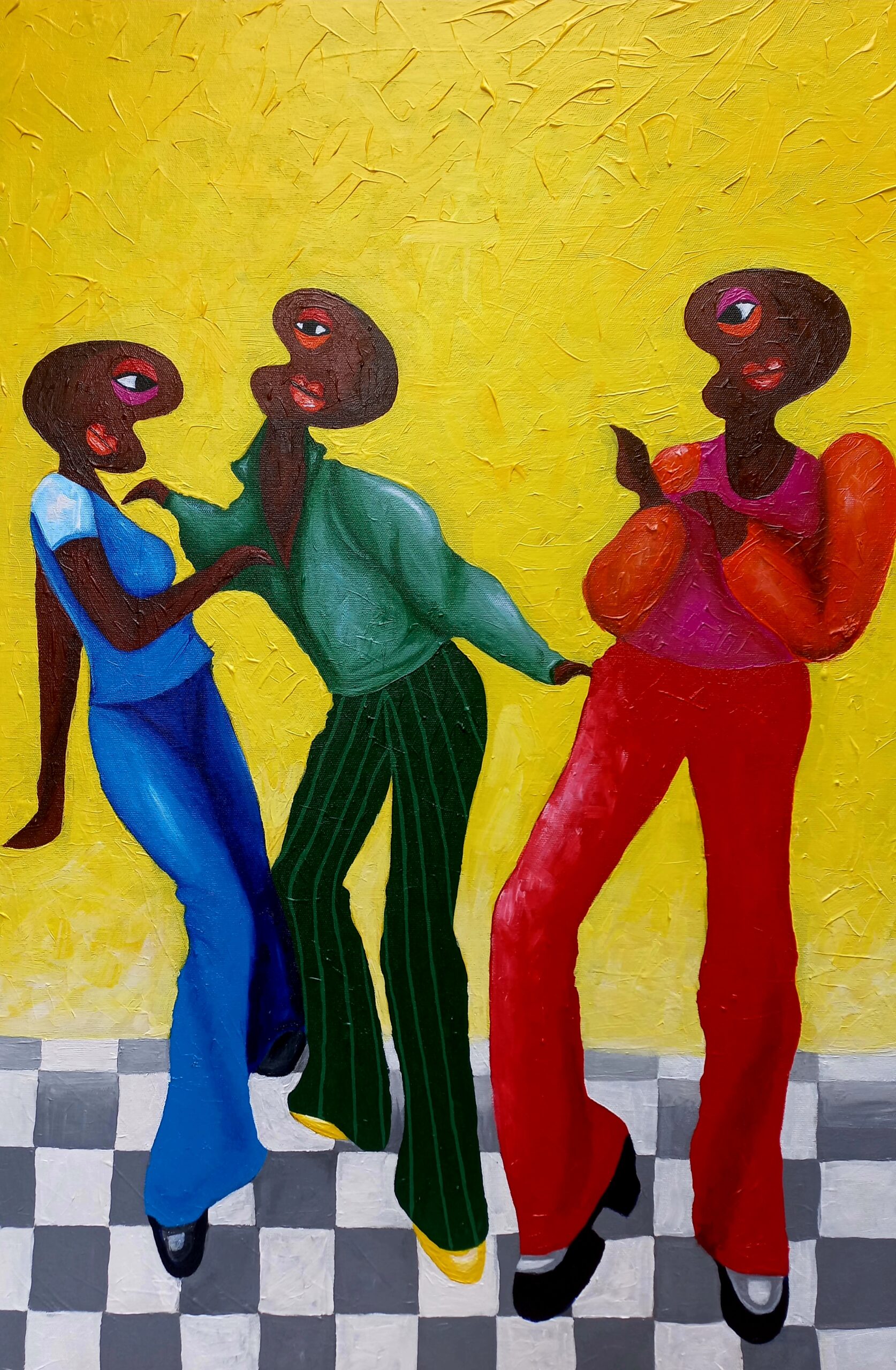 What memorable responses have you had to your work?
I have had lots of responses from my exhibitions, social networks, it feels very good. When people comment on my works, I always feel happy about it and it makes me want to do more because I love to always stay happy. No sad mode here. Artists want to know that their work stands out from the crowd. An artist wants people to connect with their work. A short, simple compliment can go a long way.
What food, drink, song inspires you?
Music inspires me so much, all genres, it also help me set the mood and give me more energy to work, no particular song just great inspiring music.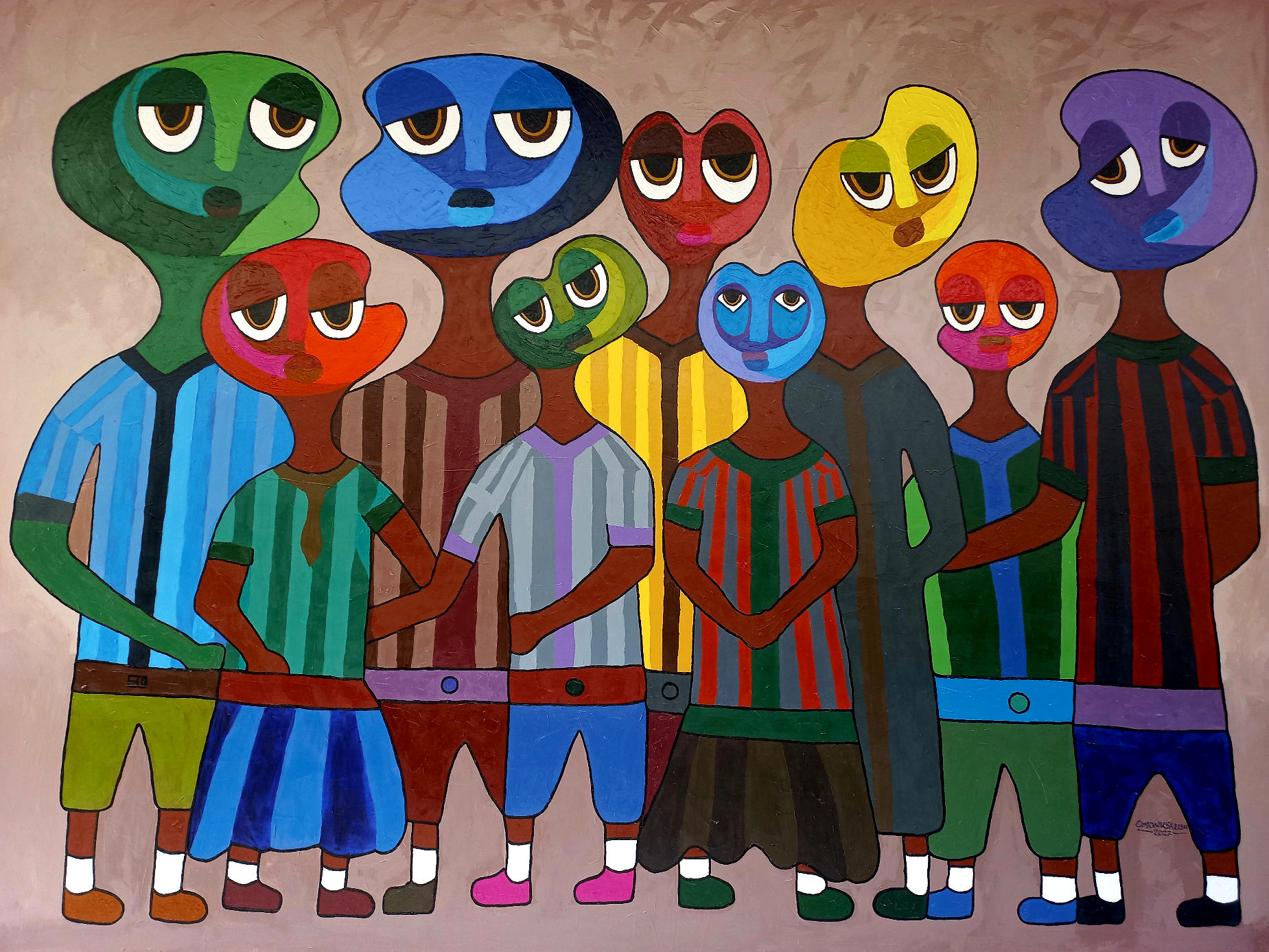 Is the artistic life lonely? What do you do to counteract it?
The artistic life is great, occupying, interesting and more interactive, the experience is great. It's a great life being an artist.
What do you dislike about the art world?
Comparison, my artwork is unique and sincere. When critics compare my art works and when galleries or art dealers try to tell me to create like another artist i dont like it. I dislike comparison and pressure to be like another artist. The arts is a wide canvas, where your uniqueness makes you standout.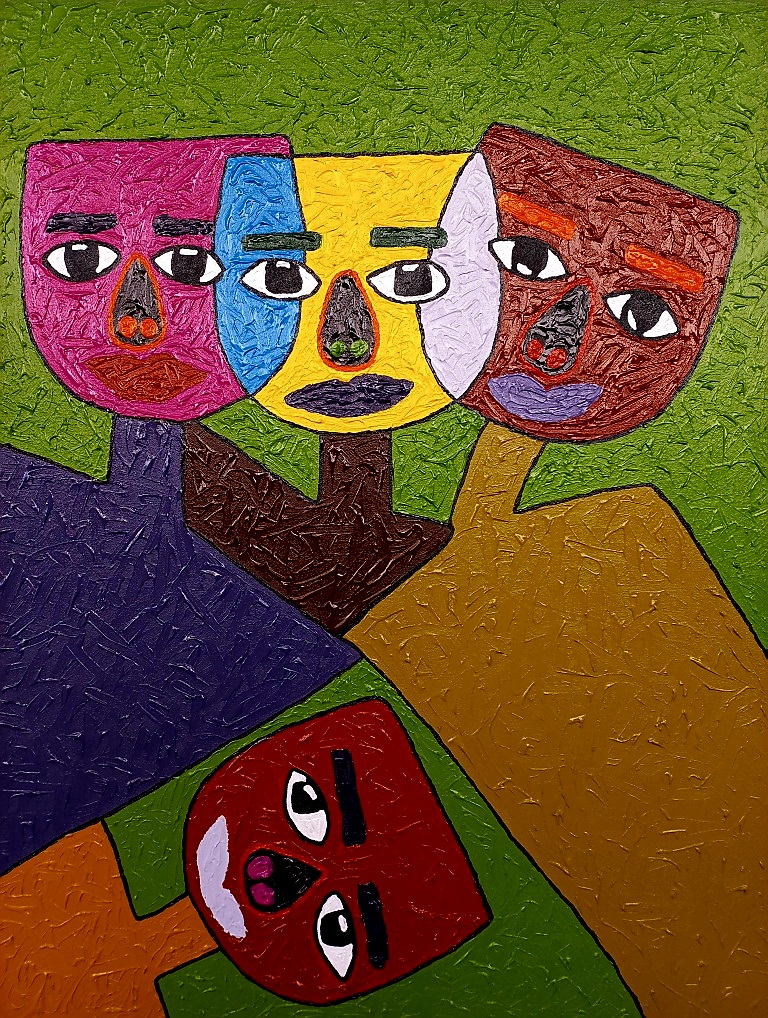 What do you dislike about your work?
I really wish people should ask me for more meaning about my work and see the message it contains. I dislike it when people read their own meaning to my work and decide on their own what they have concluded about my work.
What do you like about your work?
It gives me a different experience. When i create an artwork, I become part of the work, it affects my mood but it makes me feel every colour, every stroke and I like the attachments, because this is me, my inner thoughts and my sincerity.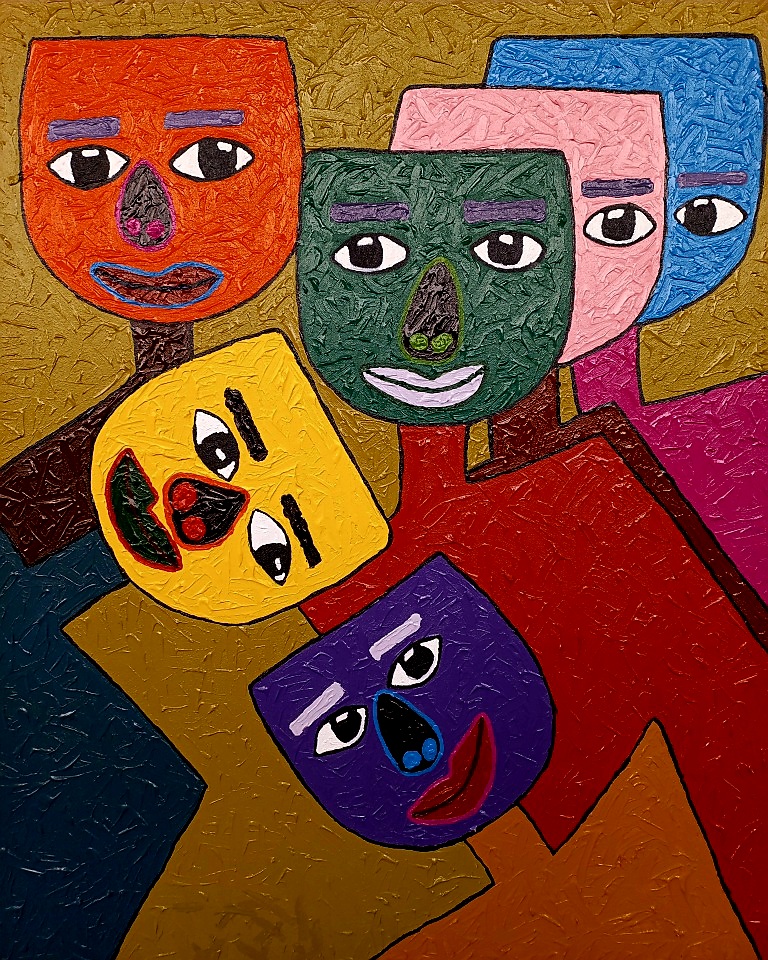 Should art be funded?
It is said that funding provides the space for an individual artist to take risks and make the leaps that challenge us to think differently.
What role does arts funding have?
One that helps support creative industries and generates the opportunity for wider economic growth. It is argued that when the cultural sector is supported, there are positive effects on peripheral industries such as accommodation providers, hospitality, and those that work to supply art productions.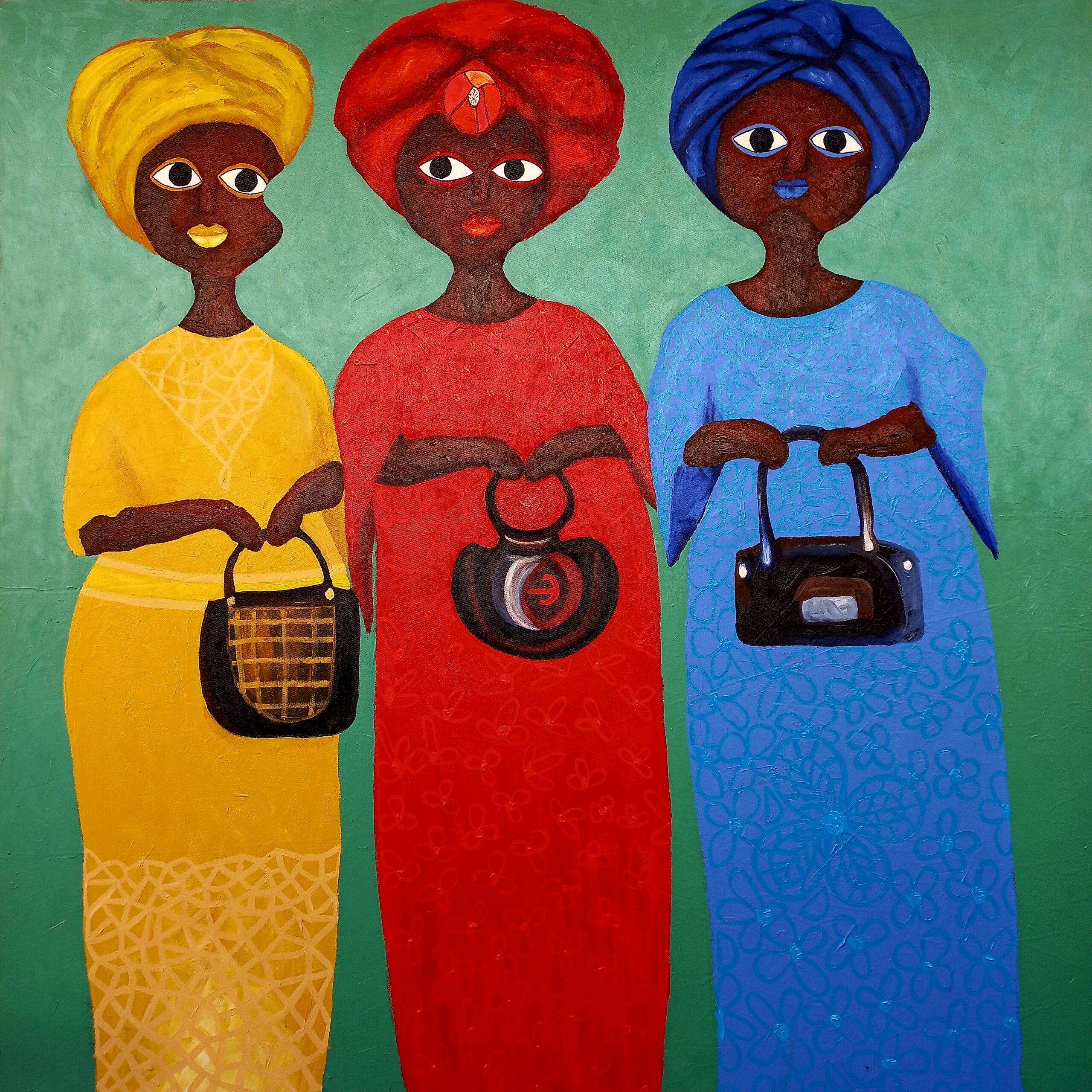 What is your dream project?
Having an international solo exhibition and a very big display in any local or international museum. I have couple of solo exhibitions locally and virtually (artsy). I have a dream of taking my works around the world, show my work museums and exhibit some in galleries.
Name three artists you'd like to be compared to.
I always compare my improvements on my previous and the present work. I am going to where I want to be, with my work speaking what I want it to say. I am not in competition with anyone,  I don't like to be compared to any artist.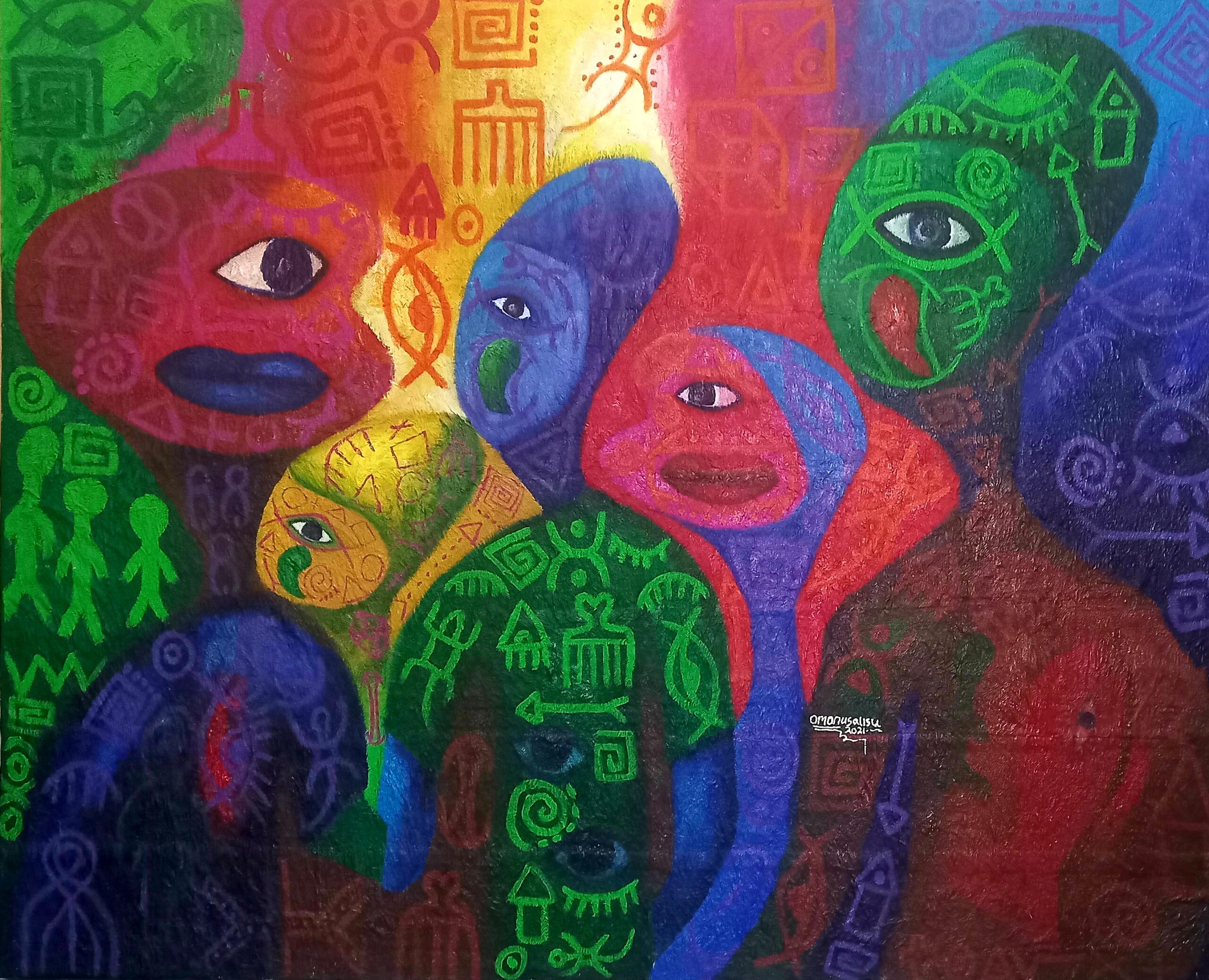 Favourite or most inspirational place ?
My favourite place is any art studio and the most inspirational place is Nigeria. There's so much that inspires me in Nigeria and so much that keeps pushing me to bring out the better version of myself.
What's the best piece of advice you've been given?
Have a big dream, do what makes you happy and stay unique.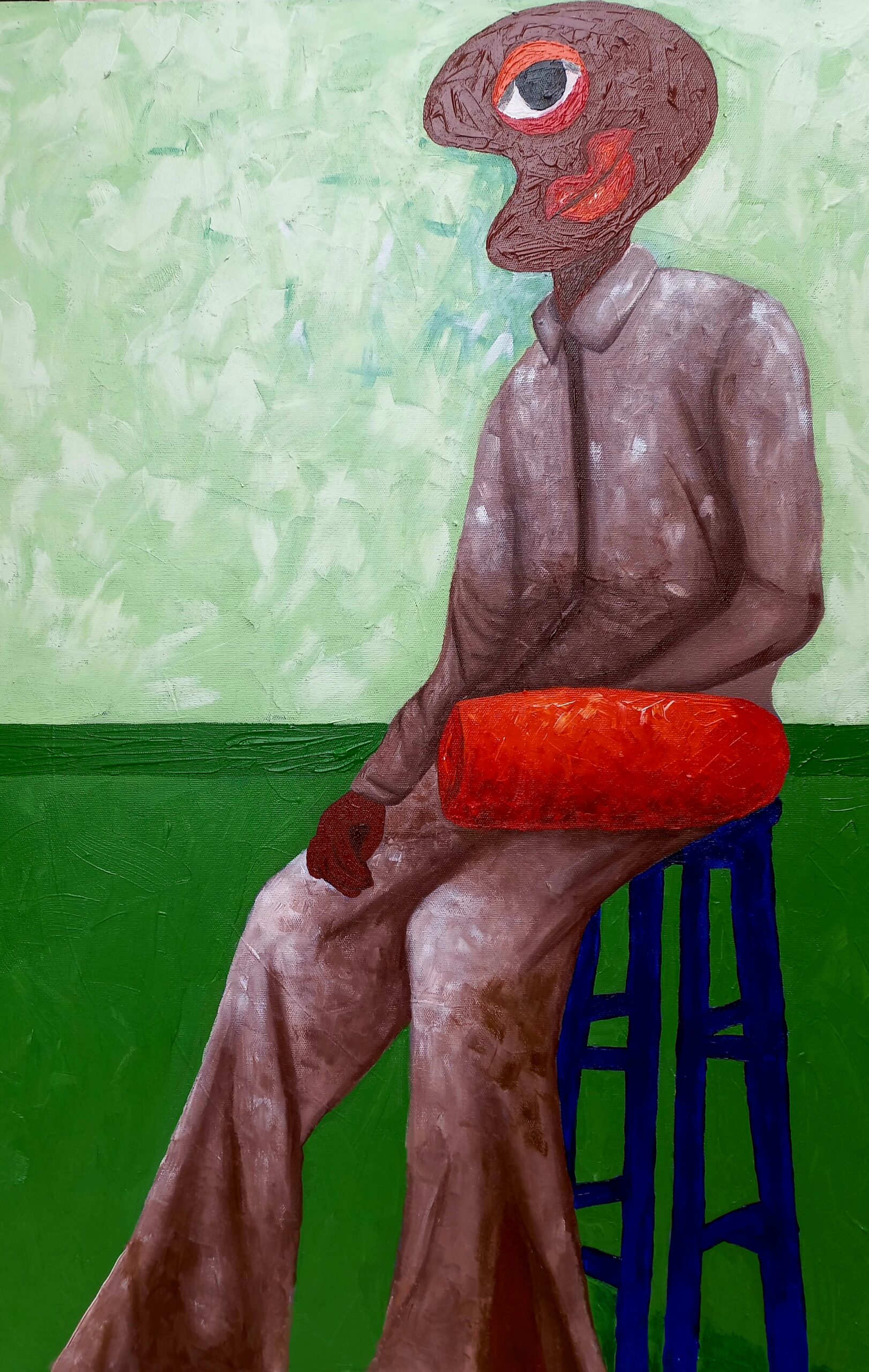 Professionally, what's your goal?
To keep creating artworks that people can relate with, understand and collect. Create more collections for museums, galleries and art dealers.
future plans?
A very spacious studio/gallery that's open to accommodate younger artists and exhibit their amazing pieces.