Marie Soliman, Founder and Creative Director of Bergman Design House and Njord by Bergman is an award-winning designer with 16 years of design experience in the hospitality, commercial and residential sectors.
 An avid visual artist as well as a designer, Marie's keen eye for the timeless and the well-crafted has guided her on journeys around the world to spearhead such globally recognized projects as The Other house Hotel, South Kensington, The Other house Covent Garden, BXR London, We11, NOR hotel Norway, and Eagle Lodge in Botswana, among others.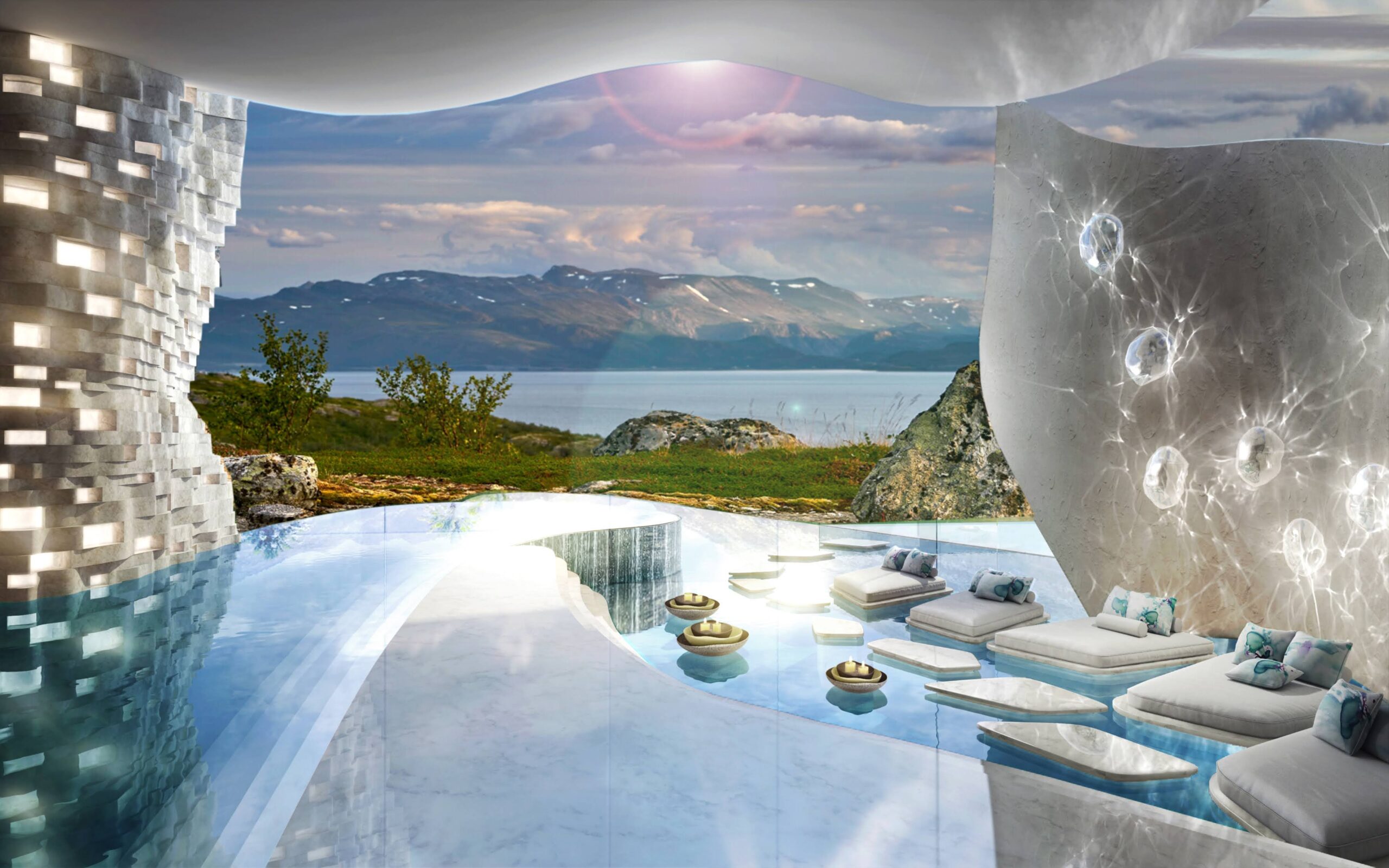 Dubbed a 'chameleon of design' by British GQ magazine, Marie's vision stems from her belief in the vital spark of adventurous souls who are willing to take risks and try and test new ideas in the service of creating fabulous and engaging experiences. Her goal is always to bring fresh ideas to the fore, while reveling in — not fearing — the chaos of creation. Her latest project, Laowai, a "hidden restaurant" concept in Vancouver, Canada's Chinatown neighborhood, is her first North American venture, with another scheduled for completion later this year in New York City.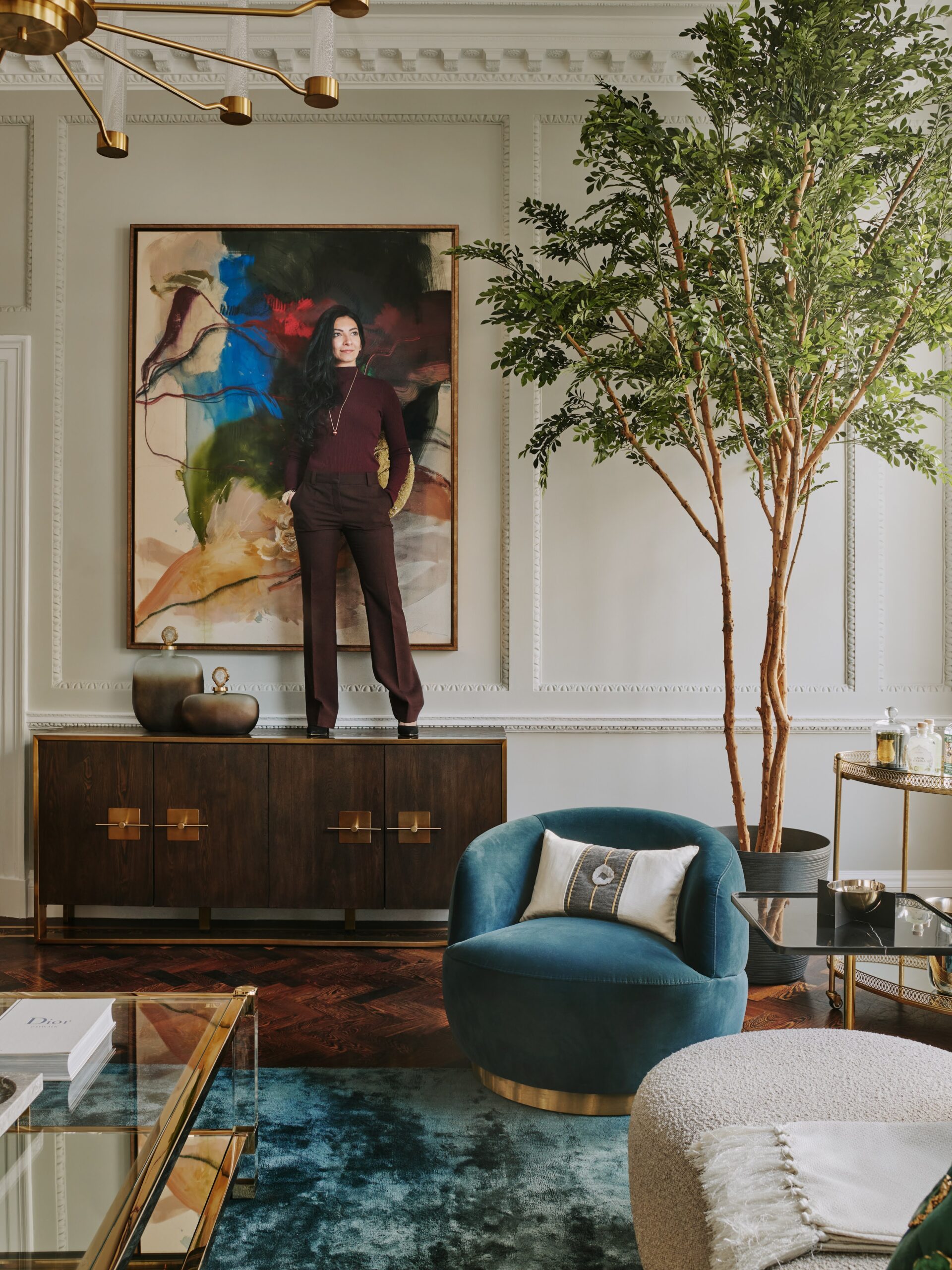 Marie's several remarkable projects include The Other house Hotel, South Kensington, The Other house Covent Garden, Radisson, Glasgow, BXR LONDON, Hilton Hotel in Brussels, Belmond Eagle lodge Botswana, Bjorn hotel Norway, WE11 London, Pullman Hotel Paris, Engine Room London, Twisted Olive Qatar, Laowai Canada Vancouver, Four Seasons 10 trinity London, Super Yacht MY GALAXY, Super Yacht Eden, Super Yacht Cassuis.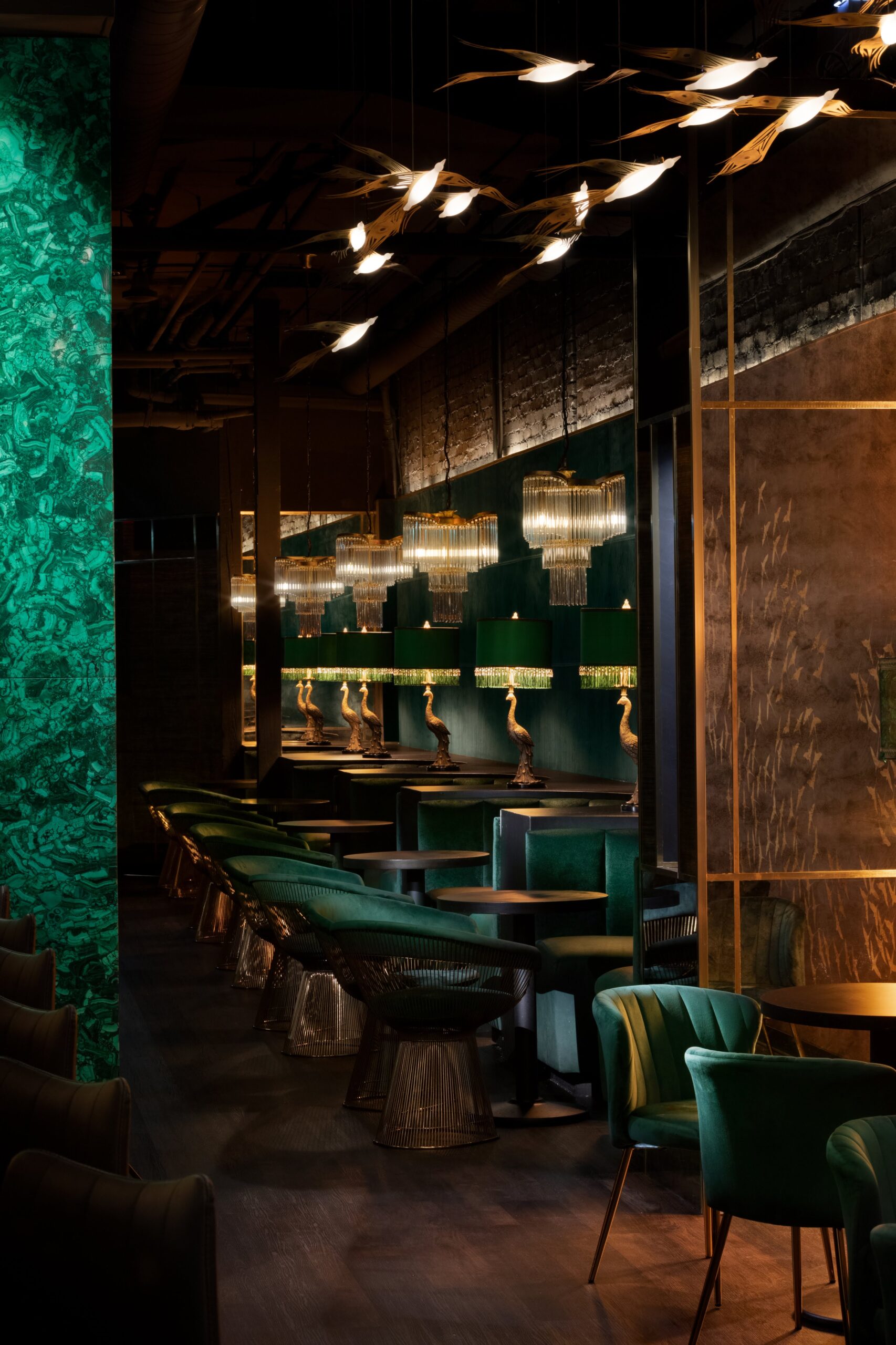 When designing a hotel what is the most important factor for you?
The location, functionality, construction materials, aesthetics, guest comfort and safety are all crucial factors to consider when designing a hotel. With these considerations in mind, hotel designers can create a space that is both functional and visually appealing.
Location is one of the most important considerations when designing a hotel. It can have a significant impact on its success both from operational point of view but also the aesthetics and the style of the hotel. Essence and sense of place should be the start of any concept of the hotel and how to maximize the experiences.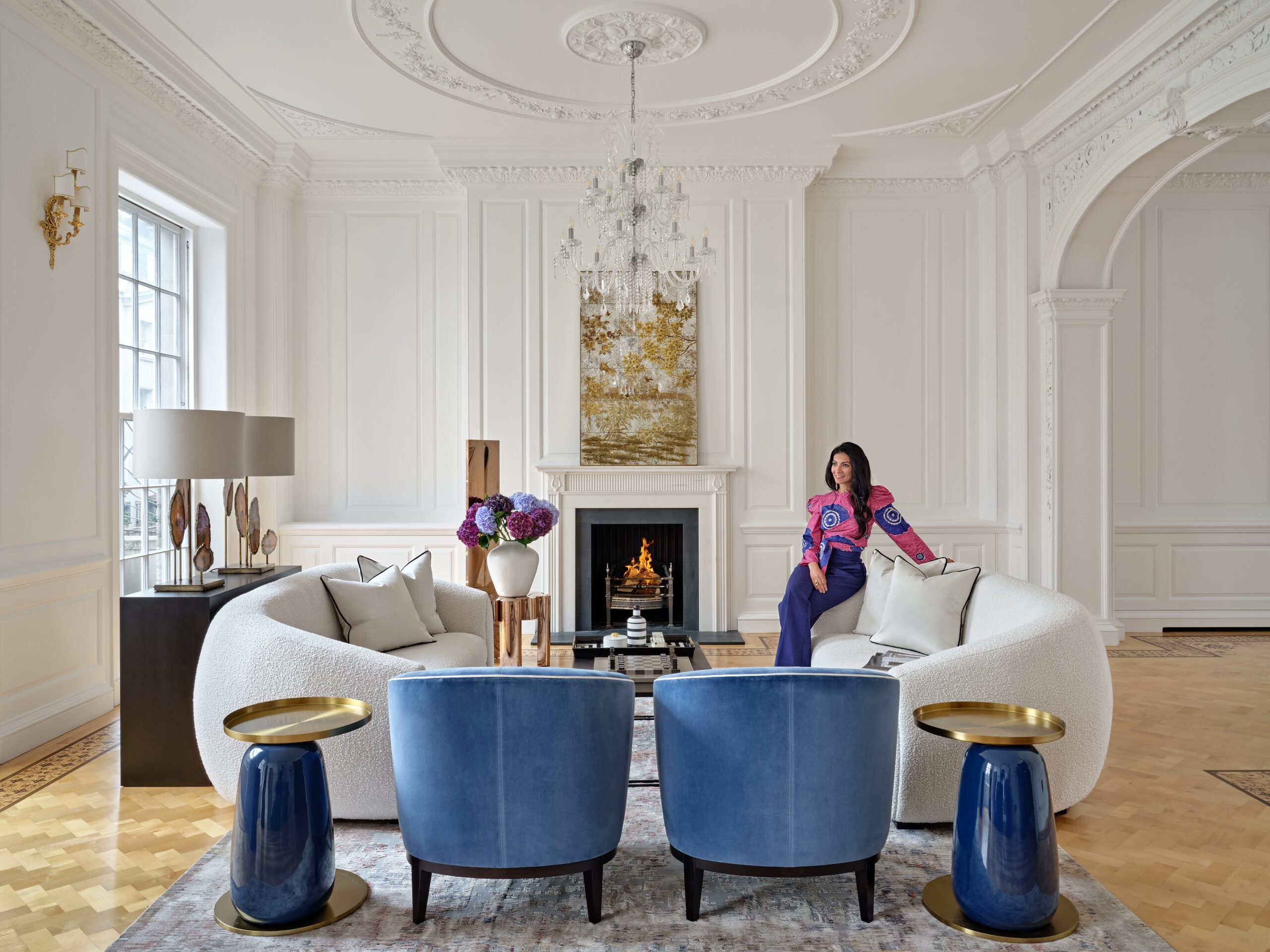 Functionality Is another important consideration when designing a hotel. The hotel should be designed in such a way that it is easy for guests to explore. The rooms, lounges, bars, restaurants, meeting rooms and wellness, and other facilities should be easily accessible and should be designed to maximize space usage. S
electing the right construction materials is also crucial when designing a hotel. The materials used in the construction of a hotel should be durable, sustainable and aesthetically pleasing. High-quality materials ensure that the hotel lasts for a long time and reduces the need for frequent maintenance. Additionally, sustainable materials are good for the environment and hotels that use them are often viewed positively by guests.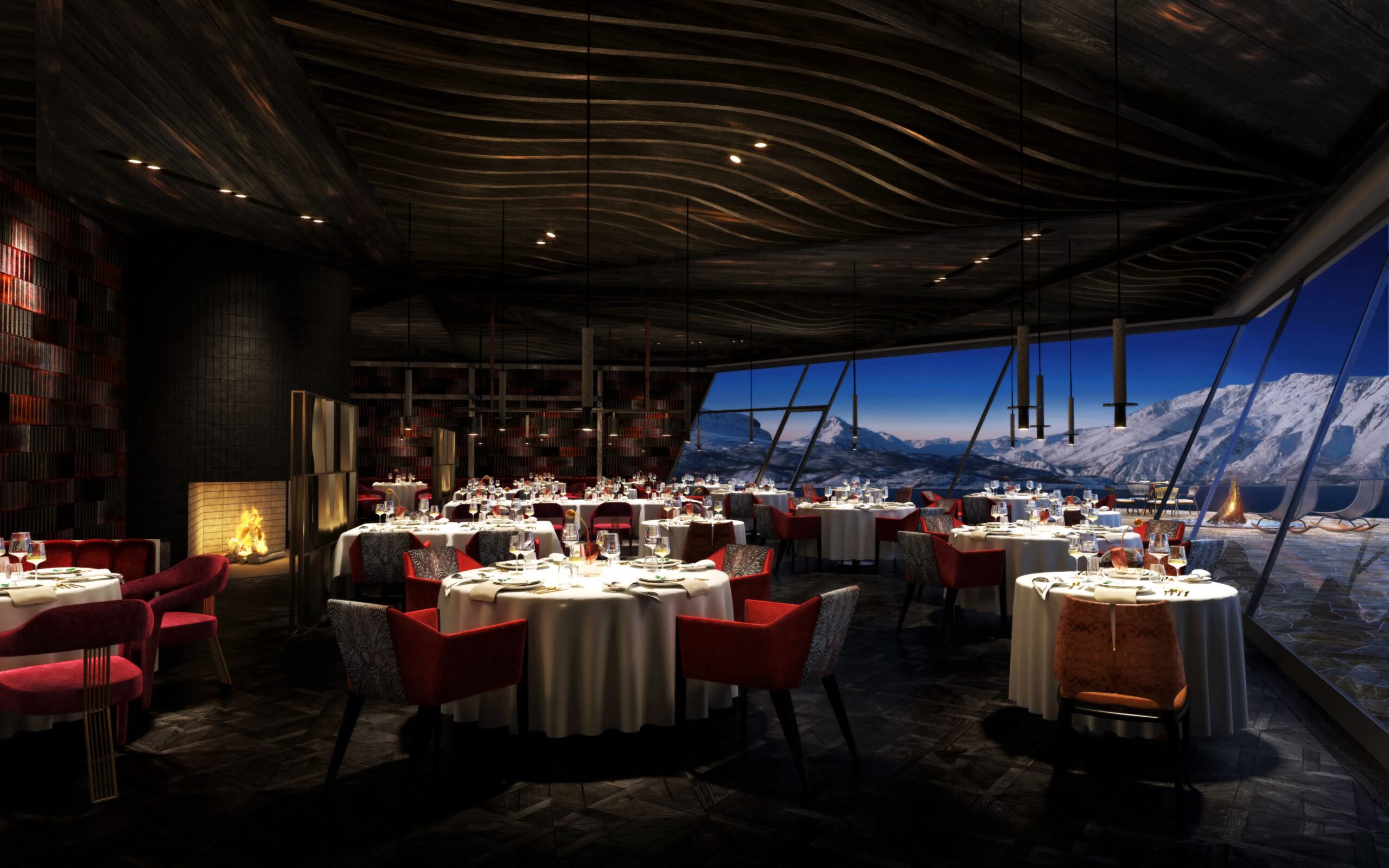 Aesthetics can have a significant impact on how guests perceive the hotel, first impressions last long and we have to think of the sense of arrival. The hotel should be designed in a way that is visually appealing and reflects the local culture or theme. The interior design of the hotel should be consistent with the overall theme and should create a comfortable and inviting environment for guests.
Guest comfort is a major factor when designing a hotel. The hotel should be designed to create a relaxing and comfortable environment for guests. The rooms should be spacious/ multi-functional for different age groups and different lifestyles, well-lit and well-ventilated, the bedding and furniture should be comfortable and made of high-quality materials. Amenities that are essential for guest comforts, such as air conditioning, Wi-Fi, and room service, s
afety and Security have to be taken into consideration. A hotel should be designed in such a way that it is secure and safe for guests, for example fire safety measures in place, such as smoke detectors and fire extinguishers. And it should have a security system in place to ensure that guests are safe from potential threats.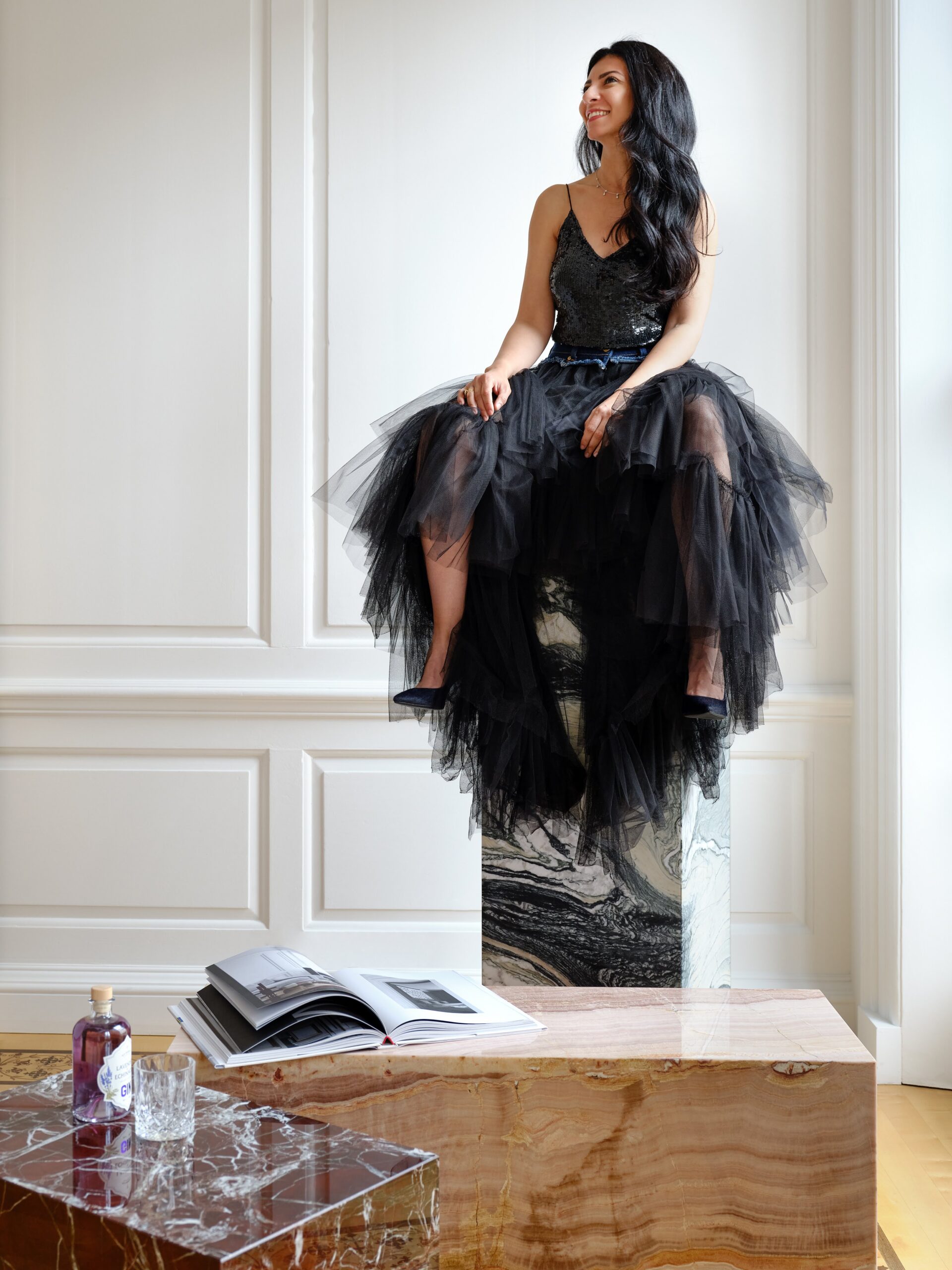 What is the difference between interior design and interior decoration?
At Bergman we are a good mix of architects and interior designers.
While there is some overlap in interior design and interior decorating, they are fundamentally different. Interior design is the art and science of understanding people's behavior to create functional spaces within a building working on the zoning, circulation, experiences, while interior decorating is the furnishing or styling of a space with decorative elements to achieve a certain aesthetic. In short, interior designers may decorate, but decorators do not architectural design.
What are some of the areas apart from traditional areas where you can apply interior design and specialize yourself?
We don't see any area as traditional, due to the immersive experience that interior design could bring.
Sky's the limit when it comes to creativity and to the design approach, we love designing Superyachts too which brings another level of thoughts, elegance, all unexpected.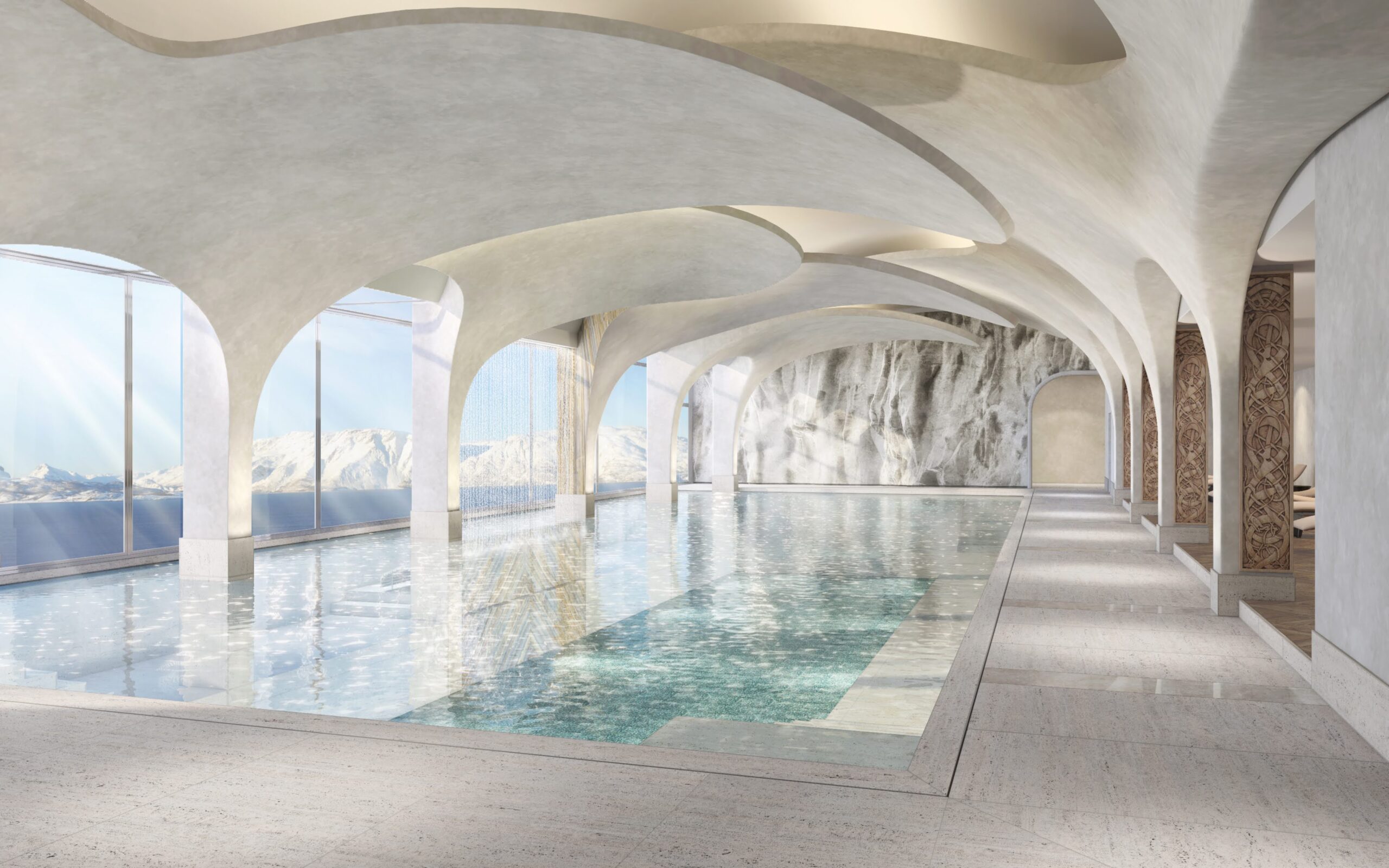 As an interior designer what questions will you ask the client before you start work on a project?
Research is key! interior design is a people business, it's all about understanding the brief and knowing your client well especially when it comes to residential or superyacht design.
Understanding their lifestyle, habits, hobbies, likes, dislikes is an essential ingredient to create a storyboard and a design narrative that is tailored for each client. We pride ourselves that there are no copies or two projects that look similar in our portfolio. We don't follow a style, we create an experience within spaces.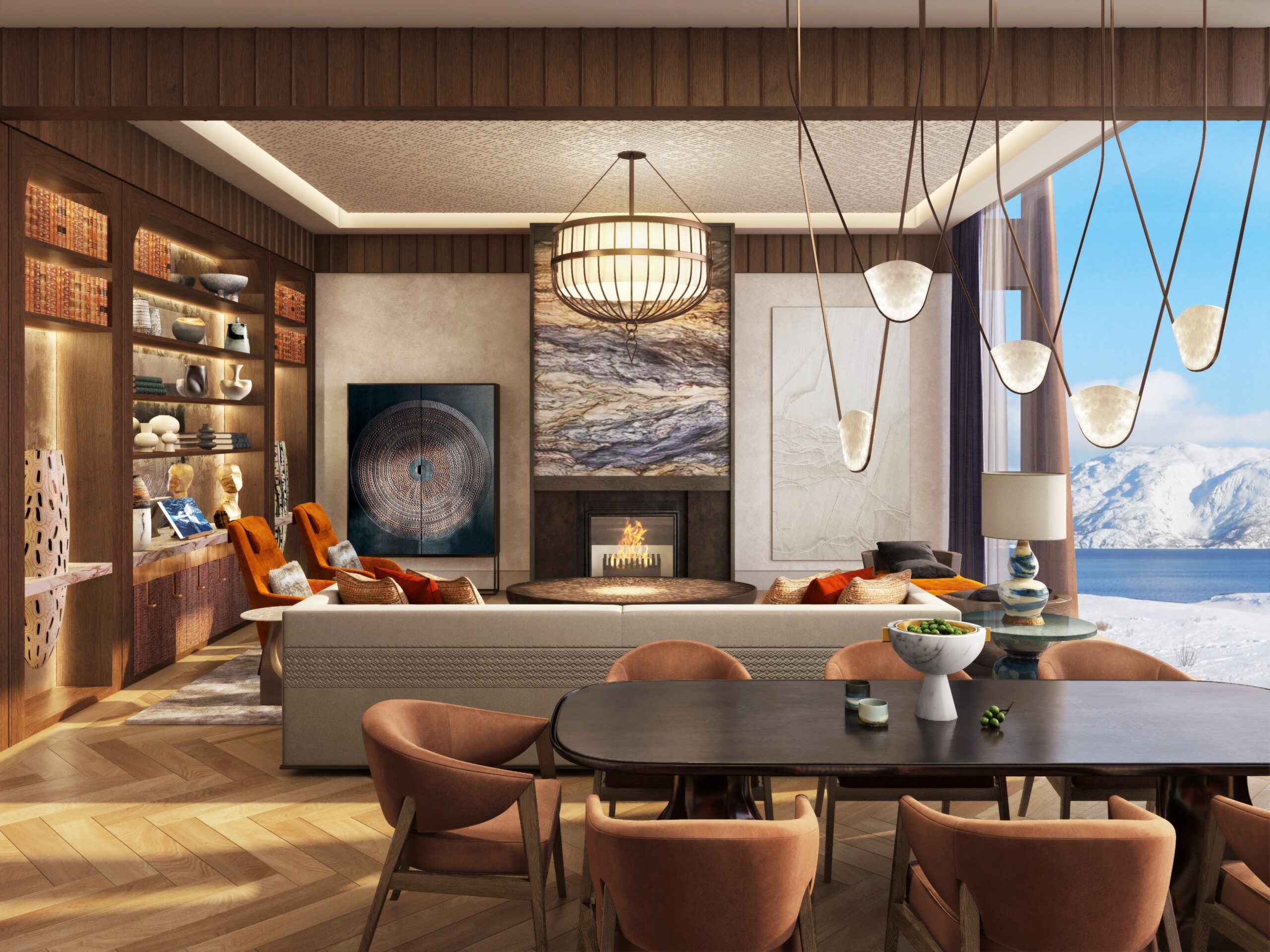 What is the best way of using lights in your home?
Layered light is the best approach, mixing between low level lights, floor lamps, table lamps and indirect light could transform and elevate any space.
 Do you work in collaboration with Feng Shui consultants while designing a house?
We have a beautiful 11,000 sqft private house in Jersey islands where the whole concept is built up around Feng Shui, direction of the bed, the kitchen location and the location of appliances, colors, textures and understanding each persona that lives in the house. It opens so many possibilities to think different and how to enhance the well being both emotionally and physically through design.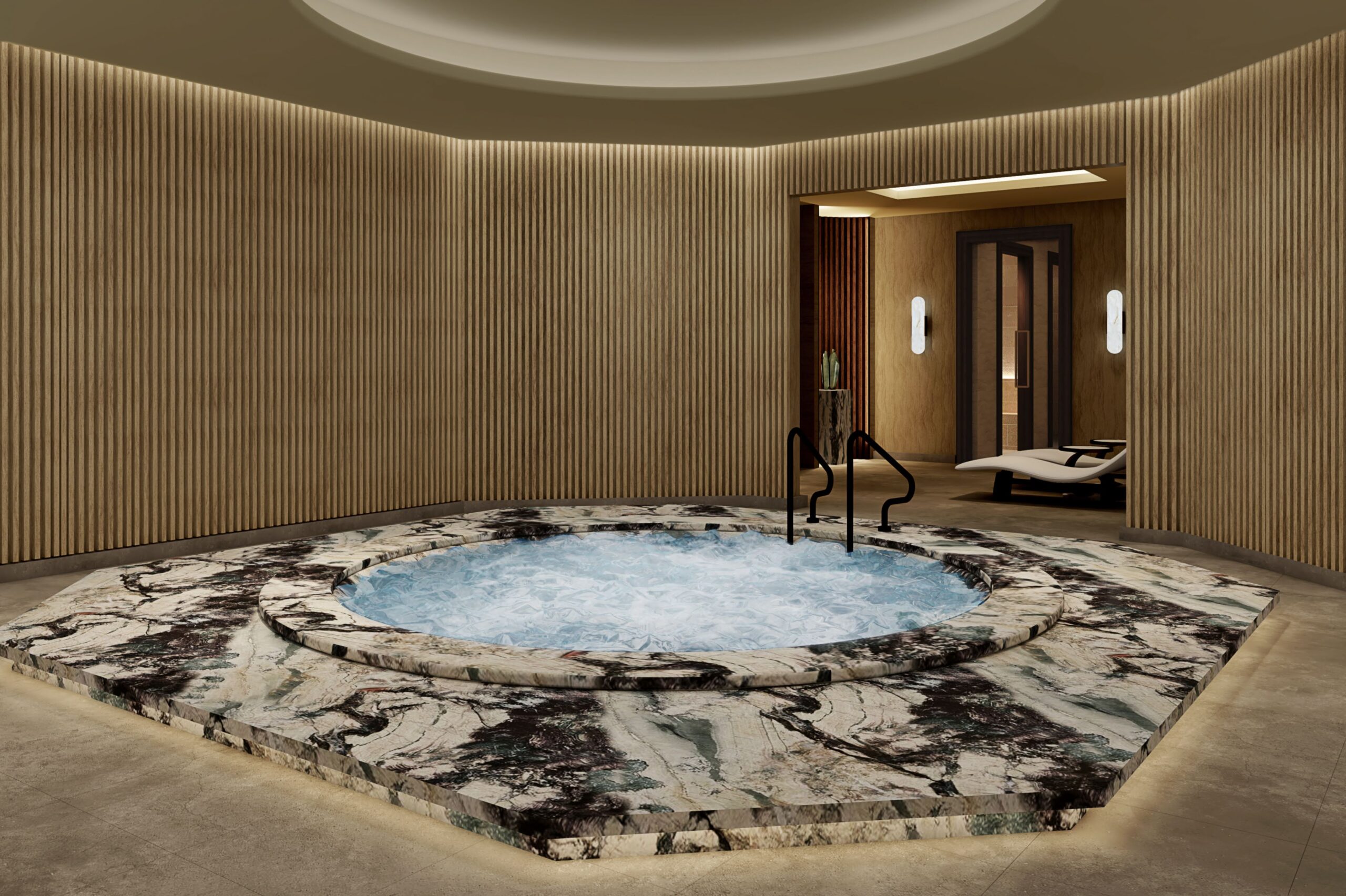 How do artworks/paintings help in enhancing a home or hotel or office space? And who is your favourite artist?
I am a huge believer to always starting with art.
Art improves the quality of our lives and our living spaces. It adds warmth and texture to your space. Art lets us think about new ideas, helps us explore and experience new perspectives in life. Art also helps us take a moment away from our busy lives. In fact
we could build a whole concept of a space ( a bar for example) around one piece of art.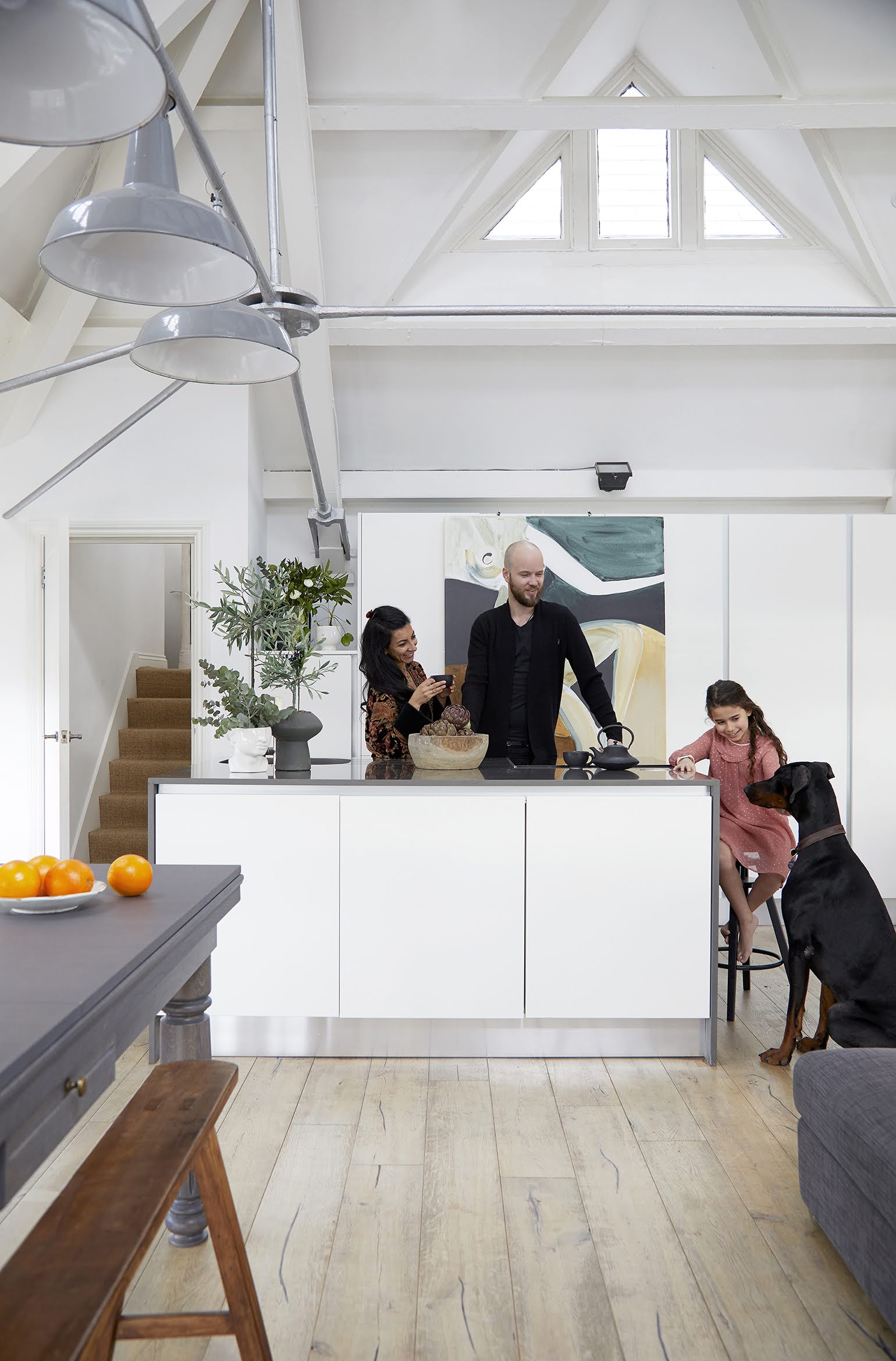 When are you happiest?
When I have a good long shower at the end of the day, when I paint, and when I have a meaningful conversation with someone and learn something new.
 Which are your favourite cities for : 1. food 2. Travel 3. Fashion
Florence is definitely a winner for me when it comes to food, travel, fashion and art.