JW Marriott Riyadh's General Manager, the charismatic Juan Samso, brings more than two decades of international hospitality experience with him, boasting effective methods in leadership and a strong business acumen with proven results operating international luxury hotels across the USA, Europe, Asia, and the Middle East.
The Spanish national's expansive career spans 23 years working for Marriott International for some of the leading brands in hospitality including the Ritz-Carlton, AC Hotels, St. Regis and now JW Marriott. His career soared in 2014 with his advancement to general manager overseeing the opening of the Ritz-Carlton Macau – which marked the beginning of his journey specializing in hotel openings, both as general manager and trainer, for an impressive total of 10 hotels to date.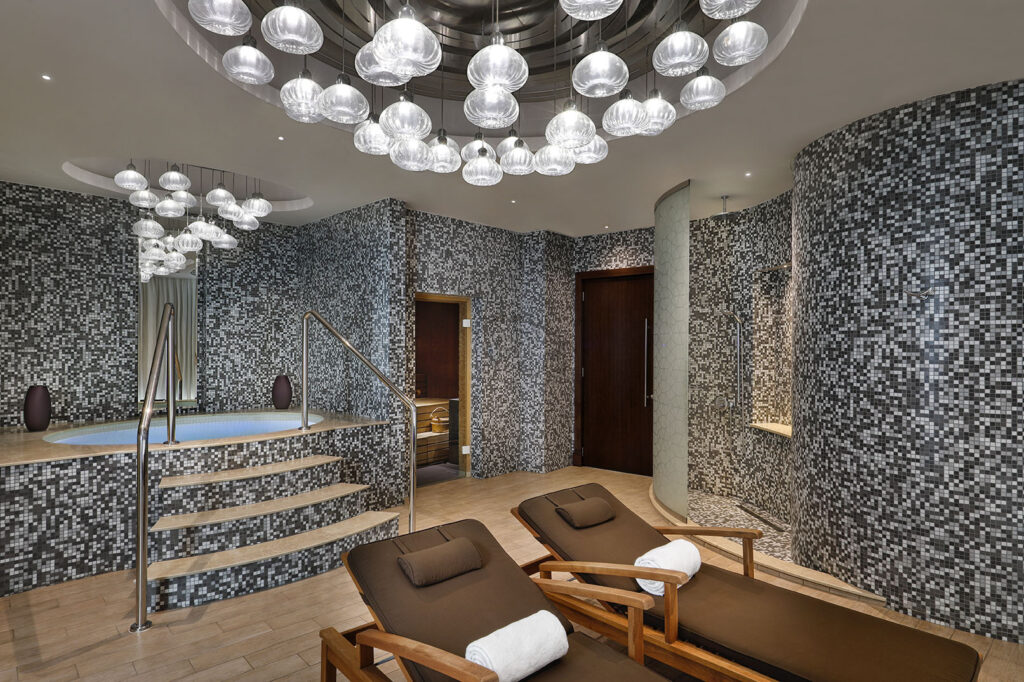 During his extensive tenure, Juan was a key factor leading his teams to win significant awards and prestigious accolades including several Michelin stars and Diamond Forbes, a reflection of his undeniable passion to quality and leadership. With his latest role at JW Marriott, he brings a genuine dedication to provide guests with meaningful experiences, inspired by the brand's principles of mindfulness.
Since being appointed General Manager for JW Marriott Hotel Riyadh, Juan has led his dynamic team to ensure the smooth transition and manage the re-branding of the hotel into a flagship JW Marriott hotel – marking the brand's highly anticipated debut in Saudi Arabia.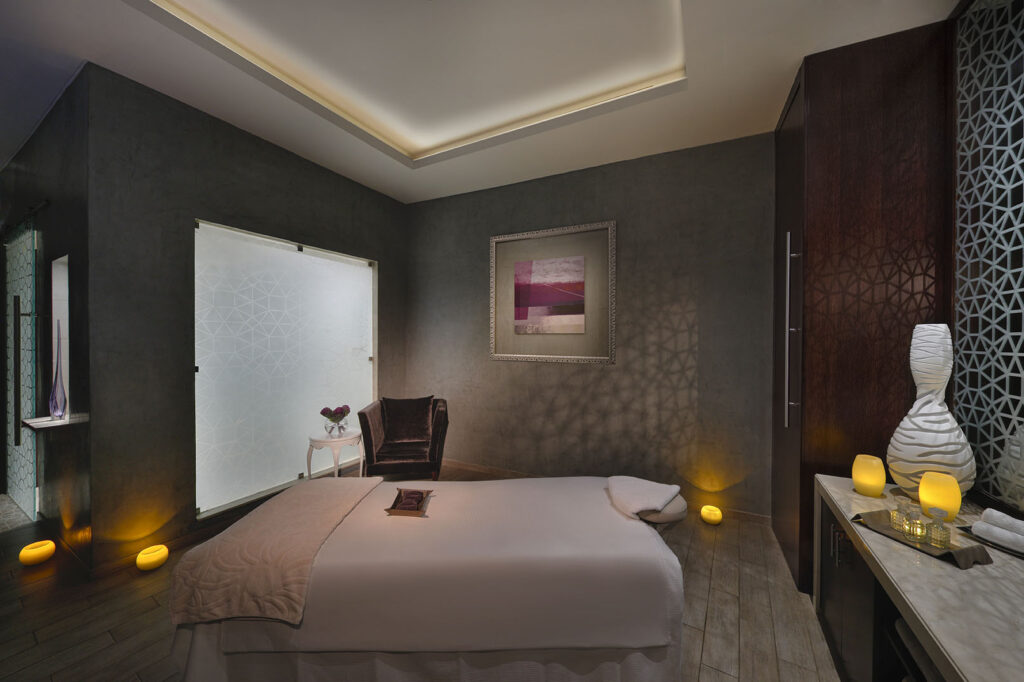 In his compelling new role, Juan has been mandated with the tasks of strengthening the brand's distinctiveness within the fast-evolving city while upholding its reputation for delivering warm and thoughtful experiences, positioning the hotel's culinary offerings (including 7 eclectic venues) into exciting new dining destinations and providing a welcome respite to travel-weary visitors, with the inclusion of secret spot locations and made-to-rest environments dotted around the property. On a personal note, to balance his demanding schedule and remain truly present in the moment, the committed family man, who is an avid runner, likes to start his day with intention and meditates every morning.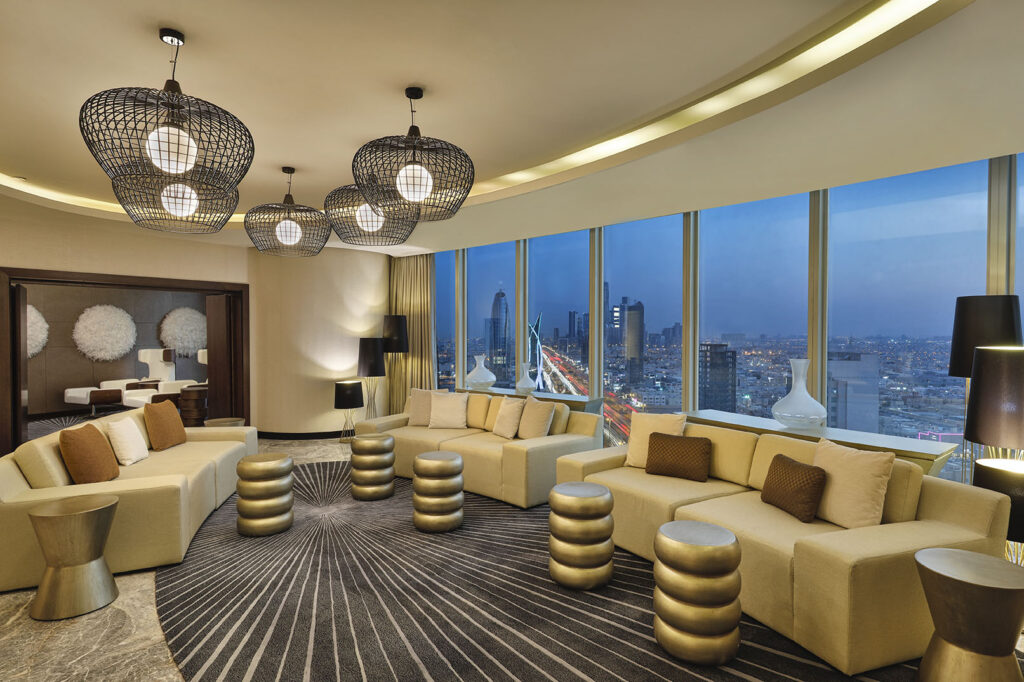 2020 and 2021 were challenging years for the hospitality industry. In your opinion, how will travel trends change in 2022?
The big lesson learned here is to acknowledge the change and take it as a chance to improve. Although a lot of travel restrictions are still very much present, the 'human touch' of the hospitality industry will never disappear. Guest experiences can change from basic to outstanding through genuine problem-solving and providing individual, personalized service. These challenging years definitely gave us more opportunities to strengthen our bond with our guests and be creative in how we can provide luxurious services with COVID-19 regulations in mind. I believe now, and it seems like it has been a very long time, travelers are more courageous, they are starting to explore the world once again and the trend is going upward. There is still some hesitation, but I have noticed an increase in leisure guests that are coming to Riyadh, and it is definitely a great sign.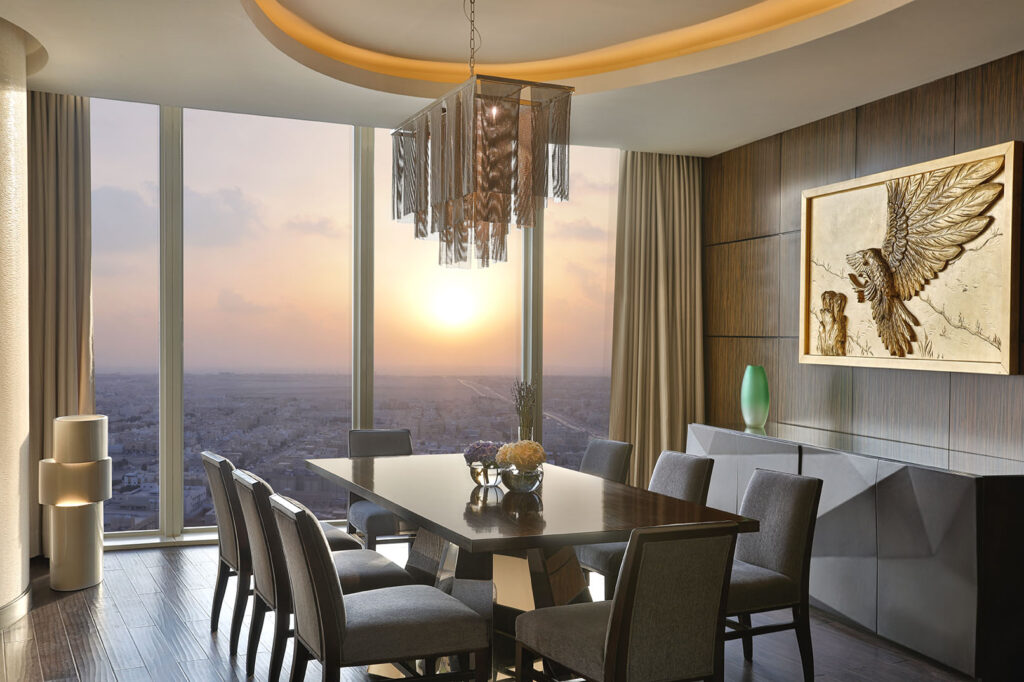 When do you foresee a complete recovery of the hospitality industry business?
There is no denying the impact that occurred in the industry due to the pandemic is something that will take many years to overcome. However, I am feeling very optimistic. The Kingdom of Saudi Arabia is in the process of implementing the Vision 2030 and the country is quickly becoming a unique destination to visit. I believe that, thanks to the huge efforts by the ministries and their activations, steady recovery is the natural outcome and I am very excited to see what is yet to come and be part of such an incredible development of the country.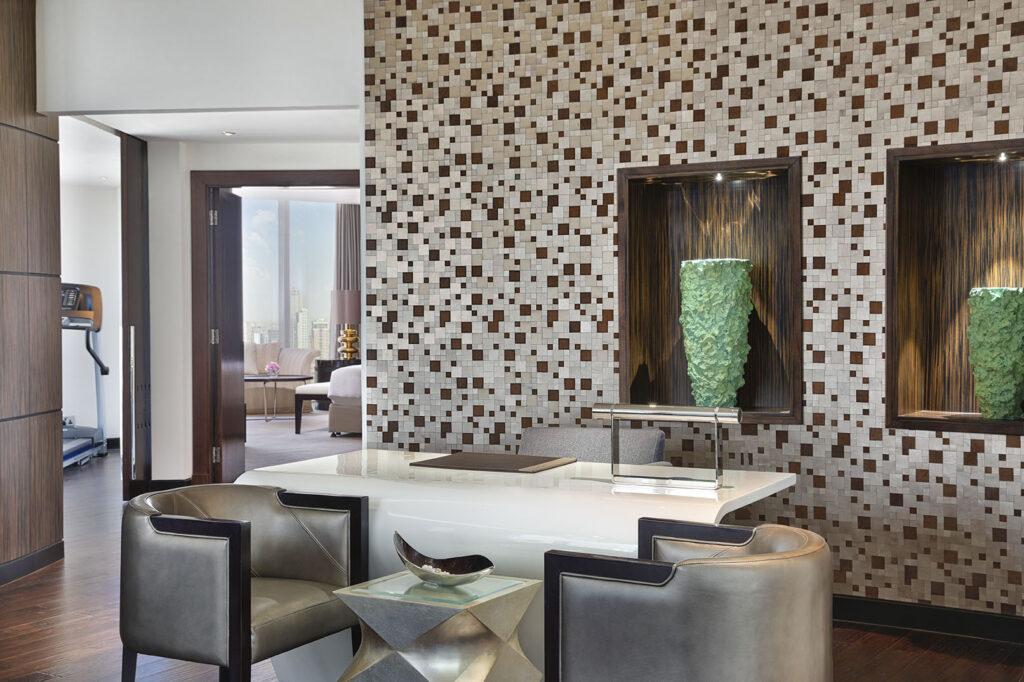 What is your advice to aspiring hoteliers during challenging times?
First of all, in my opinion, hospitality is one of the best industries one can work in, it is so unique and fascinating. We interact with guests from all over the world and I personally learn something new every day. My advice is, the industry is picking up and it will bounce back shortly. If you are creative, love working in a fast-paced environment and enjoy a challenge, this industry is perfect for you. There are so many opportunities in hospitality and hard work always pays off. Every General Manager of any hotel started somewhere – receptionist, waiter, or steward. Dream big and you will make it.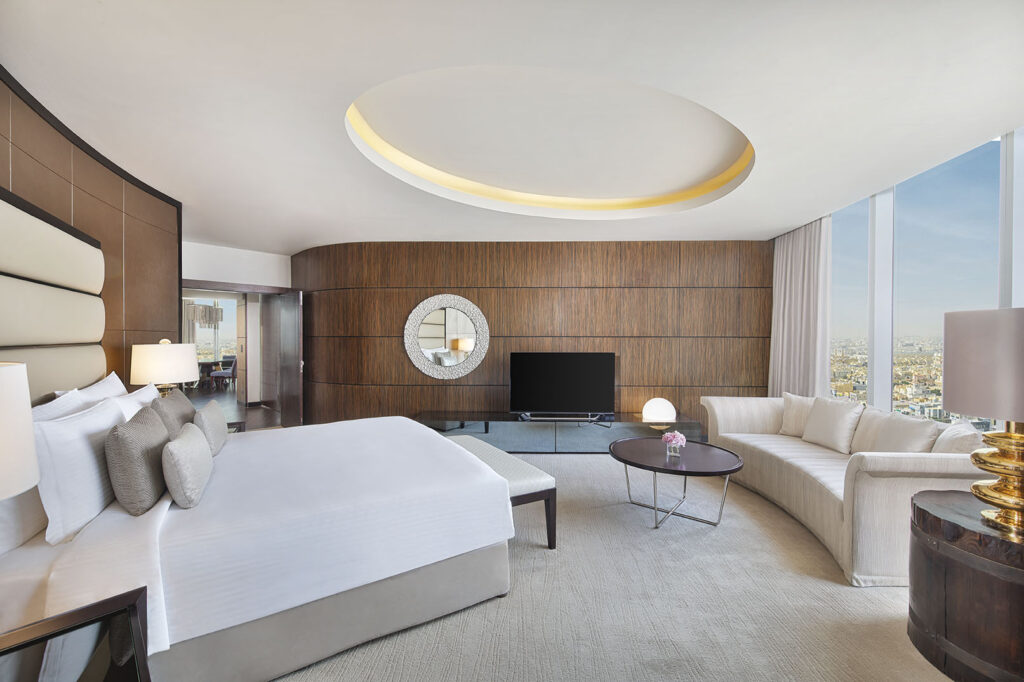 What makes JW Marriott Hotels stand out from other brands you've worked in?
The brand pillars of JW Marriott are: 'Be Mindful & Present' (living in the present, experiencing every moment to the fullest), 'Nourish The Soul' (enriching mind, body and spirit) and 'Come Together' (people coming together for the most meaningful moments). Personally, these brand pillars are very close to my heart as I try to be mindful about everything I do. We have hosted a number of mindfulness experts in the hotel where they talked about the importance of being present to my leadership team. I truly believe that by taking extra care and nourishing your mind, body and soul, everything else will fall into place.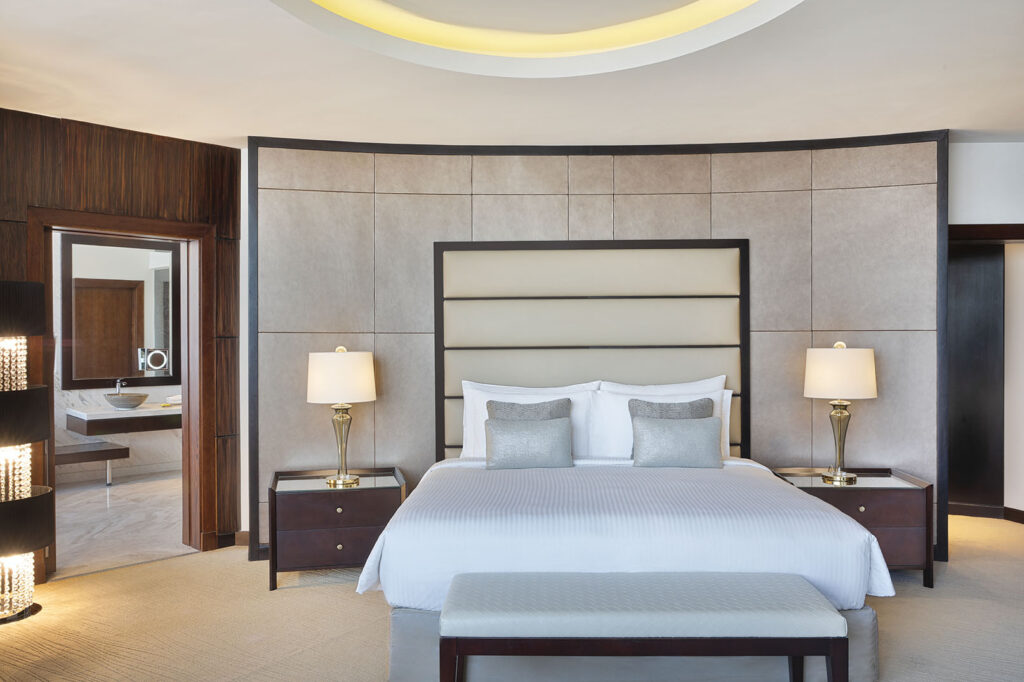 Was a career in hospitality something you always dreamt of?  
I actually wanted to study politics in university but didn't get the marks required to get in. Therefore, my father suggested that I go into hospitality as I had great interpersonal skills and liked dressing up. Not getting the marks to study politics was one of the best things that ever happened to me. When you think about it, it is rather funny how things work out sometimes, when I thought my whole world was "over" and yet I found something that I am destined to do. Very often what you originally had in mind is different to what is happening in reality and that's why it is important to have an open mind, embrace change and have a positive attitude.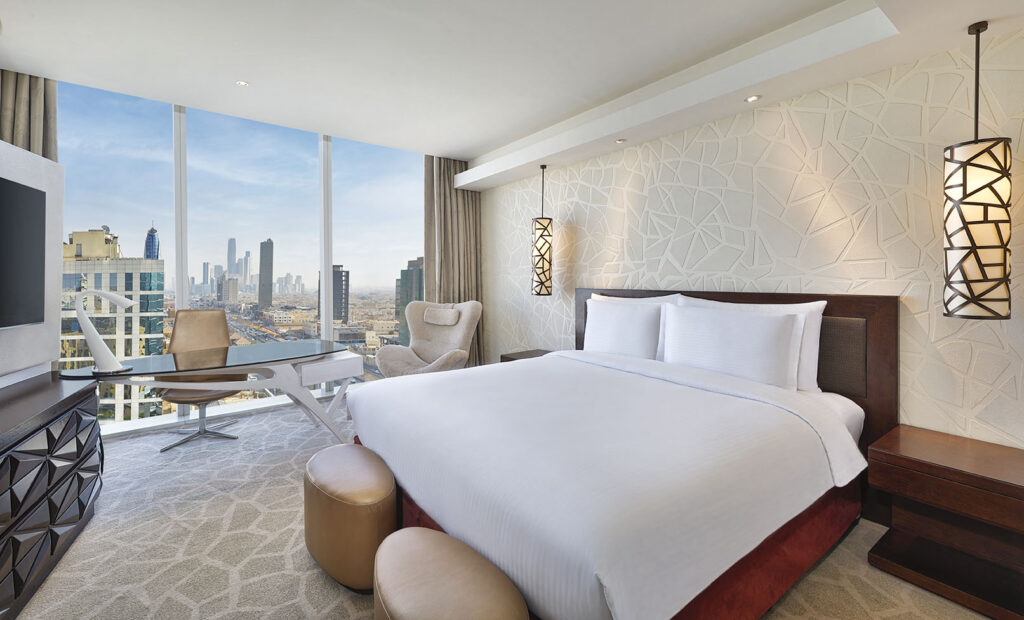 What would you be if not a hotelier? 
History teacher. Both of my parents are academics, and I grew up in a household with a lot of books. History books provide you with thousands of years of collective wisdom and experience to learn from. Do I always have the time to read them? That is another question.
Which cities are your favourites for: 1) food 2) history 3) fashion?
Food: Tokyo – Since Tokyo started out as a small fishing village, the variety of seafood dishes there is incredible. I personally like trying their street food as there is always something new and intriguing to try and the markets where you can find fresh produce are always fascinating to discover.
History: Paris – Paris was originally nicknamed the "City of Light" as it was considered a center of education and concepts during the Age of Enlightenment. In this city you can find art and history in every corner and my sons and I really enjoy exploring it.
Fashion: Milan. Via Monte Napoleone is one of the oldest streets in Milan and right now it houses one of the most expensive and prestigious brands from all over the world. This street is a great place to take a stroll and breathe in the beauty of the city, and of course shop the latest collections from renowned designers.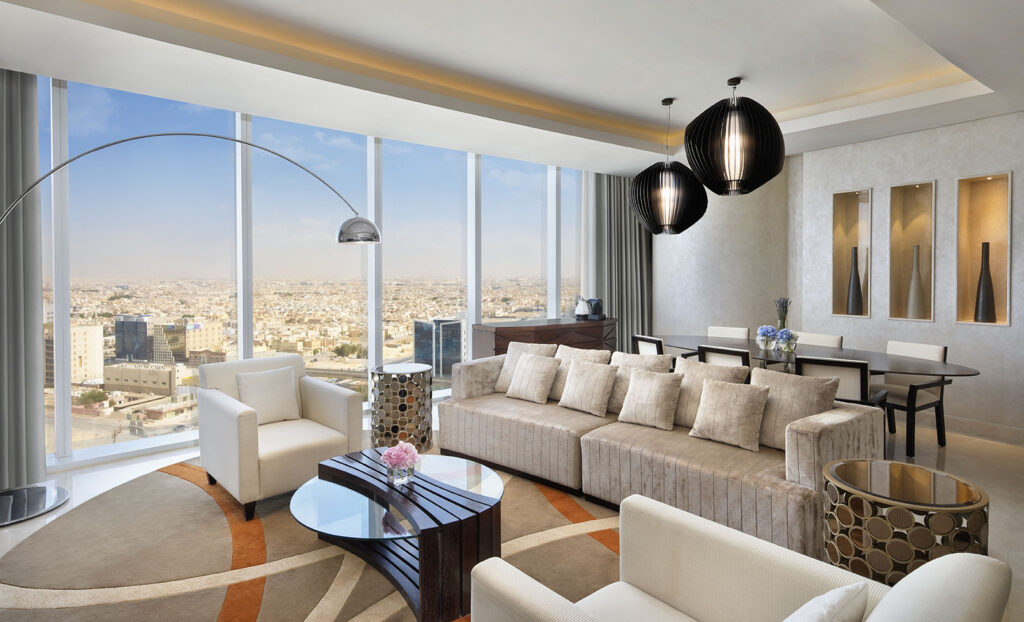 You have worked in several cities, which is your favourite city for work and play?
Hong Kong.
When are you happiest? 
I run every morning followed by a meditation practice, it has become part of my routine and I have been doing it for many years. It definitely brings me a lot of joy and peace however my favourite part of the day is what happens after the work out. I love spending time with my family; therefore, breakfast time is the happiest part of my day. My little daughter, Norah, always makes me smile before I leave for work.
At work, which is your most challenging activity?
There is that consistent challenge where as a General Manager we always need to exceed the results, there is that continuous pressure of generating more revenue, more guest smiles, more Marriott Bonvoy members, more restaurant covers and so forth. However, personally, I do enjoy that rush and continuous challenge, there is a saying among us hoteliers that you need to have a certain personality to be good at this job because it is definitely not easy.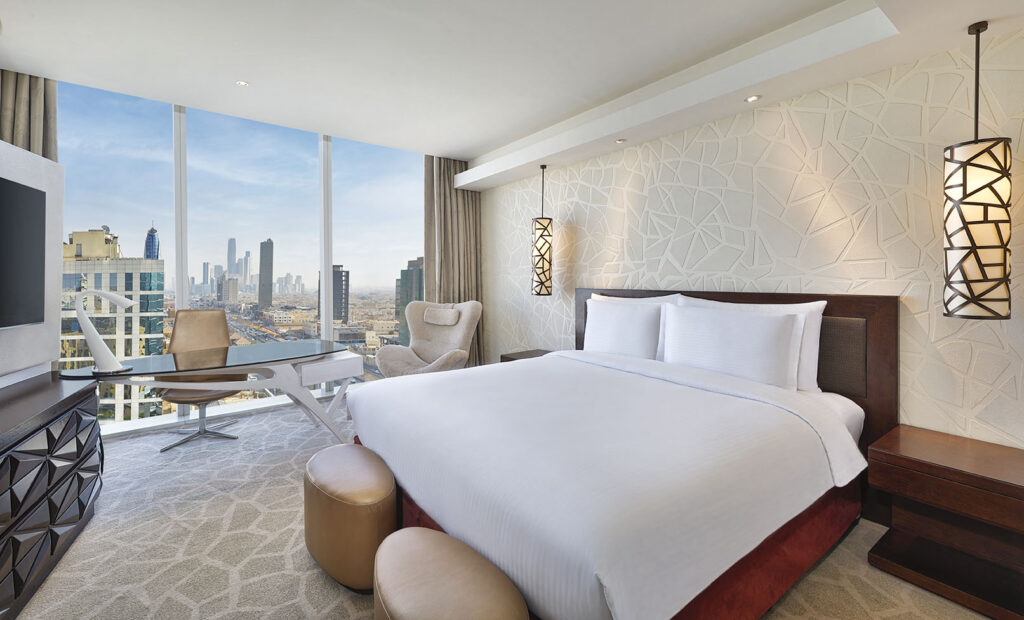 Building the right team is crucial for a property's success. What are the key skills you look for when hiring new employees?
The most important thing in any employee is the captivating energy and spirit, that unique hospitality gene. The skills can be taught but the attitude is that one thing that can elevate the guest experience and make their stay memorable. I have a fantastic team over here in the soon-to-be JW Marriott Hotel Riyadh and I look forward to opening this iconic property in just a couple of weeks.
Which is the best piece of advice you have ever received? 
Be frank and clear in your communication and expectations, your team will respect you for that.