Christian Baudat is the Director of Operations, Japan and South Korea, Oakwood. An experienced hospitality professional with over 35 years of experience, Christian Baudat has over his career, been at the helm of several hotel companies. In his current role as Director of Operations, Japan and South Korea, Oakwood, he oversees 16 properties whilst taking on a dual role as the General Manager of Oakwood Suites Yokohama. Since 2020, he has led his team in the opening of three properties in Yokohama, Kyoto and Tokyo over his tenure, all of which have performed successfully in their respective competitor sets despite the recent pandemic.
Prior to his appointment with Oakwood, Christian was Area Vice President at Rotana, a UAE-based hotel company, where he was responsible for the performance of over 20 properties in destinations such as Abu Dhabi, Oman and Morocco. Christian's hospitality career first started with Hilton Tokyo, where he took up a management trainee position in Food & Beverage. His passion for hospitality developed at a young age and since then, his natural leadership and capability saw him progress across various positions in Japan and Singapore, before he took up his first role as General Manager at the Hilton Otaru (Hokkaido – Japan). Following further General Manager positions in Nagoya, Tokyo rebranded two hotels, the Hilton Fukuoka Sea Hawk, one of the group's largest properties then and later the Hilton Tokyo Oidaba.
A Swiss national, Christian graduated from the Ecole Hôtelière Lausanne. He enjoys spending time with his family and in his free time, pursues his passion for cars.
2020 and 2021 were challenging years for the hospitality industry. In your opinion, how will travel trends change in 2022?
2022 is a year of recovery but the pace of recovery differs across various regions without a homogeneous policy on travel restrictions and public health protocols. At Oakwood, we have observed relocations regaining traction and this is benefiting our core business positively. Being the pioneer of serviced apartments with 60 years of legacy, our efforts to elevate Oakwood's profile domestically have paid off and we will continue to provide attractive offers to residents, apart from relying on international demand. In my opinion, domestic travel is expected to remain a key feeder market for now and Oakwood is perfectly positioned to cater to this demand.
Oakwood speaks to the evolving guest preference to maintain individual lifestyles during their travels. In recent years, travelers have recognized the flexibility of serviced apartments in meeting their individual lifestyle preferences without compromising on hospitality excellence. Unlike traditional hotels, serviced apartments are designed for residential lifestyle providing the luxury of bigger living spaces, well-appointed kitchens and amenities, as well as comfortable and generous workspaces that are hardly seen in typical hotels. With 'bleisure' and the trend of remote work here to stay, the offerings of serviced apartments play into the requirements of a work environment with the comfort and ease of home.
In the new era of travel, the safest accommodations are the ones with the fewest touch points – and serviced apartments provide exactly what is required in a personal, self-contained sanctuary.
Further, the digital transformation of corporate culture was already in progress before the pandemic hit us last year. With increased reliance on smart technology, traditional office environment and regimented working spaces are no longer relevant for digital nomads. This adoption of new technology, automation and robotics will result in changes for guests and hospitality workforce. It is a reality now that remote working arrangement is here to stay, albeit in a more flexible manner. In the post-pandemic era, remote work and virtual events will continue to be an integral part of corporate life. More travelers will expect to see "Work & Live" packages for their stay experiences. The hospitality industry is at the cusp of change now and we are fortunate to be seizing the opportunity to re-imagine stay experiences for the future.
When do you foresee a complete recovery of the hospitality industry business?
The pace of recovery will differ from one country to the next. Some places, like the emirate of Dubai in the UAE, have registered an all time high RevPar results in the last months, whilst others are still struggling to cope with the pandemic and remain closed to both outbound and inbound visitors. Some countries, such as Japan, benefit from a very strong domestic market yet at the same time, there is a growing supply of rooms with many new hotels under development.
After two years, Japan is finally reopening its borders to welcome tourists from June. Tour groups comprising international travelers will be allowed to enter the country starting from June 10, and the number of arrivals permitted per day has been increased from 10,000 to 20,000. While some limitations remain, this paves the way for a full resumption of inbound tourism.
Last October, we announced the opening of Oakwood Hotel Oike Kyoto, reinforcing our commitment to double Oakwood's global portfolio of managed properties by 2025. The brand's 12th property in Japan also marks our debut in the former Japanese capital, which is home to 17 UNESCO World Heritage sites as well as thousands of temples, shrines and beautiful gardens. Being one of the few international serviced apartments brands in the fabled ancient city, Oakwood Hotel Oike Kyoto showcases a total of 120 thoughtfully designed rooms and studio apartments with fully-equipped kitchens and laundry facilities in the charming heart of the historic and cultural district. As a general observation, I personally expect business volumes in Japan to come closer to pre-covid levels in Q4 of 2022, paving the way for a stronger recovery in 2023.
What is your advice to aspiring hoteliers during challenging times?
This is for everyone during these challenging times, not just aspiring hoteliers: focus on what matters most at the core of your business. Keep things simple, relevant and focused. There is no need to 'over-engineer' your services and products if your core clientele does not require it. My message to the new talents:  learn, learn and learn from your guests or clients (both internal and external) and remain focused on what really matters.
What makes Oakwood stand out from other brands you've worked in?
Oakwood's business model and strong brand equity has made it possible for our portfolio to perform better than many full service hotels during the pandemic. With extended stay demand at the core of our business, supplemented by transient short stays, this contributed to a stable business level over the past two years.
With the ability to achieve a well-balanced mix of long and short stays, owners and developers have come to appreciate our business model and recognize our ability to limit volatility in occupancy across the typical cycles of peaks and troughs in a hospitality asset. This is particularly evident in the current situation, where we saw the unprecedented closure of thousands of hotels around the world. In contrast across the extended stay sector, majority of Oakwood's properties have not only remained operational, but have also reported a growth.
At Oakwood, continuous service innovation is a foundation of our success. Long before the pandemic, we recognized the need to create a safe personal sanctuary for our guests that is reflective of their residential lifestyle and individual preferences.
Despite the pandemic in June 2021, we announced the launch of Oakwood Premier's hallmark service the Oakwood Premier Mobile Bar experience. The launch of this disruptive innovation sets a new benchmark for bespoke guest experiences by redefining the traditional hotel club lounge concept. Oakwood Premier Mobile Bar delivers free-flowing evening cocktails and canapés personally to guests in their private sanctuary so that guests do not have to make the journey to designated club lounges.
Was a career in hospitality something you always dreamt of?
I have always enjoyed dining out and travelling with my family. I became attracted to the hotel industry when I was 15 years old and found out that one of the most famous hotel management school, Ecole Hoteliere Lausanne (EHL) was just 20 minutes away from my hometown. A family friend had just graduated and after visiting the school, I registered. At that time, it was necessary to register at least three to four years in advance, so I registered when I was 16, and after three years of high school and one year of military service, I was enrolled at EHL. I never regretted it.
What would you be if not a hotelier?
Actually, I do not know how to answer this question because there was simply no other career I was contemplating. After more than 35 years, I have come to realize that working in this industry allows you to work in so many different fields. From the culinary arts to asset management and many other fields in between. A hotel career is very diverse and never boring.
Which cities are your favourites for: 1) food 2) history 3) fashion
Simple: Tokyo – Tokyo and Tokyo, where I live now
But of course, I am always keeping home (Orbe – a small town in Switzerland, not too far from Lausanne) in my heart for comfort food (my mother's) and history (my family's).
You have worked in several cities, which is your favourite city for work and play?
I have indeed had the chance to work in many cities/countries. My favourite city would always be the one that I am currently located. I have worked from the northern parts of Japan to the southern island of Kyushu, as well as in Switzerland, Hong Kong, Singapore and the United Arab Emirates, with most part of my career based in Asia. That said, I certainly enjoyed my time in the UAE. I loved meeting people from so many cultures and was able to enjoy my passion for fast cars. I think if you are open-minded, you will find that every city that you work in has many facets to offer and options at play.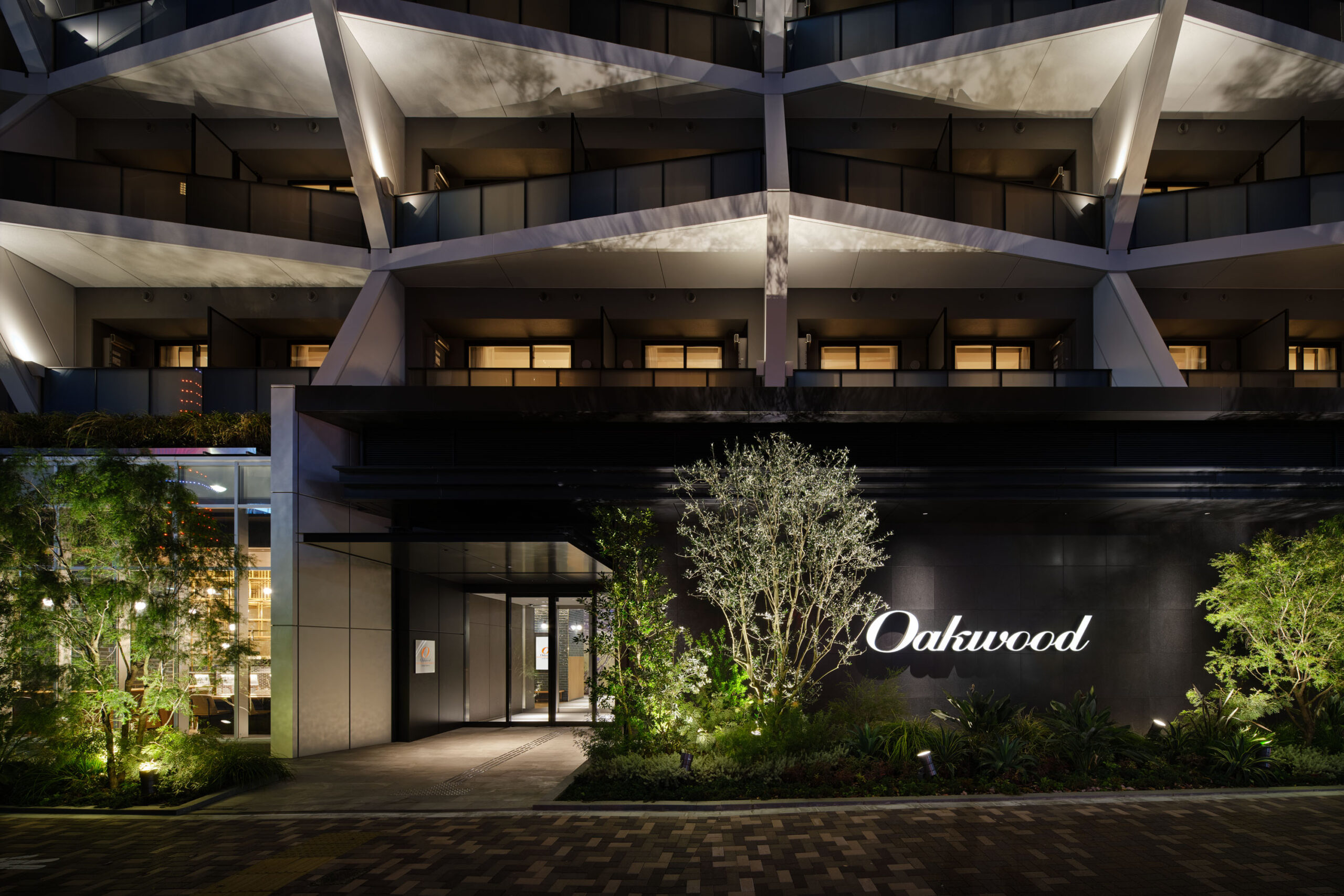 When are you happiest?
I am happiest when I enjoy a good work-life balance: the ability to look after guests, associates, owners and of course my family. This is further enhanced when there is a true sense of achievement in what I undertake.
At work, which is your most challenging activity?
Probably the most challenging part of work is to have all stakeholders aligned to meet and exceed common objectives. We can only succeed as a team and having 14 properties in Japan and two in South Korea under my care can make alignment of these goals rather challenging at times.
Building the right team is crucial for a property's success. What are the key skills you look for when hiring new employees?
My team is important to me. Communication skills, and not just language, are key to being a good team player. We welcome associates who have a positive mindset, passion, great inter-personal skills and willingness to learn. Skills can be taught but not attitude. It is not necessary to have long experiences in start in our industry, but the right attitude is crucial.
At Oakwood, our associates are the key to sustained hospitality excellence and continued success. We strive to unlock our associates' full potential, enabling them to flourish in their role. With Oakwood's continued expansion strategy, career opportunities lay abound for our associates to grow professionally or expand their horizons.
Which is the best piece of advice you have ever received?
As a leader, it is always better to take a decision, even if it may be wrong, than to take no decision at all.