Professor Atul Gokhale is the Director of Symbiosis School of Culinary Arts under the Symbiosis International University, Pune. He is an accomplished hospitality education specialist with 34 years of experience in India and abroad in the field of teaching, administration, and hospitality industry. Currently, he heads the Symbiosis School of Culinary Arts at Symbiosis International University, Pune India since inception in 2016. Prior to this he has been heading hospitality schools in India and abroad for the last 20 years. He started his career as a Chef with ITDC (The Ashok Group) Delhi. He specializes in Italian and Indian cuisine. He is currently pursuing his Doctoral study with Symbiosis University. He is a Hotel Management graduate from IHM Bhubaneswar-1988 and has completed his executive MBA in management. Atul is also a member of the Education Certification Advisory Council (ECAC) of the American Hotel and Lodging Educational Institute (AHLEI), Orlando, USA and also a master trainer for Certified Hospitality Educator (CHE) programme.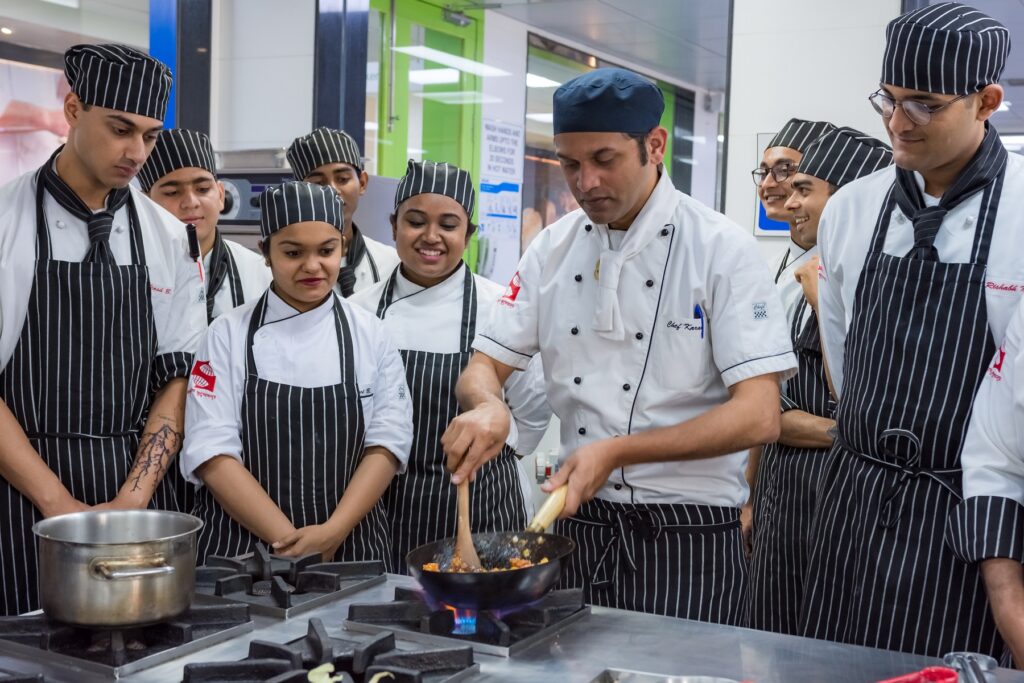 He was a part of the core team which designed the NSQF for Hospitality Industry in Bahrain. He presented a paper on 'localization of workforce in Hotel and Tourism Industry in Saudi Arabia' at the GCC Nationalization Summit in 2011 held at Dubai. He has done research work in the areas of Vedic and Regional Indian Cuisine, Food History, Recipe Research, Food Flavors and Textures Development. He is a Member (MIH) of Institute of Hospitality (IoH, UK) since July 2005 and Member Faculty of American Hotel and Lodging Educational Institute, Orlando, USA, since 2006.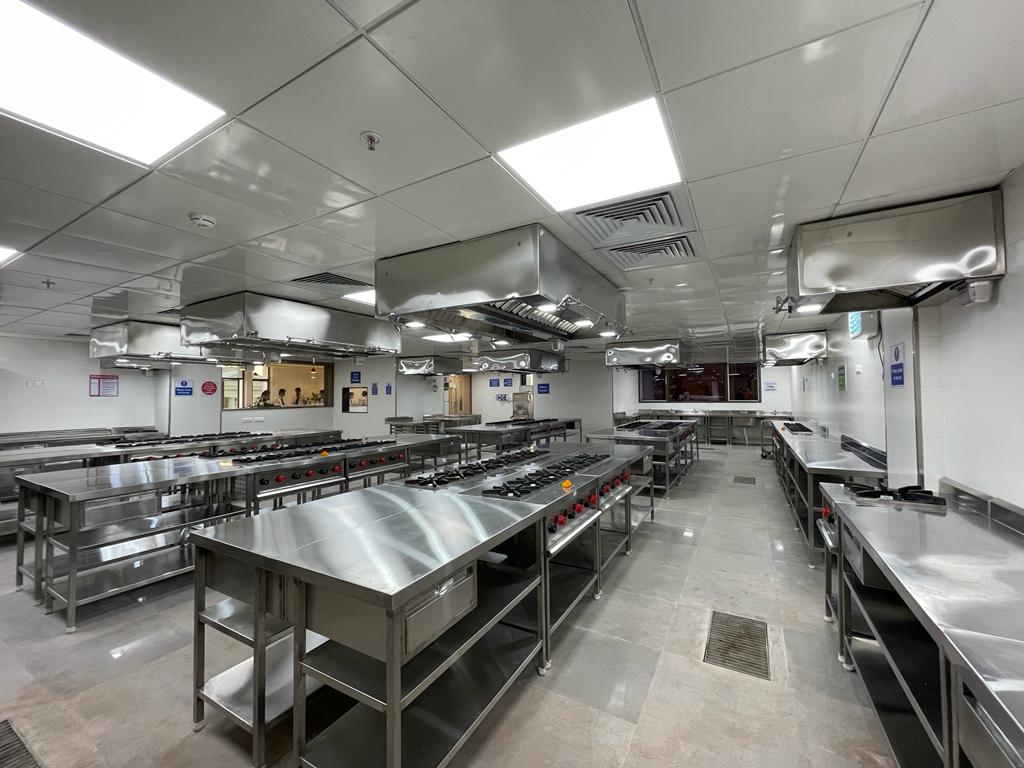 How has the education landscape changed in recent times and what are the current industry requirements?
The pandemic has drastically altered the approach towards education especially the higher education scenario the world over. Online, virtual, self-paced learning is becoming more acceptable and both aspiring students as well as education institutes are adapting to the new methods of teaching learning. In case of skill based education especially in hospitality and culinary education newer ways like using simulation as a learning method to obtain knowledge and skills are being introduced to deliver superior quality education. However, it will still need to get back to classroom and lab based in person learning methods a blended approach is the correct way forward.
The industry has adopted to the new post Covid-19 Pandemic requirements that are emerging every day and now it expects the new entrants (students) to be equipped with these new  skills and knowledge. This puts the onus on educational institutes to impart the training.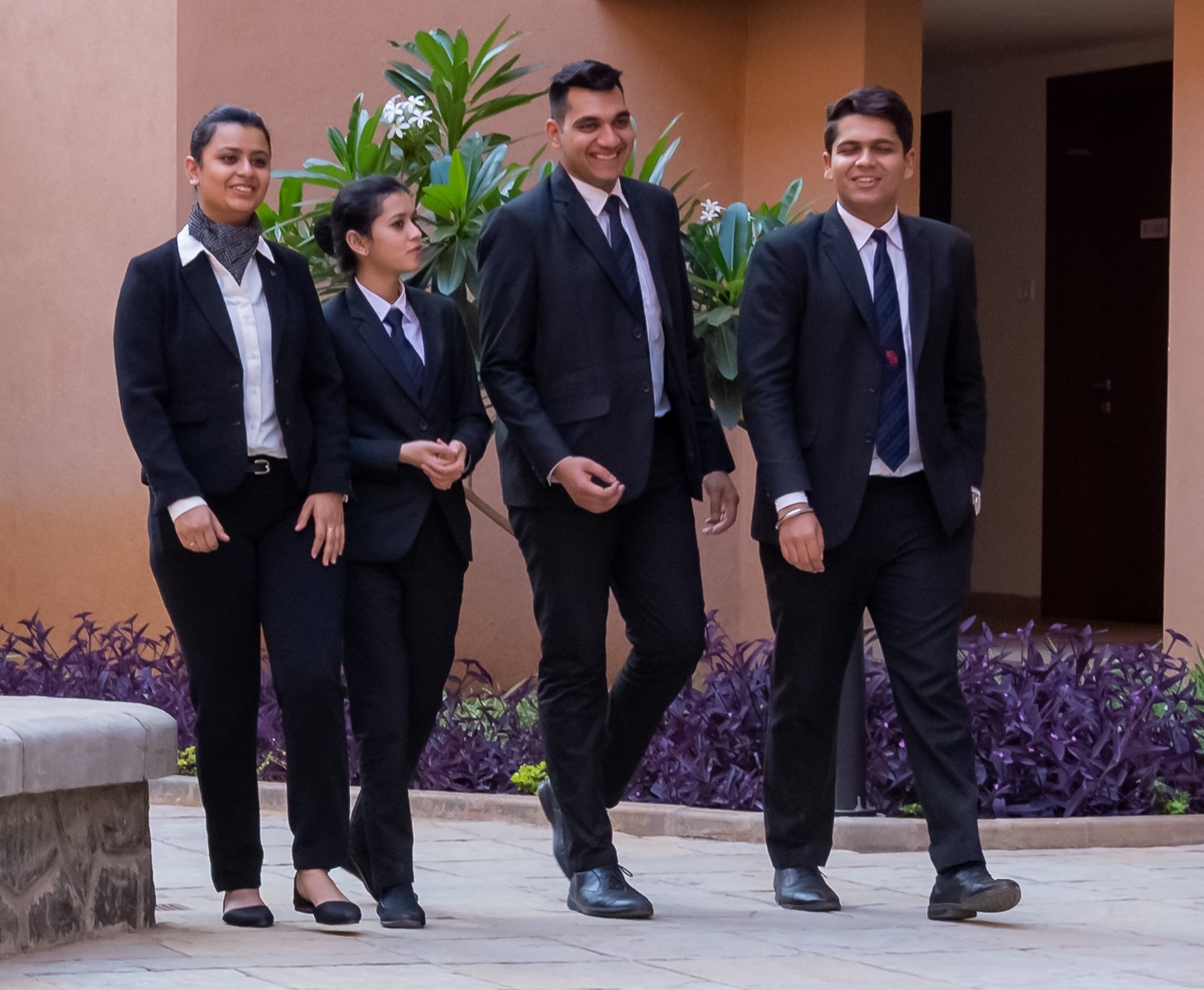 What is your advice to aspiring hoteliers during these challenging times
The restrictions put in by governments across the world left the tourism and hospitality industry struggling for a long duration. However, hotel and hospitality industry has always been a very resilient industry and it has risen from various challenges in past. Even this time it is coming back to normal quickly and adopting newer approaches to attract customers and maintain business. But it is going to take some time till international business travel and tourism resumes.
My point to all aspiring youngsters is to look at the positive aspect of keeping faith in the industry which takes care of its skilled workforce. Youngsters can use this phase to skill themselves in the relevant tangible and intangible skills like culinary and interpersonal skills which are key for success in the service industry and as the correct job opportunities arise, grab them.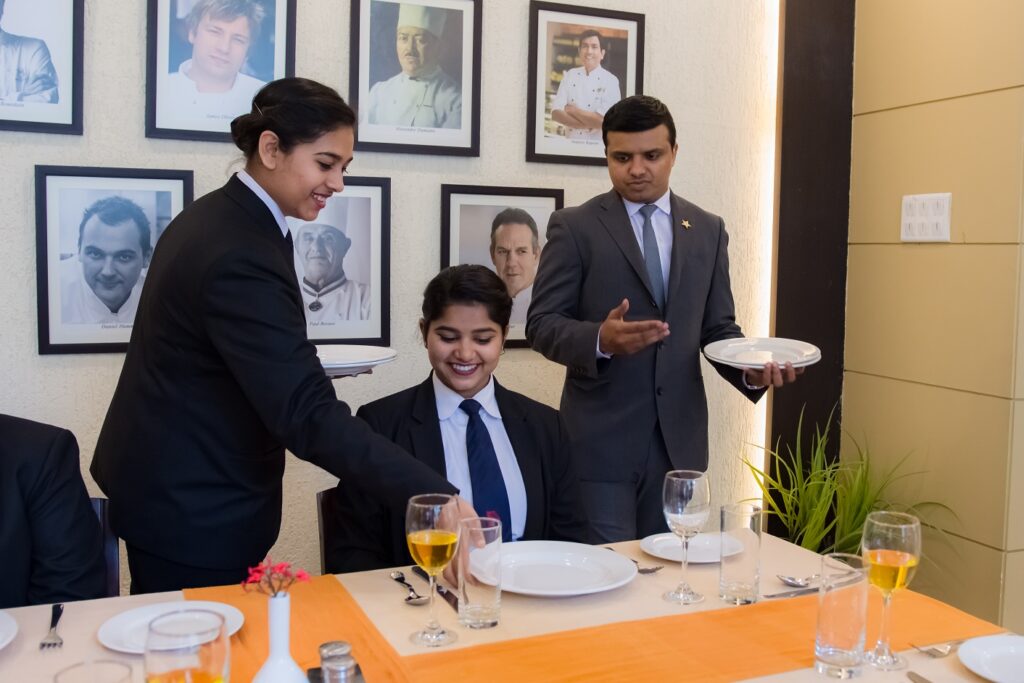 What makes Symbiosis Institute of Culinary Arts stand out from other hospitality institutes in India and abroad?
Symbiosis School of Culinary Arts (SSCA) is a very unique institution with a legacy of 50 golden glorious years of Symbiosis education. SSCA is a pioneer culinary school in the country dedicated to culinary specializations. With its state-of-the-art purpose-built campus, SSCA campus is spread over two acres of land with 1 lac sq. ft. building replete with training labs, classrooms, an amphitheater, multi- purpose hall, state-of-the-art Studio Kitchen for professional programmes.
All our kitchen and hospitality training labs are highly sophisticated each dedicated to specific learning. The labs are equipped with modern and latest equipment for practical learning. A dedicated faculty and student managed organic farm, where the students grow seasonal and regional herbs, spices and vegetables round the year. A modern Urban Landscape with hydroponics, microgreens, edible flowers and vertical grow systems.
Thinking ahead and flexibility to add the trends and needs of the industry to the curriculum sets us apart. This makes our students stand out in the industry both at internship and job level.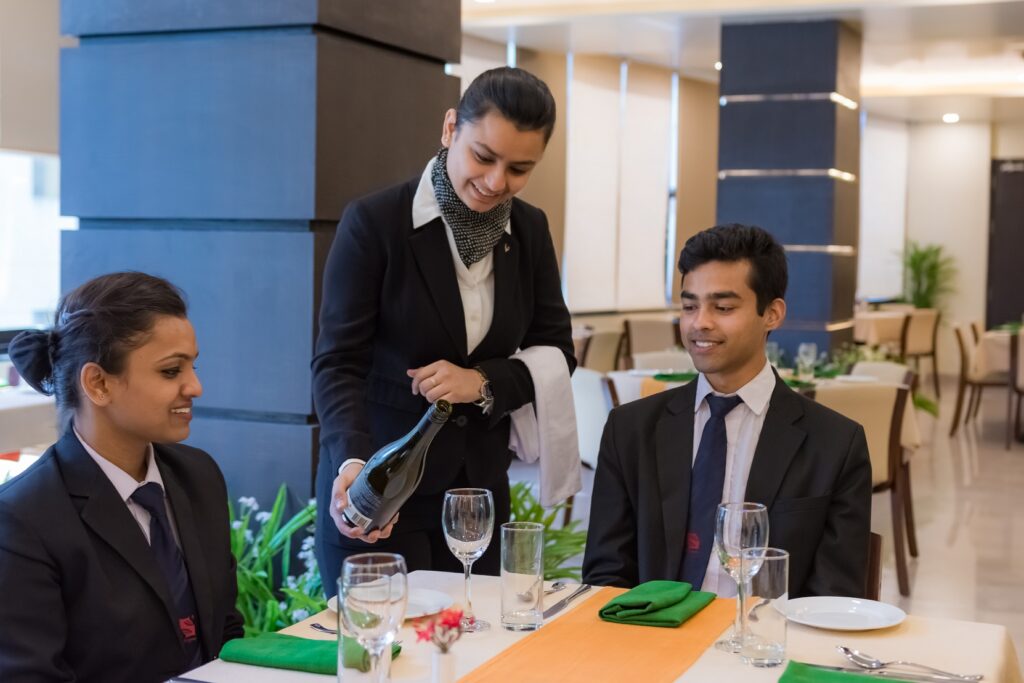 Was a career in hospitality/education something you always dreamt of?
Not necessarily, but in a family of all three brother siblings, someone had to help mom in her routine. I think I had the interest to observe her cook and serve. This led to trying something in the kitchen when needed and hence led to me joining a hotel management course and from there the interest in cooking and exploring food started. I joined IHM Bhubaneshwar for a three year degree and on completion joined ITDC Ashok Hotels in Delhi as a Kitchen Management Trainee.
From there onwards being a chef, a food consultant, restaurant entrepreneur and then finally an educationist now is how i would describe my professional journey.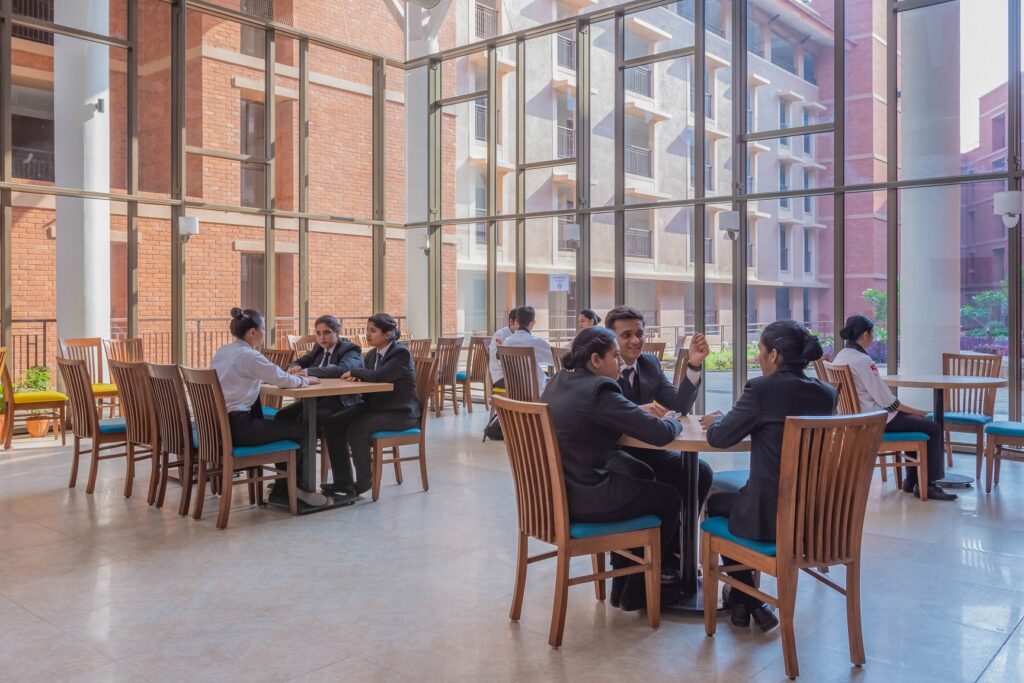 What would you be, if not an educationist/hotelier?
Career options in the times I was a young 12th class student were limited to either choosing from top end professional studies like Engineering or Medical or else go in for traditional B.Sc./ B.A. /B.Com. Initially I had thought to go in for medical entrance and study medicine. If not a Chef I would have been a doctor of medicine. But fate had other plans….
How is your curriculum different from other hospitality/culinary institutes?
We offer distinctive Degrees and Diplomas as well as professional certification programmes in the field of Culinary Arts and Hospitality and Culinary Management. The programmes are designed for hands-on learning and training along with high level of experiential learning components. The main focus of the curriculum is learning global and regional Indian cuisines. It also covers modern trends and has specialization options in areas like food photography, food journalism, food entrepreneurship, etc.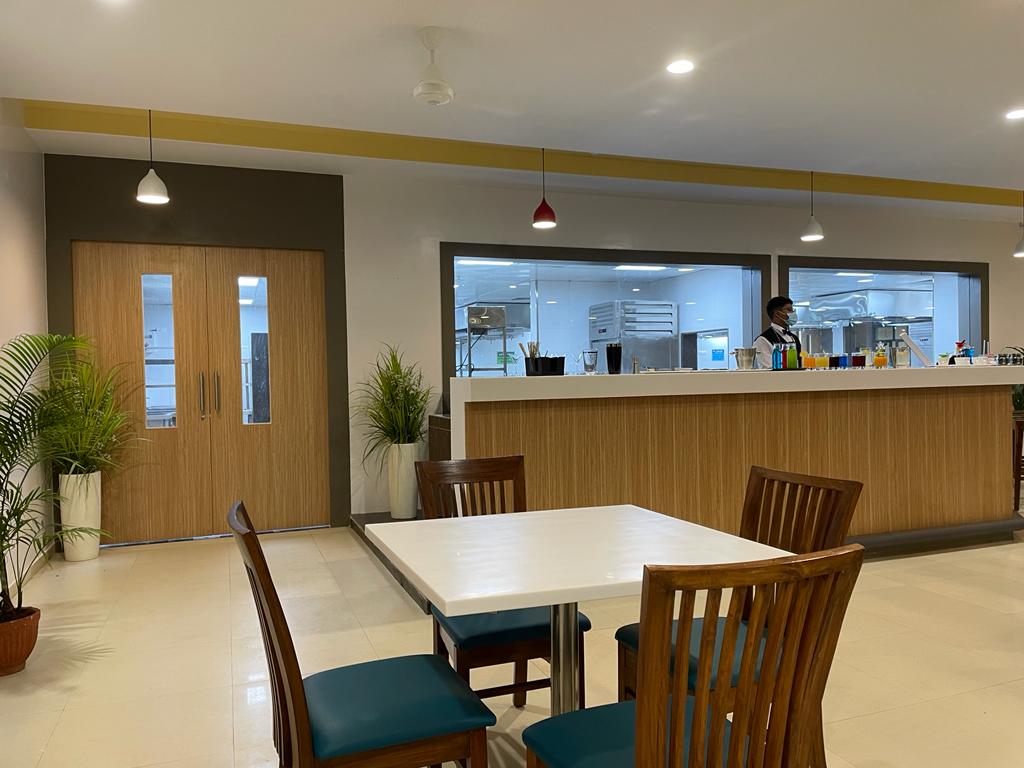 The curriculum is designed for a structured learning and trains the students in a step by step manner. This helps them develop the skills and knowledge as required for jobs in the culinary and hospitality industry. Even the internships and dissertations have been designed for an optimum level of learning in a structured manner within the industry.
The pedagogy is more oriented towards a Master- Apprenticeship model, where the chefs being masters in their craft, are the guiding light for students to learn the skills. The faculty make students experiment, learn and at the same time become creative and explore the field of culinary and hospitality. The degree and diploma courses also have one-of-its kind entrepreneurial dissertations built in the syllabus.
Students graduate with industry readiness skills with professional certification like the ISO: 22000 HACCP, etc.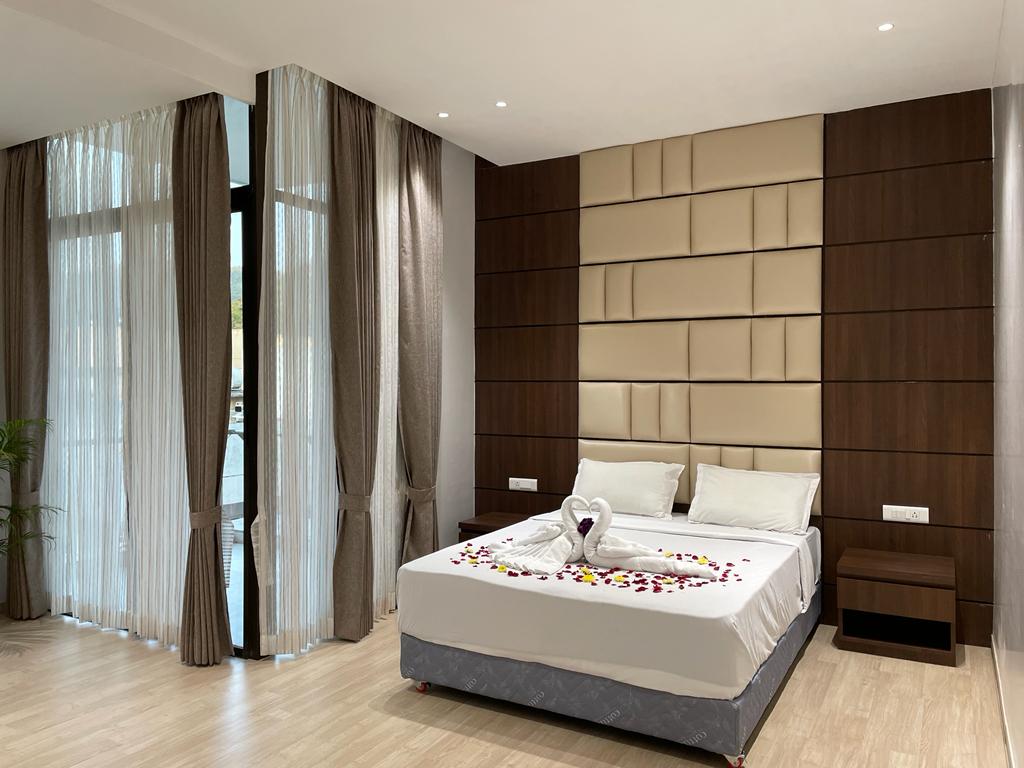 What is the future of the hospitality/culinary industry and what are the emerging trends?
The pandemic and ensuing economic downturn and chaos caused immense slump in demand and has significantly impacted the hospitality and culinary industry throughout 2020, 2021 and some part of 2022 across the globe. The effects will be felt for another year before it sees a complete recovery. But going by the recent trends as on date, the industry, as it does usually, is going north. The fissures are encouraging and reflect consumer confidence to use the service both for business and leisure.
Businesses are realizing the power of personal touch and connect. Consumer in the coming days and years will more rely on personal relationships and connect with hospitality brands and food outlets that gives him/her the confidence to come back again!
Consumers will look for technology, hygiene and unique brand experiences and this is what will drive most of the hospitality and food organisations.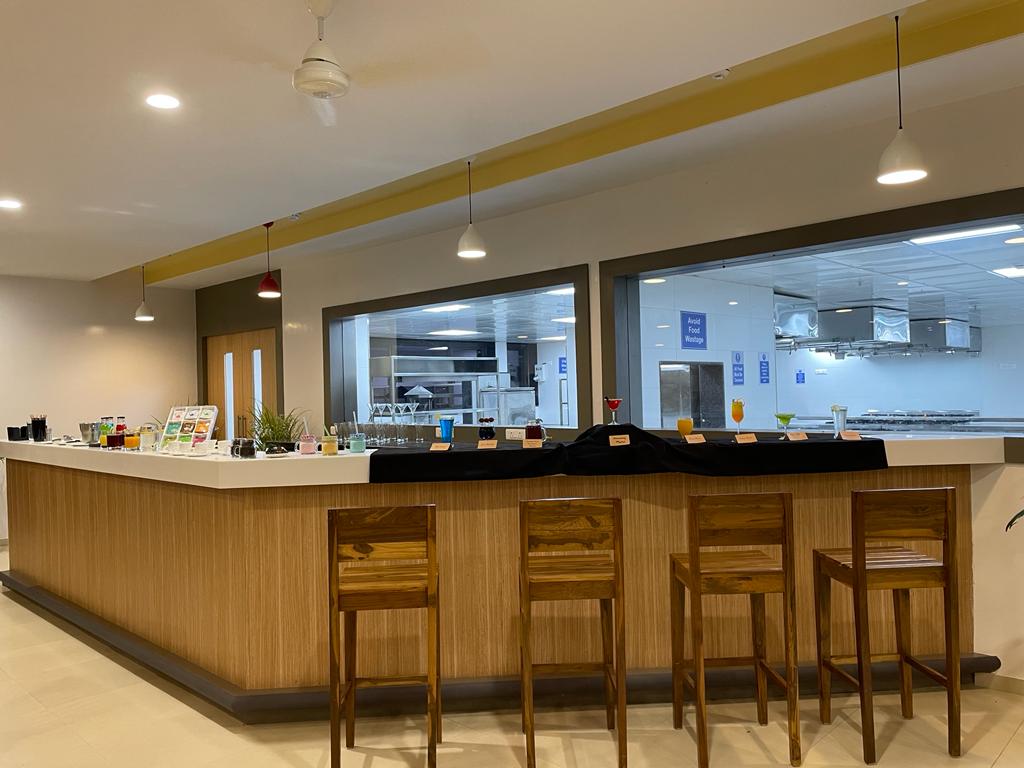 What are your future plans for the college?
Our college will focus on improving the quality of culinary and hospitality formal learning process and is aiming to be among the top 2-3 culinary education institutes across the globe.
We will commence the masters programme in culinary science with varied specialization aimed at developing manpower for the food processing, food tech and food sustainability.
We plan to closely work with the food and hospitality industry to develop more relevant and specialization short term and long duration courses.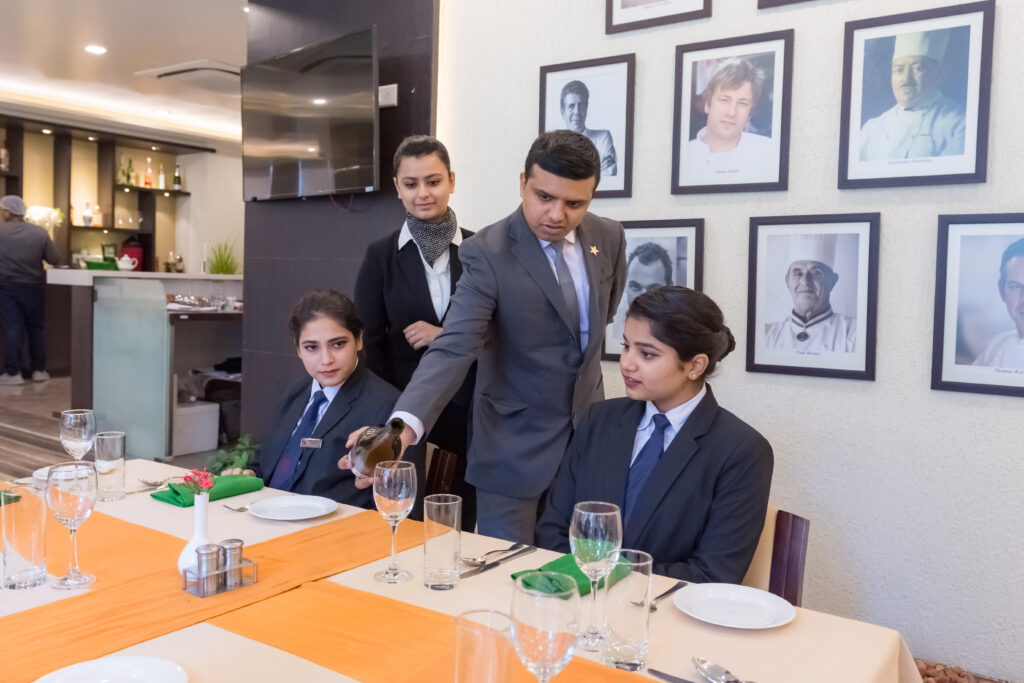 What changes do you feel should be incorporated in the pedagogues?
Traditionally hotel management education has always focused on developing skills specific to the hotel industry. However, many service industry sectors have been regularly hiring hotel management graduates as they have the necessary and requisite soft skills and personality traits that match job requirement of the allied services sectors. Hotel Management institutes have been the feeder for these industries for many years.
Now, there is an immediate need to upgrade the pedagogies and curriculum of the HM colleges and the universities in line with needs of the larger service industry segments. This would also mean changing the nomenclatures of the courses and colleges. It should necessarily include the pedagogies to teach the 21st century skill sets that are very necessary for a young graduate to make a career.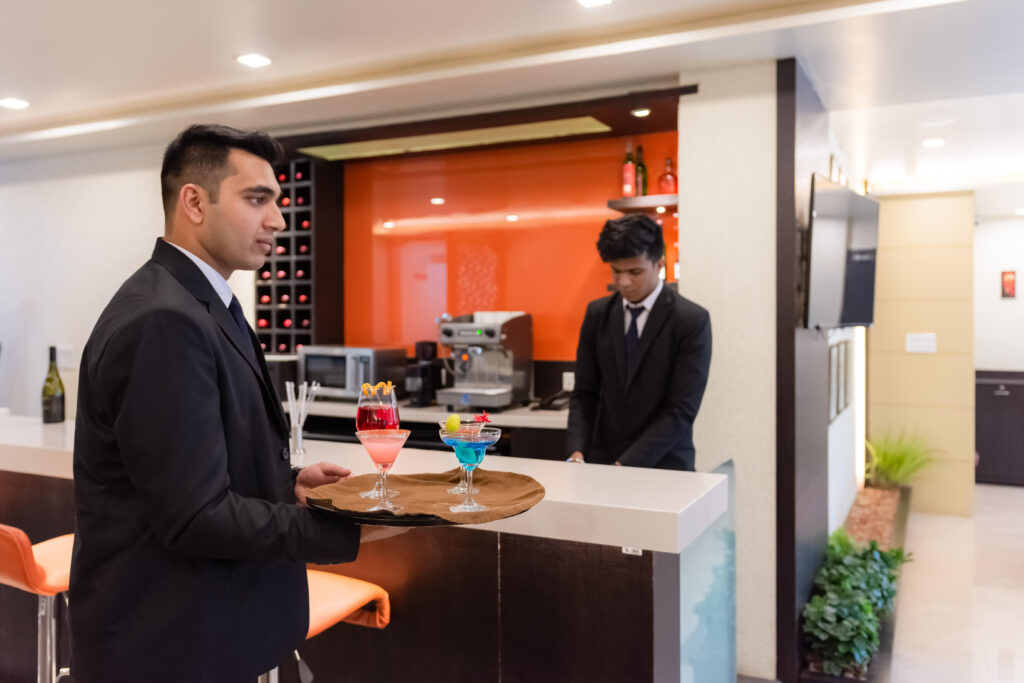 What are your thoughts about the New Education Policy?
The NEP addresses many questions that have been plaguing the HM education in India and key takeaways for me are:
introduction of a four-year multidisciplinary undergraduate programme with multiple exit options.
Allowing foreign universities to set up campuses in India thereby raising the bar of quality education which is the need of the hour.
Introduction of technology like AI, ML and IOT in education will allow students to upgrade the new skills sets for the hospitality and service industry as well as culinary sector