"My work is an interpretation of my experiences of a quiet journey into a deep musing towards a world of ecstasy and elation – my meditations. The art work is the result of stabilizing those layers of constantly moving imageries which reside in the far recesses of my mind onto the canvas. The process is an intense and intricate execution. With layers of colours and lacerations.  The idea is to create an image that is pleasing, calming the mind and that takes the viewer into a meditative state of mind," says artist HR Devulapalli. Drawing was his passion since childhood. After school he wanted to join an art school but it didn't happen. He used to experiment with various mediums in his school and college days. He secured a job in Eenadu in the year 1984 when he was in the second year in college and his journey as an artist began.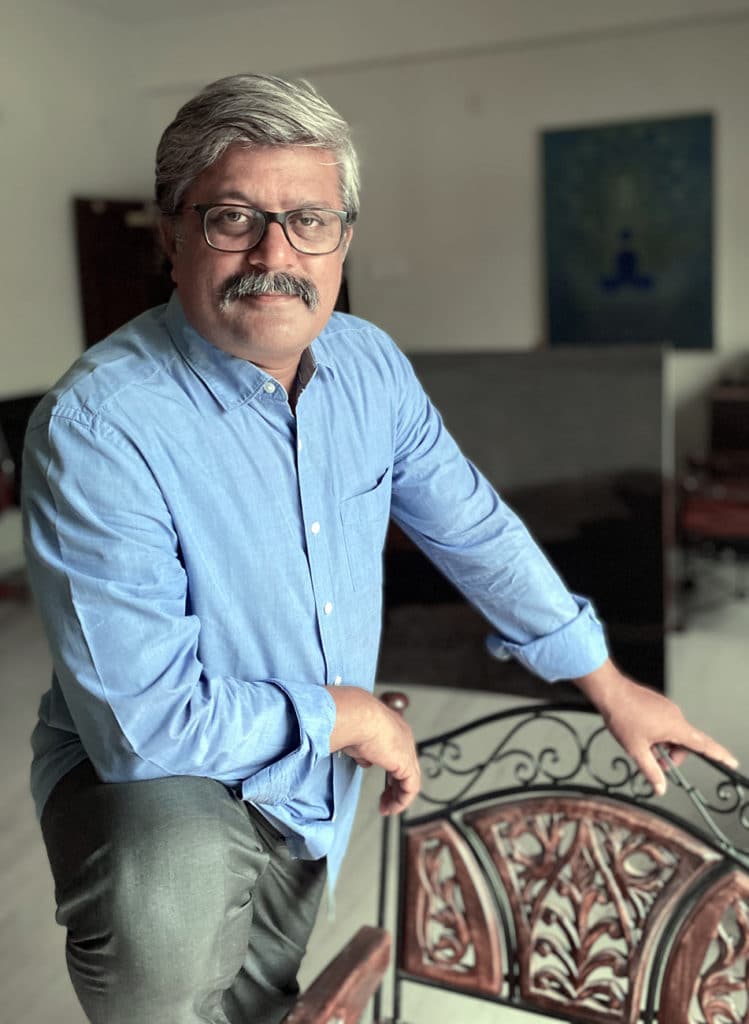 What's integral to the work of an artist?
Passion, sincerity, honesty and hard work. Any shortcomings will reflect in the artwork. My work demands a lot of time and energy, I have to be always mentally ready to put in all the efforts, otherwise I will cease to be an artist.
What role does the artist have in society?
Artists have always been an integral part of our culture and society. An artist can inspire, evoke emotions with his art like all other art forms. In today's society an artist's role is in every aspect. The packaging of the products you use, the newspaper you read, the clothes you wear, the movie you watch, and the automobile you use, in all these things, an artist would have played a key role. Directly or indirectly an artist is an influencer. I myself worked for newspapers, design studios and advertising agencies.
What art do you most identify with?
Mostly abstract art, though I have practiced other forms like illustration, design, and art direction. I create abstraction even in my figurative works. People find it difficult and complex to understand it compared to a representational artwork and move away from it. Abstract art is like philosophy, one has to make an effort to understand, and then it is real fun.
What themes do you pursue?
My present theme is more of metaphysical in nature. I create paintings and sculptures with this theme. I try to bring in a meditative feel into my work, where a viewer can experience the calm and composure.
What's your favourite art work?
Whatever work I produce has to pass the test of the critic in me. I tend to spend a lot of time contemplating on my work, even before I start it and while working on it. If I feel it is not good enough, I will abandon it or work on it till I get a good feel about it. I cannot single out any particular one from the entire lot.
Describe a real-life situation that inspired you?
I think it was a natural instinct, started with scribbling in notebooks, caricaturing teachers and classmates. And the appreciation and attention I used to get encouraged me to explore further. The real interest and seriousness to practice art came to me when I failed my 10th class board exams. On the results day, that very evening I purchased a sketchbook, pencils and a colour set. I practiced art almost every day like a ritual, and read books related to art and artists. That one particular year changed my life entirely.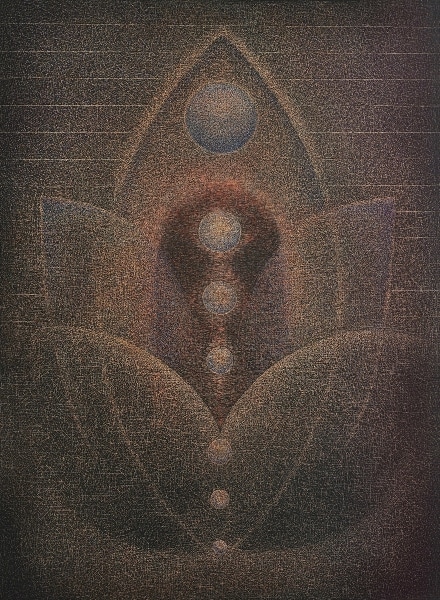 What jobs have you done other than being an artist?
School teacher, salesman and a commission agent in an agricultural market are jobs I have done for a brief period other than being an artist. I pursued agriculture for a couple of years.
Why art?
I think it is the best thing I can do. It's been a passion and a challenge. People used to advise me to concentrate on studies rather than art. They believed art is not meant for those who are looking for a career or livelihood. I'm sure any other profession wouldn't have given me the satisfaction and a feel of fulfillment.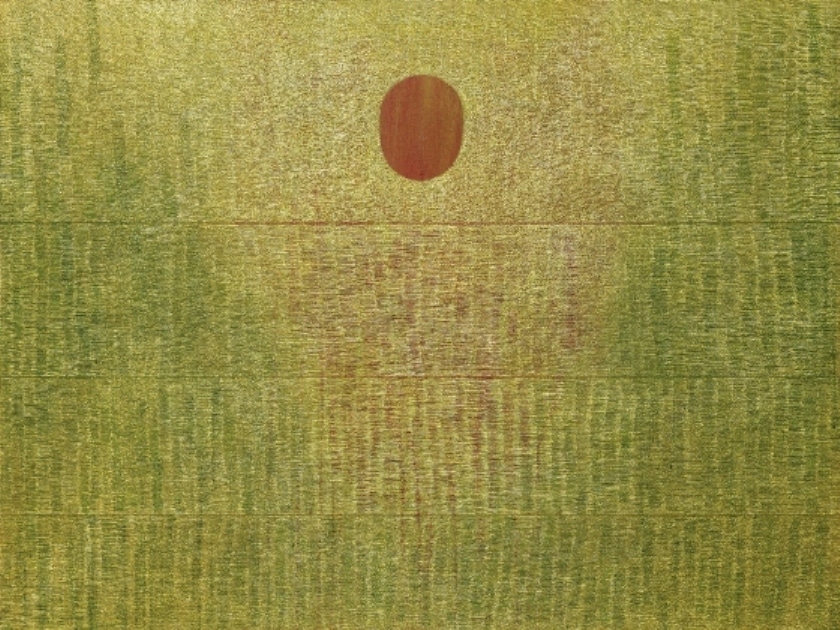 What is an artistic outlook on life?
I think an artist's perspective is totally different from others and their expectations are also high on almost everything. As an artist I have that weakness as well, to do everything better aesthetically or otherwise.
What memorable responses have you had to your work?
Many viewers feel there is some kind of calming and divine feel in my work. Most of then spend really good time in front of each work, observe and enjoy the tranquility. At times I noticed people getting excited with tears of joy in their eyes. The common expressions from viewers who visit my exhibitions or studio is – 'It is like being in a meditation centre' This kind of appreciation is a motivation and encouragement for me to do better work.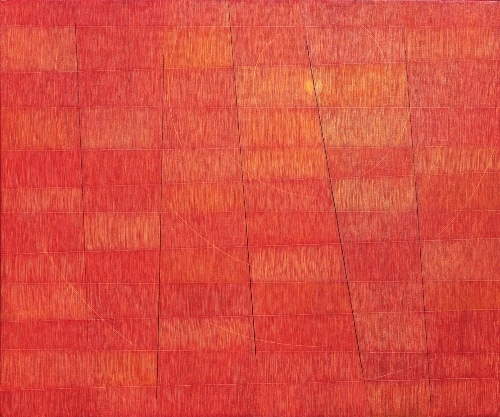 What food, drink, song inspires you?
Nothing specific, anything cooked well is fine.
I listen and enjoy Classical Indian music (Both Carnatic as well as Hindustani) while creating my artworks.
Is the artistic life lonely? What do you do to counteract it?
I have never felt lonely. I enjoy my own company. There is a well-wisher, critic in me who I interact with, upgrade my skills and my knowledge.
What do you dislike about the art world?
The commercial aspect of it. The politics, favouritism.
What do you like about your work?
I enjoy my work. My style/technique is time consuming. It takes a couple of weeks to finish an average sized painting. And that is the best part of it; it is like an exploration, a journey. The long hours keep me quiet and composed. On the other side of it, I can't churn out more number of pieces or work in larger quantity.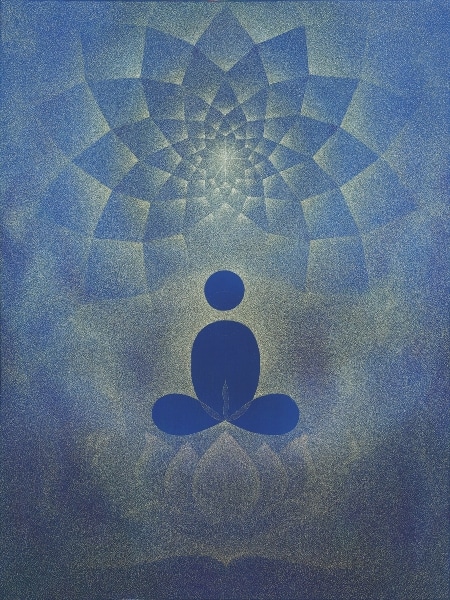 Should art be funded?
Yes of course. As a society we are far, far behind in encouraging talent, art and art forms which are part of our culture. In the art market, there is no demand for a new thought and new approach. People invest in only known names and familiar subjects and styles.
What role does art funding have?
If an artist finds a regular source of income, he or she can avoid odd jobs and concentrate on and produce great quality work.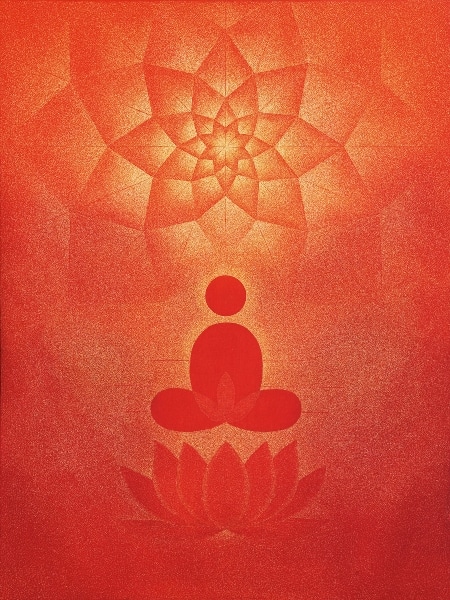 What is your dream project?
Create a community studio space with an attached gallery, where artists who cannot afford studio space can work and exhibit freely.
Name three artists you'd like to be compared to.
I somehow do not like the idea of comparing one artist to the other. Every artist has his or her uniqueness.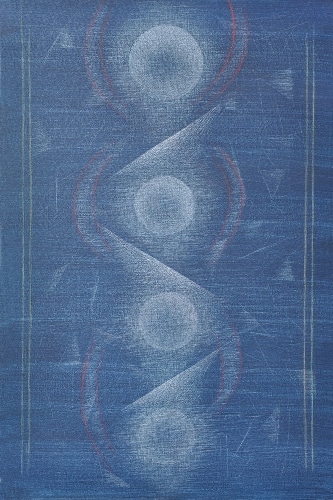 Favourite or most inspirational place?
My agricultural farm. It brings me new energies new spirits every time I spend time there. It rejuvenates me. The pets, cows and trees… it's a different world.
What's the best piece of advice you've been given?
Karmanyevadhikarste ma phaleshu kadachana…
Fruits of labour should not be your motive…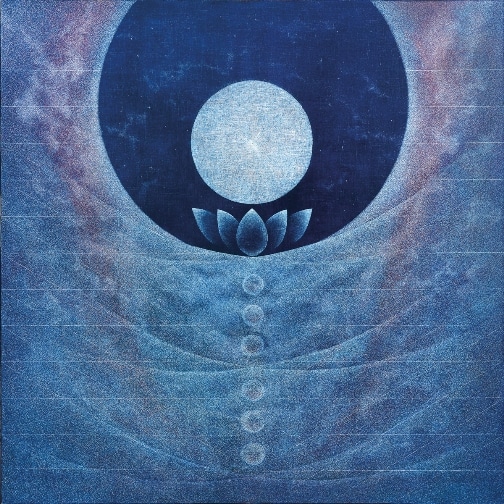 Professionally, what's your goal?
Do the best possible, keep reinventing. Make sure you are identified with the outstanding work that you create.
Future plans?
Explore the international art scene, by tying up with art galleries and dealers.