Mahabaleshwar has always been a popular holiday destination what with it's excellent weather all year round. Whether it is summers, winter or monsoons, this hill station manages to charm one and all with it's beauty and vast expanses of greenery. Recently I was invited for a four night fam trip by Evershine Resort. A property of Evershine builders, this beautiful resort in Mahabaleshwar is one of the best properties in this region. "Our resort is ideal for hosting business conferences and wedding receptions in addition to being an ideal holiday venue for those looking for that much needed break.", said General Manager Manoj Verma.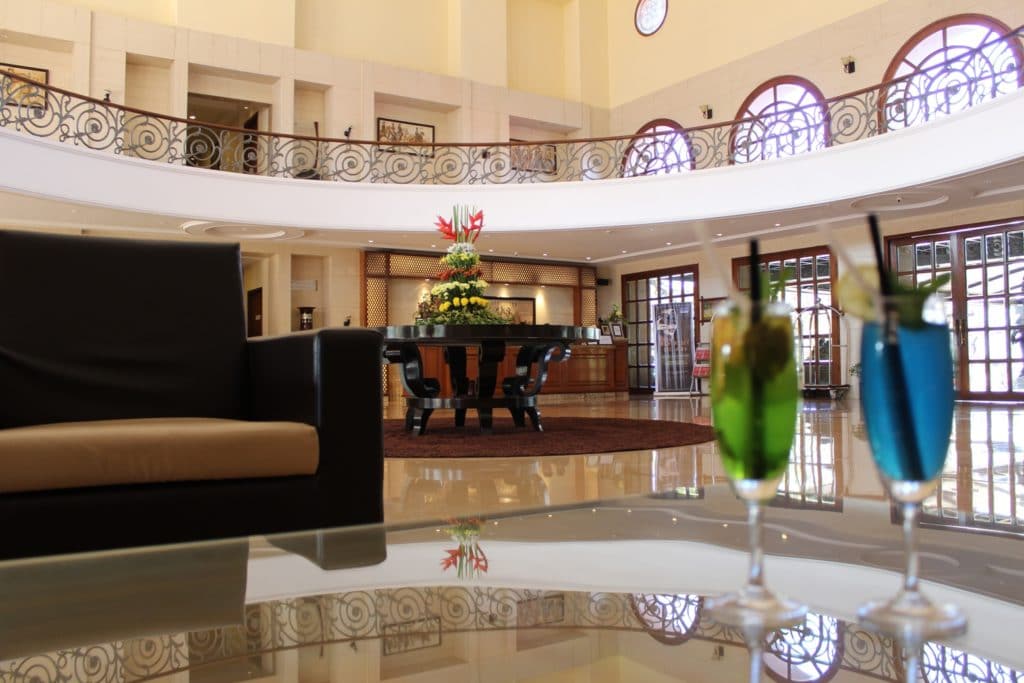 Located just off the main market area, down Gautam road, this beautiful resort has a marble exterior. This was done so that it can operate even during the monsoons as rains in this area are very heavy. In the evenings, the hotel looks even more enchanting what with glittering lights and a fountain that has lights with various colors. Dotted with strawberry orchards and colorful flowers, Evershine is an ideal getaway for those who wish to travel with their families or a group of friends what with it's affordable rates. In fact this resort is perfect for planning an event or a wedding or for those looking for an adventurous holiday.
Every room in this resort comes with a beautiful view of the surrounding mountains and valleys. A stay here is even more wonderful owing to the hospitable attitude of the hotel staff. The Executive rooms have a forest view while the Deluxe rooms offer a fascinating view of the pool. Both the deluxe and executive rooms come with a queen bed and are ideal for business as well as leisure travelers. The Evershine suite located on the first floor offers a grand view of the swimming pool and the gardens adorned by flowers of all kinds of colors and shapes. Two bedrooms, an expansive living area, private balconies make this suite a perfect haven for those with large families. One of the bathrooms is equipped with a large Jacuzzi.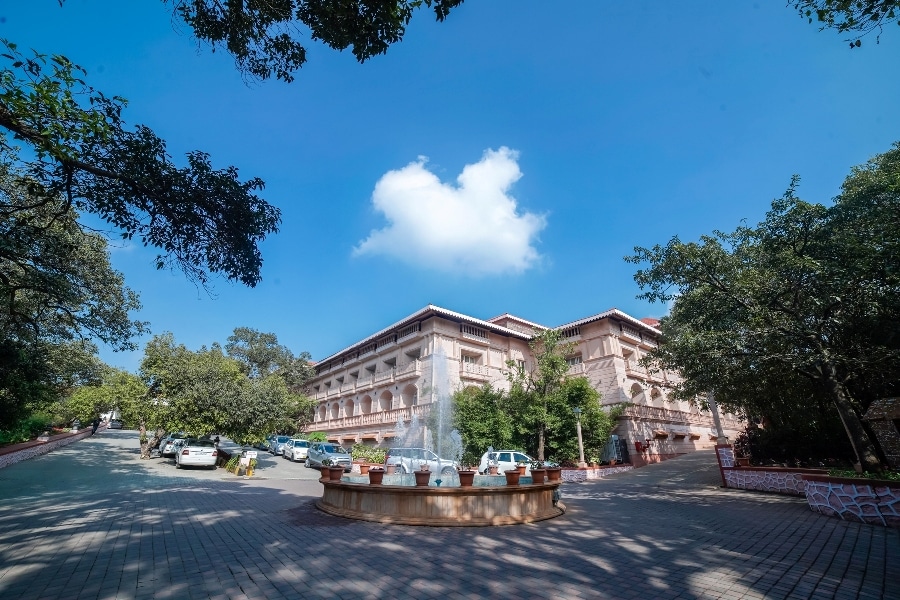 Business travelers can conduct conferences and workshop in the conference centre in this resort which is equipped with the latest technology required for meetings. This resort is a very popular venue for marriages and parties, the spacious lawns around the pool can accommodate 1200-1500 guests easily. "There is a major demand for conferencing and banqueting facilities and guests from as far as Bangalore visit this hotel to hold wedding receptions, business meetings and workshops," informs Manoj Verma. The swimming pool and the play area near the pool are very popular with children. There are indoor games such as pool, carom board, chess for those who prefer the indoors. There is also a jogging track, a fitness centre, gaming zone, a kid's play area, outdoor lawns. The resort is also equipped to address the special needs of single women and physically challenged guests.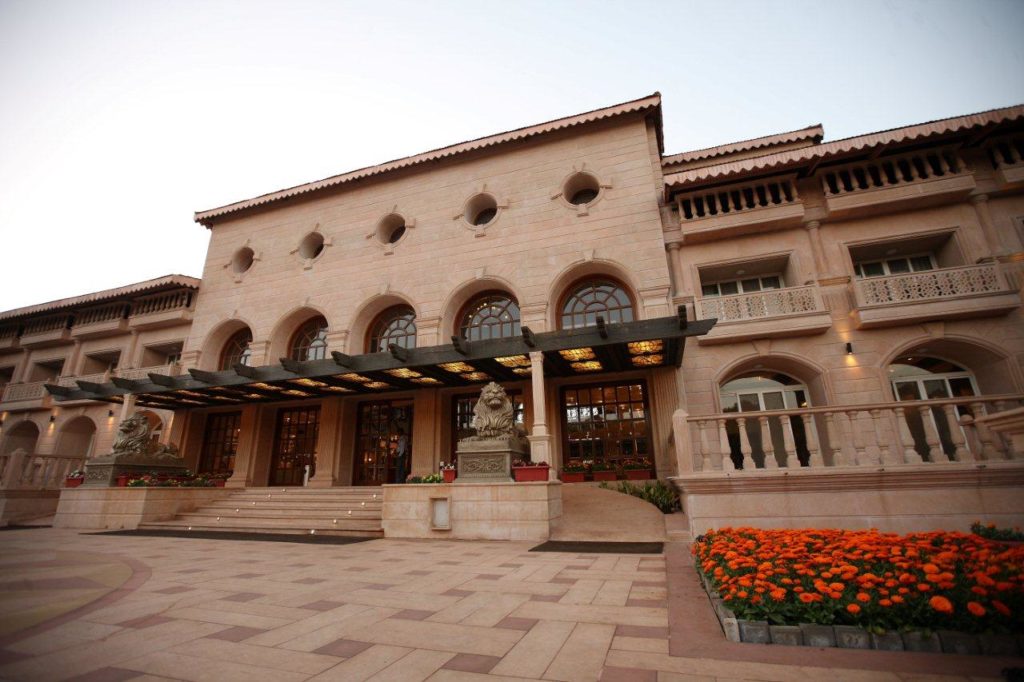 Sohum Spa is a luxury wellness spa in Evershine resort in Mahabaleshwar; a place to de-stress and unwind and a major attraction for guests who visit for rejuvenation.  This exotic spa offers not just Spa therapies but customized wellness solutions and is a holistic blend of traditional, conventional and modern therapeutic techniques which seek to restore the natural equilibrium between body, mind and spirit. With 8 spa rooms, a reflexology lounge and a unisex salon, Sohum Spa is the perfect escape to tranquility and relaxation where guests can pamper themselves.
The treatment rooms are spacious with a foot ritual chair, authentic wooden massage tables, a dedicated work area and attached shower facilities. Wellness therapies are offered consisting of body works, body polishes, facials, hair, foot and nail spa therapies.
A team of specialist consultants are available for guest consultation. This includes qualified Ayurveda physicians and Panchakarma specialists, Homoeopaths, Nutritionists and Dieticians, Yoga and Meditation specialists, etc. Products used in the spa are derived from natural ingredients considering the natural beauty of Mahabaleshwar.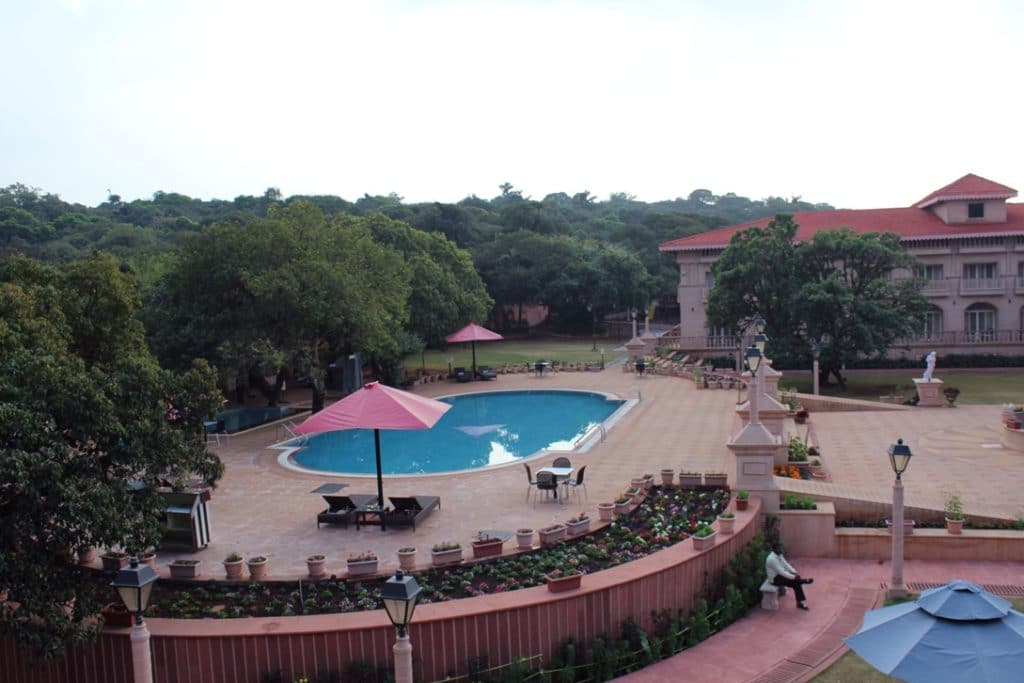 Each room in Sohum Spa represents its own unique quality and is named according to the treatment a guest chooses. Sohum Spa offers various spa packages, body works, body envelopments, skin refinements, facials and Ayurveda therapies. Each treatment begins with a guest being offered a cool caffeine free beverage followed by a relaxing foot wash to cleanse stress away. Manipulation of trigger points on the head and neck is administered to effectively relieve tension and ease the guest into relaxation and healing. Those who wish to opt for facials can go for a customized facial depending on the skin type. Face therapies in Sohum Spa are unique and very effective.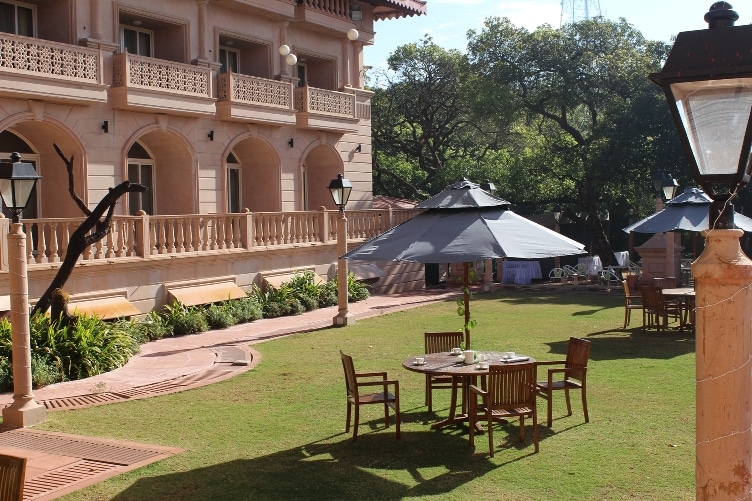 It was a delight to enjoy some fantastic meals created by Executive Chef Lallan Kumar and his team while at the resort. Especially the meals which we indulged in at the Machan- a unique tree house structure located at the Mad Smokehouse. From sea food sizzlers to vegetable sizzlers, Mad Smokehouse also has a charcoal grill and serves both Indian and Mediterranean barbecue meals. Evershine Cafe is perfect for buffet meals and serves both Indian and European cuisine. A delightful view of beautifully landscaped garden elevates the exquisite dining experience. This makes it one of the best coffee shops in the city and the favorite option for buffet meals or a la carte.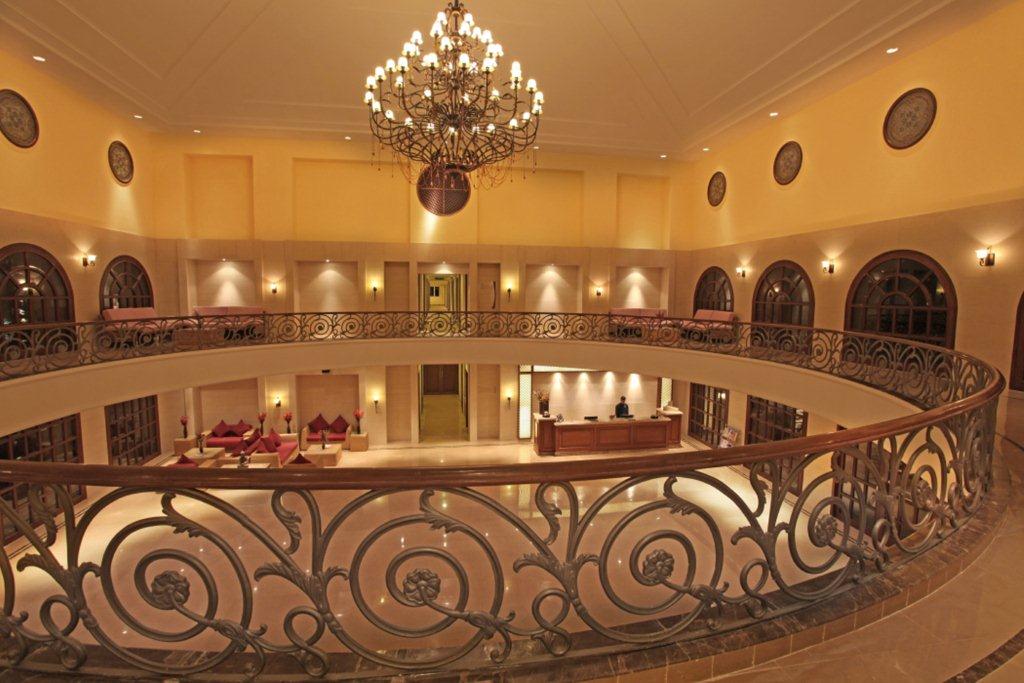 While at the resort guests can enjoy several activities such as Rock Climbing, Zummarring, Archery, Cross Bow, Rappelling, Water zorbing, Zippi Zip, Commando bridge, Burma Bridge, Net Traverse, Zippi Zip, Multiple string, Monkey Crawl, Early morning bird watching in jungle. The resort also organizes an early morning trek to Wilson point (highest point at Mahabaleshwar with packed breakfast and mineral water).
A stay at Evershine Resort is perfect for an ideal holiday when one is looking to relax and unwind either solo or with family. I highly recommend this beautiful property to everyone who is looking to enjoy a great time in Mahabaleshwar!