I met Celebrity Chef Sanjeev Kapoor the first time at an event in Delhi even though I had interviewed him earlier for a lifestyle magazine a few years ago via email. What amazed me was his simplicity and positive attitude which can put anyone at ease instantly. Even after so many awards and accolades coming his way since years, celebrity Chef Sanjeev Kapoor does not let any of it go to his head and that makes everyone respect him genuinely. His fans range from the age group of 6-80, a feat surpassed only by Bollywood personalities. For a nation that loves to eat and cook, Sanjeev Kapoor is very close to everyone's hearts. Not surprising then that he figured in the Reader's Digest list of 100 of India's Most Trusted people. His easy demeanour, cheerful commentary and simple instructions make the most seemingly difficult dishes look easy to prepare. He has been awarded the prestigious Padma Shri Award 2017 by the President of India. His popularity and contribution to Indian cuisine has been recognized by the Government of India too, who conferred on him the National award of 'Best Chef of India.' He is also on the panel of the Ministry of Tourism, on the board of Singapore Airlines International Culinary Panel along with the brightest names from the culinary world across the global culinary capitals. He divides his time in India and abroad by doing live food events and cooking demonstrations for which is he is always in great demand.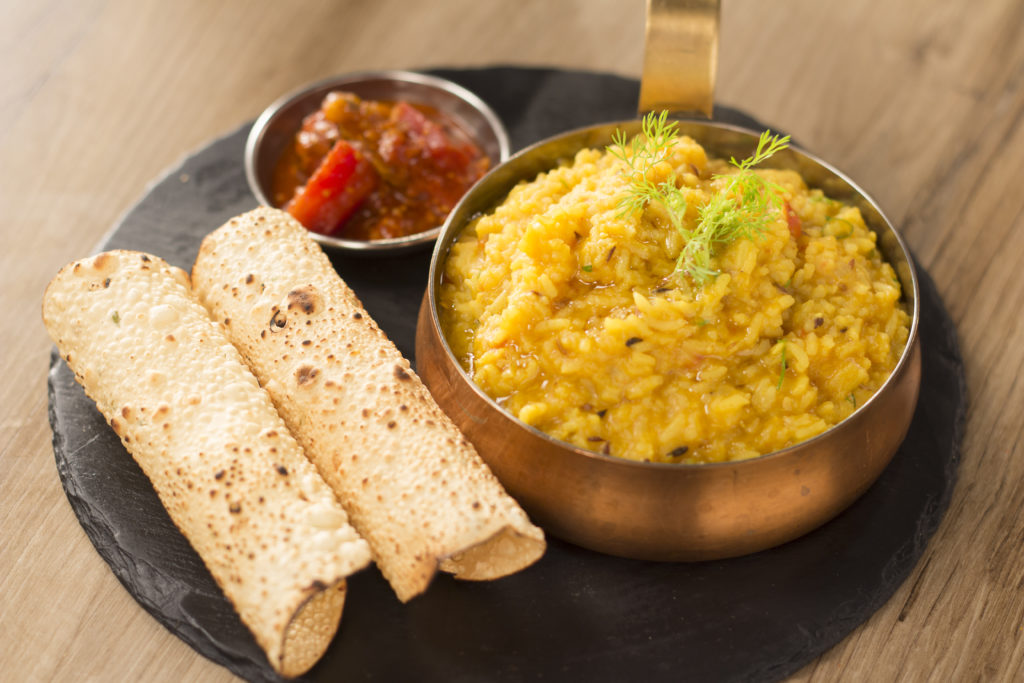 You've been in the industry for quite some time. Would you have done anything differently when first starting out?
I never planned to be a chef. Back then, I wanted to be an architect. But, fate had some other plans for me and I found myself applying for a hotel management course in Delhi. And then, began this awesome journey of my life!
 You've cooked in some really intimidating kitchens. Was there anything you did to build your confidence and ensure you always maintained the drive?
I cook with all my heart and soul, no matter what. My recipes have one thing constant along with namak swaad anusaar which is dher saara pyaar and I believe in keeping my base rich but simple. I remember when I started cooking, it was not easy. There were many challenges and hurdles that I had to face, but I feel these things are a part of life. Be it any profession, taking criticisms positively and working on them to get better always helps. I think these were the things that boosted my confidence. Breaking the monotony, experimenting in my kitchen, I was never afraid of trying something new. Needless to say, that's been my drive since forever!
Hiring and retaining talent is one of the biggest challenges in any industry, but most especially in hospitality. How do you speak to your staff about career growth and progression?
I always speak to my team about my experiences and what has brought me here today. I am what I am because I was never afraid of failure or trying something new. I insist on trying something innovative and keep on modifying whatever work they are doing, try to be that guiding force and motivation at all times! The idea is to keep learning from your mistakes. But, you will only make mistakes if you are doing something extra from the ordinary! One more very important thing that I swear by is knowledge. One must never cease to acquire it and then put it to practical use. This is the only way to achieve what you dream of in life! I try and motivate my team by leading by example.
 What exactly is vegan cooking and how do you go about it?
Veganism is all about excluding any animal-based products and going just for the natural, plant-based ones. When it comes to vegan cooking, it's a very interesting concept. There's so much to explore like how you can substitute meat with vegetarian ingredients, how you can get creative with non-dairy based products, how you can make your favourite recipes using just the vegan-approved ingredients. It's a lot more fun when you actually do it plus you get to learn a lot. One thing that I like to debate is whether honey is a vegan ingredient or not. Most purists vegans don't use honey; but then what about cross pollination done by bees for most of the plants.
 Have you ever worked with meat substitutes? If yes, what are the pros and cons.
Yes, a lot of times. Meat substitutes are playing a major role in saving our environment which we all know. For some it may be the best way to enjoy meats while not actually eating it.  One of the cons I feel is the texture that sometimes gets diluted with these substitutes. While meatless Beyond Burger etc may be growing but these are early days for such options; only times will tell. Also, some of the meat alternatives are highly processed foods which might not be a very good choice for your every day meals. But, everything here has its own set of pros and cons, you've got to do what you got to do. Follow a diet that you feel good with build in some regular exercise in it, proper sleep and rest and everything should be just fine!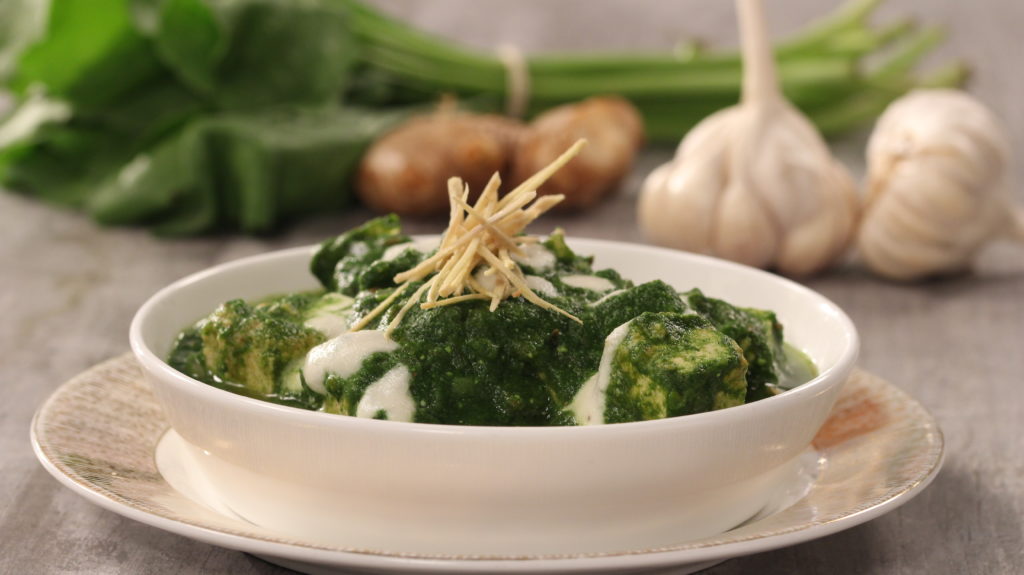 How can restaurants/ hotels/ chefs communicate the approach of innovative sustainable plant-based food/ food chains to others?
I think our industry is already on the right path of doing it. There are a lot of vegan restaurants nowadays, and restaurants which have a separate vegan menu. Chefs are also promoting vegan recipes and talk about veganism on their social media channels.  In fact, on my YouTube channel and social media, we've already done a whole new series on 'vegan recipes.' It included the recipes which are already vegan and also some of the popular ones, given the innovative twist with vegan specific ingredients. So, I think we're pretty much there whilst we talk about the novelty and innovation of this all-new vegan trend to others. Chefs and restaurants set the trends for the food industry hence honest conversations and comments from them mean in lot.
What are the challenges for chefs/restaurants with an increasing demand for vegetarian or vegan menus?
I think with more and more people turning vegan each day, the demand for vegan foods are skyrocketing. The demand and supply chain is not in equation. Restaurants are facing problems like shortage of ingredients. Also, creating vegan menus is not an easy job as you've so many norms to follow. But, we've all been doing great for quite a while and I think with the fast paced efforts of everybody in the industry, we're going to overcome all the challenges soon.
Tell us about your two most popular preparations in line with this concept (sustainability). How does it help local farmers/suppliers?
My favourites would include home style Vegan Dal Fry and Vegan Palak Paneer, the recipes of which are also available on my website www.sanjeevkapoor.com
Plant-based diets have led to an increased demand for farmers. Vegetables, fruits, grains and lentils are being consumed more than ever which have in turn raised their returns. It's also very good to see that finally we're able to help them at least in some way. Also, opting for organic food and buying fruits, vegetables from farmer markets helps in giving them better returns, as this way we don't have to deal with the middle men. This may support the farmers, which is the need of the hour today.