Chef Sujan Sarkar
Accomplished Chef Sujan Sarkar is the co-founder of the two most exciting modern Indian restaurant brands with five locations in the United States and one in New Delhi in India. He continues to explore, understand and re-imagine what the future of Indian food can be by experimenting with new possibilities and stretching the boundaries of traditional Indian cuisine. His first restaurant in the USA is called Rooh which opened in early 2017 at San Francisco and is already one of the most critically acclaimed Indian restaurants, not only in San Francisco but in the entire country. A stunning three star review from San Francisco Chronicle and winner of best new restaurant, 2017 by GGRA San Francisco (Golden Gate Restaurant Association) catapultated Rooh to one of the most acclaimed restaurants in the country. Soon after Rooh gained it's popularity in the west coast he opened the first Indian gastro bar called Baar Baar in New York. Consequently Rooh opened in New Delhi, Chicago, Columbus and Palo Alto. Rooh Chicago is listed as one of the top 28 restaurants by Chicago Tribune. Before crossing the Atlantic, he was Voted Times Chef of the Year in 2016 and International chef of the Year by Elite Magazine in India. In the year 2014 his first chance to experiment with Indian cuisine outside the country came as an opportunity to conceive, create and launch a unique concept that is now famously known as Trèsind in Dubai. After working for more than a decade with a few big names and Michelin star restaurants in London things started to get exciting when he became Head Chef at Automat London in 2007 and in the shortest time he opened gates to Almada in Mayfair, making it one of the most exclusive hideouts for celebrities. Working as a Chef de Cuisine at the flagship restaurants of the renowned Olive Bar and Kitchen in Delhi and Bombay for over three years, he opened India's first Artisanal cocktail bar called Ek Bar in 2015, which took the city by the storm and was voted as the best new Cocktail Bar in the world by Conde Nast Traveller and many more.
Which is your favourite ingredient?
Avocado is my favourite ingredient.
 What is your advice to aspiring chefs?
Being a chef is first and foremost a test of your skills – learn your basics first and learn them well. You will be tested every day in the kitchen, but if your fundamentals are solid, then you can be innovative and different with even more success. Also, focus on "smart work". Work hard and try to maximise your time by putting in more hours and learn as much as you can from the masters. Travelling to different countries will help to understand different cuisines and cultures.
What's your comfort food and which is your favorite restaurant to dine at?
My Comfort Food: Khichdi
Favourite Restaurant: Nopa, San Francisco
Future plans?
I am currently working on my cook book.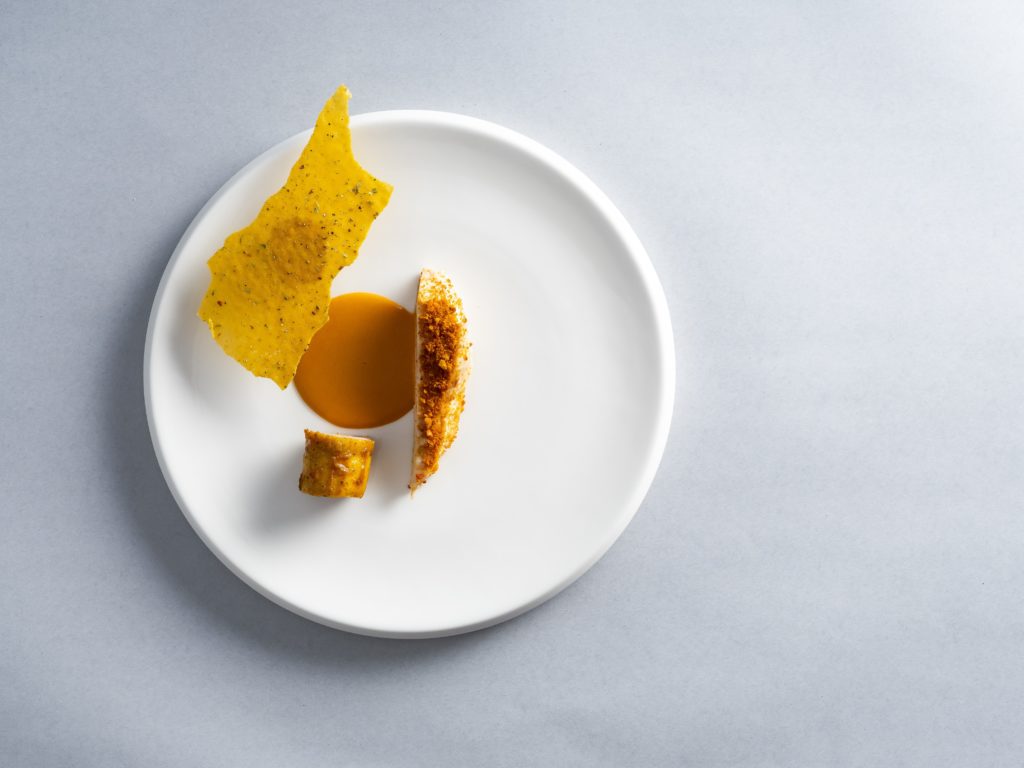 Who is your inspiration?
Chef Heston Blumenthal used to be my biggest inspiration when I use to work as a commi chef in London. My interest in modern and molecular cuisine developed because of his TV shows.
 Which is your signature dish/dishes?
Duck Shammi Kebab, Parmesan Short Bread, Compressed Pickle and Chutneys
Scallop, Uni Malai Curry, Black Rice Papad, Ramps Oil, Besan Barfi Opera, Burnt Butter Ice Cream, caramelized milk crisp are some of my signature dishes.
 What is the philosophy and ethos behind the food you cook?
The guiding philosophy for building new Indian cuisine based on my travel and stories has been my core inspiration. I want to build a more evolving and contemporary understanding of the diversity, the complexity that encompasses foods from India. Concepts that enhance the understanding of ingredients, techniques, flavours that many regional cuisines showcase are exciting. It's time to put Indian cuisine on the global map in these new forms.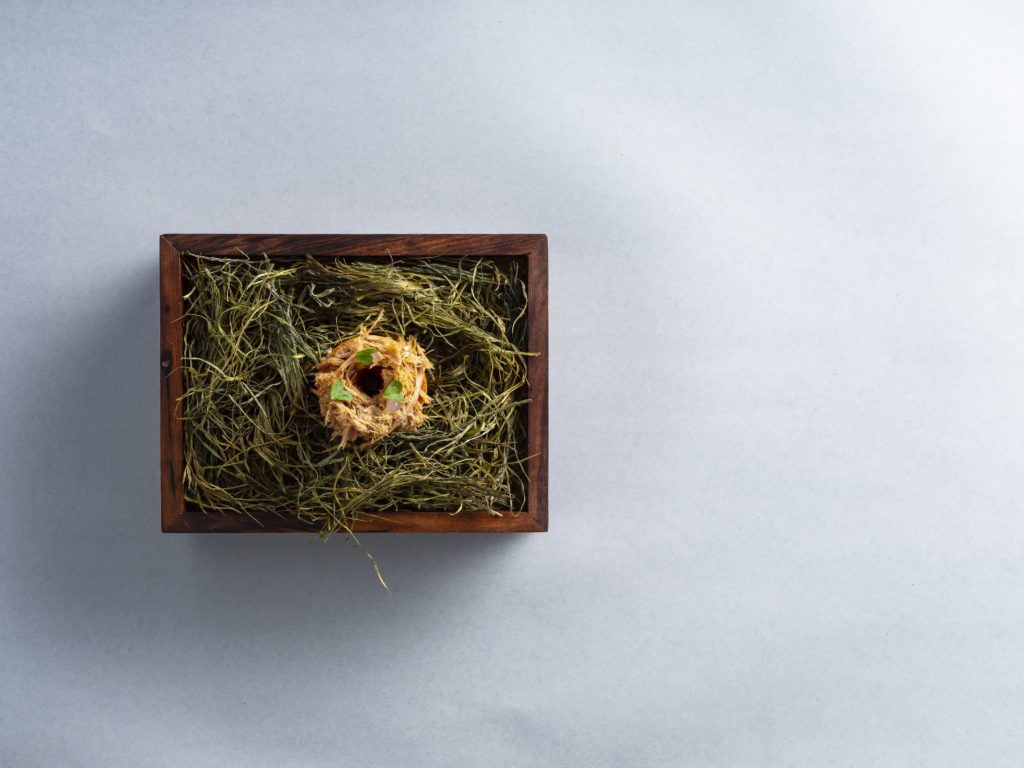 Which is the dish you've created that you are most proud of and why?
Yogurt Chaat -Textures at Rooh, New Delhi menu is the dish I am most proud of. This dish is a perfect combination of flavour, texture and nostalgia-Simple street food elevated to a fine dine format.
How has the current pandemic affected your restaurant?
The advent of this pandemic threw all of us into confusion. We had a responsibility to our customers, our teams, our communities… and so we had to take the tough call of shutting down all our restaurants temporarily, with no immediate answer to how and when we would reopen. As we just got the permission to re-open most of our locations with reduced capacity; we look forward to welcoming customers, old and new. Our teams are doing their best to adapt to new realities and demands and we hope that their efforts are visible to everyone. We're looking forward to developing the takeaway menu further and also giving dine-in visitors as memorable an experience as possible. Our ties with the local community have been a strong asset and we wish to keep growing this too, business and beyond.
What is the one food trend you wish would go away?
Fast food concepts is the food trend I wish would go away.
 When the lockdown is over, what is the first restaurant you'll be
heading to and what will you order?
Already did. Parlour Pizza Chicago (as I am in Chicago at present).
What are the most important considerations when crafting your menu?
To begin with, do the framework for the menu. Delve into the ingredients – what's in season? What is your local area known for? For example, we like to stick to local produce from California and much of Rooh's supply comes from the Bay area. Next, define the flavour profile – the 'backbone' – of your menu. Mine is Indian in this sense, so the menu I conceptualise – the flavours, the combinations, the story, the ideas, everything must reflect that Indian sensibility. Texture, colour and portion size are also key for each and every dish. Of course, presentation, cooking technique tie the above together – pay attention to the serving ware, crockery, cutlery etc. backed by these, as a result your cooking style can and will shine.
What is your favorite dish to cook at home?
Grilled Cheese Sandwich is my favourite dish to cook at home.
 What is your favorite dish on the menu right now?
Rooh, New Delhi – Texture of yogurt Chaat
Baar Baar, New York – Tuna Bhel
Rooh, San Francisco – Monk Fish alleppey Curry
Rooh, Palo Alto – Sonoma Duck Seekh Kebab
Rooh, Chicago – Sea Bass Pollichathu
 What is your favourite childhood dish and why?
Soan Paapdi or Indian candy floss. Because it consists of pure ghee and candied sugar; the combination of which is addictive.
Recipe of Duck Shami (Kebab)
Compressed Fruits .  Strawberry & chili chutney.  Parmesan & fennel shortbread
Duck Shami
Ingredients:
Duck leg boneless – 750gms
Red Onion sliced – 250gms
Ginger peeled & chopped – 50gms
Garlic peeled and chopped– 50gms
Green chilli (Seeds Removed) – 10gms
Chana daal soaked -100gms
Whole coriander seeds – 5gms
Cumin seeds – 5gms
Dried red Kashmiri chilli – 3nos
Coriander stems – 10 gms
Cumin powder – 10 gm
Coriander powder – 5 gm
Deghi Mirch – 8 gm
Garam masala – 10 gm
Turmeric powder – 3gms
Salt – to taste
Ghee – 12 gm
Method:
Clean and cut the duck leg into cubes.
Heat a heavy bottomed pan, add ghee and all the whole spices – coriander seeds, cumin seeds and dry red chilli and sauté for a minute.
Add ginger and garlic cook till golden brown, add sliced onions and green chilies, soaked chana daal and cook till translucent.
Add the powdered spices and duck cubes and cook on low flame for a few minutes.
Once the meat is totally seared, cover it up with a lid or foil and cook until the meat is tender and all the moisture gets evaporated.
Cool down the mixture and pass it through the mincing machine twice to get a thick coarse paste.
Make a patty of 30gms (approximately 2.5" diameter) each and store it in the refrigerator between two greaseproof papers.
PARMASAN and Fennel SHORTBREAD:
 Ingredients:
 Refined Flour – 100gms
 Almond Powder – 50gms
Parmesan Cheese – 75gms
Egg – 1no
Butter – 75gms
Sugar – 5gms
Roasted Fennel seeds – 5 gms
Orange zest – 2gms
Activated Charcoal powder – 15gms
Method:
Dry roast and crush the fennel seeds to a coarse texture.
Mix all the dry ingredients together, add softened butter and egg and make a dough.
Wrap the dough and rest it for at least 30 minutes.
Thinly rollout the dough on a silpat baking mat, use a round cutter and cut into 3" diameter sized cookies.
Dock (seal the top and bottom layers) the cookie dough and sprinkle the orange zest on top.
Bake at 160*c for about 8 to 10minutes
Cool and store in an air tight container.
Compressed Apple and Daikon:
 Ingredients:
 Granny Smith apples – 2
White Radish (Daikon) – 1
Brine:
White wine vinegar – 1litre
Water – 1litre
Salt – 75gms
Sugar – 240gms
Bay leaf – 2
Black peppercorns – 10gms
Method:
Mix all the ingredients together, whisk until the salt and sugar mixture dissolves, bring to a boil and let it cool.
Cut the apples into thick roundels of about 2.5cm length, and using round cylinder cutters cut out the cylinders of apples.
For 100gms of apple cylinders add 15ml of brine solution and compress in a vacuum pack machine.
Apply the same method for daikon.
STRAWBERRY & CHILLY CHUTNEY
Strawberries – 500 gms
Black salt -2 gms
Salt –4 gms
Red chilli powder – 5 gms
Fresh green chilli – 10 gms
Roasted fennel seeds – 6 gms
Onion seeds – 3 gms
Sugar – 15 gms
Water – 200 ml
Ultratex (food starch): 25gms
Method:
Wash the strawberries and cut the head of each strawberry.
Chop the strawberries into ¼ per piece.
Roast the spices, add cut strawberries.
Add chopped green chillies.
Add red chilli powder, cook for 10 minutes.
Add sugar, salt and water, cook for 30 minutes.
Blend and adjust consistency with ultratex. Strain.
Add black salt while blending.
Cool and serve.
Lemon-Balm
Lime juice: 60ml
Water : 300mls
Sugar : 75gm
Salt : 10 mg
Lemon salt : 5gms
Agar agar : 5gms
Citras : 2.5gms
Method:
Add water in a saucepan, bring it to boil at 90 ͦ Celsius.
Add sugar, salt, lemon salt
Add citras and agar agar and let it cool.
Bring the mixture to 25 ͦCelsius and add lemon juice.
Blend it thoroughly and cool in a refrigerator.
Once set, take the set gel out and blend it in thermomix.
Pass through the sieve and it's ready to serve.
Spiced apricot chutney
Dry apricot : 250gms
Orange juice : 200mls
Ginger : 10gms
Green chilly : 10gms
Yellow chilli powder : 5gms
Fennel powder : 07gms
Apple cider vinegar: 75mls
Salt: 5gms
Black salt : 8gms
Cumin seeds : 5gm
Fennel seeds : 5gm
Method
In a heavy bottomed pan, heat oil and add cumin and fennel, followed by ginger and green chilies and sauté until translucent.
Add chopped apricots and sauté for 3-4 minutes.
Add orange juice and let it cook
Add salt and yellow chili powder.
Once cooked, take it off the heat and add black salt and fennel powder.
Blend and strain and store it in the squeezy bottle.
Presentation and Plating
Heat ghee in a non-stick pan.
Dust duck patty lightly with roasted chana daal powder (Bengal Gram powder) and sear both sides until golden brown in colour.
Place the kebab on a paper towel when done and sprinkle with a pinch of dried mango powder.
Place kebabs on the plate and arrange other ingredients as per the picture.