Blaine was born in Windsor Ont, Canada, currently lives in Toronto and is a graduate of Fine Art from the University of Guelph. He took private study with Michael John Angel. He also has a diploma in graphic design and has participated in numerous exhibitions. Blaine has paintings in collections in Ontario, Michigan and Ohio. His work often references popular culture. He began studying how to paint with an interest in the old masters and now explores current trends in realism. Most of the work is done in oils and he likes to play with the possibilities of colour. Blaine has created images of historical figures, politicians and has done images influenced by the cinema, theatre and fashion.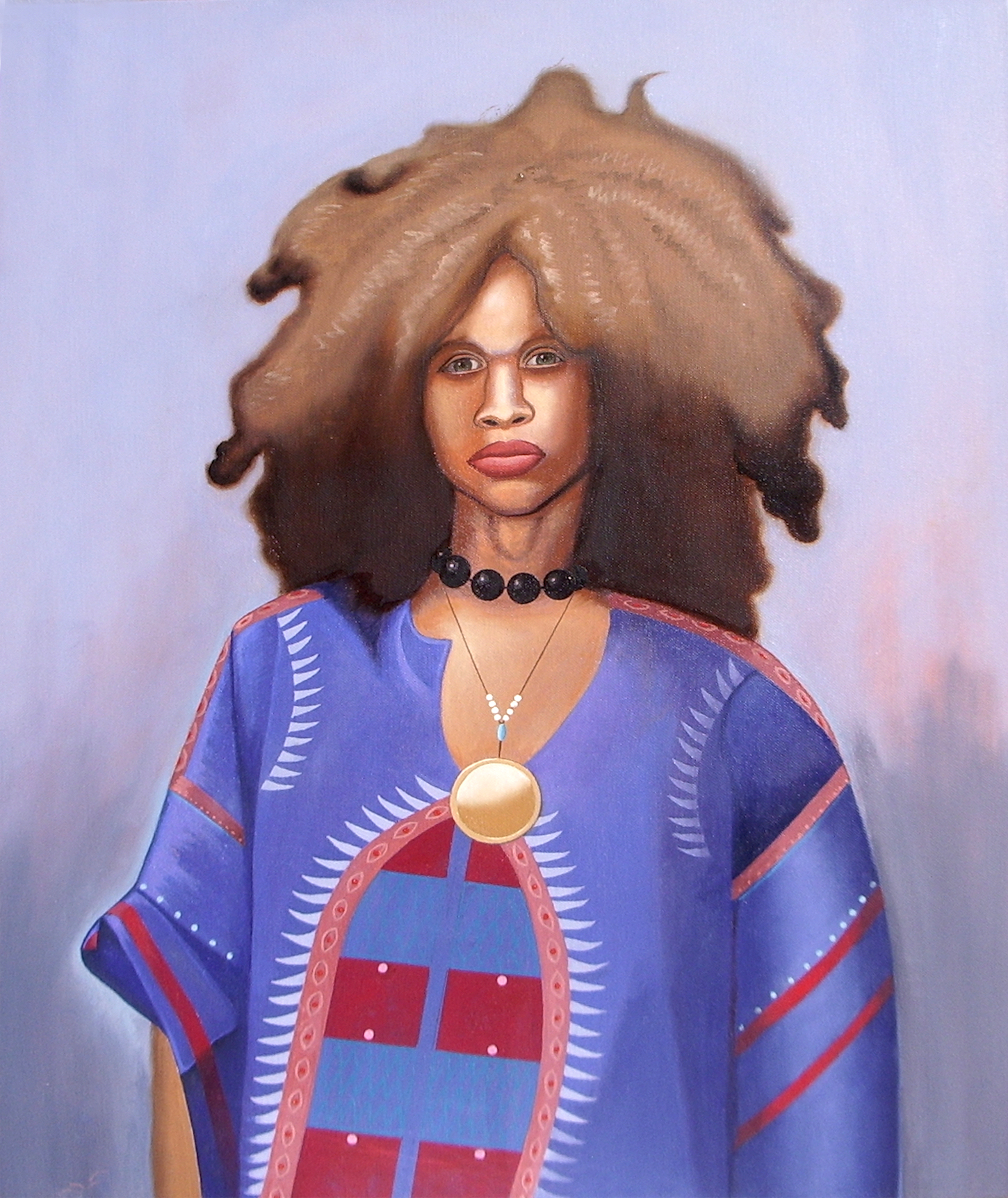 What's your artistic background?
My background is such that I drew a lot when I was a kid. As a teenager I was obsessed with playing guitar and I played in a band and I took art in high school. I still play guitar. After high school I had to make a decision so I studied art in college and university. While there I became fascinated with the old masters and I wanted to learn how to paint like that. At the same time I was doing contemporary style art some of which was abstract.
What's integral to the work of an artist?
If I understand your question, what is important is that I have a stable dependable environment to work in. The other way to take that question is that what I do gets noticed and is appreciated by people who took the time to look at the art.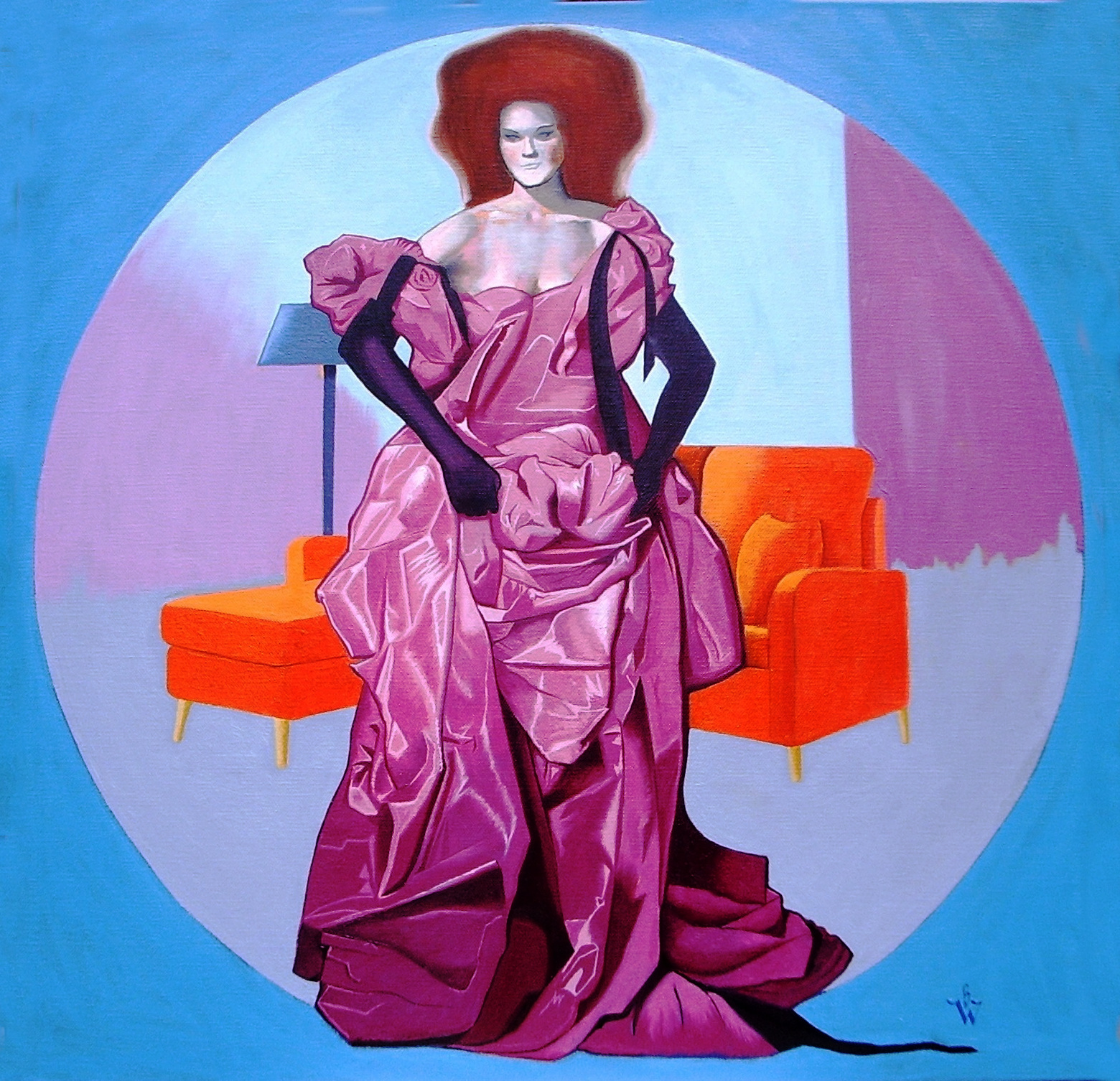 What role does the artist have in society?
The role of an artist is the same as that of a writer, a musician, a script writer, a playwright. To express their ideas, to get them out into the world and hopefully someone will appreciate and be touched by the work.
What art do you most identify with?
Well I studied the old masters for a long time but I also like artists, mainly realist artists who expand and experiment with their subject matter and present it in a new way.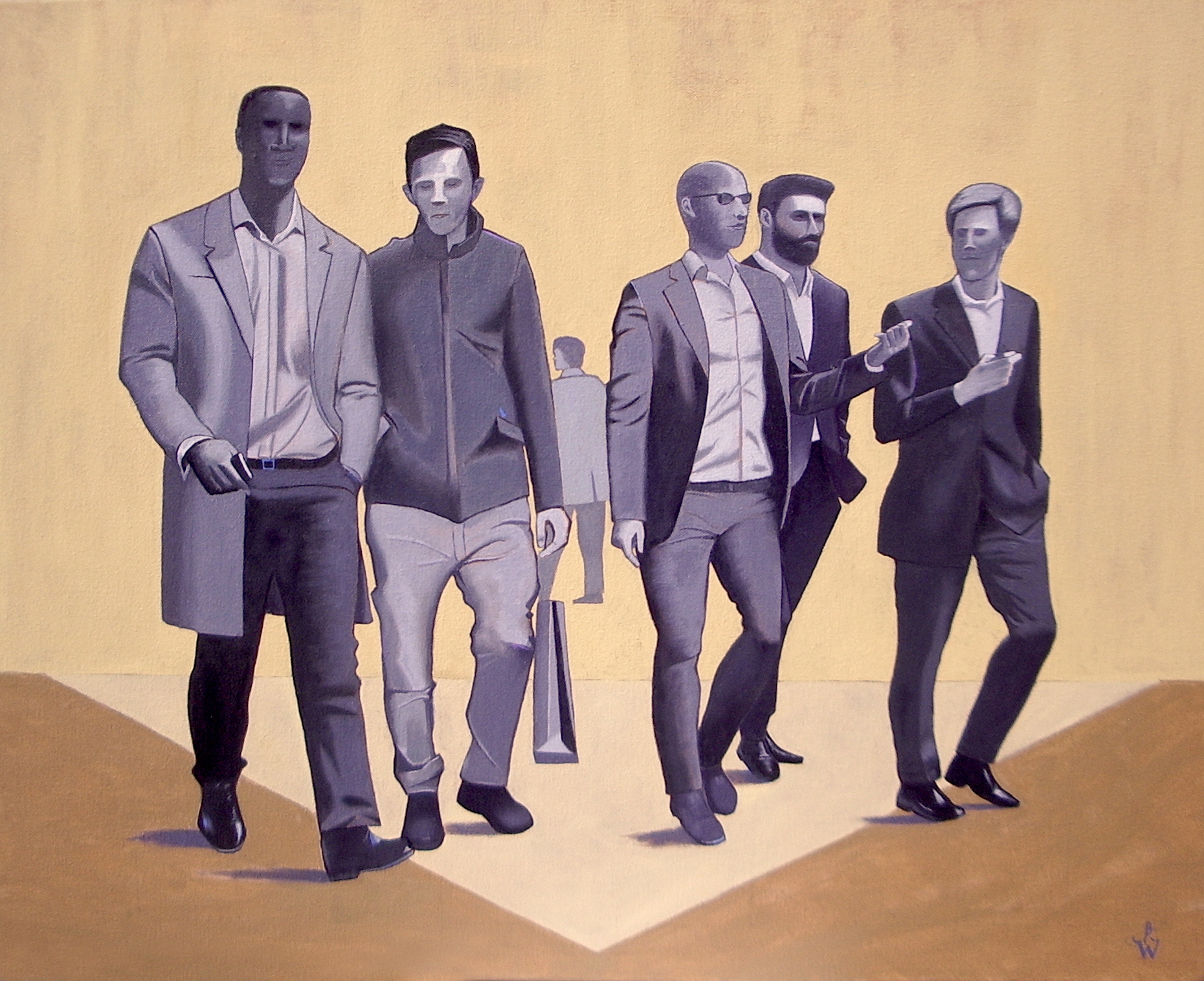 What themes do you pursue?
When I look back at my work, I've gone through different periods. There have been times when I concentrated on historical figures, for instance I did modernist pictures of our prime ministers. I've been influenced by movies and the theatre. I've done pictures of indigenous people. I've also done some pictures that were influenced by the fashion world.
What's your favourite art work?
Of other artists I couldn't narrow it down to one but I like Mark Tansey's 'Forward Retreat', Neo Rauch's Strangers or any of Tibor Csernus' work.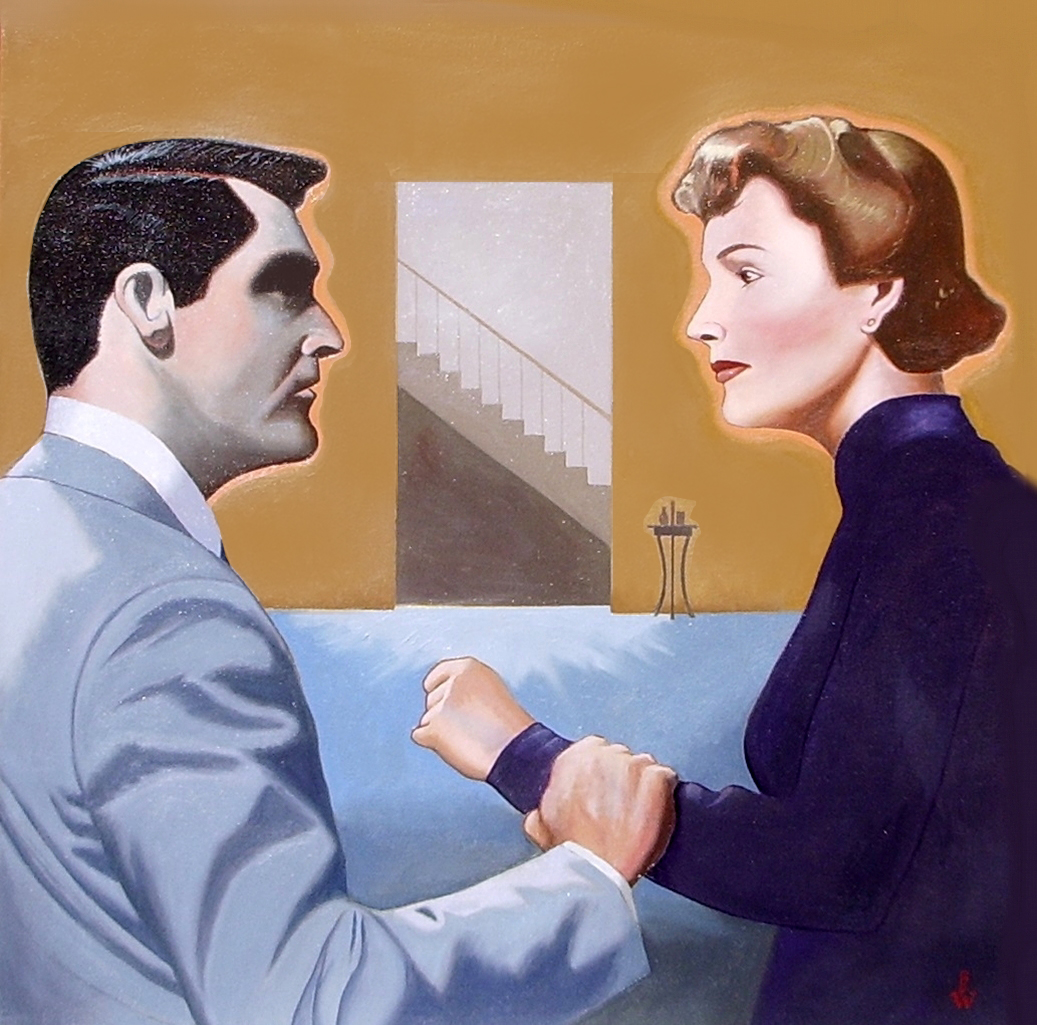 Describe a real-life situation that inspired you?
In college I had an art history teacher who was so inspirational and was so excited about the subject she was talking about that it just was contagious.
What jobs have you done other than being an artist?
I've worked in a bank and as a graphic designer I've worked in publishing and advertising. I've also done work as a film extra over the years.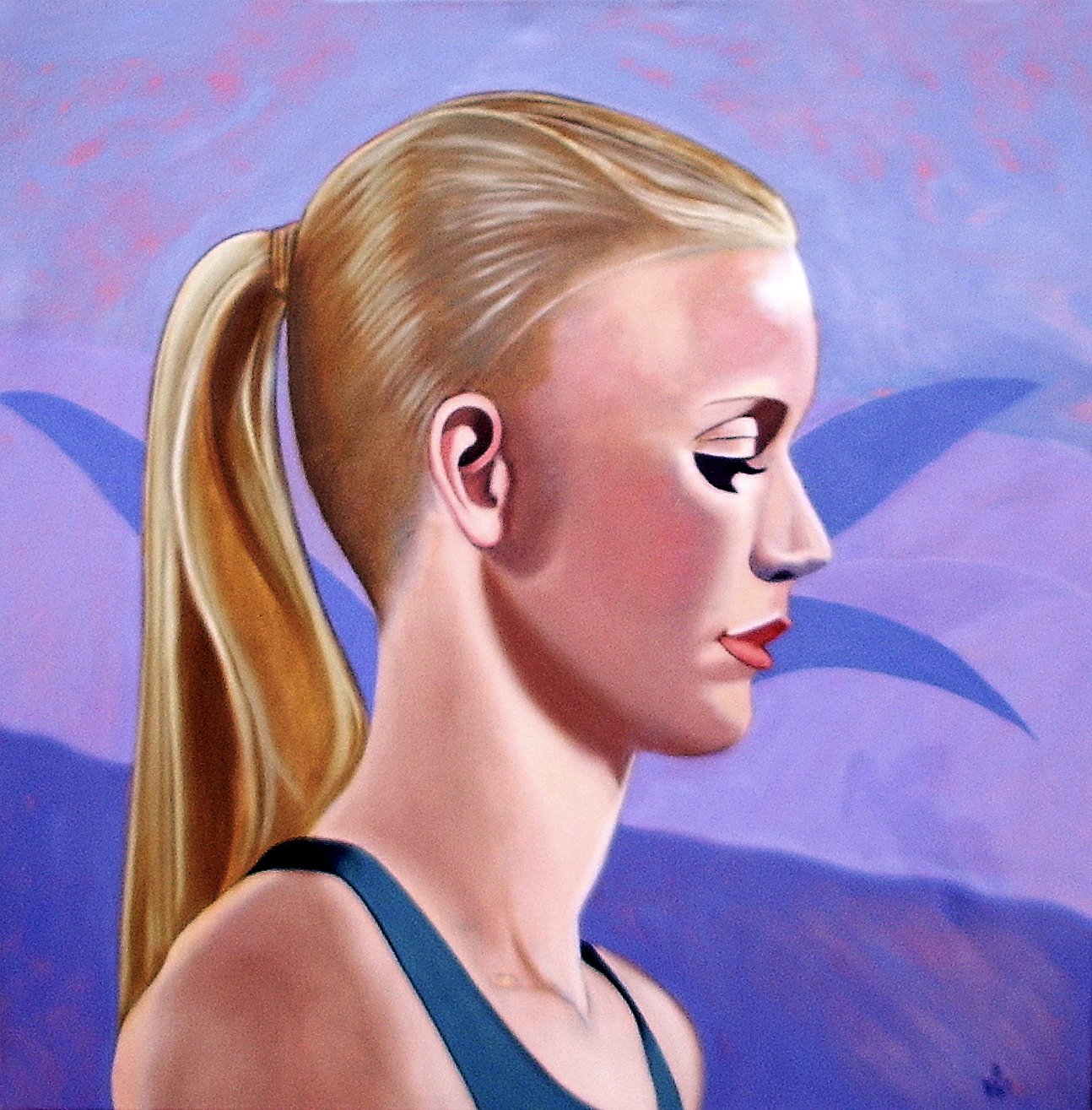 Why art?
Really if I blank my mind out and say to myself, what should I do? I usually say, "Do art" and sometimes "Do music".
What is an artistic outlook on life?
I don't go around thinking about art during my routine day. I just turn it on. When I want to think about ideas I just I decide to do it.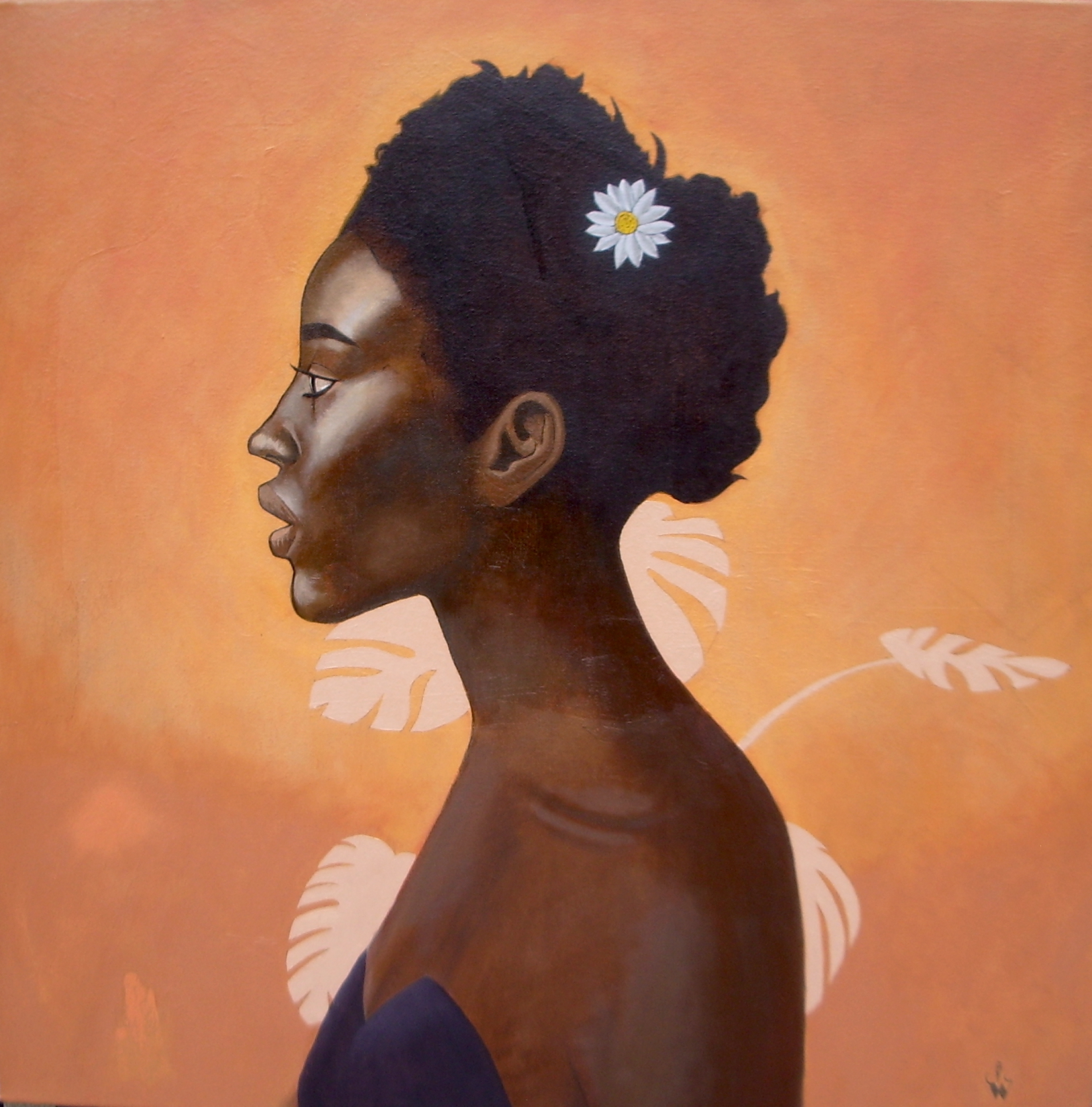 What memorable responses have you had to your work?
The usual things, "That's really good", "Did you do that?"
What food, drink, song inspires you?
I can be inspired by music, especially the lyrics of songs. I think about the early music of King Crimson, they had crazy imaginative lyrics in their songs.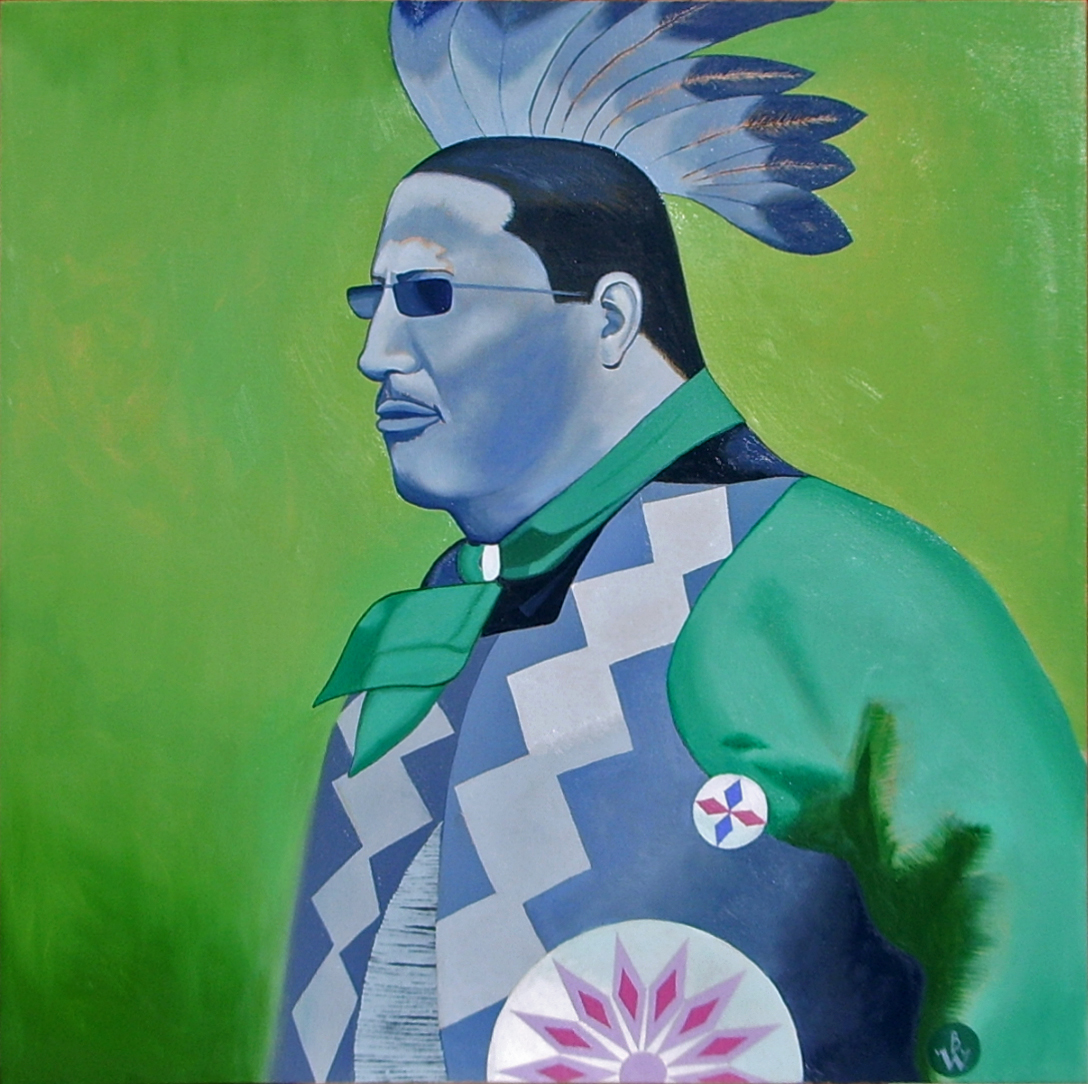 Is the artistic life lonely? What do you do to counteract it?
You could look at it as being lonely. It doesn't bother me, I fill up my time being busy. Circumstances in my life have led me to being unmarried.
What do you dislike about the art world?
I don't like the pompousness of some organizations. I don't like the exclusiveness of the art world. I think it can really be for everyone no matter how much you know about art. There seems to be an invisible barrier for some people to art when there doesn't need to be. It should be like sports where it is easily accessible to everyone.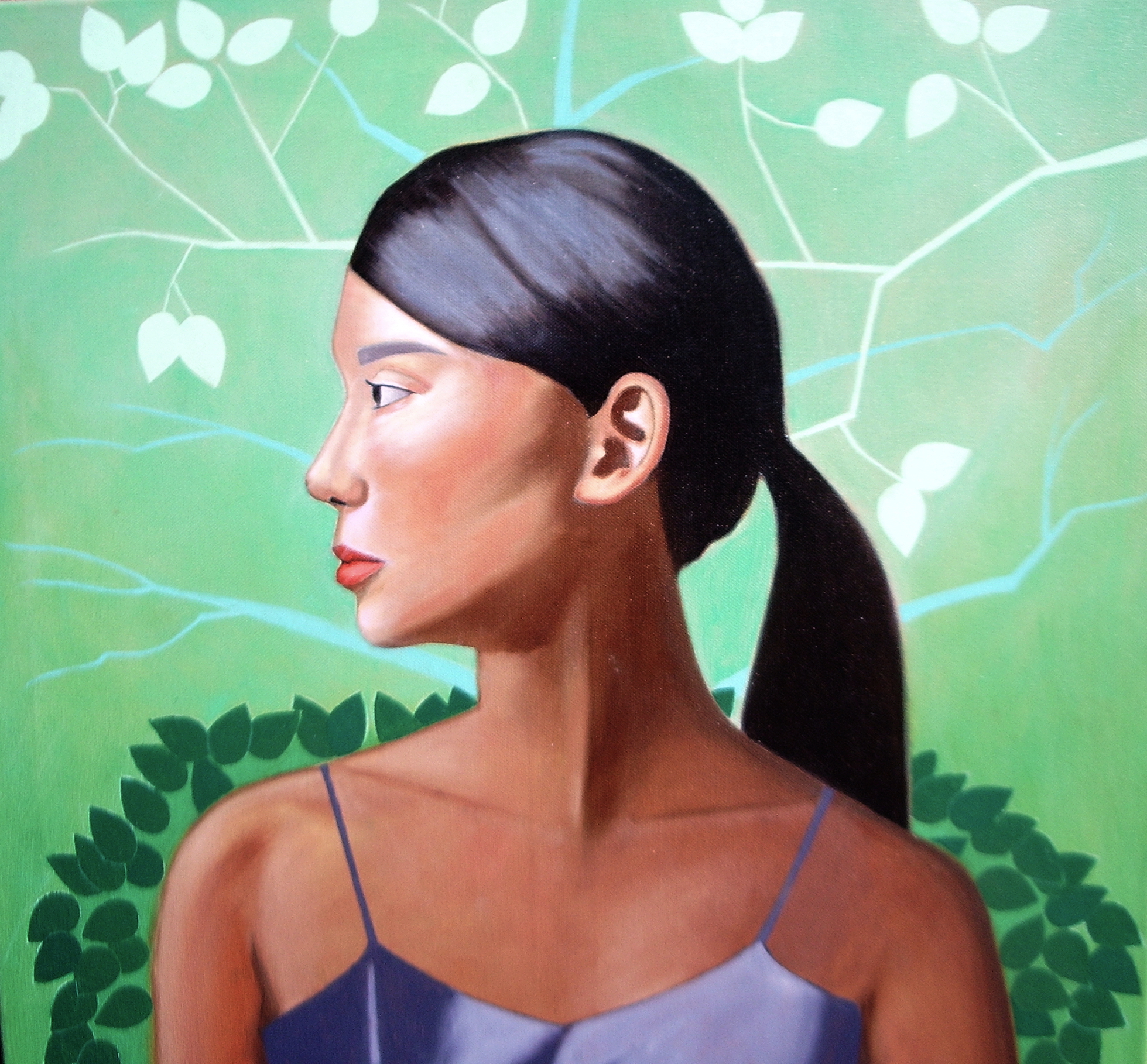 What do you dislike about your work?
When I look back at my past work it seems to have a pastel quality to the work which bothers me. I've actually started to do darker oriented pictures – not in terms of subject matter but in appearance.
What do you like about your work?
I like the fact that I decided early on that I would maintain strong drawing in my paintings and I've continued to do so.
Should art be funded?
I think it needs to be. It's not the same as commercial enterprises that are profit driven. It's kind of a niche activity which adds to the benefit of society but often doesn't generate income.
What role does arts funding have?
Arts funding can produce for example public art which benefits everyone.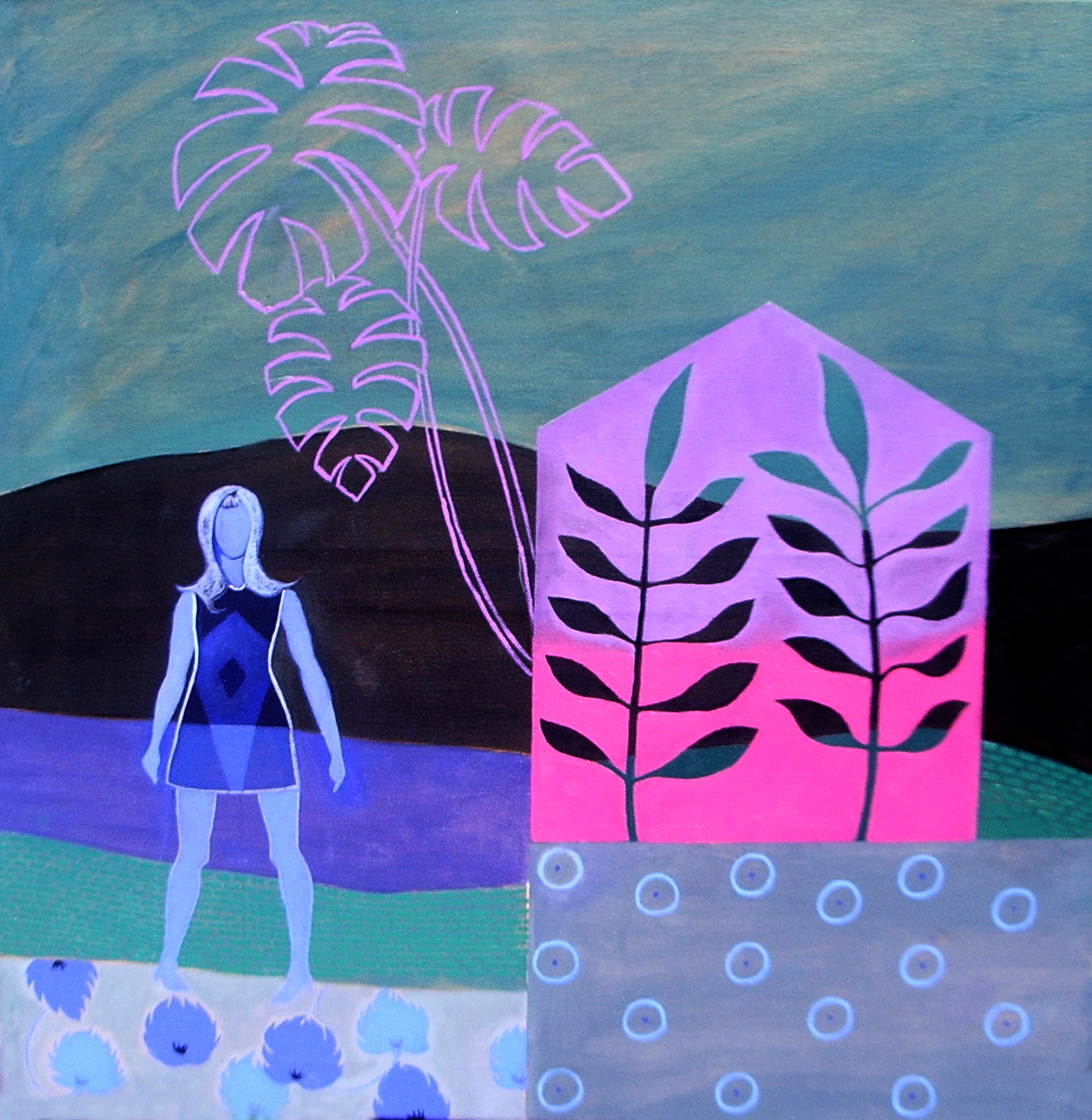 What is your dream project?
I'd like to do a very large painting for an indoor public space with complete freedom to choose subject matter and style.
Name three artists you'd like to be compared to.
Well I couldn't be compared to them but Mark Tansey or Ruprecht Kaufmann or Tibor Csernus.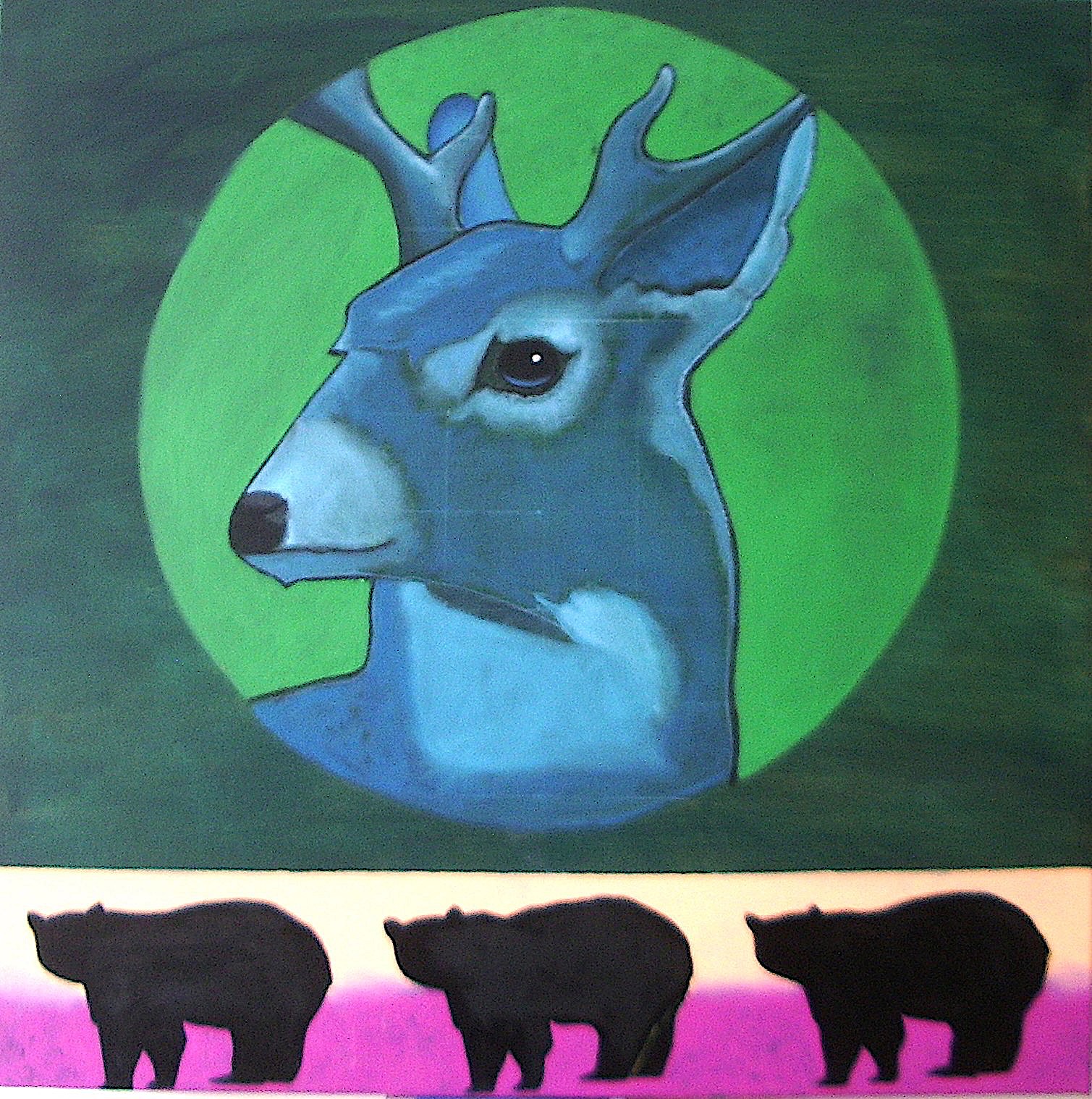 Favourite or most inspirational place?
I had the opportunity to go to Vienna some years ago. Vienna is a city where every two blocks there is an amazing piece of art or architecture to see. They have sculptures everywhere. There is so much art in the public space.
What's the best piece of advice you've been given?
Keep trying.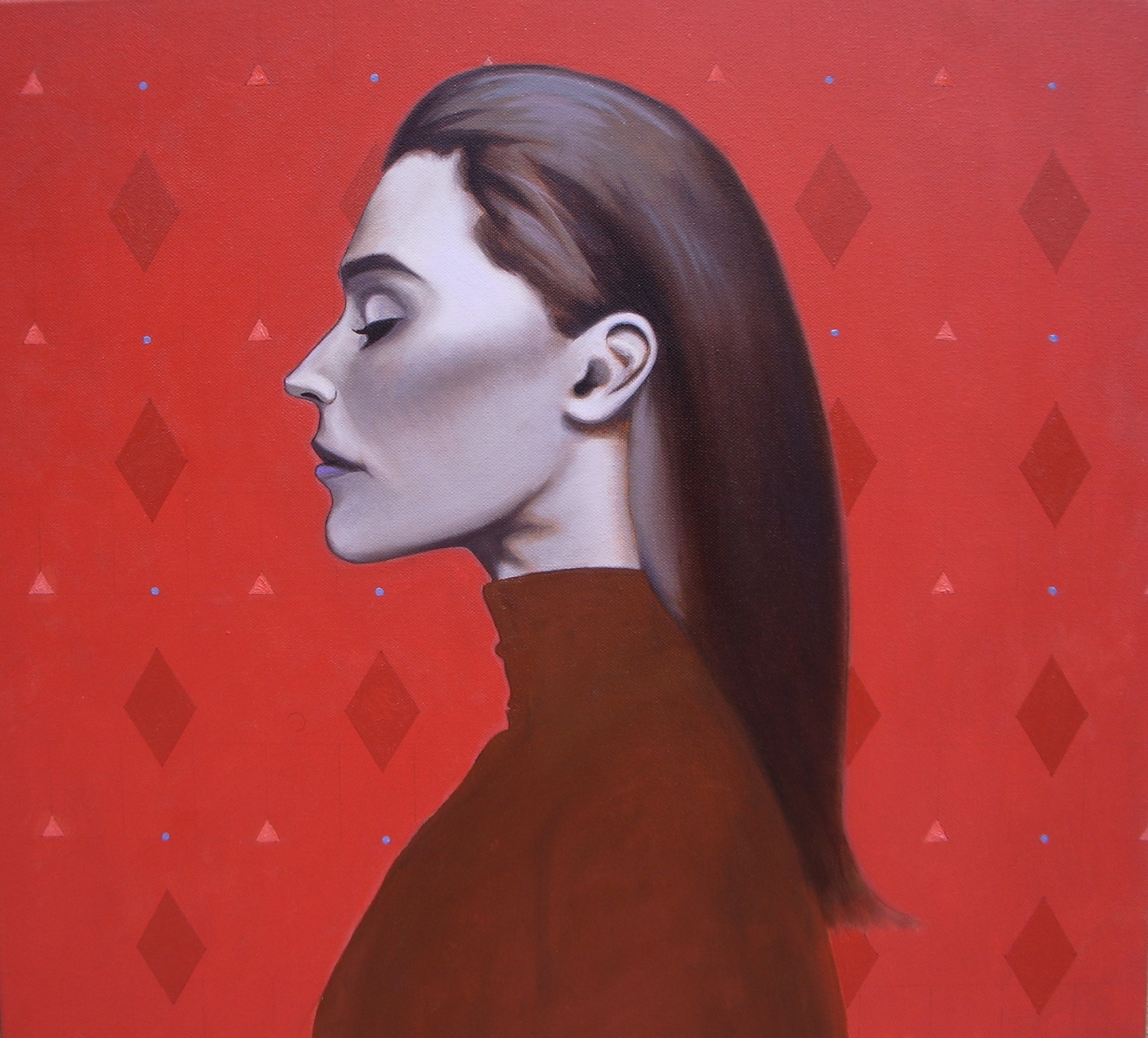 Professionally, what's your goal?
Just to make the best art I can with the best ideas I can manufacture.
Future plans?
As mentioned earlier, I've been working on pictures that have a darker look which has been inspiring me.