Born and brought up in India, a land full of colors, culture and diversity, Indian artist Ajay Chandak, a follower of spirituality, seeks to spread joy and positivity through his work. Inspired by the majesty of nature and her many moods, Ajay captures the beauty within and around him and weaves a fine blend of subtle human emotions, forms and textures that is evident in his paintings.
The vibrant colors and rich textures distinctive to his paintings are reflective of his childhood spent in kinship with nature and culture. Working with oil and acrylic paints, soft pastels, charcoal, and mixed media, his art ranges from contemporary to ethnic abstracts, portraits and landscapes. Enjoying sketching and painting for almost four decades now, Ajay has held many solo and group exhibitions in India and overseas.
What's integral to the work of an artist?
Every artist has his own signature style that comes out naturally in his work. It reflects an artist's own life journey, experiences and conditioning. Art is an expression of thoughts, emotions, message, a language of the heart that is expressed on canvas through different hues, strokes, textures.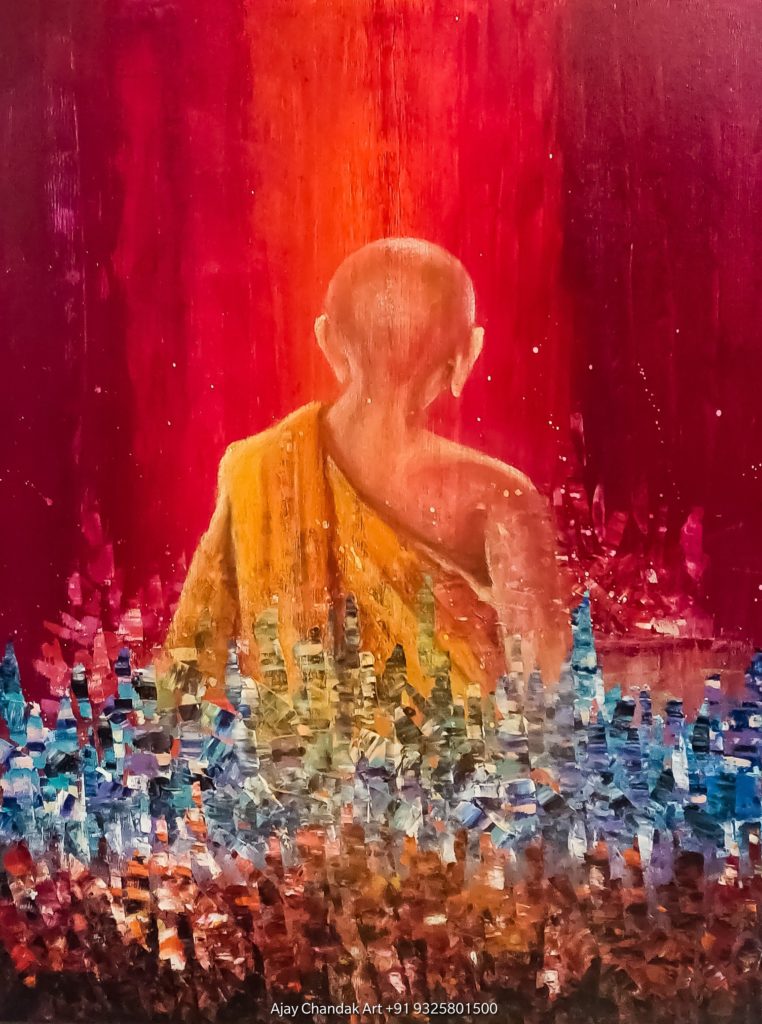 What role does the artist have in society?
Artists can make a huge difference in every field of life be it social, political, environmental or a lifestyle. Art is used for so many awareness campaigns for addressing social, environmental and even political issues spreading peace and harmony, heritage and culture.
What art do you most identify with?
I identify most with contemporary abstract art. I relate to it more, as an artist it gives me much more freedom to express myself freely.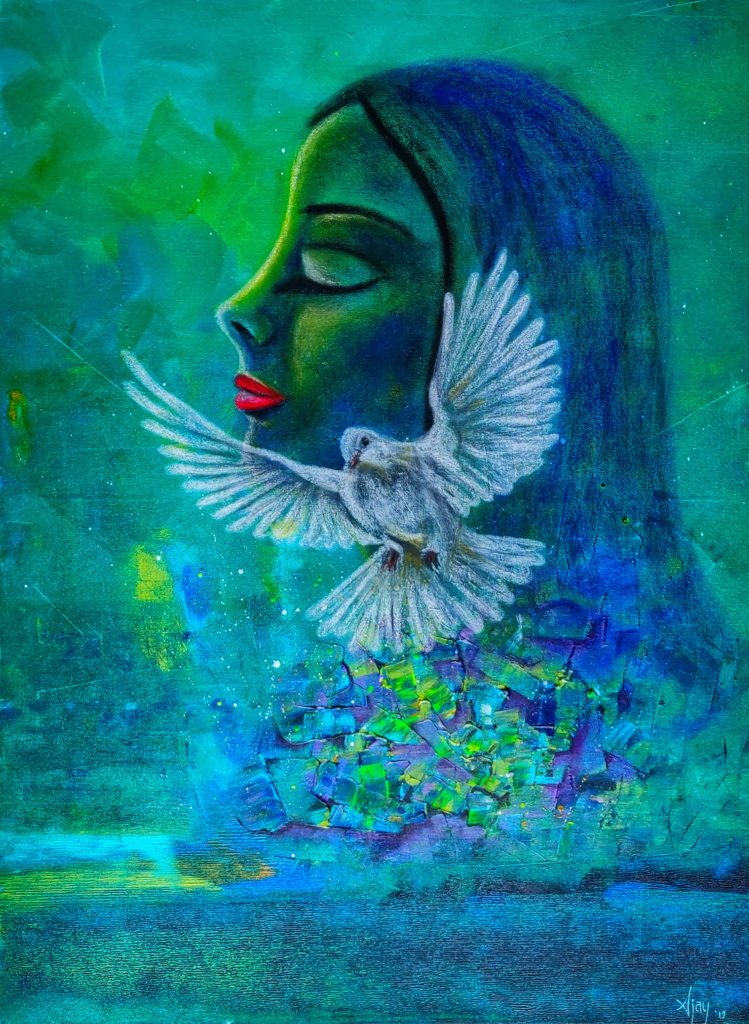 What themes do you pursue?
I am working on peace, harmony and ultimate goal of life as the theme for my art works.
What's your favourite art work?
I like the work of Jackson Pollock, an American Abstract Expressionist Artist. His Blue Poles and Autumn Rhythm are among my favourite work. In India, I like the work of Vasudev Gaitonde. It inspires me; it's soothing and meditative based on Zen philosophy.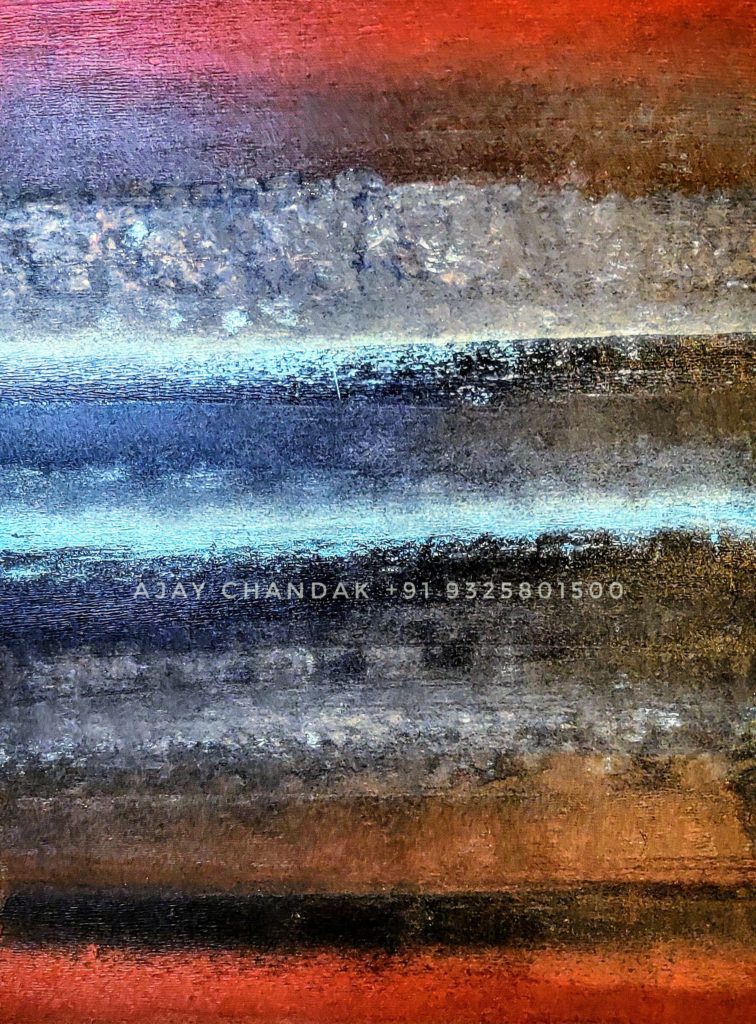 Describe a real-life situation that inspired you?
I take my inspiration from nature, the skies, mountains, flowing rivers, flowers, chirping birds. Nature is the supreme artist, with it's ever expanding canvas. I spend hours observing and meditating on nature and observing behavior and lifestyle of people from various background and culture
 Why art?
Art came naturally to me, as God's gift, at very early age of my life. Being an introvert, an emotional and a sensitive person, as a child I used to draw and sketch my emotions on paper. For me, it was very meditative activity, I used to spend hours sketching and painting since childhood. Art gave me a sense of belongingness, a medium to express myself, I felt good and engrossed, could express myself and connect with people through my art.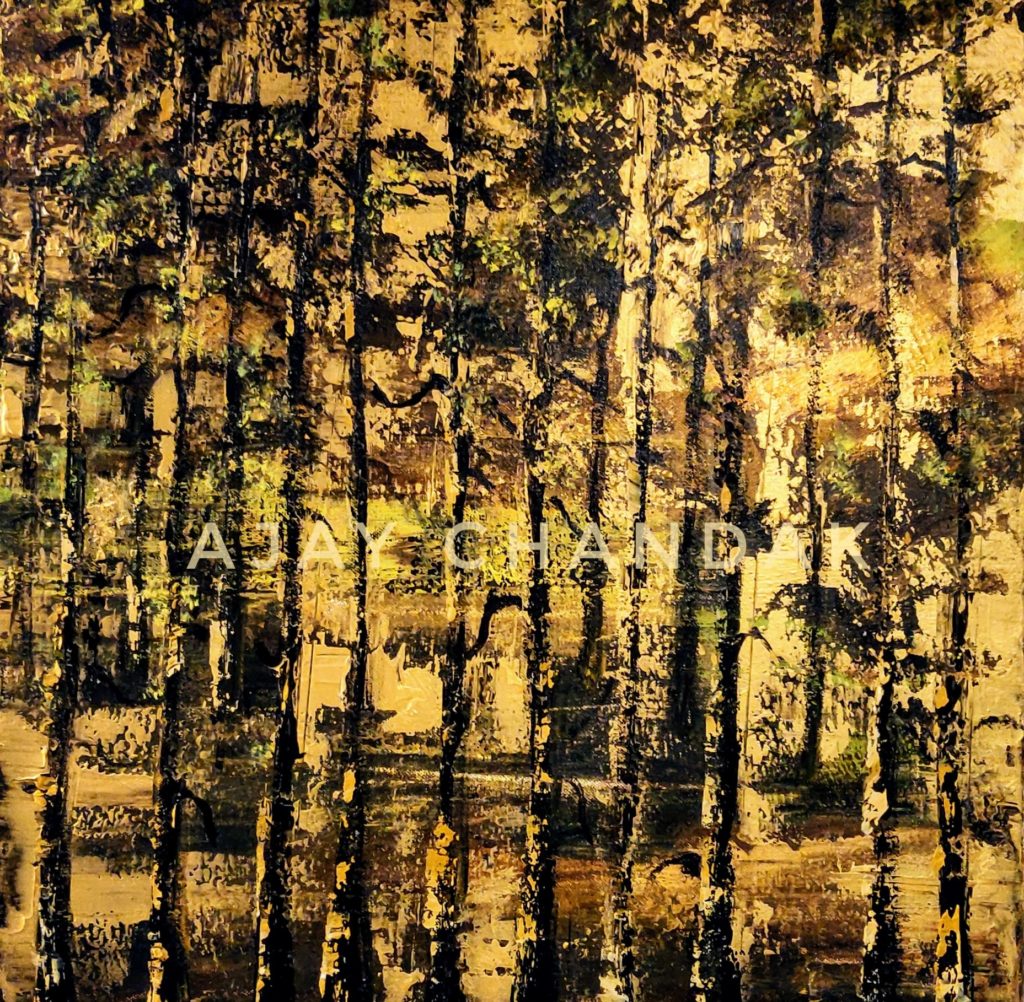 What is an artistic outlook on life?
I see art everywhere, while strolling in the garden; I see different varieties of flowers with different shape, size, colours, and texture. While eating I see art in cooking, making soups, salads, etc. While wearing clothes, I see art in weaving, texture, fabric, pattern, designs. While traveling I see art on the streets, at airports, in the city, town, village everywhere. I see art everywhere, while traveling, so many works of art are displayed at airports be it installations, paintings, sculptors, many different forms of art. While traveling to country side villages and town, I see so many different varieties of art and culture in day to day life.
Everybody is an artist at some level, a good chef makes and presents dishes that are more palatable, a good surgeon has to have art in his hands to save lives, a good teacher has to be a good Artist to shape the lives of students. Hence we call it 'Art of Teaching', 'Art of Living', 'Art of Communication', etc. Art touches people's heart, breaks barriers of ethnicity, caste, creed, skin color, nationality, connects people across the world.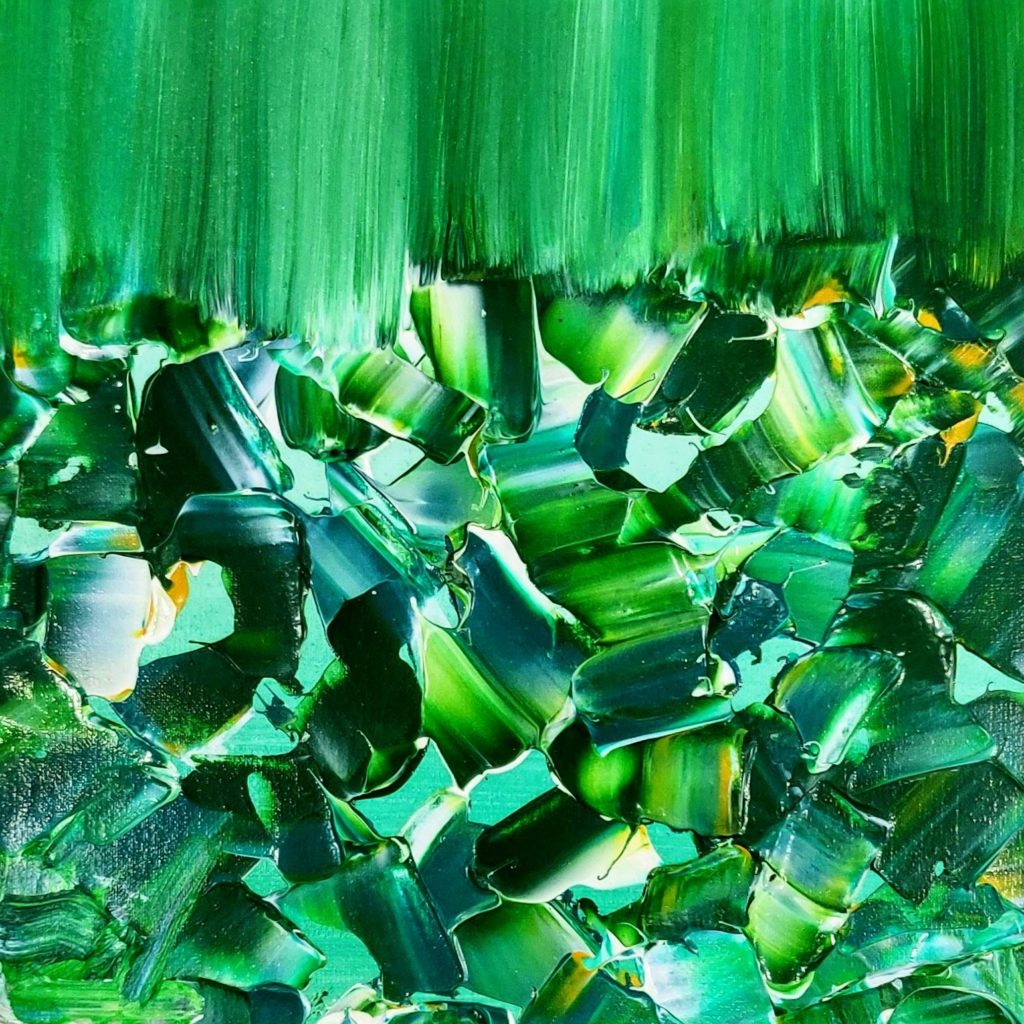 Is the artistic life lonely? What do you do to counteract it?
An artist spends a lot of time with himself, observing, thinking, meditating and working on his canvas.  He is so engrossed in his work while painting that he does not need to be with anyone else but with himself and his painting.
What do you dislike about the art world?
Commercialization of art, exploitation of artist's capability to make money, treating professionally trained and self taught artists differently irrespective of their work of art is what i dislike about the art world.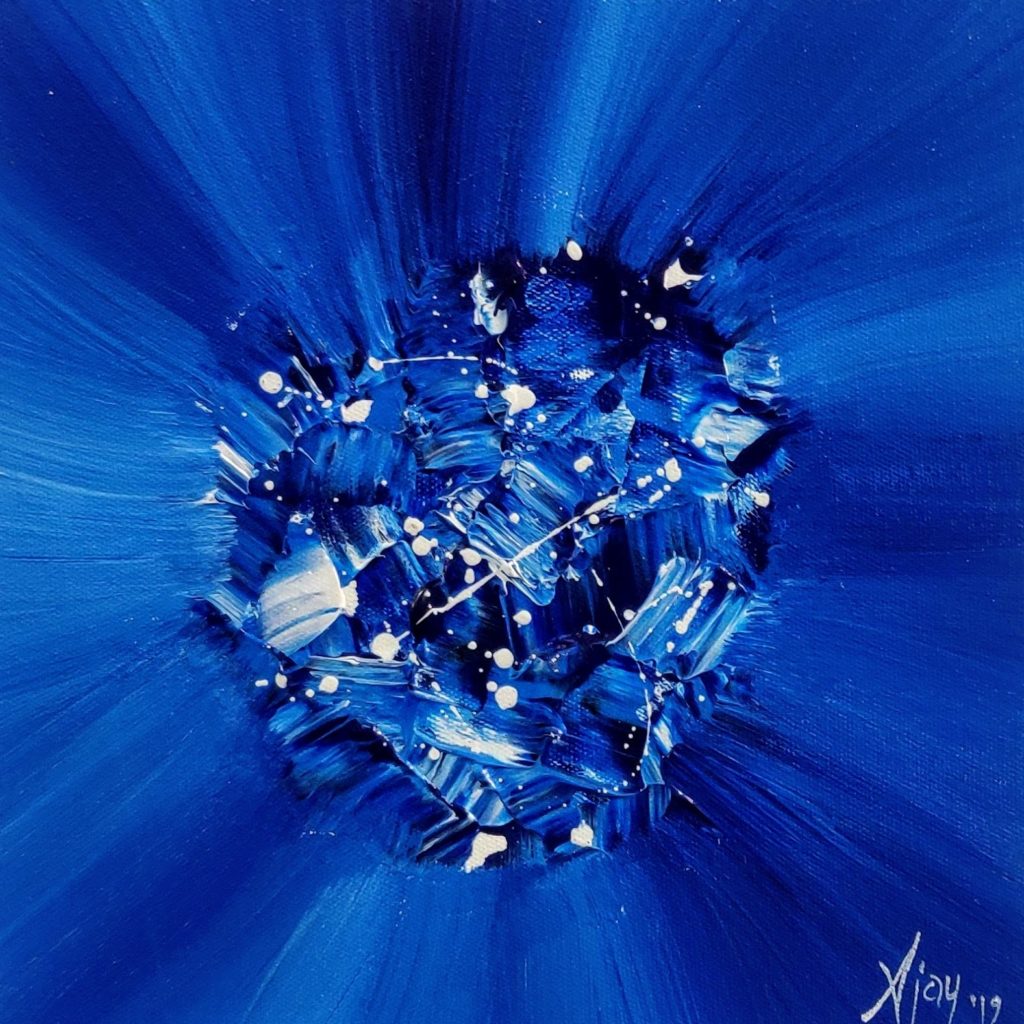 What do you like about your work?
I love to see a blank canvas getting converted into a meaningful piece of art. I love to play with colours and experiment with different mediums. I love the freedom of expression; I love to express myself on canvas. I love the texture and layers of colours in my paintings.
 Should art be funded?
I would largely say yes. It increases the risk taking ability of an artist to experiment with new media, new concept, new way of creating art. However, when funding comes in picture, money is involved and when money gets involved, the creativity takes a back seat. An artist should not be directed to work but should be given freedom to express himself/ herself through his art.
What role does art funding have?
It helps retain, regain and re-discover the lost forms of arts especially folk art.. It also helps in promoting various styles that otherwise would be difficult for an individual artist to work on especially when spending is more.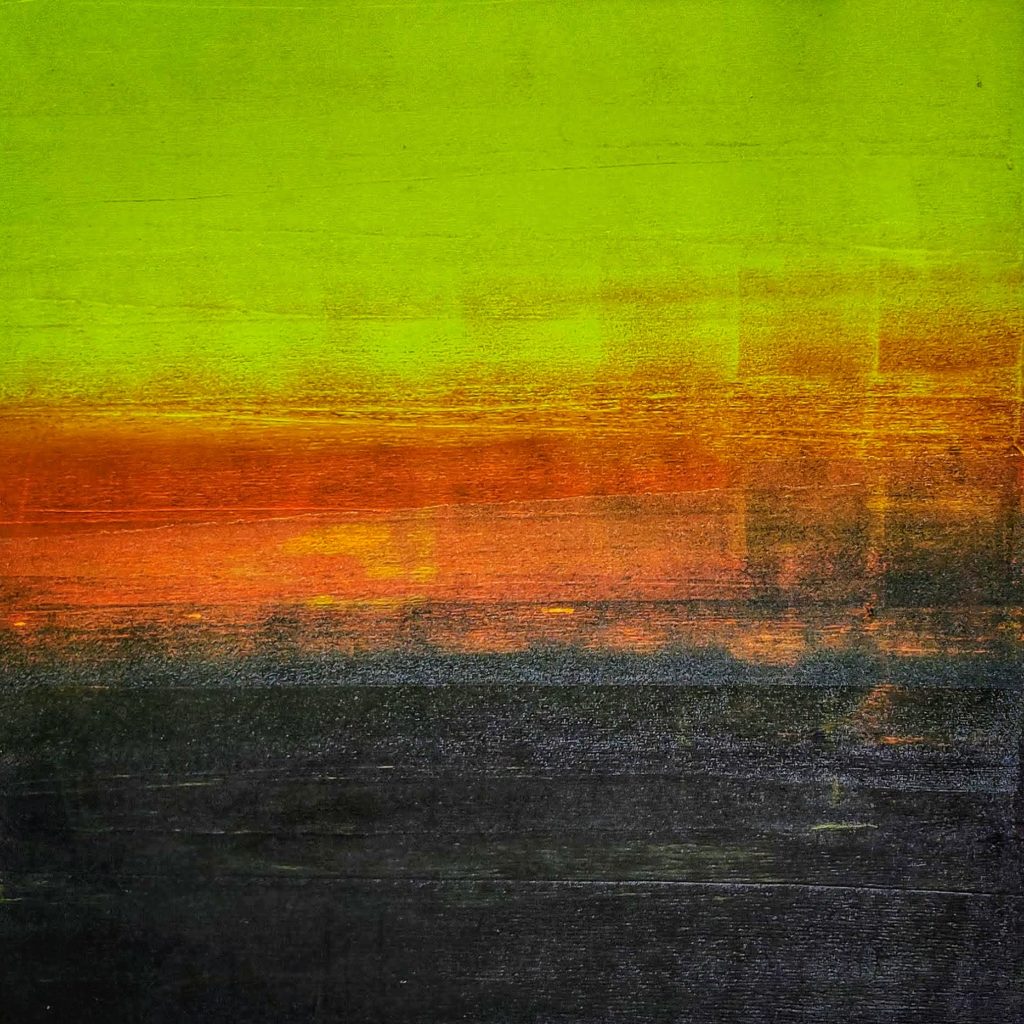 What is your dream project?
I want to use my art to spread the message of life, the hidden secrets and philosophy from our ancient scriptures. I am working on a series of paintings towards that direction.
Favourite or most inspirational place?
The Himalayas is my favourite place, it makes you feel that you are in the lap of God. The huge mountains, deep valleys, singing rivers, tall trees, and snow capped mountains, rustic terrain, angelic people, cool breeze, fragrant air, everything is so inspiring about that place.