Adriano Zumbo is one of Australia's most celebrated pâtissiers. This country boy's first taste of the sweet life was raiding the lollies and cake mix from his parent's Coonamble supermarket. He began his apprenticeship at the age of 15 where his love affair with pastry flourished. His swiftly expanding empire began in 2007 with his Balmain shop front, where sugared-up locals couldn't get enough of his pastries. An appearance on the first series of Master Chef Australia helped introduce the croquembouche to an even wider audience and made Adriano and macaroons a household name.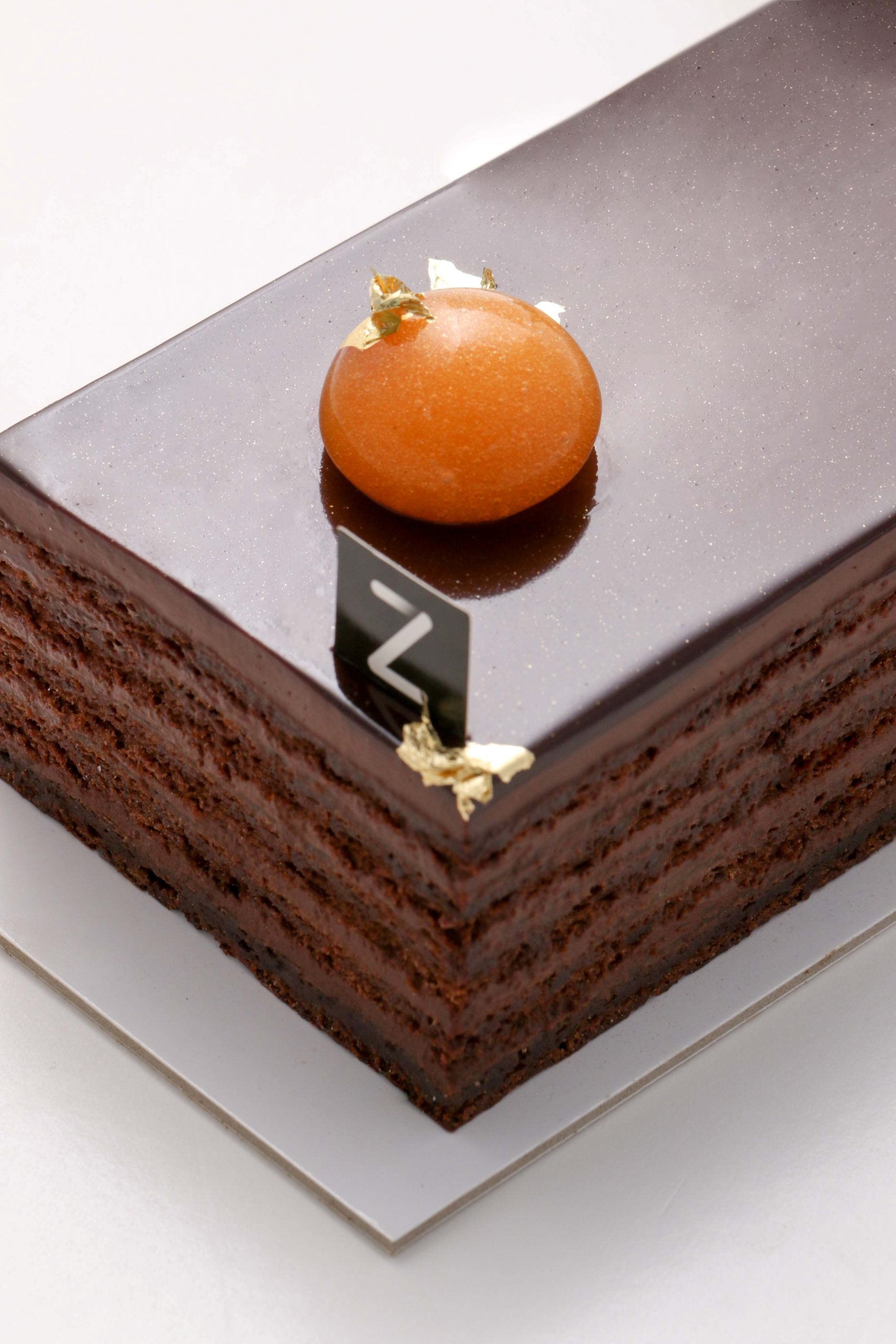 After opening 10 stores across Sydney and Melbourne, unfortunately in December 2018 the Zumbo retail business was forced to close, spanning 12 years of great memories, inspiration and creations. He has released three bestselling cookbooks, the most recent The Zumbo Files, which hit book shelves globally in May 2015. In his latest publication, Adriano presents 50 new recipes that explore unique flavour combinations; exciting textures and bold colours providing a rare glimpse into the creative mind from the man food critics call the 'Sweet Assassin'. This title was well earned in Adriano's recent television show on Netflix – Zumbo's Just Desserts, where amateur dessert makers had to try and recreate some of Zumbo's more technical and inspiring desserts.  Adriano is also a judge on the Netflix baking Series Sugar Rush.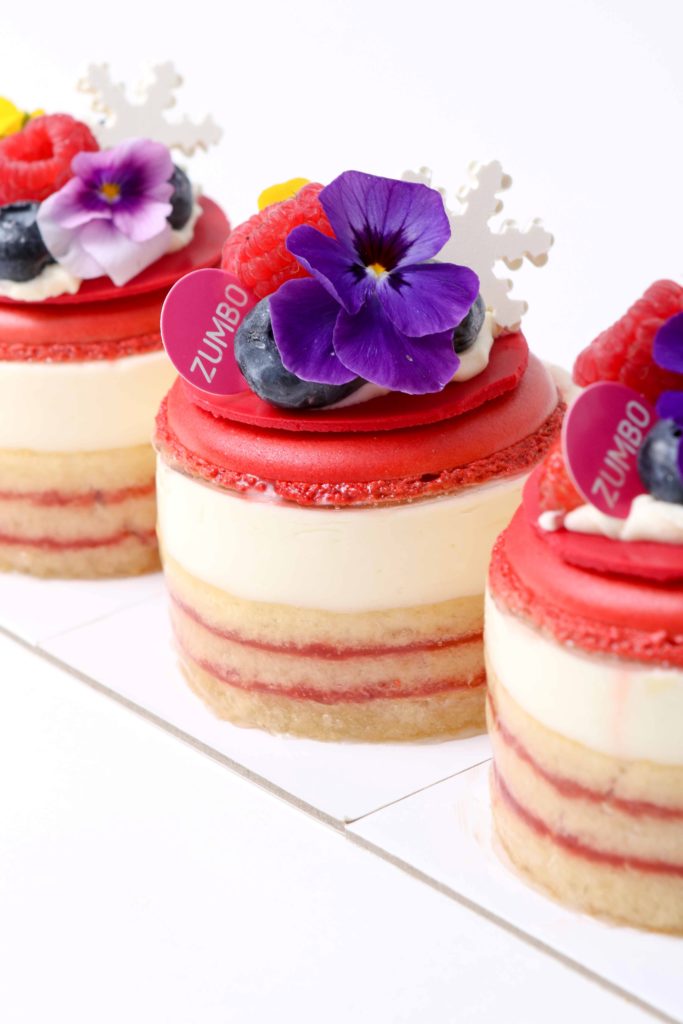 Adriano has competed in several prominent international competitions including Coupe de Monde and the Asian Pastry Cup. He has taught and participated in food festivals and events all over the world. It's his love affair with confectionery, combined with his Parisian training at institutions that include l'Ecole Lenôtre, Bellouet which has resulted in a sensibility as delicious as it is irreverent. This creativity is evident in every layer of his elaborate desserts. Constantly evolving and always considering his next move, cake, or idea, Adriano's infectious energy keeps his fans on their toes. They love it that way and so does he.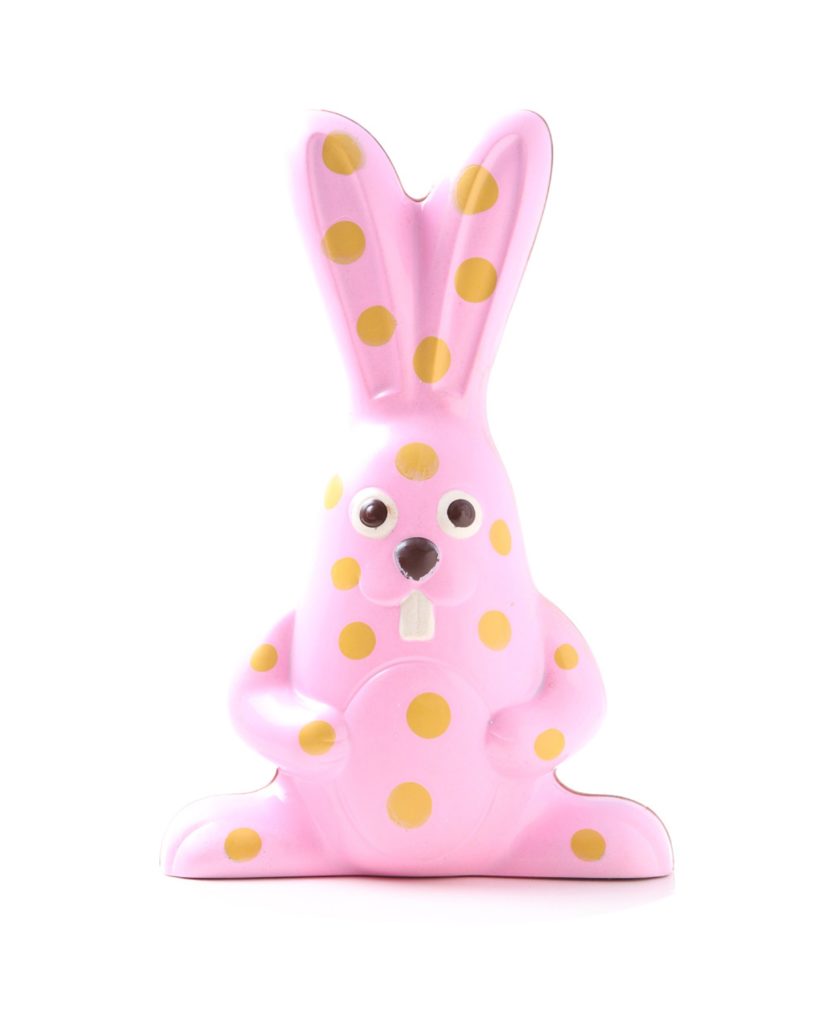 What inspired you to become a pastry chef? You've been in the industry for quite some time. Would you have done anything differently when first starting out?
The love of candies and sweets inspired me to become a pastry chef. My family had a few supermarkets and as I grew up I had to work. I would eat a lot of sweets, plus fill my school bag with packets of candies and biscuits daily. Having to work I quickly gravitated to the in store bakery where I found joy, creativity, focus and a hunger to learn more about this craft. Which later became a gateway to leave home and school at a young age giving me more freedom and an opportunity to start my career in this industry. No I wouldn't have done anything different from the way I did it, there's not much you can do but show respect, listen, learn and work hard starting from day one.
What is the philosophy and ethos behind the food you create?
I just like to create food that has great taste and texture and a simple look, as for me looks are the least important factor in creating a memorable dessert if you can't nail the first two elements basically you have nothing. Being true to the flavors and idea that you present is important, there's too much fluff out there with people saying or using terms just for the sake of it. I like my creations to connect with my personality and who I am , how I think , the people I meet , experiences in life, flavors that connect with and what I like at that time. And have quirkiness and humility with some cheeky humor at times.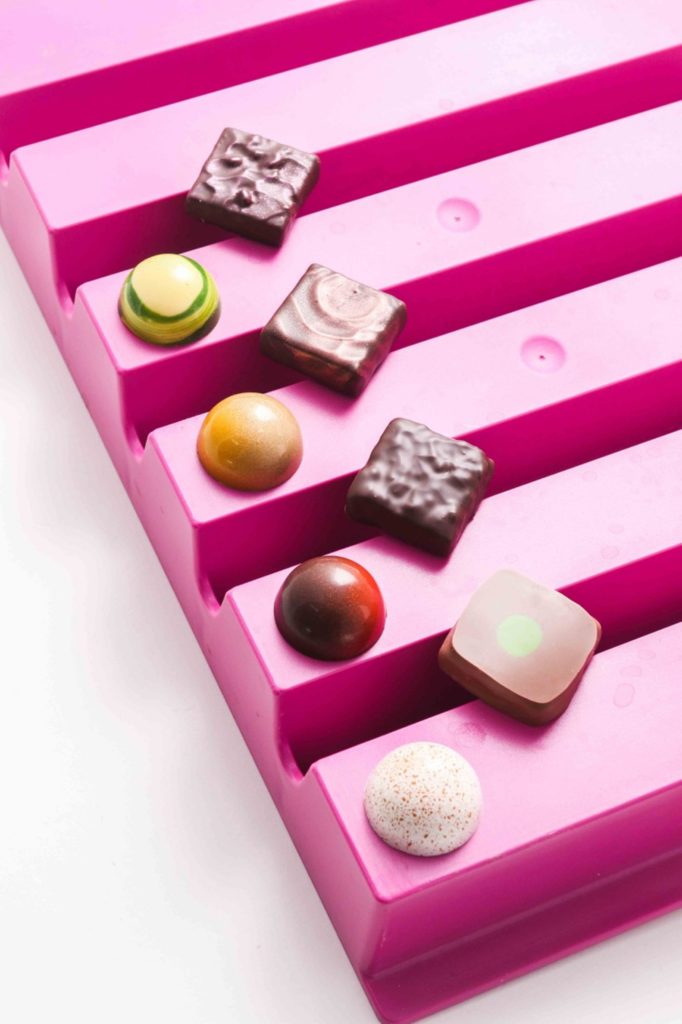 What's the latest trend when it comes to baking and patisserie?
I don't really see a trend that's in the forefront or sticks out with an obvious presence.  For me trends have really died over the past few years other than a few social media bursts here and there like dalgona coffee but they don't last long, everybody forgot about it already if you notice. I think the biggest slide is people in baking are not trying to create original products but mostly using the classics that can be tweaked with a slight twist especially in an oversaturated market of content, online learning, videos, pictures and recipes.
What is one food (pastry) trend you wish would just go away?
Honestly I don't really connect to any trends these days, maybe years ago, but with age you just don't notice it as much.  I just focus more on what I am doing.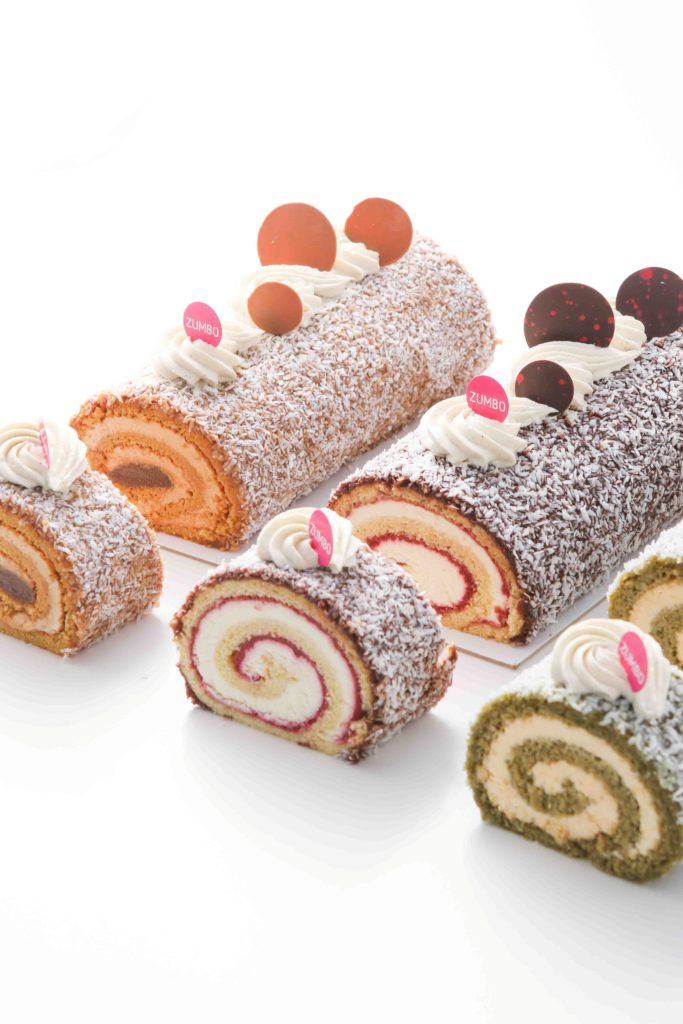 What is your baking style and the philosophy behind it? 
My baking style is simple yet modern but with some unique visits to classic and with a twist of unusual flavour combos.  My philosophy is food needs to taste really good; we should create great textures that can bring emotion and excitement to the mind and palate. By creating interesting food we can intrigue people with a quirky name or a story that connects your inspiration and creativity and takes people into the world of your imagination. Baking doesn't need to be difficult you just need to think about the processes and what they will add to the dish, a lot of time things get over complicated when there's just too much going on, bringing confusion, lost flavours and inefficiencies in the making. Less is more on most occasions according to me.
What's your favourite comfort food?
My favourite comfort food would have to be a pizza, a really good artisan Neopolitan style wood fired pizza.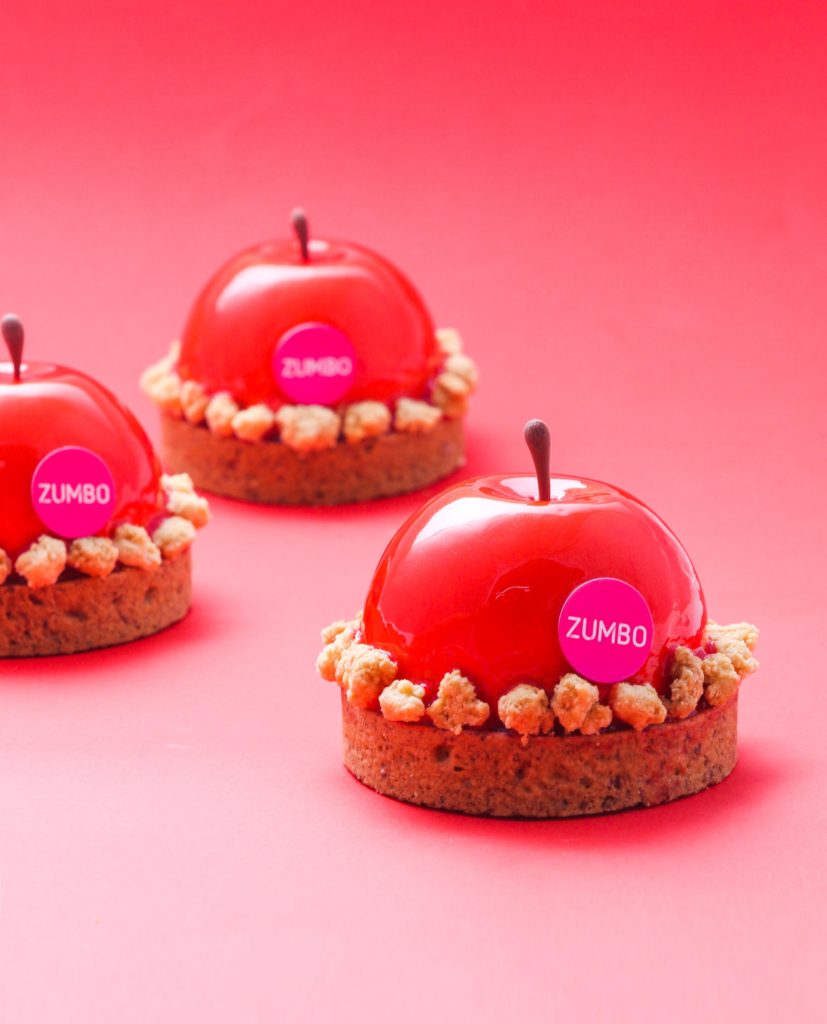 What's your favourite pastry or cake or baked product?
I think my favourite would have to be a good chocolate cake or fondant, a creamy cheesecake or an honest slice of apple pie.
Who or what was your inspiration to become a pastry chef? 
I became a pastry chef as an outlet to leave school and home at a young age, I did take a liking to baking and a love for sweets and junk food, so this was for me the driving force to take a plunge into this career. And back then baking was not like it is today in terms of visibility and easy to obtain information. My first real inspiration for a pastry chef was Pierre Herme.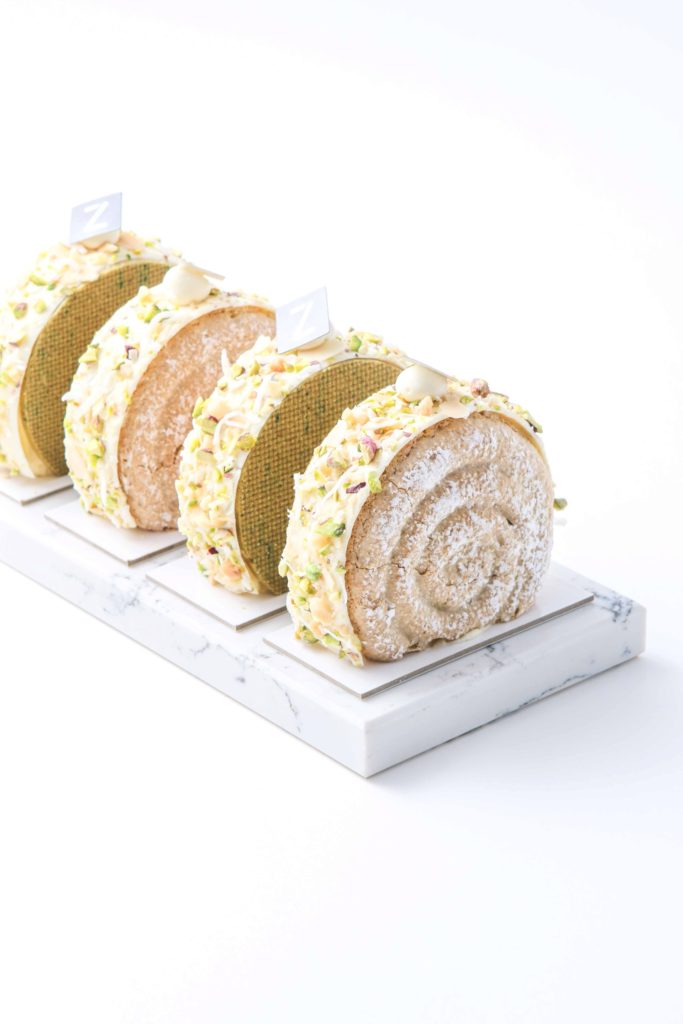 What is your advice to aspiring pastry chefs? 
My advice is to have a dream and chase it, respect all the people around you and on your journey, set yourself some goals, keep learning, be yourself.
Develop your personality and turn your imagination into reality, build resilience, know the road is not always smooth and be aware of the bumps and mountains you will need to climb along the way and the main thing is to have fun no matter what!
 Future Plans? 
My future plans are to keep learning, maintain a balance in life and to continue to enjoy my craft and keep it fun always.
Would you consider yourself as an artist? Are you inspired by
artists when you create your pastries? When you create different products everyday where do you get inspired from?
Inspiration is all around us, every breath and every step from childhood nostalgia to architecture and nature. It's our different minds and thought processes that absorb these inspiring moments and process it according to our personalities and upbringings to express our imagination in different ways.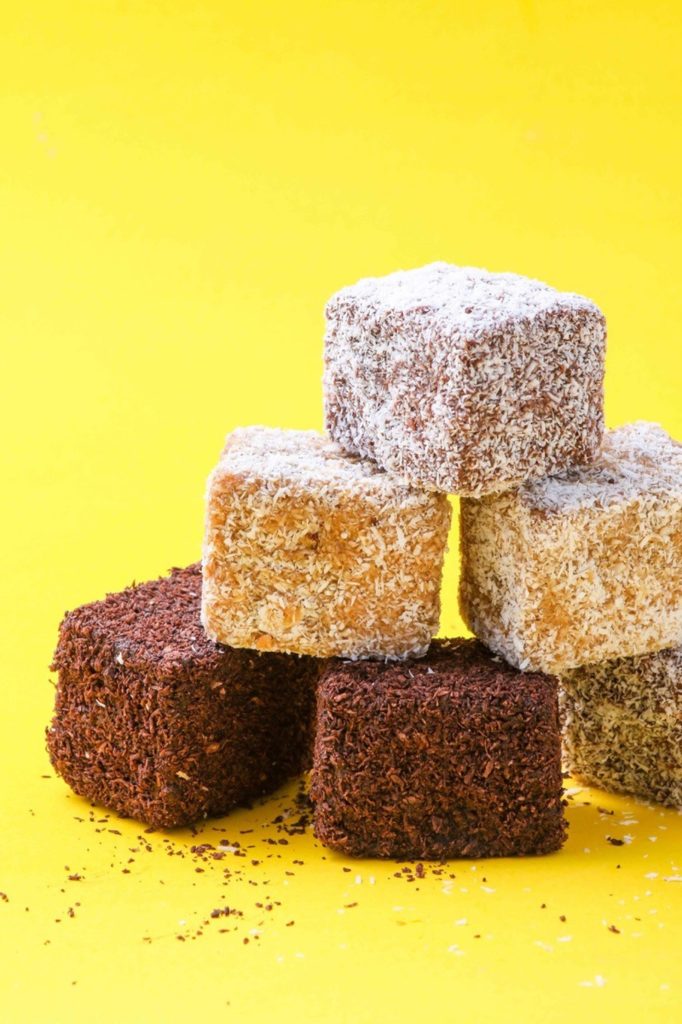 What are the most important considerations when crafting your menu? 
Balance, color, seasonality if you are in a restaurant, efficiency and costs are the most important considerations when crafting my menus.
Have you ever considered being a vegan chef? How practical is it
being a pastry chef? 
No I have never considered being a vegan chef, I make a lot of plant based desserts and it's a good challenge and a different process to use while baking. Being vegan is a choice, plant based is a lifestyle so I can eat a plant based diet as I wish when I feel like and still eat animal from time to time.
What's your signature dish? 
Zumbarons and V8 cake are my two signature dishes.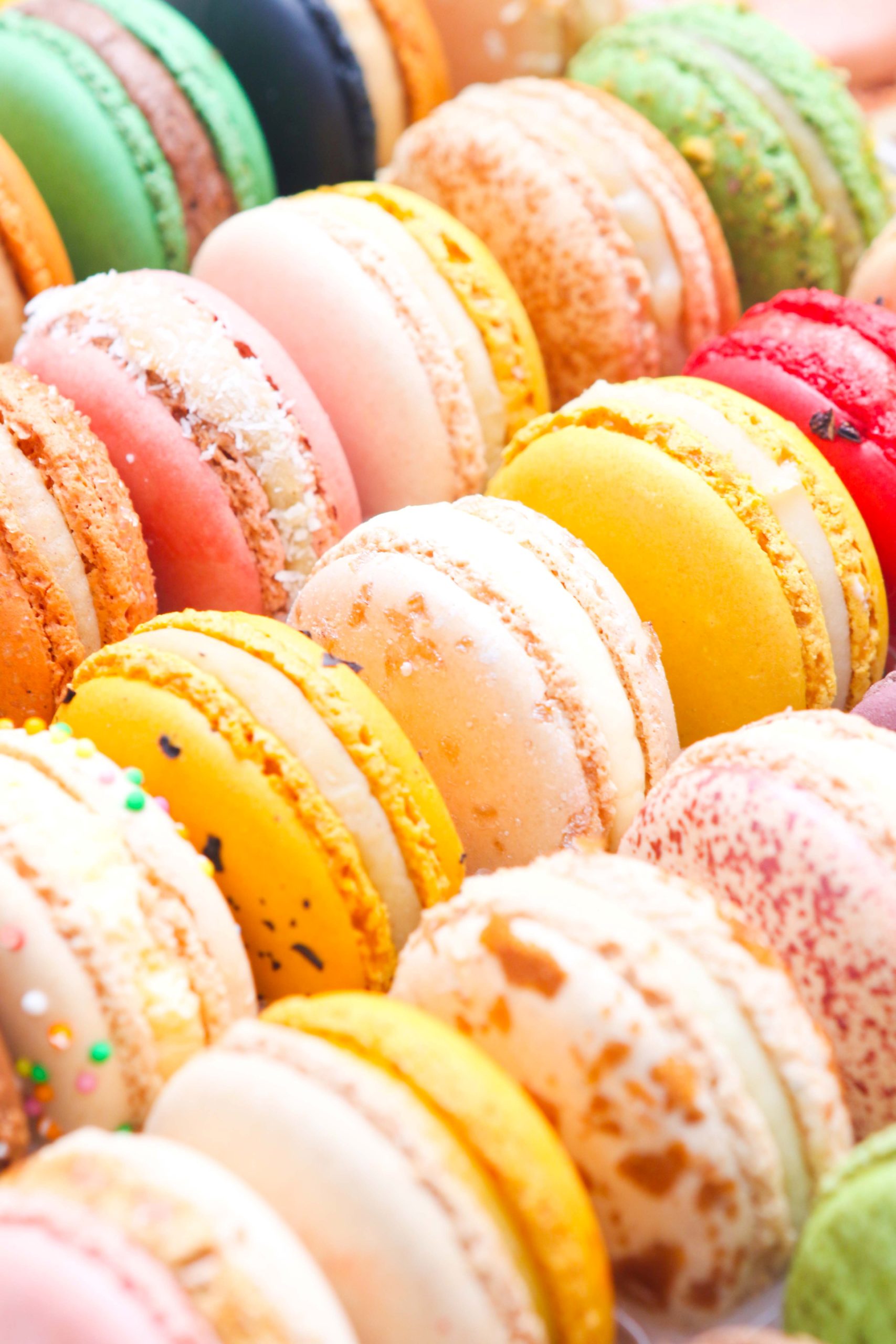 How has the current pandemic affected your work? 
I had to pretty much cancel most of the events and work I had planned for the year, the pandemic made me look at different ways of working.
When the lockdown is over, what is the first restaurant you'll be
heading to and what will you order? 
We are out of lockdown here where I live in Australia, so restaurants are now open as usual. But Rice Boi was the first place I went to once the lockdown was lifted.
Which is the dish you've created that you are most proud of and why?
Every dish has a different reason and meaning whether for an occasion or just an expression of creativity, so I would have to say I am proud of all my creations for different reasons and special moments that each product represents.