Chef Paul Liebrandt's food melds the tradition of classical cuisine with a contemporary, personal approach to ingredients and technique along with a uniquely graphic visual style.
As a teenager growing up in London, England, Liebrandt cooked for some the world's most esteemed restaurants and chefs including Marco Pierre White at his Michelin three-star restaurant, Raymond Blanc at Le Manor Aux Quat' Saisons in Oxford and Jean-Georges Vongerichten at the London outpost of Vong. He traces his turning point from cook to chef to a life-changing year he spent working under the brilliant Pierre Gagnaire at his eponymous three- star restaurant in Paris, France. Following that experience, Liebrandt moved to New York City in 1999, where he worked briefly for David Bouley, at Bouley Bakery.
In 2000, Liebrandt first became a chef in his own right at Atlas restaurant on Central Park South. In November of that year, at the age of 24, he earned the distinction of youngest chef ever awarded three stars by the New York Times: critic William Grimes praised his "daring, distinctive style," likening him to "a pianist who seems to have found a couple of dozen extra keys." After leaving Atlas, Liebrandt cooked at Papillon, then for numerous high profile clients including Lord Rothschild and HRH Prince Andrew. He opened his first restaurant Corton in 2008. Corton was awarded two Michelin stars in its angular year and was nominated as Best New Restaurant in the United States by the James Beard Foundation, also winning best new restaurant in the USA by Esquire magazine.
In 2013 Liebrandt opened his second restaurant The Elm in Brooklyn, which after six weeks of being open was voted best new restaurant in the USA in Esquire magazine's industry pantheon, its Best New Restaurants list. Liebrandt has been profiled in Vogue, Men's Health, W Magazine, UK Sunday Telegraph, Men's Health, W Magazine and many others. In 2009, Food & Wine Magazine named him one of the Best New Chefs in the United States. In 2011 the HBO documentary 'A matter of taste- serving up Paul Liebrandt' was released which garnered an Emmy nomination and won best documentary at the James Beard Awards in 2012. His first book 'To the bone' was published by Clarkson Potter in December 2013. Paul Liebrandt lives in New York City. In this feature we speak with Chef Paul Liebrandt about his philosophy, his favorite dish and favorite ingredients.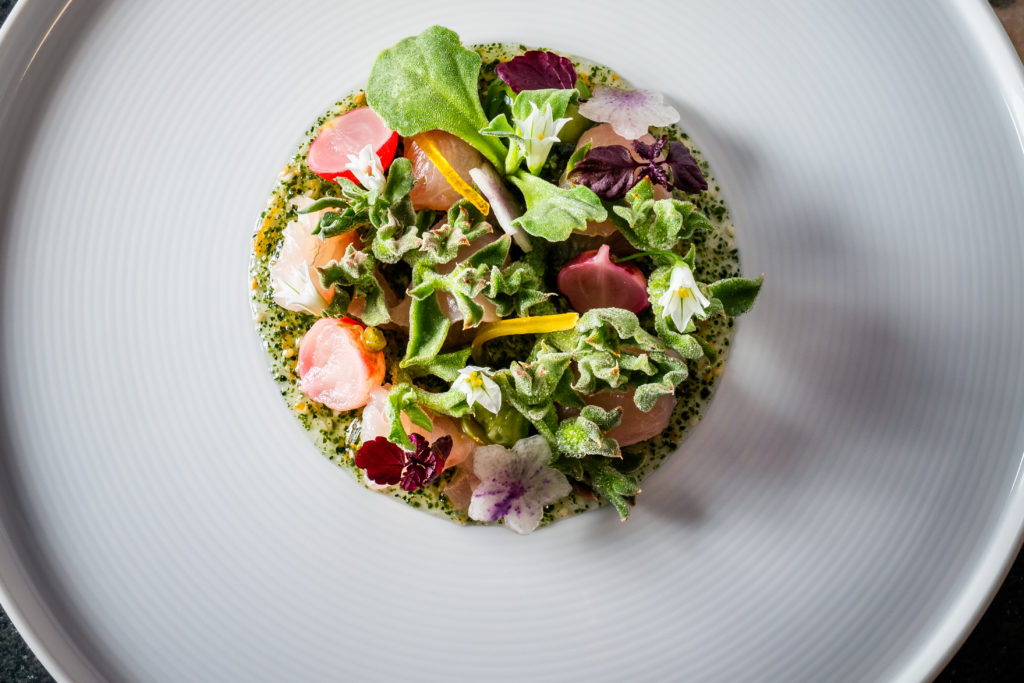 Which is your favourite ingredient?
Madagascan Vanilla is my favorite ingredient.
What is your advice to aspiring chefs?
Cooking is a marathon not a hundred meters race.
What's your comfort food and which is your favorite restaurant to dine at?
Anything Japanese, Sushi Amane in NYC is my favourite restaurant to dine at.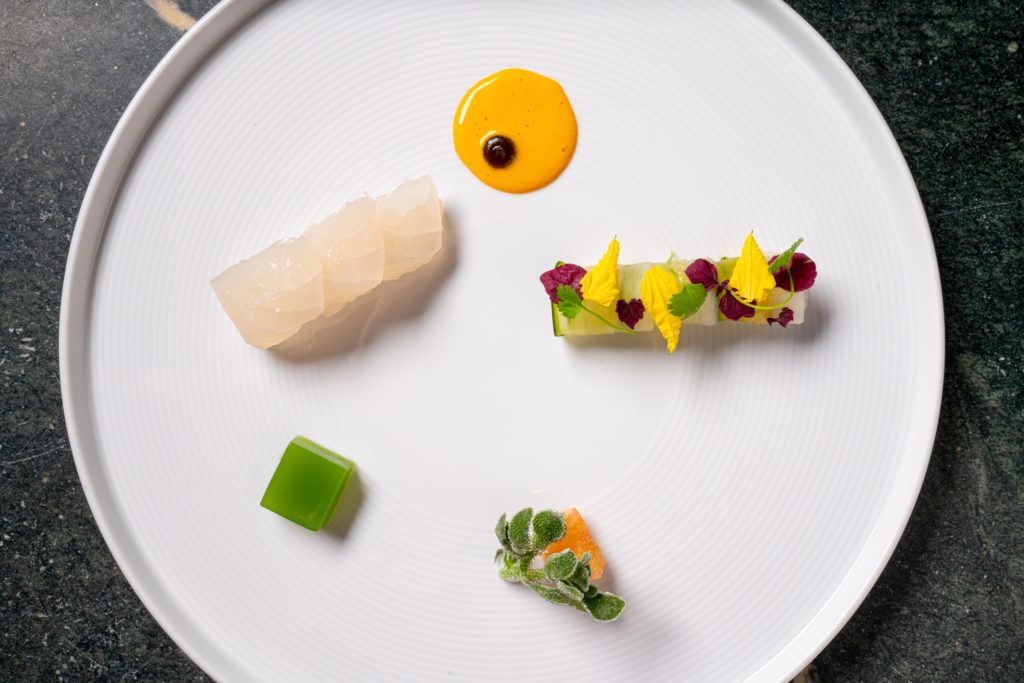 Who is your inspiration?
Pierre Gagnaire would be one.
Which is your signature dish/dishes?
I do not believe in the term signature, my style and sensibility of my craft speaks louder than a dish.
What is the philosophy and ethos behind the food you cook?
The philosophy behind my cooking is spreading happiness, the spirit of sharing, thoughtfulness, the spirit of giving, an international outlook and being respectful towards my ingredients, towards sustainability and zero wastage.
Which is the dish you've created that you are most proud of and why?
Anything from the sea- reminds me of my childhood!
How has the current pandemic affected your restaurant?
The current pandemic is not good for business of course and the long term repercussions of the pandemic are tough questions for most cosmopolitan restaurants.
What is the one food trend you wish would go away?
Pretty and fake Instagram food is one trend I wish would go away.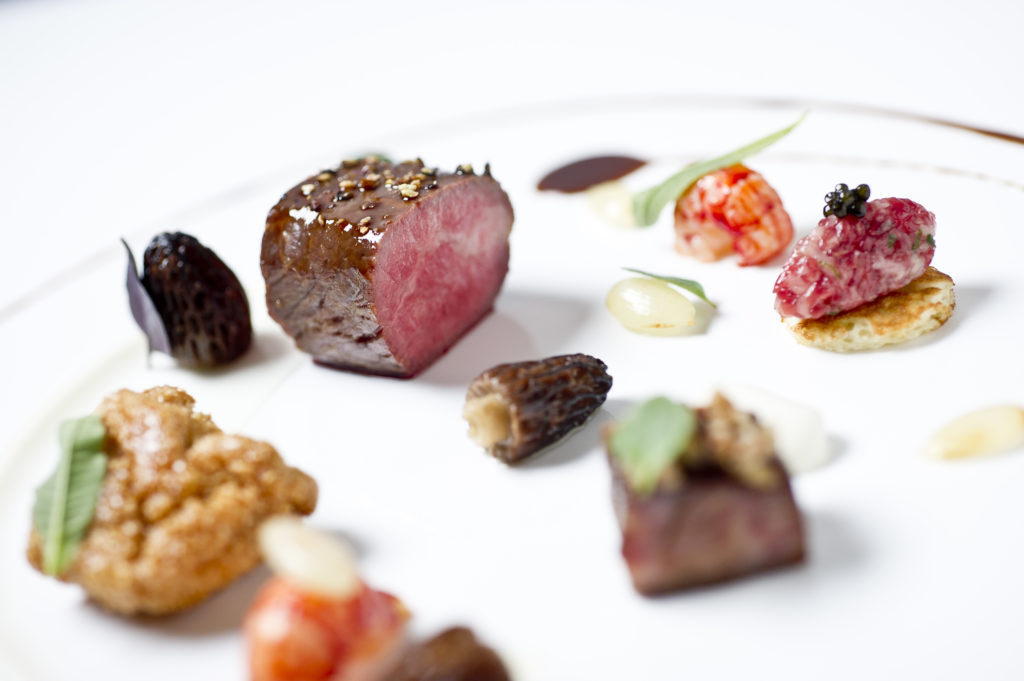 When the lockdown is over, what is the first restaurant you'll be
heading to and what will you order?
Sushi Amane in New York is the first restaurant I will head to once the lockdown is over, and I shall order a full omakase!
What are the most important considerations when crafting your menu?
The most important considerations when crafting my menu is balance, time and place, who will be eating, sense of season.
Which is your favourite dish to cook at home?
Fish curry with jasmine rice is my favourite dish to cook at home!
Which is your favourite childhood dish and why?
Fish and Chips- so British I know!