Antonio Bachour grew up in Puerto Rico and was hooked on pastry from a young age, thanks to a childhood spent in his family's bakery. He spent his first few years honing his trade in Puerto Rico as a pastry chef at Sand Hotel and Casino and Westin Rio Mar Beach and Resort. 2001 found Bachour States-bound, in Miami Beach, as executive pastry chef at Talula (NY Times Best New Restautant). And soon he was trying his hand at Italian delicacies at both Devito South Beach and Scarpetta (New York Times 3*) in New York and Miami. In 2009, Bachour was asked by KNR Food Concepts to be a part of the opening team at the W South Beach Hotel. Shortly after, he took over responsibility for all pastries for The Trump Soho hotel and it's restaurants. Pastry Chef Bachour was selected as one of the 'Top 10 Pastry Chefs' in America for 2011. Antonio was one of the finalists in the 2011 International Chef Congress Pastry Competition. In the year 2012 Johnson and Wales University selected Antonio for the Zest award for Baking & Pastry Innovator. Chef Bachour was the Executive Pastry chef for St. Regis Bal Harbour Resort for the duration of 2011-2016 and in charge of the desserts program of Jean George (3 * Michelin) in this resort. Bachour's hyper-creative desserts have been featured in numerous pastry publications, such as So Good Magazine, Dulcypas, Saber y Sabor (Spain), Starchefs (The Architecture of New York), Gourmet Magazine, Dessert Professional, Pastry Art & Design, National Culinary Review (Magazine of the American Culinary Federation).
Antonio Bachour has come up with five books named as Bachour, Bachour Simply Beautiful, Bachour Chocolate, Bachour The Baker and Bachour in Color. Chef Antonio Bachour frequently travels the world teaching classes and doing collaborative dinners with the best chefs in the world. Bachour was awarded The Best Pastry Chef in the World in 2018 by The Best Chef Award in Milan. In 2019 Esquire Magazine awarded Bachour as the Pastry chef of 2019.   Chef Antonio Bachour owns three bakeries in Miami and will open soon his fourth concept in Downtown Doral.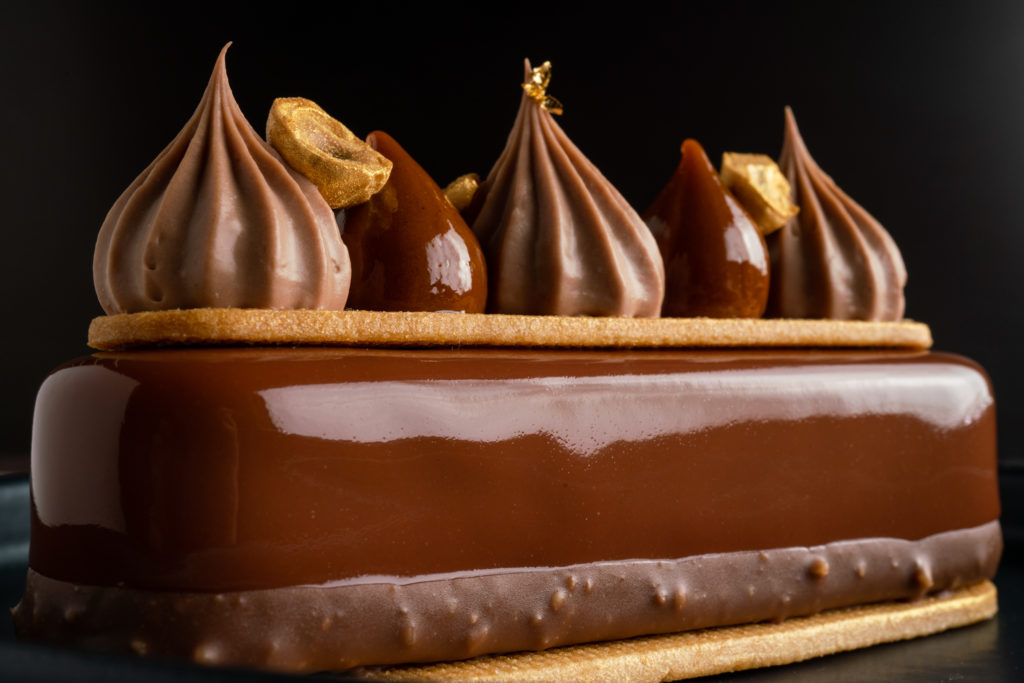 What inspired you to become a pastry chef? You've been in the industry for quite some time. Would you have done anything differently
when first starting out?
I felt inspired when at the age of twelve I saw pastry chefs work at my parent's bakery. That was love at first sight. So I would not change it because it was my first love! Looking back, I would not change anything in my career because it has been a learning at every step and each experience has added value to my career, I have worked from beginner positions to become a celebrity chef.
You've cooked in some really intimidating kitchens. Was there anything you did to build your confidence and ensure you always
maintained the drive?
Working in the kitchen is not easy, I always had a lot of discipline. I saw this profession as a career and I have respected it a lot. When you have a   passion for this profession everything becomes easy for you in a way.
What's the latest trend when it comes to baking and patisserie? What is one food (pastry) trend you wish would just go away?
I think the trend in pastry art today is laminated doughs, like croissants and puff pastry. Also healthier desserts with less sugar and fat content. The growing interest in croissants and dough is seen more and more. I think cup cakes are over rated, that trend should definitely end.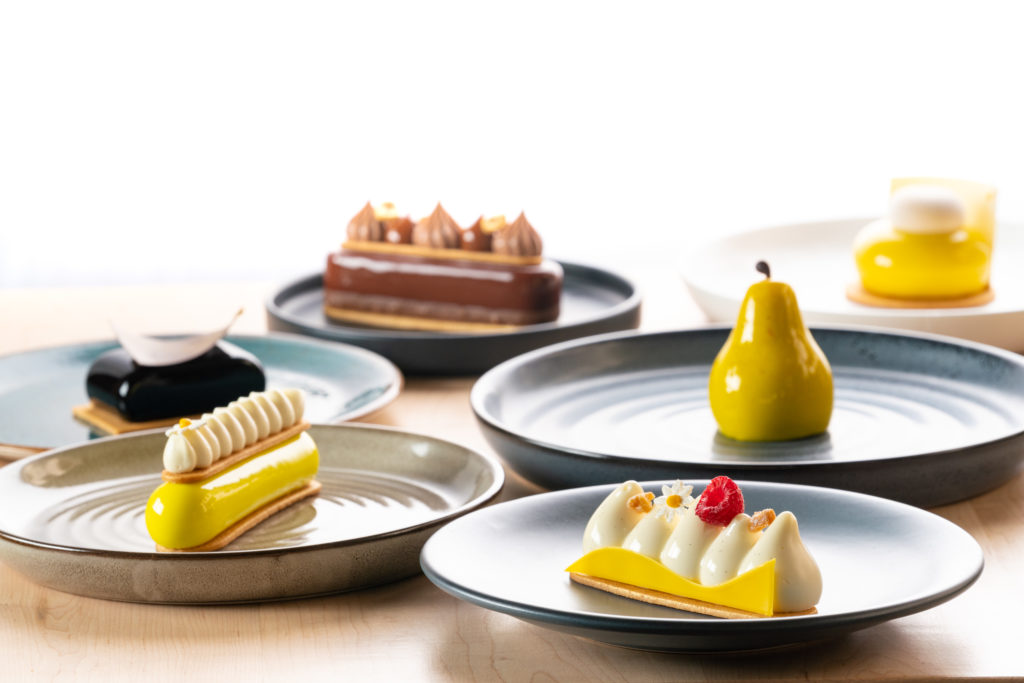 What is your baking style and the philosophy behind it? 
My baking style is clean, with an explosion of flavors and the wow factor of aesthetics. My philosophy is that people eat by the eyes, that they become hypnotized when they see my desserts first and fall in love again while trying my desserts.
What's your favourite comfort food? What's your favourite pastry or cake or baked product ? 
My favorite food is Asian, I love Chinese, Japanese and Indian food as well. My favorite desserts are those that are creamy in texture such as mousses, creme brulee, panna cotta and cremeux.
Who or what was your inspiration to become a pastry chef? 
My mother inspired me a lot, we never missed a dessert at dinner time in my house thanks to her. She used to create some really mind blowing desserts at home and was immensely talented at this skill.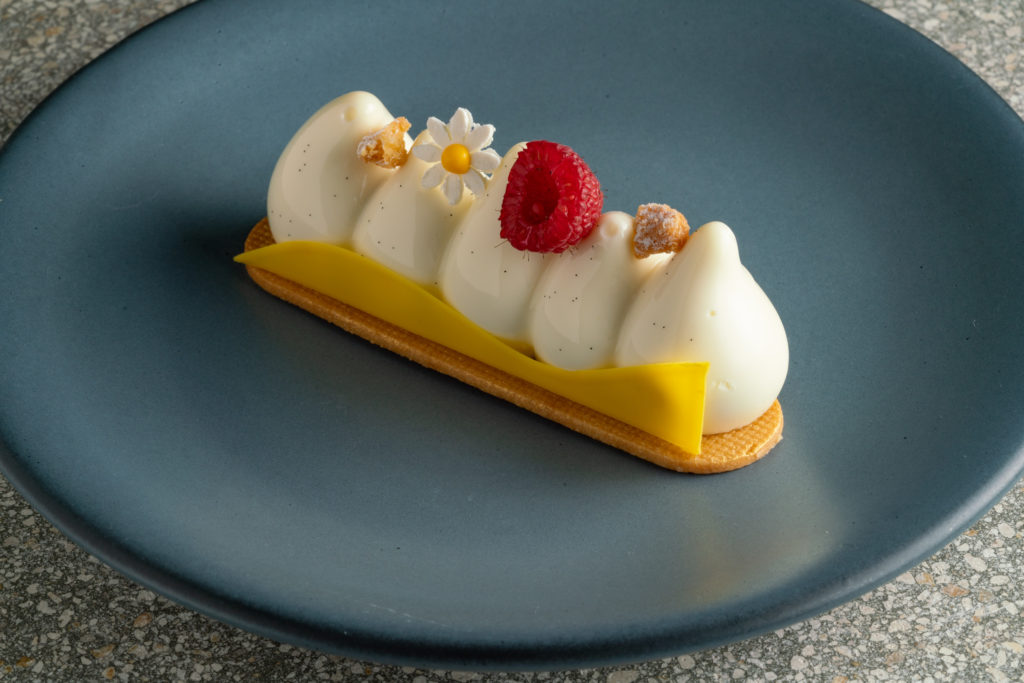 What is your advice to aspiring pastry chefs? 
My advice to aspiring pastry chefs is to be passionate about their careers. Being passionate about the work we do is the key to success! They should be organized and disciplined. And finally aspiring pastry chefs should definitely work in the first few years with several experienced chefs to learn different techniques from each expert chef.
Future Plans? 
My plan for the future to open my own pastry school with careers from 6 months to one year. Also open more bakeries and pastry shops with my trademark around the world.
Would you consider yourself as an artist? Are you inspired by artists when you create your pastries? When you create different products everyday where do you get inspired from?
I think I can consider myself an artist. We make works of art when we create pastries, cakes and desserts. I get inspiration from several paintings, I go to art galleries a lot to get inspired. I am also inspired by architecture and colors.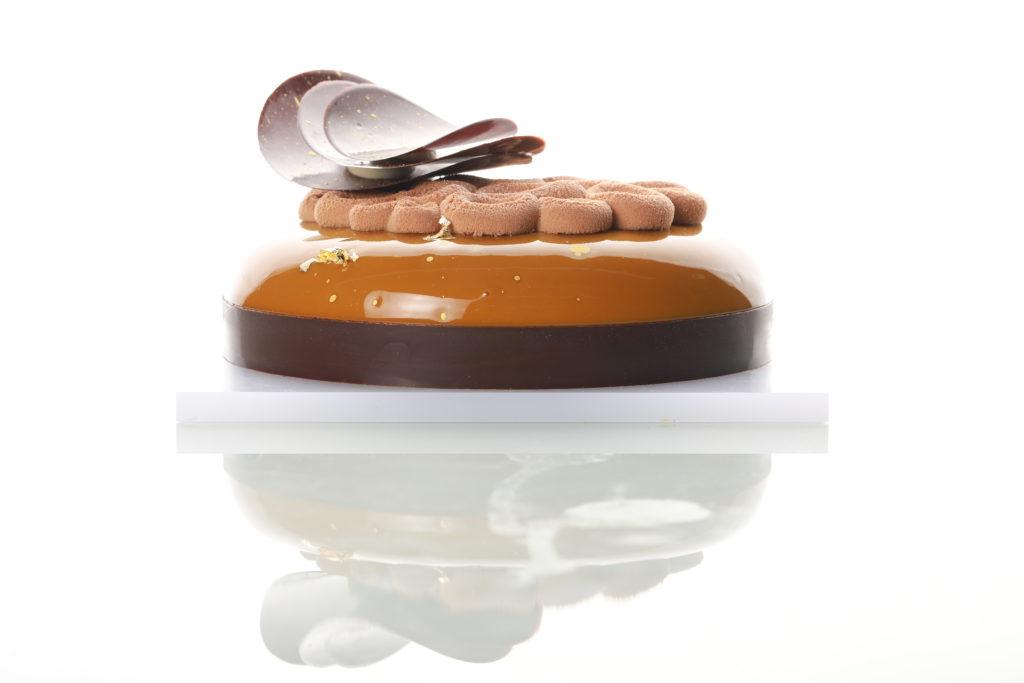 The topic of local food, from smaller, specialized and personally known producers, is becoming more important. What are some of your
local partners from whom you source? 
For me it is very important to support small producers and farms. I work with an organic farm from where we buy fruits, flowers and micro greens. It's called Tropical delight and it's located in Miami. The quality of the product is of better quality and at the same time you help small suppliers.
What would you say is the key/winning feature of your creations ? 
I think the winning and main factor in my creations is the superior quality. The quality of the ingredients is the most important in my creations and in my pastry shops. Quality is definitely of paramount importance in my creations and my bakeries.
What are the most important considerations when crafting your menu?
Balance is the most important consideration when crafting my menus. A menu must be well balanced. We must know our clients well in order to create a menu that is well accepted by them.
Have you ever considered being a vegan chef? How practical is it being a pastry chef?
I think I can never be vegan. In the pastry shop the most important ingredients are butter, cream, milk etc. I highly respect vegan pastry chefs and their products, but for me a good pastry must have the basic ingredients that give it the flavors and textures that we are used to.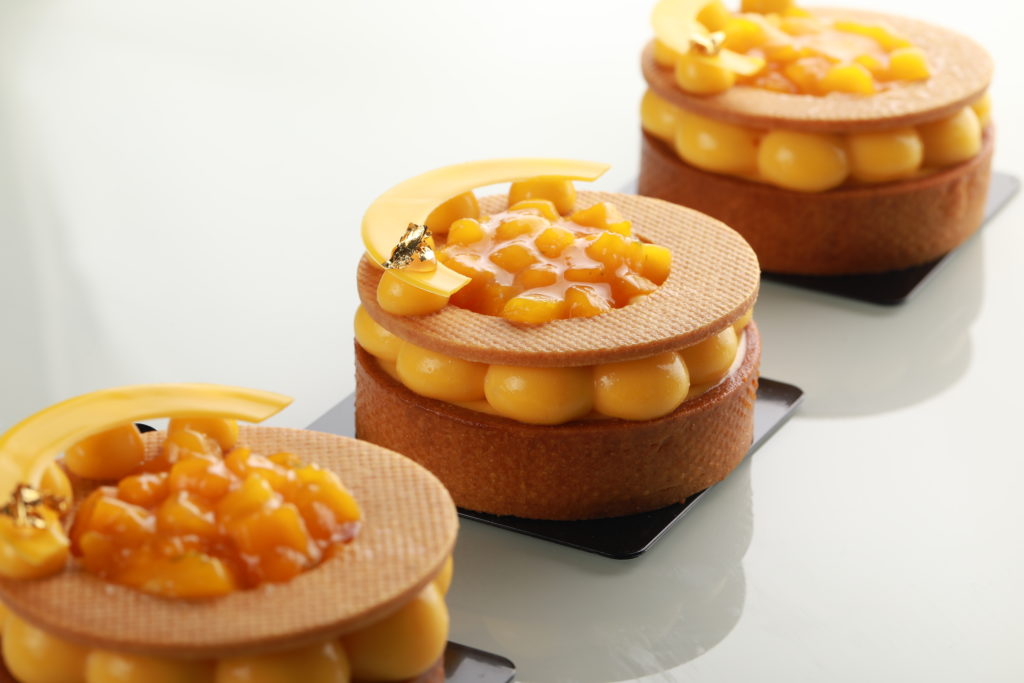 what's your signature dish? 
There are many … Strawberry Croissant Tart, Pecan Croissant,  Rocher Petit Gateau, Caribbean Petit Gateau, Egg Sandwich, Cuban Sandwich are a few examples.
How can restaurants/ hotels/ chefs communicate the approach of innovative sustainable plant-based food/ food chains to others? 
We have to be aware of our health and we must have a balanced diet consuming more natural, organic and plant-based products. Also we should be able to educate our customers about this aspect.
Hiring and retaining talent is one of the biggest challenges in any industry, but most especially in hospitality. How do you speak to
your staff about career growth and progression? 
We have to constantly promote and motivate our employees. An important factor is always to create new desserts, so we can have our employees innovating and thus avoiding routine and getting bored. Also, good treatment of employees and trusting them while working is an important factor.
Which is the dish you've created that you are most proud of and why? 
They are various dishes that I am very proud of. Perfecting glaze and petit gateaux is my forte. Thanks to that I have been called to teach this skill around the world.
What is your next book going to be about ?
My next book will be out by the end of the year. It will be the sixth book I have written. This book will be characterized by sable desserts, puff pastry, travel cakes, a book with a very different concept compared to the others I have done so far.