Vikram Kulkarni was born in 1972, in Solapur. He studied painting at Abhinav Kala Mahavidyalaya Pune, Masters and PhD from Tilak Maharashtra University. He received 5 state and National level awards. Vikram was awarded Junior Fellowship for painting from the Ministry of culture in 2000. He was awarded Fellowship for research in folk arts from The Asiatic Society of Mumbai and Tagore Fellowship of Indian Institute of Advance Study, Shimla. He has held 7 Solo shows, and 70 group shows in India and abroad since 1993. Vikram lives in Pune and is working as Associate Professor in S.N.D.T. Women's University.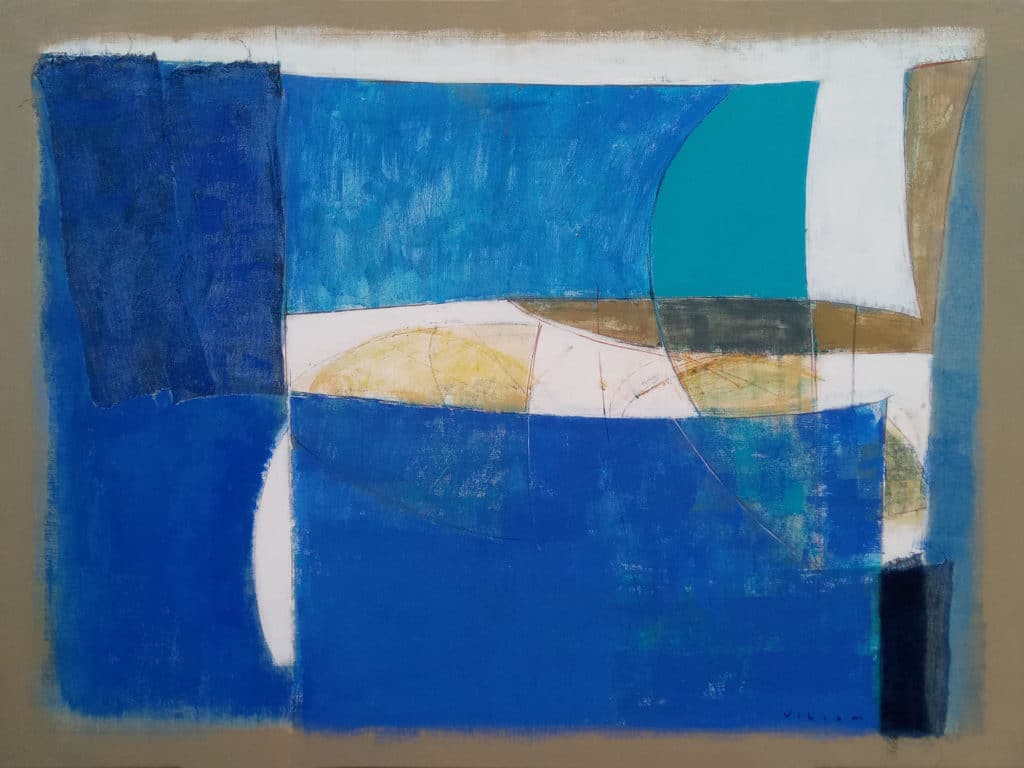 What's your artistic background?
I have been interested in painting since childhood. I enrolled for admission at the Abhinav Kala Mahavidyalaya at Pune and completed a course in applied art and fine art. I started exhibiting my paintings in the 90s.
What's integral to the work of an artist?
Artists should stick with artistic challenges which according to me is the most important thing.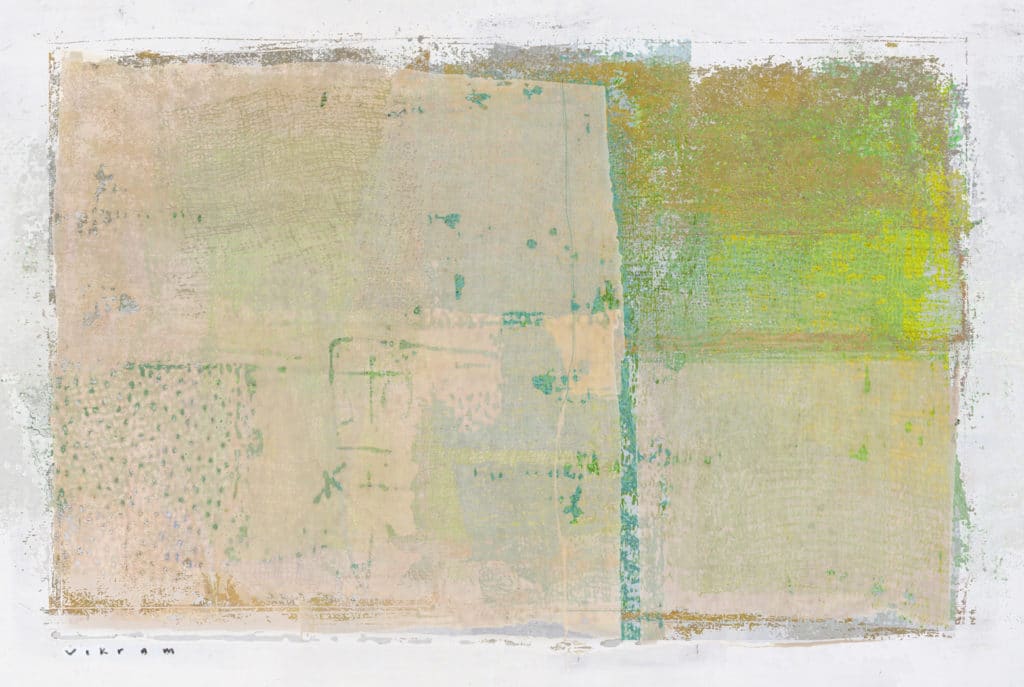 What role does the artist have in society?
Many artists feel that an artist's duty is to deal with social problems but I think artists have a primary duty to develop the aesthetic sense of society. This aesthetic sense is connected to the way of life.
What art do you most identify with?
I started my career with landscape painting. Later on, I turned to abstract paintings. I experimented with installation, video installation and photography. But the meditative quality in the act of painting, especially abstract painting fascinates me the most.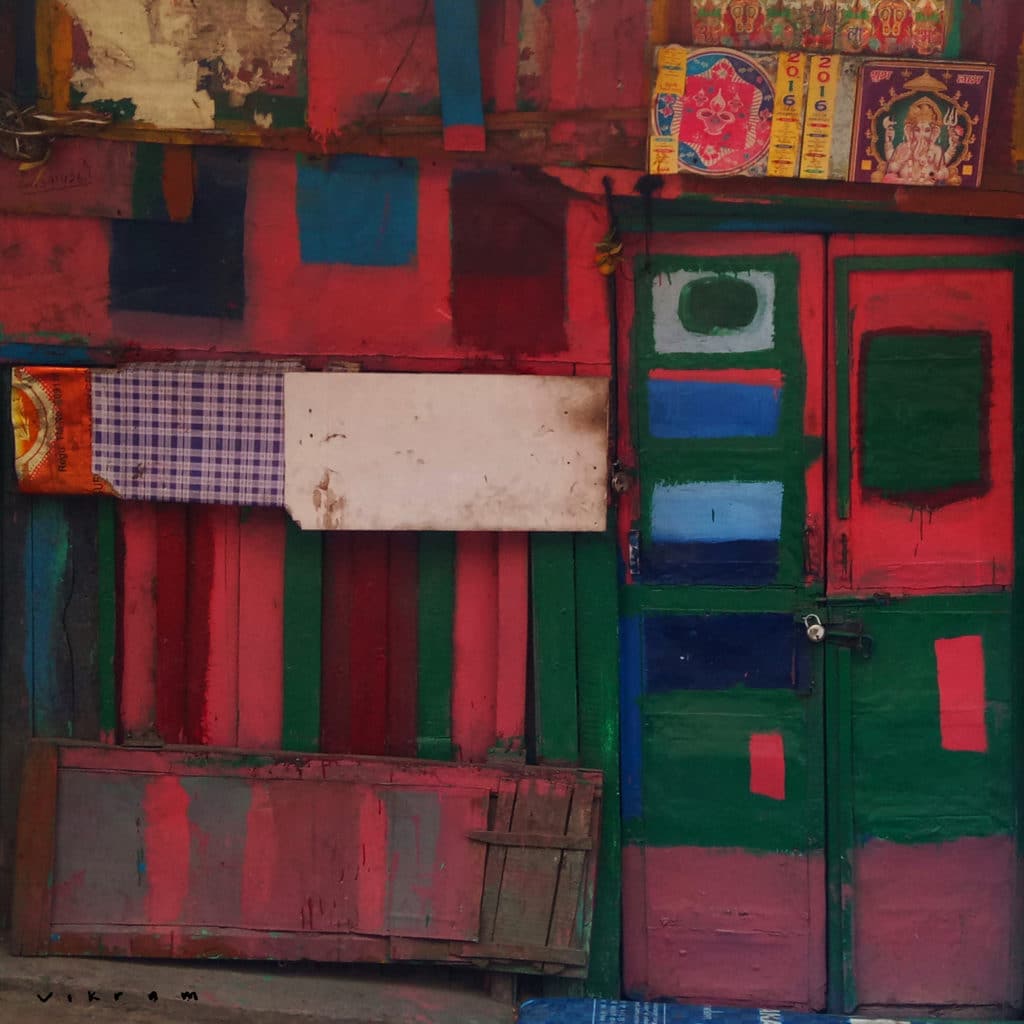 What themes do you pursue?
One can see a deep association with nature in my compositions. I enjoy playing with colours, forms and space. There is no attempt to express specific subject matter in my paintings. It encourages a meditative mood. I try to achieve a state of mind through my paintings.
What's your favourite art work?
There is no specific one favourite artwork. But I admire Paul Klee very much.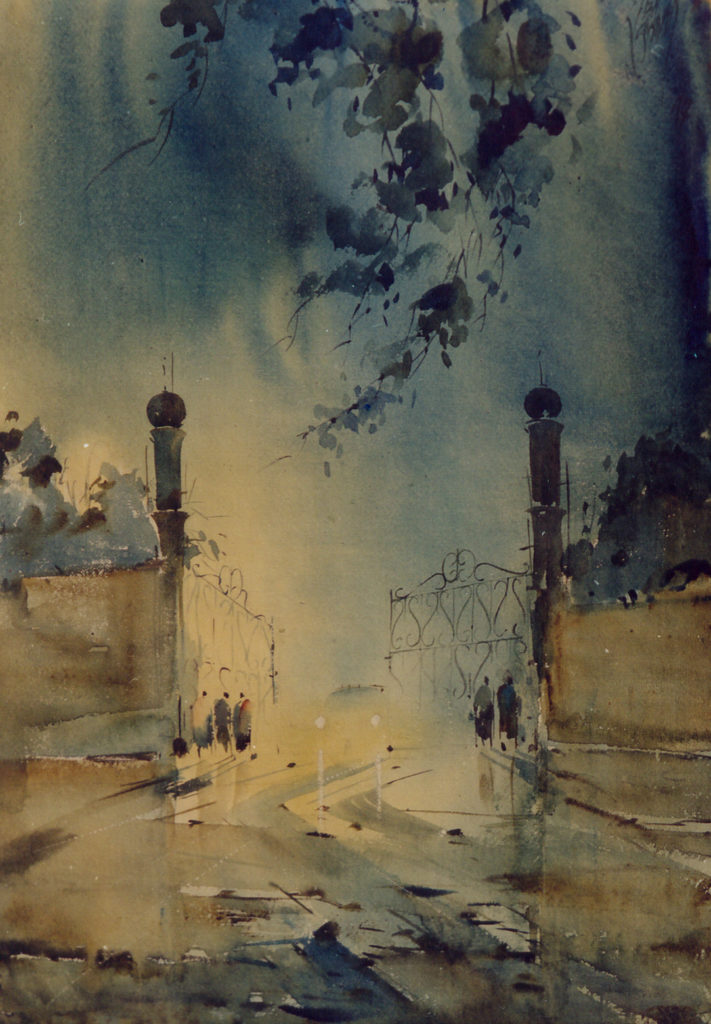 Describe a real-life situation that inspired you?
I read the world through my eyes. Whatever I see, is a source of inspiration for me and for my paintings. A visual sense is primarily an essential sense and complete with in itself.
What jobs have you done other than being an artist?
I am working as an associate professor in SNDT Women's University, Pune. I did a PhD in Indology from Tilak Maharashtra University. I was awarded a Fellowship for research from The Asiatic Society of Mumbai. Now I am working as a Tagore fellow at the Indian Institute of Advanced Study, Shimla. And also working on a research project on the visual art tradition based on nomadic tribes of Maharashtra.
Why art?
Because 'art' is purposeless and pure.
What is an artistic outlook on life?
Artists see the world through a unique point of view. I think this point of view of any artist is a 'Darshan'.
What memorable responses have you had to your work?
This is very hard to answer. Every rejection and praise is valuable and useless as well for the creative process.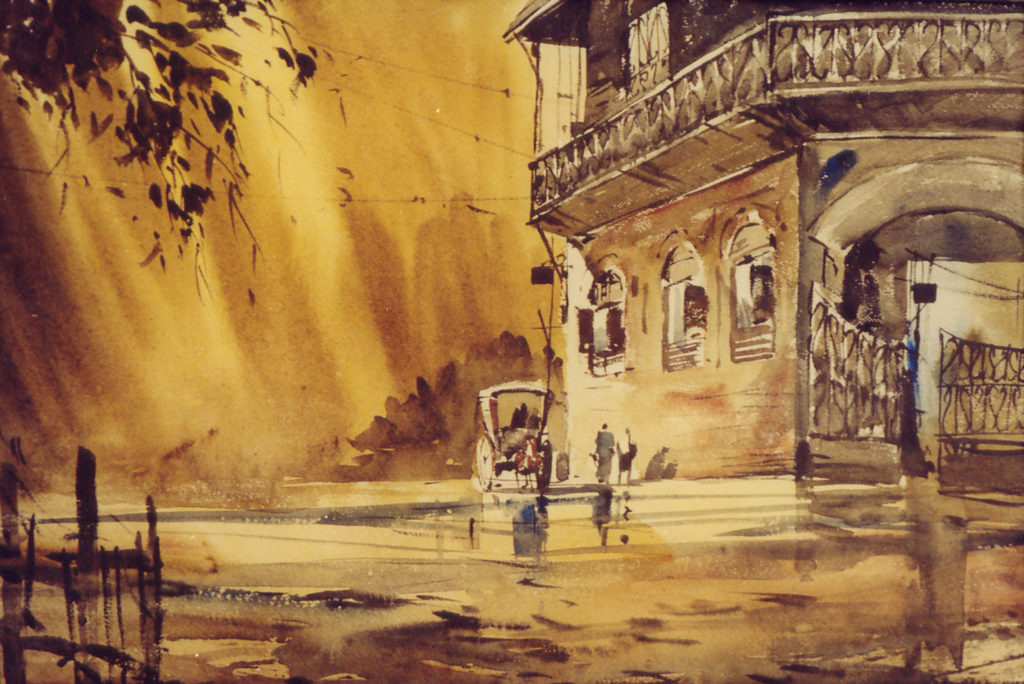 What food, drink, song inspires you?
I am deeply interested in poetry, Ghazal and all fine arts. I listen to Ghulam Ali, Mehdi Hassan, Gulzar and Kumar Gandharva.
Is the artistic life lonely? What do you do to counteract it?
Yes, the artistic life is lonely and therefore it is often referred to as 'Rasa-maya'. Isolation is very much essential for the creative process.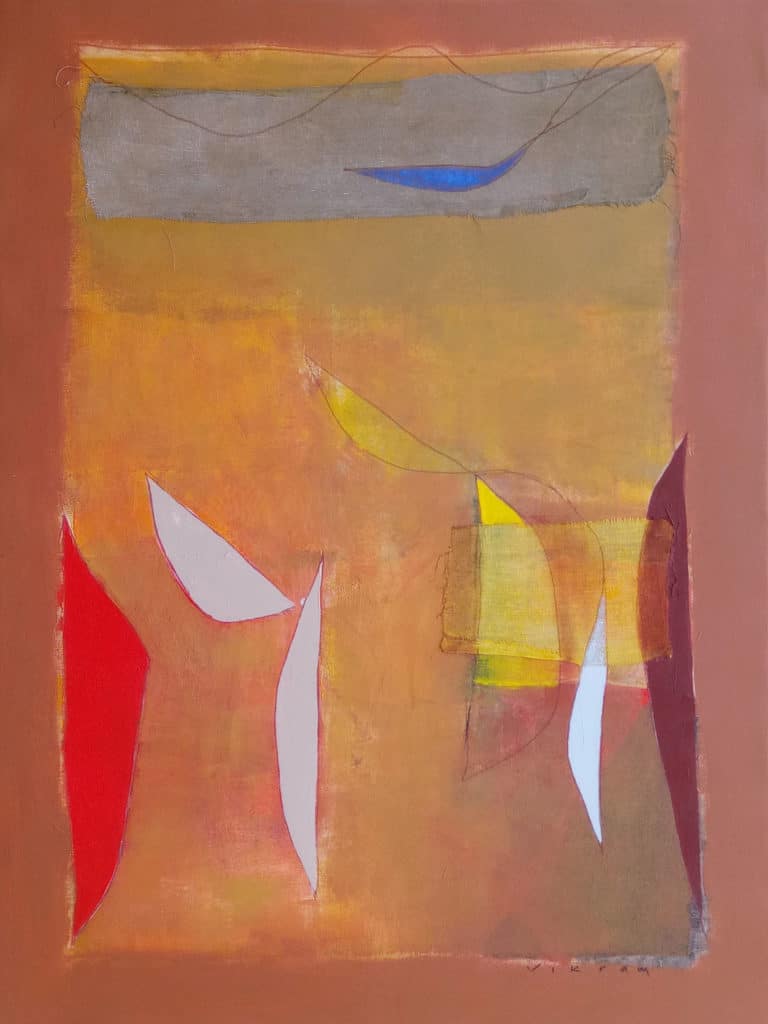 What do you dislike about the art world?
Indian art world is not developed in a true sense. There is no value for visual artists in Indian society. Highly educated and wealthy people don't have an understanding of art.
 What do you dislike about your work?
There was a rough patch in my life when I had no idea what kind of work I should do. Today I think that this is an unavoidable stage of every artist in his creative process.
 What do you like about your work?
I think my work is meditative.
Should art be funded?
For the initial stage, upcoming artists should have financial support or studio facilities from society. Later on, creative artists carve out their own path.
 What is your dream project?
In every district there should be art museums and art hubs. This Art hub must become the centres for Music, Drama, Visual art and all the fine arts.
Name three artists you'd like to be compared to.
I wish to compare myself with legends like Gaitonde, Raza. But I am a very small artist in front of them.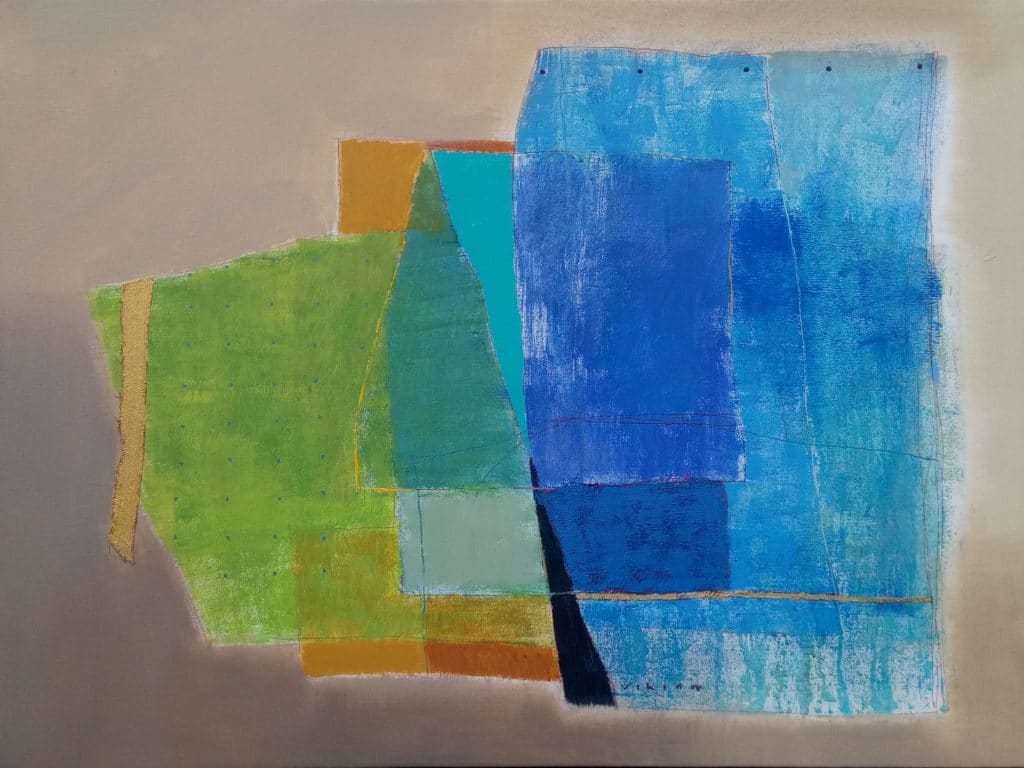 Favourite or most inspirational place?
I have been staying at Shimla for the last one and half years. I have experienced true peace here. The valleys and the Himalayas inspire me a lot.
Professionally, what's your goal?
To keep creating work, work and more work.
Future plans?
I want to work in large scale and explore in vivid mediums.