Born into a farmer's family in Nowpara village, near Howrah district, West Bengal, artist Suvajit's Mondal's way of life was farming and cattle breeding. Following his primary education at a nearby village school, his interest in the arts, particularly drawing and painting, led him to the Government College of Art and Craft in Kolkata for a Bachelor's degree. Thereafter he pursued a Master's training in ceramics and design at Kala Bhavan, Santinekatan.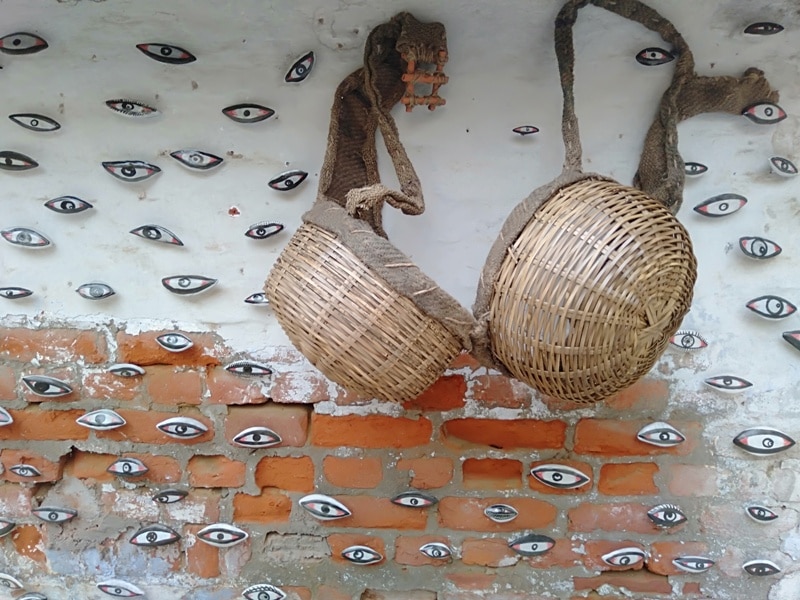 Santinekatan reconnected Suvajit to nature and influenced his work on how people used scribbling/carving on trees to capture their memories, lives, and emotions. During his time at Santinekatan, he was exposed to a variety of cultures and working styles on an international scale. This had a significant impact on his thought process and work in general.
Coming to Delhi gave the artist a new perspective on art practice across various mediums, environments, and disciplines. He was particularly influenced by the revolutionary work of artists whose primary medium had been ceramics. "I've also been displaced, uprooted from my background and have been constantly observing people around me. I relocated to New Delhi, the capital city of my country, to further my artistic career. Delhi is a densely populated city with a fast-paced lifestyle; I witnessed the hardships and struggle to survive in Delhi, which had a significant influence on my recent works. I am currently working with the experiences that I have collected while living in the capital. My recent practice is motivated by the architectural congestion that causes millions of people to live in an unstable situation," he says.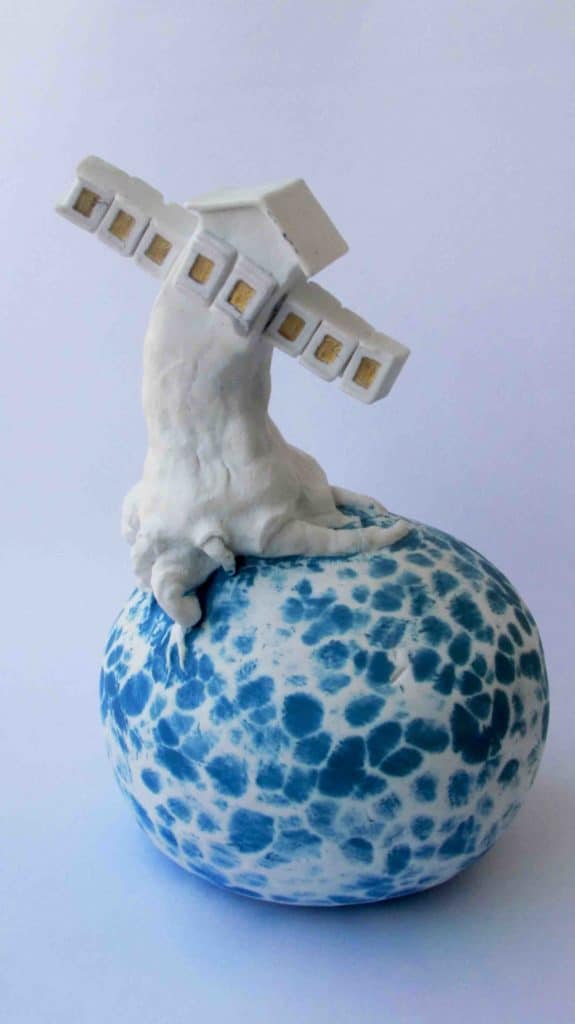 What's your artistic background?
I have been playing with clay since I was a child, even though I had no idea what I was doing. Later I started to concentrate on drawing. I pursue my BFA in 2009 from the Government Collage of Art and Craft and MFA from Kala Bhavana, Santiniketan in 2013. Then I visited Bharat Bhavan, Bhopal and continued in my work for six months in the studio. Finally, in 2016, I had to relocate to Delhi and work as a ceramic instructor at the Sanskriti Museum. Later, I worked as a pottery teacher in a school for some time. Also, as an Assistant Professor in Ceramic (Sculpture Department) I join the Delhi Collage of Art. During that time I set up my own studio in Delhi, where I practice my art in peace. I continue my work in the same space in the studio until today.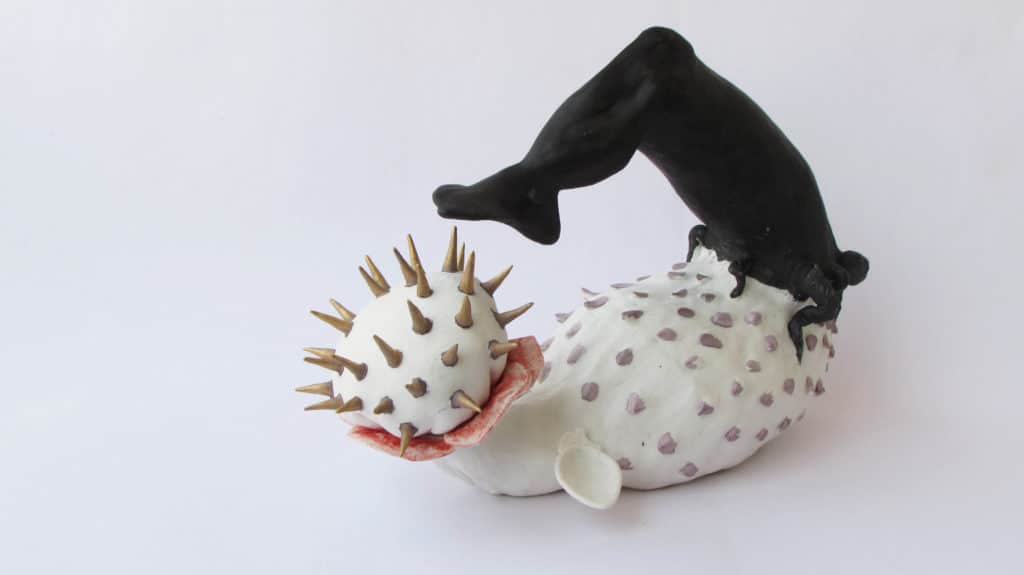 What's integral to the work of an artist?
It is really necessary to be an independent artist. Your work should be studied regularly. Art discussions and critiques are particularly significant. Getting to meet new people and learn about the world around you is integral to the work of an artist.
What role does the artist have in society?
An artist plays a vital role in society. The cultural issue, in particular, survives in the hands of artists and both the past and present teach us about values. As nature is considered our mother earth, which brings us joy in our lives, artists also represent culture and tradition to society from a unique perspective.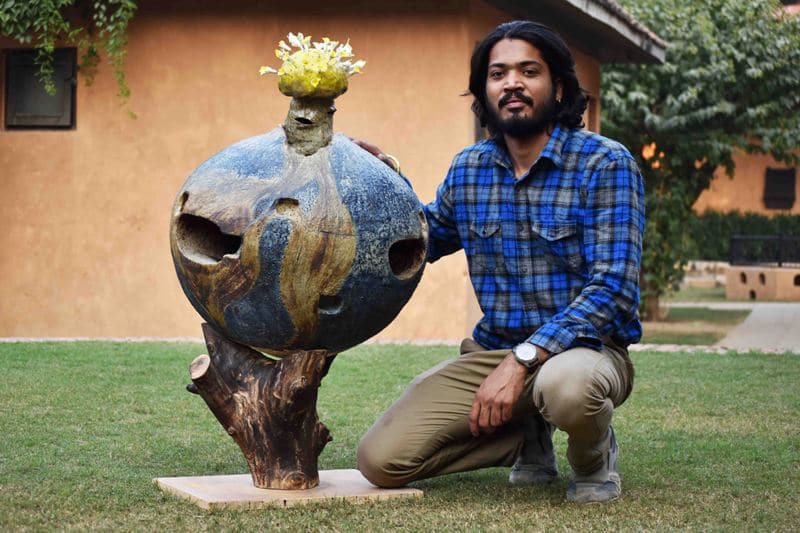 What art do you most identify with?
Clay is used extensively in my work. Through this, I want to forge my own identity.
What themes do you pursue?
As a theme for my artwork, I consider my surroundings. Cityscape, Tree Landscape, Architecture- these characteristics can be seen in my work.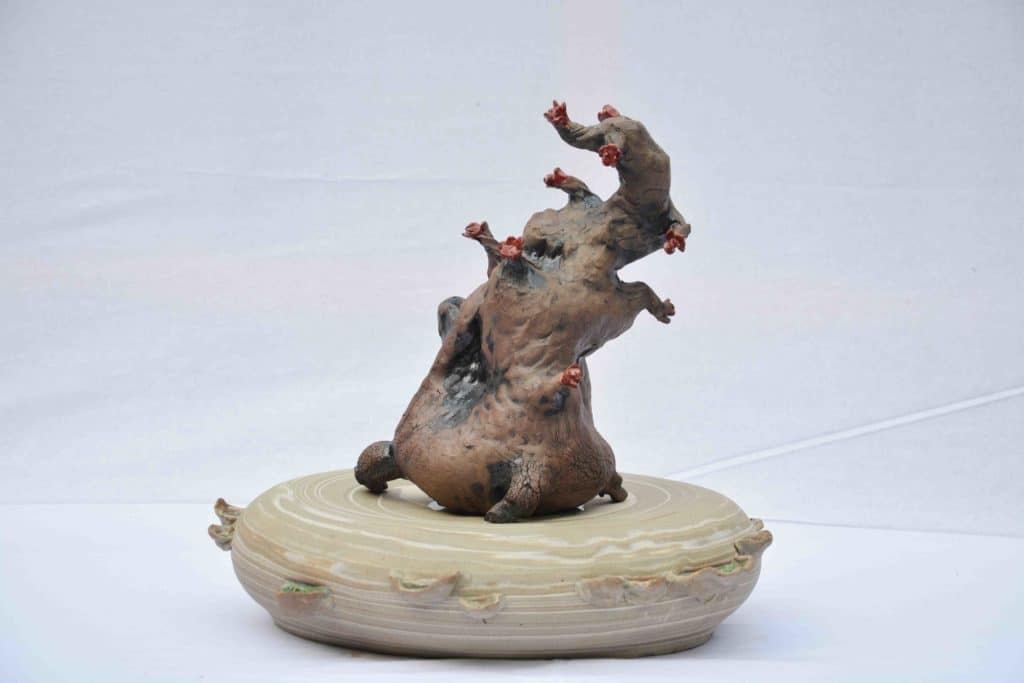 What's your favorite art work?
Mill-call by Ramkinkar Baij, David by Michelangelo, and Sunflower by Van Gogh are examples of artworks that I admire.
Describe a real-life situation that inspired you?
I visited Mumbai while in college, where I saw a B.R. Pandit exhibition and was enthralled by his work. Later on, I learned a lot about him and it left an impression on me. We weighed the glaze and measured it, but he did it the same way we placed spices in the pan when cooking.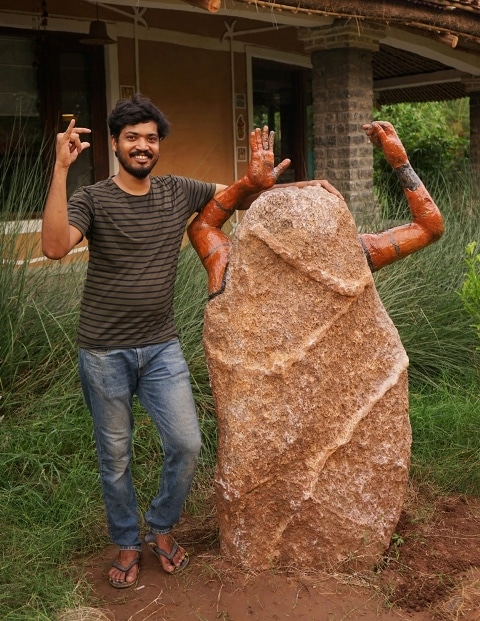 What jobs have you done other than being an artist?
I worked as a ceramic instructor, taught in schools and then became an assistant professor at Delhi College of Art. I'm currently practicing in my studio.
Why art?
I can't imagine a world without art. It is ingrained in my soul.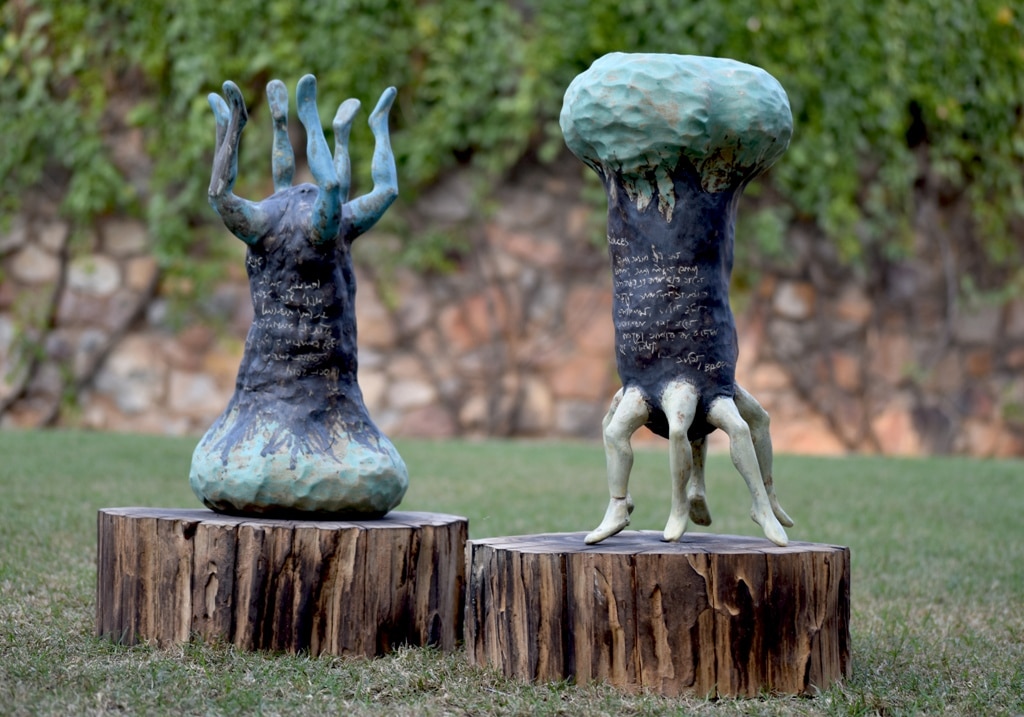 What is an artistic outlook on life?
Art not only enhances our physical and emotional well-being, but it also gives us a sense of self. The imagination that comes with creating and viewing art has the power to shift our perspective about life and remind us that better days are ahead.
What memorable responses have you had to your work?
I always remember going to Thailand for a student exchange program and then find out I had been chosen for the National Award. I couldn't believe it at first, but then I came to Delhi to collect my award. This is one of my memorable things which I can share now.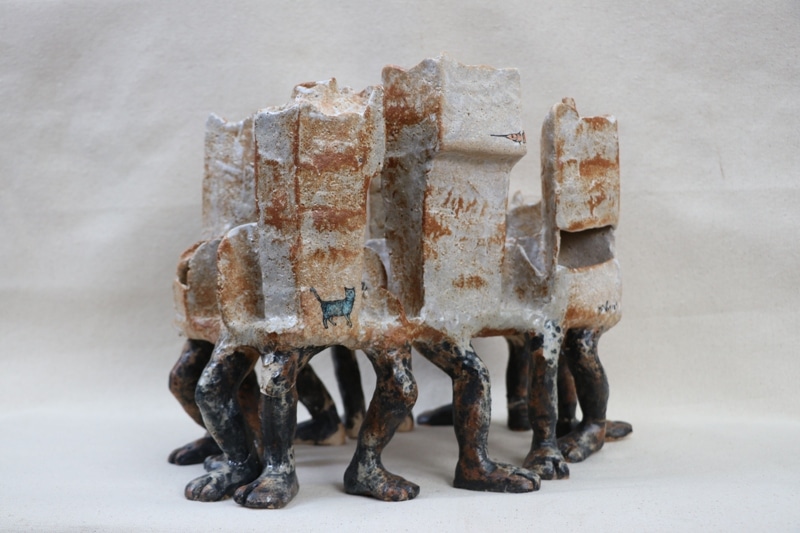 What food, drink, song inspires you?
When I'm working on a piece, I never put these three things first. Instead, when I have the time, I enjoy experimenting with new cooking recipes for myself. I also enjoy Rabindra Sangeet, Bengal folk songs, classical music, jazz, and other forms of music. I also enjoy traveling.
Is the artistic life lonely? What do you do to counteract it?
For the artist, loneliness is important. This does not imply relocating to a new location and isolating yourself. By giving one's own thought power, one can keep yourself apart from everyone else.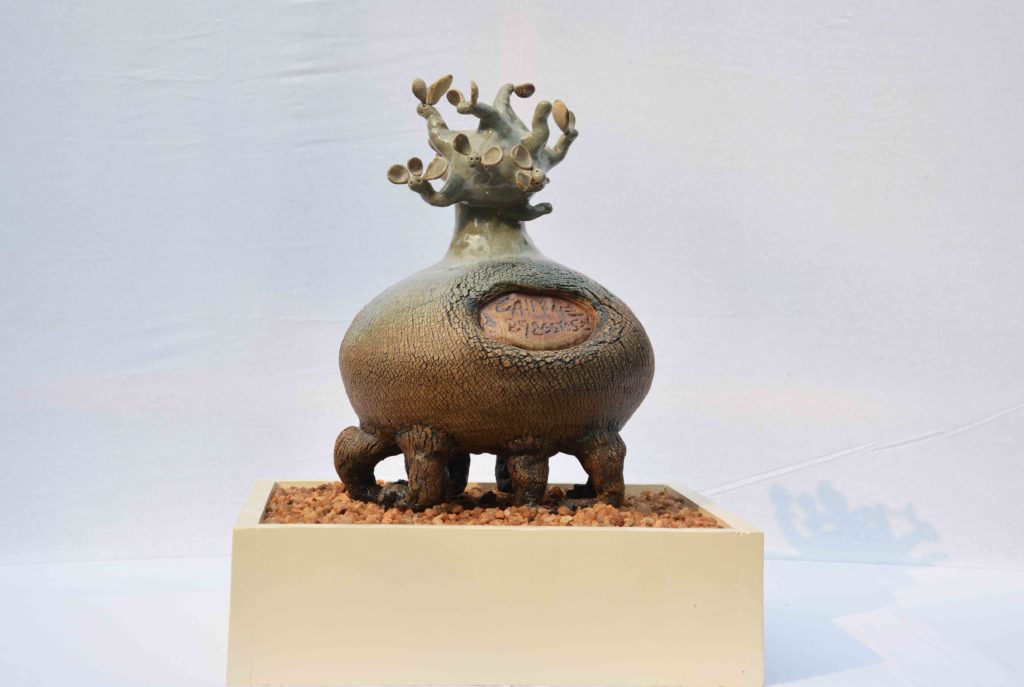 What do you dislike about the art world?
I don't believe there is a special need for business people in the art world. Most of the time, we confuse the importance of art with the value of art, which is bad for us.
What do you dislike about your work?
I can't think of anything that I hate about my creation.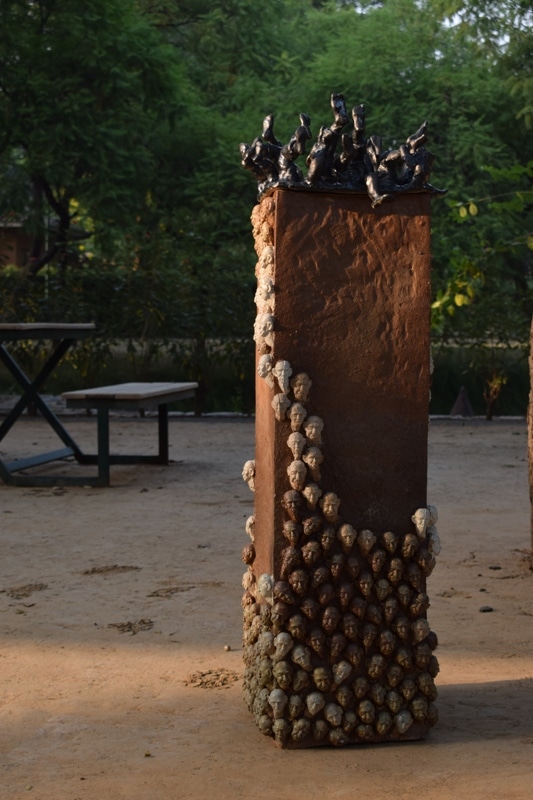 What do you like about your work?
I love and appreciate the whole process of creating my artwork the most.
Should art be funded?
Yes, it is necessary to fund art.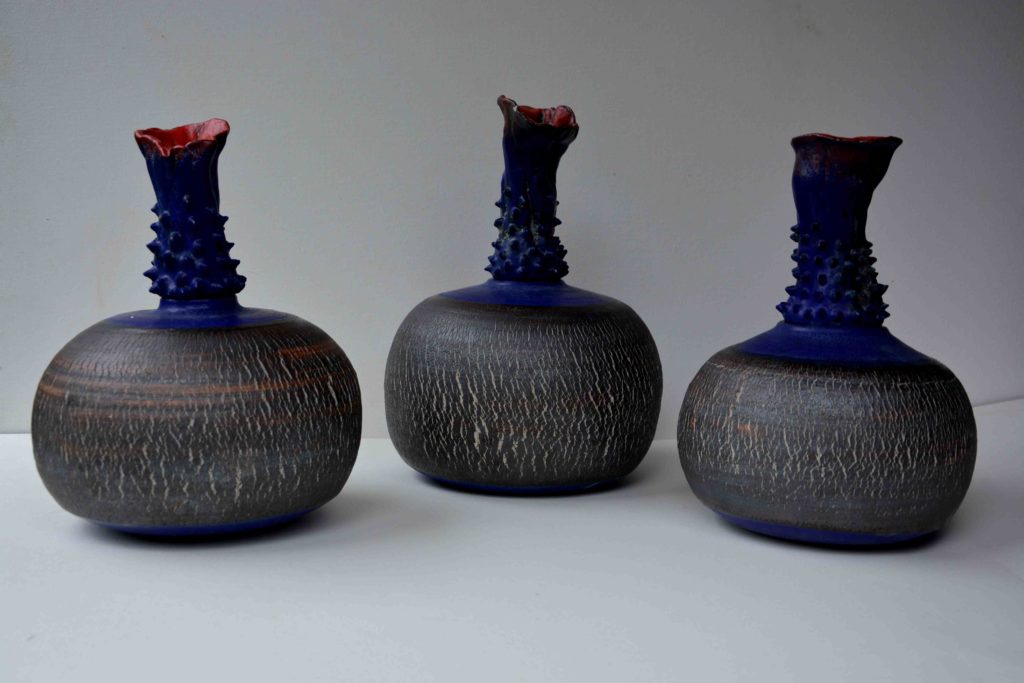 What role does art funding have?
Funding allows artists to take chances and make bold moves that force us to think differently, which is just what great art should do. Of course, it isn't entirely one-sided. Art funding is an opportunity that pays off handsomely.
What is your dream project?
My dream project is to create a mobile studio with all basic equipment that will be housed in a caravan and will allow me to travel to different locations to collect soil, experiment with it and teach local children.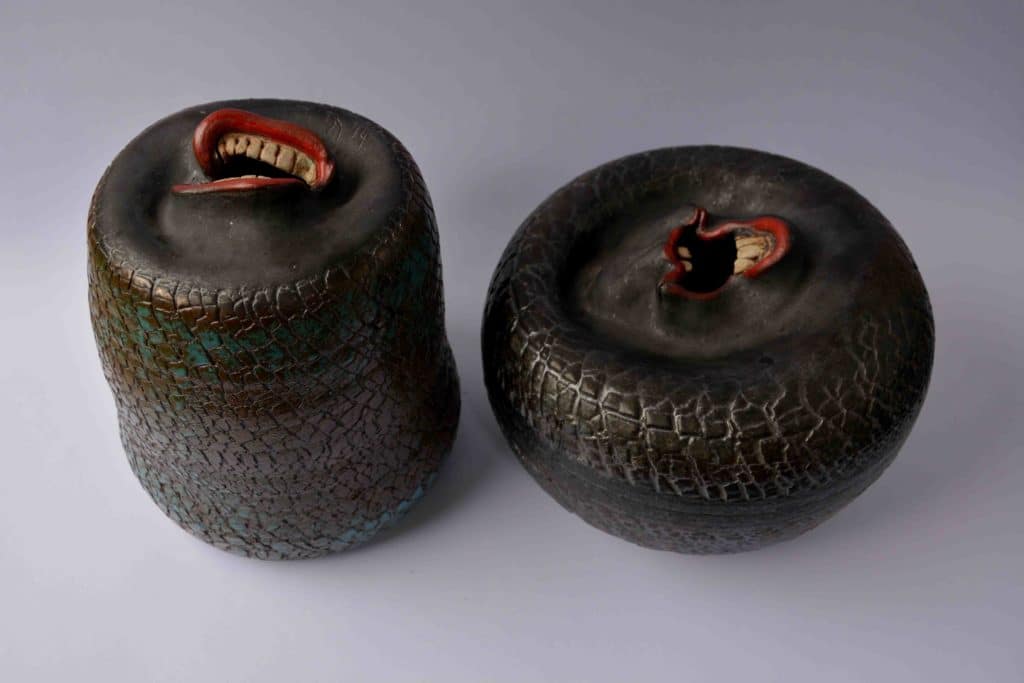 Name three artists you'd like to be compared to.
I don't believe in comparisons because I value each individual's artistic mind set.
Favorite or most inspirational place?
I enjoy visiting historical sites and museums as a form of self-expression.
What's the best piece of advice you've been given?
Hard work is the secret to success and with this confidence I am making progress.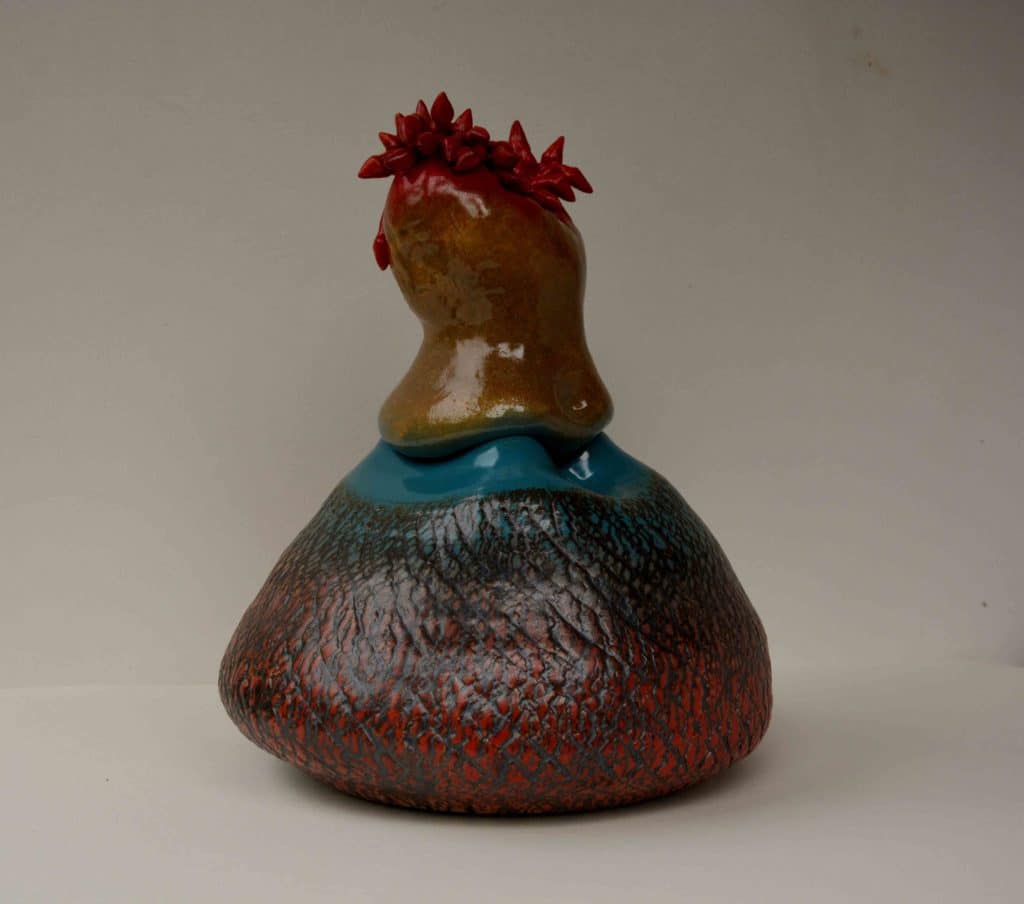 Professionally, what's your goal?
Through my creation, I want to go into people's hearts all over the world.
Future plans?
I have a well-planned future life. However, in the future, I would like to extend art education to newcomers at various levels.