Pari Sagar is an Indian intuitive artist, based in UAE. Her journey of self-healing began in the year 2000. Pari believes that true art is characterized by an irresistible urge towards creative freedom and self-expression. Each one of her paintings has a story to tell that is easy to comprehend. Pari enjoys working with different mediums such as oil, acrylic and mixed media and likes experimenting with colours, figures and patterns. Her style unintentionally veers towards figurative surrealism.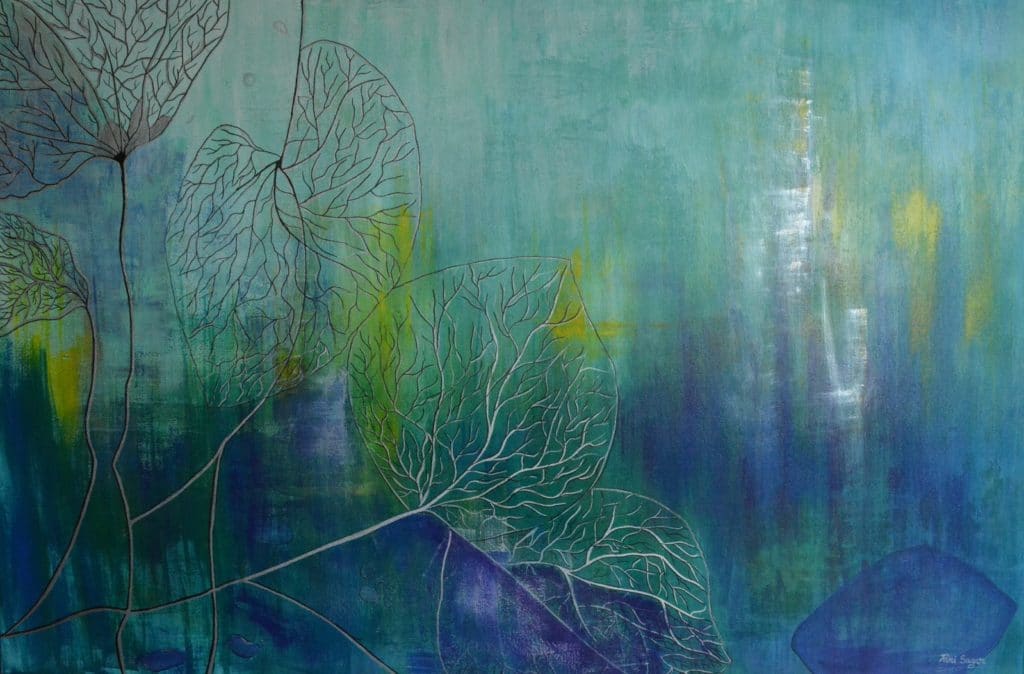 What's your artistic background?
I am a Dubai based surreal and intuitive artist. My art is a semi-abstraction of elements of nature which is categorized in the modern style. My source of inspiration is nature. I believe nature has it's own playful dance which reflects vibrant emotions such as love, romance, peace and tranquility with a touch of spirituality. The textures, lines and forms are designed to convey the message of being in touch with nature and to believe in love. Each piece of my art has it's own history, a story that has been created by reflecting my emotions through colors, rhythm, and space which connects with my audience.
What's integral to the work of an artist?
Artists are emotional beings that bring a visual impact to the world. They can either bring a positive change or negative vibes.  Psychologically artists are able to see things differently and are constantly creating new ways to express new ideas.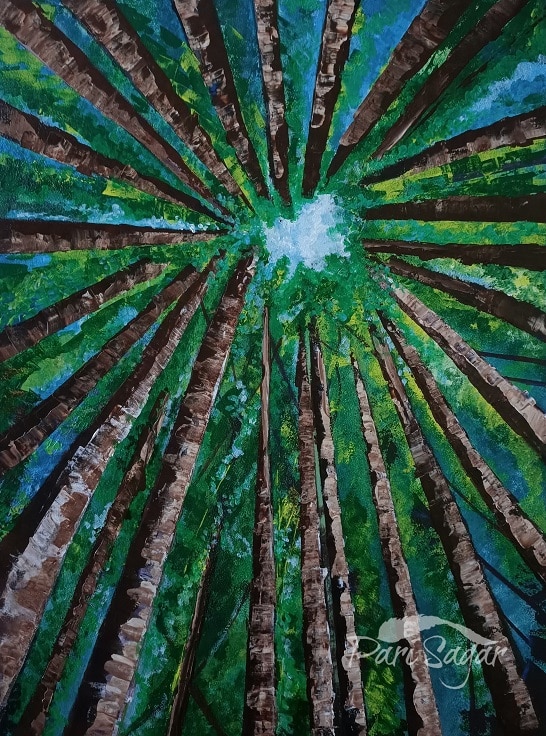 What role does the artist have in society?
Artist plays important role in the society. When creating an art piece we think imaginatively to bring joy and happiness to communities. Art inspires and interacts with society. We as artists have thoughtful visions and want to make a difference. We can't help but to express our emotions in an artistic way.
What art do you most identify with?
Art is like illustrating stories written with colours, shapes and emotions in an abstract style. The creative process can be very complex. I identify with an artist's message behind their painting. I wonder what the thought process was while painting on the canvas and I ponder upon those aspects that touches and relates with me.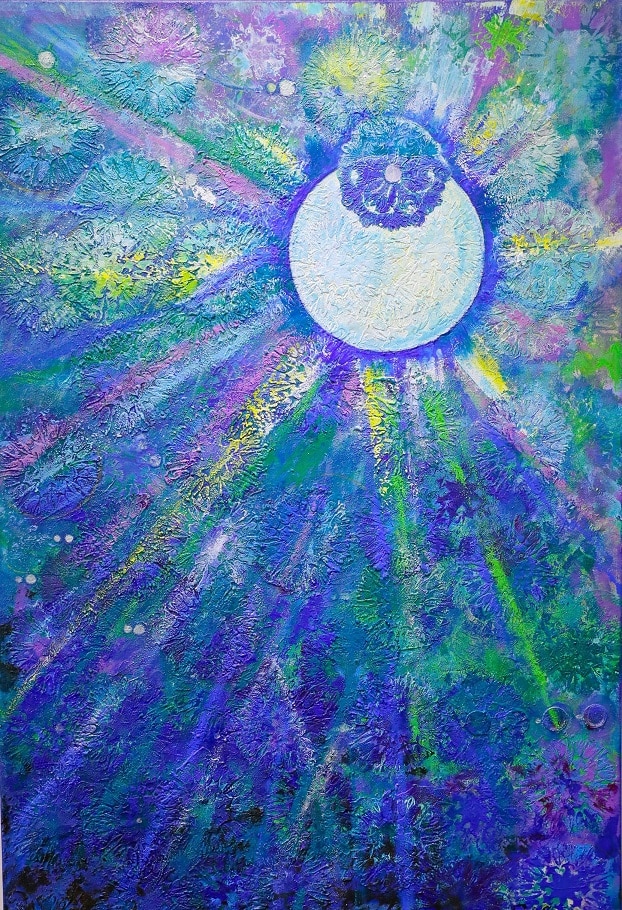 What themes do you pursue?
My theme is abstraction in nature. Where the tree of life is the bridge between conscious and unconscious mind. If we look around, nature teaches us many aspects of life. It influences our thoughts, words, action and our lifestyle.
For many years my paintings have varied from figurative art to modern art, but painting trees was intuitive. So I call my series 'intuitive art'. I would like to share my learning through trees. I felt uplifted subconsciously. Just like in meditation, the tree and I became one. I meditate upon the life which gave me bliss, silence, happiness, making me true to myself no matter what. If you accept yourself, you can accept others with peace, joy and grace to nourish and nurture.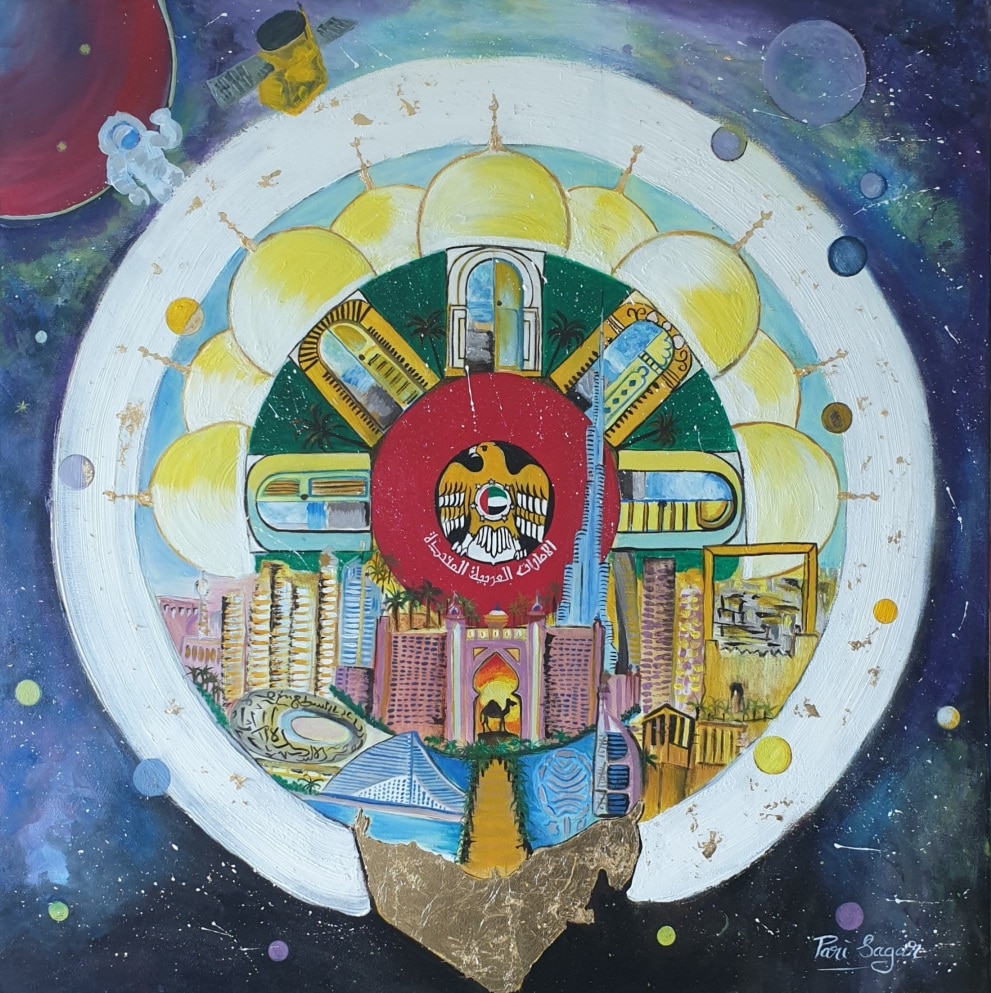 What's your favourite art work?
I love all of my paintings but I feel that my best piece is yet to come!
Describe a real-life situation that inspired you?
While I was exhibiting in a mall, I came across an art enthusiast. She was in her mid 30's and spending time with her family. She stopped by and something about my work emotionally triggered in her. She spoke with me about her emotions and had tears rolling down her cheek and hugged me. She took my business card from me and promised that she would come back to me. I realized that my art piece did touch her heart. After a few days she came to my studio and bought two of my paintings. This made me realize art has the power to heal, love and energize.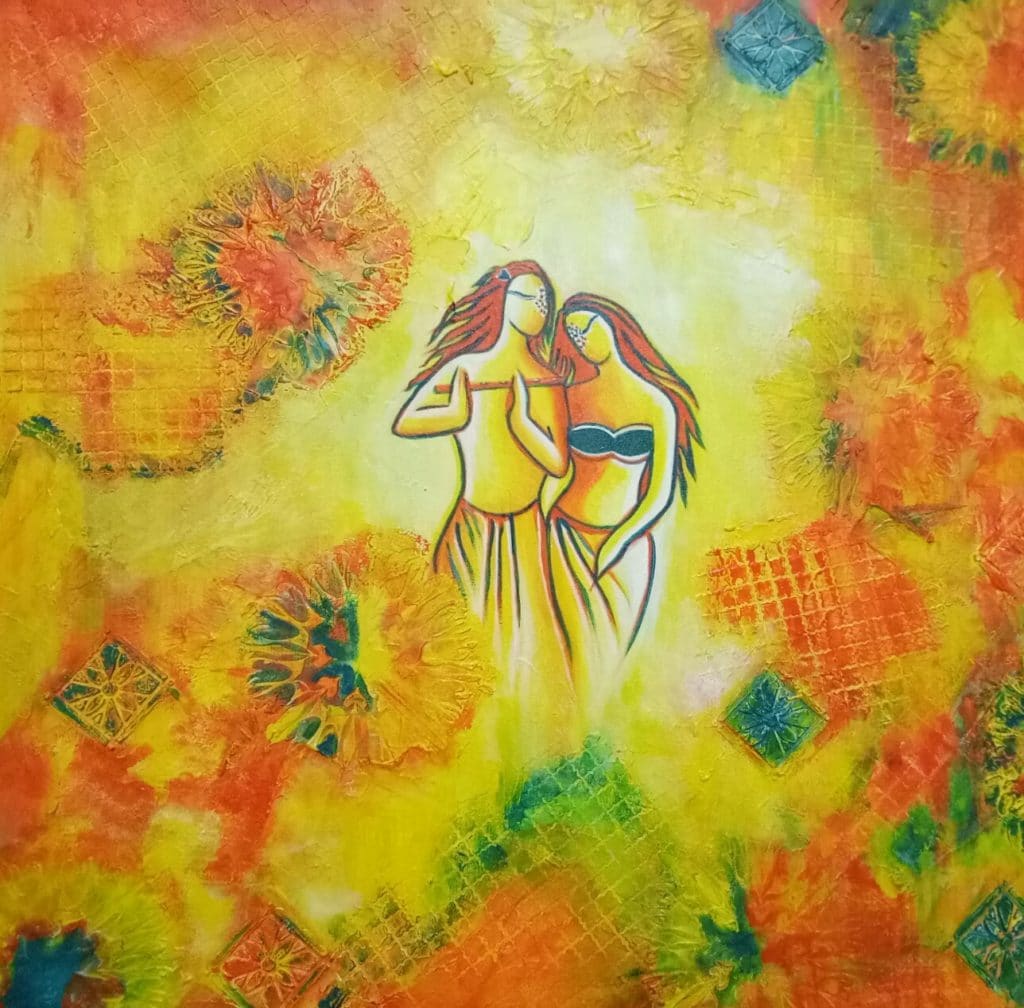 Why art?
Art is a form of expression with colourful elements and it creates composition where I don't need words to express. It is a God gift which I use with love and passion to spread joy, happiness and positivity.
What is an artistic outlook on life?
This path which I have chosen is an exciting and thrilling experience. It leads me to deepen my skills to pursue my passion which echoes my voice through colors and my composition.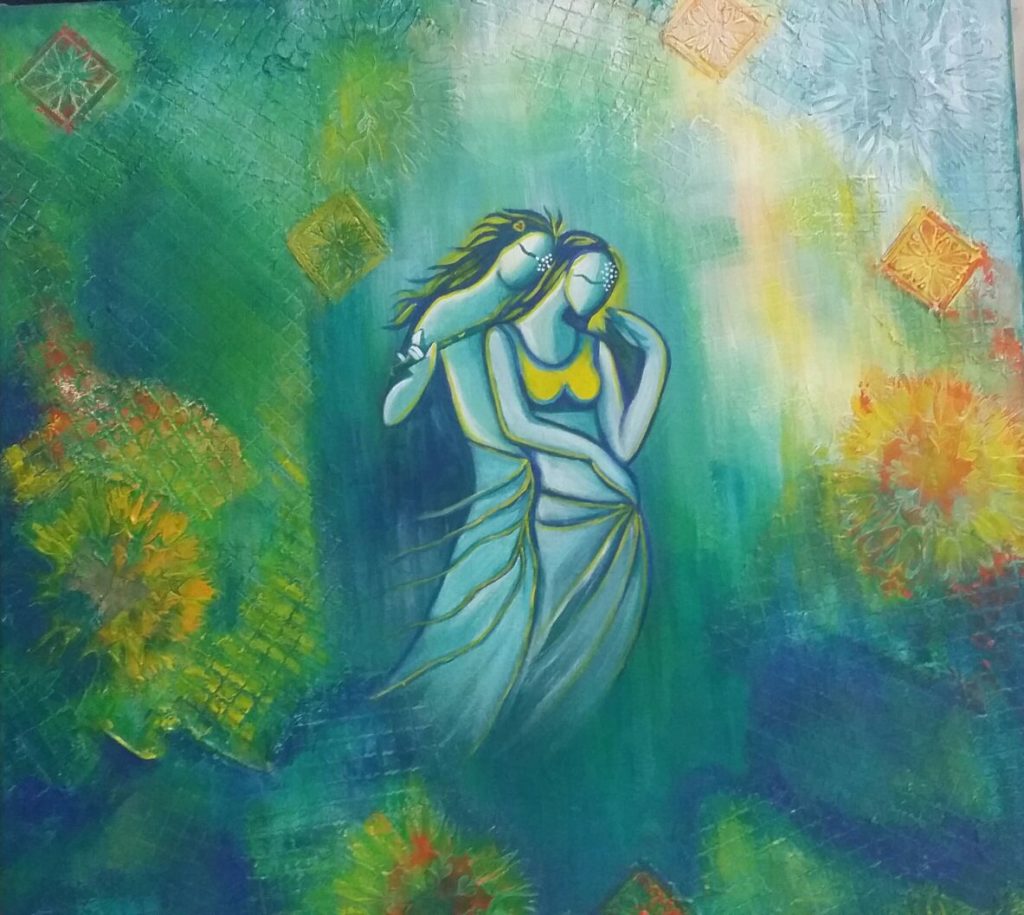 What memorable responses have you had to your work?
I have had several memorable responses. In one of the art exhibition I participated in, I had one a lovely little walk-in client. My art buyer was a young boy age around 10 to 12 years. He insisted that his mother should buy him a painting. He bought one of my meditative tree paintings.  It shows that art has the ability to connect with anyone regardless of age.
Is the artistic life lonely? What do you do to counteract it?
Artistic life can make you feel like a loner but it helped me to learn about myself a lot and understand what are my likes and dislikes. To counteract lonely feelings, I do go out and share my work with my audience. It helps me to get better at my work.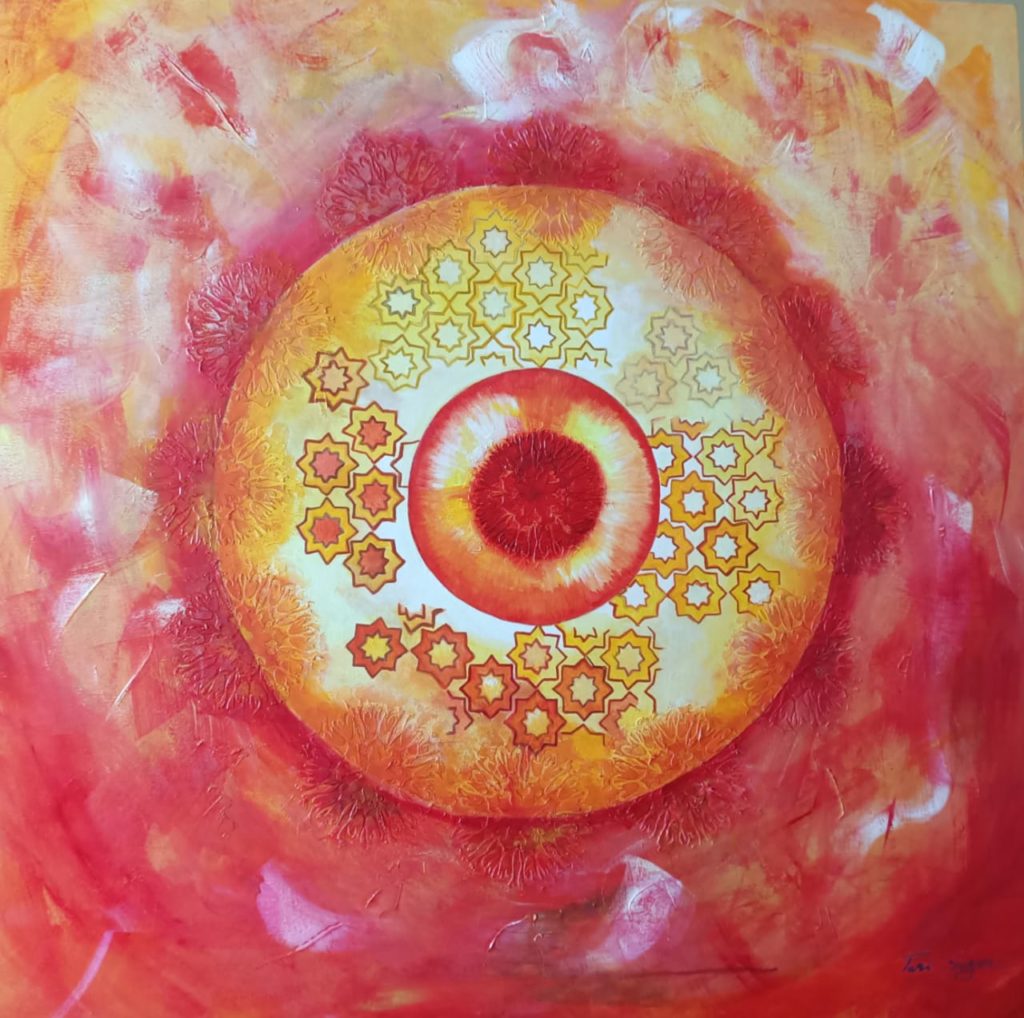 Should art be funded?
Yes, definitely. Art is an expression of our lives and the society we live in. Having investors in the business keeps our culture alive and thriving.
What role does art funding have?
Art is flavor to enrich people's life. People don't realize how much it takes to pursue art. Life would be dull and lethargic. Funding would help artists to think freely. It inspires an artist to create more art with enthusiasm.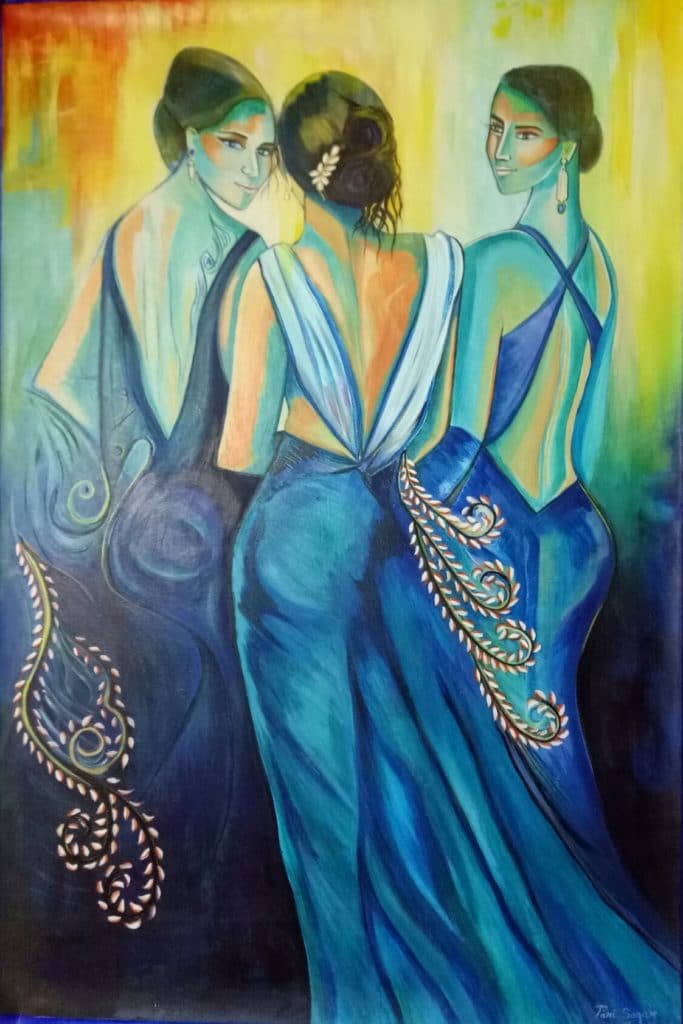 Favourite or most inspirational place?
Paris, Venice, Florence, and Milan are the most inspirational places I have been to. Those artistic hubs have inspired me and helped me to further my knowledge about art.
Professionally, what's your goal?
My goal is to be consistent, be committed and be recognized as an international artist. I plan to exhibit my solo art show in World Art Dubai, New York Art Expo, Singapore, London and many more places. I want my art to reach different platforms globally.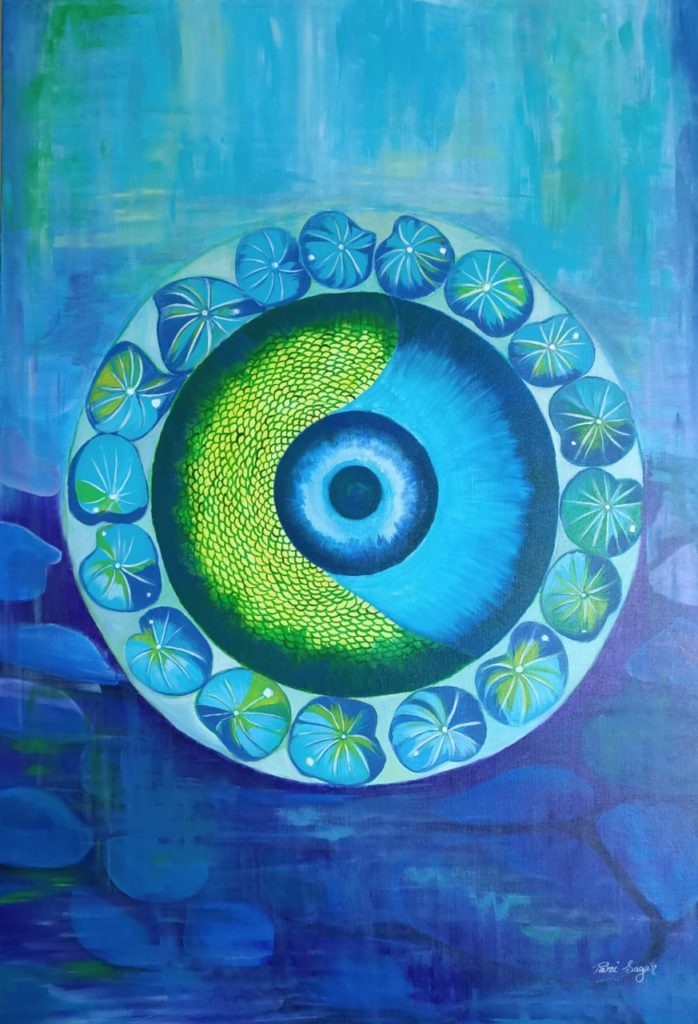 Future plans?
I am currently working on expanding my Intuitive art collection – Soul Calling. I have created few art pieces already like 'Window of the soul' and 'Petals of the soul'.  Those have become my signature paintings which have been appreciated by the artist community. I have a passion of teaching and enjoy passing my knowledge to the new generation.  Through digital platforms I have been able to reach out to so many future artists.