Art is timeless according to Jenaifer Daruwalla. This self-taught, budding artist has always been artistically inclined be it traditional drawings and paintings, designing her own outfits or decorating her home, her keen eye for aesthetics, colors and textures is impressive. A travel consultant by profession, she believes travel and art are closely connected. Travel opens up the mind and exposes us to different cultures, sights, landscapes, all of which is extremely inspiring for an artist.
Over the last 6 months she has tirelessly practiced and honed her skill with alcohol inks and created over 60 pieces of abstract art. Jenaifer works on Yupo – Legion Paper and Nara Paper (both being non porous papers) and with Alcohol inks (namely Copic, Nara and Pinata – Brass) are brightly colored dye-based paints used to create free flowing textures and fluid fades.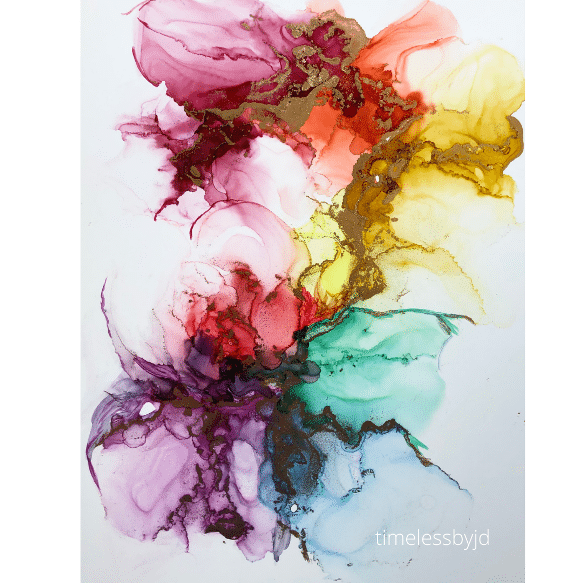 Alcohol ink art traditionally uses no brushes or other instruments, just a drop of ink along with isopropyl alcohol and maneuvering the paper or blowing on the ink to give it direction. Her distinct purple fades and floral, blooms are a trademark. Her works have a calming, fluid effect and a cheerful personality, great for making big walls seem homey and chic. Each artwork is done with utmost love and care and is distinct from the other.
What's your artistic background?
I'm a self-taught artist working with alcohol inks. I started in October 2020. Life has brought me full circle as I juggle my job and passion of being an artist.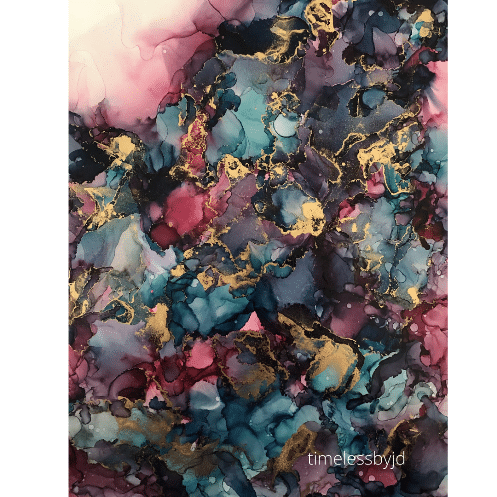 What's integral to the work of an artist?
Enjoying your work, the challenges, the frustrations, the peace, the fun, the entire process and learning to let go. It's all of it put together but mainly being true to yourself and your work.
What role does the artist have in society?
To represent, express, formalize and thus influencing humanity in ways more than one, is what I think an artist's role in society should be.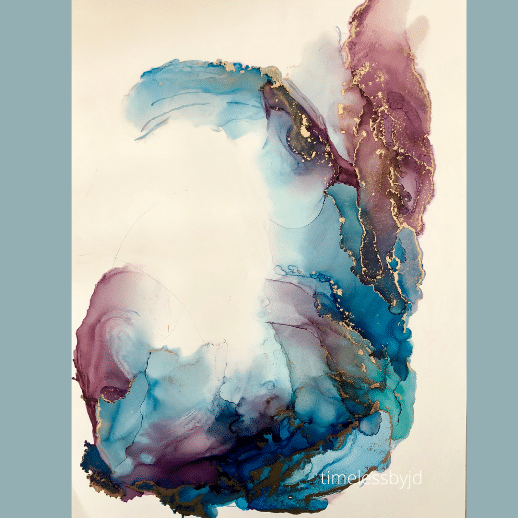 What art do you most identify with?
I'm drawn to abstract art. However my paintings and creations tend to drift towards floral abstract (as I have been told). This is the beauty of Alcohol Ink Art. One does not have to stick to a type or technique. Also one cannot go wrong with Alcohol Inks they are very forgiving and can be completely erased. It's these qualities of forgiveness, exploring, and experimenting that I identify with and what drew me to this art form.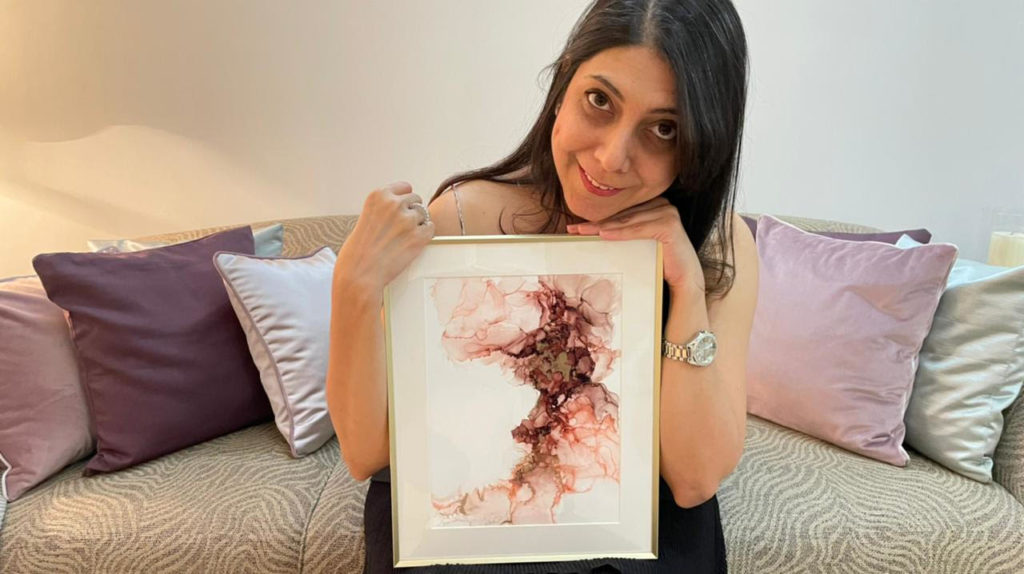 What themes do you pursue?
Currently, I drift towards floral abstract art forms but when I started painting, it would be more abstract. I wanted to find my unique technique and I believe i have found it so I now intend to explore more techniques, get bolder with the art form.
What's your favourite art work?
All of my artwork is dear to me but I'm drawn to shades of purples and violets.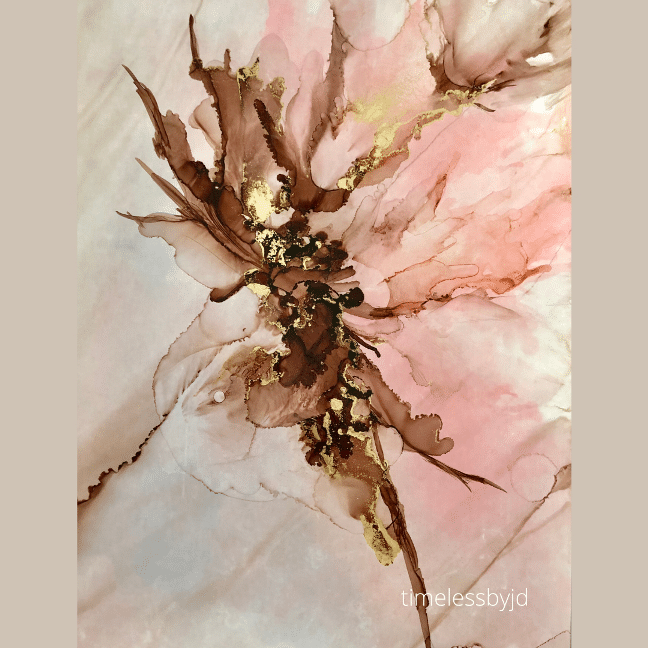 Describe a real-life situation that inspired you?
In 2020 when the entire world was under lock down I came across a video on Instagram which got me thinking of painting and drew me into it. It brought back memories which were shelved 25 years ago – of how I loved to paint and draw. I channelized the down time energy into something I have been passionate about. Passion to me is self-inspiration. Getting back to art drove this undefined curiosity, feeling of liveliness, beauty, peace, love all back into my life. And so I would say lockdown 2020 inspired me.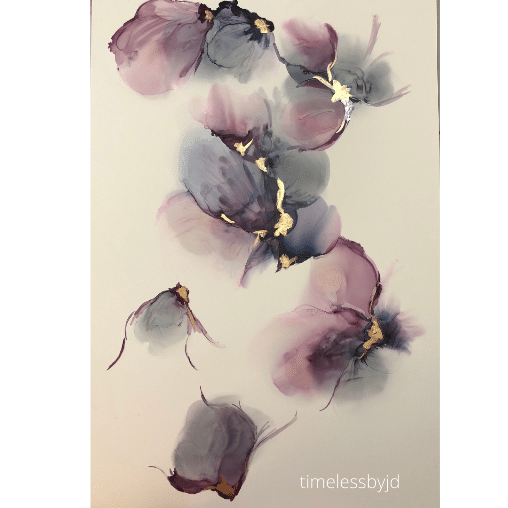 What jobs have you done other than being an artist?
I've been in the travel and aviation industry since the past 20 years. I have handled projects as country manager, marketing head, operations head and continue to head projects which need assistance and advisory inputs.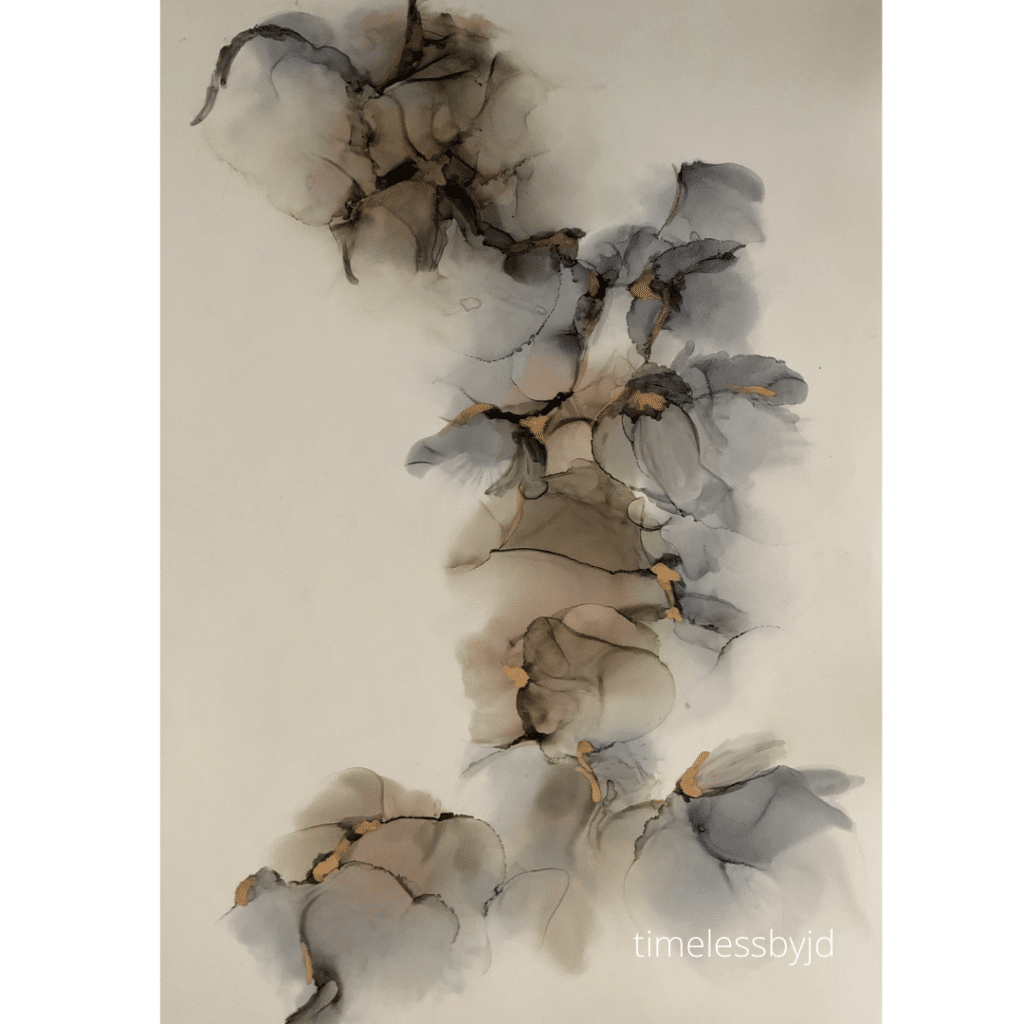 Why art?
Ever since I was a little girl I was drawn to art. My grandmother used to be an artist and an art teacher so it was naturally passed on to me. Art is a perfect path to escape, feel alive, feel liberated, feel whole, and feel good.
Is the artistic life lonely? What do you do to counteract it?
Life is definitely not lonely as an artist or as a person. I have a large social circle of family, friends, colleagues who are my pillars of strength.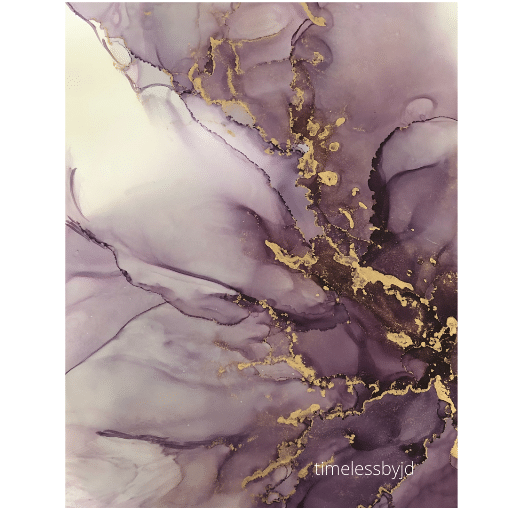 What do you dislike about the art world?
Plagiarism, it's a huge concern in the art business one that needs to be addressed.
What do you dislike about your work?
Sometimes I lack patience but I'm building it and enjoying the process. It's one of the reasons why I took on art again to self-improvise and grow as an individual.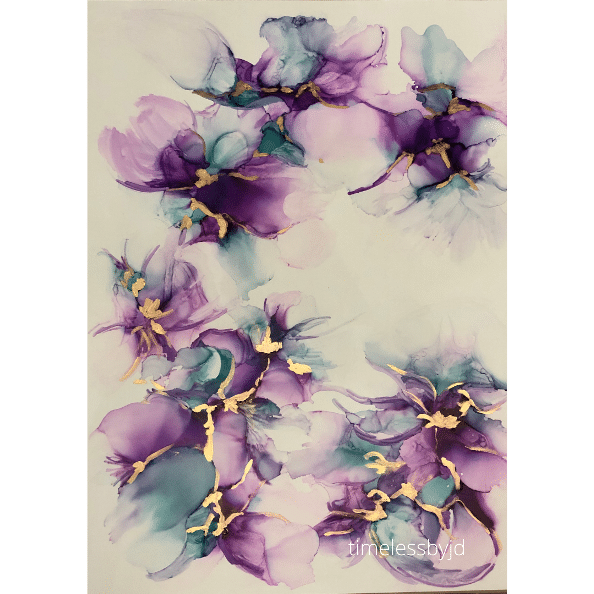 What do you like about your work?
I pretty much enjoy everything about my work.
Should art be funded?
Absolutely. Art develops an individual in so many different ways. It gets an individual's creativity flowing, helps mental growth, teaches patience, perseverance, kindness, not to judge, stay peaceful and more.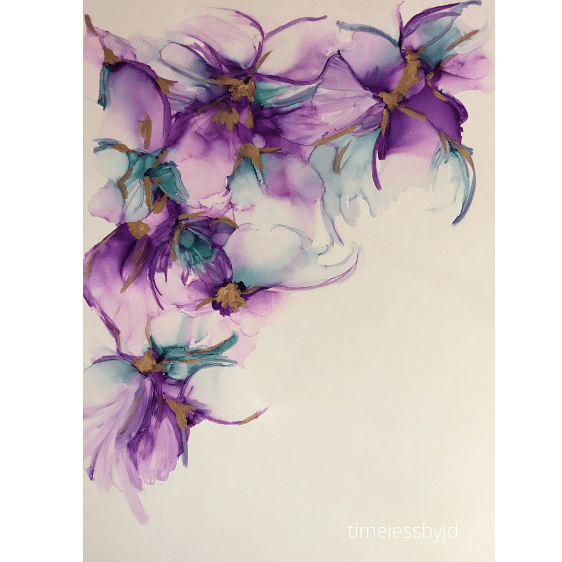 What role does art funding have?
Art funding would encourage creative minds, develop better human beings, corporations, society, nations and generations.
What is your dream project?
To work with a luxury fashion house who would incorporate my art prints on their designer wear.
Name three artists you'd like to be compared to.
I'm not one of those who would like to be compared because every artist is a creator so I would rather name artists that inspire me such as Marissa Recker, Ange Miller, Tanya Bonya and Laura Frede.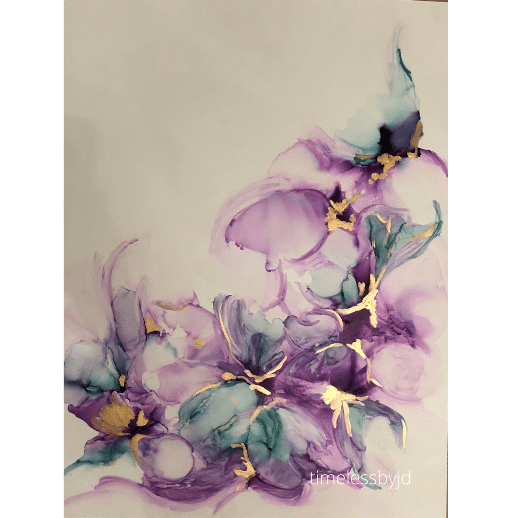 Favourite or most inspirational place?
Home- it's where I can be me.
What's the best piece of advice you've been given?
It is to – be kind, be forgiving, be generous. There is Karma to take care of the rest.
I was told by a fellow artist that the colour you are drawn towards is the chakra level where your soul is vibrating. This was really enlightening to me. Every artist has a colour, a technique they are drawn to and this insight was very informative.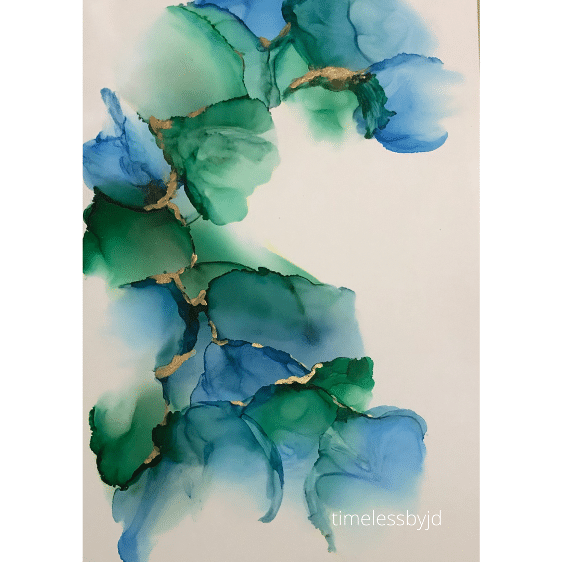 Professionally, what's your goal?
Own my own art gallery and have my own art shows in different parts of the world.
Future plans?
Work hard, dream big and let go. Just enjoy each day as it comes with happiness and gratitude.